CSM Laurence E Williams U.S. Army (Ret) (1966-1989)
by dianeshort2014
Read the service story of US Army Veteran:
CSM Laurence E Williams
U.S. Army (Ret)
(1966-1989)
View his service profile on TogetherWeServed.com
http://army.togetherweserved.com/bio/Laurence.Williams
WHAT INFLUENCED YOUR DECISION TO JOIN THE MILITARY?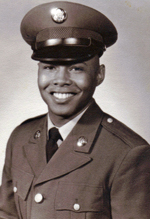 My Father, Uncle and 1st Cousin served or were still active in the Army throughout my adolescent and teen years. My Uncle was still active while I served until I made E-6. I originally joined to qualify for the GI Bill, so I could return to college. I wanted to be a JAG lawyer.
WHAT WAS YOUR SERVICE CAREER PATH?
My service career path was Combat Arms. My primary MOS was Infantry, but I served in every Combat Arms branch. Infantry in Korea (2 tours). Armor and Infantry in Germany (2 tours), and Air Defense Artillery in Vietnam. I performed duties as a Basic Rifle Marksmanship Instructor and Drill Sergeant at Fort Knox, KY.
Following DS status, I volunteered for Airborne and Ranger training and duty with the 1st Ranger Battalion at Hunter Army Airfield, GA as a Platoon Sergeant, Operations Sergeant and Intelligence Sergeant. I served 1 year as the Operations Sergeant of a Brigade sized unit at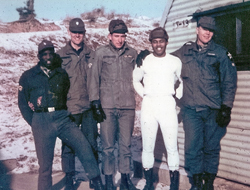 Hunter AAF after being promoted to E-8 and then back to Korea as 1SG of Joint Security Force Company at the JSA. I also had a Combat Support secondary MOS of Ground Surveillance Radar and performed duties on the Korean DMZ, Czechoslovakia and East German borders on guard posts, observation posts and even combat patrols.
I retired as the Command Sergeant Major of a Mechanized Field Artillery Battalion with the 24th Infantry Division.
DID YOU PARTICIPATE IN COMBAT OPERATIONS? IF SO, COULD YOU DESCRIBE THOSE WHICH WERE SIGNIFICANT TO YOU?
I participated in combat operations during my 1st tour to Korea from February 1967 through March 1968. My battalion had 12 soldiers killed during "CONTACTS" with North Korean soldiers. I was very proud of my unit and bragged that we had sustained less losses then any other Battalion that was stationed north of the Imjin River during that period – but I swore that if I ever returned and had any rank, that would never occur again.
My next tour of duty was on the Czech and East German borders and while I did not participate in combat operations, I witnessed, reported and called for medical assistance for a Czech Border Guard who was shot by his comrade. He died in the snow awaiting verification by the West German border patrol of the action.
I was levied from Germany to Vietnam where I spent all but 4 weeks of my tour on Fire Support Bases or Lai Khe Base Camp, which was called "Rocket City" by it's occupants. I only lost one soldier to combat operations and my Battalion only lost 9 during that year. I finally stopped bragging about my Korean tour of duty!! I have never forgot the one soldier who was killed as I escorted his patrol to set up an ambush.
WHICH, OF THE DUTY STATIONS OR LOCATIONS YOU WERE ASSIGNED OR DEPLOYED TO, DO YOU HAVE THE FONDEST MEMORIES OF AND WHY?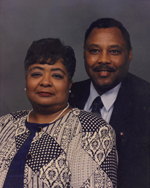 Hunter Army Airfield and Savannah, Georgia holds the fondest memories for me. My service with the 1st Ranger Battalion and the lifelong friends that I met and still hold dear were there. The pure dedication of the officers, NCOs and the men of the unit was (and is) the best that the military has to offer. The support shown to the unit by the citizens and elected officials of Savannah made the deployments more bearable due to the treatment we received when we came home. I brought my first home in Savannah and became really active in the community and our church. My wife and I lived in that community longer then we had anywhere else in our lives – both of us having left our hometown as teens. We lived in Savannah from August 1979 until January 2003. Having a hard time trying to decide if we will spend our retired lives in Petersburg, VA or Savannah, GA.
FROM YOUR ENTIRE SERVICE CAREER WHAT PARTICULAR MEMORY STANDS OUT?
The camaraderie shared by soldiers in combat or combat situations. I am in daily contact with soldiers who I served with on the Korean DMZ (both tours) and with those who I served with in the Ranger Battalion. While I did not participate in direct combat operations with the Rangers,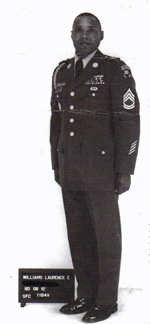 actual combat operations were conducted during my service with them and we lost good men training for those operations. I also have lost some of those friends who continued to serve with Special Ops since I retired. It is as if you have lost a close family member.
While my diagnosis for PTSD was caused by my combat service in Vietnam, it was the Ranger Battalion that ensured that I received the mental counseling that saved both my family life and my military career. The stresses of that assignment brought it all to bear and my Chain of Command immediately took the action required to get me and my family the care we needed.
To directly answer the question – the memory that stands out the most is still the loss of one sergeant E-5 who only had 3 days left in country (VN) and a wife and the new born baby daughter who he never got to see.
WERE ANY OF THE MEDALS OR AWARDS YOU RECEIVED FOR VALOR? IF YES, COULD YOU DESCRIBE HOW THIS WAS EARNED?
I received the Bronze Star for Valor while escorting an infantry squad from FSB Thunder I to set up an ambush overlooking a two lane road that had just been cleared by the combat engineers. The road had not been used for years because of Viet Cong heavy activity in the area. It was believed that the enemy would return during the hours of darkness and attempt to place mines or other explosive devices in the roadway.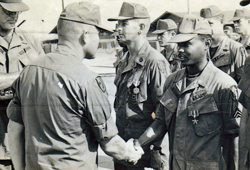 My Trail Duster (M42A1) was destroyed by a command detonated 155 mm American artillery shell as we ferried the infantry squad to their ambush site. When I heard the explosion and saw my trail vehicle disappear in a fireball, I directed my vehicle to perform a 180 degree turn and cover the wood-line to our immediate right. I jumped from my vehicle and ran to the trail vehicle to help the soldiers who were attempting to clear the burning vehicle, some of them in flames. I shouted instructions for the men who were fleeing for their safety to move to the opposite side of the road and knocked two of them to the ground and beat the flames out from their flak jackets. I then attempted to pull one soldier from under a burning vehicle when it suddenly exploded, sending me airborne backwards and engulfing him in flames. My only combat loss. His foot was pinned under the vehicles track – 12 tons of steel. My platoon leader recommended me for the Bronze Star with V for rescuing the soldiers who were in flames and directing the others to safety.
OF THE MEDALS, AWARDS AND QUALIFICATION BADGES OR DEVICES YOU RECEIVED, WHAT IS THE MOST MEANINGFUL TO YOU AND WHY?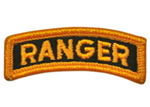 I would guess the Ranger tab. It represents the most demanding course that I have ever undertaken and the most proficient unit that I have served with. The leadership and professionalism of the Officers, NCOs and soldiers are superior to any unit in the armed forces. Rangers Lead the Way!!!
WHICH INDIVIDUAL PERSON FROM YOUR SERVICE STANDS OUT AS THE ONE WHO HAD THE BIGGEST IMPACT ON YOU AND WHY?
1SG Lloyd Price, HHC, 3rd Bn, 23rd Infantry, 3rd Bde, 2nd Infantry Division. I had just been promoted to Sergeant E-5. His advice on leadership was to ALWAYS remember 3 things when making decisions: Mission, Men and Me.
MISSION – The military mission is always FIRST – complete the mission,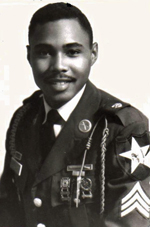 when you do this, your superiors will look out for your welfare.
MEN – Look out for the welfare of your MEN, don't ask (or tell) them to do anything that you wouldn't do. Lead them by example. When you do this, the MEN will look out for your welfare – always covering your back and your A_S.
ME – Your career, you will never have to worry about ME, because your superiors and your MEN will always take care of you because you always completed the MISSION and took care of your MEN.
After 1 SG Lloyd Price told me this, it worked for me for 22 years while in the Army, 13 plus years as a City Police Officer, Patrol Sergeant and Vice Squad Supervisor and now as a Federal Police Officer with 9+ years of service.
CAN YOU RECOUNT A PARTICULAR INCIDENT FROM YOUR SERVICE THAT WAS FUNNY AT THE TIME AND STILL MAKES YOU LAUGH?
Being in the RADAR section maintenance hutch charging the batteries for our "pack portable" radar sets when one of the new replacements stepped in the door and asked what he should do with the old hand grenade he had just found. There were three of us inside and we all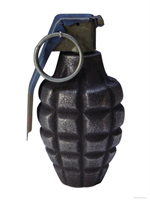 yelled for him to step back outside and just throw the thing into the mine field behind our hutch. He was fumbling with the safety pin, which was hanging dangerously 3/4 of the way out of only one side of the safety clip. As he backed towards the door, he stumbled on the door ledge and pulled the pin. He let out a LOUD "OOPS". We all yelled, just throw the damn thing outside. He turned and threw it and it hit the door sill and bounced back into the hutch. He ran out and the three of us charged the door – all reaching it at the same time and we became wedged in the door – no one giving quarter to the others. One of us, don't know who, turned side ways and we all fell out the door and crawled like the devil was on our tail away from the hutch. Standing outside was one of our Sergeants – laughing and holding his sides. The "new guy" was rolling in the dirt laughing!! Realizing that we were the butt of a joke, we all laughed until we cried – I'm chuckling now just remembering the incident.
WHAT PROFESSION DID YOU FOLLOW AFTER THE SERVICE AND WHAT ARE YOU DOING NOW? IF CURRENTLY SERVING, WHAT IS YOUR CURRENT JOB?
Trying to figure out what to wear to work each day was a constant bother for my wife, so I decided to make my transition to civilian life easier by REMAINING IN UNIFORM. I still had an intense desire to continue serving my country, or at least my community
– so I entered law enforcement. I became a Police Officer with the Savannah, GA police department. I served as a beat Patrol Officer, a Crime Prevention Specialist, Patrol Watch Supervisor, Bicycle Squad Supervisor for our 2nd Precinct's Crime Suppression Unit (CSU). I was selected to serve as the Patrol Staff Sergeant in the office of the 1st Deputy Chief of Police/Patrol Bureau Commander, for two Deputy Chiefs. My final assignment was as the Supervisor of the Tactical Reaction and Prevention Unit (TRAP), which was the city's Vice Squad.
After September 9, 2001, I applied for and was accepted for a federal law enforcement position with the Pentagon Force Protection Agency's Pentagon Police Directorate. While waiting for a school slot at the Federal Law Enforcement Training Center, I served as the midnight patrol supervisor for the Walter Reed Army Medical Center's Department of the Army Police Department. I am currently the 3rd shift Lead Officer for the Pentagon Police's Security Detachment at the U.S. Court of Appeals for the Armed Forces.
WHAT MILITARY ASSOCIATIONS ARE YOU A MEMBER OF, IF ANY? WHAT SPECIFIC BENEFITS DO YOU DERIVE FROM YOUR MEMBERSHIPS?
I am a Life Member of the Veterans of Foreign Wars, Life Member of the U.S. Army Ranger Association, Life Member of the 75th Ranger Regiment Association and a member of the American Legion.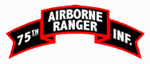 The main benefit that I derive from my memberships is being associated with men and women who share a common bond of having served our country and sharing "war stories" that most civilians would think were just dreams and lies, though we know to be real life experiences. Even our spouses can share experiences that everyday civilian spouses could not or would not tolerate. So camaraderie is the most important benefit of memberships for me. Plus we get to march in a lot of parades!!!
HOW HAS MILITARY SERVICE INFLUENCED THE WAY YOU HAVE APPROACHED YOUR LIFE AND CAREER?
Military service provides you with leadership skills, instructional skills, and communication skills that are highly prized in all aspects of life and certainly in any career path you could choose. Your ability to make decisions in stressful situations, maintain a calm demeanor and keep others calm by your actions are assets to day to day life and career progression. I have not been in any job where my leadership abilities gained in the service have not been recognized by my supervisors and managers.
WHAT ADVICE WOULD YOU HAVE FOR THOSE THAT ARE STILL SERVING?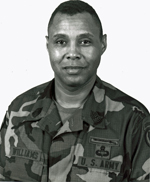 Enjoy your service and make the most of it that you can. Take on as much responsibility that you can handle. Train your replacements. Never ask your subordinates to do any job that you wouldn't do – even in combat. Get all the service schools that you can – cross train and cross train your people in the many tasks that are inherent in your particular unit. My Ranger platoon medic earned the EIB and won the Special Forces Medical Rodeo at Ft. Bragg. I served in the same division with one of my E-4s as a CSM after he completed college and returned to the Army as an officer. I had never been in an artillery unit until I made E-9, but I had my soldiers train me in every gunnery task and I taught them navigation and patrolling skills. TAKE ADVANTAGE OF EVERY OPPORTUNITY OFFERED TO YOU, be it Service Schools, Foreign Assignments, Administrative Details and especially Joint Forces assignments. USE YOUR IN-SERVICE CIVILIAN EDUCATION BENEFITS.
IN WHAT WAYS HAS TOGETHERWESERVED.COM HELPED YOU MAINTAIN A BOND WITH YOUR SERVICE AND THOSE YOU SERVED WITH?
I have re-connected with people who I served with in the 60's, 70's and 80's. We have Unit reunions and email and phone conversations with Soldiers who I served with in Korea on the DMZ in 1967 -1968 and at the JSA in 1983 – 1984. I have found some of my Commanders and Supervisors and was surprised that we live in the same area. I was invited by my Brother-In-Law, who was in the Air Force before I entered the service because he had found some of his long lost comrades. I have connected with soldiers who served in or are still serving with units that I served. You can keep up with your favorite unit and you could also contribute to the history of the units that you served.