Capt William M Pierce U.S. Marine Corps (Served 1985-1992)
by dianeshort2014
Read the service reflections of US Marine:
Capt William M Pierce
U.S. Marine Corps
(1985-1992)
Shadow Box: http://marines.togetherweserved.com/profile/396503
PLEASE DESCRIBE WHO OR WHAT INFLUENCED YOUR DECISION TO JOIN THE MARINE CORPS?
I suppose my decision to join the Marine Corps was due to many reasons. First, my family has served in the military since at least the Civil War. My great grandfather served with the Union from Maine. My grandfather served in the Army and fought in Belgium, participated in D-Day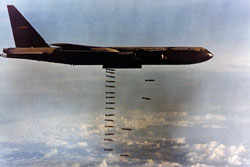 and, later Korea. My brother was a Naval Officer submariner. I still have several relatives who have served or currently serve in other branches of the US Armed Forces.
My father also served and was a USAF Aviator (Captain-then Major during Vietnam) flying B52's in Vietnam 1968, 1969 and 1970. He served 3 tours. He was later involved in "Rolling Thunder" among other USAF ops. He retired a Colonel.
He was very pissed when I graduated from Florida State University as he wanted me to either become a USAF Aviator like him or enter the MLB draft. I played baseball for Florida State University and was courted by the Baltimore Orioles, Cleveland Indians and Chicago White Sox. I'll never forget the things he said and the look on his face when I told him that I wasn't going to declare for the MLB draft because, at best, if I entered the MLB draft, I'd go to AA. I was already 22 and would be too old to enlist in less than 4 years. I could languish in the Minors or "Do something with my life." He just mumbled something and walked away.
I always had a desire to be a Marine, so that's what I did. My father just couldn't understand how being a Marine Infantry Officer would help me find a job when I separated. "Shooting rifles, throwing grenades, etc.- "What kind of job skill is that?" he said. He told me that if I became an Aviator like him, after I left the USAF, I could get a job flying for a civvy airline. A "real" career in his opinion.
I joined the Marines because I wanted the brotherhood and camaraderie of being a part of the world's finest military organization.
Also, I remember during Boot Camp at Parris Island screaming ,"Sir, yes/no, Sir" or "Sir, aye, aye, Sir" until it hurt was a real reality check for me. I remember the squad bay deck swabbing parties at the Island. With rolled up towels and "turtle" crawling" during the floor squaring away and weekly waxing parties done the same way. My final rating at the end of Boot Camp was in the top 10% so I got me a PFC stripe!
But, in the end, I did it for me.
WHETHER YOU WERE IN THE SERVICE FOR SEVERAL YEARS OR AS A CAREER, PLEASE DESCRIBE THE DIRECTION OR PATH YOU TOOK. WHAT WAS YOUR REASON FOR LEAVING?
Initially, I wanted to make a career commitment to the Corps and serve until retirement, but my family was also important to me. My wife, son and daughter rarely saw me. They did go to California and MCBH with me at the end of my days as a Marine Officer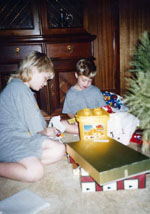 though. I always felt it best if they stayed in Tampa to have a more "Normal" life staying in one place. I would report for duty stations alone.
After 7 1/2 years of this, I decided to separate and go to Graduate School back at Florida State University. I got my Ph.D. in Mental Health Counseling and worked for the VA for many years. I counseled mostly (about 50%) Marine 03s and Army 11Bravo- combat vets with PTSD. But, many had other issues as well.
I decided to leave spend more time with my family.
As it turned out (and I couldn't know this) I'm glad I did spend more time with my family. In 2012, our beloved daughter, Michelle, who was my "Daddy's Girl" was killed by a drunk driver. She was a perfect child and so is our son, Alex, who is currently a Navy Lt. Physician.
Michelle was very, very bright and so is Alex. We sent her to a private Prep School where she graduated at 16 while taking college credit courses. She got her B.A. at barely 20, her M.A. at 22 and was beginning to pursue her desire to become a Professor of English Literature. She was just starting Doctoral School at the University of Florida when the drunk driver killed her. I recall as she became an older teenager, then young adult, her brother, Alex, was always her "protector." I worried, but he always watched out for her. If some guy ever, ever did ANYTHING untoward to her, he'd thump their ass and that would be the end of it. I'm glad I wasn't continually gone as I would have missed the years we had before her death.
IF YOU PARTICIPATED IN ANY MILITARY OPERATIONS, INCLUDING COMBAT, HUMANITARIAN AND PEACEKEEPING OPERATIONS, PLEASE DESCRIBE THOSE WHICH WERE THE MOST SIGNIFICANT TO YOU AND, IF LIFE-CHANGING, IN WHAT WAY.
I participated in Desert Shield/Desert Storm in 1991. My Unit was one of the first into Kuwait- Golf 2/3, along with Hotel 2/3. We were attached to the 1st Marines . Our units were heloed to about 3 klicks from the airfield and dismounted around 0530. We humped to the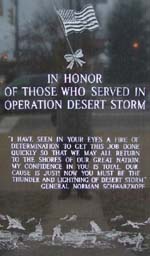 airfield and Captain Soon-Ye and myself set our lines and got ready for the STHTF.
The most life changing event I'd say I had was killing the first Iraqi regular. I still remember what his face looked like, what his uniform looked like and how he moved before I dropped him. I had an odd feeling for a few minutes that I had legally murdered another human being- enemy or not.
I will always remember LCpl Billings. A Marine from Hotel 2/3 was moving to a less cluttered position for a better field of fire and was hit twice with AK rounds. He wasn't KIA just WIA. LCpl Billings from my Company, 1st Squad, 2nd Platoon, ran from his safely covered position and, under fire, recovered the wounded and down Marine and carried him back to safety.
I found out later that since LCpl Billings had no real medical supplies, he cut the sleeve off his ute and cut it into pieces plugging the WIA wounds with pressure. The WIA Marine's name was PFC Rodriquez and he was CASEVAC and lived. I put Billings in for a commendation.
OF ALL YOUR DUTY STATIONS OR ASSIGNMENTS, WHICH ONE DO YOU HAVE FONDEST MEMORIES OF AND WHY? WHICH ONE WAS YOUR LEAST FAVORITE?
I'd say MCBH. I was with Golf 2/3. The Islands were nice and gave my family a lot to do while I was at work or observing training. The weather was nice, the sea was so clean and it was just a "different" type place to be stationed. I usually got the gaff because I was a brown bagger!
I can't really say I have a least favorite as they were all pretty much the same.
MCBH- Home of the "Island Warriors." OOH Rah.
FROM YOUR ENTIRE SERVICE, INCLUDING COMBAT, DESCRIBE THE PERSONAL MEMORIES WHICH HAVE IMPACTED YOU MOST?
I'd say the camaraderie of the Marine Corps mostly. Building relationships with other Officers, including Capt. Soon-Ye and my best Marine buddy Capt. John Raymond. He stayed the course and retired in 2010 as 07.
During the dance in the desert with Iraqi regulars and conscripts (most of which surrendered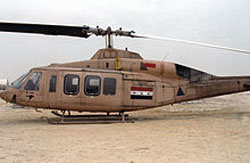 as soon as they saw us coming) I remember the sights, sounds and smell of war. Top Tyler was one great SNCO who I admired very much and always entertained any advice he rendered. Top just had a "sense" when something wasn't right. He was a highly decorated Vietnam vet who knew the ropes. I remember engaging the enemy who were dumb and didn't realize that the airfield Al Jabar was ours and we were going to kick their asses out of Kuwait.
Once other Units of the 1/1 arrived and could take over the security of the airfield, we moved out to protect the oil fields. It was eerie with all the oil wells blazing and even during mid-day, the smoke made it seem like near twilight in places. Replacing gas mask filters very often. I always gave orders to my Platoon Leaders to get a hole dug, let the Marine down in the hole to change filters, do whatever needed to be done and to always cover the hole with ponchos while the Marine was down in the hole. I suspected that inhaling burning oil smoke just couldn't be a "healthy" thing to do.
WHAT ACHIEVEMENT(S) ARE YOU MOST PROUD OF FROM YOUR MILITARY CAREER?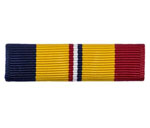 I don't really believe medals and awards make Marines. Marines are an elite fighting force. Marines fight for the Marine to the right and left of them and work as a team at all times. Medals and awards are just self-fulfilling by any Marine doing their duty. I'm not saying they aren't significant because they are. Marine 03 are the only military MOS whose primary purpose is to get the job done by killing, repelling or capturing the enemy. Marine 03 are the only ones whose primary function is to advance and take care of business. I'm in no way dissing any other Marine MOS. All are important. I received the CAR for Desert Storm.
OF ALL THE MEDALS, AWARDS, FORMAL PRESENTATIONS AND QUALIFICATION BADGES YOU RECEIVED, OR ANY OTHER MEMORABILIA, PLEASE DESCRIBE THOSE WHICH ARE THE MOST MEANINGFUL TO YOU AND WHY?
I would say the CAR. But, again, medals/ribbons were never a priority for me. They were presented for doing my duty as a Marine Corps Officer.
WHICH INDIVIDUAL(S) FROM YOUR TIME IN THE MILITARY STAND OUT AS HAVING THE MOST POSITIVE IMPACT ON YOU AND WHY?
There were many. One was MSgt. Wayne Tyler. He was a highly decorated Vietnam vet and now reminds me of the relationship between Sgt Major Basil Plumley and Lt Gen. Hal Moore in the movie, "We Were Soldiers" that we had in Desert Storm. Top and I were always together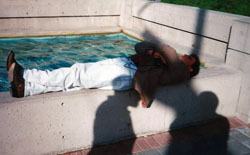 and he just had a sense whenever something wasn't right during Desert Storm. MSgt. Tyler would say things like, "Skipper, something just ain't right here" or "Maybe those bas…..ds are up to something." Things like that. He passed away in 2009. We stayed in touch regularly until his death. I miss him very much. Semper Fi MSgt. Wayne Tyler.
Another was Lt Col Blose our Battalion CO during Desert Storm.
Capt. Soon-Ye- he taught me karate in the lot by his BOQ like nobody's business.
BGen John Raymond was and still is my best Marine buddy. We spend holidays together and go on vacations with our families to this day. I always BS him by calling him,"Sir" a lot. We often go to Saints or Cubs games together and leave our "bosses" (the wives) at home. He is also one of the finest Marines I ever served with.
Capt. Leon White- he taught me a lot while I was still a gung-ho 1Lt all the ropes and how to get my job done quickly and efficiently. He was kinda old for a Capt. He became an Officer through the "Gifted Marine" program the Corps had going at the time to retain good and experienced enlisted Marines by making them Officers. Capt. White served 3 tours in Vietnam and was very good at Infantry teaching.
Another was Corpsman HM2, Carlton Pine-one brave guy who was there if we needed him.
Too many others to list actually.
PLEASE RECOUNT THE NAMES OF FRIENDS YOU SERVED WITH, AT WHICH LOCATION, AND WHAT YOU REMEMBER MOST ABOUT THEM. INDICATE THOSE YOU ARE ALREADY IN TOUCH WITH AND THOSE YOU WOULD LIKE TO MAKE CONTACT WITH.
Lt Col Blose-MCBH 2/3 Battalion CO during Desert Storm.
MSgt. Wayne Tyler-Camp Pendleton- One of the best Marines I ever served with.
GySgt Raul Rodriquez- Camp Pendleton-One hard core SOB. He was a hat for years at MCRD-PI and brought it with him every day.
Major Troy Bessemer- Camp Legune-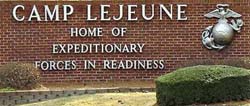 Went through OCS together. A great guy and Marine.
BGen John Raymond- my best Marine buddy. We went through nearly all the exact same training together for 7 years.-OCS, TBS, Camp Legune, Camp Pendelton
Major John (?) Anderson-OCS Instructor-He gave us a break during his classes and we got at least 45 minutes a day to relax. He was an excellent classroom instructor. We all learned a lot about Leadership, spotting a Marine who may be in distress, how to counsel subordinate Marines, leading by example, etc.
Lt Col Kelly-Once our Battalion CO- MCBH. He was a very unique Officer who would often lighten stressful situations with a joke or say something to make us laugh to reduce the stress.
I would like to find HM2 Carlton "Evergreen" Pine from Vermont.
CAN YOU RECOUNT A PARTICULAR INCIDENT FROM YOUR SERVICE WHICH MAY OR MAY NOT HAVE BEEN FUNNY AT THE TIME, BUT STILL MAKES YOU LAUGH?
These are two of many. One occurred during Phase 2 at MCRD/PI. One of our Drill Instructors had rather large lips which was the butt of many inside, quiet jokes among us recruits. One cold December day as we were forming for chow, a recruit in the rear is sneaking chap stick on his lips. The DI mentioned noticed the infraction and runs to the rear and ear blasts the recruit saying, "So, we're just gonna put on some f…ing lipstick, huh?" Almost immediately, another Recruit says, "DI needs to use Speed Stick on those lips!" All hell broke loose and we paid the price, but it was funny.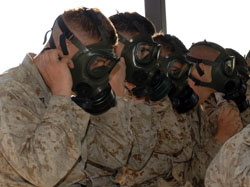 The other occurred during OCS. I'd like to add that, for me at least, OCS was challenging, but I had a BIG advantage over the other Candidates' because I was already a Marine and used to all the ear blasting, how to drill, the PT, how to fire and clean my weapon, how to sound-off, how to correctly don my ute, mask, etc. Many Candidates couldn't hack it and were sent packing.
Anyway, while in Combat Training, there was a Candidate that wasn't very good at the "Slide for Life" rope crawl. He gets about a 1/4 of the way and stops. Hat's are yelling at him to "continue, what's his problem, hurry up, etc" He yells, "This Candidate can't go anymore because I'm raw and don't want to fall in the water, SSgt." Boy, that set them off big time. Ends up, he falls into the cold water anyway. When he gets out, DI Moore is all over him. The Candidate says, "This Candidate is raw SSgt." DI Moore screams "Explain yourself Candidate." The Candidate screams "This Candidates (male genitalia) are raw from PT and sliding the rope is killing me, SSgt!"
Nearly everyone wanted to laugh I think, including the DI, but no one did.
WHAT PROFESSION DID YOU FOLLOW AFTER YOUR MILITARY SERVICE AND WHAT ARE YOU DOING NOW? IF YOU ARE CURRENTLY SERVING, WHAT IS YOUR PRESENT OCCUPATIONAL SPECIALTY?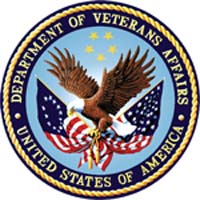 I went to graduate school at Florida State University in Tallahassee. I got my Doctorate in Mental Health Counseling. I worked for the VA many years counseling vets from all branches. I found that most were either Marine 03 or Army 11 Bravo- combat vets with PTSD.
I'm retired now.
WHAT MILITARY ASSOCIATIONS ARE YOU A MEMBER OF, IF ANY? WHAT SPECIFIC BENEFITS DO YOU DERIVE FROM YOUR MEMBERSHIPS?
I just go every so often to my local VFW for a few beers and cook-offs. It's sad, but the Korea and Vietnam era vets show up less and less as age and death takes its toll.
IN WHAT WAYS HAS SERVING IN THE MILITARY INFLUENCED THE WAY YOU HAVE APPROACHED YOUR LIFE AND YOUR CAREER?
Becoming a Marine made me more focused, driven and able to cope with stressful situations. Being a VA Mental Health Counselor was good for my caseload patients I think. But, it was somewhat difficult for me. This is because I had to absorb, like a sponge, all my caseload patients issues. I had to develop the best course of action for each patient. They only had to work through their individual issues. I loved doing it nonetheless and I am proud I was able to help so many vets. Some I couldn't help as they weren't receptive or just stopped coming to see me.
BASED ON YOUR OWN EXPERIENCES, WHAT ADVICE WOULD YOU GIVE TO THOSE WHO HAVE RECENTLY JOINED THE MARINE CORPS?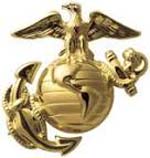 I would tell the Marine Recruit that they better lose any sense of being an individual. They will always be a "team." I'd tell them that they are attempting to become a part of a 240 year old brotherhood of tradition, honor, courage and commitment. I'd also tell them that whether they are going to MCRD/PI or MCRD/SD, they better represent all of us who came before and stood on those yellow foot prints. They should represent us all 110% and no less.
The Eagle, Globe and Anchor MUST be earned as it will only be given to a selected few.
IN WHAT WAYS HAS TOGETHERWESERVED.COM HELPED YOU REMEMBER YOUR MILITARY SERVICE AND THE FRIENDS YOU SERVED WITH.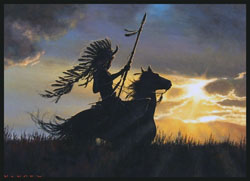 It has helped me connect with new Marine Brothers/Sisters. I've been privileged to have become acquainted with many, many good Marines. I have been able to share stories with other Marine 03 and other MOS'. It's a good site that I'd recommend to any Marine. Thanks for letting me participate and communicate, not only with Marines, but also military personnel from other branches as well in Forums and such. TWS is good. I've also been able to connect with other Native Americans such as myself.
Note from Admin: Sadly, as we were working with Mike to tell his story, he passed away. At least his story is here forever for his family, friends and his Brother and Sister Marines.
Semper Fi Marine.