SSgt Walter Madden U.S. Air Force (1958-1966)
by dianeshort2014
Read the service reflections of
SSgt Walter Madden
U.S. Air Force
(1958-1966)
Shadow Box: http://airforce.togetherweserved.com/profile/164873
PLEASE DESCRIBE WHO OR WHAT INFLUENCED YOUR DECISION TO JOIN THE AIR FORCE?
The decision was made while I was still in high school. During my junior year, the Air Force invited our Scout Troop to Dover Air Force Base (AFB), Md. We were taken on a tour of the base and fed in the mess hall. But the biggest thrill of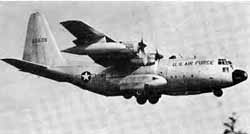 the entire trip was when they flew us around in a C-130, allowing each of us on the flight deck where we could ask questions. When we landed, I was hooked! I wanted to fly! I set my mind on getting good grades, going to college during my junior and senior years of high school, all to qualify for pilot/navigator training.
Most of my senior class had plans of going to college, but I couldn't afford to go. So certain of my plan, in the middle of my senior year, I went to Philadelphia's All Services Induction and Physical Center and signed up for the Air Force program of induction right after high school graduation. I even took the tests and physical so I could go straight to training.
That is when the first setback occurred. The doctor noted that I had asked for pilot/navigator training and said that I had failed the physical. My two right shoulder operations (one while an infant, the other at three years old from a car accident) had left me with an inability to turn my head to the right far enough to look over my right shoulder, a necessary requirement for flight training. I still wanted to fly, so I went ahead with my enlistment. I graduated high school on June 10, 1958 and within two days, I was in Lackland AFB, Tx. to start Basic Military Training.
WHETHER YOU WERE IN THE SERVICE FOR SEVERAL YEARS OR AS A CAREER, PLEASE DESCRIBE THE DIRECTION OR PATH YOU TOOK. WHAT WAS YOUR REASON FOR LEAVING?
During my little over eight years in the Air Force, I had many jobs, some better than others. Of course, my training began with basic training. As we rolled off the bus for our first day on the base, I found that the Training Instructor (TI) was yelling at everyone
but me. This was because of my years in the Boy Scouts, I knew what was meant by hurry, fall in line and stand at attention, stop looking around and so forth. I also already knew most of the marching and parade commands since I had instructed other scouts in these same things.
The TI asked the group, "Any of you had any college?" There were only two of us who had, one tall young man who looked older than the rest of us and myself. He made us the Flight Leader and Assistant Flight Leader, respectively.
Most of the young men in my training flight were Southern farm boys who struggled with learning the Uniform Code of Military Justice and the chain of command. I'd been ordered to teach those in my bay in the barracks. However, they had very little trouble with the physical and marching part of the training except with the sweltering heat, which bothered all of us. It was so hot on the day we were at the rifle range, the TI's took each of us off of the range as soon as we'd qualified. Only the those going into the Air Police (AP) were required to remain for Marksman, Sharpshooter, and pistol qualifications.
We were given a battery of tests at the Philadelphia Induction Center. I did well with the electronics test with a score of 80. I figured if even if I couldn't go to flight training, I would qualify for a flying job in Electronics. But I was wrong again. I was told that Electronics was not what the Air Force needed. I was also given the Radio Operator Code Test but I purposely did poorly so I would not be forced into a job listening to code all day long. Eventually, I was assigned to "General" which gave me a choice of Air Police, cook, or medical. Since I was always good at first aid in Boy Scouts, I took medical.
After Basic Military Training I was sent to Basic Medical School (on the 'other side') of Lackland. The 8-week course was exceptional and I learned a lot. I had made a good career choice.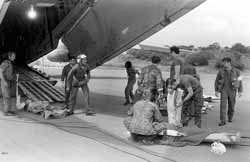 After graduation and a week on casual status, I was assigned to the Air Force Headquarters Hospital at Andrews AFB, Md.
My first assignment was as a Psychiatric Technician with Medical Air Evacuation Unit. I was given the responsibility for moving patients from incoming aircraft to the hospital or from the hospital to outgoing aircraft. Apparently the reason I was assigned to this unit was to be available to help with any incoming or outgoing patient showing signs of psychiatric issues.
My shift was 24 hours on duty and 48 hours off. On my days off, I mostly spent taking classes at the University of Maryland. I used the time between flights coming and going to study my college course home work. The great thing about the job, however, was I got to fly some of the patients to their new hospital or from their old hospital back to Andrews. Shortly after I got married and about eight months into this assignment, I was transferred to the Hospital Psychiatric Ward, where I found I enjoyed working with the patients.
While I enjoyed my work, I came to realize promotion possibilities were slow in the medical field. That's when I started looking around for a career field that had higher visibility for promotion. I discovered the Air Force was looking for Manpower Engineering people so before reenlisting for my second tour, I switched to the Manpower Management Technician career field.
I was sent to Rock Island, Ill for Engineering School and soon got overseas orders for either Lakenheath AFB , United Kingdom or Bitburg AFB, Germany. I took Germany. The three year tour requirement for a married airman forced me to extend my current enlistment beyond eight years.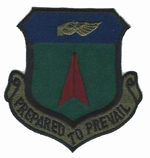 My assignment at the 36th Air Base Wing was that of an instructor for the 50 hour Air Force Leadership Course. The students in my class were senior NCOs and officers through the rank of Lt. Col. What amazes me about the whole experience is, I was only a Senior Airman (E-4) and yet all those high ranking students respected me because they knew I knew what I was doing. Later I was transferred to manpower management at the 7101st Air Base Wing for the United States Air Force Europe out of Wiesbaden, Germany. I also made Staff Sgt.
I was still in Germany when it became apparent I needed to leave the Air Force. My wife at the time hated the Air Force and hated Germany even more. Also, I was having severe problems with one of the officers I worked for in the Manpower Detachment. So with eight years, one month, and seventeen days, I came back to McGuire AFB to be discharged, which was maybe the biggest mistake I have ever made.
After my discharge, a friend of my wife, offered me a stripe in the Army Reserves. But when my wife found out that I was considering joining the Army Reserves she threw a real fit! Looking back, however, the marriage only lasted 5 more years and then I met the love of my life and at this writing my second marriage has lasted 40 years. I do not think if I had remained in the AF I would have met my wife. God works in mysterious way–and always for what best.
OF ALL YOUR DUTY STATIONS OR ASSIGNMENTS, WHICH ONE DO YOU HAVE FONDEST MEMORIES OF AND WHY? WHICH ONE WAS YOUR LEAST FAVORITE?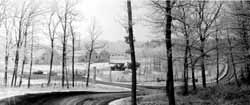 The three years I was stationed at Bitburg were by far the best of my career. The winters were mighty cold there, however. Teaching the Air Force Leadership course gave me the confidence that carried throughout my entire career and the rest of my life. Even some of the best working conditions I had at my civilian jobs do not compare to this experience. The people I met there were the best (and the worst) of any place I was stationed. They all taught me how to deal with and react around people so that you get the best outcome.
FROM YOUR ENTIRE SERVICE, INCLUDING COMBAT, DESCRIBE THE PERSONAL MEMORIES WHICH HAVE IMPACTED YOU MOST?
The first outstanding memory was when I was on Andrews AFB, Md. I was befriended by the commanding officer of the Marine Corps Detachment on the base. He invited me to ride along on a post-maintenance test flight. The flight took us over Eastern Maryland and before he turned back,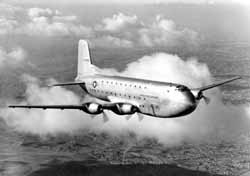 he had the co-pilot come get me and had me sit in the co-pilot's seat. He instructed me to turn the plane around (same plane as an AF C-124) and gave me all the altitude and headings needed to get us back. I flew it with only the altimeter and compass headings and never looked out the window. After some time he firmly said, "I got it!" I released the wheel and pulled my feet off of the peddles. I looked up and out the front windshield and we were several hundred feet off the end of the runway in perfect alignment to land. What happened next was enough to give you a required underwear change.
A few seconds after the Marine Major took control, we hit a crosswind and were headed down between the runway and the taxi way. The major corrected and put the plane down right on the runway. After we landed the major said that the only trouble I exhibited during the flight was that I did not keep the nose down. He kept rolling the nose wheel down during the entire time I was at the controls, but I was flying the plane. What a great experience!
While hardly a fond memory, I must mention what happen at Bitburg, Germany. My wife and I had been there about two and a half months and had just gotten settled into our in-town apartment. While moving stuff in, an airman from down the street came to our home. He asked if I had heard that President Kennedy had been shot. I was totally shocked and somewhat in the dark. We went back to his home and listened to the radio for a few minutes and then realized that we had better get into uniform and get back to base. We were on alert with the base on lock down for over three weeks. What a time, with little news, and no one really knowing what was going on back in the U.S.
OF ALL THE MEDALS, AWARDS, FORMAL PRESENTATIONS AND QUALIFICATION BADGES YOU RECEIVED, OR ANY OTHER MEMORABILIA, PLEASE DESCRIBE THOSE WHICH ARE THE MOST MEANINGFUL TO YOU AND WHY?

The Air Force Outstanding Unit Award given to Andrews AFB Hospital in 1961. I was proud to be a part of that group. I also thought it was neat that the my first Good Conduct Medal was an Army Medal; I later received the Air Force version.
WHICH INDIVIDUAL(S) FROM YOUR TIME IN THE MILITARY STAND OUT AS HAVING THE MOST POSITIVE IMPACT ON YOU AND WHY?
Anyone in the military for any length of time are impacted by others. But the first one I can recall is Tech Sgt. Clayton Riegel at Andrews AFB Hospital. He taught me the skills necessary to be a good Corpsman and how to care for the people with whom we were charged. They were all hurting, although not by something you could see externally, but mentally.
The second was Airman Alvin (I do not remember his last name) who ended up in our Psychiatric Ward after he had been thrown off of a high voltage utility pole after his Sgt had told him the power was off. He was in a near vegetative state when he arrived. Doctors and nurses told him he would never walk or talk again. Everyone working in the ward thought differently. Day and night, we all took turns caring and feeding him. Most of us being about this Airman's age, we interacted with him to encourage him to do more and more. Long story short and against all odds and many long months, Airman Alvin walked out of the hospital talking to his parents. I have never seen the courage and determination that Airman Alvin displayed by anyone before or since.
Finally, there was Master Sgt. Jim Bratton. A practical man, he made sure the first things I did arriving overseas was to get my family there and settled. He rightly figured I would learn my new job more completely and quickly if I knew my family was settled. He helped me to understand what was important for both the Air Force and my personal life.
WHAT PROFESSION DID YOU FOLLOW AFTER YOUR MILITARY SERVICE AND WHAT ARE YOU DOING NOW?
I had rich and varied career after leaving the Air Force, beginning as an management engineer for United Parcel Service (until the Teamsters Union went out on strike and closed down Eastern Pennsylvania).
Other jobs I held was an engineer for ACME Markets (American Stores) and in retail as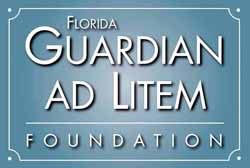 an Operations Manager for J. C. Penney Company where I was in charge of all the credit, accounting, receiving, cashiers and both internal and external security. This was a lot of responsibility for a young man of 27 years of age. It is doubtful that without the experience the Air Force had given me, the success I enjoyed would not have been mine.
I returned to engineering at The Hartford Insurance Group in both the Claim Department and as a project manager in the Operations Department. I was responsible for seven to fourteen projects at the same time, making sure the design, testing, and installation at each regional office in the system. My Air Force engineering training and the experience of handling a class room full of people who all out ranked me was what had given me what I needed to succeed.
Over the years there were many times I would be called into a corporate officer's office to explain where a project was or what had gone wrong to cause the project to be delayed. These officers were pussy cats compared to the officers I had to deal with in the Air Force. This lasted over 22 years. It is also where I met the woman I have been married to for over 40 years. She and I both worked for The Hartford and both retired early at age 50 and 52 respectively.
In all of these positions the impact of my service training and my experience of interacting with people (both good and bad) has taught me some very great lessons. The most significant of which was how to handle people with whom you do not agree. It helped me work toward the position of disagreeing without being disagreeable or coming to a mutual position of "agreeing to disagree."
After retiring from the civilian working world, I have since become a real estate broker, real estate instructor, and Real Estate School administrator after having held a real estate license in three states with lots of experience in real estate investments.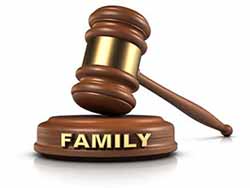 But my military training was not only helpful in my work world, it also helped me succeed as 'Guardian ad Litem' (GAL) for the children caught up in the Florida family court system. We represent one or more children before the family court, making sure the court makes the right decision is in the best interest of the child while the system works with parents to overcome their substance abuse or child abuse issues. This has been some of the most rewarding work I have done since I have left the service!
Much of what the military taught me in organizing and sticking with the details has helped me handle as many as seven cases at a time and still keep on top of all the issues the children are having.
Though most of the Guardian ad Litem (GALs) are woman the need for some men in the program is constant. Many times you are dealing with unruly fathers who try to bully the woman GALs, so men work out better those cases. The program phrase is It take a special man to be a GAL. I also like to remember that a man never stands so tall as when he stoops to help a child.
IN WHAT WAYS HAS SERVING IN THE MILITARY INFLUENCED THE WAY YOU HAVE APPROACHED YOUR LIFE AND YOUR CAREER?
As a young man straight out of high school the Air Force not only set me on the right path but gave me the training and the discipline to be successful. In the military I learned how to respect other people and how to act to be respected, especially in the medical career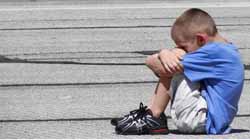 field where compassion and caring are critical for our patients at what may well be the most difficult time in their lives. Also, the engineer training I received showed up in every work situation I've been in as a civilian.
What I learned in the service about dealing with difficult people and problem situation has served me very well in my civilian careers. The foundation of military training such as attention to detail, doing things the right way the first time, and being satisfied when you know you have done your very best has been the guiding principle throughout my work and family life.
BASED ON YOUR OWN EXPERIENCES, WHAT ADVICE WOULD YOU GIVE TO THOSE WHO HAVE RECENTLY JOINED THE AIR FORCE?
Try to find the part of the job you enjoy and capitalize on that area. Do not be afraid to change career fields if you find something more interesting and enjoyable. Strive to be the best in your duties, your job, and your career field.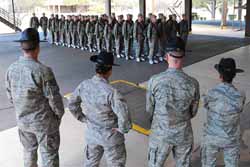 Anything worth doing is worth doing right. If you really enjoy a career in the military, find ways to overcome any distraction or interference with that desire. My biggest mistake in life was not staying in the Air Force.
IN WHAT WAYS HAS TOGETHERWESERVED.COM HELPED YOU REMEMBER YOUR MILITARY SERVICE AND THE FRIENDS YOU SERVED WITH.
I have not been a member very long, which is not surprising then that I have not yet found anyone I served with through the site. Still, I know if I keep looking and use the many search capabilities of TWS, I will find old friends. I have however made friends of other service members of Together We Served and enjoy the interaction with them. Reading other members reflections, especially those with totally different experience in both war and peace, had made me appreciate their service and the things that they have been through.