1LT Victor Lawe U.S. Army (1987-1997)
by dianeshort2014
Read the service reflections of
1LT Victor Lawe
U.S. Army
(1987-1997)
Shadow Box: http://army.togetherweserved.com/profile/135985
PLEASE DESCRIBE WHO OR WHAT INFLUENCED YOUR DECISION TO JOIN THE ARMY?
My Uncle Stanley Shelton (1SG, Ret
) influenced me to join the Army. I was frustrated after graduating college and not finding a job in my major of Journalism in the Washington, DC area. I visited the Navy recruiter who gave me an aviator test that "wasn't even competitive." Code for I flunked. I visited the Air Force recruiter who could not offer me any military jobs that I liked. My cousin Jan and my Uncle Stanley advised me against joining the Marines. I went into the Army recruiter's office and was told that 81E illustrator job was closed, 33J journalist job was closed, and 33R combat photographer job was closed. All of those jobs were under the Signal Corps so he showed me every laser disk they had for the Signal Corps. I settled on three jobs, 31C Single Channel Radio Operator, 72E and 72M multi-channel radio operator. After some closed doors discussion among the recruiter and his commander I was told the 72-series were closed but there was an opening for 31C Single Channel Radio Operator.
I took the ASVAB, Armed Services Vocational Aptitude Battery test and scored very high. The commander noticed I had a college degree and asked if I was interested in Officer Candidate School. I said yes. He advised me of the process. I was an Option 19, delayed entry enlistee. Option 19 meant I had station of choice after graduating AIT (Advanced Individual Training). [Untrue] During my last 90 days of civilian life, I became addicted to crack cocaine and my life became unmanageable. I didn't want to dishonor my commitment to the Army, so I checked into a rehab facility in Baltimore, MD. Two weeks after a 28-day program I boarded a bus to the MEP station in Baltimore. Many of my fellow enlistees were busted for drugs and alcohol consumption after being briefed that these substances were not allowed.
WHETHER YOU WERE IN THE SERVICE FOR SEVERAL YEARS OR AS A CAREER, PLEASE DESCRIBE THE DIRECTION OR PATH YOU TOOK. WHAT WAS YOUR REASON FOR LEAVING?
I completed basic training at Ft. Dix, NJ. That coincidentally was the last duty station for my Uncle Stanley who retired as a Company First Sergeant. I boarded another bus for AIT (Advanced Individual Training) at Ft. Gordon, GA. It was different being "off the choke chain" and having certain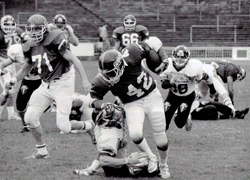 freedoms that were denied to me before in basic training. I was fortunate to be in a roomful of experienced and squared away soldiers. We had E4's in our room who had signed up for IMC (International Morse Code) and they knew the drill on how to prepare for a room inspection. Our rooms always passed with flying marks until one day a drill sergeant gave us a block of instruction on humility. It involved push-ups and some insider tips we knew nothing about. He showed us how to make a challenge coin or quarter bounce or fall flat on a bunk. He made us all take a half step backward and wiped his hand across the floor where we were just standing at parade rest to prove that if he really wanted us he could get us.
My first duty assignment was with the 532nd Signal Company, 39th SIG BN (Signal Battalion), 2nd SIG BDE (Signal Brigade) in Geilenkirchen (GUY-lin-kur-chin) Germany at a NATO Air Base. Our unit provided unsecured (redundant) AM comms to NATO forces, and the 85th USAFAD (Pershing Missiles) in support of the German Defense Plan. This was during the Cold War when Germany was split in half. I resisted the assignment tooth and nail. As an Option 19 I chose Italy, Australia or France for my assignments, my recruiter had told me I would have my choice of assignments, I found out that these were not options for me and was assigned to Germany. I was on foreign soil with too much time on my clean and sober hands. We had a Coke machine in our barracks that sold Bitburger beer. "Lead me not to temptation, it is right down the hall next to the day room." I continued the paperwork process for applying for OCS (Officer Candidate School). It was painful as the upper echelons of my chains of command were far, far away. My company HQ was located 40 miles away in Rheinberg, Germany. My battalion HQ was located in Chevres, Belgium. My brigade HQ was located in Manheim, Germany. After one unsuccessful attempt where my packet got lost between HQ, I simply gave up.
In January 1989 we were playing a touch football game between the barracks and I was recruited to play contact football with the Dortmund Giants of the bundesliga [German-American Football League]. It was the best thing that happened to me it gave me a sense of purpose outside of being a soldier. I got to see more of Germany than I would have as a barracks rat.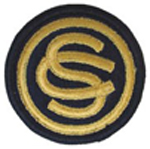 I completed the NCO (Non-Commissioned Officer) board as an E4 in the secondary zone just before I transferred to my next duty assignment at Ft. Bliss, TX. I was assigned to A Btry, 5/62 ADA (Air Defense Artillery), 11th ADA BDE as a radio operator for a Vulcan platoon. I completed PLDC (Primary Leadership Development Course) and restarted the OCS application process where all of my commanders were co-located on the same post. I wrote the essay "Why Do I Want To Become an Army Officer?" and went through the interview and received high marks.
My assignment changed as I transferred from the Vulcan platoon to HQ platoon as a maintenance clerk. Our assigned clerk tested positive on a drug test prior to deployment as our unit was alerted for Operation Desert Shield. We started deploying advance parties on 15 August 1990. We painted our vehicles sand color, drew desert combat fatigues, went through intense aircraft friend-foe recognition training, rules of engagement, physical training in full MOPP (Mission Oriented Protective Posture) gear and weapons, combat lifesaver training, SEER (Survival, Escape, Evasion, Resistance) training, handling of POW's in addition to normal skill level training. Our unit closed on Saudi Arabia on 30 September 1990. It was a lot of hurry up and waiting. We convoyed to our tactical assembly area 15 km away from the Kuwaiti border. We trained with different units as our attachment orders were always changing. First we were attached to 75th FA BDE (Field Artillery Brigade) from Ft. Sill, OK, then a FA unit from the WV NG West Virginia National Guard), then 3rd Sqdrn/3rd ACR (Armored Cavalry Regiment), then 17th Cavalry with XVIII ABN Corps. We became part of the left hook during the Desert Storm phase of the operation.
After the war, the parades and the awards I finally got promoted to SGT. Shortly afterwards I received my orders to report to OCS at Ft. Benning, GA. Our class was the first class that was top heavy in every category: most drill sergeants, most recruiters, most warrant officers, most college options, most E-7's, most Rangers, most Special Forces soldiers, and the biggie: most combat experience. We had folks whose combat experience stretched back to Urgent Fury in Grenada to Just Cause in Panama and a busload of us fresh from Desert Storm. 151 in-processed and I was among the 74 graduated. I received a commission in Armor.
I completed Armor Officer Basic Course at Ft. Knox, KY. I volunteered for Battalion Maintenance Officer course, Dismounted Armor Scout Course (the Armor Center's version of RIP), Ranger school and Airborne school. I disqualified myself for Ranger school after getting dehydrated twice in the same day for the day and night land navigation courses.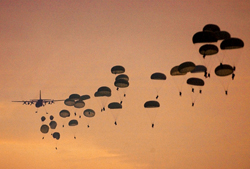 I reported to Airborne training back at Ft. Benning, GA. My orders for my next duty station changed about every 2-3 weeks as I was being assigned a different unit that was going through or completed a post-war draw-down. By the time I made it to Airborne school I received two sets of orders: one for BNCOC (Basic Non-Commissioned Officer Course) for 31C20 Single channel Radio Operator NCO, (obviously the left hand of the Army didn't know that the right hand had given me a commission) and another set cancelling my orders for 72nd Armor Bn, 82nd ABN DIV. I saw my former AIT drill sergeant in my Airborne class. I asked him what would happen if I showed up at BNCOC as a 2LT? "The Commandant would congratulate you on your commission and he would politely show you the door, sir."
I was finally assigned to A Co. 2/67 AR BN, 1st BDE, 1AD in Friedberg, Germany. The former home to Elvis. I know this because a lock of his hair still exists in the barber shop at the kaserne. As the 3rd platoon leader, I had the fortune of inheriting the best platoon in all of VII Corps. They had a five foot trophy to attest to their gunnery and maneuvering skills. Here I had the opportunity to make some unoriginal mistakes and at the same time hone my craft. By the time I got really good at tanking, I was branch detailed (reassigned) to the Signal Corps.
I went to Signal Officer Branch Qualification Course in Ft. Gordon, GA. It was a homecoming for me as I saw a lot of my former NCO's that I served with in Geilenkirchen, Germany. I was reassigned as the node center 74 platoon leader of C Company, 141st SIG BN, 1AD in Bad Kreuznach, Germany home to 1st Armored Division HQ. Again I inherited the best signal platoon in the battalion for Signal Stakes. Again I had to learn my craft. I had ample opportunity to do so as signal is very inexpensive to deploy and we deployed in support of anybody and everybody in the division and in the corps that had a need for our comms. I was fortunate to have a platoon full of professional NCO's who knew their craft.
A year later I was promoted to company executive officer and we received notice from the Pentagon to downsize our battalion and my unit was chosen for its strength. "Tis better to divide the strength than the weaknesses." I was given a $100,000 budget and a six month timeline to get our equipment to direct support unit (DSU) level maintenance readiness. Our equipment went to the four winds. Our secure communications went to CECOM in Tobyhanna, PA. Our tactical vehicles and comm shelters went to Ft. Riley, KS. Our excess durable items went to Pirmasens depot in Germany. Our recovery vehicles and cargo HEMTT's (Heavy Expanded Mobility Tactical Trucks) were dispersed throughout V corps.
Our personnel stayed within the battalion as we received orders to deploy an advanced party to Hungary in support of Operation Joint Endeavor in Bosnia. I transferred to HHC (headquarters and headquarters company) as their first XO (Executive Officer) in a l-o-n-g time. I was sent to Observer-Controller school in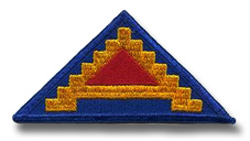 Hohenfels, Germany to support 7th ATC during Exercise Mountain Guard. This was our capstone exercise to help us train for Bosnia and peacekeeping operations. We deployed January 1996. I served my last year as the Battalion Maintenance Officer under two commanders. In support of this operation we fielded new M40-series masks, new mine detecting equipment, XM1107 armored Hummers, and Windows 95.
As the BMO (Battalion Maintenance Officer) I was responsible for every piece of equipment within the Task Force South sector spanning 13,000 sq. km. Communications were key to find out the unit's maintenance readiness. The down-sizing came at the wrong time as we were under-strength to handle the communications support mission. As a result we were tasked organize to 22nd SIG BDE to fill in the blanks to make the network more robust from Germany to Hungary to Croatia to the southern tip of Bosnia. It was a rough mission to transition from combat operations to peacekeeping. We were rewriting doctrine and sending in lessons learned every day. After that 1 year peacekeeping tour I left the Army on 1 February 1997.
IF YOU PARTICIPATED IN ANY MILITARY OPERATIONS, INCLUDING COMBAT, HUMANITARIAN AND PEACEKEEPING OPERATIONS, PLEASE DESCRIBE THOSE WHICH WERE THE MOST SIGNIFICANT TO YOU AND, IF LIFE-CHANGING, IN WHAT WAY.
I participated in Operation Desert Shield and Storm. My unit deployed a month after the initial invasion of Kuwait. Up until 1 January 1990. War was a distant concept. It had no real meaning to me. It was the stuff of legends and movies. During the Shield phase, I actively
sought out every Vietnam and Panama vet in our units to mentally prepare myself for the worse situations possible. Our senior NCO's spoke to us informally and formally to break us in to the horrors or war. It bonded us in ways I cannot really describe. All of the petty BS went away and it became all for one. Us or them. Victory or death. At the same time we remembered our training: MOPP4 (Mission Oriented Protective Posture level 4) training, NBC training (Nuclear Biological Chemical), SEER (Survival, Escape, Evasion, Resistance) training, EPW (Enemy Prisoner of War) procedures, mine clearing, rules of engagement, proper SITREPs (Situation Reports), battle drills, change of formation drills, it all came together. All of the different units we were cross-attached to forced us to learn how a field artillery unit shoots, moves and communicates. We applied that principle to armor units, and cavalry units.
During the war  I saw the devastating affects of gunfire on the human body up close and personal. Seeing Iraqi tanks with their turrets blown off and the charred remains of enemy soldiers. Being coated in oily mist after the oil fields were set on fire. Seeing the innocents who were caught in the crossfire. Seeing nomads wandering the desert not knowing where there next meal was coming from. Processing three Iraqi militia who seemingly materialized out of the morning fog as EPWs made me realize how close to dying we were.
After the war, it was difficult dealing with the nationwide accolades, the parades, the speeches and the multiple awards.It changed the fact I can wear my BDU's or my Class As in public. I can get discounts that were previously unavailable to me. The strangers who waited for us to touch down at Biggs Army Air Field at Ft. Bliss, TX, at oh-dark-thirty to shake our hands and pat us on the back for a job well done was awesome and bewildering. As a soldier, my mindset was that I did my job. I did what I was trained to do. I didn't do anything heroic or special. To the civilian the contrary was true. I didn't see the big picture that I was a part of an armed force that helped free the oppressed and liberate a country from the tyranny or a dictator.
My last tour was in Operation Joint Endeavor in Bosnia. As soon as we crossed the border experiencing the tomb like silence and seeing all of the war torn homes and burned farms. Seeing children rush towards our convoys because we represented a mobile food source. It hurt my heart to see it.
OF ALL YOUR DUTY STATIONS OR ASSIGNMENTS, WHICH ONE DO YOU HAVE FONDEST MEMORIES OF AND WHY? WHICH ONE WAS YOUR LEAST FAVORITE?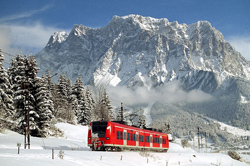 My signal assignments were the best. During my first signal assignment I had the opportunity to go skiing at Garmisch, design a unit t-shirt, design a company certificate of achievement, and play football with and against German nationals.
My second signal assignment it was homecoming of sorts. I had been away from the signal community for 4 years. I was married, and had achieved my goal of being a commissioned officer. Though I didn't meet anyone from my enlisted past, I was able to apply many combat arms experiences with my troops. I knew the principles. I knew the jargon. I worked with my soldiers and they worked for me. Both were more family oriented and more comradeship between ranks. Everyone looked out for one another.
Least favorite: Both of these units I will highlight were bad at first until a change in both leadership and philosophy helped turned sagging morale and performance around.
At first Ft. Bliss was a mess. Soldier morale and discipline was at an all time low when I arrived. The barracks were shooting galleries when I arrived. The barracks air conditioning was ignored. Outside it was 100 degrees inside it was 18 degrees hotter. It took several Sergeants Major and an engineering Colonel to get that situated. After a change of command and leadership philosophy things started to get better and then we were deployed which in my opinion united us into an "all for one" attitude. My last company commander CPT Anthony English worked with the soldiers to make the unit better than it was by focusing on the basics.
67th Armor BN in Friedberg, Germany started out a cannibalistic environment wherein fellow lieutenants would turn on each other in an effort to gain favor with the battalion commander rather than perfect their craft and learn from the soldiers they led. It took a transferred company commander and a courageous 1SG to turn that around in our company. Esprit de corps began to improve as I was leaving as our unit got its swagger back through tough, realistic training and teamwork.
FROM YOUR ENTIRE SERVICE, INCLUDING COMBAT, DESCRIBE THE PERSONAL MEMORIES WHICH HAVE IMPACTED YOU MOST?
Exercise Protect the Force 1994 at Darmstadt Training Area. I was given free reign to formulate a program of instruction to support training a battalion objective of Occupy and Defend a Signal Site. I was allowed to hand-pick my cadre, my OPFOR (Opposing Forces), my ROE (Rules of Engagement), and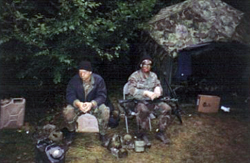 my pick of the training ammo and explosives I needed to achieve it. My OPFOR and I trained in the rain, heat and cold to prepare prior to the battalion closing on the training area. We had so much fun providing tough, realistic training.
We trained our units to standard. If you failed a critical task on our lane, your unit was recycled until you learned the lesson. Our BN S-3 supported that objective. We learned so much about each other and our co-workers in the battalion. That situational training exercise was a success due to the planning, personnel and execution that is still talked about decades later.
One scenario that is still talked about was when one unit frustrated my OPFOR. My OPFOR could not take the site away from the unit, so as the officer in charge called a "drive by" audible. We loaded up all the soldiers from the far side of the objective into a Hummer and drove into their site and unloaded our soldiers from the rear of the Hummer into their perimeter. Shock, awe and confusion ensued, fun was had by all, mostly by me and my OPFOR.
Another scenario was the "air assault scenario." The BLUFOR unit set up their headquarters next to a tree with a purple rope hanging down from it, they did not put the rope there nor did they question why it was there, more about the rope to follow. They did not have complete control their site security, on top of that I had an OPFOR soldier buried under leaves ten feet away from them. We unloaded an artillery simulator, for those who don't know, this makes a big badda boom, to the near side. While they were distracted, the soldier under the leaves killed everyone in their headquarters that was set up by the tree. The soldier that I had in the tree came down the purple rope upside down and killed everyone who was still standing, from the rear.
WHAT ACHIEVEMENT(S) ARE YOU MOST PROUD OF FROM YOUR MILITARY CAREER? 
Volunteering to create Operation Talk To Santa that was born out of boredom in the site radio room with my old squad leader SGT Tonora Butler. It started with a what if? conversation and ended with my unit providing two radio shelters. One for the kids and one for Santa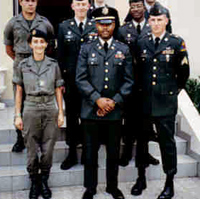 (me). It was such a hit that the following year I was in demand for two military communities mine and Rheinberg where the company HQ was located. These radio broadcasts lasted for one week, from the 11th of December to the 18th of December, for 2 hours twice a day. The broadcasts went out from the Geilenkirchen School. There was a teacher present to make sure that the children were all allowed a chance to talk to Santa. I received a letter of appreciation from the principle of the school and one year a chaplain got on the air to thank all of us involved for doing what we were doing. He stated that it meant a lot not only to the American children but to the rest of the children as well as it exposed them to a bit of American culture and an idea of what Santa in America is like.
As the newly minted NBC officer going from worst to first in a short amount of time. My assigned NBC NCO committed suicide before the BDE Command Inspection. Even with battalion NCO's to help my unit bolo'ed the inspection and my unit was placed on the needs improvement list. I received an excess tanker who was not NBC NCO certified to help me organize the mess I had and get our NBC room up to standard and beyond. Within a year our unit became the sterling example for others to follow for best practices. I simply employed a visual tracking system for everything NBC related. This system was implemented by the BN CHEMO (Battalion Chemical Officer) to help B Company win the Draper Award (for excellence in leadership).
Being cross-attached to D Trp, 3/5 CAV during maneuver exercises in Hohenfels, Germany. We had so much fun and learned more about cavalry tactics and strategies. We stopped being concerned about what people thought and focused on basic performance. Our team commander, CPT Farquhar, kept everything simple and stupid. He taught me how to quickly write OPORDERs so that they had SMART (Specific Measurable, Realistic Timely) goals within. Doing the simple things correctly delighted the TF Commander from 3/5 CAV. He loved that we were precise on the radio and could navigate mounted between objectives. We got our swagger back by being bold and audacious.
Being selected by the S-3 SGM to represent our unit to travel to Orleans, France to help that town celebrate their 51st liberation anniversary. Our honor guard cadre and I had the opportunity to see our sister unit the 28th Signal Regiment and participate in parades and enjoy a seven course dinner. The townspeople of Orleans treated us like gods. We met a WWII Medal of Honor recipient. We received a tour of the town and saw the ancient church that Joan of Arc worshiped in.
OF ALL THE MEDALS, AWARDS, FORMAL PRESENTATIONS AND QUALIFICATION BADGES YOU RECEIVED, OR ANY OTHER MEMORABILIA, PLEASE DESCRIBE THOSE WHICH ARE THE MOST MEANINGFUL TO YOU AND WHY?
My first challenge coin for winning the Soldier of the Month Board at Ft. Gordon, GA. I was pulled from formation after class one day and placed in a room full of senior NCO's with no prior study time as they asked me soldier of the month board questions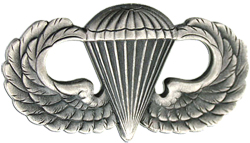 in rapid succession. Out of all of the random soldiers they pulled I performed the best and received a 361st SIG BN challenge coin.
A certificate of achievement for "The Run to Belgium". That was my first gut check. I had run a 10k before, but never a 14k. It was 8.8 mile run from the Germany-Netherlands border to the Netherlands-Belgium border. It was confusing as we didn't really know where we were going. There were no guides along the route. There were no water points. We just followed the herd as thin as it got along the way to where we thought we were supposed to go. We were lucky no one got hurt or lost.
As an acrophobic soldier, this was another one of the manhood tests that I felt I had to overcome while I had the opportunity. I had to recycle after a jammed neck injury during ground week working on PLFs. I left C Company, 507th PIR (Parachute Infantry Regiment) and transferred to the next cycle with D Company. I locked up in fear on the 40 foot tower and was consequently "skinned up" and reminded to have faith in the equipment by the Black Hat. I had to let go of my fear. I had to commit to a leap of faith as it were. After successfully negotiating the 40-foot tower I later learned that I was not the only scaredy-cat. There were a lot of aviation warrant officers who were scared of heights now that they were separated from their metal wings. My first jump was disastrous as my right leg was hung in the risers due to a weak exit through the prop blast. I figured out how to undo the mishap and landed safely. My successive jumps were uneventful and safe.
A TOP GUN hat for getting the best Table XII gunnery score in the battalion. It was my last gunnery and the BN CDR (Battalion Commander) flexed us all over the range in MOPP (Mission Oriented Protective Posture). Every target that popped up got laid down in and out of sector. My platoon outscored 11 other platoons in the battalion to earn that honor.
A letter of commendation from General Cherry for my outstanding support of Exercise Proud Lion. I was assigned as the liaison officer from my unit to brief the simulated and actual deployment of my units in support of the exercise. I was the lowest ranking officer on deck. I was nervous in the service when the chief of staff COL Ryan announced OPBRIEFs were due in 24 hours. I consulted with every captain I could find and consulted with my S-3 MAJ Neil about what to do and what not to do. I rehearsed numerous times before I was ready to brief. I was the last one to brief the ADC-M (GEN Cherry) and his G-3 LTC Kostich (my former BN commander from 2/67 AR) on my OPPLAN. After the brief, the room was silent and GEN Cherry thanked me for my time and effort and asked if anyone had any further questions for me. None came, I was dismissed. He came to me and asked how long I had been doing this in front of a group of senior officers. "This was the first time sir." I wish I had a coin, but I don't, so I will have to get creative, have a good Iron Soldier Day Lieutenant." Weeks later I received a letter of commendation from him that made me the envy of all of my peers and superiors.
WHICH INDIVIDUAL(S) FROM YOUR TIME IN THE MILITARY STAND OUT AS HAVING THE MOST POSITIVE IMPACT ON YOU AND WHY?
SSG Anthony Dokes my second squad leader at 532nd SIG CO. He believed in me and realized the untapped talent he had in me and allowed me to use that talent to be creative and do things to improve morale. He supported my application to OCS. He knew how to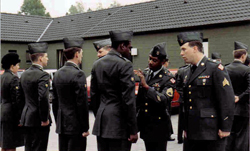 manage me. He got ME! He allowed me to create my own additional duties like site photographer, site illustrator, and unit supply specialist. He supported me playing football and doing things a normal E4 should not be doing. My extra-curricular activities benefited the unit and myself.
SGT Jerome Taylor my squad leader at Ft. Bliss, TX. He was a combat vet from the 509th PIR (Parachute infantry Regiment), Operation Just Cause in Panama. He was instrumental in training us on the do's and don'ts in combat. You would have thought he was an infantryman but he wasn't, he was a 63B (Light wheeled mechanic). He and three other NCO's were from my hometown of Washington, DC. He put the fun in functional training. When I was getting in shape for OCS he led a bunch of volunteers on Sunday runs through the Franklin Mountains. The higher elevation and consistency paid off! When I got to OCS I was running like an Olympic grade turbo-charged cheetah.
Captain Miciotto "Bear" Johnson was my last tank company commander in Friedberg, Germany. He said something to me that hearkened back to my enlisted days, "I take care of all my Soldiers, that includes officers. You need to do the same. If a fellow officer needs help, give it. Don't do things with a favor attached. Just do it and move on to the next objective. If you do it for one, do it for all of us. We are on the same team and we need all the help we can get when we need it." He gave us our tanker swagger back by asking every tanker who the best loader was, who the best driver was, who the best gunner was, who the best master gunner was, who the best TC was. It was a test to see if the soldier mentioned someone else or were bold enough to say themselves. It forced soldiers to acknowledge there was someone better than they were. He would follow up if they mentioned another tanker, "So what are you going to do about it?" This forced soldiers to create their own solutions to move up in talent if not rank. It worked. It tore down the platoon fiefdoms and implemented more intra-unit collaboration.
Major Hruska the best BN S-3 I had ever witnessed. It wasn't that he knew his training and doctrine. He knew everyone else's too. He was a history buff. He studied tactics and strategy. He was a Jedi among men. He could manage or lead a battle blindfolded. He knew the precise moment to deploy task force reserves and where. He knew enemy capabilities before they deployed. He was THAT guy.
Lieutenant Colonel Randolph Strong saw something in me that I hadn't recognized in myself. I had not been in the unit very long. I am still in transition from tank platoon leader mode when he walked in on an NCOPD session I was having with platoon's NCO's in the mess tent during an exercise. This was a rare if not unheard of event in his battalion. From that point on he made it a point to keep tabs on me and my accomplishments. During my OPPLAN brief for Exercise Protect The Force he stopped me before I finished and announced he had heard enough and left me with the S-3 and his staff. I thought I did something wrong. MAJ Neil and the assistant S-3 assured me everything was fine. "LT Lawe you just watched the colonel get his mind blown with your level of detail and contingency planning. We saved you for last for a reason. He has made all of your peer OIC's rewrite their plans because they failed to consider all of the what if's you covered in the second paragraph." He who takes more than his fair share of objective shall receive more than his fair share of objectives to take. I don't who said it first but that was my career under LTC Strong and I was okay with it.
PLEASE RECOUNT THE NAMES OF FRIENDS YOU SERVED WITH, AT WHICH LOCATION, AND WHAT YOU REMEMBER MOST ABOUT THEM. INDICATE THOSE YOU ARE ALREADY IN TOUCH WITH AND THOSE YOU WOULD LIKE TO MAKE CONTACT WITH.
SPC Robert Boyles-a native from Oregon, a fellow comic book geek with a great sense of humor. We traveled together from AIT to first duty station in Germany.
SFC Don Fulton-Excellent platoon sergeant. We were both long time Redskin fans, we were both Geminis, and we were both from the Atlantic
East Coast. Me from DC and him from SE Virginia.We were finishing each other's sentences within a week. He helped me through the transition from NCO to officer.
SFC Louis Imbrogno-excellent platoon sergeant He was a member of a motorcycle club and owned a boss Harley. He helped me weather the constant turnover of gunners I had on my crew.
SFC Bowie-he was my acting 1SG while I was the acting commander. We kept each other honest and ensured we were prepared to do the extra work to ensure the in boxes remained empty.
SPC Cornelius "Boosie" Davis, a native of Alabama who had a great sense of humor. He was a superb all around athlete. I wished we could have played football together at Dortmund.
SPC "Wild Bill" Massey. We became closer after I left the unit. I was the photographer at his wedding in Germany. When I returned to Germany as a 2LT, SGT and his wife were there to pick me up from the airport and ferry me to brigade headquarters.
CPT Ronald Woodman we were OCS classmates and we linked up again at 14st SIG. Both us were former combat arms platoon leaders relearned our craft in the world of communications. We maintained a constant buddy watch over one another.
CPT Stephen Cichocki- he was my OCS classmate and a former master gunner who was my sounding board throughout my commissioned career.
SPC Verburg-he was my go to guy in the platoon if I needed something done right now! He would assess the hey you mission and would enlist his buddies to make sure it was done in a timely and stealthy manner. I loved playing dirty hearts or spades with him. Lots of mutual respect.
SGT Rosamund, SGT Wrzenski, SGT Danielson, CPL Pena, CPL Raymond, among others- all were high speed low drag NCO's. They were masters of their craft. I learned so much from them during my transition from armor to signal.
SGT Turner- he was my first motor pool NCO who kept me honest on so many occasions with the BN XO.
SSG Cole-he was my go to NCO in the platoon. He was the NCO version of Verburg. Another great card player.
CPT Ian "Frenchie" Forbes-it was his signal platoon I inherited at 141st SIG BN. He provided me with wise counsel on the tribal customs of my new home.
CPT Stephen Bates-we were the noisy outlaws of the battalion who got shit done. We were peer XO's in different companies who sought each other out just to vent if nothing else. I think we were the founding members of the LPA in the unit.
CAN YOU RECOUNT A PARTICULAR INCIDENT FROM YOUR SERVICE WHICH MAY OR MAY NOT HAVE BEEN FUNNY AT THE TIME, BUT STILL MAKES YOU LAUGH?
My tank crew pranked the platoon sergeant's tank driver who was from Brooklyn, NY. he was deathly afraid of the VW-sized boars in Germany. He fell asleep on guard duty at night, so we poured garbage all around his tank to attract the boars so he would stay awake on duty. If there were no boars we would make hog noises to spur his alertness levels.
My section in Armor Officer Basic Course pranked a certain cadre officer who used to zeroize our SINGCAR radios (Single Channel Air-born Radio system) on every break or AAR (After Action Review). Our section has some former tankers who had ties to the training NCO's. We convinced one to let us have a smoke grenade.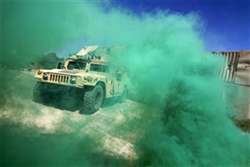 One of our classmates rigged it to the half shaft under his Hummer with communications wire. The more the half shaft rotated it tightened the wire connected to the quick release pin and the spoon and broke. His Hummer quickly filled with emerald smoke. We saw him through our binoculars coughing and gagging several hundred meters away. No retaliation came our way.
I pranked the BN S4 CPT Jonathon Long at a Hail & Farewell into thinking he had left his Vinson KY-57 unsecured in the motor pool and I found it as such during a routine staff duty inspection. I produced an extra one from my CVC (Combat Vehicle Crew-member) helmet bag as proof. It was an extra one I signed out from the communications shop.
I pranked the BN S-3 into believing that such a thing as snow snake repellent existed. I took a can of WD-40 and covered it with a piece of paper that generically said snow snake repellent and made up a stock number to go with it. I referenced the newly issued field manual that referenced snow adders indigenous to Bosnia. He took it and ran with it to the division commander's weekly readiness briefing. The commander added it to the list of things units needed to order and would be briefed as red, amber or green status. Confession may be good for the soul yet my body paid for that one in the form of push-ups, a one-sided ass chewing and a week's worth of convoy commander detail downrange in Bosnia.
WHAT PROFESSION DID YOU FOLLOW AFTER YOUR MILITARY SERVICE AND WHAT ARE YOU DOING NOW? IF YOU ARE CURRENTLY SERVING, WHAT IS YOUR PRESENT OCCUPATIONAL SPECIALTY?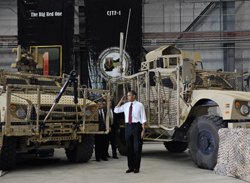 I have been in manufacturing management ever since. I have been in the metals industry twice as a shift supervisor.
I was in the automotive industry as a shift supervisor. That was fun believe it or not giving back to the armed services. I worked for Oshkosh Defense making trucks like the PLS , HEMTTs, HETs, LVSRs and the newly designed MATVs for the Marines and the Army. It was eye-opening to read the laudatory e-mails from congressmen and service members remarking how our product helped saved lives down range. Also meeting service members who arranged to visit the plant and shake everyone's hand who helped build these amazing mine resistant vehicles. That organization was the most top heavy with veterans from white collar to blue collar.
I have been in the plastics industry two times-once as a supervisor and currently I am a production manager.
WHAT MILITARY ASSOCIATIONS ARE YOU A MEMBER OF, IF ANY? WHAT SPECIFIC BENEFITS DO YOU DERIVE FROM YOUR MEMBERSHIPS?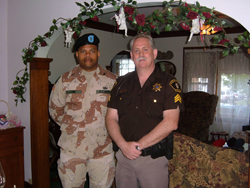 I have let my memberships lapse for the Signal Corps Regimental Association, the US Armor Association and the NCO Association.
When I lived in Indiana, I became a mentor at Handley Elementary and was invited to their Veteran's Day celebrations. When I lived in Wisconsin, I would march in the Memorial Day parades as an ad-hoc flag bearer in full BDU's.
IN WHAT WAYS HAS SERVING IN THE MILITARY INFLUENCED THE WAY YOU HAVE APPROACHED YOUR LIFE AND YOUR CAREER?
It has influenced how I am as a leader in charge of personnel, resources and time. No matter where I worked I employed the same techniques that made me a successful NCO and officer. I was a fit, firm and fair leader. I made it a point to learn the process and implement change to streamline the process and eliminate waste for the better not just change's sake. Over the years I have had to soften the sharp combat edges I had developed to negotiate more win-win scenarios. I have implemented recognizing individuals and teams who have exceeded performance expectations at the various organizations where I have worked.
Having qualified on numerous weapon systems, I don't own nor care to own any firearms. I am of the mindset that firepower attracts more firepower. I do not feel the need to conceal and carry. I learned through my military training and as a former range safety officer to respect guns, bullets, weapons of any kind and what they are designed to do. I do not hunt. As long as there are Piggly Wiggly supermarkets I don't see the need. I have seen up close and personal the effects of small arms fire on the human body. I have witnessed the carnage of large caliber weapons. It would take a lot to motivate me to fire a bullet in anger outside of a high intensity combat environment, and even then (?). My relatives have reluctantly asked "have you killed anyone in combat?" My answer is no. A few will follow-up with "Did you want to kill anyone in combat?" My answer is yes. Does that make me a bad person? Those situations where that was a possibility have long since moved on and so have I.
BASED ON YOUR OWN EXPERIENCES, WHAT ADVICE WOULD YOU GIVE TO THOSE WHO HAVE RECENTLY JOINED THE ARMY?
Get your mind right and the body will execute each and every time. I have done it and I have witnessed it in others. The synergy between the two is awesome. Tap into it. If you declare it, it will become reality. This is a rare environment where you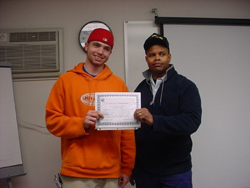 are getting paid to find out your potential. Numerous soldiers sign up for one MOS and later transfer to something more of their liking. Numerous more soldiers make a career out of the service because it fills their needs and they are good at what they do. Remember "Good gold will not net you good soldiers. It will get you mercenaries until the gold runs out. Good soldiers will get you good gold."
Join with some goals in mind. At the end of your tour, what do you want to be? My goals were to improve myself as a leader, graduate OCS and to overcome my fear of heights and graduate Airborne school. The last two I accomplished. The first one was a constant work in progress. I was continually learning and sharpening the saw. I read numerous books, field manuals, Army Regulations and had lots of training which were a good base for starting out. To be a good leader, you have to be in a leadership position and learn from your mistakes. The more your do certain things, the more comfortable you will become with your particular leadership style.
If and when you deploy to combat, pay strict attention to your training. Study and ask lots of "what if?" questions. Rehearse, rehearse, rehearse. No one likes it, but it pays dividends tenfold when the scenario is upon you. Learn from every subject matter expert you come in contact with from drill sergeants to platform instructors to squad leaders to officers. The knowledge is free and it is power. Volunteer for whatever training is available and give it your all.
When you are deployed overseas remember you are an ambassador for your country in whatever role you are assigned. Make the Army values (Loyalty, courage, selfless service, respect, honor and integrity) your values not just buzz words you recall during evaluation time. If you live it, walk it, your soldiers will reflect it.
Volunteer for every training class available, you never know where it will take you. At the very least you will learn something that is benefiting you, the unit and you may be able to apply as a civilian. Seek out the best soldiers, the best NCO leaders (informal and formal) and make them your mentors. Learn by reading the regulations, the field manuals, and the technical manuals. Learn through correspondence courses. Learn through hands-on training, classroom training, cross-training and hip-pocket training. Education is the one promotion no one can take away from you. The positive example you set is the one most will follow. Have a goal and do what it takes to achieve it. If you fail, it's your goal, no one else's, the goal police will not drag you away to jail. Dry your tears and try it again. Or simply pick a more achievable goal and pursue that. Specialized qualifications like Ranger and Special Forces are NOT made for everyone that is why it is an elite specialization. The standards are higher to attract the best of the best and even some of them fail.
When people ask me if I miss the Army, I tell them I miss the people more than anything. The soldiers, NCOs, and the officers I served with made up the difference. They made "embracing the suck" missions bearable. We buoyed each other's spirits to get it done. We did what we had to so we could get back to doing what we wanted to do. The down time spent with each other was worth it. The war stories told around the fire barrel, the pranks, the lies and alibis bonded an unlikely band of brothers and sisters when things were at the worst yet it brought our best.
When people ask me if I would go back, my answer is no. My Army has changed. I would be perceived as a man out of time like Captain America. My old school habits would not blend well with today's leadership climate.
IN WHAT WAYS HAS TOGETHERWESERVED.COM HELPED YOU REMEMBER YOUR MILITARY SERVICE AND THE FRIENDS YOU SERVED WITH.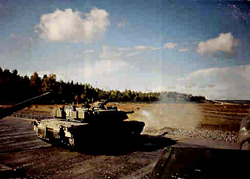 In beginning it helped me network with former soldiers, NCO's that I hadn't been in contact with in years. I later networked with them over Facebook, e-mails and phone calls. The stories I had read about other soldiers some were intimidating reading all of their accomplishments, then I read others that were seemingly uneventful yet the soldier got something out of their service if it was nothing more than interacting with different people on foreign soil. I connected with that.