Jimi Hendrix was born in 1942 in Seattle while his father Al, drafted into the Army during World War II, was imprisoned in an Alabama stockade to prevent him from going AWOL for the birth of his son. Jimi's parents were troubled by alcoholism and divorced when he was 9. Jimi was drawn to the guitar from a young age, but Al refused to buy him one. Jimi found a one-string ukelele in the trash that he taught himself to play by ear. He didn't begin playing guitar until the age of 15, shortly after his mother died. He poured all his efforts into music and began earning gigs almost immediately.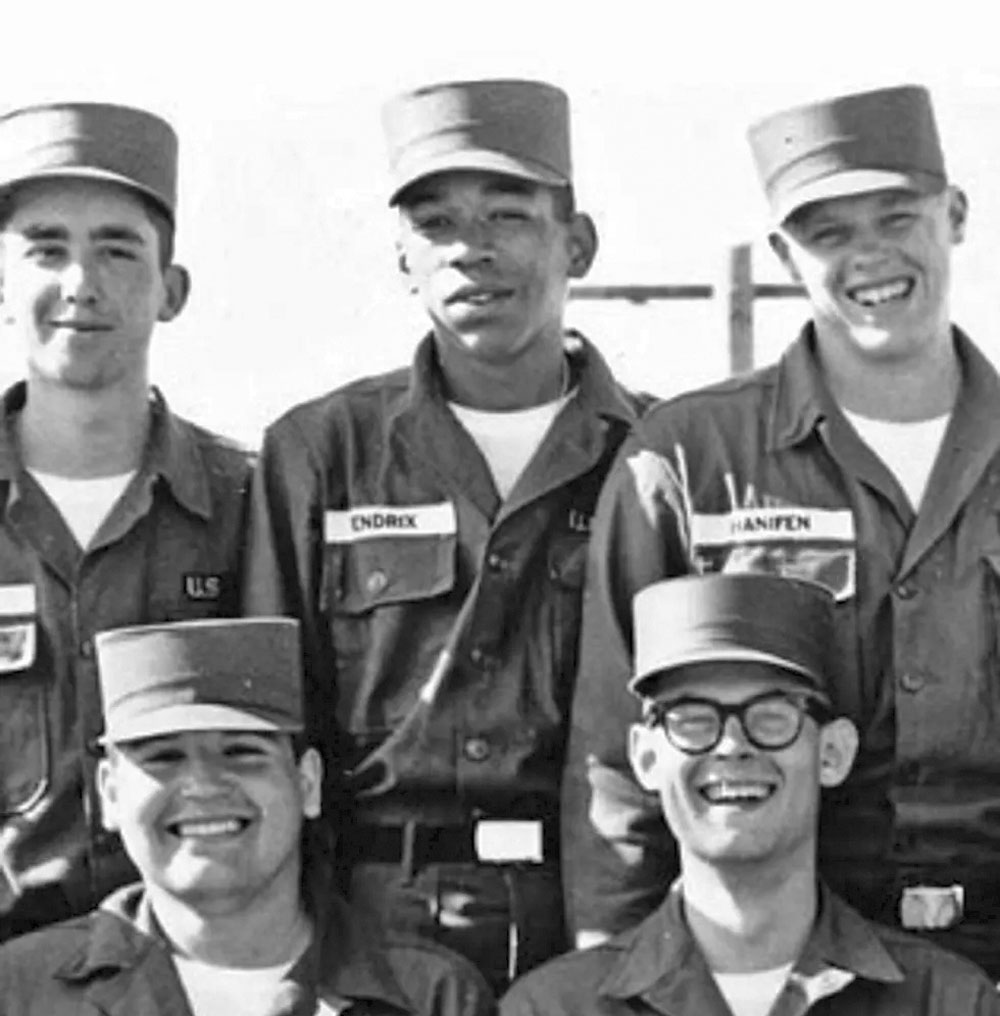 Was Hendrix Kicked Out of the Army?
While a gifted musician, Hendrix had little interest in anything else and did not graduate high school. After two instances of being found riding in stolen cars, Hendrix was given a choice between two years in prison or Army service. Hendrix enlisted in the Army on May 31, 1961. He completed boot camp and was assigned to the 101st Airborne Division, stationed in Fort Campbell, Kentucky. Private Hendrix was not much of a soldier, records indicating he was an unqualified marksman. He was often absent for bed checks while playing late-night gigs in nearby Nashville, Tennessee. By the end of 1961, he was in a band, the Casuals, playing Army clubs. In January 1962, he was awarded his Screaming Eagles badge for completing paratrooper training.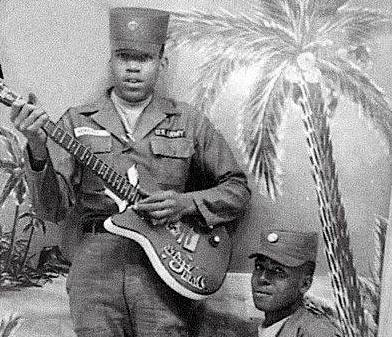 However, his stint in the Army was coming to an end. Demoted from Private First Class to Private for his frequent flouting of base rules, Hendrix was known for being found sleeping on duty to his commanding officer's chagrin. His squad leader formally recommended that he be discharged, calling him "unsuited to the military." After an unfortunate incident where Hendrix was found in a compromising position, he was discharged in June 1962, having served only thirteen months of the three years he had enlisted. There are embellishments to this tale told by Hendrix himself and his biographers, of discharge for homosexual behavior or medical discharge for a broken ankle from a parachute jump. Still, there is no documented evidence of either of these tall tales. Hendrix was honorably discharged after joining the Army under coercive circumstances.
After Service: Private James to Jimi
Hendrix moved to Clarksville, Tennessee, in 1963 with his Army buddy Billy Cox, where they continued their band playing. Eventually moving to Nashville, Hendrix played clubs in the South, supporting various bands as a backing musician. Hendrix eventually moved to Harlem, where he had greater success, working with bands and artists such as The Isley Brothers, Little Richard, and Curtis Knight. From there, he hopped over to Greenwich Village for the diverse music scene, which is where his music made an impression on Keith Richards' girlfriend, Linda Keith. She helped him make contacts like Chas Chandler of the Animals, who brought him out to the UK in September 1966 and assembled the Jimi Hendrix Experience to demonstrate his guitar prowess. In barely six months, Hendrix wowed more or less the entire London music scene, releasing his first LP in May 1967. Are You Experienced was only beaten out to Number 1 in the UK charts by Sgt. Pepper's Lonely Hearts Club Band. The band released two more LPs, Axis and Electric Ladyland, in a little over a year, sending shockwaves that resonated not only in Europe but the United States. In the aftermath of Electric Ladyland, Hendrix had become the most highly-paid rock musician in the world. In 1969, he would play Woodstock and forever cement his name in history with what is widely acclaimed as an unforgettable performance.