Ltjg Madeline Swegle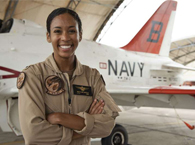 The Navy's first Black female fighter people has earned her wings this week, becoming an official fighter jet pilot. Virginia native Ltjg Madeline G. Swegle was with 25 classmates who were similarly honored in a Naval Air Station ceremony in Kingsville, Texas.
"BZ to Ltjg Madeline Swegle on completing the Tactical Air (Strike) aviator syllabus," the Twitter account for the chief of naval air training said Thursday, using a Navy abbreviation meaning well done. "Swegle is the US Navy's first known black female TACAIR pilot and will receive her Wings of Gold later this month. HOOYAH!"
What are Navy 'Wings of Gold'?
Earning the Navy's 'Wings of Gold' is considered one of the most challenging processes that a trainee pilot can embark upon, with the requirements for Naval Aviator training the same as for the Air Force. They signify that an aviator has completed a grueling multi-phase course of flight and physical training. The class that Swegle completed consisted of:
API, or Aviation Preflight Indoctrination: four weeks of academics and two of survival skill training.
After API was Primary: classes, flight sims, and real flights, in which candidates learn formation flying and aerobatics, among other things.
Phase 1: the first phase of advanced training gets candidates up to speed, as it were, on flying jet planes.
Phase 2: serious principles of air combat are taught in this phase, including tactical formations, unguided bombing, low altitude attacks, and more.
Graduates of the tactical air program generally go on to fly F/A-18E/F Super Hornets, EA-18G Growlers, or F-35C Joint Strike Fighters.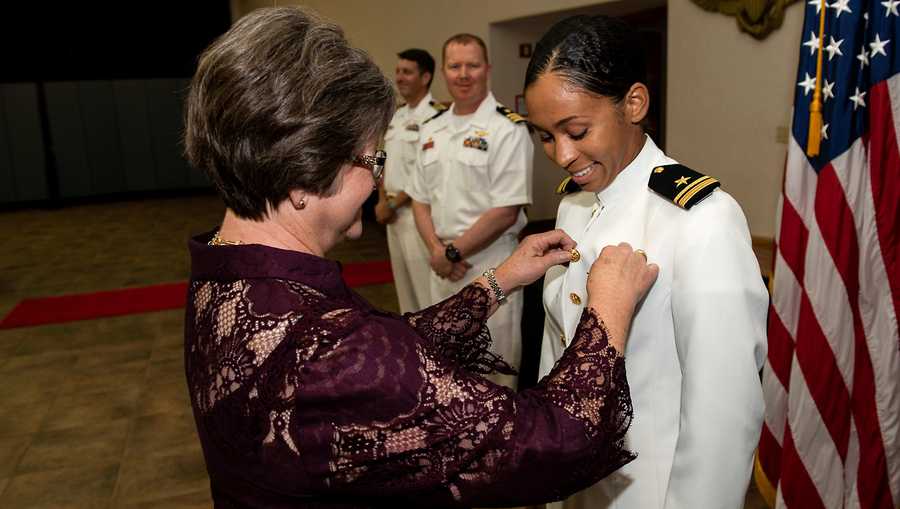 Swegle's achievement appears to have first been made public Tuesday when Twitter user @paigealissa posted photos of the Naval aviator smiling and celebrating next to a T-45C Goshawk two-seat training jet at Naval Air Station Kingsville, Texas.
"Just my best friend making history," she wrote.
'Go Forth and Kick Butt'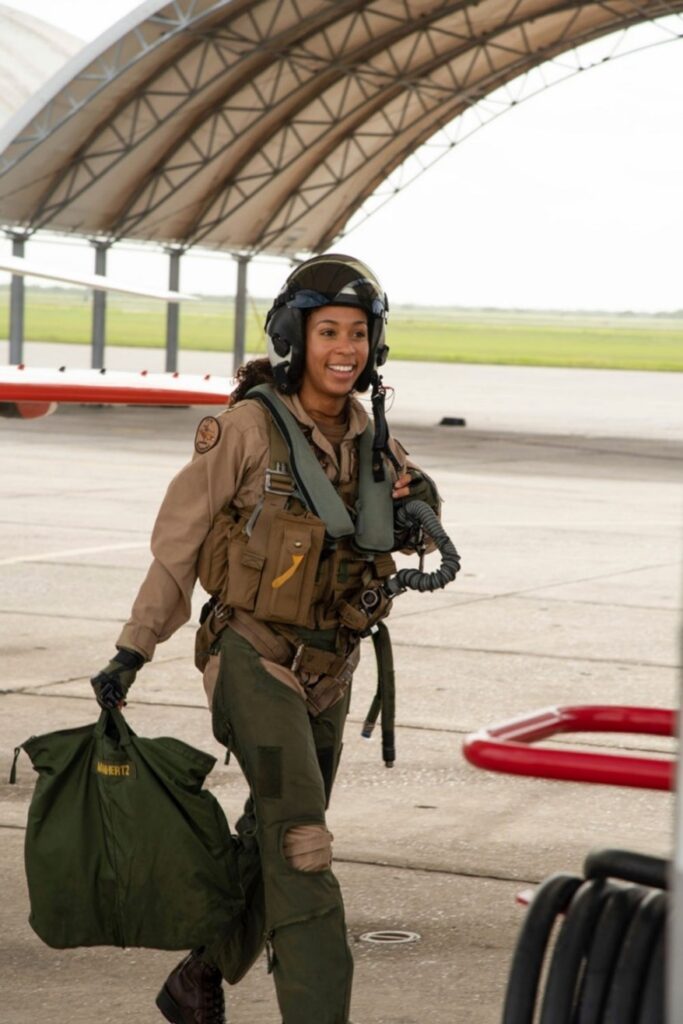 The Navy did not immediately respond to a request for further details on the achievement. Swegle, of Burke, Va., graduated from the US Naval Academy in 2017. She is assigned to the Redhawks of Training Squadron 21 in Kingsville, Navy photo captions stated. Swegle will receive her wings of gold at a ceremony slated for July 31, the Navy captions said.