In the early morning hours of August 13, 1943, twelve US B-24 Liberators from the 380th Bombardment Group (also known as the Flying Circus), began a low approach over the harbor of Balikpapan, Borneo. They were about to break records for the longest bombing run in history. Their 17-hour non-stop flight would take the Japanese completely by surprise and result in destruction in Balikpapan.
Intelligence had suggested that Balikpapan refineries were producing half of Japan's WWII aviation fuel.
Under the command of Lt. Col. William A. Miller, a risky plan was conceived for a bombing run to Balikpapan. Pilots would need to cover 2600 miles – roughly the distance between Los Angeles and New York City.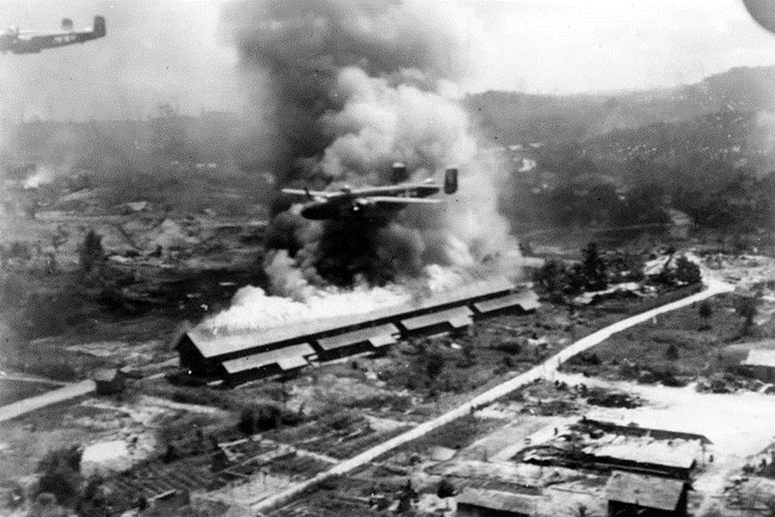 The planes and crews were readied at the Royal Australian Air Force Base Darwin in Northern Australia. Each plane was loaded with six 500-pound bombs, 3500 gallons of fuel, and weighed nearly 66,000 pounds.
The runway at Darwin was especially short and ground crews watched nervously as the planes, including one piloted by Lt. Col. Miller, took off. They cleared the tree line by just inches.
Approaching the harbor, the first plane dropped its load without encountering any resistance. A massive explosion ensued. The next 11 planes encountered flak but managed to successfully drop their bombs on refineries and ships. The harbor exploded into a ball of flame. Burning oil ran down the hillsides. Lt. Col. Miller found the heat so intense that he was forced to drop his load from 7,000 feet.
After the successful run came the challenge of returning to Darwin. The planes headed back to Australia but as they crossed over a Japanese base on Timor, a B-24 piloted by Capt. Doug Craig was engaged by enemy fighters. Craig was forced to take evasive maneuvers all the way back to the coast of Australia. He was short on gas and 100-miles off course when he touched down on a stretch of sand. As they deplaned, they found themselves surrounded by a large group of Aborigines. Craig tried to communicate using exaggerated sign language but was surprised when the Aboriginal leader asked him, "What are you trying to say?" The Aborigines protected the crew until a rescue party arrived.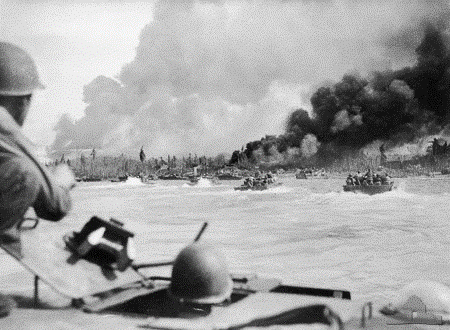 Days later, the 380th participated in a risky daylight flight to Balikpapan to assess the damage. Another Liberator performed a high elevation photo run of the harbor before dropping his load. The element of surprise was gone, and the Japanese scrambled to engage the B-24. Though riddled with bullets and running on fumes, the plane successfully returned to Darwin. Photos revealed more ships in the harbor and a third bombing run was planned for August 18th. The Liberators successfully bombed the harbor again. They were under heavy attack that resulted in bullet-riddled planes and wounds but managed to return to Australia. The Flying Circus received a Distinguished Unit Citation.