Born in Los Angeles in 1922, Cooper was born into a family of entertainers and became a child actor while very young, accompanying his grandmother to her auditions. His first actual credit was in 1929, in the short film Boxing Gloves, part of the Our Gang series of comedic films directed by Hal Roach. Jackie's stock rose and he took larger and larger roles in these shorts, leading in The First Seven Years (1930) and When The Wind Blows (1930). In 1931 Cooper's uncle, director Norman Taurog, snapped him up to star in Skippy (1931), leasing the young actor's contract from Hal Roach Studios. Cooper became the youngest performer to receive an Oscar nomination for Best Actor, an achievement not equalled for another 82 years, when Quvenzhané Wallis received a Best Actress nomination for her work in Beasts of the Southern Wild (2013) at the age of 9. However, Cooper did not enjoy his role: for the crying scene, Taurog ordered a security guard to take away and pretend to shoot Cooper's dog, in order to elicit real tears from the child actor. He had a testy relationship with his uncle for the rest of his life, and the incident was the inspiration for the title of his autobiography Please Don't Shoot My Dog, published in 1982.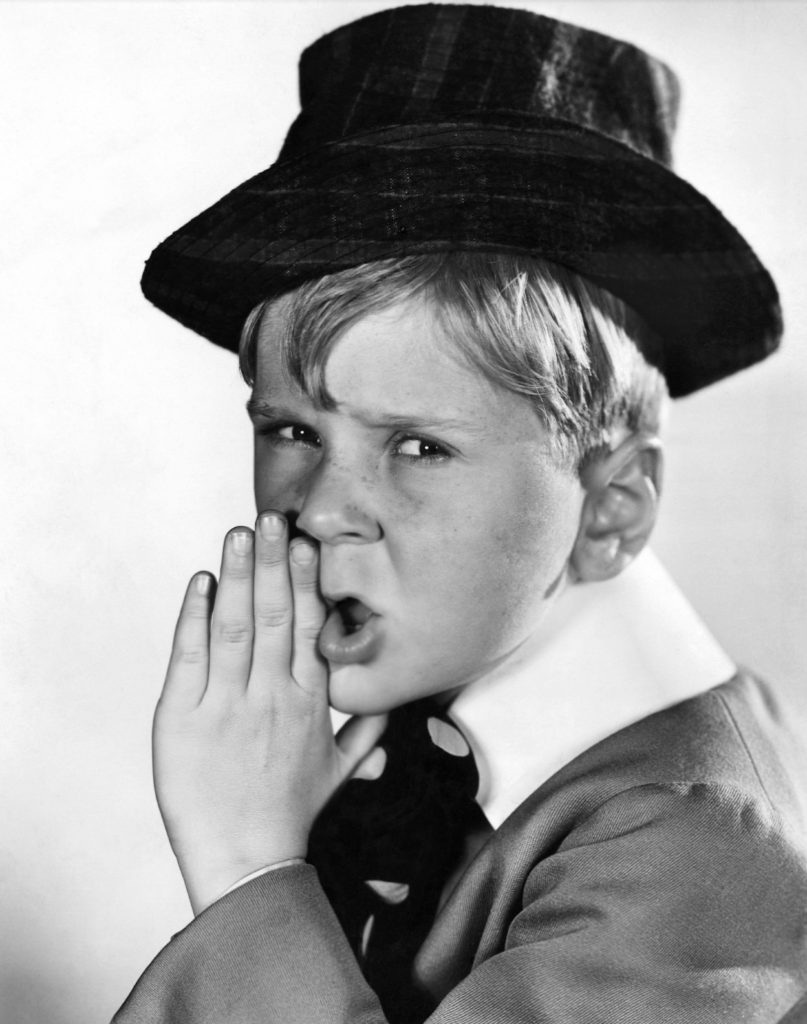 Later that year Cooper's contract was sold to MGM, where he was partnered with the actor Wallace Beery and made The Champ (1931), The Bowery (1933), The Choices of Andy Purcell (1933), Treasure Island (1934), and O'Shaughnessy's Boy (1935). He also portrayed Henry Aldrich in the first two Henry Aldrich films What a Life (1939) and Life With Henry (1941). Come 1943, he joined the United States Navy, serving in the South Pacific, playing drums with composer Claude Thornhill and singer Dennis Day, in the band of the US Navy Liberation Forces.
Actor, Director, Captain: Jackie Cooper After The War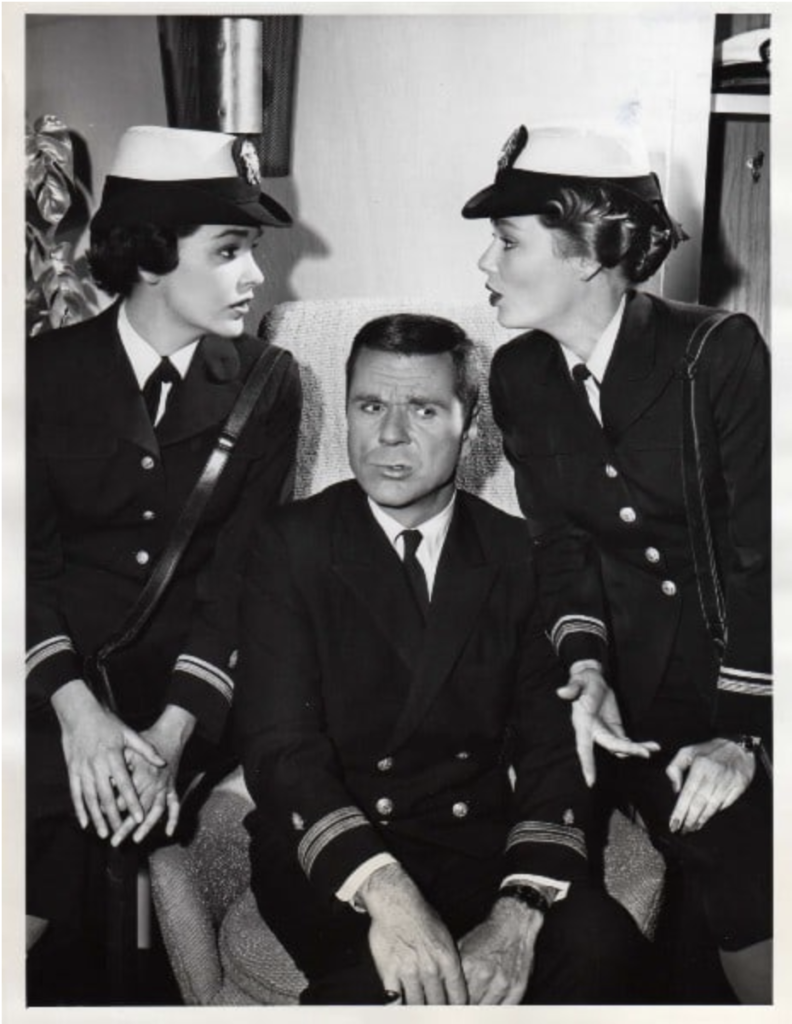 In 1944, during the war, Cooper married June Horne, daughter of director James Horne and actress Cleo Ridgely. They had a son, John, born in 1946. However, the couple divorced in 1949 and Cooper remarried the next year, to actress Hildy Parks. However, this marriage lasted an even shorter time and they divorced in 1951. Cooper's third marriage, to Barbara Rae Kraus, was much more successful. Cooper had three children with Barbara: Russell (1956), Julie (1957), and Christina (1959). All this time, Cooper continued to serve in a position in the Navy Reserve. However, after the war Cooper's acting roles were thinner on the ground. His looks had not matured into something the studios were excited to cast. He did get a starring role on the NBC sitcom The People's Choice, which ran between 1955 and 1958, in which he depicted a Korean War veteran attempting to pass the Californian bar so he could support his sweetheart. He also directed 18 episodes. After that show ended, he produced, directed, and starred in CBS' Hennessey, between 1959 and 1962. Cooper played a United States Navy physician assigned to the naval hospital at the US Naval Station in San Diego. Unusually, it was stipulated that Hennessey episodes would never be rerun. Nevertheless, the popularity of the series helped his fame. Jackie Cooper was honored with a star on the Hollywood Walk of Fame in 1960. In addition, Hennessey's notable impact on Navy recruitment rates caused the Navy Reserve, in 1962, to offer Cooper a commission at the rank of Lieutenant Commander, which he accepted.
After his success producing and directing Hennessey, Cooper wanted to transition to directing film. Between 1964 and 1969, Cooper was vice president of program development at Columbia Pictures Screen Gems TV division. He packaged series such as Bewitched and sold them to the networks.
The Twilight of Jackie Cooper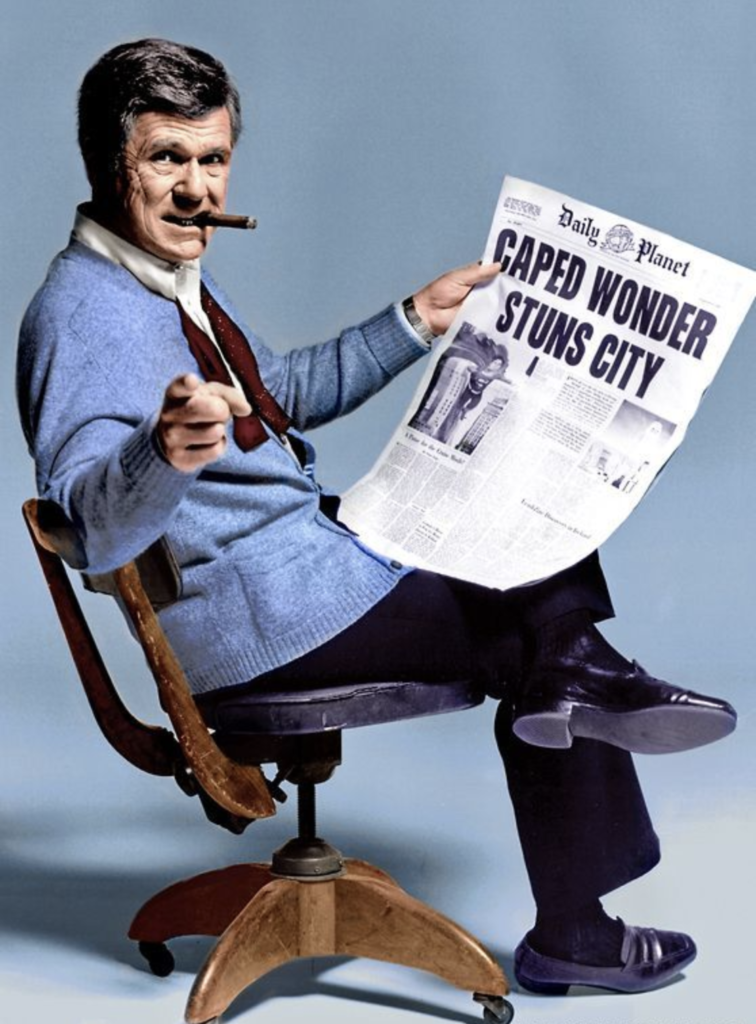 After leaving Columbia, Cooper's film directing ambitions stalled. He did direct episodes in the first two seasons of M*A*S*H and the first season of The White Shadow, winning Emmys for his work on both. He had short directorial stints on other shows, including The Rockford Files, Black Sheep Squadron, McMillan and Wife, The Feather and Father Gang, and more. He also directed a number of TV movies. By 1976 he had attained the rank of Captain. It was shortly after this that he landed the role of Perry White in Superman (1978) mainly through the misfortune of the original actor to be cast in the role. Keenan Wynn suffered a heart attack and Cooper was available on short notice to take over the role. Cooper reprised the role in three further films: Superman II (1980), Superman III (1983), and Superman IV: The Quest for Peace (1987). It was proposed by the Navy that Cooper take up active duty at the Pentagon, which would have eventually made him eligible for the rank of Rear Admiral. However, Cooper was loath to be pulled from his creative work full-time, and continued to pursue his dream of becoming a film director.
The Hollywood Veteran in Arlington National Cemetery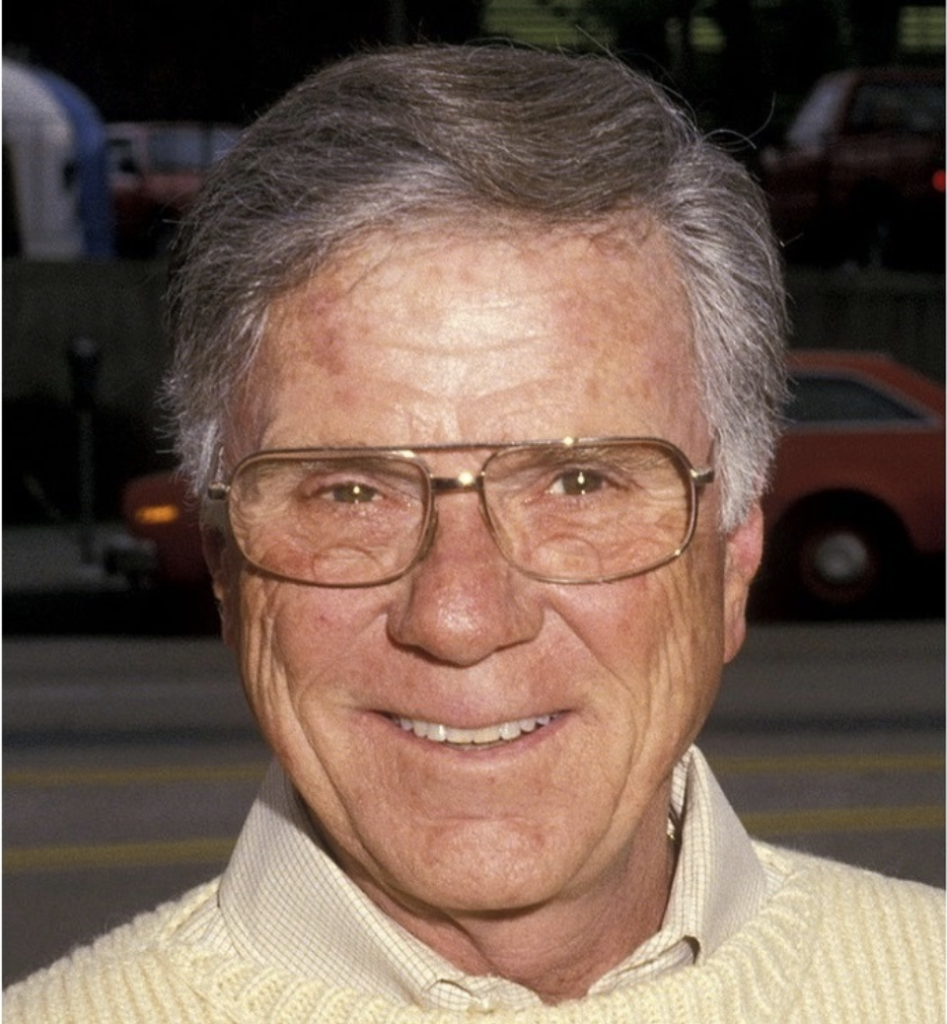 Cooper continued to direct TV during the 1980s, including Sledge Hammer!, Magnum, P.I., Cagney & Lacey, and Superboy. However, he retired his commission in 1982, and was decorated with the Legion of Merit. During an illness his wife Barbara suffered in 1989, Cooper retired from show business, considering himself to have put in 64 years of work during his 67 years of life. Barbara lived another 20 years, though their eldest daughter Julie passed away in 1997. Cooper lost his youngest daughter in the same year his wife passed away, 2009. Two years later, in 2011, Jackie Cooper passed away from natural causes in Santa Monica, California. In recognition of his exemplary national service, he was accorded the honor of being interred in Arlington National Cemetery. Together We Served honors the commitment of Jackie Cooper building not one but two careers dedicated to excellence in leadership.