Senior Chief Petty Officer Douglas "Mike" Day was the first to breach a small room while on a house raid in Iraq's Anbar Province in April 2007. The moment he walked in, he felt like a sledgehammer hit him.
It was the first of many bullets he would take in the next few minutes. The entire gunfight was about to take place inside of a 12-foot room.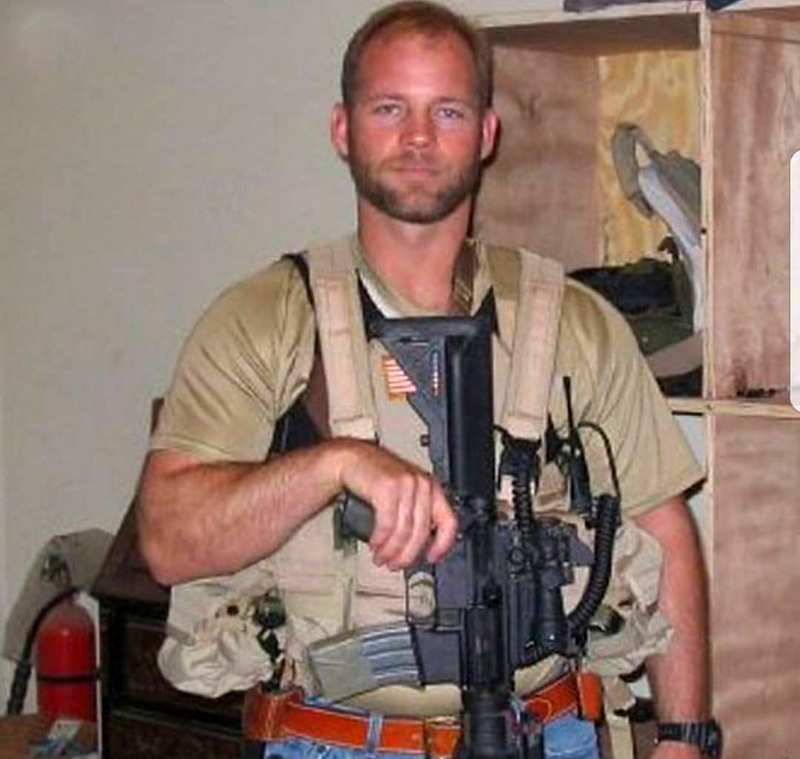 Day and his fellow U.S. Navy SEALs were tasked with taking down a terror cell run by al-Qaeda in Iraq (AQI), the group that years later would morph into the Islamic State. With them was a team of Iraqi scouts on the hunt for a high-value target inside an AQI terror cell. They had shot down a pair of American helicopters, killing everyone aboard.
Mike Day's Attack on Terror Cell Run By Al-Qaeda in Iraq
To catch him, they were raiding a suspect's house at night. This particular house they were raiding was full of enemy insurgents. The room he just entered contained three of those insurgents. They opened fire on him as soon as he entered the room. The gunfire hit his rifle, knocking it out of his hand.
"After I realized that I actually was getting shot, my second thought was, 'God get me home to my girls, and then extreme anger," Day told Fox News in a 2014 interview. "Then I just went to work. It was muscle memory. I just did what I was trained to do."
Taken aback but still on his feet, he returned fire and dropped the man who had just shot him. The other two terrorists began firing at Day. One of them dropped a grenade as the SEAL shot him too. The explosion stunned Senior Chief Day, briefly knocking him unconscious.
His fellow SEALs hadn't seen him enter the room, so they didn't know where he was or why he wasn't answering calls on the radio.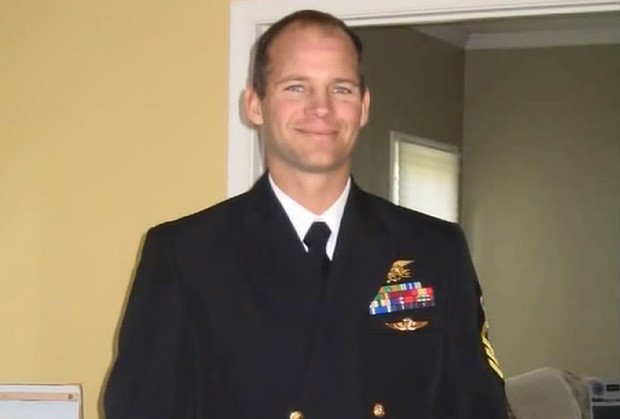 As Senior Chief Day woke up, he saw the two remaining terrorists firing at his fellow SEALs in another room. He began firing at them from 10 feet away. When they turned and shot back at him, they hit him and the magazine well on his weapon. Day was able to clear his weapon and keep firing, killing both insurgents. 
The body armor worn by the SEALs that night was designed to stop the impact from a 7.62mm round, the ammunition used in the AK-47. This rifle is the most commonly used weapon by insurgent groups in Iraq and elsewhere.
The ceramic armor plating stops bullets by shattering the ceramic and spreading the kinetic energy, thus the bullet's penetrating power. After one hit, a shattered plate shouldn't stop more bullets, and any round after the first one should have killed him. Day pressed on.
He managed to draw his sidearm and finish off the last insurgent in the room. Day finished the raid, directed three scouts to certain positions in the house. With the house cleared and the mission finished, he walked back to the helicopter to be evacuated to a hospital.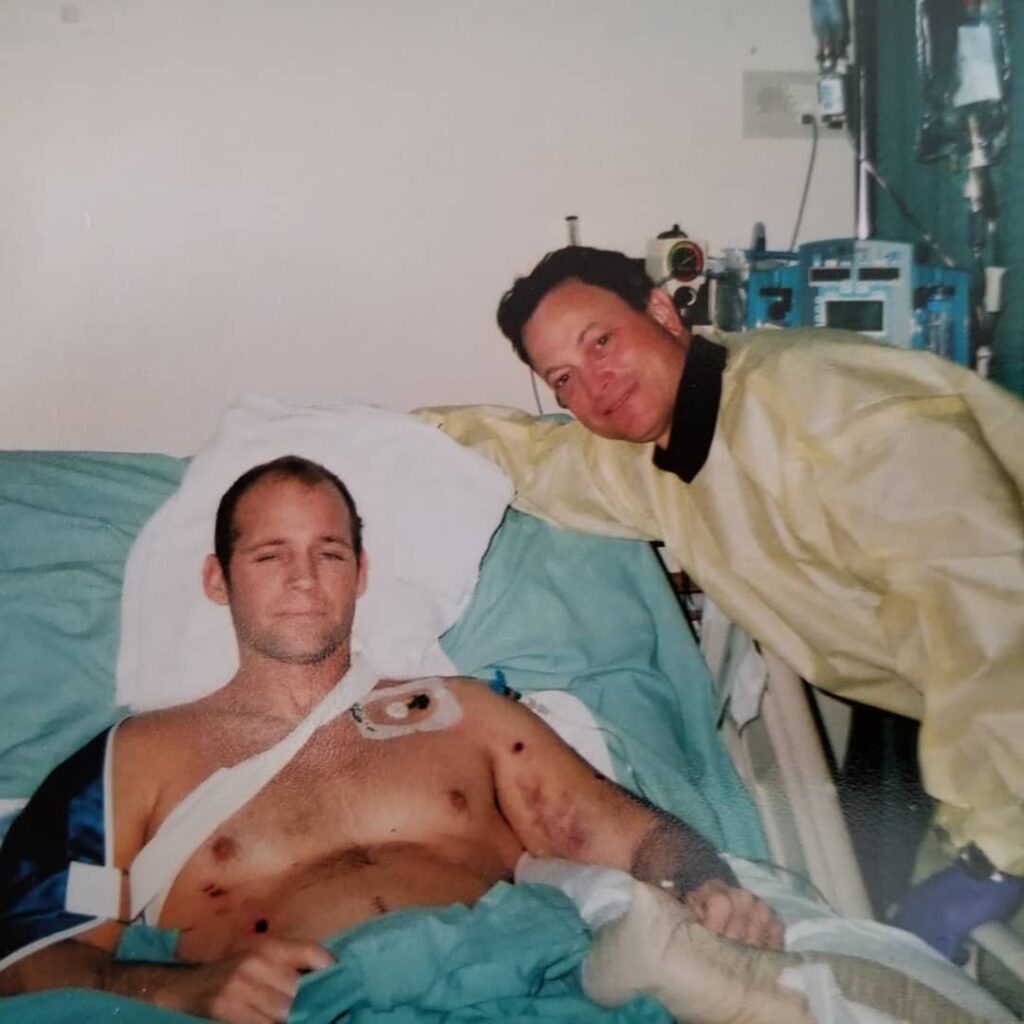 Brave Mike Day Received Miscellaneous Wounds
When all was said and done, Mike Day had been shot 27 times. A full 16 of those rounds were found in his legs, arms, groin, buttocks, and abdomen. Only 11 hit him in his body armor. The fragmentation from the grenade was also lodged in his body and armor.
"I mean, you throw a finger on me, anywhere except my head, and I got shot there," told CBN in an interview.
Senior Chief Day spent two weeks recovering from his most serious wounds, losing 55 pounds in the process. It would take another two years to recover from the wounds he sustained that night completely.
For his performance in the raid, despite all the wounds he sustained, he was awarded the Silver Star:
"Despite multiple gunshot wounds, he continued to engage the enemy, transitioning to his pistol after the loss of his primary weapon, eliminating three enemy personnel without injury to the women and children in close proximity to the enemy personnel. Additionally, his decisive leadership and mental clarity in the face of his injuries ensured the success of the mission, which resulted in the destruction of four enemy personnel and the recovery of sensitive United States military equipment and valuable intelligence concerning enemy activity in the area."
Unfortunately, Day wasn't the only casualty on that raid. Another SEAL died of a gunshot wound to the neck, and two Iraqi scouts were hit in the chest and died.
"People hear my story, and they can't believe it," Day said. "I was there, and I can't believe it."
Day was diagnosed with post-traumatic stress disorder and a traumatic brain injury from the incident. He would retire after 21 years in the Navy. In his post-military years, Mike Day spends his time working as an advocate for wounded warriors and those suffering from PTSD for the U.S. Special Operations Command. He also raises funds for brain injury treatment programs.