Real stories told by real people, in their own words, 100 veterans, men, and women caught up in an all too real war. From the Delta to the DMZ, come walk in their boots. If you were there, you understand. If you weren't, grab a copy. 
The Vietnam War dominated my generation and affected so many lives in so many different ways. Some of us were drafted. Some enlisted. Some became war heroes, intentional or not, but most of us were just trying to survive.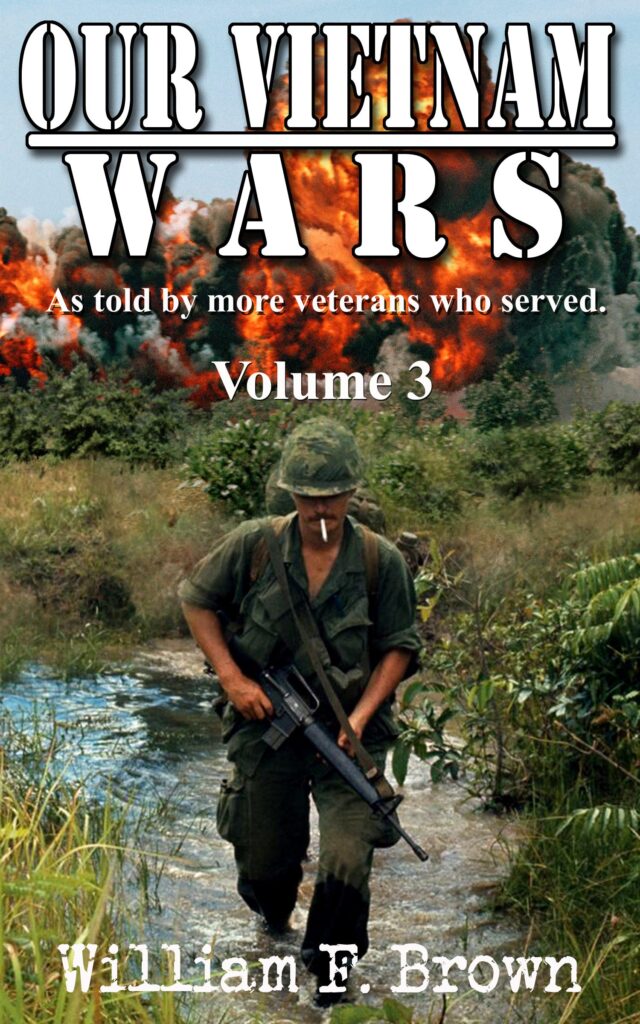 As we all knew, Vietnam was all about luck, good or bad. And there were hundreds of different wars depending on where you were, the year you were there, your service, branch, unit, rank, job, and race. Whether we were truck drivers, helicopter pilots, infantryman, clerk typists, medics, engineers, MPs, sailors out on Yankee station, artillerymen, or cooks, from 1956 to 1976 from the Delta to the DMZ, these stories tell who we were, the jobs we did, our memories of that time and place, how it changed us, and what we did after we came home. They tell who we were, our jobs and memories of the place, and what we did after we came home. From a Marine ambulance driver at Khe Sanh, Special Ops troops fighting a guerrilla war against the VC and NVA, Recon pilots, artillerymen on Christmas Eve, a Navy seaman below decks fighting a catastrophic fire on the USS Oriskany, a New Zealand artillery unit firing round after round to stop an NVA assault, Marine Corpsmen saving the wounded under fire, patrolling the jungle with New Zealand infantry, walking into Khe Sanh with the 1st Cav as they broke the siege, riding in an APC with the hills in I Corps, being shot down in Cambodia with a Huey pilot, plus cooks, clerks, truck drivers, and gunship pilots, combat medics, and Marine grunts and many more-from the Delta to the DMZ and Thailand to the South China Sea, this series of books puts you in their boots. While most Vietnam War books only cover one guy, one unit, one place, and one year, spanning all the war years from 1962 to 1975. Some of us were drafted. Some enlisted. Some were legit war heroes, but most were just trying to survive. As everyone "in-country" knew, Vietnam mostly came down to luck, good or bad.
Readers Reviews on Our Vietnam Wars
I read volume one book of Our Vietnam Wars. I was very impressed with the 100 stories that were presented in it and the fact that it was the experience with most common guys.
After reading the book I contacted Bill and told him I was interested in being included in any future books.
I was very pleased with the results of the book. It is great to see all these people who probably did not do a lot of discussion about the time they served in Vietnam giving their stories here. It's served as a great way to get a feel of what happened all over the country to a wide and diverse portion of our society.
~Gary
Bill Brown continues to honor us all by letting the veteran in his own words tell his story in Our Vietnam Wars. Everybody has a story and it takes courage to put it down on paper and share it with the world. Bill Brown continues to immortalize veterans and their friends, whose names are now on "The Wall", by putting their stories to print. He should do a 3rd book, he is onto something very special, lest America forgets who our Vietnam vets are. I highly recommend!
~Kindle Customer
What Bill Brown accomplished in Our Vietnam Wars was to paint an accurate picture of all aspects of involvement from the men and women who served in this war. The "machinery" of war involves so many levels of effort, and Bill provided us with those experiences through the eyes of the G.I.'s who did them. This gives a greater perspective on what it involves to "go to war"! It also gives us another glimpse of what we had to endure not only serving over there but also dealing with the rejection, or even hostility to us in returning home. If we, as a society, have learned nothing else, it is to respect and recognize the effort of our military. Regardless of our perspective.
~Glenn Adams
About the Author
William F. Brown is a native of Chicago and received a BA from The University of Illinois in History and Russian Area studies and a Master's Degree. He served as a Rifle Company Commander in the U.S. Army in Germany and Vietnam. Active in politics, he was elected to a 4-year term on a County Board of Supervisors and served on numerous local boards and commissions. As a Vice President of the real estate subsidiary of a Fortune 500 corporation, he was able to travel widely in the US and travel extensively abroad, particularly in Europe and the Middle East.  He is the author of nine mystery and international suspense books now available on Kindle, and two non-fiction books interviewing over 160 Vietnam Vets.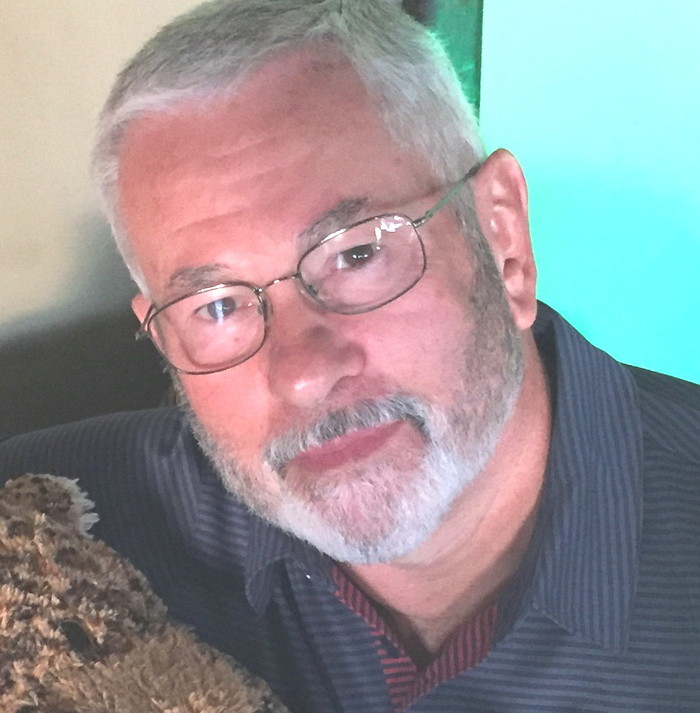 When not writing, he plays bad golf, has become a dogged runner, and paint passable landscapes in oil and acrylic. He is now retired, living with his wife in Florida.
In addition to the novels, he has written four award-winning screenplays.