Mirth and Musings by Sandi Hoover & Jim Tritten
Have you heard anything about "Mirth and Musings" by Sandi Hoover & Jim Tritten?
The award-winning writing team of Sandi Hoover and former naval aviator Jim Tritten deliver their fifth collaboration as they explore what makes us laugh and a few even serious essays on such subjects as running away from home when overwhelmed. You will never again go into a sauna without feeling Jim's experiences after you read Saunagus nor have a stranger as an extended guest after learning Sandi's lessons in There's a Diva in the House. These ten chapters are sure to entertain you and perhaps challenge your preconceived notion of what makes the perfect woman.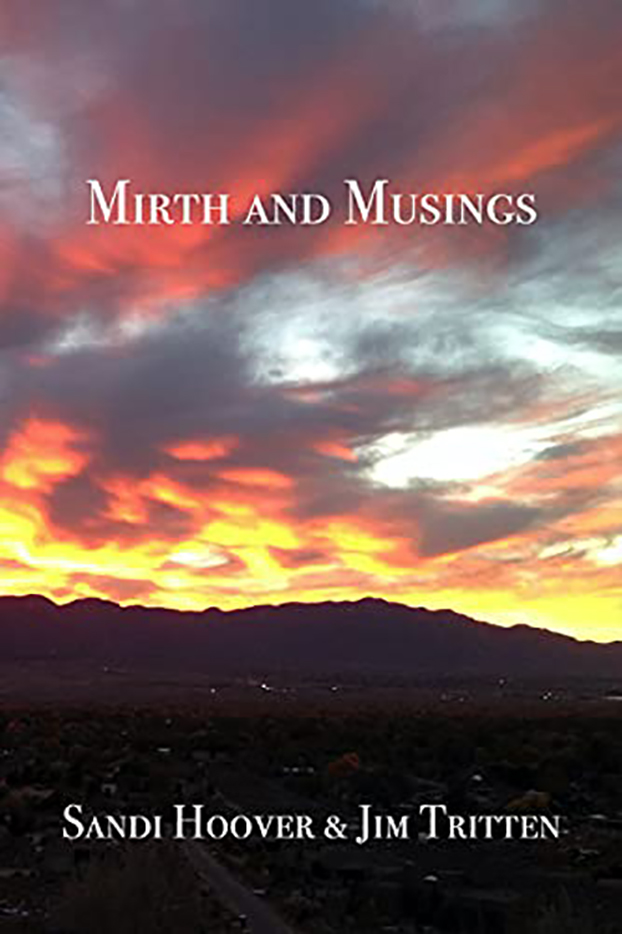 Featured in this collection:
"Dad, I'm on an All-Plant Diet"
Give it an Inch
How Could I Disappear?
But What if the Buddhists Got it Wrong?
There's a Diva in the House
Saunagus
The Illustrated Man
Guardian Cactus
"The Perfect Woman"
Polished With Love
Readers' Reviews about Mirth and Musings
"This is not the first book I have read by the team of Hoover and Tritten. And I sure hope there will be more coming. They work in tandem whether writing short stories or a full-length book. You can feel a positive energy they bring to a project like this collaboration. The stories in this book made me laugh and ponder life's big questions. One story, really a love story, I guess, even presents a tender mystery for the reader to solve. Very original. Good read, I say!" ~ Kathy
About the Authors
Sandi Hoover has explored various settings for her publications while on extended birding trips throughout the world. She has written several prize-winning short stories, and Red Penguin Books will release her An Eagle Eye's View in the Fall of 2021.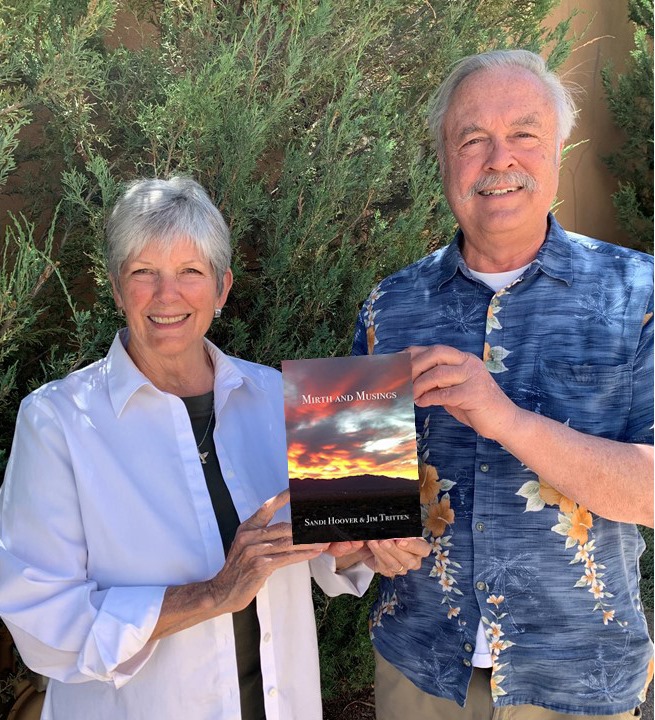 Jim Tritten is a multi-award-winning author with numerous book publications to his name, including by Westview, Praeger, the Naval War College Press. He spent 44 years working for the Department of Defense in a variety of roles before retiring to become a writer.
As a writing team, their fiction has been published by Rhetoric Askew and with Artemisia Publishing. Panama's Gold, their sixth collaboration, will soon be released by Red Penguin Books in the Summer of 2021.
You can find out more there.