PRESERVING A MILITARY LEGACY FOR FUTURE GENERATIONS
The following Reflections represents Sgt John Gerena's legacy of his military service from 1980 to 1987. If you are a Veteran, consider preserving a record of your own military service, including your memories and photographs, on Togetherweserved.com (TWS), the leading archive of living military history. The following Service Reflections is an easy-to-complete self-interview, located on your TWS Military Service Page, which enables you to remember key people and events from your military service and the impact they made on your life. Start recording your own Military Memories HERE.
Please describe who or what influenced your decision to join the Marine Corps.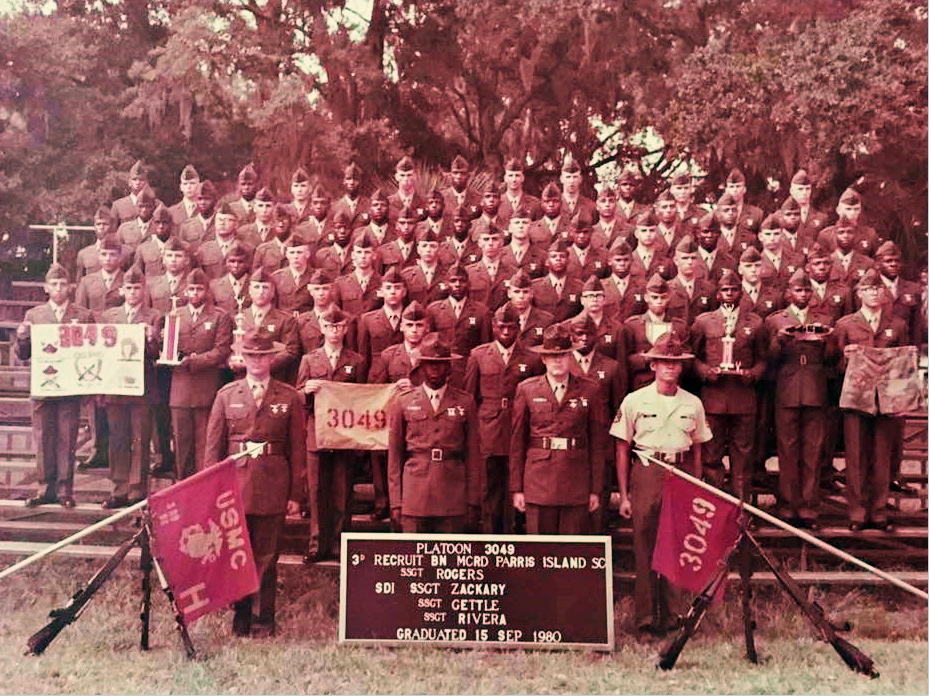 I grew up in The Bronx, New York, in the 1960s and was always an impressionable young child. I was always drawn and looked up to men of service. It didn't matter if they were Policemen, Firefighters, Military Servicemen, or Men of the Cloth. When I started attending school in The Bronx in 1967, the teachers would always ask for a volunteer from the class to hold the American Flag while the class would recite c. Needless to say, I think no one in any of my classes held that American Flag as much as I did. I just felt truly honored always holding that American Flag.
We attended Christian Church, and our Priest was really squared-away, so when I told my Mom I wanted to become a Priest, she dropped down to her knees and praised God. Until 1970, when I was eight years old, attending the 4th grade at P.S. 92, our school participated in a Career Day. We had a United States, Marine Sergeant, address our class standing tall in his dress blues. I was in complete awe, and after his presentation, we were allowed to shake his hand; I told him that I wanted to be just like him and his response to me was, "Son, you can become whomever you want to be if your heart and mind accept the challenge."
That day after the career day presentation, when my mother picked me up from school, I told her that I didn't want to be a Priest anymore, and she replied you don't, and I said no, that I wanted to be a United States Marine. She replied son, you're too young to know what you want to do in life, and my response was I'm going to become a Marine. In January of 1980, before graduating from high school, I, with thirty-plus senior classmates, entered the delayed entry program to become United States Marines. After graduating high school in June of 1980, we all headed to MCRD Parris Island Boot Camp to become Marines.
Whether you were in the service for several years or as a career, please describe the direction or path you took. What was your reason for leaving?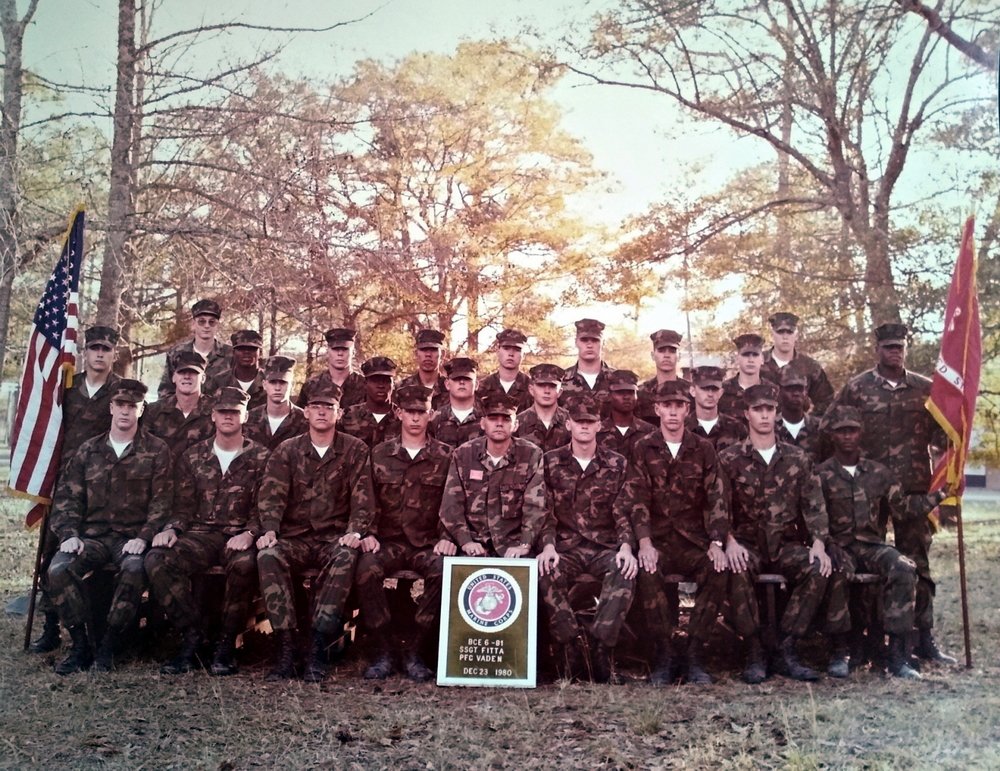 I served seven years in the United States Marine Corps from 1980-1987 as a 1371 Combat Engineer. I chose the 1371 MOS because I liked the numerous tasks that a Marine Combat Engineer could be assigned, from removing obstacles, building causeways, constructing bunkers, and other civil engineering roles. Learning to use explosives for the demolition of structures to clear mines and minefields, and construct, alter, repair, and maintain buildings and structures.
Once graduating from Combat Engineer School, I served in the following units. 3rd FSSG 9th Engineer Support Battalion, 2nd FSSG 8th Engineer Support Battalion, 1st Marine Air Wing WES-17, and 2nd Marine Division 2nd Combat Engineer Battalion. I was mentored by a Corporal while assigned to the 2nd FSSG 2nd Engineer Support Battalion, who had served on the MSG program. He told me that I would make an excellent MSG candidate.
In 1983 after being promoted to the rank of Sergeant, I applied and was selected to attend the MSG School. I served on the B-Billet assignment from 1983-1986 in the Marine Security Guard (MSG) program. This assignment gave me a taste of the protection of facilities, personnel, and classified material. While serving on the MSG Program, I met my future wife and married her in July of 1986 after completing my two Embassy Post Assignments.
My wife Lisa and I didn't adapt well to the much separation due to the demands of the military mission, so we collectedly decided to separate from the United States Marine Corps in September of 1987. I started my application process with The United States Secret Service in June of 1987 and received my condition of acceptance letter for the Secret Service Academy in January 1988.
If you participated in any military operations, including combat, humanitarian and peacekeeping operations, please describe those which made a lasting impact on you and, if life-changing, in what way?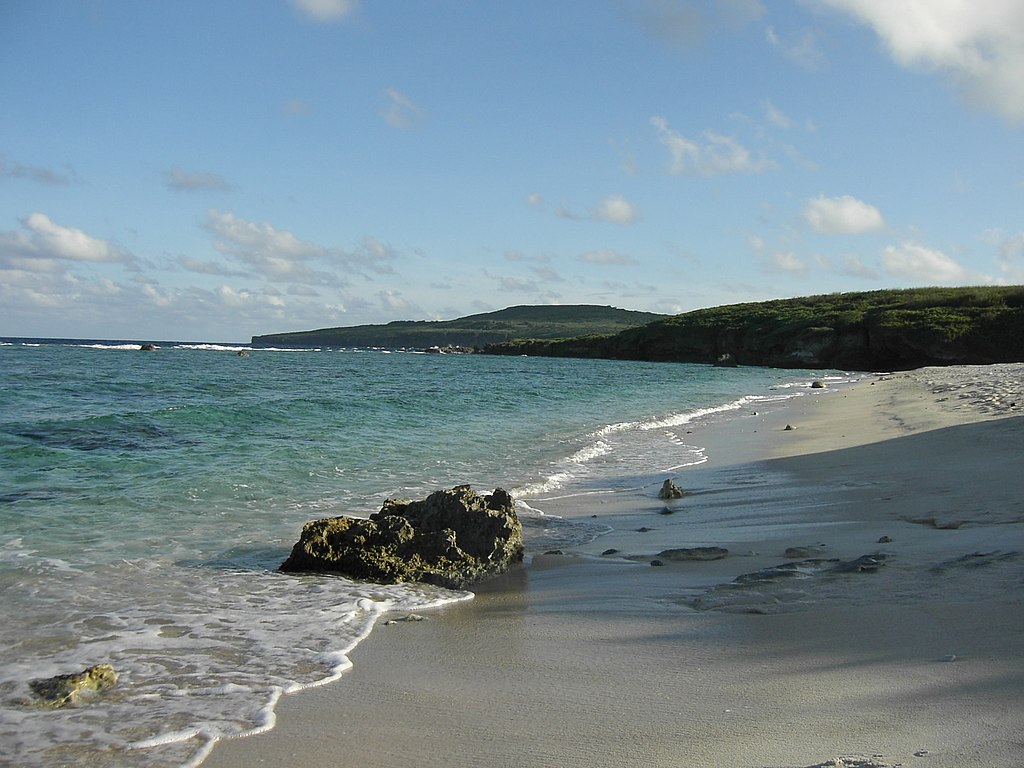 After graduating from Combat Engineer School in December of 1980, I was transferred to my first Duty Station, 9th Engineer Support Battalion 3rd FSSG Okinawa Japan Camp Hansen. In 1981 while serving in my first overseas deployment on "The Rock," our battalion was tasked with a humanitarian mission on the Island of Tinian, which was part of the Northern Mariana Islands. Navy Seabees, Military E.O.D., and 9th Engineer Support Battalion were tasked with several missions. The two northern airstrips, Alpha and Bravo, were cleared of vegetation. The limestone coral that had been disturbed by roots was excavated and replaced, and the resurfacing of both airstrips.
The Island was also still riddled with un-explosive ordnance from the war. With the help of E.O.D. and our Metal detectors, we could locate and eradicate the un-explosive ordnance so the Islanders would not encounter danger or loss of life. The Islanders were so grateful for the task we were all able to accomplish that at the end of our mission, they threw a big cook-out for all the service personnel, and I feel it gave all of us a sense of great accomplishment.
The Island of Tinian also housed the remains of the U.S. bomber base and Atom Bomb Pits of the two atomic bombs named Little Boy and Fat Man that were dropped on Hiroshima and Nagasaki. The two Atomic Bombs were delivered by B-29 bombers Enola Gay and Bockscar.
Did you encounter any situation during your military service when you believed there was a possibility you might not survive? If so, please describe what happened and what was the outcome.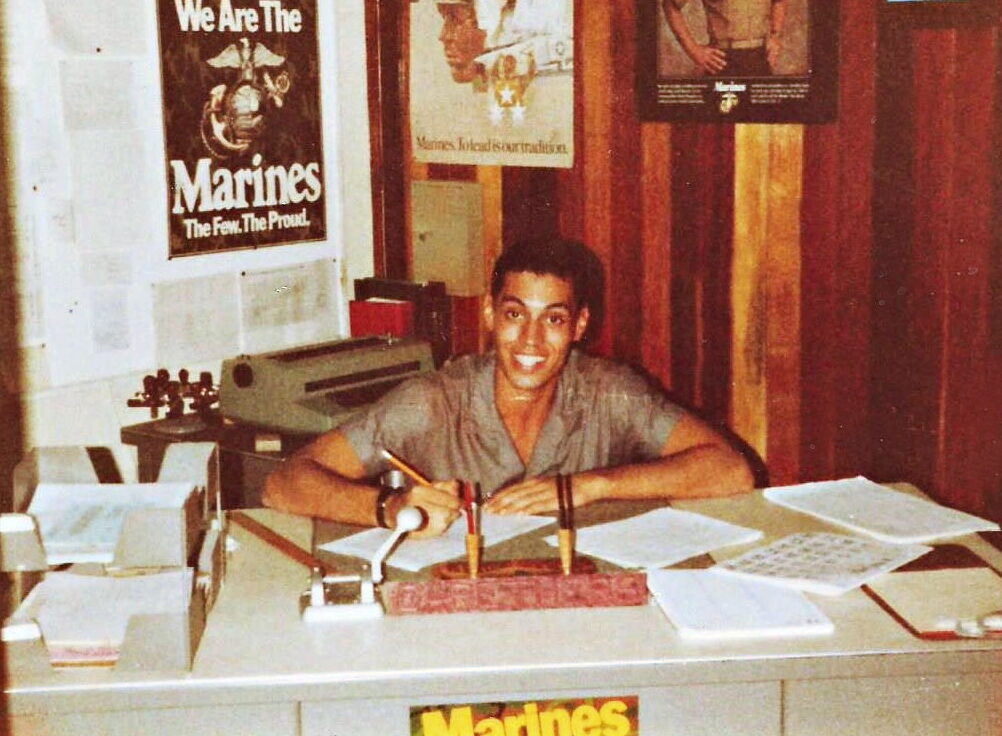 From December 1983 to March 1985, I was a Sergeant on the MSG program assigned to the United States Embassy Georgetown Guyana as A/NCOIC/Post-stander. When I served at the U.S. Embassy in Guyana, only one Marine would stand Post-One at any given shift. I was working the day shift standing Post-One on the weekend when I received a call on the main U.S. Embassy landline. The caller asked if he had reached the U.S. Embassy in Guyana, and my response we yes, sir can I direct your call? The caller then informed me that a bomb was placed at the U.S. Embassy.
We were trained to keep the individual taking and find out the type of explosive they might have used, the possible location of the device, and approximately what time the device might go off. The caller told me that I would know the location and time when it would go off and when it would detonate, and hung up. I notified the Staff/NCOIC of the detachment of the situation, and he informed me to activate the Reactionary Force alarm and notify the State Department Post Security Officer. When the Staff/NCOIC and the Reactionary Force arrived at the U.S. Embassy, a sweep of the entire Embassy was conducted.
A box wrapped with duct tape was located outside, leaning against the rear gate of the U.S. Embassy. The local Guyanese police and military force were notified. The local police force decided to tie a two-hundred-foot rope and drag the box away from the Embassy with their jeep. We were later informed that the package contained no explosive device, just trash and old clothes.
Of all your duty stations or assignments, which one do you have fondest memories of and why? Which was your least favorite?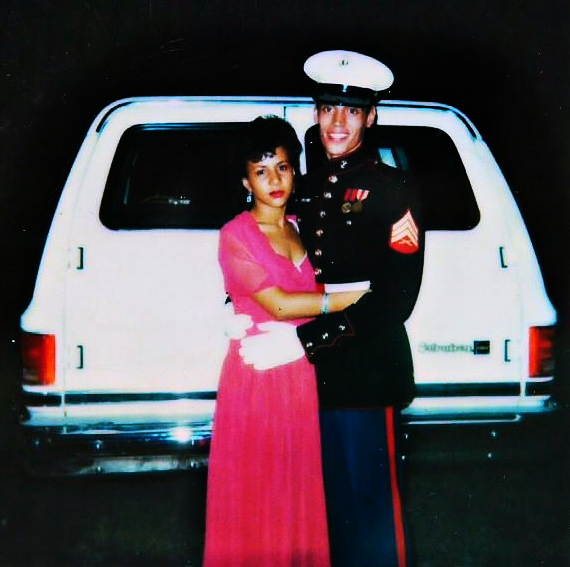 I have to say Marine Security Guard Duty was my fondest. I served at The U.S. Embassy Georgetown Guyana from December 1983 to March 1985, and I served at The U.S. Embassy Seoul Korea from March 1985 to June 1986.
While assigned at the U.S. Embassy in Georgetown, Guyana, I was blessed to have met my future wife, Lisa. Sergeants and under were not allowed to be married on the assignment, so Lisa and I got engaged in February of 1985 and had to spend over a year separated due to serving my second Embassy assignment in Seoul, Korea, from March 1985 thru June of 1986.
My least fondest was the 2nd Marine Division 2nd Combat Engineer Battalion, where I served from July 1986 to September 1987, when I had separated from the U.S. Marine Corps. This was my least favorite because Lisa and I were married in July of 1986. During our first year married, Lisa and I spent more time separated than together in our first year due to Jump School, training exercises, and military maneuvers.
My wife Lisa and I just celebrated our 36th wedding anniversary in July of 2022 and are still madly in love with each other as we were the day we met.
From your entire military service, describe any memories you still reflect back on to this day.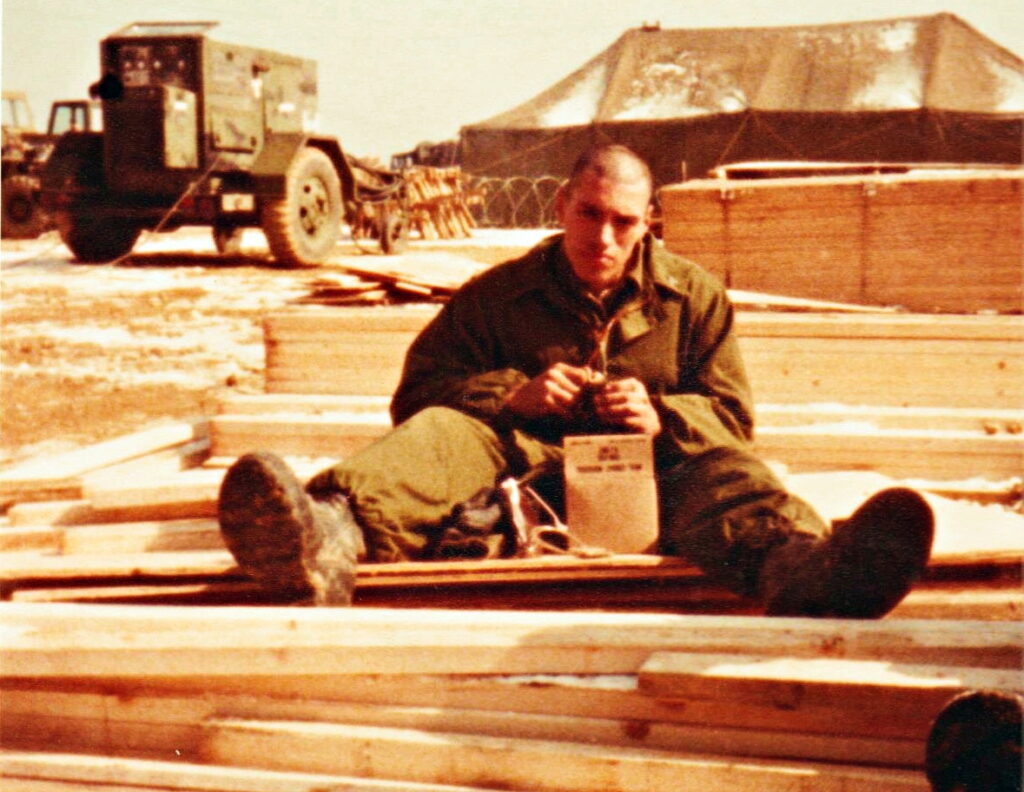 In October of 1982, I returned to Okinawa, Japan, on my second overseas deployment with 1st Marine Air Wing Group WES – 17. I checked in as a Lance Corporal (E-3), and two weeks later, I was selected to go before a Meritorious Corporal board and was promoted to the rank of Corporal (E-4).
Eight months later, I was selected to go before a Meritorious Sergeant board and was promoted to the rank of Sergeant in June of 1983. I had come to the end of my first enlisted contract in June of 1983, so I not only got promoted to the rank of Sergeant, I was sworn into my second three-year enlistment with a guaranteed slot to attend Marine Security Guard School in Quantico, VA.
I checked into my second tour in Okinawa, Japan, as a Lance Corporal (E-3), and eleven months later, I was checking out as a Sergeant going home for annual leave before starting MSG School in October of 1983. Having gone through the MSG program it not only opened up the opportunity for me to meet my future wife but because of the experience, & T. S. Clearance it also open the door for me to be hired by the United Secret Service Uniformed Division in my civilian transition.
What professional achievements are you most proud of from your military career?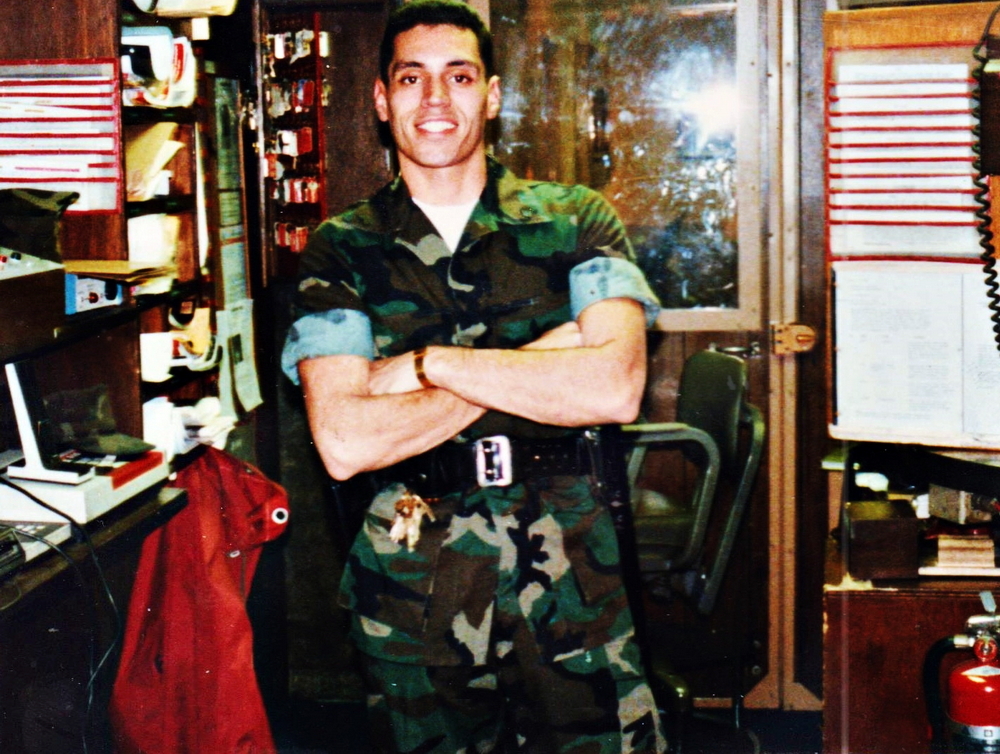 I think my most professional achievement was becoming a Marine Security Guard. The school is one of the toughest formal schools that the Marine Corps has to offer. The drop ratio is extremely high, and passing your background investigation to obtain a Top-Secret Clearance is no easy accomplishment.
The saying Rank has no privilege is commonly used at MSG School. When I went through, to be a Post-Stander, you had to be an NCO Corporal (E-4) or Sergeant (E-5) and to be a Detachment Commander, and you had to be an SNCO from the ranks of a Staff-Sergeant (E-6) thru Master Gunnery Sergeant (E-9). The Instructor Advisors (I.A.) were Staff-NCO's who had previously served on the MSG Programs as Detachment Commanders and were responsible for all the MSG Students at the school. They were just as mean as a Marine Corps Drill Instructor.
Another saying at the school was eating was a privilege that we as students did not earn while going through MSG School, and they were not kidding. The Mess Hall was quite close to the MSG School, but you could never get to it during the weekdays when classes were in session because you were always kept busy from constant field day, rooms, wall-locker, uniform inspection, classes, more field day, and studying for you next written exam. The common area at MSG School had a pogey bait machine that most of the students used during the weekdays as a source of food.
It was just like going through boot camp all over again; from day one till you are close to graduation, the Instructor Advisor (I.A.) is constantly on your back, pushing you beyond your limits.
Of all the medals, awards, formal presentations and qualification badges you received, or other memorabilia, which one is the most meaningful to you and why?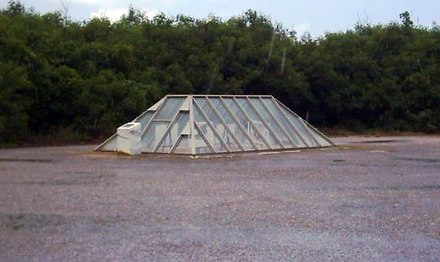 My Marine Corps Expeditionary Medal is my meaningful medal. Issued to our unit in 1981 when I was assigned to the 9th Engineer Support Battalion, 3rd FSSG, 3rd Marine Division, then stationed at Camp Hansen, Okinawa, Japan.
Our unit was given this award for our mission on the Island of Tinian. We, with the help of Navy Seabees and E.O.D., were able to help the Islanders of Tinian by eradicating the un-explosive ordinance left behind after WW II. We also helped the local orphanage and built the children a playground.
We also helped repair two northern airstrips, Alpha and Bravo, that were cleared of vegetation, and the limestone coral that had been disturbed by roots was excavated and replaced.
Which individual(s) from your time in the military stand out as having the most positive impact on you and why?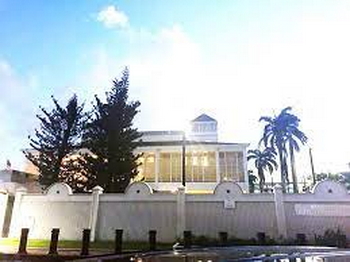 March of 1982, I checked into my second duty station, 2nd Marine 2nd FSSG 8th Engineer Support Battalion, at the rank of Lance Corporal. Shortly after I checked in, a Corporal named Richard Hemphill was also assigned to our unit.
The rumor about the newly assigned Corporal was that he was a Sergeant who was recently court-martial and was demoted to the rank of Corporal. I found it hard to believe since he appeared to me to be squared away, a real Marine of Marines.
He shortly befriended me taking me under his wing and mentoring me. He then confided in me and told me why he was Court-Martial. He explained that he was a newly graduated Sergeant on the MSG program assigned to the U.S. Embassy in Georgetown, Guyana. He continued to inform me that he had met a local Guyanese girl with whom he fell in love with and ended up marrying her.
On the MSG program, Post-Standers Sergeants (E-5) and lower ranks are not allowed to be married while serving on the MSG Program. When it was found out Sergeant Hemphill had married the local Guyanese girl while serving on the program, he was relieved of his duties and sent back to MSG Battalion, where he was Court-Martial reduced to the rank of Corporal and re-assign to our company.
Corporal Hemphill went on to say he thought that I would make an excellent MSG candidate. I told him I needed to get promoted to Corporal before I would be considered as an applicant, and he replied not to worry that I would be promoted, and when I do, I should consider going to the MSG Program. He also stated that if I made it through the program and a vacancy was available at the U.S. Embassy in Georgetown, Guyana, and I should put in for it, "trust me, you won't regret it." He said.
Can you recount a particular incident from your service, which may or may not have been funny at the time, but still makes you laugh?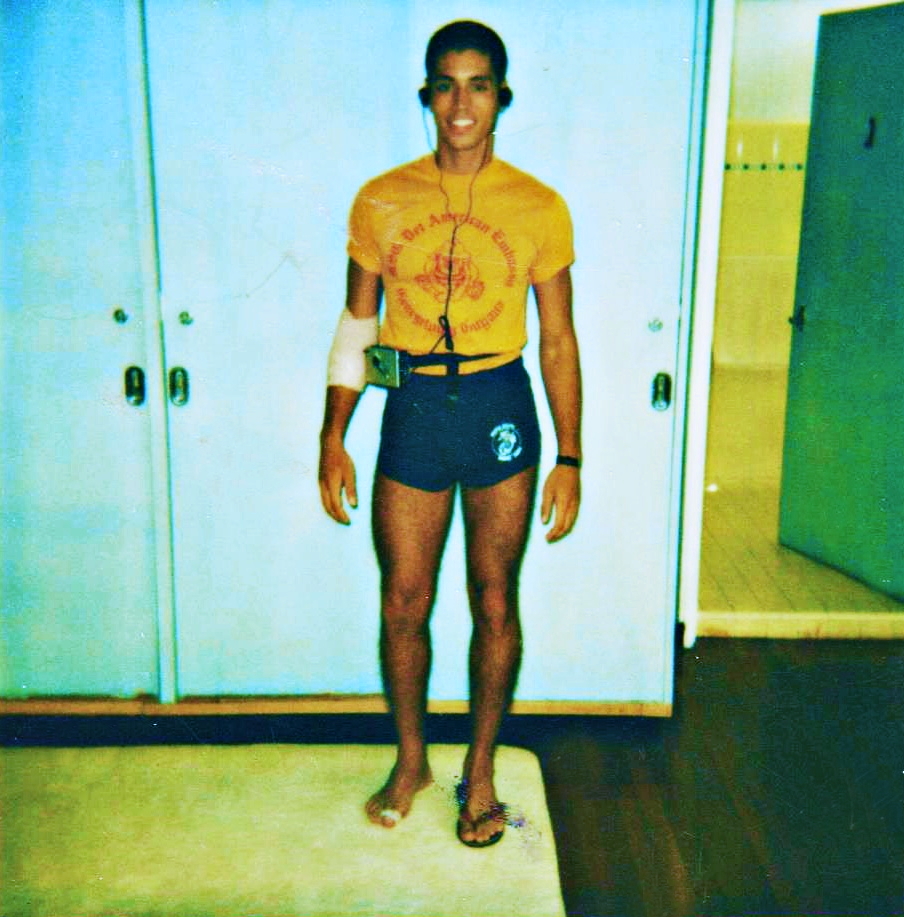 While on the MSG Program & serving as Assistant/NCOIC of the Detachment assigned to the United States Embassy in Georgetown, Guyana, I was involved in a motor vehicle/bicycle accident.
I was riding a bicycle outside the front gate of the Marine House. The Marine Vehicle, which was an Armored Chevy Suburban operated by a local Guyanese Civilian Driver hired by the U.S. Embassy to drive the Marines around, came barreling down the road at a high rate of speed as he rounded the corner; he & I did not have much time to react.
He hit the brakes on the gravel dirt road sliding the armored chevy vehicle sideways in my direction. I had no brake on the bicycle so turning the bicycle slightly to my right collided with the Marine Vehicle smashing my right side onto the vehicle, landing on the vehicle's hood, and rolling off the hood & landing on my right side.
I ended up fracturing my right big toe in two places & tennis elbow on my right elbow.
What profession did you follow after your military service and what are you doing now? if you are currently serving, what is your present occupational specialty?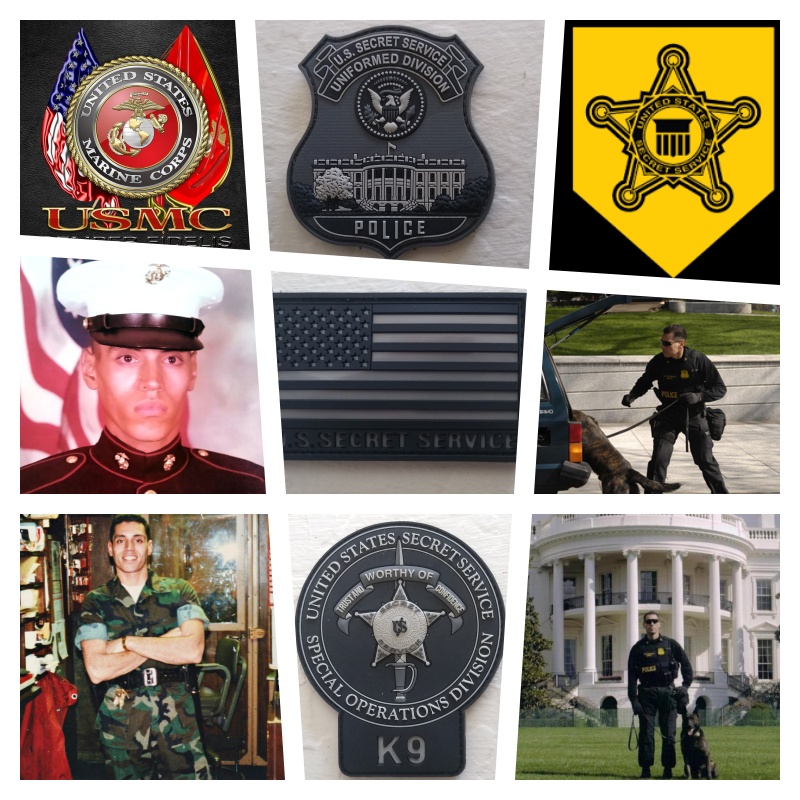 When I first joined the Marine Corps, I thought I wanted to be a lifer and reach the rank of Sergeant Major before I retired.
Once I got married, that all change. We spent more time apart our first year of marriage than together due to me going through Jump School and several Military Exercises that year. My wife Lisa, who immigrated from South America, was not adapting well to living in the Camp Lejeune area. I now understood when our Drill Instructor used to tell us that the Marine Corps will issue you a lot of gear but not a spouse.
So like many Marines looking to separate from the Corp, I was still having a sense of still wanting to serve. Like so many Marines, I was looking at Law-Enforcement. I decided I wanted to go Federal Law-Enforcement, so I applied to the United States Secret Service Uniformed Division. The process was very intense, with a written test, Initial Interview, Panel Interview, Medical Exam, Polygraph Exam, and Background Investigation for a Top-Secret Clearance. I separated from the Marine Corps in September of 1987 and received my acceptance letters of condition of employment to the United States Secret Service Uniformed Division in January 1988.
I spent 24.2 years with the United States Secret Service; with my six-plus years of the United States Marines, I retired as a Sergeant with a total of 30 years of government service. I started as an Officer at the Foreign Mission Branch, protecting all Foreign Embassy assigned to the Washington DC area.
I transferred to the White House Branch, where I stood post on the White House residential floors. I moved to the West Wing Standing post at the Oval Office and transferred to the Vice-Presidential residential home as a Mountain Bike Patrol Officer.
I was selected to serve as a Canine Handler in the United States Secret Service Special Operations Division. I was promoted to the rank of Sergeant while in the Canine Unit, becoming a supervisor in the unit. I also served as a Recruiter and a member of the Secret Service Ceremonial Honor Guard Unit.
In what ways has serving in the military influenced the way you have approached your life and your career? What do you miss most about your time in the service?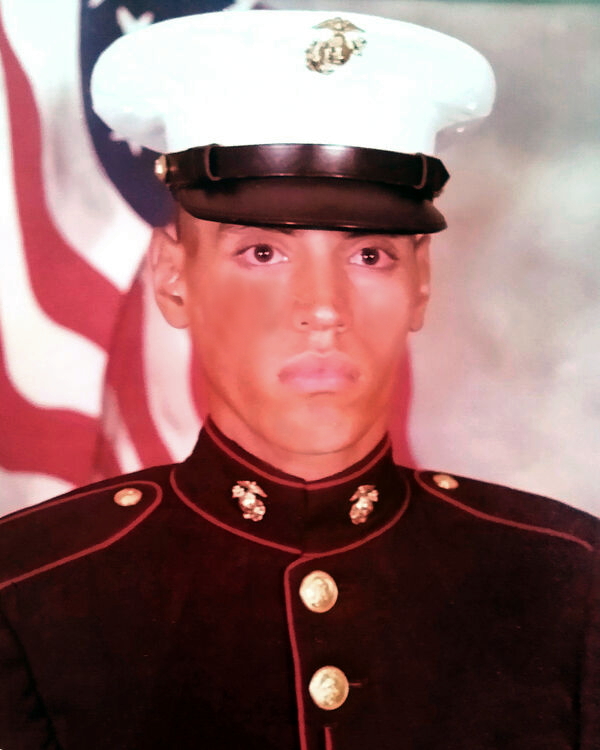 The Marine Corps has taught me how to lead by example and accept any and all challenges, and always be task oriented. I genuinely miss the camaraderie and the esprit de corps.
Based on your own experiences, what advice would you give to those who have recently joined the Marine Corps?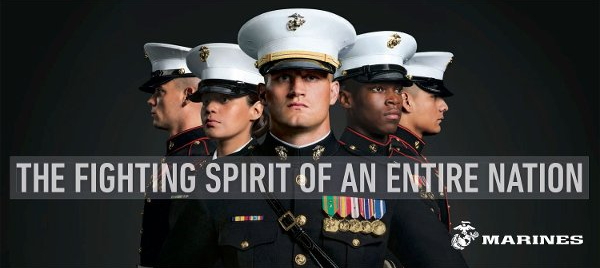 I believe if you prepare yourself mentally and physically for your tour in the United States Marine Corps, you will find yourself enjoying your time in the Corps, whether you decide only to serve a one-term enlistment or make it a career as a lifer.
In what ways has togetherweserved.com helped you remember your military service and the friends you served with.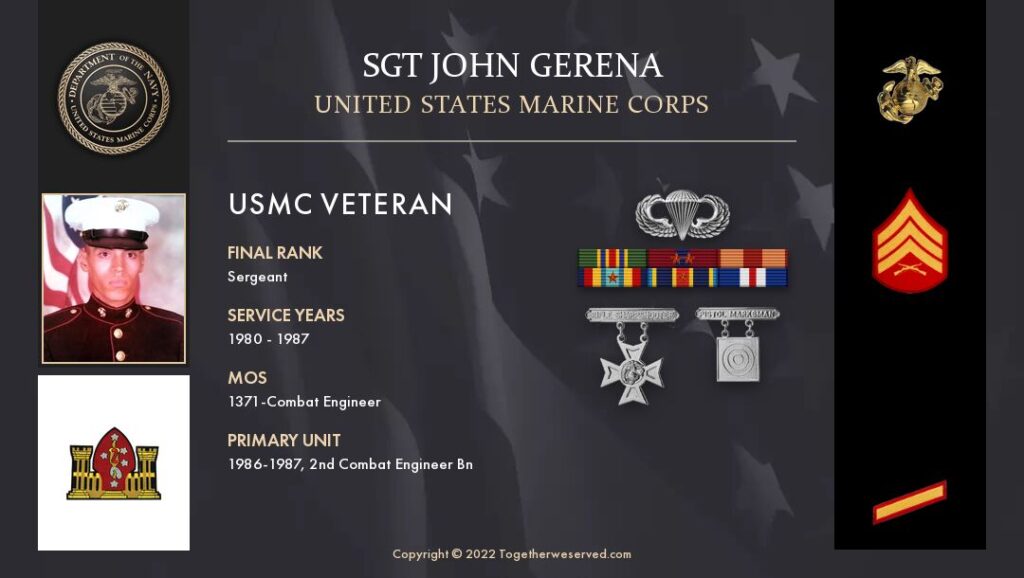 TogetherWeServed has really given me the time to research my service background and helped me correlate and sequence my military career. I enjoyed being able to reconnect with Marines I had served with but lost contact with.
PRESERVE YOUR OWN SERVICE MEMORIES!
Boot Camp, Units, Combat Operations
Join Togetherweserved.com to Create a Legacy of Your Service
U.S. Marine Corps, U.S. Navy, U.S. Air Force, U.S. Army, U.S. Coast Guard