PRESERVING A MILITARY LEGACY FOR FUTURE GENERATIONS
The following Reflections represents YN2 Scott Ballowe's legacy of his military service from 1973 to 1977. If you are a Veteran, consider preserving a record of your own military service, including your memories and photographs, on Togetherweserved.com (TWS), the leading archive of living military history. The following Service Reflections is an easy-to-complete self-interview, located on your TWS Military Service Page, which enables you to remember key people and events from your military service and the impact they made on your life.
Please describe who or what influenced your decision to join the Coast Guard.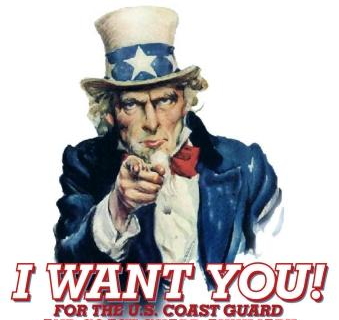 During my Senior year in High School, my father, a WW2 Army vet, talked me into the 'military.' The opportunity to save lives led me to the USCG.
Whether you were in the service for several years or as a career, please describe the direction or path you took. What was your reason for leaving?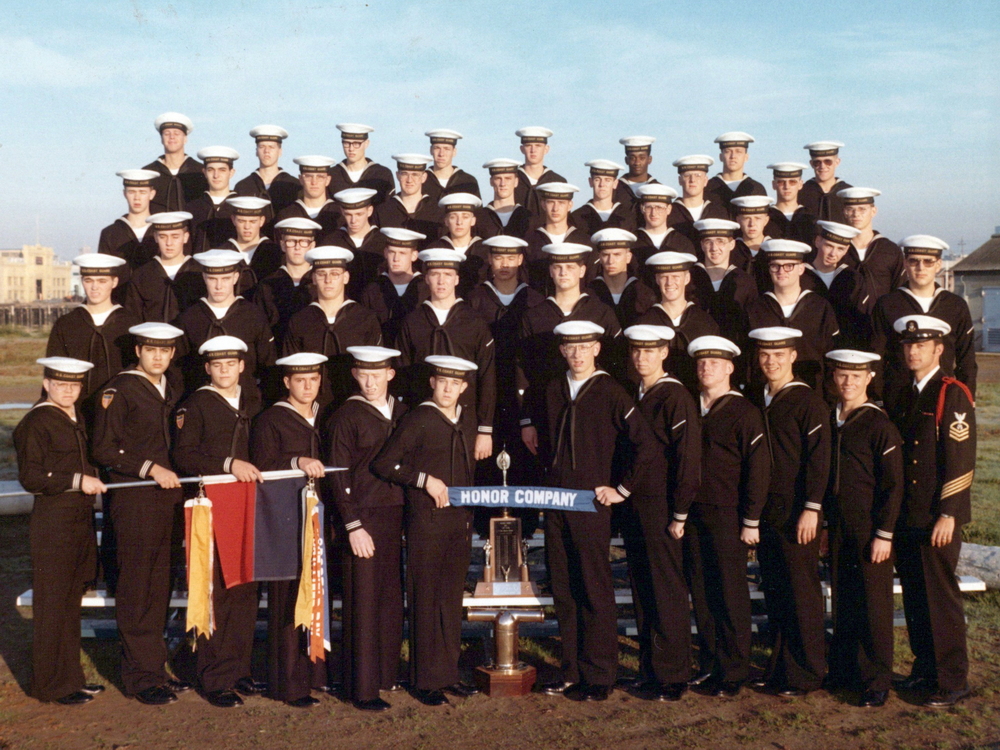 At Boot Camp, Oct-Dec. 1973, I was "Echo-93"s Guide On. We were "Cock-of the Walk" 8 out of 9 weeks. January 4th, 1974, I reported to the USCG Cutter Boutwell WHEC 719 Seattle, Wa. I was given the opportunity to go to YN "A" School with four months ten days Sea Duty. After school, Aug. 1974, I reported to Governor's Island, New York City, for one-year duty, Port Safety. I took a Mutual Exchange of Station to Grays Harbor, SAR Small Boat Station Westport, Washington August 1975. I was Honorably Discharged on October 21st, 1977, with a Secret Clearance, Four years active duty, Good Conduct Metal, the Expert Rifleman Medal, Vietnam-era Veteran, "E-5" YN2. I left the USCG because I really missed Montana and was tired of getting Seasick.
If you participated in any military operations, including combat, humanitarian and peacekeeping operations, please describe those which made a lasting impact on you and, if life-changing, in what way?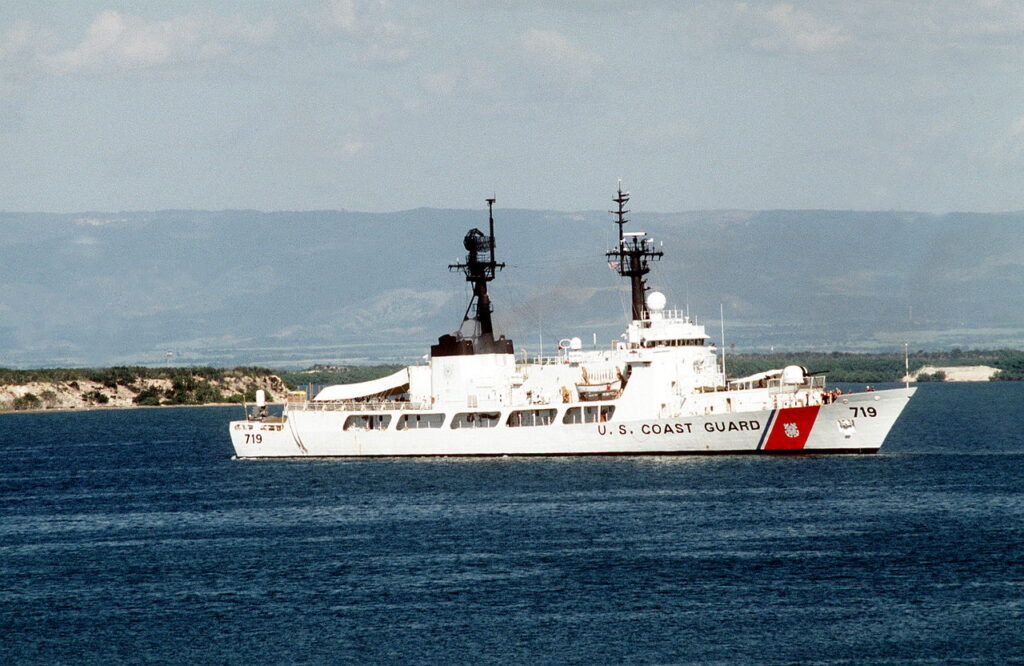 Out of Boot Camp aboard the USCG Cutter Boutwell WHEC, 719 was a great learning challenge. We participated with the Navy in Nuclear REF-TRA 500 miles west of San Diego. Underway is the only way. Every day had a lasting impact and was often dangerous. God be with those who Serve to Save!
Did you encounter any situation during your military service when you believed there was a possibility you might not survive? If so, please describe what happened and what was the outcome.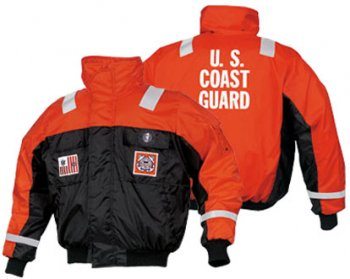 Flight Ops; I volunteered to be picked up in a Stokes Litter while stationed at Grays Harbor, Westport, Wa. 100 feet or so in the open air is really fun yet a challenge. Out to Sea was rough when we had a recovery. Day-to-day work and heavy Seas were dangerous. I did not know a lot about sailing. We fought a hotel fire, a flood, and my house fire in Westport, Wa. My 1st roommate burnt my house down. Killed my dog. He went AWOL and was arrested. Jail time.
While at Governors Island, New York, three of us were assaulted by a totally drugged-up non-rate who also got jail time. So I was told? While stationed at Westport, Wa. 3 Coasties and I floated in canoes, the Satsop River (fast-water) Spring of 1977, located in the Southern Olympic peninsula Wa. State. Of course, at a sharp bend in the river, during a partying day, my friend and shipmate Terry Hilgendorf and I swamped our canoe. He floated downstream with all our gear, and I was pinned under a fallen tree about 10 inches below the surface. Being prepared for such an event, I was wearing a float coat with a wet suit. I was lucky enough to be able to roll up in a ball and float to the surface after 9 or 10 seconds. Remaining calm paid off. There are many other adventures to speak of.
Of all your duty stations or assignments, which one do you have fondest memories of and why? Which was your least favorite?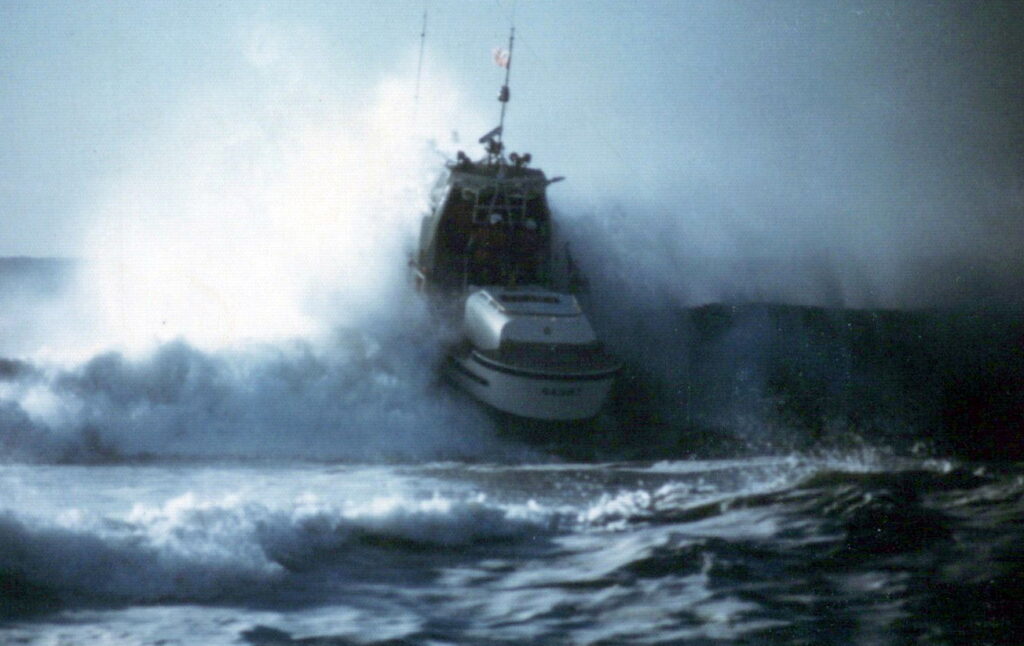 Westport Wa. Grays Harbor, SAR Small Boat Station, was full of friends, excitement, and good times. My girlfriend, Susan was also a great joy!!! My second off-base roommate was a true friend, SN Albin Everett Erickson. He never returned from the USCG Night Time Training School at Cape Disappointment, Ilwaco, Wa. Fallen at 22 years old, on Active Duty 25 days after I received my Honorable Discharge. A 12-foot wave over the stern during their nighttime training mission sank their 41-foot boat, #41332, on November 15, 1977. One of three, all dead. Westport is the "best" and the least favorite or "worst" duty station for me. I have never been able to get over losing my best friend, AL. I have not been able to find his girlfriend, Mary Ann. What a fine woman she was !!!
From your entire military service, describe any memories you still reflect back on to this day.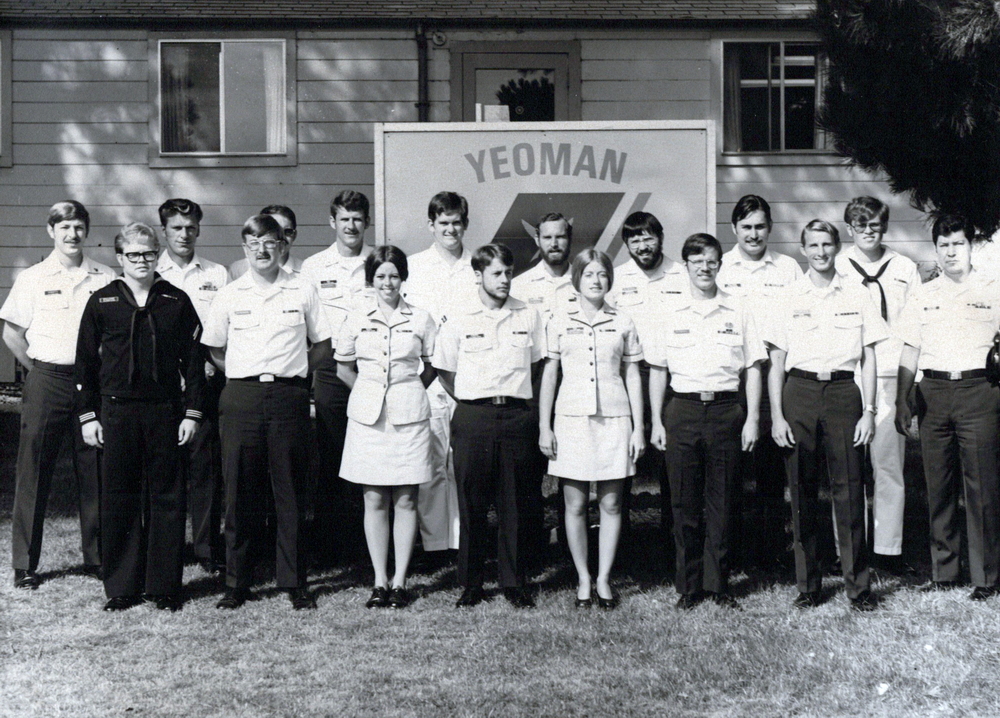 Bootcamp, Out to Sea, School. Port Safety N. Y., San Fran., San Diego and Seattle were all good cities back then. My true friends are all USCG. I remember every day and almost every event from those days and years. Each is quite important to me. What would my life be like without the USCG, these people, and memories? Lost and Boring.
What professional achievements are you most proud of from your military career?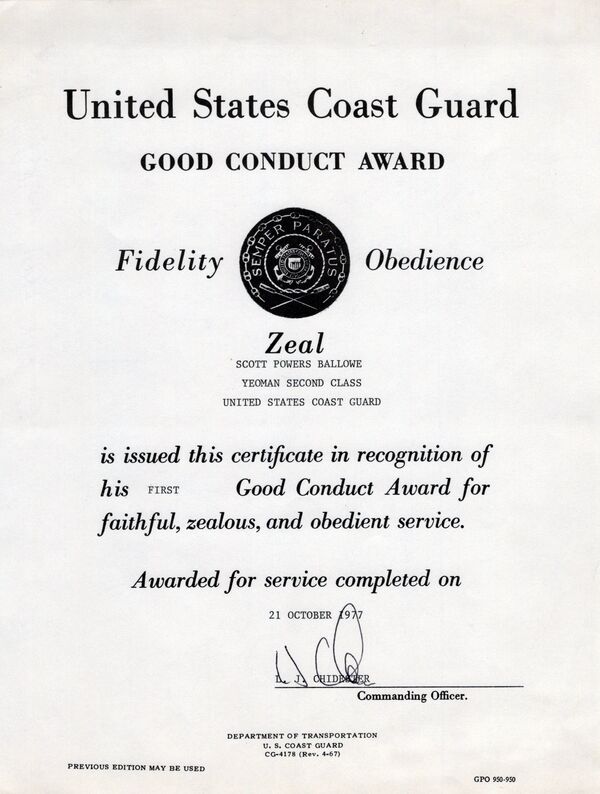 Expert Rifleman. Good Conduct Award. Secret Clearance issued. In Boot Camp, I was the " Guide On" for Echo 93. Graduation day was Dec. 21, 1973. Rate Yeoman. Rank E-5. Always being brave and able to try and save lives (these skills have come in handy lately) and willing to work smart and hard. Being able to work with people with disabilities. I have helped 53 Developmentally Disabled people with their jobs, health, and everyday life skills. I am able to adapt, overcome and improvise in most situations. It helps when you are often in bear country! "Finding Jesus Christ" has been my greatest achievement.
Of all the medals, awards, formal presentations and qualification badges you received, or other memorabilia, which one is the most meaningful to you and why?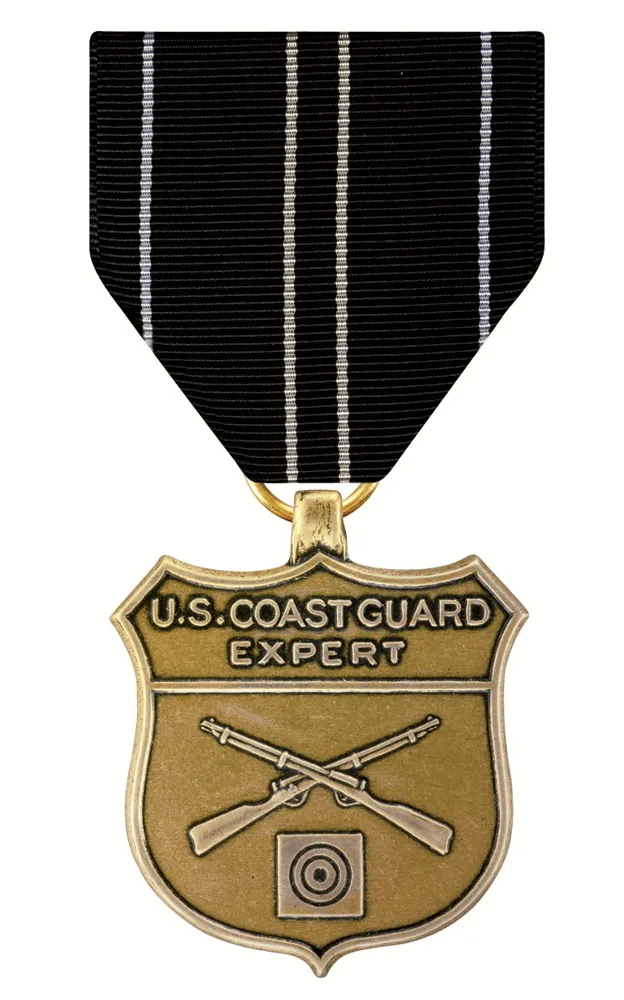 Expert Rifleman. I outshot everybody, even those large in size and mouth Texans! Being the best I can be in anything I do has always been rewarding.
Which individual(s) from your time in the military stand out as having the most positive impact on you and why?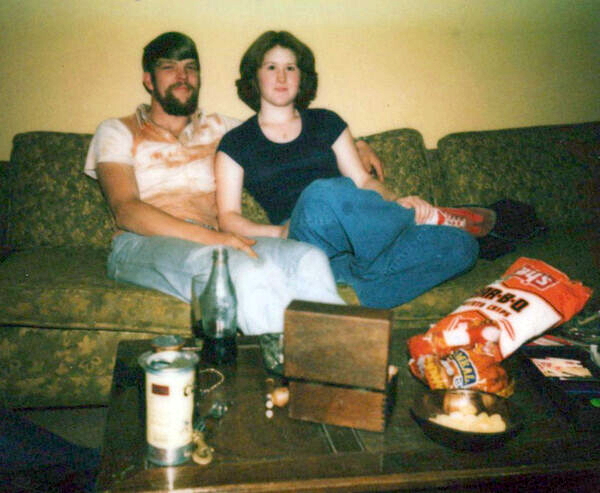 Kelly McCann and Curtis Smith from my hometown went to Boot Camp with me. Good people. E-5 (sought) Ron Dee Smith: We went to "YN" school in Petaluma, Ca. Both of us were stationed at Governor's Island, N.Y. City. He saved me from 'eight million people.' E-3 (fallen) Albin Everett Erickson, Westport, Wa. My best friend in every way!!!!!!! Dennis Yates, thanks for Buffalo, N.Y. SK2 Terry Wayne Hilgendorf. Westport Wa. We worked side by side for two-plus years in the USCG. We have remained the best of friends all these years and have done all that Montana offers all the time to this very day. CWO PAUL MILLER, our XO at Westport, Wa. The best Officer and person I have ever worked for and with. He was OLD GUARD and a true leader. Sir, I honor and salute you!
List the names of old friends you served with, at which locations, and recount what you remember most about them. Indicate those you are already in touch with and those you would like to make contact with.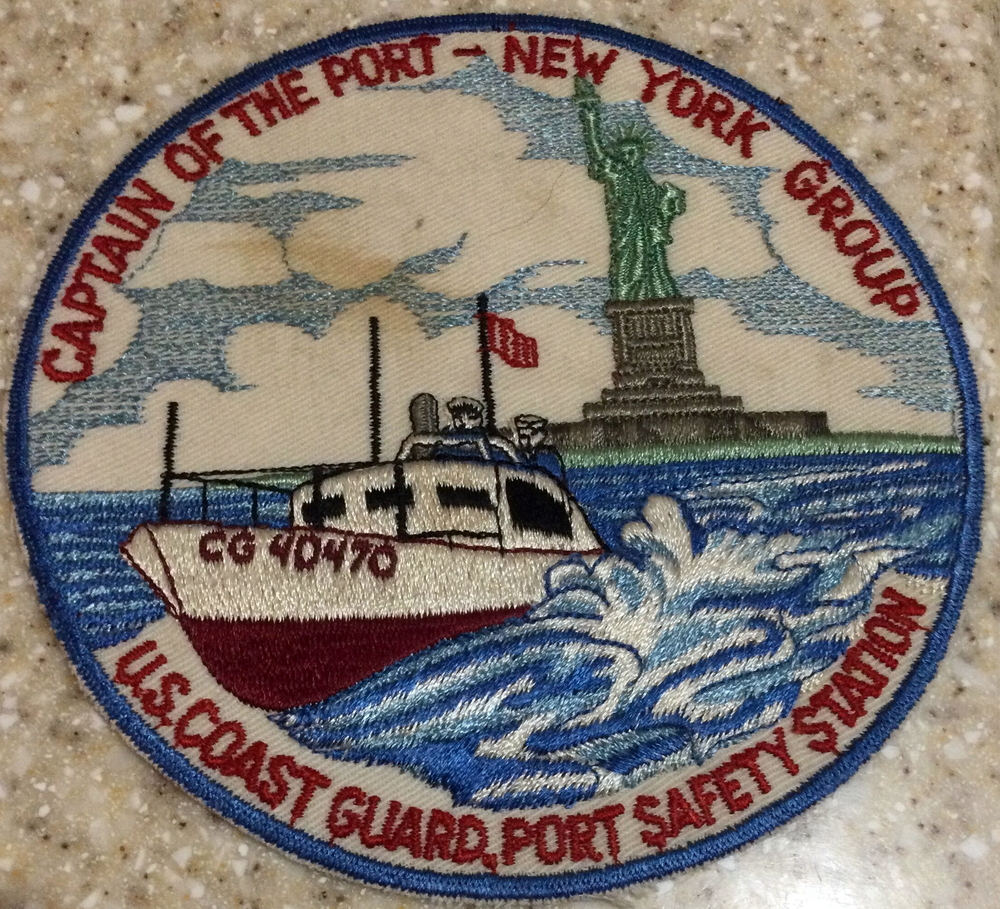 Friends: I would like to contact Dennis Yates (YN )from Buffalo, N.Y. We were at Governor's Island, N. Y. City, 1974-1975. I would like to know more about Albin Everett Erickson, who died on 11-15-1977 on active duty at Cape D., Ilwaco, Wa. He was stationed at Westport, Wa. at that time and going to school at Cape D. I have never been able to make contact with his family. " Please help with this!" Ron Dee Smith, a YN schoolmate at Petaluma, Ca. and stationed at Governors Island, N.Y., called me in April 1995; I have not heard from him since. He might have moved to Louisiana. I do not know if he is alive. Kelly McCann (Boot Camp) lives 10 miles West. We run into each other once in a while. Curtis Smith (Boot Camp) lives around San Francisco. Curtis and Kelly are from the rival High School, CMR, across town. I'm a GFHS BISON. Terry Hilgendorf (Westport, Wa.) lives one 1mile away in Great Falls.
Can you recount a particular incident from your service, which may or may not have been funny at the time, but still makes you laugh?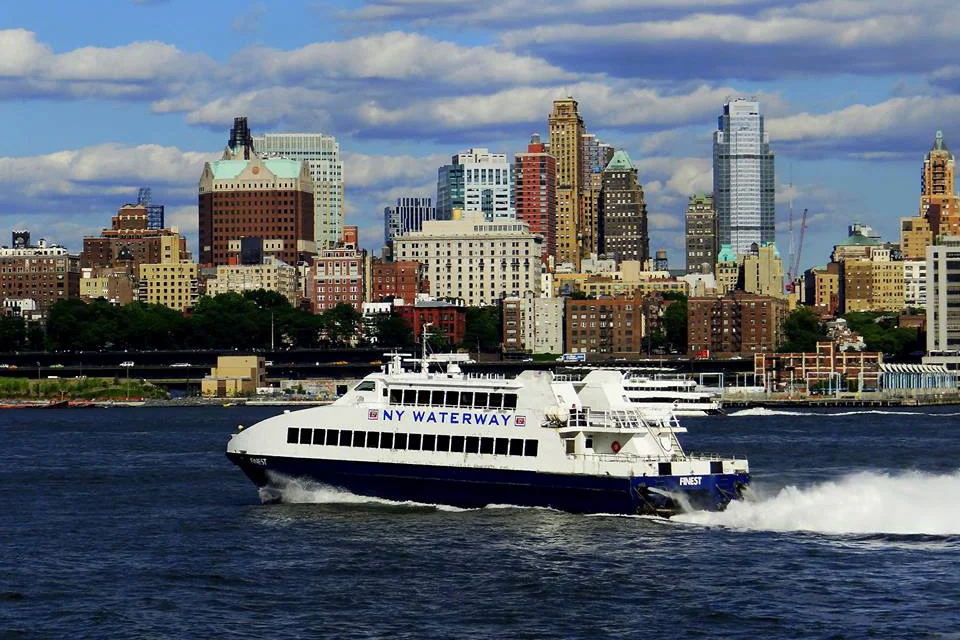 Ron Dee Smith in N. Y. City at the Ferry Terminal Battery Park. The bell rang loud as the doors opened to let everybody on the Statin Island Ferry. He "shouts out," They're off and Running. Skinnies and Briefs are Down. Conscious is left at the Post. Big Dick is at the Turn. Rubber is in the Stretch, and the winner is Pubic by a Hair." I still get laughs from many when I tell this yarn of Ron and myself in N.Y. City. Many more stories of Ron and I. A good friend can make life fun, even in tough or bad times! N.Y. was not good for me!
What profession did you follow after your military service, and what are you doing now? If you are currently serving, what is your present occupational specialty?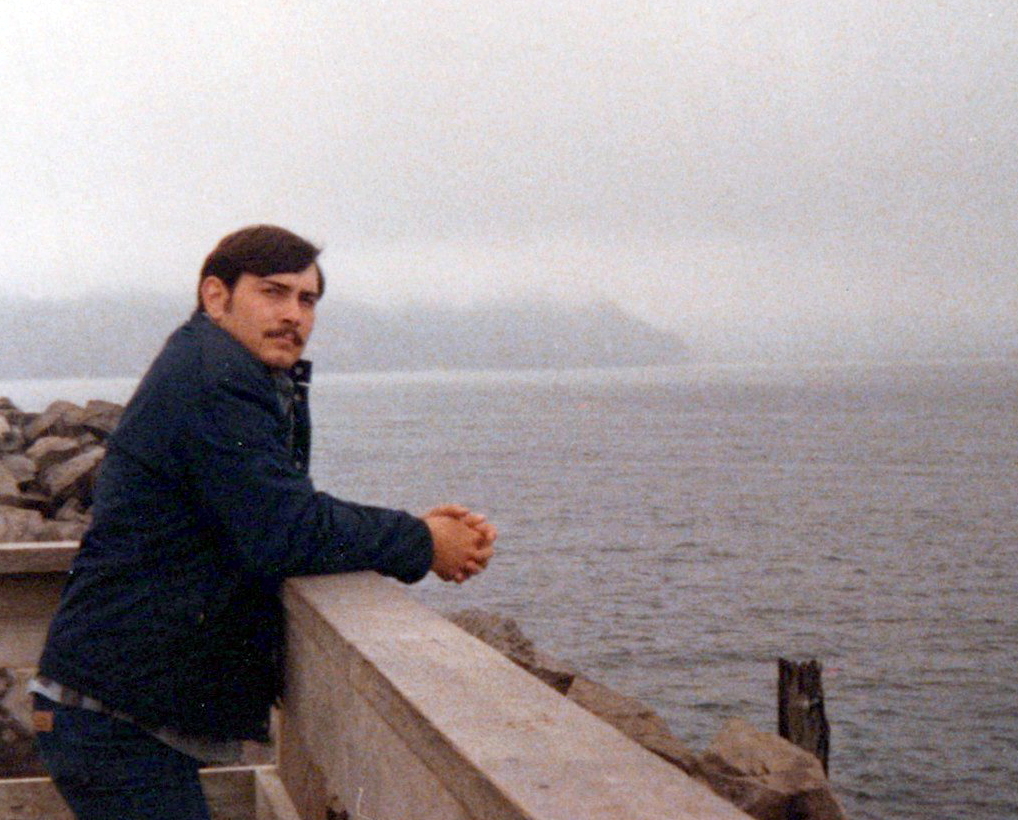 Construction in Missoula, Mt. I worked for and Retired from United Parcel Service in Great Falls, Mt. After that, I worked for four of the most prominent companies in Montana, three of them as a manager, that help people who are Developmentally Disabled.
I have been retired since May 2016. Terry Hilgendorf and I always go camping, skiing, snowshoeing, floating, fishing, golfing, and hunting with his brother, wife, friends, and families. We have tracked and killed deer, bear, many waterfowl, upland birds, rattlesnakes, golfed and floated rivers and lakes in several states. Our friendship, from serving together, has never failed. His 2nd wife and I are also friends. No better game of Backgammon, Campfire, or Outdoor Cooking will I ever find! Endless stories of campouts and adventures are yet to be told.
What military associations are you a member of, if any? What specific benefits do you derive from your memberships?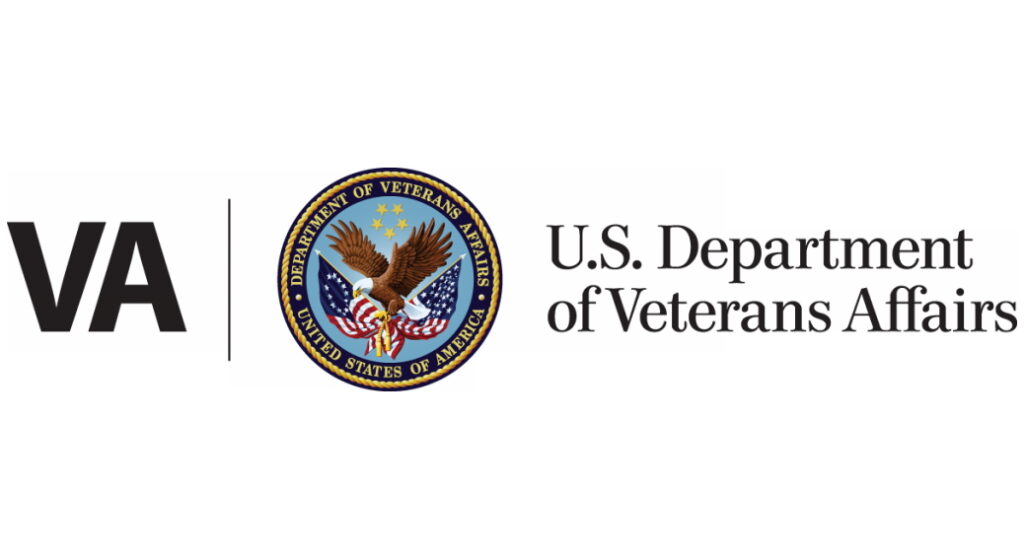 The V.A. has been very good to me. Health benefits like hearing aids have been most helpful.
In what ways has serving in the military influenced the way you have approached your life and your career? What do you miss most about your time in the service?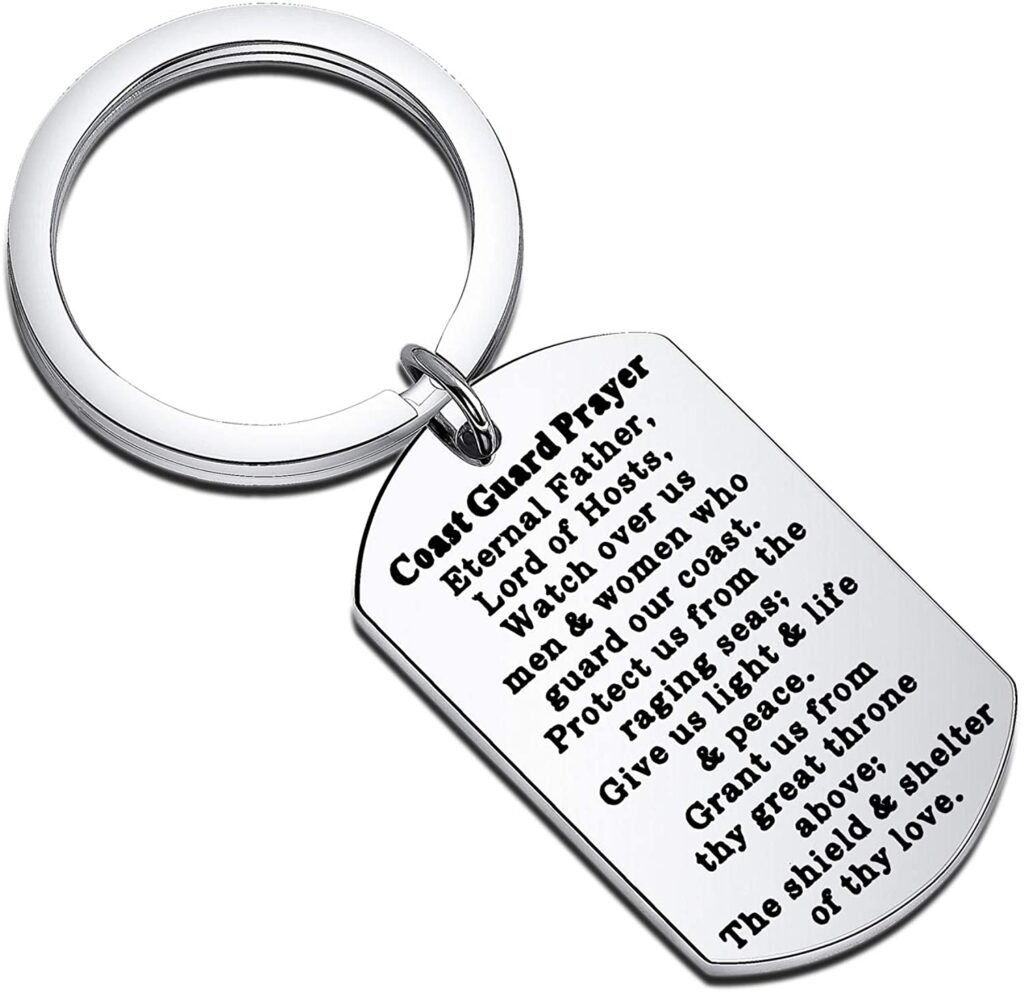 Life can be taken away at any time in many ways. We all know that. Believe in God and our savior Jesus Christ with All your heart. Treat folks better than the way they treat you. I do miss my friends. Al is dead. Ron, I do not know where he is, and Terry lives one mile away from me with his 2nd wife and health problems. Good company is hard to find. Most of the people I knew before the USCG have or had NO HONOR and enjoy "backstabbing, lying, and deception." See ya.
Based on your own experiences, what advice would you give to those who have recently joined the Coast Guard?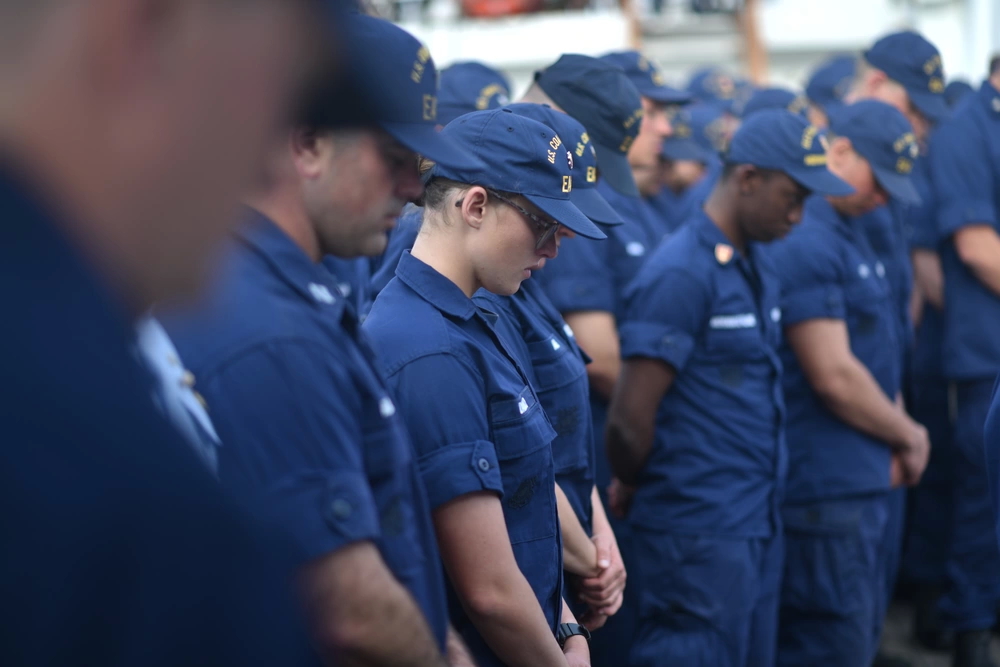 Try Harder!!! It WILL pay off. A planned day IS a safe day!!! ALWAYS Be Ready for "ANYTHING". Pray!
In what ways has togetherweserved.com helped you remember your military service and the friends you served with.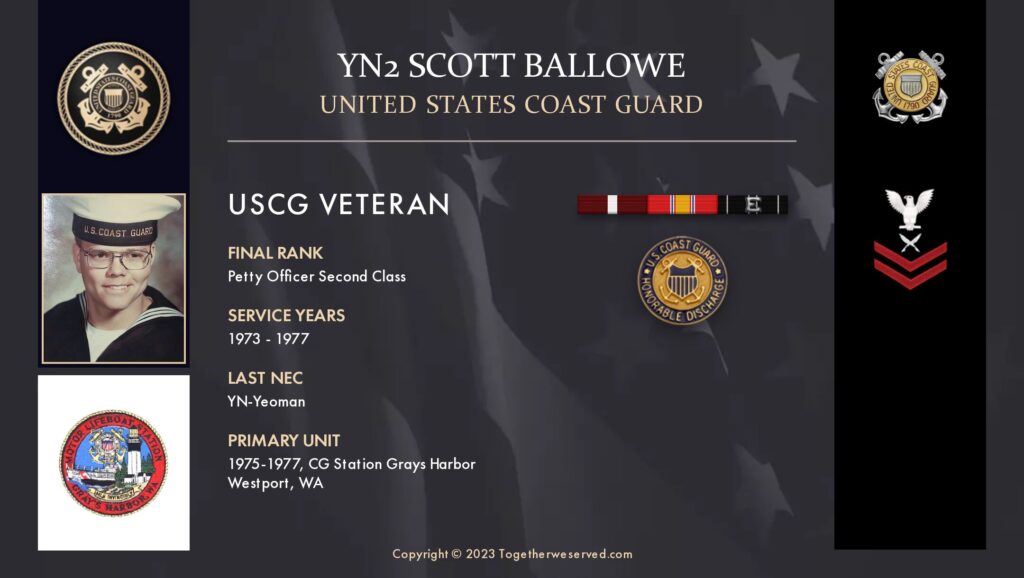 I think about my military service and friends often. You have helped me continue to try to help others and myself. USCG "Friends" : Albin Everett Erickson, Ron Dee Smith, Dennis Yates, Kelly McCann, Curtis Smith, and Terry Wayne Hilgendorf. I and I hope all of us tell and treat the memories of our younger times, some good, some not so good, with the love, courage, and honor it took to live them in the UNITED STATES COAST GUARD.
Thanks!
Sincerely, Scott Powers Ballowe YN-2 E-5
PRESERVE YOUR OWN SERVICE MEMORIES!
Boot Camp, Units, Combat Operations
Join Togetherweserved.com to Create a Legacy of Your Service
U.S. Marine Corps, U.S. Navy, U.S. Air Force, U.S. Army, U.S. Coast Guard