RECORD YOUR OWN SERVICE MEMORIES

By Completing Your Reflections!

 Service Reflections is an easy-to-complete self-interview, located on your TWS Profile Page, which enables you to remember key people and events from your military service and the impact they made on your life.
Please describe who or what influenced your decision to join the Air Force?

As Memorial Day approaches I can't help but reflect on why I joined the Air Force. My father was my hero, he serviced in the Army Air Force during World War II. I grew-up listening to his "war stories" and seeing how proud he was to service his country. He taught me that there was no greater honor than to defend and even give your life for our country. I decided that I wanted to follow in my father's footsteps and service my country. Little did I realize what an adventure it would be!

Whether you were in the service for several years or as a career, please describe the direction or path you took. What was your reason for leaving?

When I joined I wanted to fight and defend my country. I wanted to go to Vietnam to do this, but that never happened. I would go to CBPO once a week and try to volunteer to go. Week after week they would tell me I was wasting their time and mine and to stop coming over. I felt that I needed to fight side by side with the guys to feel like I truly contributed to defending my country.

My chance came 21 years later. I was deployed to Desert Storm. I was so excited to think I would finally be able to actually serve my country just like the men. That excitement quickly turned to sadness once I met the brave B-52 crew members that I would be sending off on missions. I suddenly realized that they may not all come back! I watched and listened to them joke and brag about who was the better pilot or how they were looking forward to getting into the fight. I envied them, they were so brave. But when the time came and they were off to war I didn't want any of them to go.

I had so many mixed feelings that I had a hard time functioning in my job. I questioned why we were fighting and after 21 years did I make a huge mistake! I knew I had to get a reality check or I would fall apart even more. So I called the one person I knew who fought in a war, lost close friends and survived! I called my dad. He listened to me talk about my feelings, fears, and doubts than in his soft matter-of-fact way said, "There is nothing good about war, but someone has to fight, someone has to die, someone gets to come home, but no one really wins. You chose to be one of them, now do your job." That was my dad's way of telling me to stop whining and get my butt in gear. That was all I needed to get my act together and realize I had a job to do. I got through it, along with my crews and we all came home safe and sound.

This was one of the many memories that I had in my long and wonderful Air Force career.

From your entire service, including combat, describe the personal memories which have impacted you most?

The one memory that stood out throughout my career was when I reported in to my first duty station.

I arrived at Travis AFB feeling like I finally made it. I finally can do a job that meant something for my country. I will be treated equal and like an adult. I was dressed in my blues and ready to face the challenges. But the challenges I had to face that day totally took me by surprise. When I reported in at the orderly room, the Sergeant told me I needed to go to the WAF Squadron first.

I got to the WAF squadron and I was told I needed to go to CBPO first.

When I got to CBPO they told me to sit and wait until my name got called. Everyone seemed to be treating me like I was a bother to them all! I sat for two hours and waited. Finally an Airman called me in and took some information, then sent me to the Wing Administration office to get assigned a job.

Luckily the Wing building was across the street. When I reported to the Sergeant in the Admin office the Sergeant told me that he called around and no one wanted a WAF! He said there were two more offices he could try, but he wasn't sure if they would take me either.

He took me to the first office and asked a Major if he wanted me. The Major took a long look and asked me my age. He commented that I looked like I was 12 years old! He then reached in his pocket, took out some money, and handed it to me. He patted me on the head, told me to go to the bowling alley and get an ice cream. He asked me to come back in an hour and they would figure out what to do with me. I left feeling like a reject.

It was true, no one wanted a WAF because all we do is find a guy, get married, and get out. They felt like they were wasting their time training us!

When I got to the bowling alley I called my mom. I asked her to come get me because no one wanted me. I explained what happened and I wanted to come home! My mom told me to get tough, go back to that office and tell that Major I was there to work and serve my country. I was not to leave until they gave me a job!

So I when back to the office, found the Major and said, "My mother told me to tell you to give me a job and I am not to leave until you do!" Everyone in that office busted out laughing and the Major said he thought he had the perfect job for me. He took me down to the training office and handed me over to them. He wished them luck and left. I wondered what he meant by that!

The Colonel took me into his office and told me he would give me a chance to prove myself. For the next three years, I had to prove myself over and over again, but I did!

Of all the medals, awards, formal presentations and qualification badges you received, or any other memorabilia, please describe those which are the most meaningful to you and why?

The one badge that stood out the most to me was my Marksman badge. I am an anti-gun person and always have been. When I got orders for Korea I had to qualify on the M16. At first I refused to take the training but was told I could not go to Korea without the training. I wanted the assignment, so I decided to take the training under protest!

When I got to the training I felt completely out of place. I knew the instructor could tell I knew nothing about guns. The first thing they asked us to do is to take the magazine out of the desk we were sitting at. I opened the desk and was looking for a Field and Stream magazine or something like that. I pulled out a big metal object and told the instructor there was no magazine in the desk, just some metal thing. He asked me why I was there at the training and if this was a joke! I told him I had to qualify on the gun to go to Korea. He quickly corrected me on the term "gun"; he told me it was a rifle! He also informed me that the metal thing I was holding is the magazine. He asked me if I was afraid of messing up my manicure! After that, it was downhill!

He continued to make jokes about me to the other students and gave me a hard time. By the time we got out to the firing range, I was angry and determined to prove him wrong about me. I fired expert the first time and the instructor did not think I did it. For some reason he thought someone else fired into my target. This was impossible to do, but he could not believe I could fire that well. He made me do it again with him standing by me. I fired expert again. After that he eased off me and changed his attitude. I left there feeling like I really accomplished something. Not that I fired expert, but I proved women, even petite ones, could do as well as men in one more area.

Which individual(s) from your time in the military stand out as having the most positive impact on you and why?

There are so many individuals that stood out and made a big impact on me. But there was only one that gave me the challenge to continue past my first enlistment, CMSgt Sizemore.

My career started at Travis AFB and 26 years later ended there! I will never forget CMSgt Sizemore at 22 AF. As an Airman, I worked in the Flight Training at the 60th MAW. One of my duties was to compile the Aircrew data from the squadrons and send it to the Chief every Friday. On one of those Fridays, I was having a very bad day and was not sure if I wanted to stay in the Air Force. I went over to the Chief's office to give him the Aircrew Training Report and he noticed I was upset. He sat me down and said, "I am sure that one day you will be sitting in my chair, at this desk, doing my job.." I left his office knowing that I had to accomplish this goal that he set for me. And I did!!! My last assignment in the Air Force was with 15AF. The unit got reassigned to Travis AFB from March AFB. I was assigned to the Director of Training office and one of my duties was to collect Aircrew Training information on the units and build a briefing for the General. The same type of job CMSgt Sizemore had. When we arrived at Travis I went into my new office, which was the same office the Chief was in 23 years earlier. In fact, I think it was the same chair and desk he sat in!

Can you recount a particular incident from your service which may or may not have been funny at the time, but still makes you laugh?

One incident that I often think about and it still makes me laugh happened during my first enlistment. My roommate and I entered our dorm room in the "Best Dorm Room" contest. My mother made red, white and blue bedding for our bunks, and curtains for our windows. We painted our walls red, white and blue and put little American Flags on our lockers. But we had our one big wall that we painted blue that looked empty. It needed something to dress it up. We couldn't figure out what to do with it.

On Sunday we went to Mass on base, all of the sudden it came to us, we can "borrow" the big American Flag in the Chapel and hang it on our wall! We decided to pray and ask if it would be alright. We both decided since the idea came to us in church, it must be OK! Later that day we "borrowed" the flag.

On the day of the judging, we were so excited. We figured we had to win because of how patriotic our room was. We got 2nd place! Another room, that was painted and decorated in black and red, beat us! We were in shock!

We both got called into our WAF Commanders office the next day. We thought it was to get our award for our room. But that wasn't why! The First Sergeant and the Base Chaplin were with the Commander in her office. When we saw all three of them, we knew what it was about. We were asked where we got the American Flag. I calmly replied that we "borrowed" it from the Chapel and that we asked God and He gave us permission.

What profession did you follow after your military service and what are you doing now? If you are currently serving, what is your present occupational specialty?

My last year in the Air Force I had to decide what to do with the rest of my life. I decided I wanted to be a Correctional Officer or a teacher. I applied for both. I went through the hiring process for both and waited. My dad told me to take the first one that offered me a job. I knew he did not want me to be a Correctional Officer. That was the job I really wanted. The teaching job came through first, so I took it. I became an AFJROTC Instructor at Hemet High School in California. It was as if I never left the Air Force. I still wore my uniform, had to answer to an Officer and taught young people.

I taught at Hemet for 1 year, then transferred to Canyon Springs High School. I was there for 5 years. After 6 years of teaching in a High School setting, I decided I needed a change. I got my multiple subjects teaching credentials, and I changed to teaching Elementary students. I was hired to teach 2nd grade at Monterey Elementary in San Bernardino, California. I have been there ever since. I also taught 4th, 5th, and now I am teaching 6th grade there. I enjoy teaching and I'm glad I took my dad's advice.

In what ways has serving in the military influenced the way you have approached your life and your career?

My life had been influenced by the military long before I joined the Air Force. My father filled my head with all his stories about the Army Air Corps, and I dreamed of following in his footsteps. I decided at an early age I would prepare myself for the military. I read all I could find about the military services. I went to sleep dreaming about being in the military. Plus I went to a Catholic School, which is almost like being in the military!

After joining the Air Force I learned more about self-discipline, respect for life, ethics, and the importance of camaraderie. I try to live my life governed by these four acts. Without them, I would not have reached my goals to date. Without them, I would not be the person I am.

Based on your own experiences, what advice would you give to those who have recently joined the Air Force?

The advice I would give to those that are still serving is to never lose focus on the MISSION. The MISSION is to protect and defend our country and all that it stands for. This is a huge responsibility for anyone to do, but only a chosen few can do it well. Be one of those few and stay focused. There is no greater honor than to serve your country by dedicating yourself to the MISSION.

In what ways has TogetherWeServed.com helped you remember your military service and the friends you served with.

Togetherweserved.com has allowed me to find old "war buddies" that I thought I'd never hear from again. It has given me the opportunity to reconnect and share my life with dear friends that were a big part of my life in the military. This may not have happened if not for Togetherweserved.com.
RECORD YOUR OWN SERVICE MEMORIES

By Completing Your Reflections!

 Service Reflections is an easy-to-complete self-interview, located on your TWS Profile Page, which enables you to remember key people and events from your military service and the impact they made on your life.
Please describe who or what influenced your decision to join the Navy?

As long as I can remember I wanted to join the Navy upon graduation from high school. Both my father and his older brother served in World War II. Dad enlisted in 1943 as an Apprentice Seaman in the Navy V-12a program. After graduation from Navy college, he entered aviator training as an Aviation Cadet in the V-5 program and earned his wings and commission as an Ensign, USNR, in December 1945. My uncle deployed to Africa and Italy with the 329th Bomb Squadron, 485th Bomb Group, as a waist gunner in the B-24 bomber. My uncle's aircraft went down over Bulgaria in June 1944 and he spent 90 days as a POW. And during junior high school, my mother's sister's husband deployed to Vietnam as an advisor in Vietnamese river gunboats.

While neither family had long traditions of military service to the country, the quiet influence of those that served motivated me to enlist in the Navy delayed entry program in April 1970. Foothill High School, Bakersfield, California, buddy Jim Anderson enlisted at the same time (though not in the buddy program). We signed our respective yearbooks as "(Name), SR, USNR"! Jim ultimately asked to go to boot camp early, while I waited until Labor Day weekend 1970. (As an aside, never report to boot camp on a holiday weekend. You learn firsthand of the Navy's "hurry up and wait" culture!)

Company 369, under the capable leadership of MMC Barr, was a great boot camp company. Chief Barr appointed me as a Recruit Petty Officer Second Class and Second Squad Leader in the first week of boot camp. I was one of three squad leaders that retained his position for the 11-week boot camp. (The other three were replaced at one point or another.)

My early goal was to join the US Navy Seabees. However, the Navy had different plans. As the Vietnam War was winding down under President Nixon's Vietnamization program, the Navy needed a smaller construction force. With battalions being decommissioned and the resulting overmanning in Seabee ratings, the boot camp classifier said that I couldn't request Engineering Aid (EA) Class A School. EA seemed to be a worthwhile course as my father was a civil engineer and I had worked the summer of 1969 on a survey crew pulling rear chain.

The classifier would only let me volunteer for general duty in the Seabees. I also requested the following Class A Schools on my dream sheet: Commissaryman (CS), Quartermaster (QM), Aerographer's Mate (AG) and Photographic Intelligenceman (PT). The Navy obliged by sending me to Commissaryman/Steward Class A School in January 1971. Since I already had an interest in cooking, I accepted the Navy's wisdom and never looked back. The culinary arts have been my life's work on active duty, in the reserves and in my civilian career.

Whether you were in the service for several years or as a career, please describe the direction or path you took. What was your reason for leaving?

I have never seen my active duty career and subsequent reserve career as spectacular or impressive. I answered the call by enlisting in the Navy during one our country's most unpopular wars. Even though she signed for me as a 17-year-old, I knew that my mother had reservations about my enlistment during a period of war. I later learned that I first walked while dad was performing his two weeks active duty at NAS Oakland with VS-873 in the summer of 1953. This with the fact that I was the oldest and first to leave home added to her trepidation. I think this motivated dad to cut his Naval Reserve career short in 1956.

Despite rumors that CS/SD "A" School Class 7124 was being shipped en-masse to Vietnam upon graduation, American involvement in the war was winding down. There was little chance (for the moment) that I would deploy to a war zone. I later comforted mom in this regard, at least until my battalion, NMCB-17, was being trained for mobilization to Operation Desert Storm in the winter of 1991.

I served eight and one-half years on active duty, from September 1970 to February 1979. Looking back, I should've remained on active duty to complete my 20 years. I did enlist in the US Naval Reserve and served until May 1999, retiring a Senior Chief Mess Management Specialist (MSCS). Looking back at my twentieth year, my enlistment would've been extended due to Operations Dessert Shield and Dessert Storm had I remained on active duty. Of course, my life would've taken a different track and I wouldn't have met my lovely wife, Debbie, in 1979.

Attack Squadron 127 at NAS Lemoore was my first duty station out of Class A school. For someone who'd "joined the Navy to see the world," I'd landed on shore duty in the middle of California's San Joaquin Valley–sandwiched between my boyhood homes of Fresno and Bakersfield. It took a special request chit to get me to sea. I figured why be in the Navy if you don't go to sea? After all, that's what makes the Navy stand out from the Army and the Air Force.

The Navy obliged in May 1972 and ordered me to the USS Cocopa (ATF-101). I met the fleet tug at NAVSTA Guam after 10 days in transit (I flew over the ship one-hour west of Hawaii). The next three years were spent cruising between Da Nang, Subic Bay and San Diego on the Cocopa and the USS Stein (DE-1065). A brief visit to the Indian Ocean in the winter of 1975 convinced me that world politics was shifting fleet operations to less exotic ports of call. So, I shipped over for foreign duty.

My reward for shipping over was a tour in the Philippines at the sprawling Seabee-built air base at Cubi Point. Then sixteen short months later, I again landed at a state-side naval air station, this time NAS Kingsville, Texas. Two years and a few college classes later, I was back in San Diego on the USS Robison (DDG-12). By this time, my experience at Georgia Military College (they had a contract with the Navy in Texas) and the quiet influence of my parents convinced me to get out and return to school.

Six days before my discharge, the Navy advanced me to MS1, a move that surprised me. Previously in 1974, I had to extend my enlistment to accept the rate of CS2 on the USS Stein. (The Commissaryman (CS) rating was merged with the Steward (SD) rating to form the Mess Management Specialist (MS) rating in January 1975.) As it turned out, the Navy had relaxed the requirement that you have one year remaining on your enlistment to accept advancement to PO2 or PO1.

The day after my discharge in late February 1979, I enlisted in the Naval Reserve at the Naval Reserve Center, Bakersfield, California, and was assigned to Detachment 0717, Reserve Naval Mobile Construction Battalion 17. As a Headquarters Company Seabee, I frequently drilled at the battalion Permanent Drill Site at NCBC Port Hueneme.

I count two duty stations as my favorite, one for active duty and other in the reserves. The first was the USS Cocopa. As a shall ship, I prepared the whole meal each day. Unlike the NAS Lemoore operations galley, where I grilled endless quantities of chicken fried steak on the flat top griddle, you got to know all 70 members of the fleet tug's crew. Among those were the tall, lanky EM3 that only ate scrambled eggs. Or the EN2, complete with biker beard, that consumed massive quantities of food during storms, when the rest of the crew avoided the chow line.

NMCB-17 was my favorite reserve duty station. I had never experienced a unit with such great morale and dedication to the mission as I did during our three-week pre-mobilization active duty for Operation Desert Storm in January 1991. The Seabees of "The Desert Battalion" were pumped, ready to accept deployment orders to anywhere the Navy needed us. Battalion leadership was listening to returning active and reserve S4 (Supply Officer), S4A (Assistant SupO), S4C (Supply LCPO) and S4G (Galley LCPO).

As the second senior Seabee in the Supply Department (The S3C, SKCS Bill Tinsley, was senior to me), I prepared the General Mess for duty in the desert sands of Saudi Arabia. Had we been deployed, I would have had many challenges. Foremost was the fact that my Assistant Leading Chief MS, MSC Bob Voigt, was also the Battalion Mortar Platoon Commander. And the General Mess was undermanned in junior MS3s and MSSNs. Thankfully, my galley leadership was in place (MS1s and MS2s). I would've been able to absorb SNs and SAs and train then to be Seabee cooks and bakers. In the end, NMCB-17's deployment orders to the Seabee deployment camp, Camp Covington, Guam, were canceled after the ground war ended.

If you participated in any military operations, including combat, humanitarian and peacekeeping operations, please describe those which were the most significant to you and, if life-changing, in what way.

I have never involved in any direct combat during my eight and one-half years active duty and twenty years reserve duty. My first WestPac cruise on the USS Cocopa (AFT-101) was the closest that I came. In the summer of 1972, the Cocopa deployed the Subic Bay Naval Base and the Seventh Fleet area of operations. During the eight-month cruise, the tug only served some 40 days in the territorial waters of Vietnam, including one three-week period as "duty tow and salvage" in Da Nang Harbor and off China Beach. The closest we came to "combat" was the observation of tracers and star shells along the coast as the Cocopa cruised out to sea each evening at dusk.

The Cocopa was a working ship. I've told my kids and grandkids, "We went to war to work." Our task was to tow disabled ships, craft, and barges. With divers on board, the ship could assist with minor repair and salvage operation. The Cocopa spent 10 days in June 1972 searching for the wreckage of a C-130E from the 374th Tactical Airlift Wing off Makung P'eng-hu Island, Republic of China (Taiwan) in the Strait of Formosa. Our divers located the wreckage on June 8. During this mission, I savored some of the best watermelons I've ever tasted, brought to the ship by Chinese UDT sailors.

Several years later, while assigned as the Night Galley Watch Captain at the NAS Cubi Point General Mess, I had the opportunity to feed the Marines (possibly of 1st Battalion, 4th Marines) that boarded the SS Mayaguez, which had been seized by the Khmer Rouge in the wake of the Vietnam War. As I supervised midrats, a large group of Marines entered the mess decks to eat. I asked a Marine with his right arm in a sling where they were from. The Marine explained their role in the rescue of the Mayaguez. He then reached into the sling and pulled out his Purple Heart.

I realize this event pales in comparison to the experiences of those of others. Yet it came at the moment when NavSta Subic Bay and NAS Cubi Point were ramping up to care for the Vietnamese escaping the country as the NVA overran Saigon. For the next several months, the cooks of the NAS galley shifted into working 12 on/12 off to feed the refugees. The NavSta galley prepared the daily meal for the refugee camp on Grande Island while we cooked tons of rice and assembled flight meals for their transit to camps on Guam.

From your entire service, including combat, describe the personal memories which have impacted you most?

I've often wondered if our collective memories of our time in the services sweeten with age. In July 1972, the USS Cocopa departed Naval Station Subic Bay and slammed directly into Typhoon Susan as she entered the South China Sea. The ensuing ride was one of the roughest I've ever encountered on any of my three the ships. At one point I honestly thought it would've been easier to jump into the sea than to endure the storm. I never want to experience a typhoon of that magnitude again.

Yet, I look back on the Cocopa with much fondness. I now talk about the typhoon as if it was a rite of passage, one that every fleet tug sailor had to endure, much like crossing the Equator or going through CPO initiation. If I have any regret of my time on the ship, it's that I sought orders to the USS Stein so I could return to the Philippines. Of course, had I not returned to the Western Pacific in the spring and summer of 1973, my life would've taken a much different course.

This experience, and many, many others, have taught me how to endure the trials and tribulations in life. While they are unpleasant at the moment (and that may be an understatement when talking about typhoons), these events teach you to patiently endure to the conclusion of the matter. The help you develop a steady character, one that prompts you to place your faith in God.

Of all the medals, awards, formal presentations and qualification badges you received, or any other memorabilia, please describe those which are the most meaningful to you and why?

Since I don't have any combat awards, the most meaningful would have to be my Navy and Marine Corps Commendation Medal, three Navy-Marine Corps Achievement Medals and the Air Force Achievement Medal. The remainder qualifies as "gedunk" medals, meaning you were in the right place at the right time to earn them. Heck, one was awarded the National Defense Service Medal upon graduation from boot camp. I guess it's DOD's "participation award." We always honor those awards that were righteously earned above the others.

The most interesting award was the Air Force Achievement Medal. While I never served in the U.S. Air Force, the medal was awarded to myself and 47 other Seabees of Detachment 0402, NMCB-2, for the construction of a 880′ railroad spur and 240′ loading dock on McClellan Air Force Base in 1982 and 1983. I was assigned as the Detachment Career Counselor at the time. In order to complete my task, I held tailgate counseling sessions at the job site during drill weekends. I helped with the project when time allowed and drove a number of railroad spikes. Today, I'm a Maintenance of Way volunteer for the El Dorado Western Railroad in my home county.

The most memorable is a Certificate of Appreciation from Cmdr. M.D. Langohor, SC, USNR, Logistics Officer of the Third Naval Construction Brigade Headquarters Det. in NCBC Port Hueneme, Calif. I was the Logistics Training Chief and Food Service Chief for the brigade at the time. My file contains many letters of achievement and commendation, too many to mention. Many were for recognition of one accomplishment or another, including the field exercise when I was Acting Supply Officer in 1993. But this one stands out because it represents hundreds of hours of hard work to develop and lead the Seabee Field Messing Course in Port Hueneme in 1995.

Seabee field messing was my passion in the Seabees. As the senior Pacific Fleet Seabee MS, it was my responsibility to train the cooks in the operation of the M-59 Field Range and the General Mess when deployed to the field. The certificate reads: "MSCS Steven C. Karoly, USNR, who successfully participated in providing a course of instruction on 'Seabee Field Messing' covering operation and maintenance of the M59 Field Range, immersion heaters, menu planning and food production, field rations, site selection, mess layout, tent setup and field sanitation to Mess Management Specialists of the THIRD Naval Construction Brigade." The shining moment of this accomplishment was bringing the Navy Food Management Team, San Diego, on board as an active participant in the training.

I later received my Navy and Marine Corps Commendation Medal from Rear Admiral Thomas A. Dames, CEC, USN, Commander, Third NCB, for my assignment as the Brigade Logistics Training Chief, which included work on the Seabee Field Messing Course. But it's that simple recognition from my supply officer that means the most to me today.

Which individual(s) from your time in the military stand out as having the most positive impact on you and why?

With 29 years of service to my credit, it's difficult to pinpoint more than couple individuals and their respective impact on my life. When I think about it, those in a leadership position over me had the most impact on my life. Several come to mind:

**Chief Barr, my boot camp Company Commander, who took a chance and elevated me to Recruit Petty Officer Second Class and Second Squad Leader of Company 369.

**The HT1 on the USS Cocopa who convinced me to take the CS3 exam when I wanted to skip it. Yes, you could describe his tactics as "strong arm," but that's what this hard-headed Seaman needed at the time.

**CS1 George Rooney, Leading CS of the Cocopa, for his hands-on approach to leadership in the galley.

**MSC Oscar Ray, Leading Chief MS of the USS Stein for his dedication to excellence and hands-on approach to leadership in the galley. We thought Chief Ray was over the top when he wanted to make sandwiches with shaved meat for battle feeding! Yet, it's these examples that stick in your mind and help direct your career.

**PNCM Jimmy Garcia, Detachment OIC of NMCB-2 Det. 0402 in Sacramento, Calif., for showing me that a non-Seabee rating can lead a bunch of Seabees.

**MSC Bob Voigt, Leading Chief MS of NMCB-17 in 1986-87, for his leadership in General Mess operations at Camp Shelby, Miss., when I was his Training and Records Chief. I've never seemed more grace from one man when I put on my star in 1989 and became the Leading Chief MS.

What profession did you follow after your military service and what are you doing now? 

After my honorable discharge from active duty in February 1979, I continued my Navy career as a reservist with three Seabee units (NMCB-2, NMCB-17 and Third NCB). I entered Bakersfield College in September of that year (where I met my lovely wife Debbie), married and transferred to University of California, Davis, where I completed a Bachelor of Science in Dietetics in June 1984.

A short career in hospital food service led to a 22-year career with the California Department of Corrections and Rehabilitation. I retired in August 2008 after working in three prisons and at headquarters. My last leadership position was the Food Manager for Folsom State Prison. (My desk was located 20 feet from Dining Room One, where Johnny Cash performed on January 13, 1968.) I closed my career with the State of California as an Associate Budget Analyst with Correctional Health Care Services in Sacramento.

Following my career, I realized a lifelong dream to work in summer camps. In the summer of 2009, I was the head cook for Deer Crossing Camp at Loon Lake in Eldorado National Forest. My service in the Seabee certainly helped me with this short job (the season was only 10-weeks long). In addition to cooking for 65 campers and staff, I was responsible for testing water quality, lighting off the generators and teaching English to my Mongolian assistant cook. My only regret was that the need for year-round work precluded my return in 2010.

After a very short job with a local casino (just 50 shifts), I landed a position as the House Chef for the Female Residential Multi-Service Center in Sacramento, California. It was the perfect job for this retired Senior Chief and correctional food manager. I was able to help mold the lives of several women in the program. As the only male on staff (other than the maintenance guy, who came in and of the house), I built a reputation as the "house dad." I assisted the women with work skills as they rotated through the kitchen for their weekly chores.

Unfortunately, I was once again on the job market when the facility closed in March 2013. However, with two retirements (my Navy Reserve retirement started in 2012), I was able to focus on summer work and devote the rest of the year to volunteer work with the El Dorado Western Railroad, a program of the El Dorado County Historical Museum in Placerville, California.

Since April 2013 I have been the Executive Chef and Food Service Manager for Oakland Feather River Camp in Quincy, California (more about this job below). Except for a couple short periods, I have continuously worked as a cook and chef for the last 45 years. Looking back, I would have it no other way. It seems every time I tried to leave the galley, I missed it so much that I did everything to return. I can see no other career, both in the Navy and outside, for me.

In what ways has serving in the military influenced the way you have approached your life and your career?

As the chef at Oakland Feather River Camp, Quincy, California, I practice deckplate leadership. One aspect of leadership that differentiates a chef (or Chief Petty Officer) from a Food Service Manager (my official title at the camp!) is the chef is constantly moving about the kitchen, leading the cooks and ensuring meal quality for campers. Following my practice as a Chief Petty Officer, "visible leaders who set the tone, know the mission, know their people and develop their people beyond their own expectations as a team and as individuals" (https://deckplateleader.wordpress.com/faq/).

The stereotypical FSM "leads" from the office, where his day is relegated to paperwork, orders, and schedules. I do all those things and cook and lead my crew into excellence six days per week (yes, I do take one day off to recharge and rest!).

Many of these skills were learned in the Navy, both from active duty, where I served as Galley Watch Captain at every ship and shore command until advancement to Chief, and reserve duty, where I honed my leadership ability as the Leading Chief MS of NMCB-17 and later as Logistics Training Chief and Food Service Chief for N4, Third Naval Construction Brigade in Port Hueneme.

Based on your own experiences, what advice would you give to those who have recently joined the Navy?

To those that desire a career in Navy food service as a Culinary Specialist (CS), I'd say learn, learn, learn. Take every opportunity to learn everything you can about your chosen rating, even beyond the scope of Navy food service. Today I would seek assignment to the CPO Mess or the Wardroom Mess, in addition to working the General Mess. This will not only enhance your career but will give you an opportunity to expand your culinary skills, especially in terms of plate presentation, sauces (beyond the five mother sauces) and upscale cuisine.

At the time, many pre-1975 CSs (including myself) saw the Wardroom Mess as degrading work that was relegated to the Stewards. Many of us avoided such assignment. I changed my mind after my advancement to Chief Petty Officer. As the Leading Chief MS of NMCB-17, I was responsible for the General Mess, CPO Mess, Wardroom Mess and the BEQ. I slowly realized that officers "put their pants on one leg at a time" just as I do. I accepted my assignment with pride and served the Chiefs and Officers, in the same manner, I had served enlisted Sailors. Only now, I was performing that role in a position of leadership. It was my duty to pass this enthusiasm on to my cooks.

My other advice is to accept increasing responsibility, especially leadership roles. The goal for every enlisted sailor, especially those with a career (active or reserve) in mind, should always be the advancement to Chief Petty Officer. As the most effective leaders in all of the services, being "The Chief" teaches you a lot about humility, motivation, and leadership. You're the man in the trenches who gets the job done (and trains your Division Officer!).

And seek leadership roles beyond the galley. While Leading Chief CS is a worthwhile goal (and necessary goal for a career CS), extra military leadership roles expand your career. During my 20 years in the Seabee reserve, I served as Fire Team Leader, Squad Leader, 80mm Mortar Team Leader, Headquarters Company Chief, Platoon Chief for crew-served weapons school and career counselor, among many other assignments. This was in addition to fleet assignments as Division Damage Control Petty Officer, sight-setter on a 3″ 50 cal. gun. and 1JV fantail photo talker during Sea and Anchor Detail.

In what ways has TogetherWeServed.com helped you remember your military service and the friends you served with.

Since my retirement in 1999, I've maintained the connection with several Navy shipmates on my own. Among those are MSC Bob Voigt, my Assistant Leading Chief MS from NMCB-17, and CS3 Dave Staken, fellow ship's cook from the USS Cocopa. I had dabbled in several other military Internet sites.

Together We Served has helped me locate a number of shipmates from a long career, especially those from my shipboard days in the 1970s. I have since become the unit historian for the USS Cocopa (ATF-101).
RECORD YOUR OWN SERVICE MEMORIES

By Completing Your Reflections!

 Service Reflections is an easy-to-complete self-interview, located on your TWS Profile Page, which enables you to remember key people and events from your military service and the impact they made on your life.

Please describe who or what influenced your decision to join the Marine Corps?

Actually, it was sort of a joke that backfired. After high school, my two best friends and I all got jobs in the New York Engineering Department at the AC&F Plant in Berwick. We started out in the Mail Room and after several months there, we were assigned to Drafting Boards as Apprentice Draftsman. It was a pretty interesting job; it was great to go out in the Plant and see the cars being built and be able to spot a piece for which you had done the drawing. We were in the Passenger Car Division and, at that time, they were building some beautiful cars. But the three of us were restless; we were always plotting something different to do. At one time we discussed going to California to see what we could do there. Another time we were going to buy a cement mixer and start laying sidewalks. We came up with all kind of hare-brained ideas, none of which we ever followed through. Everybody would just laugh when we came up with a new scheme, knowing it would probably end like all the others. And then we decided to join the Marine Corps.

This time we actually resigned from our jobs, but we decided up front that it would be all or none. We felt pretty good with that because we were pretty sure at least one of us wouldn't pass the physical. One had some bad teeth, one had bad feet, and I thought I was too short. We resigned effective the end of August, and originally, were scheduled to go to Philadelphia the 22nd of September, 1948 for our physicals. At that time the Marine Corps was quite small, the slogan was, "Only 100,000 may serve". It turned out the quota for September had been filled and we were rescheduled for October 20. Things were getting pretty tight; we had no money coming in and all of us were getting close to the end of our savings, but we hung in there. October 20 finally arrived and we were off to Philly. The Marine Corps played a nasty trick on us; they accepted all three of us. We were sworn into the Marine Corps on October 21 and that afternoon, we left Philly by train for Parris Island, S. C. Things would never be the same again. We graduated from Boot Camp on January 12, 1949.

Whether you were in the service for several years or as a career, please describe the direction or path you took. What was your reason for leaving?

After Boot Camp, I was assigned to the Reproduction Section, Marine Corps Schools, Quantico, VA. I was originally supposed to be assigned to the Drafting Section, but when I arrived, there were no openings in that Section so I was "temporarily" assigned to the Photo Section. Twenty years later, when I retired, I was still in the OF 1500 field, Printing and Reproduction, not the OF 1400 field, Drafting, Mapping and Surveying. With the exception of the two and a half years assigned to the Marine Security Guard Program as an MSG at the American Consulate General, Madras (Chennai), India, my entire time was in the Reproduction Field.

If you participated in any military operations, including combat, humanitarian and peacekeeping operations, please describe those which were the most significant to you and, if life-changing, in what way.

Surprisingly, in a twenty year career, I never served in any combat operations. I came close one time; in November of 1951, I received orders to report to Camp Pendleton for assignment to a replacement draft and duty beyond the seas. Several weeks later, orders came from HQMC assigning me to the MSG Program. Since these orders were by name and the earlier orders were on the basis of MOS, the latter orders had precedence. This is one of the big "what ifs" in my career. Had I not gone to India, I would never have met my future wife or had the family I did. It would have changed my entire life. One can only wonder.

Of all your duty stations or assignments, which one do you have fondest memories of and why? Which one was your least favorite?

I enjoyed all my duty stations, but I must say, my tour In India has to be the most memorable. As I mentioned earlier, I met my future wife while on this tour and the duty itself was completely different from any other I experienced. Where else would a young enlisted Marine meet Ambassadors and other diplomatic notables, both American and foreign? The fact that I was one of the original Marines assigned as an MSG to the Consulate General in Madras contributed to it being a memorable experience. The MSGs hosted the first Marine Corps Birthday Party in Madras in November of 1953. It was quite a success. MSG duty is unique and only a relatively few are fortunate enough to experience it.

From your entire service, including combat, describe the personal memories which have impacted you most?

I would guess the thing that stands out the most is that as a result of being assigned to the MSG Program, I got to circumnavigate the Globe. I went to India by way of the Pacific and, two years later, returned to CONUS by way of the Atlantic. As we flew MATS at that time, this resulted in a number of touchdowns and layovers in many countries. I spent a week in Toyko, Japan, living aboard APL 46 in the Harbor. As we were only authorized civilian clothes on this assignment, this was a story by itself. Also, we had a layover in Bangkok, Thailand. We also touched down in Saigon when it was the capital of Indo-China. On the return trip, I had a 4-day layover in Dhahran, Saudi Arabia. We also touched down at Wheelus AFB in Tripoli, Libya. So, although I have not been to the Halls Of Montezuma, I have been to the Shores of Tripoli. Our itinerary is listed:

Departed Washington — 8 February 1952 (By rail from Union Station), Chicago, Ill. 9 February 1952, San Francisco, Ca1. —11 – 15 February 1952, Departed Travis AFB, Ca1. -~- 15 February (By Military Air Transport Service (MATS)), Hickam AFB, (Honolulu) Hawaii — 15 – 19 February 1952, Departed Hickam AFB — 19 February 1952 (MATS), Johnson Island — 19 February 1952, Wake Island — 20 February 1952, Iwo Jima — 21 February 1952, Tokyo, Japan — 21-28 February (Quartered aboard APL-46 in harbor), Departed Tokyo, Japan — 28 February 1952 (MATS), Okinawa — 28 February 1952, Manila, Philippine Islands — 28 – 29 February 1952, Saigon, Indochina — 29 February 1952, Bangkok, Thailand — 29 February – 1 March 1952, Calcutta, India — 1 – 5 March, 1952, Departed Calcutta, India — 5 March 1952 (Commercial Indian Air), Arrived Madras, India — 5 March, 1952.

RETURN ITINERARY: Departed Madras 23 April 1954 (Commercial Indian Air), Calcutta, India 23-25 April, Departed Calcutta 25 April (MATS), New Delhi 25-26 April, Karachi, Pakistan 26 April, Dhahran, Saudi Arabia 26-30 April, Cairo, Egypt 30 April, Wheelus AFB, Tripoli, Libya 30 April, Lajas Field, Azores 30 April-i May, Newfoundland, Canada 2 May, Westover AFB, Mass 2 May, U. S. Naval Base, Boston, Mass 3 May 1954.

Of all the medals, awards, formal presentations and qualification badges you received, or any other memorabilia, please describe those which are the most meaningful to you and why?

The Marine Security Guard Ribbon is the most meaningful to me. As I mentioned earlier, being an MSG is a unique experience and one experienced by a limited number of Marines. Supposedly, only the best are selected, and while that may be true now, I am not so sure it was in the early days of the Program. After all, they took me.

The Expert Badges are also meaningful to me. I was not a "natural" shooter. My exposure to firearms was very limited prior to entering the Corps. I did not shoot Expert until after I became a Staff NCO and then I shot Expert with the rifle four of my last five requalifications.

Which individual(s) from your time in the military stand out as having the most positive impact on you and why?

I can't single out one individual I would say had the biggest impact on me. I will say that my final senior DI, our Platoon had several over the course of Boot Camp, SSgt. W. R Stephenson, showed me you can enforce good discipline without resorting to "Chicken S–t" methods. That definitely impacted me when I became an NCO. One of the most colorful Marines I knew, and one for whom I had great respect, was Captain Marc A. Moore, S-3 Officer, H & S Bn, Hqs, FMFPAC. Capt Moore had been an aide to General "Chesty" Puller and some of that "Chesty" aura had rubbed off. I know that Capt. Moore could "chew you out" with the best of them. He retired as a Major General.

Can you recount a particular incident from your service which may or may not have been funny at the time, but still makes you laugh?

Two of my best friends enlisted with me. One was 18 at the time, The other and I were 19. At that time, the Marine Corps had a program whereby 18 year-olds could enlist for one year active duty followed by a number of years in the Reserves. Our friend really wanted to take advantage of that program, but my other friend and I convinced him to sign up for three. We had been in Boot Camp about a month and the younger of the three really hated Boot Camp, when my other friend and I were called up to Battalion Headquarters. Needless to say, we were apprehensive. Now this friend and I had enlisted in the Marine Reserve several months before we joined the regular USMC and all they wanted us for at Hqs. was to give us our discharges from the Reserves. The discharges were the regular discharge certificate with the word RESERVE typed under the large UNITED STATES MARINE CORPS across the top. On the way back to the Barracks, we concocted a plan to tell our other friend we were being discharged. We showed him the discharges, from a distance, and told him we were going home. I learned some new curse words that day. "You SOBs, I could have joined for one year, you talked me into three. Now you are going home and I'm stuck" and on and on. We were able to maintain this charade for several days before he realized if we were leaving, we would be gone. We got a good laugh then and still do when the three of us get together, except the younger one; he still fails to see the humor in the situation.

What profession did you follow after your military service and what are you doing now? 

I continued on in the Printing industry. After a couple of years in the private sector, I obtained a position at the U. S. Government Printing Office, Washington, D.C. The Division I worked in was responsible for 6 small Government Plants around the country. Now the Marine Corps, in addition to mobile Reproduction Sections at the FMF Headquarters level and the various Divisions, had two fixed Printing Plants, one at Camp Lejuene and one at Quantico. I had served at both and the equipment we had was very similar to what the GPO had in their Field Plants. My experience in the Marine Corps coupled nicely with my job at GPO.

What military associations are you a member of, if any? What specific benefits do you derive from your memberships?

I belong to a number of Military Organizations. To name a couple, the Marine Embassy Guard Association and the Marine Corps Engineer Association. Belonging enables me to stay abreast of what is happening in these fields now.

In what ways has serving in the military influenced the way you have approached your life and your career?

The Marine Corps instilled discipline into my life and caused me to stick with something, even when the going got tough. It also prepared me for employment after leaving the Marine Corps.

Based on your own experiences, what advice would you give to those who have recently joined the Marine Corps?

Things have changed so much since I was on active duty, I'm not sure I am in a position to give advice. All I would say is "Hang Tough"; most of you are facing situations I was never asked to face. Just know, your service is respected and appreciated.

In what ways has TogetherWeServed.com helped you remember your military service and the friends you served with.
 I have hooked up with some old friends who I hadn't heard from or about for years. In addition, I have become brothers to a number of Marines with whom I never served, but with whom I share common experiences and interests. Also, it is great to read the Forums and get a feel for what other Marines are thinking and doing.
View the service reflections of
MSgt John Ogden
U.S. Air Force (Ret)
(1953-1974)
Shadow Box: http://airforce.togetherweserved.com/profile/114547
PLEASE DESCRIBE WHO OR WHAT INFLUENCED YOUR DECISION TO JOIN THE AIR FORCE?
I lived my entire life in the shadow of my older brother Joe who had served in both the AAF and Navy during WWII, which I avidly followed in my young years. I remember a popular chant of youths my age after the D Day invasion. It went " Step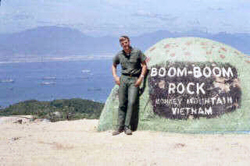 on the starter, step on the gas, here comes Hitler sliding on his ass". Followed by much gleeful laughter.
Brother Joe had just completed serving in his second war as a Marine in Korea. Because of this I had followed this conflict since it's inception and remember reading of the invasion of North Korea into South Korea in early 1950, the fall of Seoul, the surprise US landing at In'chon in late 1950, the recapture of Seoul, the headlong battles up the peninsula to the Chosin Reservoir When the Peoples Volunteer Army of China entered the conflict at the close of 1950 and completely encircled the X Corps. However the X corps fought valiantly, was able to breakout and were successfully evacuated at Hungnam Harbor on Christmas Eve the very date that Supreme Commander, General McArthur felt he would be able to have the troops back home. Unfortunately the war dragged on for another two and a half years. After several see-saw battles over the the 38th Parallel an Armistice was arranged in July 1953, An actual Peace Treaty between The North Korea, China and the United States, or the United Nations, has ever been signed. Legally, I guess you could actually say we are at war in this region until an actual Peace Treaty between the warring nations is signed.
Although we had just missed all the action in Korea, my best buddy Tom Poston and I decided to enlist. His brother was In the Navy, with mine in the Marine Corps we couldn't settle on either of our brothers services so we compromised and joined the young US Air Force which then gained two bright and handsome young men. While attending Basic Training at Lackland AFB, TX Tom was made Squad Leader and got to wear deuce strips, while I being scrawny and 5'1″, was made right guide, marched at the head of the flight and wore three stripes. Later I learned that this dubious honor was always given to the smallest man in the flight so the whole flight would have to guide on and match the stride of all to that of the right guide. At least the stripes kept us both out of pulling KP, barracks and latrine guard. Prior to graduating, we were promoted to A/3C I was sent to Keesler AFB, MS for Basic Electronics Training at Keesler AFB and Tom left to attend Aircraft Mechanics Training at Chanute AFB, where tragically he was killed an an automobile accident while on week-end pass.
I would say that I grew up wanting to be in the military and be trained in some useful skill. I completed both during my first two years of service. After working in the field for two more years, I decided I'd found my home and re-enlisted at Hurlburt Field, FL. I have since traced my ancestry back to 1640 and found that we have had family members that have served in every war from the Revolutionary War through the current wars in the middle east conflict. Perhaps military life is in our blood. I enjoy and am proud and honored to live among Veterans from WW11 through the present here at the Trinka Davi Veterans Village.
WHETHER YOU WERE IN THE SERVICE FOR SEVERAL YEARS OR AS A CAREER, PLEASE DESCRIBE THE DIRECTION OR PATH YOU TOOK. WHAT WAS YOUR REASON FOR LEAVING?
1954: I was assigned to the 3392 Instructor Sqn at Keesler AFB, MS and attended the Technical Instructor Course to enable me to teach the AC&W Radar Apprentice Repairman Course I had just completed. I taught the smaller gap filler radar, range and height finding radars and Identification Friend or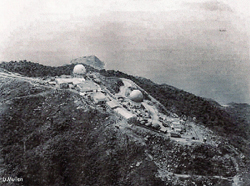 Foe (IFF) Mark 10 System.
1955: I was pulled for training into Course 32170F Bomb Systems Technician consisting of the APS-23 Search Radar and APA-44 Bombing and Navigation Computer. Upon completion I was re- assigned to the 3535 A&E Maintenance Sqn at Mather AFB, CA to maintain the Bomb/Nav Systems installed on T-29 Samaritans, configured to train Bomb/NAV Officer Students. Here I received the AOM Award and was subsequently promoted to A1C.
1956: I was re-assigned to a Tac Recon Sqd at Hurlburt Field, FL to maintain the Bomb/Nav Systems installed on the RB-66 Destroyers there. I was an unhappy camper as the maintenance shop was overstaffed and there wasn't enough work to go around. When someone came around asking for volunteers, I was first in line and wound up being re-assigned to Shaw AFB, SC for cross training into the new TRC-24 Radio Relay Equipment Repairman AFSC 30450. I maintained a TRC-24 Radio System at the Radio Relay Site at Eastover, SC. I met and married my wife Margaret on Dec. 29, 1956.
1957: I was re-assigned to the 585 C&G Sqn at Bitburg, AFB, Germany. I was deployed to Libya where we set up Radio Relay sites from Wheelus AFB, Tripoli to the Radar Guidance site at Garian. where Matador TM-61A missiles were guided to the bomb rage. Upon return, I was promoted to SSgt. My daughter Rhonda was born on Dec. 17, 1957 and shortly thereafter, I was deployed to and assigned NCOIC of of a Radio Relay site at Delmenhorst, Germany in the British Sector, and set up the site on a British Army Base.. After training my team, they improved the site operation to the extent that they were awarded Radio Relay Site of the Year. On several occasions, a black sedan on the Eastern side of the of the border would stop, men in civvies would get out, watch us through binoculars, and take pictures of the site. We felt that they also zeroed in on individual team members. Upon reporting this to our British buddies we were told not to worry as they were probably APN agents and only doing their job.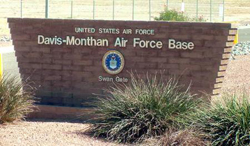 1959: I was re-assigned to a SAC unit at Davis-Monthan AFB, AZ. I cross trained into AFSC 30552 VHF Mobile Radio Equipment Repairman, AFSC 30453 Ground to Air UHF Communication Equipment and 30454 Ground (Heavy) Radio Equipment Repairman. My team and I installed and maintained the SAC Commanders Net and I had the additional duty as NCOIC of the MARS Station. I was authorized to remove electronics equipment from any aircraft in the bone yard scheduled for demolition. I attended an ADT Bomb Storage Alarm System training program and upon completion set up a training program to train other repairmen. It was a busy year and I learned a lot about the entire Ground Radio Communications Equipment Career Field.
1960: I was re-assigned to the 1st RBS Sqn Det 1 ,UT. I supervised 1 repairman and help maintain 1 UHF Ground to Air Radio Set and 1 ground to Air back up. I was not a happy camper and let it be known by requesting re-assignment. Shortly thereafter, I was re-assigned to the 33 Comm Sqn at March AFB, CA. I was immediately a happy camper. Five of us were assigned to assist the Collins Radio Engineers in installing a vast array of High Power HF SSB Transmitters used in the SAC Short Order System which would maintain 24/7/365 Communications between SAC Hq, Looking Glass the Airborne Command Center and all the B52 Bombers en-route to all strategic points of the Soviet Bloc during th Cold War.
1962: I was assigned to NATO 6th ATAF Izmir, Turkey. Here, I worked as Ground HF Radio Repairmen. I made time to study hard and finally obtained my 3047X skill level and was qualified to work on or teach any equipment in the 4 AFSC's Ground Radio Career field held a T30332 primary and a additional 32170F in BOM/NAV Systems which made a total of 6 AFSC's I had acquired and a well rounded knowledge of the electronics career ladder. I was now ready to tackle the Liberal Arts Evening. Courses offered through the University of Maryland European Extension.
1965: I was assigned to the 3413 Instructor Sqn Keesler AFB, MS. I taught the Ground Radio Apprentice Repairman Course in Jones Hall and the Officers Basic Electronics Course at Gulf Park Annex. I attended the Instructor Supervisor Course, was promoted to TSgt and completed the Ground Radio Superintendent Course 30490.
1968: I was assigned to Eglin AFB, FL Air Research and Development Command and managed the daily Inventory and Status Reporting of all Mission Essential Equipment to Dept of the AF. I continued my off duty education at Okaloosa-Walton Community College.
1969: I was re-assigned to the 620 Tac Con Sqn at Son Tra, RVN. I was a refugee from Dong Ha which had been wiped out by a typhoon and was assigned to get the MARS station atop Monkey Mountain up and running again. I spent the entire year in this cushy assignment as Honcho and Chief bottle washer. During the year my team increased the traffic count ten fold. I provided supervision, engineering and operation assistance and training. My team manned the nets 24/7/365 and provided the labor, know how and initiative to build a new radio hooch complete with cooking and sleeping facilities. When Senator Goldwater visited us, He was very impressed with what the team had accomplished.
1970: I was re-assigned to the USAF GEEIA Unit at Keesler AFB and was promoted. I was a very happy camper and hoped to finish my career with this Unit.
1971: I was again assigned to the 3413 Instructor Sqn for an Instructional Systems Development Project. Previously I had a chance meeting in the BX with my former Chief when we were teaching the Officers Electronics Course at the Annex during my previous Instructor tour and this I suspect is how I got pulled back. I was promoted to MSgt and for the next two years and a half years I was the Instructional Systems Development Team monitor. We completed the project on schedule, implemented the new system and completed the validation testing 2 months before my retirement date. I was allowed transitional absence to work at the Litton Industries automated shipyard. I completed the subjects required for a BS of Technical Education at USM and received my sheepskin. I retired on 1 Jul 1974.
IF YOU PARTICIPATED IN ANY MILITARY OPERATIONS, INCLUDING COMBAT, HUMANITARIAN AND PEACEKEEPING OPERATIONS, PLEASE DESCRIBE THOSE WHICH WERE THE MOST SIGNIFICANT TO YOU AND, IF LIFE-CHANGING, IN WHAT WAY.
I saw no combat during my entire career. I enlisted during the Korean War and retired just prior to the end of the Vietnam War. I was boots on ground in Vietnam 1969-1970. I arrived in time to participate in the Summer Fall 9 June 1969 – 31 October 1969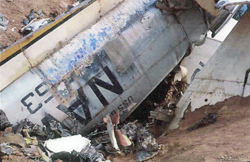 campaign. I was assigned duty as a shift leader and volunteered to be NCOIC,and maintain and operate radios during my off duty hours.
On several occasions I volunteered to accompany the Marine EOD team to downed Aircraft Sites and other sites that had been attacked by enemy forces to salvage electronics equipment that could be used for MARS and other operations. Needless to say I obtained very little sleep during this assignment.
The second campaign I was in occurred during Winter Spring 1 November 1969 – 30 April 1970. One day I was was installing radio antennas at the MARS station and watched several Providers spray all around Monkey Mountain and surrounding areas. My eyes, sinus,trachea, skin and esophagus were all burning before I realized that it was was no smoke screen those babies were laying down for the Marines out in the bush. I grabbed my ditty bag and hiked down the Monkey to our base camp at Son Tra. I took a long hot shower before I got all the grease out of my scalp and off my skin. Then I went over to the club and tossed down a few stiff ones to wash out the internal plumbing. I got to feeling pretty good but that didn't stop the burning inside. By the grace of God I've survived this long and intend to keep kicking for at least 21 more years if I have anything to say about it. So far I have survived Prostate Cancer and I'm working on Diabetes I I with diet and exercise.
My third campaign was the Sanctuary Counter Offensive of 1 May 1970 – 30 Jun 1970. I from AI8AM Monkey Mountain and a buddy from AI8AD Da Nang attended a MARS conference at Ton Son Nhut Air Base. The evening before, we decided to look for entertainment in Saigon. After an evening on the town we decided it would be best to spend the rest of the evening in a hotel near the base. We arose early the next morning and headed for the base. We passed a '59 Chevy with a man in the drivers seat wearing a floppy field hat. He looked like a Latino which shouldn't have caused us any alarm except for the Chevy and the field hat. We continued down the street until we heard him open the door. He proceeded to the rear door and removed a weapon. Luckily we were at the end of a block wall which we both ducked behind as we heard the bolt drawn back Alpha Delta had drawn his four inch pocket knife and I had picked up a broken cinder block. At that time a large group of RVN Airman rounded the corner on motorbikes, the Latino ducked into an apartment building, alpha delta and alpha mike ran the remainder of the way to Ton Son Nhut.
My fourth and last campaign was Southwest Monsoon 1 July 1970 – 30 November 1970. It is called such because of the muggy, rain and drizzle that made land operations difficult.I was preparing and looking forward to returning to my family in the sates.
The photo below is one of two F-8 Crusaders that pranged into the Monkey. The Marine F-8 went in just outside the gate to the Radar Site. I could see it from the MARS station. The one shown below was on the other side of the Monkey.
OF ALL YOUR DUTY STATIONS OR ASSIGNMENTS, WHICH ONE DO YOU HAVE FONDEST MEMORIES OF AND WHY? WHICH ONE WAS YOUR LEAST FAVORITE?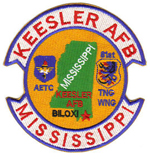 My assignments to Keesler, AFB MS. I served three tours there, I first arrived there in Dec. 1953 where I was to be trained into the Electronics Systems career ladder. I received as a Electronics Systems Helper, AC&W Equipment Apprentice, Technical Instructor, OJT and Bombing/Navigation Systems Technician. I became thoroughly acquainted with the Gulf Coast. I was converted, baptized and ordained an elder in the priesthood of the Church of Jesus Christ of Latter Day Saints which has effected the direction my life has taken over the years. I made many friends while there and regretted leaving in Aug. 1955.
I was again assigned to Keesler in Apr 1965 with duty as instructor in the Ground Radio Maintenance Apprentice Course. I was promoted to TSGT. We built and lived in our first house and enjoyed the good fishing and seafood found along the Gulf Coast. I was selected to attend the 30490 Ground Radio Superintendent Course.
After returning from Vietnam in Sep. 1970 I was assigned to GEEIA and spent several happy months modifying or installing electronics systems at several installations. However I was transferred back to the 3413 Instructor Squadron and promoted to MSgt. For the remaining years of my career I supervised an Instructional Program writing team until my retirement on 1 Jul 1974
My least favorite was my assignment to Hurlburt Field because there was only one B-66 Destroyer for about 20 32150F Bombing/Navigation Maintenance Mechanics. Work was scarce. I volunteered for another assignment and left a few weeks later.
FROM YOUR ENTIRE SERVICE, INCLUDING COMBAT, DESCRIBE THE PERSONAL MEMORIES WHICH HAVE IMPACTED YOU MOST?
The bond that formed between the MARS Men, MARS Volunteers and the Operators of the two radar sites and the Gatr site was outstanding. They were all intent on seeing that the MARS operation was manned 24/7. I am deeply indebted to Gene Dixon from the GATR site who helped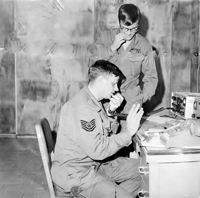 me maintain the radio equipment and antenna farm during his off duty time. It seemed that all those who were assigned to the Monkey were determined to do whatever was required of them and were willing to pitch in where ever needed.
The day Senator Barry Goldwater visited the MARS Men stands out above the rest. He was an avid MARS Man and if I'm not mistaken, he visited with most if not all of the MARS stations in Southeast Asia at one time or another. The day he visited us on the Monkey, you'd never have thought him to be a U.S. Senator, a presidential nominee or a Reserve USAF Major General. He was very congenial, chatted with all and swapped several war stories. He even took his turn at operating on one of the Nets. He had his own MARS station that was staffed by volunteers. A MARS station lucky enough to make contact with his station received phone patches for their clients at no charge. Barry footed the Bell charges from his station to wherever the patch was made.
To the Men of MARS who have never received medals or accolades for their service, I salute you. A lot of you worked 24/7/365 to provide back-up communications, obtained radio contact with AARS, ran phone patch traffic, relayed MARS Grams for the guys in the remote areas and trenches of Vietnam and maintained the equipment required to do so. I doubt if your story will ever be told. But that is neither here nor there. You also served proudly.
WHAT ACHIEVEMENT(S) ARE YOU MOST PROUD OF FROM YOUR MILITARY CAREER? IF YOU RECEIVED ANY MEDALS, AWARDS, FORMAL PRESENTATIONS OR QUALIFICATION BADGES FOR SIGNIFICANT ACHIEVEMENT OR VALOR, PLEASE DESCRIBE HOW THESE WERE EARNED.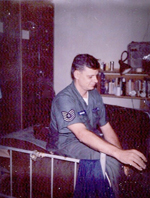 I received no medals for valor. How ever I did receive the Air Force Commendation Medal. The citation that accompanied the award reads:
"Master Sergeant John R. Ogden distinguished himself by meritorious service as Instructor and Instructional Systems Development Monitor, Course 3ABR30434, Ground Radio Branch, Communications Systems Department, Headquarters, United States School of Applied Aerospace Sciences, Keesler Air Force Base, Mississippi, from 15 July 1971 to 30 June 1974, During this period Sergeant Ogden demonstrated superior qualities of leadership,dedication, and technical knowledge which resulted in a significant improvement in our training program. His excellent executive ability, coupled with his management of resources, contributed immeasurably to our training mission. The distinctive accomplishments culminate a distinguished career in the service of his country, and reflect credit upon himself and the United States Air Force."
OF ALL THE MEDALS, AWARDS, FORMAL PRESENTATIONS AND QUALIFICATION BADGES YOU RECEIVED, OR ANY OTHER MEMORABILIA, PLEASE DESCRIBE THOSE WHICH ARE THE MOST MEANINGFUL TO YOU AND WHY?
The Vietnam Service Medal because it represents a brotherhood of warriors who put their lives on the line for their country, many fought bravely many died bravely and gave their lives willingly in the hope that the entire world will one day enjoy peace, justice, liberty and freedom.
Senator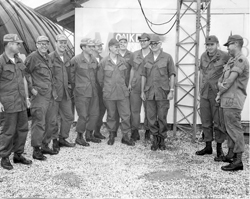 Barry Goldwater championed those who served in Vietnam and Southeast Asia.He made several fact finding tours over there and strongly opposed the rules of engagement set forth by LBJ and his cohorts. He felt that the toll in military lives was deplorable and fought for more drastic measures against the enemy. He was quoted as saying:
"If I had inherited the mess that Johnson got into, I would have said to North Vietnam, by dropping leaflets out of B-52s, 'You quit the war in three days or the next time these babies come over, they're going to drop some big bombs on you. And I'd make a swamp out of North Vietnam. I'd rather kill a hell of a lot of North Vietnamese than one American and we've lost enough of them,".
He favored the use of Nuclear Artillery that was and is part of the U.S. Arsenal. This scared a lot of liberals and needless to say he was never elected president.
The photo seen here was taken during his visit to the Monkey Mountain MARS Station in December 1969. He was an avid MARS Man and ran many a phone patch for those serving in Vietnam and Southeast Asia and picked up the tab from his station to it's final destination. The awe struck Tech Sergeant standing on his left is your own Ogie Doggie. The other three team members are on my left and the rest were volunteer operators. Jack Webb, my wingman, who replaced me as Honcho when my DEROS arrived is looking over my right shoulder.
WHICH INDIVIDUAL(S) FROM YOUR TIME IN THE MILITARY STAND OUT AS HAVING THE MOST POSITIVE IMPACT ON YOU AND WHY?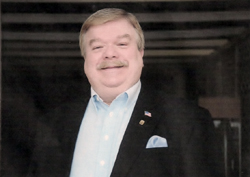 My second Instructor Supervisor 1965-66, Marvin Claytor GS-11 and former AF SSgt who took me under his wing, became my best friend, confidant and fishing buddy. However I fear I've lost him. I tried to call him after Katrina hit and got no answer. I've tried since and have been told that he no longer has that number.
CAN YOU RECOUNT A PARTICULAR INCIDENT FROM YOUR SERVICE WHICH MAY OR MAY NOT HAVE BEEN FUNNY AT THE TIME, BUT STILL MAKES YOU LAUGH?
My wife was still a victim of culture shock when we left Turkey. When ever we went out she was always rubber necking to make sure that no Turk had his eye on Rhonda, our six year old, platinum blond, blue eyed beautiful daughter who would have been a prized possession in any rich Turk's harem irregardless of her tender youth. I have no idea what the Turks fed their horses that they hitched to the Phaetons that constantly roved every street of Izmir picking up passengers at Ecke Pachuk (25 lira or $.25 US) each head not including babes in arms. The horses didn't drop road apples as those here do. They dropped cow dabs but much juicier. With all her rubber necking, Margaret would inevitably step right in the middle of one and start to slip.
Someone had to be there to catch her or she would have done the splits. She would release an epithet like you never heard come from a sweet lady's mouth. She would immediately turn tail and make a bee line for the apartment post haste, grab a jug of Clorox, run water into the tub and soak her foot for an hour or two.before she would sally forth again. The worst of these occasions occurred one evening when we and the neighbors went to the movies. Archie pulled up next to the movie house and parked in the alley. Flo pulled the front seat forward so Margaret could exit. It was a '63 Chevy SS and as with all coupes, it was hard to get out of the rear seat. She managed to get her foot out and when she began to put her weight down she let out the most chilling blood curdling scream I'd ever heard. I ran around the car to see what had happened.
She was up above her ankle in the most ancient watering hole in ancient Smyrna aka Izmir. Jonah had probably used this one when he came forth from the belly of the whale, Alexander the Great probably used it on a foray through Smyrna, after that came the Roman Legions. St. Paul probably used it as boy roaming the streets of Smyrna, after that came the crusaders. Once she begin to stir it up by removing her foot, you wouldn't believe the stench that emanated from it. She pulled her foot out leaving her right shoe buried in the muck. When Margaret got her first whiff, she commenced to upchuck and continued till she got the dry heaves. Finally she sat down in the front seat, poked the putrefied foot out the window and muttered weakly, "Please take me home." I think she meant back to the land of the big BX but I had to complete my tour. When we got her back to the apartment she went through her usual ritual only she used a whole jug of Clorox. Her right shoe is probably still buried in the muck of the ancient watering hole of Izmir.
WHAT PROFESSION DID YOU FOLLOW AFTER YOUR MILITARY SERVICE AND WHAT ARE YOU DOING NOW? IF YOU ARE CURRENTLY SERVING, WHAT IS YOUR PRESENT OCCUPATIONAL SPECIALTY?
In 1978 after teaching Electronics Courses in Higher Education for four years, I was employed as an Electro-Mechanical Process Engineer by the Cooper Group-Weller Plant in the Electrical/Electronics Manufacturing Industry for twelve more years. During this period, two books I read changed my life. The two books were written by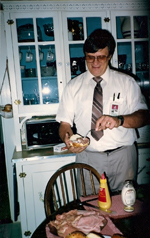 Benjamin Graham and titled "The Intelligent Investor" and "Security Analysis". I read, re-read then diligently studied them. In 1989 I said to myself, "I can do this." So I quit working for the man and using our savings and retirement accounts, I started to work for myself and have done so until the present. Now I work when the need arises or the spirit moves.
I spent much of my time looking after my ailing wife before she passed on 28 Mar 2011, visiting on AFTWS and working with Grass Roots movements that are working to get the nation to return to the tenets established by our founding fathers.
At present I reside at the Trinka Davis Veterans Village in Carrolton GA where we receive outstanding care and treatment. I can't say the same about the County Probate Courts though. I was declared a Ward of the State even though I scored in the 85th percentile on a competency examination, declared competent by four psychologists and two psychiatrists. Now my estate is controlled by a Conservator, Jerry A. Landers Jr., Attorney, Guardian ad Litem, Dawn R. Levine, Attorney and Kelli L. Wolk Probate Judge. Since 09/26/2013, $109,438.37 have been received into my estate. $81,894.17 were dispersed. As of 05/21/15 only $25,214.07 remained in my estate. Mr. Landers claimed disbursements were made to me in the amount of $9,182.81 during this period, I only received a total of $7,896,24. At present I am allowed $500/month of a monthly total income of $3,743/month. The powers that be dispose of the rest in any way they see fit. How many others who have been caught up in the Probate Courts of the nation have their estates wrested from them by the court officers who are supposed to be protecting them? New laws must be passed to protect those who are incapacitated or aged from being exploited at the hands of unscrupulous court officers of the Probate Courts. There are millions upon millions in Federal benefits available to those who are capable of manipulating the present laws.
WHAT MILITARY ASSOCIATIONS ARE YOU A MEMBER OF, IF ANY? WHAT SPECIFIC BENEFITS DO YOU DERIVE FROM YOUR MEMBERSHIPS?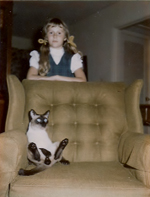 The Disabled American Veterans have always been there to run interference for me when I was processing disability claims through the VA bureaucracy. I would never have made it to first base without them. They also keep me well informed on programs and benefits available to disabled veterans.
The picture you see here reflects how I felt after a day of being hassled at a VA Hospital. All I wanted to do is sit down with my feet up and stare off blankly into space. The DAV helps me survive this. The little blond haired, blue eyed darling is the reason my better half and I, Margaret were so over protective of her during our stay in Turkey. Siamese Sam helped watch over Rhonda too. He was every bit as over protective as Margaret and me.
IN WHAT WAYS HAS SERVING IN THE MILITARY INFLUENCED THE WAY YOU HAVE APPROACHED YOUR LIFE AND YOUR CAREER?
I was a kid who skated through school with a B+ average and never cracked a book other than those pertaining to social studies or history as they were subjects I loved. It was this immature kid who enlisted and wanted to jump right into the middle of the Korean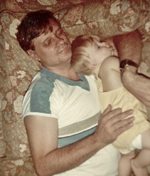 War and single-handedly win it. But my Guidance Counselor was very wise and turned turned down every item on my wish list. I finally gave up and stated that I might like working on rockets, and he informed me that it was a very hard field to get into. He shook his head and told me that I would have to go though several courses of electronics training first. I was tired of batting out on everything I suggested so I reluctantly said " Sign me up". Without realizing it, I had just learned the rules of how to get along in life.
1) Look before you leap.
2) Thoroughly discuss all the ramifications with someone in the know.
3) Always take the path that offers the best opportunities .
I have since followed these these rules and they have served me well in life.
BASED ON YOUR OWN EXPERIENCES, WHAT ADVICE WOULD YOU GIVE TO THOSE WHO HAVE RECENTLY JOINED THE AIR FORCE?
If you don't have a better half, look the field over and choose wisely. If the Air Force is not for you, wait until you have you have completed at least 4 years of college before you tie the knot. Always agree with your better half. Always watch your six. Never leave a buddy behind. Follow the three rules for getting along in life. Take advantage of every available opportunity. Do what's right. Always give God the glory for your accomplishments.
IN WHAT WAYS HAS TOGETHERWESERVED.COM HELPED YOU REMEMBER YOUR MILITARY SERVICE AND THE FRIENDS YOU SERVED WITH.
It has served as a gathering place, town hall, education center and forum, chat room and family reunion. I have been able to contact veterans of all the branches of our Armed Services and learn what their views are on national and world events. I now have contact a vast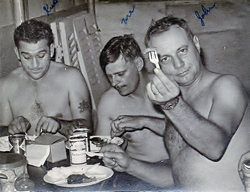 new family that I was unaware of less than a year ago.
I am a lifetime member and have seldom missed a daily visit except when I was on the road or had no access to a computer. It enhances my esprit d' corps. It has provide me with the means of joining with brothers on the the other branches of TWS and I have enlisted their help in seeking information about my Brother Joe's experiences in the three other branches of service prior to getting smart enough to join me in USAF, from which we both finally retired. He started in the Army Air Force and strayed to the Navy and the Marine Corps. He's the only one I know who has served in four of the five branches. I enjoy the camaraderie that I had when I was on active duty.
I love discussing topics of interest on the Forums and swapping e-mails with my Wingmen. I've made more friends than I've ever made in private life. Most of the ones I made there were the ones who like all here have been there and done that. I will love swapping photos of my family with those aboard who engage in such activities. Before starting this project, I had never edited a photo. I have to give myself an" A" for effort.
Read the service reflections of
GM1 Tom Bateman
U.S. Navy
(1976-1989)
Shadow Box: http://navy.togetherweserved.com/profile/231497
PLEASE DESCRIBE WHO OR WHAT INFLUENCED YOUR DECISION TO JOIN THE NAVY?
I had always wanted to join the military. I was raised on WWII movies, built military models, listened to stories from my uncles and just loved the thought of it. As a child I had thought I would join the Army and I would be a Tanker. I had a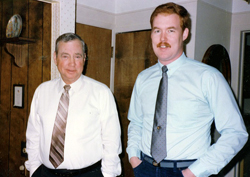 pair of army fatigue coveralls that I wore all the time. My Mother said I would only take them off to be washed. Over my teenage years, my uncle Don (EM1 WWII SeaBee) told me about his service in the Navy. That, his love of our country and it's veterans along with his Civic Pride is what confirmed my choice in military service and steered me from the Army to the Navy.
In igh school I took Army ROTC (there was no NROTC in our school system) and made it to Colonel (Battalion Commander for the school) by the end of my senior year. This guaranteed that I would start out as an E-3 instead of an E-1. At the start of my senior year I enlisted in the Navy's Delayed-Entry Program. I left for Boot Camp 5 days after graduation.
WHETHER YOU WERE IN THE SERVICE FOR SEVERAL YEARS OR AS A CAREER, PLEASE DESCRIBE THE DIRECTION OR PATH YOU TOOK. WHAT WAS YOUR REASON FOR LEAVING?
I had originally planned on making a career of the Navy, most likely staying enlisted. I quickly advanced to PO2 and enjoyed the work at that level but as I moved more into a leadership position, i found that I missed the hands on work. I took and passed the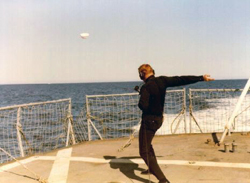 E6 exam on the first try and was frocked to PO1. At that point I had become interested in computers by taking civilian correspondence courses and all the computer-related Navy Correspondence courses I could. At this point, I decided that I was more interested in programming than missiles and did not reenlist.
After I got home, I applied to a local Community College and finding part time work, I found that I did miss the Navy so I joined the Reserves. After taking and passing the E7 exam, I decided to apply for Limited Duty Officer with a Data Processing specialty and started the paperwork to do so. Unfortunately, I was told that I could not change my specialty to Data Processing (I had my Associates Degree by then and was working in the field) due to overmanning. It didn't make sense to me to have to keep up on weapons knowledge while pursuing a totally different career in the civilian world. At that time I started working mid-nights, Monday night through Friday night, which messed up my Saturday drill days, so I went Category-H (inactive Reserve) and let my contract lapse (and I'm still kicking myself to this day for letting that happen).
IF YOU PARTICIPATED IN ANY MILITARY OPERATIONS, INCLUDING COMBAT, HUMANITARIAN AND PEACEKEEPING OPERATIONS, PLEASE DESCRIBE THOSE WHICH WERE THE MOST SIGNIFICANT TO YOU AND, IF LIFE-CHANGING, IN WHAT WAY.
We made an Indian Ocean deployment as part of the USS America Battle Group in 1981. During that deployment we were detached from the Battle Group and sent up into the Persian Gulf. Iraq and Iran were at war at this time so we were deployed as a Radar Picket/Air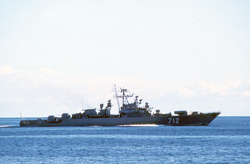 Defense asset. We cruised at Condition 3, weapons manned and ready to go, making sure nothing spilled over into the countries to the east.
I remember standing 12 hour watches in the Missile House and then going up to CIC to stand a 4 hour watch as Engagement Controller then having 8 hours to sleep, relax, whatever. The Battle Group was relieved after 5 months in the area and proceeded up the Gulf of Suez to begin a northern transit of the Suez Canal. We made the transit at Condition 3 with many of the Security Force armed and on deck (to repel boarders) due to the assassination of President Sadat of Egypt earlier in the month.
The America kept a CAP over our Battle Group and the Egyptian military patrolled the canal with Helos.
While in the Indian Ocean we also played tag with numerous Russian warships at various times but never engaged.
OF ALL YOUR DUTY STATIONS OR ASSIGNMENTS, WHICH ONE DO YOU HAVE FONDEST MEMORIES OF AND WHY? WHICH ONE WAS YOUR LEAST FAVORITE?
I have say that USS Preble (DDG 46) was my favorite duty station. I spent 4 years of my life with her and wish I could relive those days yet again. I was assigned to her out of "C" school and since her home port was Pearl Harbor, I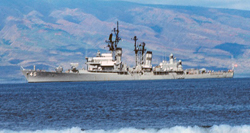 was sent to San Francisco to catch a MAC flight. The transportation desk at the San Francisco airport saw the home port and sent me on my way to Hawaii. When I arrived, I found out she was currently in San Diego, stuck with an engineering casualty. Since it appeared that she would be there for a while, I was then assigned TAD to Harbor Clearance Unit 1, which was based at Alpha Docks on Hickam Field.
I spent about 3 months with this unit and had a great time. Those Divers were a great bunch of guys and I even got to help a bit on the testing of the MK-12 diving system that replaced the old bronze hardhat suits you always see in the old movies. Those 3 months allowed me to settle into the tropical routine of Hawaii. Once aboard, I found that even as a PO3 I had to pay my dues. Our division was rank heavy due to most of the FTM's coming aboard as PO3's so I had to pull Compartment Cleaning duty. It really was not that bad and had to wait for my security clearance to be finalized so I could get access to the Missile House (can you say "Special Weapons"?). Once I was actually working in my rate, life was great.
My least favorite duty station was Boot Camp but not for the reasons you may think. I was actually very bored there. I already had 3 years of high school ROTC under my belt so a lot of it was repetition for me, to the point that I kept falling asleep in class.
FROM YOUR ENTIRE SERVICE, INCLUDING COMBAT, DESCRIBE THE PERSONAL MEMORIES WHICH HAVE IMPACTED YOU MOST?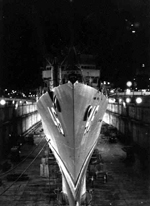 Hard to say. My entire active duty time was great, even though I didn't think so at the end. Being stationed on a ship home-ported in Pearl Harbor was fantastic, especially when we went into the shipyard for a year. It was just like shore duty. Our deployment to the Indian Ocean/Persian Gulf was 212 days long with only 22 days in port so with 3 section duty that meant 197 days aboard ship. There was a lot of monotony and a lot of time to kill. This did allow me to complete a number of Navy correspondence courses along with my Civilian computer course and gave me time to build the associated microcomputer. Unlike nowadays where you just plug everything together to build a computer, I had to actually build all the circuit boards and even build the integrated video monitor.
Military service in general matured me and reinforced what my parents taught me; to be responsible for my actions, a trait that many people seem to lack in this millennium.
WHAT ACHIEVEMENT(S) ARE YOU MOST PROUD OF FROM YOUR MILITARY CAREER?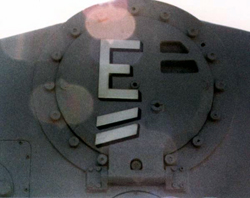 USS Preble (DDG 46) earned her 6th and 7th Missile "E" while I was aboard and her 8th, just after I left'; no small task as the only ship in the Navy I was aware of that had a better record was the USS Chicago (CG 11) which was decommissioned in 1980 with 11 straight Missile "E"s. Also, for some reason, my division (GMM's and FTM's), were tasked with manning After-Steering while underway. I can remember being sent up to the bridge to learn to steer the ship prior to being assigned to After-Steering watch. I must have done much better than I thought (and than anyone else) because after that, I was assigned as Special Evolution After-Steering Helmsman. I held this position for over 2 years. The only problem with this is I never saw our entrance or exit from a port nor any unreps. But then I guess I didn't have to pull lines or hump stores.
OF ALL THE MEDALS, AWARDS, FORMAL PRESENTATIONS AND QUALIFICATION BADGES YOU RECEIVED, OR ANY OTHER MEMORABILIA, PLEASE DESCRIBE THOSE WHICH ARE THE MOST MEANINGFUL TO YOU AND WHY?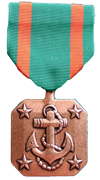 I'm a "Cold War" vet; Medals/Awards were few and far between back in the day, the Enlisted Surface Warfare Specialist (ESWS) was just hitting the fleet and was the only badge available to surface guys at the time.
I did receive the Navy Achievement Medal for "Professional Achievement" while in the Persian Gulf in 1981 (awarded by COMMIDEASTFOR). While in the Gulf, we were at Condition 3 the whole time so it was critical that the Missile System remain up and functional. We had a couple of system causalities that I was able to quickly repair (the system was over 20 years at that point) to maintain our state of readiness. If the casualties were not quickly resolved we would have had to pull off the line which would have been a black eye to the command and could have possibly exposed the countries to the east.
WHICH INDIVIDUAL(S) FROM YOUR TIME IN THE MILITARY STAND OUT AS HAVING THE MOST POSITIVE IMPACT ON YOU AND WHY?
GMCS Cris Relyea (RIP Master Chief). He was my Sea Daddy when I first got aboard the ship. He took me under his wing and steered me in the right direction. He was instrumental in my achievements while aboard and after I left the Navy. I still think of him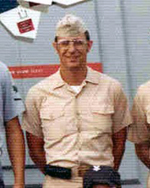 often. He was such a great guy. He had a command presence that you could feel without his having to force it upon you. You wanted to follow his lead, he didn't need to coarse or explain why. I wish he was still around so I could thank him again for taking the time to show me the way.
FTCM James Julian was our Division LCPO after GMCS Relyea. He was instrumental in setting the direction of my civilian career. He suggested using a portion of our G.I. Bill benefits to take a "Master's Course In Micro Computers" from a now defunct company. The interesting thing about the course was that they provided a Heath Kit computer that you built as part of the course and got to keep (with your benefits paying for it). That set the hook and it must have been the right thing for me since I've been in the industry for over 30 years and still love my job.
CAN YOU RECOUNT A PARTICULAR INCIDENT FROM YOUR SERVICE WHICH MAY OR MAY NOT HAVE BEEN FUNNY AT THE TIME, BUT STILL MAKES YOU LAUGH?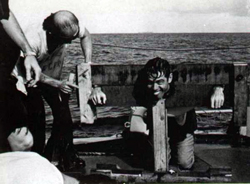 Shellback initiation when we crossed the equator on our way to Australia in 1981. The whole thing was a lot of fun and messy. It helped to break up the monotony of too many days at sea and let everyone blow off some steam. It was all in good fun and luckily before the PC era came around (those that did not want to participate did not have to).
There were way more pollywogs than Shellbacks so they may not have paid as much attention to us as they would have liked but some got special attention. I remember the Operations Department head, LCDR (later VADM) Green getting a lot of personal service. He took it all in stride and had a good time.
Those were the days.
WHAT PROFESSION DID YOU FOLLOW AFTER YOUR MILITARY SERVICE AND WHAT ARE YOU DOING NOW? IF YOU ARE CURRENTLY SERVING, WHAT IS YOUR PRESENT OCCUPATIONAL SPECIALTY?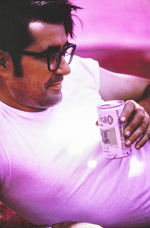 After discharge from Active duty I got into Data Processing (now called Information Technology) and have been in the field ever since. I can thank FTCM Jim Julian for steering me to the correspondence course that I took which got me interested in the field. (The picture looks strange because I was playing with infrared film at the time.)
After receiving my degree, I started out as a Mainframe Computer Operator, became a Programmer/Analyst, then moved up to Systems Programming. During that time, networking came of age and I moved away from the Mainframe to become a Server Engineer. After about 10 years I moved over to the Network Engineer side (still keeping my hand in on the server side).
To date, I am now the Network Architect for a major airport in the US.
WHAT MILITARY ASSOCIATIONS ARE YOU A MEMBER OF, IF ANY? WHAT SPECIFIC BENEFITS DO YOU DERIVE FROM YOUR MEMBERSHIPS?
United States Naval Institute; It keeps me up to date on what the Navy is doing. NRA Life member (I am a Gunners Mate!), VFW Life member where I am currently at-large but plan to affiliate with a local post.
IN WHAT WAYS HAS SERVING IN THE MILITARY INFLUENCED THE WAY YOU HAVE APPROACHED YOUR LIFE AND YOUR CAREER?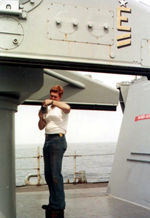 The Navy taught me so much that I still use every day. I can't even begin to think how I would have turned out with out it. "A" school gave me the basics (Boot Camp was a breeze for me due to 3 years of high school Army ROTC). "C" School taught me troubleshooting skills that I still use on a day-to-day basis along with how to read and use a manual (a skill many people never acquire, even in the IT field).
Working as a Gunners Mate Missiles was a great experience. You had to have so many skills, mechanical, electrical, electronic, hydraulic, pneumatics, plumbing, weapons, demolition, small arms, etc., etc., and of course, leadership.
BASED ON YOUR OWN EXPERIENCES, WHAT ADVICE WOULD YOU GIVE TO THOSE WHO HAVE RECENTLY JOINED THE NAVY?
1. Be safe but enjoy everything you can. I was "too" military when I was on active duty and regret that I did enjoy more of my time ashore while in port. You may never visit a port again in your life so make all of it you can.
2. Train, train, train! Take advantage of every class and training opportunity you can. An informed mind is the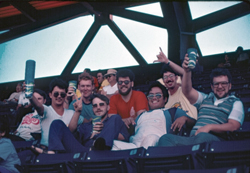 best tool you can have.
3. Do not be afraid of collateral duties. They can provide exposure to other skills and provide a little spice to your day-to-day duties.
IN WHAT WAYS HAS TOGETHERWESERVED.COM HELPED YOU REMEMBER YOUR MILITARY SERVICE AND THE FRIENDS YOU SERVED WITH.
I've found old shipmates and made new friends here and probably would not have had either opportunity were it not for this site. I have also used TWS to honor a number of friends and relatives that have passed away by creating Remembrance Profiles for friends and family to view.
Read the service reflections of
1LT Victor Lawe
U.S. Army
(1987-1997)
Shadow Box: http://army.togetherweserved.com/profile/135985
PLEASE DESCRIBE WHO OR WHAT INFLUENCED YOUR DECISION TO JOIN THE ARMY?
My Uncle Stanley Shelton (1SG, Ret
) influenced me to join the Army. I was frustrated after graduating college and not finding a job in my major of Journalism in the Washington, DC area. I visited the Navy recruiter who gave me an aviator test that "wasn't even competitive." Code for I flunked. I visited the Air Force recruiter who could not offer me any military jobs that I liked. My cousin Jan and my Uncle Stanley advised me against joining the Marines. I went into the Army recruiter's office and was told that 81E illustrator job was closed, 33J journalist job was closed, and 33R combat photographer job was closed. All of those jobs were under the Signal Corps so he showed me every laser disk they had for the Signal Corps. I settled on three jobs, 31C Single Channel Radio Operator, 72E and 72M multi-channel radio operator. After some closed doors discussion among the recruiter and his commander I was told the 72-series were closed but there was an opening for 31C Single Channel Radio Operator.
I took the ASVAB, Armed Services Vocational Aptitude Battery test and scored very high. The commander noticed I had a college degree and asked if I was interested in Officer Candidate School. I said yes. He advised me of the process. I was an Option 19, delayed entry enlistee. Option 19 meant I had station of choice after graduating AIT (Advanced Individual Training). [Untrue] During my last 90 days of civilian life, I became addicted to crack cocaine and my life became unmanageable. I didn't want to dishonor my commitment to the Army, so I checked into a rehab facility in Baltimore, MD. Two weeks after a 28-day program I boarded a bus to the MEP station in Baltimore. Many of my fellow enlistees were busted for drugs and alcohol consumption after being briefed that these substances were not allowed.
WHETHER YOU WERE IN THE SERVICE FOR SEVERAL YEARS OR AS A CAREER, PLEASE DESCRIBE THE DIRECTION OR PATH YOU TOOK. WHAT WAS YOUR REASON FOR LEAVING?
I completed basic training at Ft. Dix, NJ. That coincidentally was the last duty station for my Uncle Stanley who retired as a Company First Sergeant. I boarded another bus for AIT (Advanced Individual Training) at Ft. Gordon, GA. It was different being "off the choke chain" and having certain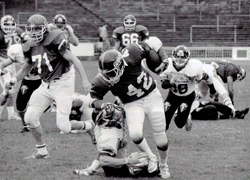 freedoms that were denied to me before in basic training. I was fortunate to be in a roomful of experienced and squared away soldiers. We had E4's in our room who had signed up for IMC (International Morse Code) and they knew the drill on how to prepare for a room inspection. Our rooms always passed with flying marks until one day a drill sergeant gave us a block of instruction on humility. It involved push-ups and some insider tips we knew nothing about. He showed us how to make a challenge coin or quarter bounce or fall flat on a bunk. He made us all take a half step backward and wiped his hand across the floor where we were just standing at parade rest to prove that if he really wanted us he could get us.
My first duty assignment was with the 532nd Signal Company, 39th SIG BN (Signal Battalion), 2nd SIG BDE (Signal Brigade) in Geilenkirchen (GUY-lin-kur-chin) Germany at a NATO Air Base. Our unit provided unsecured (redundant) AM comms to NATO forces, and the 85th USAFAD (Pershing Missiles) in support of the German Defense Plan. This was during the Cold War when Germany was split in half. I resisted the assignment tooth and nail. As an Option 19 I chose Italy, Australia or France for my assignments, my recruiter had told me I would have my choice of assignments, I found out that these were not options for me and was assigned to Germany. I was on foreign soil with too much time on my clean and sober hands. We had a Coke machine in our barracks that sold Bitburger beer. "Lead me not to temptation, it is right down the hall next to the day room." I continued the paperwork process for applying for OCS (Officer Candidate School). It was painful as the upper echelons of my chains of command were far, far away. My company HQ was located 40 miles away in Rheinberg, Germany. My battalion HQ was located in Chevres, Belgium. My brigade HQ was located in Manheim, Germany. After one unsuccessful attempt where my packet got lost between HQ, I simply gave up.
In January 1989 we were playing a touch football game between the barracks and I was recruited to play contact football with the Dortmund Giants of the bundesliga [German-American Football League]. It was the best thing that happened to me it gave me a sense of purpose outside of being a soldier. I got to see more of Germany than I would have as a barracks rat.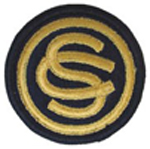 I completed the NCO (Non-Commissioned Officer) board as an E4 in the secondary zone just before I transferred to my next duty assignment at Ft. Bliss, TX. I was assigned to A Btry, 5/62 ADA (Air Defense Artillery), 11th ADA BDE as a radio operator for a Vulcan platoon. I completed PLDC (Primary Leadership Development Course) and restarted the OCS application process where all of my commanders were co-located on the same post. I wrote the essay "Why Do I Want To Become an Army Officer?" and went through the interview and received high marks.
My assignment changed as I transferred from the Vulcan platoon to HQ platoon as a maintenance clerk. Our assigned clerk tested positive on a drug test prior to deployment as our unit was alerted for Operation Desert Shield. We started deploying advance parties on 15 August 1990. We painted our vehicles sand color, drew desert combat fatigues, went through intense aircraft friend-foe recognition training, rules of engagement, physical training in full MOPP (Mission Oriented Protective Posture) gear and weapons, combat lifesaver training, SEER (Survival, Escape, Evasion, Resistance) training, handling of POW's in addition to normal skill level training. Our unit closed on Saudi Arabia on 30 September 1990. It was a lot of hurry up and waiting. We convoyed to our tactical assembly area 15 km away from the Kuwaiti border. We trained with different units as our attachment orders were always changing. First we were attached to 75th FA BDE (Field Artillery Brigade) from Ft. Sill, OK, then a FA unit from the WV NG West Virginia National Guard), then 3rd Sqdrn/3rd ACR (Armored Cavalry Regiment), then 17th Cavalry with XVIII ABN Corps. We became part of the left hook during the Desert Storm phase of the operation.
After the war, the parades and the awards I finally got promoted to SGT. Shortly afterwards I received my orders to report to OCS at Ft. Benning, GA. Our class was the first class that was top heavy in every category: most drill sergeants, most recruiters, most warrant officers, most college options, most E-7's, most Rangers, most Special Forces soldiers, and the biggie: most combat experience. We had folks whose combat experience stretched back to Urgent Fury in Grenada to Just Cause in Panama and a busload of us fresh from Desert Storm. 151 in-processed and I was among the 74 graduated. I received a commission in Armor.
I completed Armor Officer Basic Course at Ft. Knox, KY. I volunteered for Battalion Maintenance Officer course, Dismounted Armor Scout Course (the Armor Center's version of RIP), Ranger school and Airborne school. I disqualified myself for Ranger school after getting dehydrated twice in the same day for the day and night land navigation courses.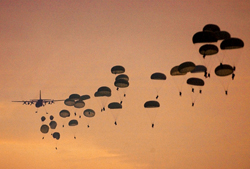 I reported to Airborne training back at Ft. Benning, GA. My orders for my next duty station changed about every 2-3 weeks as I was being assigned a different unit that was going through or completed a post-war draw-down. By the time I made it to Airborne school I received two sets of orders: one for BNCOC (Basic Non-Commissioned Officer Course) for 31C20 Single channel Radio Operator NCO, (obviously the left hand of the Army didn't know that the right hand had given me a commission) and another set cancelling my orders for 72nd Armor Bn, 82nd ABN DIV. I saw my former AIT drill sergeant in my Airborne class. I asked him what would happen if I showed up at BNCOC as a 2LT? "The Commandant would congratulate you on your commission and he would politely show you the door, sir."
I was finally assigned to A Co. 2/67 AR BN, 1st BDE, 1AD in Friedberg, Germany. The former home to Elvis. I know this because a lock of his hair still exists in the barber shop at the kaserne. As the 3rd platoon leader, I had the fortune of inheriting the best platoon in all of VII Corps. They had a five foot trophy to attest to their gunnery and maneuvering skills. Here I had the opportunity to make some unoriginal mistakes and at the same time hone my craft. By the time I got really good at tanking, I was branch detailed (reassigned) to the Signal Corps.
I went to Signal Officer Branch Qualification Course in Ft. Gordon, GA. It was a homecoming for me as I saw a lot of my former NCO's that I served with in Geilenkirchen, Germany. I was reassigned as the node center 74 platoon leader of C Company, 141st SIG BN, 1AD in Bad Kreuznach, Germany home to 1st Armored Division HQ. Again I inherited the best signal platoon in the battalion for Signal Stakes. Again I had to learn my craft. I had ample opportunity to do so as signal is very inexpensive to deploy and we deployed in support of anybody and everybody in the division and in the corps that had a need for our comms. I was fortunate to have a platoon full of professional NCO's who knew their craft.
A year later I was promoted to company executive officer and we received notice from the Pentagon to downsize our battalion and my unit was chosen for its strength. "Tis better to divide the strength than the weaknesses." I was given a $100,000 budget and a six month timeline to get our equipment to direct support unit (DSU) level maintenance readiness. Our equipment went to the four winds. Our secure communications went to CECOM in Tobyhanna, PA. Our tactical vehicles and comm shelters went to Ft. Riley, KS. Our excess durable items went to Pirmasens depot in Germany. Our recovery vehicles and cargo HEMTT's (Heavy Expanded Mobility Tactical Trucks) were dispersed throughout V corps.
Our personnel stayed within the battalion as we received orders to deploy an advanced party to Hungary in support of Operation Joint Endeavor in Bosnia. I transferred to HHC (headquarters and headquarters company) as their first XO (Executive Officer) in a l-o-n-g time. I was sent to Observer-Controller school in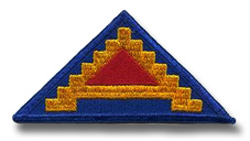 Hohenfels, Germany to support 7th ATC during Exercise Mountain Guard. This was our capstone exercise to help us train for Bosnia and peacekeeping operations. We deployed January 1996. I served my last year as the Battalion Maintenance Officer under two commanders. In support of this operation we fielded new M40-series masks, new mine detecting equipment, XM1107 armored Hummers, and Windows 95.
As the BMO (Battalion Maintenance Officer) I was responsible for every piece of equipment within the Task Force South sector spanning 13,000 sq. km. Communications were key to find out the unit's maintenance readiness. The down-sizing came at the wrong time as we were under-strength to handle the communications support mission. As a result we were tasked organize to 22nd SIG BDE to fill in the blanks to make the network more robust from Germany to Hungary to Croatia to the southern tip of Bosnia. It was a rough mission to transition from combat operations to peacekeeping. We were rewriting doctrine and sending in lessons learned every day. After that 1 year peacekeeping tour I left the Army on 1 February 1997.
IF YOU PARTICIPATED IN ANY MILITARY OPERATIONS, INCLUDING COMBAT, HUMANITARIAN AND PEACEKEEPING OPERATIONS, PLEASE DESCRIBE THOSE WHICH WERE THE MOST SIGNIFICANT TO YOU AND, IF LIFE-CHANGING, IN WHAT WAY.
I participated in Operation Desert Shield and Storm. My unit deployed a month after the initial invasion of Kuwait. Up until 1 January 1990. War was a distant concept. It had no real meaning to me. It was the stuff of legends and movies. During the Shield phase, I actively
sought out every Vietnam and Panama vet in our units to mentally prepare myself for the worse situations possible. Our senior NCO's spoke to us informally and formally to break us in to the horrors or war. It bonded us in ways I cannot really describe. All of the petty BS went away and it became all for one. Us or them. Victory or death. At the same time we remembered our training: MOPP4 (Mission Oriented Protective Posture level 4) training, NBC training (Nuclear Biological Chemical), SEER (Survival, Escape, Evasion, Resistance) training, EPW (Enemy Prisoner of War) procedures, mine clearing, rules of engagement, proper SITREPs (Situation Reports), battle drills, change of formation drills, it all came together. All of the different units we were cross-attached to forced us to learn how a field artillery unit shoots, moves and communicates. We applied that principle to armor units, and cavalry units.
During the war  I saw the devastating affects of gunfire on the human body up close and personal. Seeing Iraqi tanks with their turrets blown off and the charred remains of enemy soldiers. Being coated in oily mist after the oil fields were set on fire. Seeing the innocents who were caught in the crossfire. Seeing nomads wandering the desert not knowing where there next meal was coming from. Processing three Iraqi militia who seemingly materialized out of the morning fog as EPWs made me realize how close to dying we were.
After the war, it was difficult dealing with the nationwide accolades, the parades, the speeches and the multiple awards.It changed the fact I can wear my BDU's or my Class As in public. I can get discounts that were previously unavailable to me. The strangers who waited for us to touch down at Biggs Army Air Field at Ft. Bliss, TX, at oh-dark-thirty to shake our hands and pat us on the back for a job well done was awesome and bewildering. As a soldier, my mindset was that I did my job. I did what I was trained to do. I didn't do anything heroic or special. To the civilian the contrary was true. I didn't see the big picture that I was a part of an armed force that helped free the oppressed and liberate a country from the tyranny or a dictator.
My last tour was in Operation Joint Endeavor in Bosnia. As soon as we crossed the border experiencing the tomb like silence and seeing all of the war torn homes and burned farms. Seeing children rush towards our convoys because we represented a mobile food source. It hurt my heart to see it.
OF ALL YOUR DUTY STATIONS OR ASSIGNMENTS, WHICH ONE DO YOU HAVE FONDEST MEMORIES OF AND WHY? WHICH ONE WAS YOUR LEAST FAVORITE?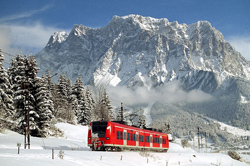 My signal assignments were the best. During my first signal assignment I had the opportunity to go skiing at Garmisch, design a unit t-shirt, design a company certificate of achievement, and play football with and against German nationals.
My second signal assignment it was homecoming of sorts. I had been away from the signal community for 4 years. I was married, and had achieved my goal of being a commissioned officer. Though I didn't meet anyone from my enlisted past, I was able to apply many combat arms experiences with my troops. I knew the principles. I knew the jargon. I worked with my soldiers and they worked for me. Both were more family oriented and more comradeship between ranks. Everyone looked out for one another.
Least favorite: Both of these units I will highlight were bad at first until a change in both leadership and philosophy helped turned sagging morale and performance around.
At first Ft. Bliss was a mess. Soldier morale and discipline was at an all time low when I arrived. The barracks were shooting galleries when I arrived. The barracks air conditioning was ignored. Outside it was 100 degrees inside it was 18 degrees hotter. It took several Sergeants Major and an engineering Colonel to get that situated. After a change of command and leadership philosophy things started to get better and then we were deployed which in my opinion united us into an "all for one" attitude. My last company commander CPT Anthony English worked with the soldiers to make the unit better than it was by focusing on the basics.
67th Armor BN in Friedberg, Germany started out a cannibalistic environment wherein fellow lieutenants would turn on each other in an effort to gain favor with the battalion commander rather than perfect their craft and learn from the soldiers they led. It took a transferred company commander and a courageous 1SG to turn that around in our company. Esprit de corps began to improve as I was leaving as our unit got its swagger back through tough, realistic training and teamwork.
FROM YOUR ENTIRE SERVICE, INCLUDING COMBAT, DESCRIBE THE PERSONAL MEMORIES WHICH HAVE IMPACTED YOU MOST?
Exercise Protect the Force 1994 at Darmstadt Training Area. I was given free reign to formulate a program of instruction to support training a battalion objective of Occupy and Defend a Signal Site. I was allowed to hand-pick my cadre, my OPFOR (Opposing Forces), my ROE (Rules of Engagement), and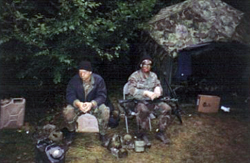 my pick of the training ammo and explosives I needed to achieve it. My OPFOR and I trained in the rain, heat and cold to prepare prior to the battalion closing on the training area. We had so much fun providing tough, realistic training.
We trained our units to standard. If you failed a critical task on our lane, your unit was recycled until you learned the lesson. Our BN S-3 supported that objective. We learned so much about each other and our co-workers in the battalion. That situational training exercise was a success due to the planning, personnel and execution that is still talked about decades later.
One scenario that is still talked about was when one unit frustrated my OPFOR. My OPFOR could not take the site away from the unit, so as the officer in charge called a "drive by" audible. We loaded up all the soldiers from the far side of the objective into a Hummer and drove into their site and unloaded our soldiers from the rear of the Hummer into their perimeter. Shock, awe and confusion ensued, fun was had by all, mostly by me and my OPFOR.
Another scenario was the "air assault scenario." The BLUFOR unit set up their headquarters next to a tree with a purple rope hanging down from it, they did not put the rope there nor did they question why it was there, more about the rope to follow. They did not have complete control their site security, on top of that I had an OPFOR soldier buried under leaves ten feet away from them. We unloaded an artillery simulator, for those who don't know, this makes a big badda boom, to the near side. While they were distracted, the soldier under the leaves killed everyone in their headquarters that was set up by the tree. The soldier that I had in the tree came down the purple rope upside down and killed everyone who was still standing, from the rear.
WHAT ACHIEVEMENT(S) ARE YOU MOST PROUD OF FROM YOUR MILITARY CAREER? 
Volunteering to create Operation Talk To Santa that was born out of boredom in the site radio room with my old squad leader SGT Tonora Butler. It started with a what if? conversation and ended with my unit providing two radio shelters. One for the kids and one for Santa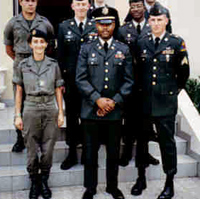 (me). It was such a hit that the following year I was in demand for two military communities mine and Rheinberg where the company HQ was located. These radio broadcasts lasted for one week, from the 11th of December to the 18th of December, for 2 hours twice a day. The broadcasts went out from the Geilenkirchen School. There was a teacher present to make sure that the children were all allowed a chance to talk to Santa. I received a letter of appreciation from the principle of the school and one year a chaplain got on the air to thank all of us involved for doing what we were doing. He stated that it meant a lot not only to the American children but to the rest of the children as well as it exposed them to a bit of American culture and an idea of what Santa in America is like.
As the newly minted NBC officer going from worst to first in a short amount of time. My assigned NBC NCO committed suicide before the BDE Command Inspection. Even with battalion NCO's to help my unit bolo'ed the inspection and my unit was placed on the needs improvement list. I received an excess tanker who was not NBC NCO certified to help me organize the mess I had and get our NBC room up to standard and beyond. Within a year our unit became the sterling example for others to follow for best practices. I simply employed a visual tracking system for everything NBC related. This system was implemented by the BN CHEMO (Battalion Chemical Officer) to help B Company win the Draper Award (for excellence in leadership).
Being cross-attached to D Trp, 3/5 CAV during maneuver exercises in Hohenfels, Germany. We had so much fun and learned more about cavalry tactics and strategies. We stopped being concerned about what people thought and focused on basic performance. Our team commander, CPT Farquhar, kept everything simple and stupid. He taught me how to quickly write OPORDERs so that they had SMART (Specific Measurable, Realistic Timely) goals within. Doing the simple things correctly delighted the TF Commander from 3/5 CAV. He loved that we were precise on the radio and could navigate mounted between objectives. We got our swagger back by being bold and audacious.
Being selected by the S-3 SGM to represent our unit to travel to Orleans, France to help that town celebrate their 51st liberation anniversary. Our honor guard cadre and I had the opportunity to see our sister unit the 28th Signal Regiment and participate in parades and enjoy a seven course dinner. The townspeople of Orleans treated us like gods. We met a WWII Medal of Honor recipient. We received a tour of the town and saw the ancient church that Joan of Arc worshiped in.
OF ALL THE MEDALS, AWARDS, FORMAL PRESENTATIONS AND QUALIFICATION BADGES YOU RECEIVED, OR ANY OTHER MEMORABILIA, PLEASE DESCRIBE THOSE WHICH ARE THE MOST MEANINGFUL TO YOU AND WHY?
My first challenge coin for winning the Soldier of the Month Board at Ft. Gordon, GA. I was pulled from formation after class one day and placed in a room full of senior NCO's with no prior study time as they asked me soldier of the month board questions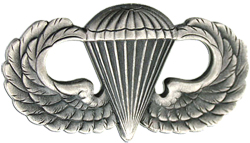 in rapid succession. Out of all of the random soldiers they pulled I performed the best and received a 361st SIG BN challenge coin.
A certificate of achievement for "The Run to Belgium". That was my first gut check. I had run a 10k before, but never a 14k. It was 8.8 mile run from the Germany-Netherlands border to the Netherlands-Belgium border. It was confusing as we didn't really know where we were going. There were no guides along the route. There were no water points. We just followed the herd as thin as it got along the way to where we thought we were supposed to go. We were lucky no one got hurt or lost.
As an acrophobic soldier, this was another one of the manhood tests that I felt I had to overcome while I had the opportunity. I had to recycle after a jammed neck injury during ground week working on PLFs. I left C Company, 507th PIR (Parachute Infantry Regiment) and transferred to the next cycle with D Company. I locked up in fear on the 40 foot tower and was consequently "skinned up" and reminded to have faith in the equipment by the Black Hat. I had to let go of my fear. I had to commit to a leap of faith as it were. After successfully negotiating the 40-foot tower I later learned that I was not the only scaredy-cat. There were a lot of aviation warrant officers who were scared of heights now that they were separated from their metal wings. My first jump was disastrous as my right leg was hung in the risers due to a weak exit through the prop blast. I figured out how to undo the mishap and landed safely. My successive jumps were uneventful and safe.
A TOP GUN hat for getting the best Table XII gunnery score in the battalion. It was my last gunnery and the BN CDR (Battalion Commander) flexed us all over the range in MOPP (Mission Oriented Protective Posture). Every target that popped up got laid down in and out of sector. My platoon outscored 11 other platoons in the battalion to earn that honor.
A letter of commendation from General Cherry for my outstanding support of Exercise Proud Lion. I was assigned as the liaison officer from my unit to brief the simulated and actual deployment of my units in support of the exercise. I was the lowest ranking officer on deck. I was nervous in the service when the chief of staff COL Ryan announced OPBRIEFs were due in 24 hours. I consulted with every captain I could find and consulted with my S-3 MAJ Neil about what to do and what not to do. I rehearsed numerous times before I was ready to brief. I was the last one to brief the ADC-M (GEN Cherry) and his G-3 LTC Kostich (my former BN commander from 2/67 AR) on my OPPLAN. After the brief, the room was silent and GEN Cherry thanked me for my time and effort and asked if anyone had any further questions for me. None came, I was dismissed. He came to me and asked how long I had been doing this in front of a group of senior officers. "This was the first time sir." I wish I had a coin, but I don't, so I will have to get creative, have a good Iron Soldier Day Lieutenant." Weeks later I received a letter of commendation from him that made me the envy of all of my peers and superiors.
WHICH INDIVIDUAL(S) FROM YOUR TIME IN THE MILITARY STAND OUT AS HAVING THE MOST POSITIVE IMPACT ON YOU AND WHY?
SSG Anthony Dokes my second squad leader at 532nd SIG CO. He believed in me and realized the untapped talent he had in me and allowed me to use that talent to be creative and do things to improve morale. He supported my application to OCS. He knew how to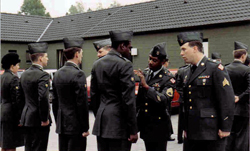 manage me. He got ME! He allowed me to create my own additional duties like site photographer, site illustrator, and unit supply specialist. He supported me playing football and doing things a normal E4 should not be doing. My extra-curricular activities benefited the unit and myself.
SGT Jerome Taylor my squad leader at Ft. Bliss, TX. He was a combat vet from the 509th PIR (Parachute infantry Regiment), Operation Just Cause in Panama. He was instrumental in training us on the do's and don'ts in combat. You would have thought he was an infantryman but he wasn't, he was a 63B (Light wheeled mechanic). He and three other NCO's were from my hometown of Washington, DC. He put the fun in functional training. When I was getting in shape for OCS he led a bunch of volunteers on Sunday runs through the Franklin Mountains. The higher elevation and consistency paid off! When I got to OCS I was running like an Olympic grade turbo-charged cheetah.
Captain Miciotto "Bear" Johnson was my last tank company commander in Friedberg, Germany. He said something to me that hearkened back to my enlisted days, "I take care of all my Soldiers, that includes officers. You need to do the same. If a fellow officer needs help, give it. Don't do things with a favor attached. Just do it and move on to the next objective. If you do it for one, do it for all of us. We are on the same team and we need all the help we can get when we need it." He gave us our tanker swagger back by asking every tanker who the best loader was, who the best driver was, who the best gunner was, who the best master gunner was, who the best TC was. It was a test to see if the soldier mentioned someone else or were bold enough to say themselves. It forced soldiers to acknowledge there was someone better than they were. He would follow up if they mentioned another tanker, "So what are you going to do about it?" This forced soldiers to create their own solutions to move up in talent if not rank. It worked. It tore down the platoon fiefdoms and implemented more intra-unit collaboration.
Major Hruska the best BN S-3 I had ever witnessed. It wasn't that he knew his training and doctrine. He knew everyone else's too. He was a history buff. He studied tactics and strategy. He was a Jedi among men. He could manage or lead a battle blindfolded. He knew the precise moment to deploy task force reserves and where. He knew enemy capabilities before they deployed. He was THAT guy.
Lieutenant Colonel Randolph Strong saw something in me that I hadn't recognized in myself. I had not been in the unit very long. I am still in transition from tank platoon leader mode when he walked in on an NCOPD session I was having with platoon's NCO's in the mess tent during an exercise. This was a rare if not unheard of event in his battalion. From that point on he made it a point to keep tabs on me and my accomplishments. During my OPPLAN brief for Exercise Protect The Force he stopped me before I finished and announced he had heard enough and left me with the S-3 and his staff. I thought I did something wrong. MAJ Neil and the assistant S-3 assured me everything was fine. "LT Lawe you just watched the colonel get his mind blown with your level of detail and contingency planning. We saved you for last for a reason. He has made all of your peer OIC's rewrite their plans because they failed to consider all of the what if's you covered in the second paragraph." He who takes more than his fair share of objective shall receive more than his fair share of objectives to take. I don't who said it first but that was my career under LTC Strong and I was okay with it.
PLEASE RECOUNT THE NAMES OF FRIENDS YOU SERVED WITH, AT WHICH LOCATION, AND WHAT YOU REMEMBER MOST ABOUT THEM. INDICATE THOSE YOU ARE ALREADY IN TOUCH WITH AND THOSE YOU WOULD LIKE TO MAKE CONTACT WITH.
SPC Robert Boyles-a native from Oregon, a fellow comic book geek with a great sense of humor. We traveled together from AIT to first duty station in Germany.
SFC Don Fulton-Excellent platoon sergeant. We were both long time Redskin fans, we were both Geminis, and we were both from the Atlantic
East Coast. Me from DC and him from SE Virginia.We were finishing each other's sentences within a week. He helped me through the transition from NCO to officer.
SFC Louis Imbrogno-excellent platoon sergeant He was a member of a motorcycle club and owned a boss Harley. He helped me weather the constant turnover of gunners I had on my crew.
SFC Bowie-he was my acting 1SG while I was the acting commander. We kept each other honest and ensured we were prepared to do the extra work to ensure the in boxes remained empty.
SPC Cornelius "Boosie" Davis, a native of Alabama who had a great sense of humor. He was a superb all around athlete. I wished we could have played football together at Dortmund.
SPC "Wild Bill" Massey. We became closer after I left the unit. I was the photographer at his wedding in Germany. When I returned to Germany as a 2LT, SGT and his wife were there to pick me up from the airport and ferry me to brigade headquarters.
CPT Ronald Woodman we were OCS classmates and we linked up again at 14st SIG. Both us were former combat arms platoon leaders relearned our craft in the world of communications. We maintained a constant buddy watch over one another.
CPT Stephen Cichocki- he was my OCS classmate and a former master gunner who was my sounding board throughout my commissioned career.
SPC Verburg-he was my go to guy in the platoon if I needed something done right now! He would assess the hey you mission and would enlist his buddies to make sure it was done in a timely and stealthy manner. I loved playing dirty hearts or spades with him. Lots of mutual respect.
SGT Rosamund, SGT Wrzenski, SGT Danielson, CPL Pena, CPL Raymond, among others- all were high speed low drag NCO's. They were masters of their craft. I learned so much from them during my transition from armor to signal.
SGT Turner- he was my first motor pool NCO who kept me honest on so many occasions with the BN XO.
SSG Cole-he was my go to NCO in the platoon. He was the NCO version of Verburg. Another great card player.
CPT Ian "Frenchie" Forbes-it was his signal platoon I inherited at 141st SIG BN. He provided me with wise counsel on the tribal customs of my new home.
CPT Stephen Bates-we were the noisy outlaws of the battalion who got shit done. We were peer XO's in different companies who sought each other out just to vent if nothing else. I think we were the founding members of the LPA in the unit.
CAN YOU RECOUNT A PARTICULAR INCIDENT FROM YOUR SERVICE WHICH MAY OR MAY NOT HAVE BEEN FUNNY AT THE TIME, BUT STILL MAKES YOU LAUGH?
My tank crew pranked the platoon sergeant's tank driver who was from Brooklyn, NY. he was deathly afraid of the VW-sized boars in Germany. He fell asleep on guard duty at night, so we poured garbage all around his tank to attract the boars so he would stay awake on duty. If there were no boars we would make hog noises to spur his alertness levels.
My section in Armor Officer Basic Course pranked a certain cadre officer who used to zeroize our SINGCAR radios (Single Channel Air-born Radio system) on every break or AAR (After Action Review). Our section has some former tankers who had ties to the training NCO's. We convinced one to let us have a smoke grenade.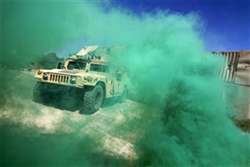 One of our classmates rigged it to the half shaft under his Hummer with communications wire. The more the half shaft rotated it tightened the wire connected to the quick release pin and the spoon and broke. His Hummer quickly filled with emerald smoke. We saw him through our binoculars coughing and gagging several hundred meters away. No retaliation came our way.
I pranked the BN S4 CPT Jonathon Long at a Hail & Farewell into thinking he had left his Vinson KY-57 unsecured in the motor pool and I found it as such during a routine staff duty inspection. I produced an extra one from my CVC (Combat Vehicle Crew-member) helmet bag as proof. It was an extra one I signed out from the communications shop.
I pranked the BN S-3 into believing that such a thing as snow snake repellent existed. I took a can of WD-40 and covered it with a piece of paper that generically said snow snake repellent and made up a stock number to go with it. I referenced the newly issued field manual that referenced snow adders indigenous to Bosnia. He took it and ran with it to the division commander's weekly readiness briefing. The commander added it to the list of things units needed to order and would be briefed as red, amber or green status. Confession may be good for the soul yet my body paid for that one in the form of push-ups, a one-sided ass chewing and a week's worth of convoy commander detail downrange in Bosnia.
WHAT PROFESSION DID YOU FOLLOW AFTER YOUR MILITARY SERVICE AND WHAT ARE YOU DOING NOW? IF YOU ARE CURRENTLY SERVING, WHAT IS YOUR PRESENT OCCUPATIONAL SPECIALTY?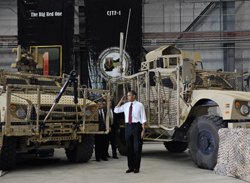 I have been in manufacturing management ever since. I have been in the metals industry twice as a shift supervisor.
I was in the automotive industry as a shift supervisor. That was fun believe it or not giving back to the armed services. I worked for Oshkosh Defense making trucks like the PLS , HEMTTs, HETs, LVSRs and the newly designed MATVs for the Marines and the Army. It was eye-opening to read the laudatory e-mails from congressmen and service members remarking how our product helped saved lives down range. Also meeting service members who arranged to visit the plant and shake everyone's hand who helped build these amazing mine resistant vehicles. That organization was the most top heavy with veterans from white collar to blue collar.
I have been in the plastics industry two times-once as a supervisor and currently I am a production manager.
WHAT MILITARY ASSOCIATIONS ARE YOU A MEMBER OF, IF ANY? WHAT SPECIFIC BENEFITS DO YOU DERIVE FROM YOUR MEMBERSHIPS?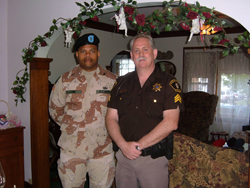 I have let my memberships lapse for the Signal Corps Regimental Association, the US Armor Association and the NCO Association.
When I lived in Indiana, I became a mentor at Handley Elementary and was invited to their Veteran's Day celebrations. When I lived in Wisconsin, I would march in the Memorial Day parades as an ad-hoc flag bearer in full BDU's.
IN WHAT WAYS HAS SERVING IN THE MILITARY INFLUENCED THE WAY YOU HAVE APPROACHED YOUR LIFE AND YOUR CAREER?
It has influenced how I am as a leader in charge of personnel, resources and time. No matter where I worked I employed the same techniques that made me a successful NCO and officer. I was a fit, firm and fair leader. I made it a point to learn the process and implement change to streamline the process and eliminate waste for the better not just change's sake. Over the years I have had to soften the sharp combat edges I had developed to negotiate more win-win scenarios. I have implemented recognizing individuals and teams who have exceeded performance expectations at the various organizations where I have worked.
Having qualified on numerous weapon systems, I don't own nor care to own any firearms. I am of the mindset that firepower attracts more firepower. I do not feel the need to conceal and carry. I learned through my military training and as a former range safety officer to respect guns, bullets, weapons of any kind and what they are designed to do. I do not hunt. As long as there are Piggly Wiggly supermarkets I don't see the need. I have seen up close and personal the effects of small arms fire on the human body. I have witnessed the carnage of large caliber weapons. It would take a lot to motivate me to fire a bullet in anger outside of a high intensity combat environment, and even then (?). My relatives have reluctantly asked "have you killed anyone in combat?" My answer is no. A few will follow-up with "Did you want to kill anyone in combat?" My answer is yes. Does that make me a bad person? Those situations where that was a possibility have long since moved on and so have I.
BASED ON YOUR OWN EXPERIENCES, WHAT ADVICE WOULD YOU GIVE TO THOSE WHO HAVE RECENTLY JOINED THE ARMY?
Get your mind right and the body will execute each and every time. I have done it and I have witnessed it in others. The synergy between the two is awesome. Tap into it. If you declare it, it will become reality. This is a rare environment where you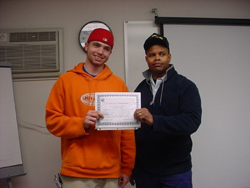 are getting paid to find out your potential. Numerous soldiers sign up for one MOS and later transfer to something more of their liking. Numerous more soldiers make a career out of the service because it fills their needs and they are good at what they do. Remember "Good gold will not net you good soldiers. It will get you mercenaries until the gold runs out. Good soldiers will get you good gold."
Join with some goals in mind. At the end of your tour, what do you want to be? My goals were to improve myself as a leader, graduate OCS and to overcome my fear of heights and graduate Airborne school. The last two I accomplished. The first one was a constant work in progress. I was continually learning and sharpening the saw. I read numerous books, field manuals, Army Regulations and had lots of training which were a good base for starting out. To be a good leader, you have to be in a leadership position and learn from your mistakes. The more your do certain things, the more comfortable you will become with your particular leadership style.
If and when you deploy to combat, pay strict attention to your training. Study and ask lots of "what if?" questions. Rehearse, rehearse, rehearse. No one likes it, but it pays dividends tenfold when the scenario is upon you. Learn from every subject matter expert you come in contact with from drill sergeants to platform instructors to squad leaders to officers. The knowledge is free and it is power. Volunteer for whatever training is available and give it your all.
When you are deployed overseas remember you are an ambassador for your country in whatever role you are assigned. Make the Army values (Loyalty, courage, selfless service, respect, honor and integrity) your values not just buzz words you recall during evaluation time. If you live it, walk it, your soldiers will reflect it.
Volunteer for every training class available, you never know where it will take you. At the very least you will learn something that is benefiting you, the unit and you may be able to apply as a civilian. Seek out the best soldiers, the best NCO leaders (informal and formal) and make them your mentors. Learn by reading the regulations, the field manuals, and the technical manuals. Learn through correspondence courses. Learn through hands-on training, classroom training, cross-training and hip-pocket training. Education is the one promotion no one can take away from you. The positive example you set is the one most will follow. Have a goal and do what it takes to achieve it. If you fail, it's your goal, no one else's, the goal police will not drag you away to jail. Dry your tears and try it again. Or simply pick a more achievable goal and pursue that. Specialized qualifications like Ranger and Special Forces are NOT made for everyone that is why it is an elite specialization. The standards are higher to attract the best of the best and even some of them fail.
When people ask me if I miss the Army, I tell them I miss the people more than anything. The soldiers, NCOs, and the officers I served with made up the difference. They made "embracing the suck" missions bearable. We buoyed each other's spirits to get it done. We did what we had to so we could get back to doing what we wanted to do. The down time spent with each other was worth it. The war stories told around the fire barrel, the pranks, the lies and alibis bonded an unlikely band of brothers and sisters when things were at the worst yet it brought our best.
When people ask me if I would go back, my answer is no. My Army has changed. I would be perceived as a man out of time like Captain America. My old school habits would not blend well with today's leadership climate.
IN WHAT WAYS HAS TOGETHERWESERVED.COM HELPED YOU REMEMBER YOUR MILITARY SERVICE AND THE FRIENDS YOU SERVED WITH.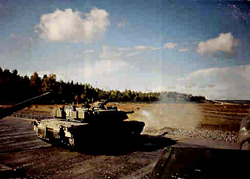 In beginning it helped me network with former soldiers, NCO's that I hadn't been in contact with in years. I later networked with them over Facebook, e-mails and phone calls. The stories I had read about other soldiers some were intimidating reading all of their accomplishments, then I read others that were seemingly uneventful yet the soldier got something out of their service if it was nothing more than interacting with different people on foreign soil. I connected with that.
Read the service reflections of
Sgt Don McKeefery
U.S. Marine Corps
(1979-1983)
Shadow Box: http://marines.togetherweserved.com/profile/222662
PLEASE DESCRIBE WHO OR WHAT INFLUENCED YOUR DECISION TO JOIN THE MARINE CORPS?
Three things:
First, the company where my Dad worked closed their doors during my senior year in high school, so I didn't want to be a further burden on my family with college tuition. And, unfortunately, coming from a small town and thus small school system, our guidance counselors weren't the
best at providing guidance.
Second, I scored very high on the ASVAB test and all the services were recruiting me (lots of calls and visits). I recall the Navy recruiters coming after me to be in their nuclear programs, but the Marine Corps was talking to me about aviation electronics and that interested me the most.
Third, my brother went into the Corps a year before me. I figured if he could do it, so could I. After boot camp I had a new respect for my brother. As he was going through, and I had decided to join, we never talked about the challenges of boot camp. What an eye-opening experience, starting with getting off the bus and onto the yellow footprints.
Oh, and the Dress Blues uniform is the best!
WHETHER YOU WERE IN THE SERVICE FOR SEVERAL YEARS OR AS A CAREER, PLEASE DESCRIBE THE DIRECTION OR PATH YOU TOOK. WHAT WAS YOUR REASON FOR LEAVING?
At the time I went in, I had 3 goals:
1) Make Sergeant.
2) Never get busted.
3) Don't go to Okinawa.
I satisfied all 3, though now I regret #3. I made E-5 within 3 years and feel that the lessons I learned from boot camp helped me to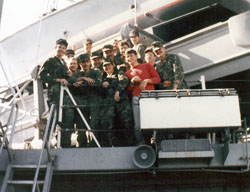 accomplish that goal. Work hard and go above and beyond and you will be rewarded.
I came close to not accomplishing #2. At one point my roommate had taken a bunch of us out into town to meet with a bunch of college girls who were visiting with his girlfriend and her family. They were in town for about a week, so we spent quite a bit of time with them. They were interested in seeing what our rooms were like so we decided it would be a good idea to sneak them in the back way. Since we lived on the second floor of the barracks, there was quite a long ladder (stairs for the civilian crowd). We thought we had it all covered since the Duty Sgt. sat near the entry at the front of the building. What we hadn't counted on was an MP on patrol in the area. He apparently saw our actions and brought the Duty Sgt. up to our wing and went door-to-door until they found the room with the girls…our room.
Fortunately, our Sgt. Maj. seemed to have a soft spot for us. Instead of formal charges and a trip to see the "Old Man", he decided an appropriate punishment would be for us to clean up the squadron area. Man, I'm thinking NJP (office hours) would have been an easier thing to go through. Needless to say, we learned our lesson…and the squadron are was spotless. Oh, and several of us continued to date the girls for years to come.
Regarding my decision to get out of the Marine Corps, I was notified by my monitor a few weeks before I was due to sign my re-enlistment papers that the school I was going to re-enlist for had just cancelled and would not be offered for another year. I had no guarantee it would run the following year so I decided to take my chances in the civilian world. To this day I wonder if that was the right decision. I've had a great career, but…
IF YOU PARTICIPATED IN ANY MILITARY OPERATIONS, INCLUDING COMBAT, HUMANITARIAN AND PEACEKEEPING OPERATIONS, PLEASE DESCRIBE THOSE WHICH WERE THE MOST SIGNIFICANT TO YOU AND, IF LIFE-CHANGING, IN WHAT WAY.
I am a Cold War Era Vet. I was proud to have served no matter the time in our history. The Marine Corps makes and needs Marines who are ready at a moment's notice. I, and my fellow Cold War Marine Veterans stood ready to carry on the traditions of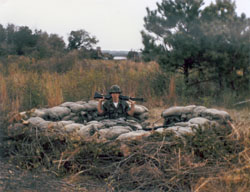 those who went before us and were tested in battle.
The closest I got to action was when we went on a heightened state of alert when a Russian submarine and Russian aircraft were spotted off the coast of North Carolina. We, and the Air Force, scrambled some planes to go take a look. We stood down shortly thereafter, but it was exciting while it lasted.
The next most exciting thing happened during a NATO exercise in Denmark. On our last night in country we had moved most of the squadron to a staging base for their flight home. Since I was with the advance party and the return party, I and several others were left at our field location to guard the equipment prior to its removal. A few of the locals had caught wind of the fact we were leaving the next day and thought they would travel out from town to our base.
I was on duty while the others slept, awaiting their turn. A car passed the gate but stopped just beyond. Two guys got out and staggered over to the gate and wanted to come in and party with us. I explained the situation to them and kindly asked them to return to their car and go back to town. The driver insisted they be allowed to come in and continued to move forward.
During this time we were not allowed to have loaded weapons on guard duty, so I was playing through my mind my options, and how, if possible and necessary I was going to get a shell in the shotgun for use.
My first thought was to cycle the pump and scare them, which is precisely what I did, but it only had an impact on the passenger. He ran to the car rather quickly. I also think I smelled an odor as he did so. Unfortunately, the driver was not fazed by this action. So, I asked him to follow the actions of his passenger and kindly return to the car before this escalated and something happened that we both didn't want.
He once again advanced, and it was at this instant I raised my weapon to let him know I was not going to allow him in or take one more step towards me. Upon seeing the working end of the shotgun he decided his passenger was not so dumb after all. He returned to the vehicle and they turned around and headed for town.
At least that's what I thought until I saw brake lights about a half mile down the road.
Next I heard a sound of something rustling off to my right (from the direction they would have come back). I shouted out, "Halt, who goes there?" Nothing in response. I woke up the next guard and instructed him to watch the gate while I investigated. As I got nearer, I could see someone stumbling in my direction. Again, "Halt, who goes there?" Again, no answer.
I advanced once more and instructed the person to immediately halt, place their ID on the ground and back up 10 steps and get face down in the dirt. This time they complied. Once I arrived at the ID I picked it up and shined a light on it. It turned out it was one of our officers returning to base after being out in town. False alarm. He and I never spoke of the event again.
OF ALL YOUR DUTY STATIONS OR ASSIGNMENTS, WHICH ONE DO YOU HAVE FONDEST MEMORIES OF AND WHY? WHICH ONE WAS YOUR LEAST FAVORITE?
It's a toss-up between 29 Palms, CA and Cherry Point, NC, for my fondest.
29 Palms is special because I was stationed there with my brother for a year. He was with 3rd Tank Bn, and I was going through MCCES. We spent a lot of time together when he was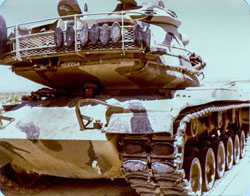 not out in the field for training maneuvers. I'll never forget the weekend he and another Marine from 3rd Tanks were working on a tank and were just wrapping up putting "the pack" (engine and transmission) in, and were going to take it for a test run. They invited me to come along for the ride. What an experience it was. They even gave me an opportunity to drive the tank once we were out in the open. I recall them telling me that if I threw the track, I got to put it back on. Needless to say, I drove it with caution, but still put it through some paces.
A fun fact about while we were out testing the tank out was that while on our way out towards Camp Wilson, my brother saw a car driving along the road parallel to us. It turned out to be their XO. My brother and his buddy hopped out of the tank and did everything they could to keep him from coming over to the tank, because if he saw me, they would be in deep trouble. He did come over and was getting close to getting in when all of a sudden he decided he needed to get on his way. Phew! Three Marines were finally able to exhale and start breathing easy again!!
Cherry Point was a great duty station for me. I had a car by then and enjoyed the fact it was only a half hour drive to the Atlantic Ocean. My buddies and I spent countless hours there when we were off duty. I also made a number of life-long friends at Cherry Point. We have stayed in touch all these years and enjoy looking back on our times together when we talk. I'm sure there is some exaggeration in our stories, but not a lot!
FROM YOUR ENTIRE SERVICE, INCLUDING COMBAT, DESCRIBE THE PERSONAL MEMORIES WHICH HAVE IMPACTED YOU MOST?
A joint services op we did at Holloman AFB. We were stationed atop North Oscura Peak. The last day the fly boys put on a show for us. They flew low to the ground across the White Sands Missile Range, then at the last moment went vertical up the face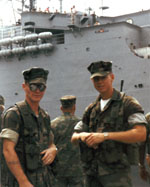 of the mountain we were atop. As they cleared the top, one seemed to go 90 degrees horizontal just clearing our radar antennas and the others peeled away like a banana. Awesome display!
I also never forget an event I saw take place in our tent. One of the Corporals in our unit decided to mess around with one of the Sergeants who was sleeping (he was on night shift). The Corporal, Sammy, decided to use a feather to tickle the Sergeant's (Andy) nose. It was all fun and games for Sammy until Andy came up out of the rack with his Ka-Bar on Sammy's neck. Sammy forgot Andy had served time in Recon and was not one to mess with, especially while he was trying to sleep.
Another exercise we were on took us on a float. I was one of the lucky ones from our squadron who managed to make the trip to Denmark on board a ship, the USS Raleigh (LPD-1). Much of the rest of the squadron traveled via airplane and arrived well after we arrived and set up camp.
The trip was quite the experience, from the rough seas to one of the guys in our unit being seasick the entire way there (and the rough seas didn't help him one bit). As a consequence of the rough seas we were able to "Shoot the Channel" and got certificates from the Navy for such. Our original travels were to take us over the North of the British Isles.
There were some good days, however, and we were able to spend a fair amount of time above decks. As for the stormy days, well, we managed to find a hatch that contained a small-ish room with nothing in it. It was in this area that we disappeared and played tons of pinochle. Our game was quite polished by the time we arrived after a 2 week journey.
WHAT ACHIEVEMENT(S) ARE YOU MOST PROUD OF FROM YOUR MILITARY CAREER? 
I'm most proud of my Rifle Expert qualification badge. I don't know if it was because I served in the air wing, or if it was normal, however, I only qualified with the rifle twice while I was in the Marine Corps. Once was in boot camp, where I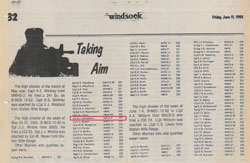 was lucky to shoot Marksman and earn the coveted toilet seat. Not a badge you wanted to wear on your uniform for inspections, but it was what I earned.
Fast forward nearly 3 years and it was time to qualify again. This time I shot and qualified as a Rifle Expert, and quite timely since I needed the score to put me above the line for the cutting score for Sergeant.
To this day I continue to enjoy shooting and have been able to maintain my expert shooting. On a fairly recent hog hunting trip a group of hogs were running by at full speed. I put my scope on my first target and fired, I saw it drop as I was cycling the bolt and acquiring my next target. Target acquired, I fired the next shot and saw it drop, too. Total time to take out two rapidly moving targets…1 second! My hunting buddies commented that they were never going to f*** with me again!
OF ALL THE MEDALS, AWARDS, FORMAL PRESENTATIONS AND QUALIFICATION BADGES YOU RECEIVED, OR ANY OTHER MEMORABILIA, PLEASE DESCRIBE THOSE WHICH ARE THE MOST MEANINGFUL TO YOU AND WHY?
I received a Meritorious Mast for work I had done with organizing and identifying all the manuals which made up the entirety of the documentation for the system I worked on, the  AN/TYQ-23 (TAOC). For those who have seen the library of manuals for this system, you'll understand what an undertaking this was. It was a bookcase that was 5 rows high on a wall that was at least 12 feet long. For those in my unit who used the manuals, my efforts were greatly appreciated. I was honored to have been recognized.
WHICH INDIVIDUAL(S) FROM YOUR TIME IN THE MILITARY STAND OUT AS HAVING THE MOST POSITIVE IMPACT ON YOU AND WHY?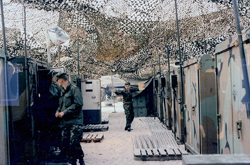 My SDI, SSgt Ahnen. He was firm but fair. Had a fatherly and grand-fatherly quality to him that cut down on the stress levels of boot camp at just the right times and in the right amounts. He was able to keep you right on the edge.
I try to model my actions with my direct reports after his. I have high expectations for them, but none higher than those I have for myself. I spend the time to impart knowledge on why we are taking particular action, and how things are done in order to achieve the maximum operational efficiency. I want them to take over my job some day (so I can move on to my boss' job!).
PLEASE RECOUNT THE NAMES OF FRIENDS YOU SERVED WITH, AT WHICH LOCATION, AND WHAT YOU REMEMBER MOST ABOUT THEM. INDICATE THOSE YOU ARE ALREADY IN TOUCH WITH AND THOSE YOU WOULD LIKE TO MAKE CONTACT WITH.
The list is long and distinguished. Here are the ones I can recall:
Jim Van Dam – Cherry Point – in touch ever since the I got out
Carl Weber – spent every day of our enlistments together, both from Ohio
Alan Mauer – 29 Palms & Cherry Point – recently re-connected,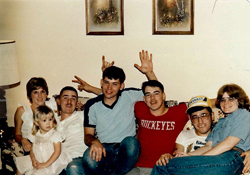 and planning to see at a reunion in 2017
Wayne (Stanley) Newman – Cherry Point – passed away in 2016
Sammy Helton – Cherry Point – recently re-connected
Dawn Carter – Cherry Point – recently re-connected
Warren Gilsdorf – Cherry Point – recently re-connected
Cornell Russell – Cherry Point – recently re-connected
Guy (Fish, Opie) Fisher – Cherry Point – in touch over the years
Don (Gunny) Webster – 29 Palms – instructor in TAOC schools – recently re-connected
Jim Mysliwiec – Cherry Point – recently re-connected
Kim Crawford – 29 Palms – re-connected years ago
Lowell (Lou, Swanny) Swanson – Cherry Point – lost contact
Mike (Stick) Rushkowski – Cherry Point – lost contact
Mike (Ski) Krawczyk – Cherry Point – lost contact
Dave (Nick) Nichols – Cherry Point – re-connected years ago
Myron (Gunny) Burrows – Cherry Point – lost contact
CAN YOU RECOUNT A PARTICULAR INCIDENT FROM YOUR SERVICE WHICH MAY OR MAY NOT HAVE BEEN FUNNY AT THE TIME, BUT STILL MAKES YOU LAUGH?
In boot camp our light A DI had the darnedest time saying "Shoe Trees" as he was demonstrating how to spit polish our dress shoes. He kept saying, "True She's". As you can imagine, we tried our best to not laugh, but after the 3rd or 4th time we all let loose, especially when he finally gave up and said, "these damned things here".
Our gift for the outburst, some time in the Rose Garden! Well worth it.
WHAT PROFESSION DID YOU FOLLOW AFTER YOUR MILITARY SERVICE AND WHAT ARE YOU DOING NOW? IF YOU ARE CURRENTLY SERVING, WHAT IS YOUR PRESENT OCCUPATIONAL SPECIALTY?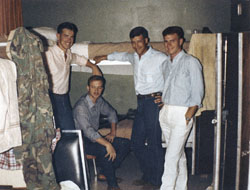 I stayed working in the electronics field for quite a while as a field service engineer. I started out working on main frame computer peripheral devices, then moved into the bio-medical field working on equipment that was used for the Human Genome project.
I followed that up with moving into the male urological field, specifically working on equipment to treat enlarged prostates. Eventually my career took me into Program Management, again, in the bio-medical field followed by working for a major hard drive manufacturer. From there I wound along the path until I worked my way up to Chief Operating Officer of our company.
Now I am working on starting my practice for CEO peer-to-peer advisory boards, enabling CEOs to come together and work on issues they are facing, but with the input and advice of other CEOs who may have had similar issues in their careers.
WHAT MILITARY ASSOCIATIONS ARE YOU A MEMBER OF, IF ANY? WHAT SPECIFIC BENEFITS DO YOU DERIVE FROM YOUR MEMBERSHIPS?
I belong to the American Legion. I've been a member for many years now, but still have not committed to a single post.
I've attended a few Marine Corps League meetings, but have not decided if they are for me.
IN WHAT WAYS HAS SERVING IN THE MILITARY INFLUENCED THE WAY YOU HAVE APPROACHED YOUR LIFE AND YOUR CAREER?
Adapt, Improvise, Overcome. What more is there to say? These 3 words and the discipline that boot camp instills in every Marine are all that are needed to be a success. I carry a challenge coin in my pocket every day, which contains these words, to remind me that everything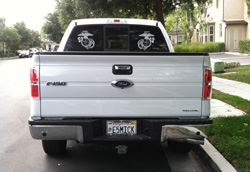 is possible.
Honor, Courage, Commitment. These are another 3 very powerful words. All put together, it seems that 6 words are an easy way to live your life and make your way through your career. However, it takes a daily reflection on what these words mean, along with a renewed dedication to upholding the true meaning of each word individually and together in order to really do them justice.
Every day I start my day thinking of how far my career has advanced, and know that it is a direct result of my time in the Marine Corps. I was formed and molded by three very powerful individuals, who had help from many of their colleagues. I do my best every day as a tribute to their efforts.
BASED ON YOUR OWN EXPERIENCES, WHAT ADVICE WOULD YOU GIVE TO THOSE WHO HAVE RECENTLY JOINED THE MARINE CORPS?
First, I want to say thank you for your loyalty, dedication, and service. You are carrying on a fine tradition of protecting the freedoms upon which this country was founded.
Second, I always make the time to thank all service members personally when I see them, and I see many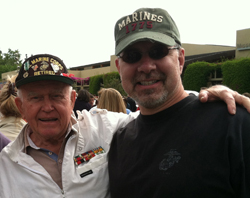 in my travels. I spend a little extra time with my Marine brothers. I don't think they expect it, but I know they appreciate it.
I also make it a point to attend a Memorial Day ceremony every year. I have met and enjoyed the conversations of many veterans as we celebrate those who made the ultimate sacrifice for our freedoms. Their stories are priceless, but I fear we are losing the opportunity to capture them with each passing year and the losses of these men and women.
As for advice, my advice is to remain proud of what you do. No other service has the bond or brotherhood we have, and there is a reason for it. We are Marines. Once a Marine, Always a Marine!
IN WHAT WAYS HAS TOGETHERWESERVED.COM HELPED YOU REMEMBER YOUR MILITARY SERVICE AND THE FRIENDS YOU SERVED WITH.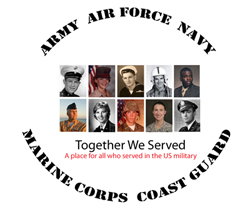 I have been able to connect with many of my lost brothers, folks I thought I would never be able to find again. It has also given me the opportunity to expand my brotherhood and meet new Marine buddies. I find that I participate more and more every day on the forums. There are a lot of interesting Marines, with plenty to say.
I also like the way we can share our memories and the history of our Marine Corps through the various vehicles made available by the site. Reading the Reflections of others, especially those from eras that predate mine, gives more flavor to the history of the Marines. Thanks!
Read the service reflections of
TCCM Dennis White
U.S. Coast Guard (Ret)
(1972-1998)
Shadow Box: http://coastguard.togetherweserved.com/profile/16048
PLEASE DESCRIBE WHO OR WHAT INFLUENCED YOUR DECISION TO JOIN THE COAST GUARD?
In my late elementary school years I took and interest in aviation. I would check out books from the public library and read the principles of flight and aeronautics. In my junior high years, this developed into a dream of becoming a helicopter pilot in the Coast Guard. Growing up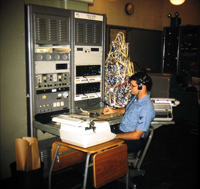 in San Diego, my family spent many afternoons fishing off the rocks in San Diego bay around Shelter Island. We would drive past the Coast Guard Air Station San Diego which had its own traffic light that would stop traffic on Harbor Drive when a C-130 or old Albatross sea plane would taxi from the Coast Guard base to the international airport runways. In my junior year of high school I spoke with the Coast Guard recruiter in San Diego about my plans. But my dream of becoming a pilot was quickly squashed when I learned that my eye sight was not good enough. Undaunted, I simply lowered my sights a bit and looked to another field I was studying, marine biology. I learned of the Marine Science Technician rate in the Coast Guard which caught my attention. I joined up soon after graduating high school, taking the entrance exam in October. The recruiter called me and asked when I wanted to go to boot camp. I told him I would like to spend the holidays at home first. I arrived at the Alameda Training Center on January 2nd! By the end of boot camp, another rate caught my eye, one which was a long time hobby, radio. And there where two opening for Radioman school. One was mine!
WHETHER YOU WERE IN THE SERVICE FOR SEVERAL YEARS OR AS A CAREER, PLEASE DESCRIBE THE DIRECTION OR PATH YOU TOOK. WHAT WAS YOUR REASON FOR LEAVING?
Starting in junior high, I had a hobby of building Heathkit radios. I started with a simple AM/FM set, then an analog FM/VHF radio, and then stepping up to a crystal controlled VHF scanner. I also had a large portable short wave radio that I would tune in the world with at night, our aluminum mobile home awning serving as my antenna. I went into boot camp hoping to become a Marine Science Technician. But when I had an opportunity to look more closely at the MST rate, I saw that I would probably not be that happy just being someone who simply gathered info but didn't really get into any marine research. I graduated boot camp as Hotel-83 Honorman, so I had first pick of the available schools out of my company. When I saw two openings for Radioman school, the proverbial light bulb in my brain came one, and I was off to Petaluma to become a Radioman. I never regretted that decision! My 26.5 year career took me from vacuum tubes and dials to IC chips, computer monitors, and push buttons!
IF YOU PARTICIPATED IN ANY MILITARY OPERATIONS, INCLUDING COMBAT, HUMANITARIAN AND PEACEKEEPING OPERATIONS, PLEASE DESCRIBE THOSE WHICH WERE THE MOST SIGNIFICANT TO YOU AND, IF LIFE-CHANGING, IN WHAT WAY.
The morning of January 28, 1986, the Space Shuttle Challenger sat on a launch pad in freezing temperatures. The USCGC Dallas entered The Tongue of the Ocean off Andros Island, Bahamas for exercise torpedo drills. The Dallas had just come off a long patrol in the Caribbean. We had left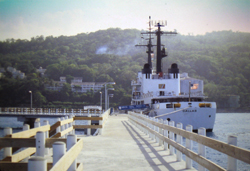 our homeport of New York a little over two months ago, and had been on patrol through Thanksgiving, Christmas and New Years. All we had to do now was work with a navy nuclear submarine, fire off some exercise torpedoes, and then we could head for home and families. It was late morning as we headed for the exercise area, then the ship's loudspeakers came on with "Officers call, officers call. All hands to quarters." Strange; we usually had Officers call right after lunch. Why now? As we a gathered on the flight deck, the two gas turbines could be heard coming on line. This meant something was up! The ship's company was soon informed of the tragic explosion of the Shuttle Challenger, and the CGC Dallas was to "proceed at best possible speed" and assume On-scene Commander for the rescue and recovery operations. The CGC Dallas was soon throwing a ten foot rooster tail of water as we left Andros Island at full speed. What followed was two weeks of long hard days and nights for the Dallas crew members. The area was soon full of Coast Guard, Navy and NASA vessels as part of the recovery operations. Plus, the area was soon further crowded my private vessels carrying news reporters and crews. It was the CGC Dallas' job as On Scene Commander to coordinate all the efforts of not only the surface vessels, but also the numerous aircraft in the area. The bridge crew and Combat Information Center (CIC) handled the voice communications with vessels and aircraft. The radio room was busy sending and receiving long situation reports (SITREPs) every four hours. These administrative and coordinating duties were daunting enough, but the Dallas was also very much into the physical efforts of recovery. During day light hours, both of our small boats were in the water collecting the bits and pieces, both large and small, which were scattered over and ever increasing search area. All this "evidence" from both our own small boats, and other surface vessels was collected onto our flight deck. Each piece had to be tagged for identification purposes with information such as time and location it was found, and a unique number. We collected everything from booster rocket nose cones to small pieces of gold foil, plus dangerous fuel canisters. The small boat operators were "In the saddle" so long, they all soon had painful blisters on their inner thighs. As soon as the sun would go down, the Dallas would head into Port Canaveral, set special sea detail, tie up to the NASA pier, off load our days load of "evidence", set special sea detail, and head back out to the scene to be ready to do it again starting at first light. If you were lucky, you could catch 2 to 4 hours of sleep on the trip back out to the scene. This routine went on for about 2 weeks. But despite the long hours of hard work, the extension of our already long patrol, and the lack of sleep, I never saw the crew of the CGC Dallas with higher morale and dedication to duty. Unit and individual awards from the Coast Guard and from NASA followed. I remember late one night as we were off loading at Port Canaveral, two astronauts came into the radio room as we were preparing the final situation report for the day. I only remember that one of them, Astronaut William Shepherd. They thanked us for the hard work we were doing and told us just how much they appreciated it. It was very touching, knowing that they too must have been going through a lot of emotional stress themselves.
OF ALL YOUR DUTY STATIONS OR ASSIGNMENTS, WHICH ONE DO YOU HAVE FONDEST MEMORIES OF AND WHY? WHICH ONE WAS YOUR LEAST FAVORITE?
The same station was both – Coast Guard Radio Station Honolulu. Fondest memories: This was back in the day of open bay barracks. I was a young, single, and at my first true duty station. You quickly developed a comradery with the other operators in your duty section. We were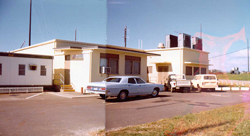 on the front lines in saving lives and property at sea. We received the frantic and scared calls for help from large tankers to the weekend pleasure boater. Calls came in as voice calls over Channel 16, SOS's over CW on 500 KHz. CG Radio Station Honolulu (call sign NMO) prided itself on not missing a call for help. You quickly had to learn to remain calm yourself as you handled distress calls for fires at sea, amputated limbs, sinking vessels, and just plain scared seamen riding out a hurricane. And of course, the fondness for the duty station may also have something to do with the fact that I met my future wife while stationed here!
It was also my least favorite because of the leadership we served under. (I will not mention any names.) Our CO and XO were both warrant officers. The XO was an alcoholic. Many a time, on of the mid-watch duty section men would be called to a local bar to drive the XO home. When he was semi-sober, he a real hard nosed person, handing out extra duty hours for even the simplest infractions of log keeping. The CO either didn't know, or didn't care about the conduct of his XO. Oh well, you do the extra duty, say "Sir yes Sir", and ride out the storm.
FROM YOUR ENTIRE SERVICE, INCLUDING COMBAT, DESCRIBE THE PERSONAL MEMORIES WHICH HAVE IMPACTED YOU MOST?
My most personal impact of life altering events happened there at CG Radio Station Honolulu, my best and worst duty station. In our duty section, there occurred an on-going debate between two in our section who had gotten into Scientology and two of our section chiefs who were Christians. I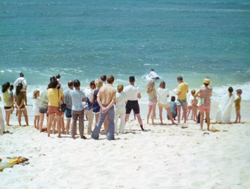 would listen in on these debates, trying not to get involved. But God had other plans! The best meal in the Navy galley was mid-rations, or "midrats". They would serve left overs from dinner, or you could have an omelet made to order by a cook that was a real master of his art! (The Coast Guard Radio Station was co-located on the US Navy Communications Station.) One night after getting off of the eve-watch, I headed to the galley for midrats. I sat down at a table with my food, and this young skinny navy dude sat down across the table from me and ask me "If you died tonight, would you go to heaven or hell?" He didn't wait for an answer, just got up and left. A couple of nights later, this same navy man did the exact same thing. I never saw or heard from him again. Just a few days later, I got an invitation that no single guy living in the barracks could pass up. My section chief invited me to his house for Easter dinner, home cooked by his wife, in a house off the base. All I had to do for this wonderful meal away from the military was to go with his family to Easter services at his church. So on Easter Sunday of 1974 I found myself sitting on a pew in the Wahiawa Christian Church. My section chief, RMC Doug Peterson, and his wife Roberta, didn't put any pressure on me by trying to "convert" me. They invited me into their home and we had an enjoyable and pleasant day. But that day was really a joy to me. I got to met people other than military types, and they were all so warm and pleasant to me. I wanted to come back! I was usually accompanied to church my one of my room mates RM3 Roy Ludwig. (By now we had moved out of the open bay barracks and into three man rooms. Whoopee!) After a couple of months of studying God's Word with my new found friends, I was ready to make a decision which would set my course for the rest of my life. One night, while lying in my bed in our three man room, I decided to give my life to Jesus Christ. I prayed silently that night for forgiveness and acknowledged my complete surrender to Jesus. I drifted off into a pleasant sleep. Around 7 a.m. the three of us got up to get ready for the day watch. The very first words spoken that morning was from the third man in our room, RM3 Larry Dinger. Larry looked at us as we all stood there in our underwear, and said, "What happened to you two?" Roy and I looked at each other, and we both realized we had both accepted the Lord earlier that night, with our the other having known about it! But Larry knew there was now something very different about us!
Wahiawa Christian Church was a small local church. It had no baptistery, so they held their baptisms in the ocean on the north shore of Oahu. Great things were happening at this small church. Sunday filled the small church and overflow was seated outside on the lawn. The south side of the building had sliding walls that could open the whole building up. So many people were coming to the Lord that every two weeks they would have a baptism picnic on the beach, with about a dozen baptisms happening each time. Our pastor was an active duty navy chief yeoman who was soon to retire. I got baptized there in the surf that day. Afterwards everyone had a grand time with a picnic and games. Chief Peterson came up to me during the picnic and asked a favor of me. He told me of a girl who was a radioman in the navy, and she needed someone to show her around the island. As a favor to him, would I give her a call some time and show her around. I reluctantly said yes. A couple weeks later I was playing tour guide to RM3 Mary Kerr, USN. A year later we were married! A couple of months after we were married, we were going through some of Mary's photos from Hawaii. She had taken just one picture of someone getting baptized. That picture was of me! Taken before we had even be introduced! So God took me to Hawaii to meet Him and my wife!
WHAT ACHIEVEMENT(S) ARE YOU MOST PROUD OF FROM YOUR MILITARY CAREER?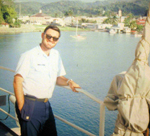 What achievements make me proud? What do I look back on the most? It was accomplishments that I never got medals or awards for. It was the satisfaction and pride I achieved from being able to lead others that were under my watch. Being radioman-in-charge on the CGC Dallas and at CG Group Los Angeles/Long Beach. Being able to work closely with the staff at Pacific Area/Maritime Defense Zone Pacific. My pride comes more from the relationships I made in the service rather than from my own accomplishments. I tried to treat enlisted and officer with equal respect and courtesy. My son is currently serving in the Air Force, and I have many other friends from other services. And I don't know of any better service to have been a part of were you can share such a wonderful sense of serving together. The Coast Guard was truly like a family to me.
OF ALL THE MEDALS, AWARDS, FORMAL PRESENTATIONS AND QUALIFICATION BADGES YOU RECEIVED, OR ANY OTHER MEMORABILIA, PLEASE DESCRIBE THOSE WHICH ARE THE MOST MEANINGFUL TO YOU AND WHY?
You should see my "awards wall" at home! It's full of plaques and memorabilia. A great shadow box presented to me upon retirement from my shipmates and ESU Cleveland. Plaques from PACAREA, CGC Dallas, Group LA/LB, Certificates of appreciation from NASA, North Coast CPOA, our church in Long Beach, and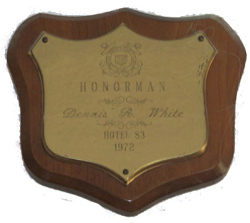 my diploma from the Chief's Academy. But on top of them all, right up near the ceiling, there is mounted one small wooden plaque with a cheap brass colored engraved plate. My Honorman award from my boot camp company, Hotel 83. I received it from the hand of Alex Haley. At the time I had no idea who this man was. It wasn't until years later that I learned of Mr. Haley. But it wasn't who I received it from that makes it meaningful. It's because it was the first real accomplishment I was recognized for. It represented the fact that I could rise above and face all the coming challenges of service with confidence. You just keep your head above water, your eyes and ears open, and do the best you can!
WHICH INDIVIDUAL(S) FROM YOUR TIME IN THE MILITARY STAND OUT AS HAVING THE MOST POSITIVE IMPACT ON YOU AND WHY?
Personally, it would be RMC Douglas Peterson who loved and cared enough about me to draw me away from Scientology into the arms of my Lord Jesus Christ.
Professionally, it was Captain Carl Luck of the CGC Dallas. CAPT Luck was a strong leader, an expert seaman, and was always very fair yet firm in his dealings with those in his command. He was a fine example of true leadership for me.
PLEASE RECOUNT THE NAMES OF FRIENDS YOU SERVED WITH, AT WHICH LOCATION, AND WHAT YOU REMEMBER MOST ABOUT THEM. INDICATE THOSE YOU ARE ALREADY IN TOUCH WITH AND THOSE YOU WOULD LIKE TO MAKE CONTACT WITH.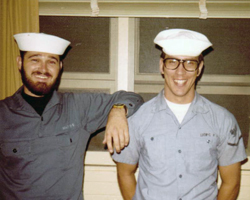 I find it curious that most of the friends I remember by name are from either my first or last duty stations. After my basic and A school training, my first station was Radio Station Honolulu. RMC Douglas Peterson was my watch section chief. Doug was a compassionate leader who was very professional on watch, but also cared enough about the young men he led. He would invite the young single men in his section over the his house on occasion for a home cooked meal and some quality time of really getting to know you. I still communicate with him, especially since he introduced me to my wife! There at RADSTA Honolulu (NMO), I still remember my two room mates, Larry Dinger and Roy Ludwig. I found Roy recently on facebook, but have not heard from Larry since Honolulu. Facebook is great! I also recently reconnected with two shipmates from CCGDNine Cleveland, my last duty station. Debi and Scott Morris worked closely with me in the communications center.
CAN YOU RECOUNT A PARTICULAR INCIDENT FROM YOUR SERVICE WHICH MAY OR MAY NOT HAVE BEEN FUNNY AT THE TIME, BUT STILL MAKES YOU LAUGH?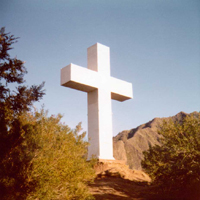 As a new member of the watch section at Radio Station Honolulu, I soon fell in with a group of guys who shared my love of snorkeling and scuba diving. We all decided to do a night dive on the east side of Oahu. The shortest way there was driving through Scofield Barracks and over Lualualei pass which meant driving a small winding road on the base. But this road also had a legend attached to it about a ghostly specter of a female hitch hiker that would appear on the road, and then appear in your car! As we drove this dark lonely road, freaking ourselves out with ghostly stories of spirit hitch hikers and US Marines who had taken their own lives at the guard post atop the pass, we were suddenly met with two glowing eyes in the middle of the road! The horror was quickly replaced with laughter as we got closer and saw it was just a cow! The night dive went off uneventful.
WHAT PROFESSION DID YOU FOLLOW AFTER YOUR MILITARY SERVICE AND WHAT ARE YOU DOING NOW? IF YOU ARE CURRENTLY SERVING, WHAT IS YOUR PRESENT OCCUPATIONAL SPECIALTY?
I retired out of the Ninth Coast Guard District offices in Cleveland Ohio. We moved to Spokane Washington, my wife's home state. We purchased a ten acre parcel of land to build on which was an old alfalfa field. I took on a part time job at the local Radio Shack to help with the expenses and pay for our rental in town while the land was being prepared for our home. I stayed there five years until my wife Mary got a good paying job.
We joined a local Christian congregation at Westgate Christian Church. I have made serving at Westgate my second career. I have served there as a deacon, elder, and member of the school board. I am also the current IT Technology Leader and head sound technician. My training in the Coast Guard, both as Radioman and Leadership training at the Chief's Academy has served me well in these positions. Serving in these areas is a true passion for me.
WHAT MILITARY ASSOCIATIONS ARE YOU A MEMBER OF, IF ANY? WHAT SPECIFIC BENEFITS DO YOU DERIVE FROM YOUR MEMBERSHIPS?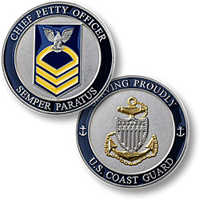 I currently carry memberships in the USCG CPOA and the American Military Society. They serve as my voice in Washington D.C. along with their sister military associations. I am also a member of the National Rifle Association, though not a military association, I feel they also support many of the ideals that veterans hold dear.
IN WHAT WAYS HAS SERVING IN THE MILITARY INFLUENCED THE WAY YOU HAVE APPROACHED YOUR LIFE AND YOUR CAREER?
Whoa! This is a simple question with a not so simple answer! I still remember the first time I went home after boot camp. I left home just a few short months after graduating from high school. When I came home after boot camp, those high school friends of mine acted and seemed like "immature kids". Of course, it wasn't them that changed, it was me. I had broken away from mom's "apron strings" and proved to myself that I could make it on my own. The challenges and hardships of military life will either break you or make you stronger. I saw a few who did get broken and had to be sent home or discharged. I don't think I was that much better than them, but by the grace of God, I was able to change and grow in the new environment of the service life. These lessons of change, growth, and personal strength have become life lessons that have not let me down. I ended up making the Coast Guard my career. A decision I have never once regretted. I can look back at my life and career with pride, dignity, and a true sense of accomplishment.
BASED ON YOUR OWN EXPERIENCES, WHAT ADVICE WOULD YOU GIVE TO THOSE WHO HAVE RECENTLY JOINED THE COAST GUARD?
Get yourself in a job that you have a true passion for and you'll never look back. Believe in yourself and your abilities. Treat others with respect and fairness. And most importantly, anchor yourself in the one true harbor of Jesus Christ.
IN WHAT WAYS HAS TOGETHERWESERVED.COM HELPED YOU REMEMBER YOUR MILITARY SERVICE AND THE FRIENDS YOU SERVED WITH.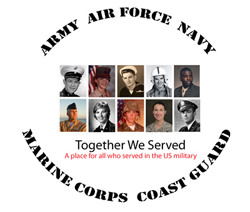 Some of you may be like me, and not very good at remembering names after you leave a duty station. If your lucky, you may remember 2 or 3 out of every 100 you served with. TogetherWeServed puts names together with times and duty stations. When you see those names that you have long forgot, the memories come flooding back! What happened to Petty Officer Jones after you parted? Now you can find out. But first you have to sign up! (But there's no recruiter lies!)
Read the service reflections of
SSgt Walter Madden
U.S. Air Force
(1958-1966)
Shadow Box: http://airforce.togetherweserved.com/profile/164873
PLEASE DESCRIBE WHO OR WHAT INFLUENCED YOUR DECISION TO JOIN THE AIR FORCE?
The decision was made while I was still in high school. During my junior year, the Air Force invited our Scout Troop to Dover Air Force Base (AFB), Md. We were taken on a tour of the base and fed in the mess hall. But the biggest thrill of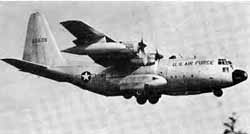 the entire trip was when they flew us around in a C-130, allowing each of us on the flight deck where we could ask questions. When we landed, I was hooked! I wanted to fly! I set my mind on getting good grades, going to college during my junior and senior years of high school, all to qualify for pilot/navigator training.
Most of my senior class had plans of going to college, but I couldn't afford to go. So certain of my plan, in the middle of my senior year, I went to Philadelphia's All Services Induction and Physical Center and signed up for the Air Force program of induction right after high school graduation. I even took the tests and physical so I could go straight to training.
That is when the first setback occurred. The doctor noted that I had asked for pilot/navigator training and said that I had failed the physical. My two right shoulder operations (one while an infant, the other at three years old from a car accident) had left me with an inability to turn my head to the right far enough to look over my right shoulder, a necessary requirement for flight training. I still wanted to fly, so I went ahead with my enlistment. I graduated high school on June 10, 1958 and within two days, I was in Lackland AFB, Tx. to start Basic Military Training.
WHETHER YOU WERE IN THE SERVICE FOR SEVERAL YEARS OR AS A CAREER, PLEASE DESCRIBE THE DIRECTION OR PATH YOU TOOK. WHAT WAS YOUR REASON FOR LEAVING?
During my little over eight years in the Air Force, I had many jobs, some better than others. Of course, my training began with basic training. As we rolled off the bus for our first day on the base, I found that the Training Instructor (TI) was yelling at everyone
but me. This was because of my years in the Boy Scouts, I knew what was meant by hurry, fall in line and stand at attention, stop looking around and so forth. I also already knew most of the marching and parade commands since I had instructed other scouts in these same things.
The TI asked the group, "Any of you had any college?" There were only two of us who had, one tall young man who looked older than the rest of us and myself. He made us the Flight Leader and Assistant Flight Leader, respectively.
Most of the young men in my training flight were Southern farm boys who struggled with learning the Uniform Code of Military Justice and the chain of command. I'd been ordered to teach those in my bay in the barracks. However, they had very little trouble with the physical and marching part of the training except with the sweltering heat, which bothered all of us. It was so hot on the day we were at the rifle range, the TI's took each of us off of the range as soon as we'd qualified. Only the those going into the Air Police (AP) were required to remain for Marksman, Sharpshooter, and pistol qualifications.
We were given a battery of tests at the Philadelphia Induction Center. I did well with the electronics test with a score of 80. I figured if even if I couldn't go to flight training, I would qualify for a flying job in Electronics. But I was wrong again. I was told that Electronics was not what the Air Force needed. I was also given the Radio Operator Code Test but I purposely did poorly so I would not be forced into a job listening to code all day long. Eventually, I was assigned to "General" which gave me a choice of Air Police, cook, or medical. Since I was always good at first aid in Boy Scouts, I took medical.
After Basic Military Training I was sent to Basic Medical School (on the 'other side') of Lackland. The 8-week course was exceptional and I learned a lot. I had made a good career choice.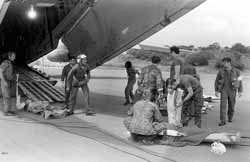 After graduation and a week on casual status, I was assigned to the Air Force Headquarters Hospital at Andrews AFB, Md.
My first assignment was as a Psychiatric Technician with Medical Air Evacuation Unit. I was given the responsibility for moving patients from incoming aircraft to the hospital or from the hospital to outgoing aircraft. Apparently the reason I was assigned to this unit was to be available to help with any incoming or outgoing patient showing signs of psychiatric issues.
My shift was 24 hours on duty and 48 hours off. On my days off, I mostly spent taking classes at the University of Maryland. I used the time between flights coming and going to study my college course home work. The great thing about the job, however, was I got to fly some of the patients to their new hospital or from their old hospital back to Andrews. Shortly after I got married and about eight months into this assignment, I was transferred to the Hospital Psychiatric Ward, where I found I enjoyed working with the patients.
While I enjoyed my work, I came to realize promotion possibilities were slow in the medical field. That's when I started looking around for a career field that had higher visibility for promotion. I discovered the Air Force was looking for Manpower Engineering people so before reenlisting for my second tour, I switched to the Manpower Management Technician career field.
I was sent to Rock Island, Ill for Engineering School and soon got overseas orders for either Lakenheath AFB , United Kingdom or Bitburg AFB, Germany. I took Germany. The three year tour requirement for a married airman forced me to extend my current enlistment beyond eight years.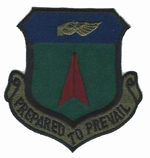 My assignment at the 36th Air Base Wing was that of an instructor for the 50 hour Air Force Leadership Course. The students in my class were senior NCOs and officers through the rank of Lt. Col. What amazes me about the whole experience is, I was only a Senior Airman (E-4) and yet all those high ranking students respected me because they knew I knew what I was doing. Later I was transferred to manpower management at the 7101st Air Base Wing for the United States Air Force Europe out of Wiesbaden, Germany. I also made Staff Sgt.
I was still in Germany when it became apparent I needed to leave the Air Force. My wife at the time hated the Air Force and hated Germany even more. Also, I was having severe problems with one of the officers I worked for in the Manpower Detachment. So with eight years, one month, and seventeen days, I came back to McGuire AFB to be discharged, which was maybe the biggest mistake I have ever made.
After my discharge, a friend of my wife, offered me a stripe in the Army Reserves. But when my wife found out that I was considering joining the Army Reserves she threw a real fit! Looking back, however, the marriage only lasted 5 more years and then I met the love of my life and at this writing my second marriage has lasted 40 years. I do not think if I had remained in the AF I would have met my wife. God works in mysterious way–and always for what best.
OF ALL YOUR DUTY STATIONS OR ASSIGNMENTS, WHICH ONE DO YOU HAVE FONDEST MEMORIES OF AND WHY? WHICH ONE WAS YOUR LEAST FAVORITE?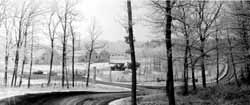 The three years I was stationed at Bitburg were by far the best of my career. The winters were mighty cold there, however. Teaching the Air Force Leadership course gave me the confidence that carried throughout my entire career and the rest of my life. Even some of the best working conditions I had at my civilian jobs do not compare to this experience. The people I met there were the best (and the worst) of any place I was stationed. They all taught me how to deal with and react around people so that you get the best outcome.
FROM YOUR ENTIRE SERVICE, INCLUDING COMBAT, DESCRIBE THE PERSONAL MEMORIES WHICH HAVE IMPACTED YOU MOST?
The first outstanding memory was when I was on Andrews AFB, Md. I was befriended by the commanding officer of the Marine Corps Detachment on the base. He invited me to ride along on a post-maintenance test flight. The flight took us over Eastern Maryland and before he turned back,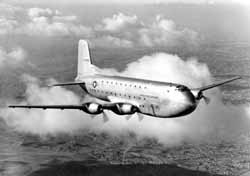 he had the co-pilot come get me and had me sit in the co-pilot's seat. He instructed me to turn the plane around (same plane as an AF C-124) and gave me all the altitude and headings needed to get us back. I flew it with only the altimeter and compass headings and never looked out the window. After some time he firmly said, "I got it!" I released the wheel and pulled my feet off of the peddles. I looked up and out the front windshield and we were several hundred feet off the end of the runway in perfect alignment to land. What happened next was enough to give you a required underwear change.
A few seconds after the Marine Major took control, we hit a crosswind and were headed down between the runway and the taxi way. The major corrected and put the plane down right on the runway. After we landed the major said that the only trouble I exhibited during the flight was that I did not keep the nose down. He kept rolling the nose wheel down during the entire time I was at the controls, but I was flying the plane. What a great experience!
While hardly a fond memory, I must mention what happen at Bitburg, Germany. My wife and I had been there about two and a half months and had just gotten settled into our in-town apartment. While moving stuff in, an airman from down the street came to our home. He asked if I had heard that President Kennedy had been shot. I was totally shocked and somewhat in the dark. We went back to his home and listened to the radio for a few minutes and then realized that we had better get into uniform and get back to base. We were on alert with the base on lock down for over three weeks. What a time, with little news, and no one really knowing what was going on back in the U.S.
OF ALL THE MEDALS, AWARDS, FORMAL PRESENTATIONS AND QUALIFICATION BADGES YOU RECEIVED, OR ANY OTHER MEMORABILIA, PLEASE DESCRIBE THOSE WHICH ARE THE MOST MEANINGFUL TO YOU AND WHY?

The Air Force Outstanding Unit Award given to Andrews AFB Hospital in 1961. I was proud to be a part of that group. I also thought it was neat that the my first Good Conduct Medal was an Army Medal; I later received the Air Force version.
WHICH INDIVIDUAL(S) FROM YOUR TIME IN THE MILITARY STAND OUT AS HAVING THE MOST POSITIVE IMPACT ON YOU AND WHY?
Anyone in the military for any length of time are impacted by others. But the first one I can recall is Tech Sgt. Clayton Riegel at Andrews AFB Hospital. He taught me the skills necessary to be a good Corpsman and how to care for the people with whom we were charged. They were all hurting, although not by something you could see externally, but mentally.
The second was Airman Alvin (I do not remember his last name) who ended up in our Psychiatric Ward after he had been thrown off of a high voltage utility pole after his Sgt had told him the power was off. He was in a near vegetative state when he arrived. Doctors and nurses told him he would never walk or talk again. Everyone working in the ward thought differently. Day and night, we all took turns caring and feeding him. Most of us being about this Airman's age, we interacted with him to encourage him to do more and more. Long story short and against all odds and many long months, Airman Alvin walked out of the hospital talking to his parents. I have never seen the courage and determination that Airman Alvin displayed by anyone before or since.
Finally, there was Master Sgt. Jim Bratton. A practical man, he made sure the first things I did arriving overseas was to get my family there and settled. He rightly figured I would learn my new job more completely and quickly if I knew my family was settled. He helped me to understand what was important for both the Air Force and my personal life.
WHAT PROFESSION DID YOU FOLLOW AFTER YOUR MILITARY SERVICE AND WHAT ARE YOU DOING NOW?
I had rich and varied career after leaving the Air Force, beginning as an management engineer for United Parcel Service (until the Teamsters Union went out on strike and closed down Eastern Pennsylvania).
Other jobs I held was an engineer for ACME Markets (American Stores) and in retail as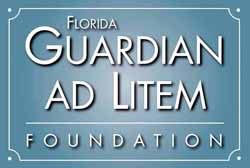 an Operations Manager for J. C. Penney Company where I was in charge of all the credit, accounting, receiving, cashiers and both internal and external security. This was a lot of responsibility for a young man of 27 years of age. It is doubtful that without the experience the Air Force had given me, the success I enjoyed would not have been mine.
I returned to engineering at The Hartford Insurance Group in both the Claim Department and as a project manager in the Operations Department. I was responsible for seven to fourteen projects at the same time, making sure the design, testing, and installation at each regional office in the system. My Air Force engineering training and the experience of handling a class room full of people who all out ranked me was what had given me what I needed to succeed.
Over the years there were many times I would be called into a corporate officer's office to explain where a project was or what had gone wrong to cause the project to be delayed. These officers were pussy cats compared to the officers I had to deal with in the Air Force. This lasted over 22 years. It is also where I met the woman I have been married to for over 40 years. She and I both worked for The Hartford and both retired early at age 50 and 52 respectively.
In all of these positions the impact of my service training and my experience of interacting with people (both good and bad) has taught me some very great lessons. The most significant of which was how to handle people with whom you do not agree. It helped me work toward the position of disagreeing without being disagreeable or coming to a mutual position of "agreeing to disagree."
After retiring from the civilian working world, I have since become a real estate broker, real estate instructor, and Real Estate School administrator after having held a real estate license in three states with lots of experience in real estate investments.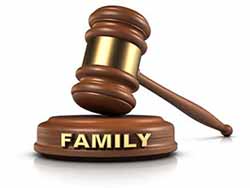 But my military training was not only helpful in my work world, it also helped me succeed as 'Guardian ad Litem' (GAL) for the children caught up in the Florida family court system. We represent one or more children before the family court, making sure the court makes the right decision is in the best interest of the child while the system works with parents to overcome their substance abuse or child abuse issues. This has been some of the most rewarding work I have done since I have left the service!
Much of what the military taught me in organizing and sticking with the details has helped me handle as many as seven cases at a time and still keep on top of all the issues the children are having.
Though most of the Guardian ad Litem (GALs) are woman the need for some men in the program is constant. Many times you are dealing with unruly fathers who try to bully the woman GALs, so men work out better those cases. The program phrase is It take a special man to be a GAL. I also like to remember that a man never stands so tall as when he stoops to help a child.
IN WHAT WAYS HAS SERVING IN THE MILITARY INFLUENCED THE WAY YOU HAVE APPROACHED YOUR LIFE AND YOUR CAREER?
As a young man straight out of high school the Air Force not only set me on the right path but gave me the training and the discipline to be successful. In the military I learned how to respect other people and how to act to be respected, especially in the medical career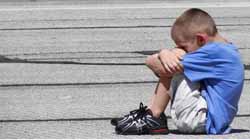 field where compassion and caring are critical for our patients at what may well be the most difficult time in their lives. Also, the engineer training I received showed up in every work situation I've been in as a civilian.
What I learned in the service about dealing with difficult people and problem situation has served me very well in my civilian careers. The foundation of military training such as attention to detail, doing things the right way the first time, and being satisfied when you know you have done your very best has been the guiding principle throughout my work and family life.
BASED ON YOUR OWN EXPERIENCES, WHAT ADVICE WOULD YOU GIVE TO THOSE WHO HAVE RECENTLY JOINED THE AIR FORCE?
Try to find the part of the job you enjoy and capitalize on that area. Do not be afraid to change career fields if you find something more interesting and enjoyable. Strive to be the best in your duties, your job, and your career field.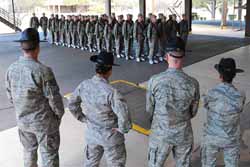 Anything worth doing is worth doing right. If you really enjoy a career in the military, find ways to overcome any distraction or interference with that desire. My biggest mistake in life was not staying in the Air Force.
IN WHAT WAYS HAS TOGETHERWESERVED.COM HELPED YOU REMEMBER YOUR MILITARY SERVICE AND THE FRIENDS YOU SERVED WITH.
I have not been a member very long, which is not surprising then that I have not yet found anyone I served with through the site. Still, I know if I keep looking and use the many search capabilities of TWS, I will find old friends. I have however made friends of other service members of Together We Served and enjoy the interaction with them. Reading other members reflections, especially those with totally different experience in both war and peace, had made me appreciate their service and the things that they have been through.
Read the service reflections of
CAPT James Garrett
U.S. Navy (Ret)
(1966-2008)
Shadow Box: http://navy.togetherweserved.com/profile/390043
PLEASE DESCRIBE WHO OR WHAT INFLUENCED YOUR DECISION TO JOIN THE NAVY?
I was graduating from Westminster High School in a few months (1966) and knowing that I would not be able to afford college, I thought enlisting in the military would be a good thing, especially if it was possible to get college paid for afterwards. Being landlocked and with Lowery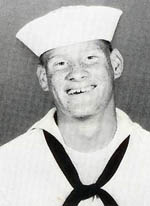 Air Force Base across town, the recruiting ads I thought the Air Force might be a good place to go. The Air Force recruiter came to my house to talk with me but to my amazement the recruiter told me there was a waiting list, imagine that with the Vietnam War going on.
I couldn't wait so I talked with the recruiter for the Navy and a month or so later I enlisted as a Seaman Apprentice in the Naval Reserve until after graduation from high school. I enlisted at the age of 17 in what was called at the time a minority enlistment since I would not turn 18 until after I entered Boot Camp in San Diego.
After watching Victory at Sea and Silent Service episodes on TV, I thought that I would be a sailor in submarines. After Boot Camp, the Navy had the same but different idea, I was assigned to a Submarine Rescue Ship (ASR) in SubPac (Pearl Harbor).
WHETHER YOU WERE IN THE SERVICE FOR SEVERAL YEARS OR AS A CAREER, PLEASE DESCRIBE THE DIRECTION OR PATH YOU TOOK. WHAT WAS YOUR REASON FOR LEAVING?
I went to Boot Camp in San Diego in August 1966 and tested well for the ratings of Sonarman or Radioman. Upon completion of Boot Camp I was assigned to the USS Greenlet ASR-10 in Pearl Harbor, HI. Later I was told that I could be accepted for Sonar School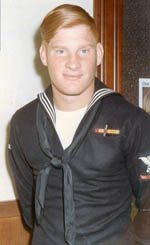 on the STAR program which would have sent me to Class "A" School, promotion to Petty Officer Third Class with a requirement to reenlist up to six years. I was already focusing on the rate requirements for Signalman so I declined the "A" School for Sonarman.
With my mother being really ill with Lou Gehrig's disease I got out of the Navy and went home. When her illness became terminal I tried different things, went to college and subsequently applied for and was accepted by the Denver Police Department. A couple of my police buddies were in the Army National Guard and wanted me to join as well, particularly with the Military Police. I checked it out, was even offered an opportunity as a Warrant Officer, but declined and decided to re-affiliate with the Navy. A sharp recruiter obtained my Second Class Crow even with time served and I signed on the dotted line and stayed for the next 30 plus years.
IF YOU PARTICIPATED IN ANY MILITARY OPERATIONS, INCLUDING COMBAT, HUMANITARIAN AND PEACEKEEPING OPERATIONS, PLEASE DESCRIBE THOSE WHICH WERE THE MOST SIGNIFICANT TO YOU AND, IF LIFE-CHANGING, IN WHAT WAY.
While on-board the USS Greenlet ASR-10, we participated in operations off the coast and in some coastal ports in Vietnam especially assisting the Air Force in salvaging equipment from aircraft that went down off the coast of Cam Ranh Bay. (There's that Air Force connection again)
In 1968, a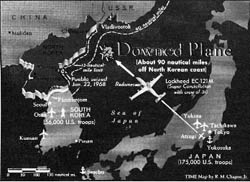 few months after the Pueblo capture, we met with the USS Banner, Pueblo's sister ship, refueled her, provided stores to assist in her return to Japan. ASR's normally don't underway replenish other ships as a rule. I was the main helmsman for submarine rescue ops (four point moor) and this underway replenishment operation.
While aboard the USS Dale DLG-19 and part of the USS Enterprise task group we conducted SAR OPS as she conducted flight ops and sorties into Vietnam. Later we were called to assist with a task group to search for the wreckage of the EC-121 aircraft that was shot down by the North Koreans in April 1969. Those were tense, edge of your seat times. We were already heavily involved in the Vietnam War, now with a second incident with the North Koreans (the first being the capture of the USS Pueblo a year earlier) was it going to escalate with the North Koreans? The Soviet Navy was ever present which was an experience in itself.
OF ALL YOUR DUTY STATIONS OR ASSIGNMENTS, WHICH ONE DO YOU HAVE FONDEST MEMORIES OF AND WHY? WHICH ONE WAS YOUR LEAST FAVORITE?
I enjoyed duty on both the USS Greenlet and USS Dale.The Greenlet was a smaller ship therefore I got to know all of the crew. The Dale was much larger but allowed me to practice my Signalman rate in a more operational way. The Greenlet even though a Navy ship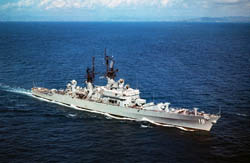 was part of SubPac so we got to enjoy some of the perks like great chow, we ate off of plates instead of steam trays and didn't have to be as spit and polish. The CO liked to take cruises that took us to Lahaina, Maui with skeet shooting and fishing on the way and great liberty. We had to play target and torpedo retriever for the subs while there, but that was fun and hard work as well.
The Dale involved operations with task groups but the liberty ports of Chinhae (South Korea), Nagasaki, Sasebo, Yokosuka, Japan, Keelung, Taiwan, Subic Bay, and Auckland New Zealand, were the best. You couldn't script a busier schedule of "steaming", port calls, crisis events, and an ASW exercise of four countries (US, Great Britain, Australia, and New Zealand) participated. I think the sailors of navy of the host country, New Zealand, weren't very thrilled.
FROM YOUR ENTIRE SERVICE, INCLUDING COMBAT, DESCRIBE THE PERSONAL MEMORIES WHICH HAVE IMPACTED YOU MOST?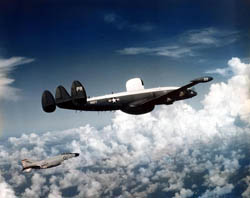 Recovery operations after the EC121 was shot down by the North Koreans in Jan 1969 and subsequent interactions with the Soviet Navy. This was the cold war, with the Soviets trailing us around, the unpredictable North Koreans (the capture of the USS Pueblo was only a year before) and the Vietnam War in full swing. It was cold and scary at times. We looked for survivors but only found debris and a couple of bodies. Reminds you of your mortality, especially so far from home.
WHAT ACHIEVEMENT(S) ARE YOU MOST PROUD OF FROM YOUR MILITARY CAREER?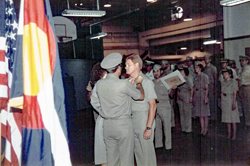 Promotions as a Signalman to First Class, then with great mentoring from my Reserve Commanding Officer and Executive Officer, CAPT Donald Monroe and CDR Lynn Albi respectively, I was given the opportunity to test and interview for a Direct Commission as an Ensign in the Intelligence Program. I was commissioned as an Ensign in 1984 and through the years and the ranks I enjoyed numerous assignments and was given increasing levels of responsibility which culminated in being selected for Commanding Officer a Naval Reserve unit and final promotion to Captain. From E2 to O6 I enjoyed a career that was fulfilling and rewarding. I gave 100 percent to the Navy and the Navy reciprocated with great mentors and service members to work with and work for.
OF ALL THE MEDALS, AWARDS, FORMAL PRESENTATIONS AND QUALIFICATION BADGES YOU RECEIVED, OR ANY OTHER MEMORABILIA, PLEASE DESCRIBE THOSE WHICH ARE THE MOST MEANINGFUL TO YOU AND WHY?
I received the typical commendation awards, marksmen badges and ribbon devices but the two most meaningful accomplishments were my crows and rating as a signalman (E4-E6) and later my selection and promotion to Ensign with subsequent leadership positions and final promotion to Captain. I enjoyed working with outstanding shipmates, enlisted and officer. I achieved a very successful career from E2 to O6 because of outstanding shipmates and mentors.
WHICH INDIVIDUAL(S) FROM YOUR TIME IN THE MILITARY STAND OUT AS HAVING THE MOST POSITIVE IMPACT ON YOU AND WHY?
I worked for some great people Officer and Enlisted who mentored me to work hard, volunteer for hard jobs and inspired me to do great things for the Navy and myself, even when things may not have going so well. When I was a signalman striker, SM1 Charlie Yates was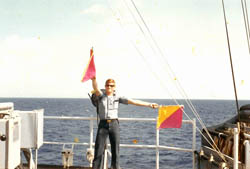 a great mentor in helping me to achieve rate and move away from deck division which was not my favorite assignment. I still do not like painting!
I had great Senior Officers who mentored me to achieve the memorable milestones in my career. CDR Donald Monroe and CDR Lynn Albi were instrumental in my applying for a commission. CDR Monroe worked tirelessly to find out what the barriers were in the selection process. I can't thank him enough.
As I progressed through the ranks in my Navy Reserve career, I experienced great counsel when personal problems could have derailed me as I contemplated retiring many times. They provided wisdom and kept me going through thick and thin. As a result of their commitment and leadership when I needed it most, I was able to return that same advice to junior officers as a Commanding Officer and a Senior Officer. It is a great feeling of satisfaction when the one you mentor does well and is successful.
CAN YOU RECOUNT A PARTICULAR INCIDENT FROM YOUR SERVICE WHICH MAY OR MAY NOT HAVE BEEN FUNNY AT THE TIME, BUT STILL MAKES YOU LAUGH?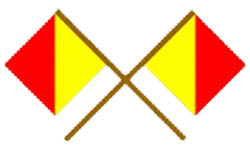 Still get a chuckle about this. I was a Signalman aboard the USS Dale DLG-19 and we made a port call in Taiwan. One afternoon the signal gang went on liberty to one of the bars in town. A group of bar hostesses came to our table and sat with us but they also began conversing with each other in Chinese and laughing among themselves. That has occurred to many of us, right? After a period of time this became annoying to us as a group and we began to converse among ourselves too, only using semaphore with our hands (no flags)!! No vocal conversation at all. We did this for awhile, totally ignoring the girls in the process, and by the way we were laughing our butts off as well.
The bar hostesses eventually caught on to our game and their conversations changed to English. It was fun, it was humorous, and great rate practice.
WHAT PROFESSION DID YOU FOLLOW AFTER YOUR MILITARY SERVICE AND WHAT ARE YOU DOING NOW? IF YOU ARE CURRENTLY SERVING, WHAT IS YOUR PRESENT OCCUPATIONAL SPECIALTY?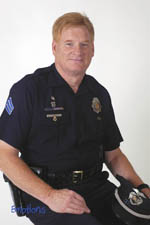 I was hired by the Denver Police Department as a Law Enforcement career I had been thinking about while on active duty. I stayed in the Navy Reserve during my entire career and I always had to be careful which uniform or parts of uniforms I put on when reporting to police roll call at 2am. Cops like military members like to have fun at your expense especially when it is self-inflicted. I retired from the DPD after 32 years of service.
WHAT MILITARY ASSOCIATIONS ARE YOU A MEMBER OF, IF ANY? WHAT SPECIFIC BENEFITS DO YOU DERIVE FROM YOUR MEMBERSHIPS?
Naval Institute, American Legion, and MOAA. I am also a volunteer with the Employer Support of the Guard and Reserve (ESGR). We work with employers and Reserve Component members in all aspects of educating and mentoring them about employment rights as well supporting employment initiatives. Being a Reserve member for many years it is gratifying to do whatever can be done to help our Guard and Reserve members in whatever capacity is necessary.
IN WHAT WAYS HAS SERVING IN THE MILITARY INFLUENCED THE WAY YOU HAVE APPROACHED YOUR LIFE AND YOUR CAREER?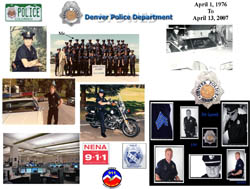 I enjoyed my service with the Navy, the Navy was good to me as well. The Navy taught me Duty, Honor, and Commitment, traits the served me well with my Police Service. As I tell a lot of young people, the military will instill in them a strong work ethic and pride in who they are. By listening and hopefully emulating those who were in leadership positions both formal and informal, I gained confidence in my abilities and always sought after worthwhile assignments that tested me and looked forward to gaining positions of responsibility. This led to experiences that were stressful at times, but for the most part were fun and rewarding.
My experience and discipline gained from the military assisted me in all aspects of my civilian career in the Denver Police Department. Being a police officer and serving in Navy Reserve for just as many years was very special. I served my community and my country, it doesn't get any better than that.
BASED ON YOUR OWN EXPERIENCES, WHAT ADVICE WOULD YOU GIVE TO THOSE WHO HAVE RECENTLY JOINED THE NAVY?
Duty, honor and commitment. Be the best you can be and always try to achieve your goals. I learned that if you do the best you can, volunteer for the hard jobs and commit 100%, promotions, recognition and job satisfaction will come two-fold. The Navy was good to me in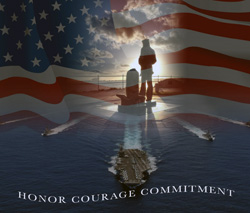 that I got to do and see things that I would have not been able to do without those three ethical standards. Most of all, don't think of naval service as a chore, but as an adventure, a life experience others will never get to have in their lifetime. I went from Seaman Apprentice to Captain in my career, something the recruiter did not tell me could be possible, nor did I ever think while chipping paint in deck division on my first ship that I would accomplish all that I have. I learned to watch and listen to those around me, especially the great First Class and Chiefs that I worked for and later as a Commissioned Officer those Chiefs who made me look good and provided sage advice.
As a young Junior Officer I was seeking an assignment in a particular unit, I told the CO I would take whatever assignment he had. Without pause he selected me because as he said, I volunteered for a hard job, something not many were willing to do. You have to put yourself out there, accept the responsibility in order to gain more responsibility. During my retirement from the Navy and answering questions, I had young enlisted Sailors come up and look at my brag book and memorabilia and heard them remark about my career path and promotions. They asked if E2 to O6 was possible for them and I said, yes it is, work hard for it!
IN WHAT WAYS HAS TOGETHERWESERVED.COM HELPED YOU REMEMBER YOUR MILITARY SERVICE AND THE FRIENDS YOU SERVED WITH.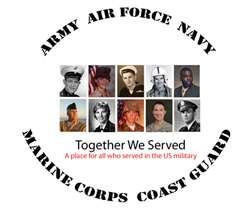 I have been able to touch base with some of my shipmates that I have not communicated with in years. This has been a great website that is secure that I can place items, photos and remembrances of my military career. More importantly, it is fun and also humbling to see what others have done in the service of their country. Thanks to all who have served and continue to serve.
Recent Posts

Recent Comments

Archives

Categories

Meta

TWS Admin Help Desk
Recent Posts

Recent Comments

Archives

Categories

Meta
Search