A shadow box is typically an enclosed, deep frame, glass-front display case for items of personal or artistic significance to be grouped and shown together. The items are typically held a short distance above the material backing the box, which creates a striking visual distinction. Shadow boxes can be used to display ceremonial weapons, medal ribbons and medals, unit and combat patches, rank insignia, and other meaningful items from a veteran's military career.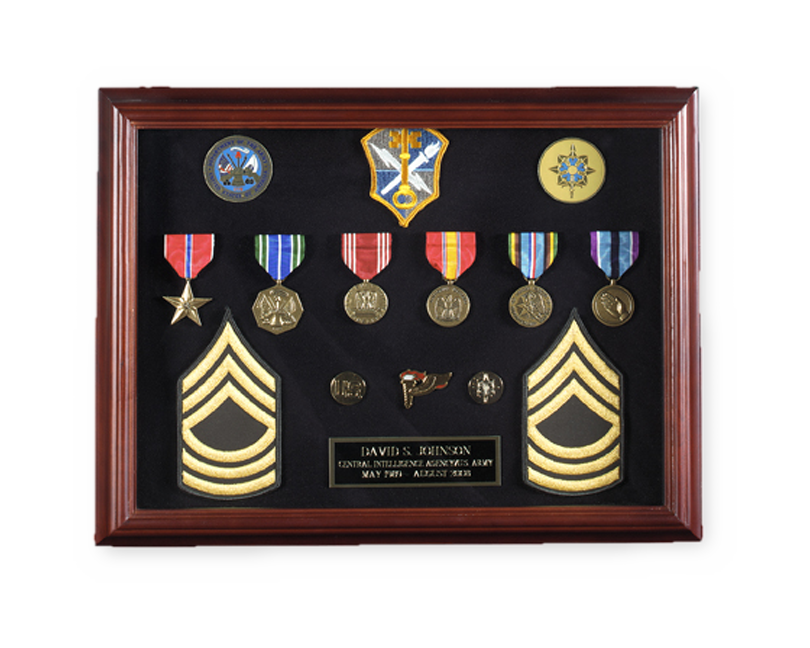 Why Are They Called Shadow Boxes?
The tradition of calling these display cases shadow boxes reportedly comes from superstition sailors. When a sailor retired from shipboard service, it was bad luck if his shadow touched shore before he did. This superstition extended to a sailor's personal items, which constituted a 'shadow' of sorts. If his belongings were enclosed in a box, though, it would be safe for them to touch shore first. The name 'shadow box' was promulgated among sailors, and the term spread from there.
Military Shadow Boxes for Retirement
Many crafters out there do good business producing shadow boxes for retiring and retired service members, creating beautiful display cases to honor a veteran's proud service. Some veterans prefer to make their own shadow box as a personal reflection on their time in the military. A well-made shadow box can take pride of place on a mantle or bedroom wall, or even in a personal den or study. However, it can be beneficial for a veteran to create another shadow box that can be more readily shared with fellow veterans, proud family members, and other interested parties. That is where we at Together We Served come in.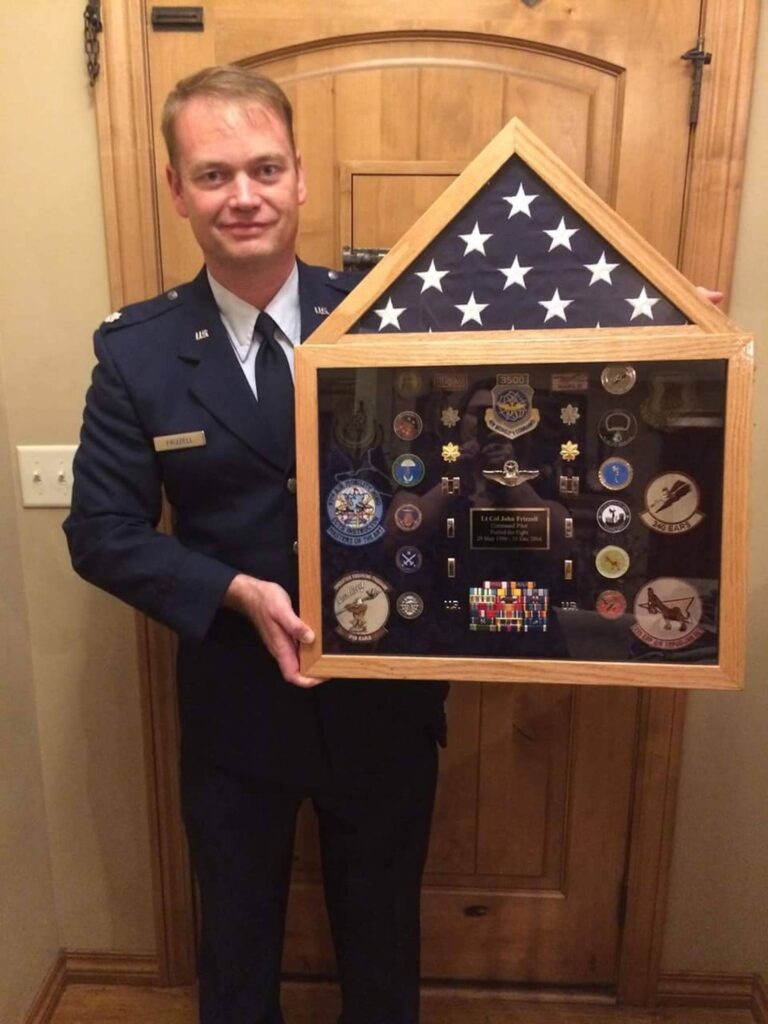 Build a Military Shadow Box with Together We Served
Becoming a member of Together We Served and building an online military shadow box you can display to friends and family all across the United States and beyond is a straightforward task. You may even find it easier than building an actual shadow box. When you sign up (just a matter of filling in a few fields on our sign-up page) you can build out your military profile page by following the handy Help Guide that we email out to members on their successful signup. Mark all ribbons, insignia, and badges awarded. You can even scan your discharge certificate and service photos to be uploaded to your service page photo albums. If you don't personally own a scanner, there is likely to be one at your local library that a librarian can help you use. If you're unsure what to do at any point while entering your service information, you can consult our online Help Desk in the bottom left of the browser.
When you have completed filling in your general information, you can also optionally complete Service Reflections, a self-interview where you record information about key individuals and events from your time in the military. You can add photos to support these anecdotes or even make a video record. However, this is not necessary to access your shadow box, which can be found by clicking the 'Shadow Box' link on your service page. Your unique, beautifully illustrated presentation of your military service can be shared with others via a personal web address or even printed out and framed.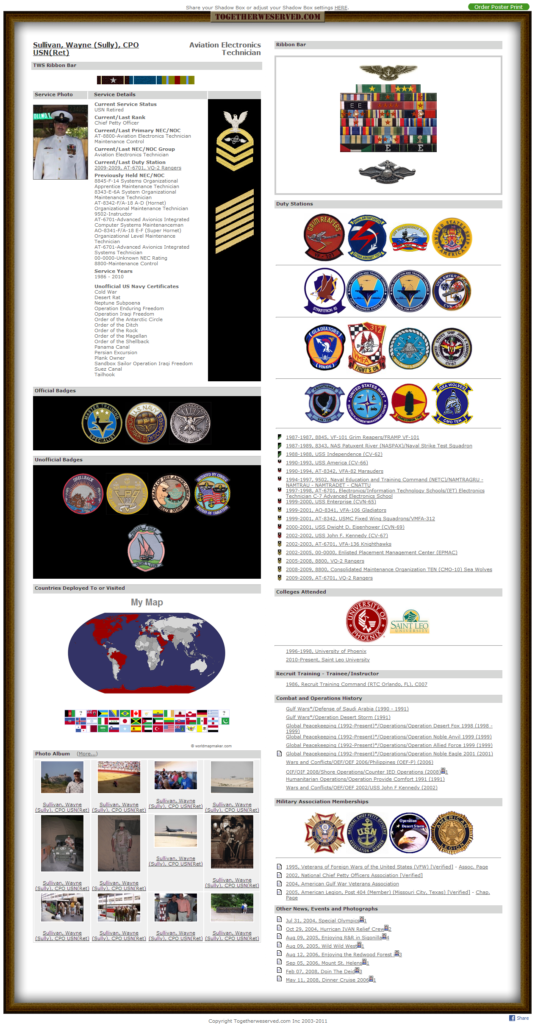 Together We Served: Largest Online Veteran Community
Together We Served not only provides a means of collating your military service information and anecdotes in a single place. We are a beneficial tool for those looking to reunite with military buddies from their boot camp, unit, or duty station. We also offer web forums to our members to discuss topics of interest: military or civilian. Join our community and discover for yourself the benefits of Together We Served.