Many military veterans are, rightly, proud of their service to their country and want to record it for future generations to note. Others might take it further and indulge an interest not only in their own service history but of their whole unit history. Of course, the US Armed Forces keep detailed military records to the extent that they are able. Multiple buildings house substantial military service records, from the United States' founding to modern-day. Records from the Revolutionary War to 1912 are held at the National Archives Building in Washington, D.C. Military records from World War One until the present day are instead kept in the National Military Personnel Records Center (also known as the NPRC) in St. Louis, Missouri. There are also official organizations such as the United States Army Center of Military History (CMH), which manages over 120 Army museums.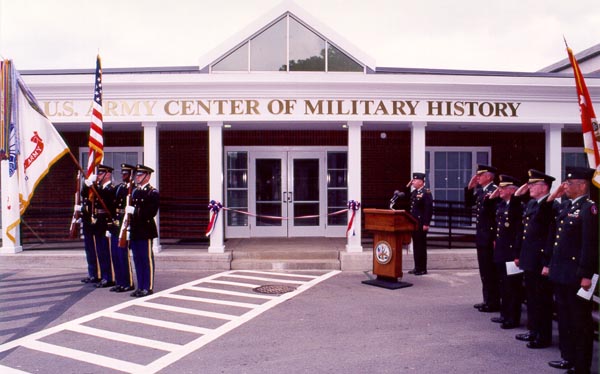 Research in Military Records
The CMH does not have anything approaching the level of information the National Archives has about military history, but it is still useful for those researching military culture aspects. Its facility at Fort Lesley J. McNair in DC has information about unit lineage and honors, as well as officer biographies, and an incomplete set of records from Operation Iraqi Freedom, Operation Enduring Freedom, and Operation New Dawn. However, these records are restricted and available only to official researchers with appropriate security clearances.
In Fort Belvoir, VA, the Institute of Heraldry has a wealth of data on flags, colors, streamers, guides, insignia, and uniforms. The US Army Heritage and Education Center, found in Carlisle, PA, has unofficial materials including personal papers, diaries, photographs, and even unit histories and select official papers. The National Personnel Records Center is the repository of most health and medical records for discharged and deceased veterans for all services from WW1 until the present. Unfortunately, it is not an exhaustive archive: between 16 and 18 million Army and Air Force military personnel files were destroyed in 1973 by a fire that destroyed nearly the entire 6th floor. As the destroyed records had no duplicates or microfilm copies made, nor an index, it is difficult to determine with precision which records were lost. Millions of records were on loan to the Veterans Administration, so there is no conclusive way of identifying which records were lost. An effort to restore destroyed service records went underway in 1974, reconstructing some basic service information such as military date of entry and discharge, the character of service, and final rank. However, this is hardly exhaustive. There is much that the individual veterans themselves can do to 'fill in the gaps,' as it were. Together We Served is a handy tool in this regard. Once a veteran signs up with our service, they can create a profile, including their branch of service, former units, boot camp, duty stations, etc. They can add details about their insignia, badges, and medal ribbons and include photos of their service and memories associated with them. This information is shared with the rest of the network, meaning that, for example, if someone searches for their unit, the veteran's profile will be one of those that comes up.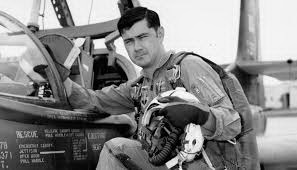 Veterans Service Records
If you're attempting to secure veterans' benefits for disability, being able to find other veterans you served with via their online service records can be incredibly useful. They can supplement your testimony and any action reports with their own to help you make your case to the Veterans Administration.
Military Service Records and Unit Histories
If you're an amateur military historian, you may be interested in learning more about particular military units. It could be that you were in a unit, and you want to discover more information about its exploits before and after your service. Or you may be collecting information about your family's military history and want to look up information about a deceased relative's unit. The National Archives at St. Louis has non-archival copies of Morning Reports and rosters for the US Army between 1960 and 1974. Non-archival records are subject to access restrictions. Individuals who submit a written request, signed and dated, for unit rosters may obtain specific rosters. Applicants should include a date for the roster and the exact Army unit to improve the chances of receiving something. Air Force Morning Reports, and Army Morning Reports and unit rosters from 1912-1959, are archival records open to the general public (except for Army rosters between 1944-46, which were destroyed to comply with the General Records Schedule). Archival records may be accessed via visiting the NPRC Archival Research Room in St. Louis or by paying an independent researcher to do so for you. Unit Operational Records from 1917-1954 and those for units that served in Southeast Asia between 1954 and the Vietnam War can be found at the National Archives facility in College Park, MD. The same facility also has official photographs of the US Army between 1861 and the early 1980s and motion pictures up to the present day.
Other military records can help you learn more about an ancestor's military career and even what they did beyond that. Compiled service records can contain information about service members' rank, unit, date of entry and departure from the Forces, and basic biographical, medical, and military information. There are also pension applications and records of pension payments for veterans, widows, and other heirs. These pension records, kept in the National Archives Building in Washington, D.C., cover service in the US Armed Forces between 1775 and 1916. These records are the most useful in terms of genealogical information, as they typically contain supporting documents such as details of events that occurred during service, as well as marriage certificates, birth records, death certificates, family letters, pages from family Bibles, family letters, depositions of witnesses, and discharge papers.
Together We Served provides an opportunity to help veterans preserve their military service history. Veterans and next of kin of deceased or older veterans are also welcome to join to create a remembrance or assisted military service page. Together We Served has 2 million veteran members from all service branches. If you served, you can join the people you served with at https://togetherweserved.com.