How much do you know about the organization of US Navy units? The United States Navy is the world's most powerful naval force that has ever existed, with the ability to exert military might in the Pacific, Atlantic, Mediterranean Sea, Persian Gulf, and beyond. Not many people know that if all the navies of the rest of the world were combined together, it would just barely amount to more than the US Navy. Since its founding in 1775, the Navy has grown and developed its operational capacity and administrative support. The Navy has a more complicated structure than that of the other defense forces. Together We Served is a veterans-only online repository of military history. Members can upload their service records to reconnect with others from different eras in their military careers, such as those they attended boot camp with and those who served in the same units.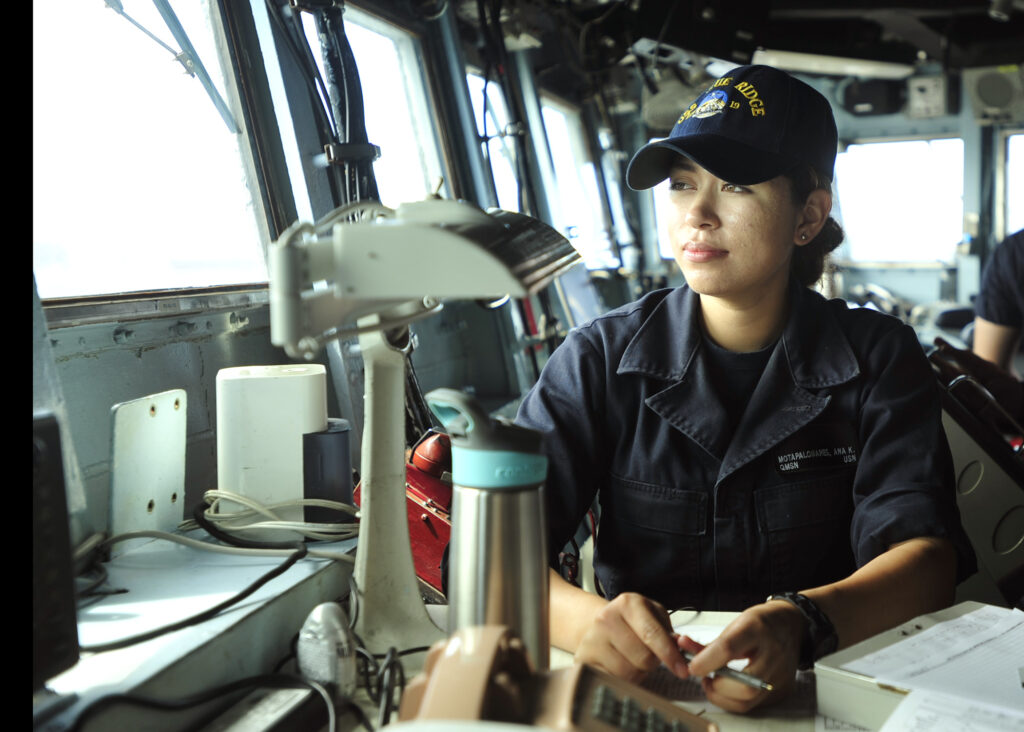 Development of the U.S. Navy
The first permanent standing US Navy, established in 1794, consisted of six ships: heavy frigates with manpower of between 340 and 450 each. Nowadays, the manpower of the US Navy stands at approximately 337,000 active duty personnel, over 100,000 reserve personnel, 296 deployable ships, and over 2,600 crewed aircraft. Of course, the organizational structure of the Navy has changed radically since those simpler times. Modern military force structures follow a chain of command that only in some ways resembles what was set out in 1794.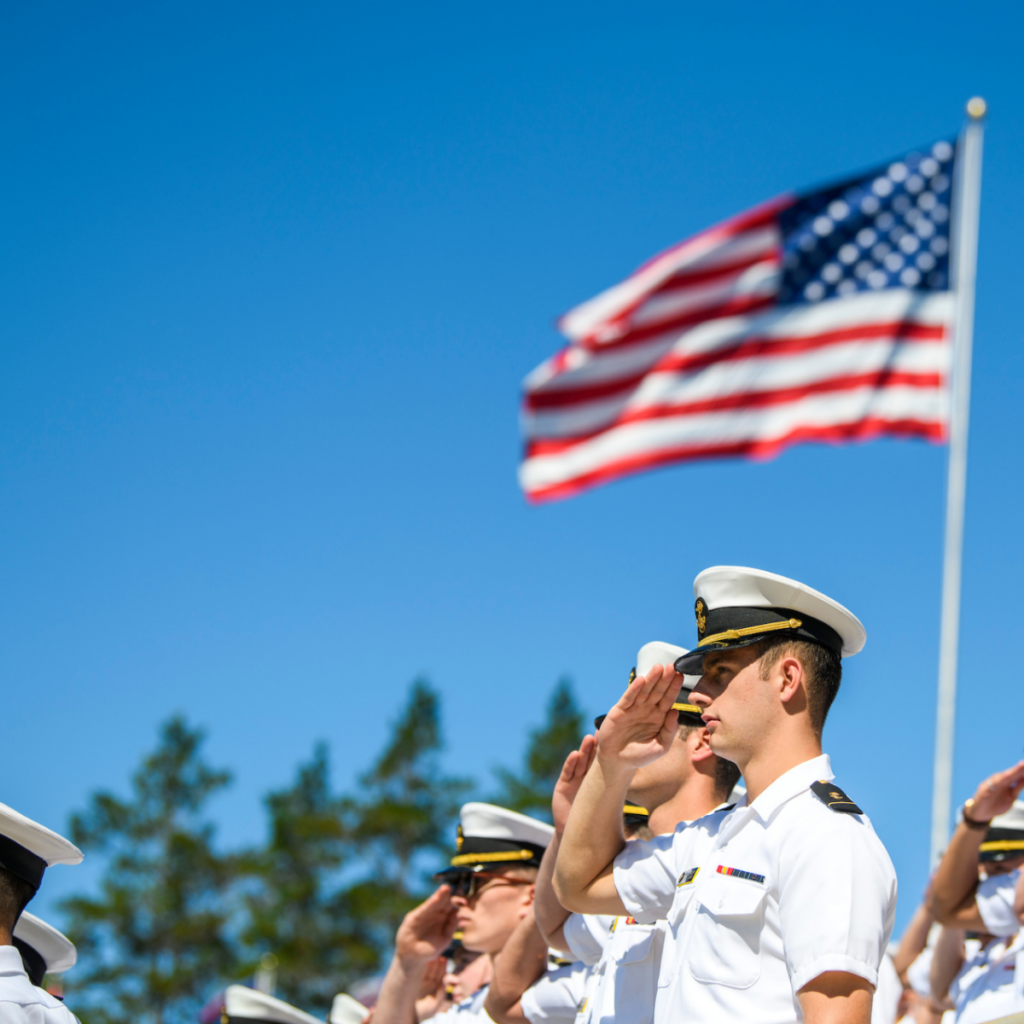 Command Structure of the United States Navy
In terms of operational structure, the Secretary of Defense is the principal defense decision-maker, who hands down orders to combatant commands. Combatant commanders issue Navy-related orders to naval component commanders. The nine Navy component commands are:
Fleet Forces Command
Military Sealift Command
Naval Forces Central Command
Pacific Fleet
Naval Special Warfare Command
Fleet Cyber Command/10th Fleet
Naval Forces Europe/Naval Forces Africa
Naval Forces Southern Command/4th Fleet
A component commander exercises operational control over one or more of the numbered fleets, each of which is led by a Vice Admiral. These fleet commanders divide their fleets into task forces, which further subdivide into task groups, then task units, and finally task elements.
How the US Navy Works
A task force reports to a fleet commander for functions related to their assigned units. A task group comprises, for example, an individual carrier strike group (CSG), amphibious ready group (ARG), or surface strike group (SSG). A task unit is designated for a specific task—for example, the air defense units within a carrier strike group. Task elements are individual military units within a task unit, i.e., a specific Navy ship.
Of course, this is how an operational structure operates. The administrative structure differs. The US Navy administration is led by the Navy Secretary and the Chief of Naval Operations (who serves as one of the Joint Chiefs of Staff). They are answered to by the Shore, System, and Type Commands. Shore Commands support fleets' operating forces with the sundry things they need: fuel, repairs, ammunition, training, medicine, etc. Examples include the Office of Naval Intelligence, the Bureau of Medicine and Surgery, and the United States Naval Academy. The System Commands manage the Navy's technical requirements, such as Naval Air Systems Command or Naval Information Warfare Systems Command. There are Type Commands for naval surface forces, naval air forces, and submarine forces in the Pacific and Atlantic, plus Special Warfare Forces, Expeditionary Combat Command, and Military Sealift Command.
Famous Navy Units
While the Navy doesn't work in quite the same way as other forces, there are still famous and acclaimed units that many are proud to have been a part of. For example, the United States' most famous battleship, the USS Missouri.
The USS Missouri was the last Iowa-class battleship to enter service and distinguished herself at Iwo Jima and Okinawa. She served as the flagship of the Third Fleet, and the Instruments of Surrender were signed aboard the USS Missouri in September 1945. Then, in 1950, Missouri's mighty guns were fired again against Communist Korean forces, at Wonsan, Chongjin, and Tanchon, among other places. The battleship was decommissioned in 1955 but modernized and brought back into service in 1986 to serve as a member of task groups sent into Soviet waters in case of conflict. She fired many cruise missiles and 16" rounds against Iraqi forces in the Gulf War. She came under missile attack but was rescued by the British frigate HMS Gloucester, which shot the Iraqi missile down. After the war, she was decommissioned once more and now serves as a museum piece and memorial ship in Pearl Harbor. She's appeared in two movies: Battleship and Pearl Harbor, in which she doubled for the USS West Virginia.
The Naval Special Warfare Development Group, aka DEVGRU or Navy SEAL Team 6, maybe one of the most famous military units of the 21st century. Known for its role in assassinating Osama bin Laden, it is widely regarded as only accepting the very best operatives. Part soldiers, part spies, they are ruthless in combat and frequently deployed on the most complex, classified, and high-stakes rescue missions. It is worth noting that SEAL Team 6 is an artifact name, as the team by that name was dissolved in 1987 and superseded by DEVGRU.
Founded in 1980 in response to the United States' underwhelming military response to the Iranian hostage crisis, the Navy's elite counterterrorism group accepts only modern sailors' acme. They only accept male sailors over 21 with two combat tours and a position on an SDV team, Special Boat team, SWCC, EOD team, or a SEAL team. Those able to apply must excel throughout three days of rigorous physical and psychological tests and then impress an oral interview. Only then are they permitted to attend the Operators Training Course, a six-to-eight month commitment with an attrition rate believed to be around fifty percent. Candidates acquire advanced skills such as free-climbing, defensive and offensive advanced driving, advanced diving, advanced unarmed combat techniques, Survival, Evasion, Resistance and Escape training, communications, land warfare, free-climbing, and even lockpicking. Unlike other SEAL teams, DEVGRU members can continue to train and acquire new skills as their missions require.
Your unit may not be as renowned as either of these, but all honorable service is respected by Together We Served. We encourage you to join our community and be counted alongside your fellow sailors. Claim your free account today.