Paul Arizin, who served in the US Marine Corps between 1952 and 1954, is more commonly known as 'Pitchin' Paul', NBA Hall of Fame member and star player of the Philadelphia Warriors during the 50s. There are no shortage of basketball stars who have built an athletic career after a stint in the military: David Robinson and Mike Silliman are two such men. However, Arizin is notable for not only being one of the first, after the NBA was established in the aftermath of World War II, but also for selflessly serving in the prime of his career.
Paul Arizin's Military Career
Paul Arizin was born in Philadelphia in 1928, and despite reaching a height of 6 foot 4 inches, failed to make his high school basketball team when he tried out as a senior. He went to La Salle College High School, the same school fellow Hall of Famer Tom Gola went to. Arizin attended Villanova University, studying chemistry, and played Catholic Youth Organization basketball.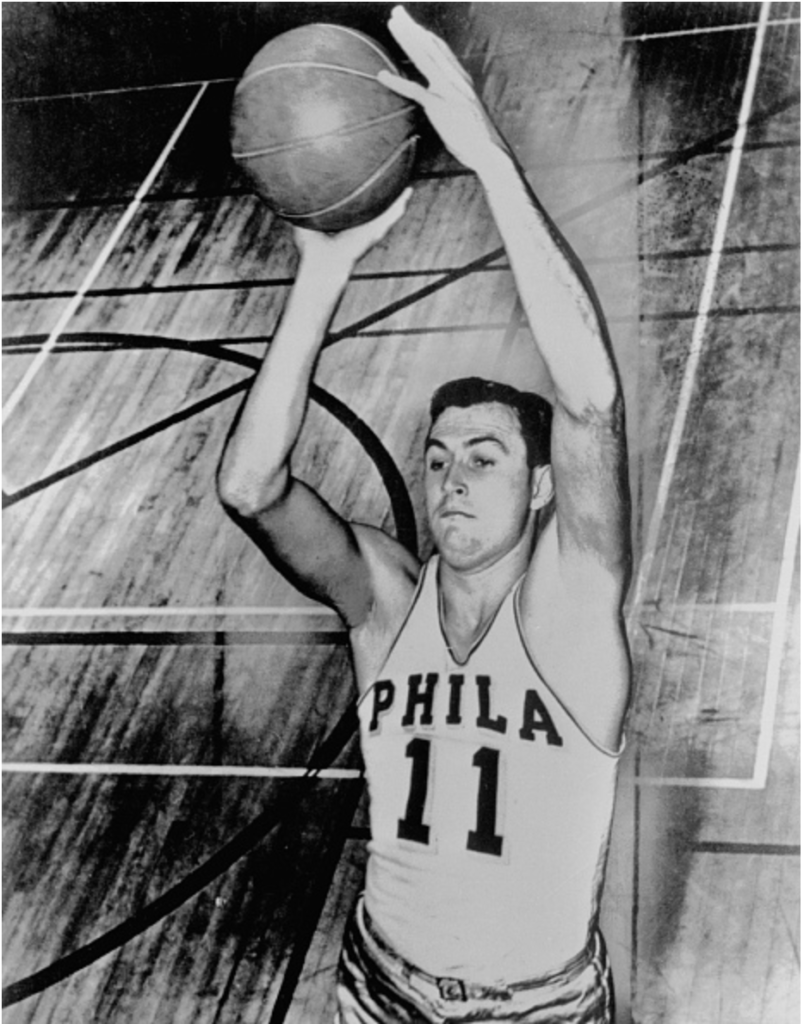 It was here that the Villanova basketball coach scouted him. Arizin agreed to join the college team if an athletic scholarship was provided. Ironically, it was Arizin's flying under the radar and playing in substandard conditions that helped him refine his game: his signature jump shot was developed because the Catholic Club League games were played in halls intended for dances, and therefore too slippery for professional basketball. To counter the problem of balance, Arizin learned how to shoot effectively while jumping.
Arizin joined the Villanova team in 1947, his sophomore year. In 1950 he was named the collegiate basketball player of the year, leading the nation with his points average (25.3). He was selected by the Philadelphia Warriors in 1950, and named Rookie of the Year. He led the league in scoring and field goal percentage in the 1951-52 season, and was the 1952 NBA All-Star Game MVP. However, he was called up by the Armed Forces in 1952. Arizin served two years, and achieved the rank of Sergeant prior to his discharge.
Military Veterans Who Have Played in the NBA
After his military service, Arizin rejoined the Warriors, and re-established his highly effective partnership with Neil Johnston that led the Warriors to the 1956 NBA title. He remained with the Warriors until 1962, playing alongside legends like Wilt Chamberlain. He only retired from the NBA because the Philadelphia Warriors relocated to San Francisco and he preferred to remain in his native Pennsylvania. After his retirement, Arizin played for the Camden Bullets in the Eastern Professional Basketball League between 1962 and 1965, helping them to the league title in 1964.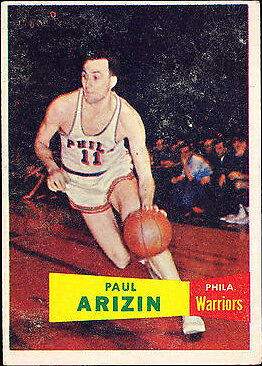 Arizin was inducted into the Naismith Memorial Basketball Hall of Fame in 1978, and was selected to the 50 Greatest Players in NBA History in 1996. He was also among the first to be selected for the Philadelphia Sports Hall of Fame in 2004. Two years later, in December 2006, Arizin passed away at the age of 78, in Springfield, Pennsylvania.
If you are a Marine, like Arizin, you may be interested in ensuring your story lives on forever. Sergeant Paul Arizin is included on our Roll of Honor. If you are interested in discovering more about celebrities who served, we have more profiles on our blog.