SA David 'Sinbad' Adkins (U.S. Air Force, 1979-1983) is better known for his body of work as a comedian and film & TV actor. Prior to this success, however, Sinbad spent some time in the military. Together We Served examines how a failed basketball prospect became one of the 90s' most prominent Black comedic actors.
Sinbad's Military Service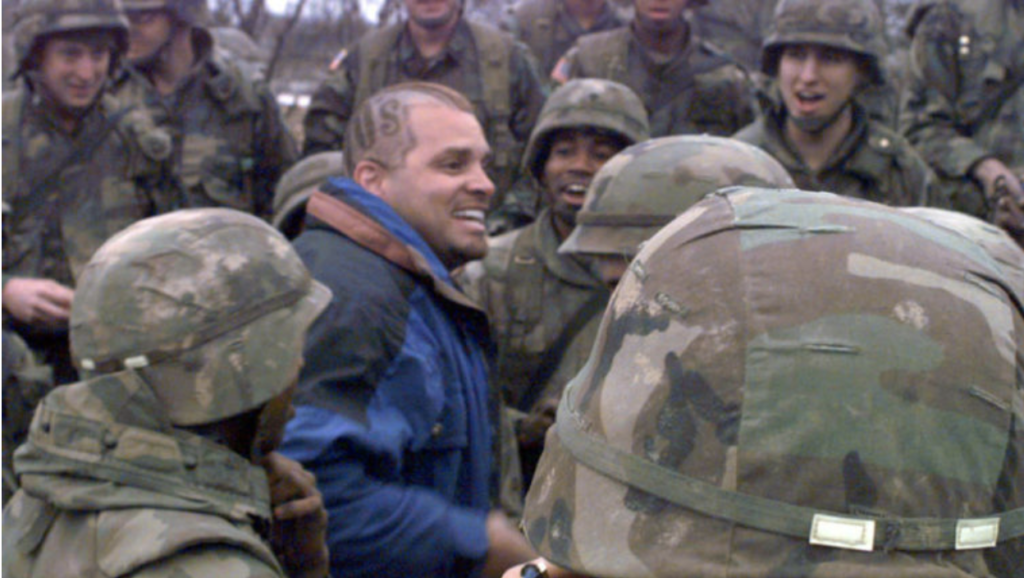 David 'Sinbad' Adkins born in Michigan in 1956 to a Baptist minister, the young David Adkins graduated Benton Harbor High School in 1974. He visited an Air Force installation in Colorado and lost interest in enlisting upon learning he would have to give up his afro. Instead, he went to college at the University of Denver, CO on an impulse, receiving a basketball scholarship: a natural choice considering his imposing 6 foot 5 physique. While there, he lettered two seasons for the basketball team, but left the school four weeks prior to his graduation in 1978. Instead of completing his degree, he joined the Air Force, completed basic training, and became a boom operator with the 384th Air Refueling Wing at McConnell Air Force Base, in Wichita, KS. He worked aboard tanker aircraft. However, Adkins' heart was not in his work, and he was gravely impacted by failing to make the Air Force basketball team, which killed his dream of impressing the Harlem Globetrotters and going pro. This blow to his morale quickly began to undermine his performance as an airman.
Celebrity Veteran That Went AWOL
Though David 'Sinbad' Adkins may have joined the military with hopes of sporting excellence, his failure to make the team caused him to act out, going AWOL on multiple occasions. At the same time, he was developing a new passion, for stand-up comedy. He would head downtown to perform at venues in Wichita, and even competed in 1981 in the Air Force's talent show as a comedian/MC.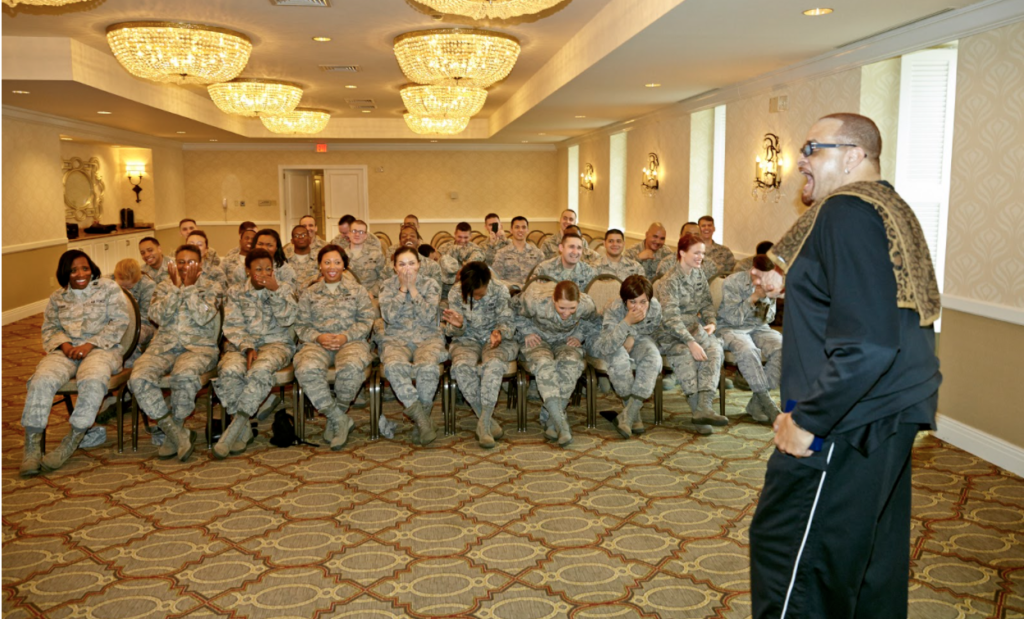 Despite wishing at times that the Air Force would simply kick him out for his multiple unauthorized absences, he eventually managed to extract an honorable discharge, departing at the rank of Senior Airman. Adkins' new ambition was to embark upon a comedy career.
The Famous Veteran David 'Sinbad' Adkins
Adkins took the mononym Sinbad, and began seeking opportunities in entertainment. Despite the dearth of venues in Wichita, he refused to become demoralized again as he had during his early years of service in the Air Force. Eventually, he appeared on Star Search, gaining some success and landing a role on The Redd Foxx Show in March 1986. Sadly, the show was cancelled just six episodes later. However, in October 1987 Sinbad landed a recurring role on A Different World, a spin-off from The Cosby Show, as Coach Walter Oakes. This show proved to be a great springboard for Sinbad, as he became a season regular in the second season, staying until April 1991. He then began working on The Sinbad Show, which began broadcasting on Fox in September 1993. During this time, he also took on several supporting roles in feature films such as Coneheads and The Meteor Man. The Sinbad Show was cancelled in April 1994, due to low ratings.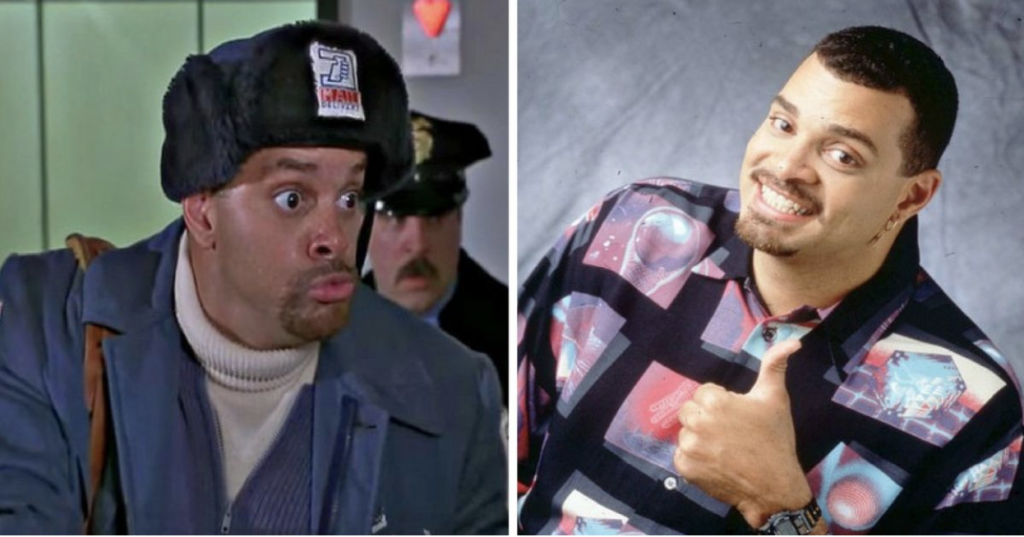 Rather than being discouraged, Sinbad turned to film as his focus, and scored starring roles in Houseguest (1995), First Kid (1996), Jingle All The Way (1996), and The Cherokee Kid (1996). He also participated in a USO tour of Bosnia-Herzegovina alongside Sheryl Crow and First Lady Hilary Clinton, a recognition of the time he himself served in the military.
Sadly, roles have been increasingly thin on the ground for Sinbad since the mid-90s. Owing millions to the state of California in income tax, Sinbad declared bankruptcy in 2010.
Together We Served honors the service of all honorably discharged service members. Senior Airman David 'Sinbad' Adkins is included on our Roll of Honor. If you are interested in discovering more about celebrities who served, we have more profiles on our blog.