Desi Arnaz who served in the US Army between 1942 and 1945 is perhaps most famous for his starring role as Ricky Ricardo opposite his real-life spouse Lucille Ball in the foundational modern TV sitcom I Love Lucy. Desi was already on his way to becoming a star when he was drafted into the US Army, but his time as a soldier gave him plenty of opportunities to hone his skills not only as a performer, but as a producer.
Desi Arnaz' Military Service
Born Desiderio Alberto Arnaz y de Acha III in 1917, Desi was a child of privilege, his father the mayor of Santiago, his grandfather an exec at Bacardi. However, his family's fortunes changed with the Cuban Revolution of 1933. Narrowly avoiding a sticky end, the Arnaz family fled to Miami with their lives, if not their seized property. Desi went to high school and then prep school to improve his English, and formed a band, the Siboney Septet. The band was successful in Miami and gained the attention of Xavier Cugat, who hired Arnaz for his own touring orchestra.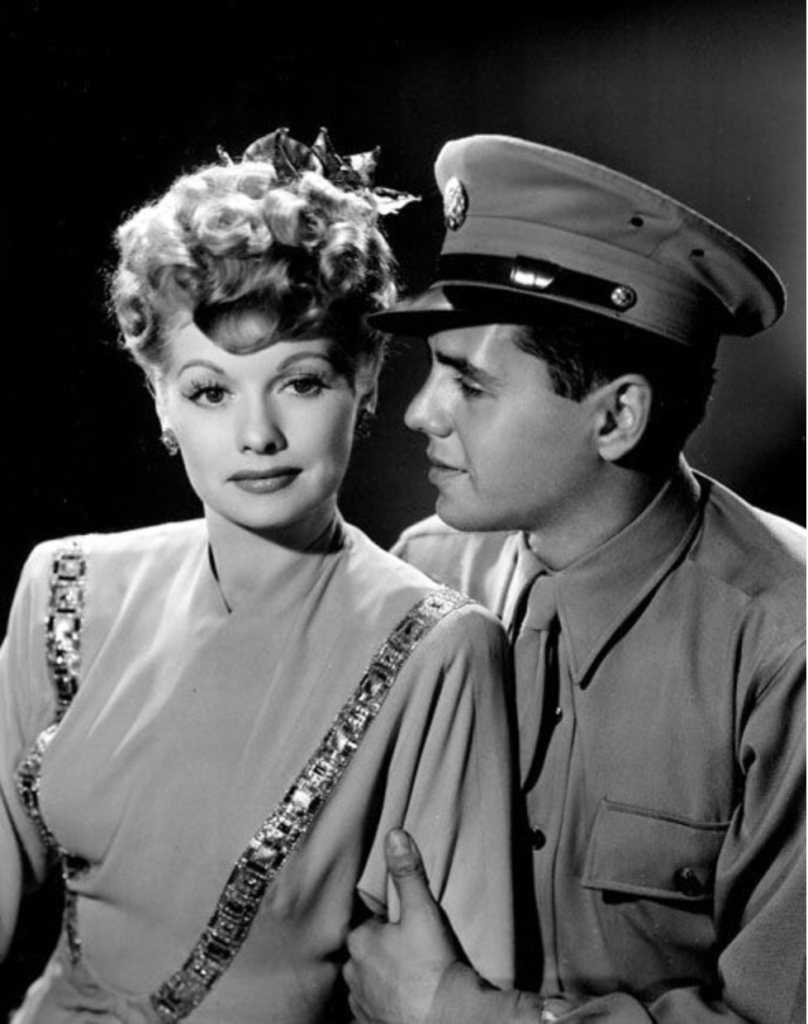 Encouraged by the success he experienced, he created his own orchestra, the Desi Arnaz Orchestra, which was responsible for bringing the conga line to New York clubs. In 1939 his success led to him being cast in the Broadway musical Too Many Girls. The musical made enough money that it was optioned by RKO Pictures, and Arnaz went to Hollywood to reprise his role in the film version. It was there that he met Lucille Ball, fell in love, and eloped with her on November 30 1940 during production.
Arnaz starred in several more films in the following years, but received his draft notice in May 1943. He was injured, however, meaning that he was deemed unsuitable for overseas service. Instead, he was assigned to Birmingham General Army Hospital, just 15 minutes away from his home in Chatsworth, CA. During his service, Arnaz was able to pursue naturalization, officially becoming a Cuban-American. He retained a passionate appreciation and love for the United States for the rest of his life. At the Birmingham General Army Hospital, he was assigned to direct USO programs, and utilized his showbiz connections to bring in Hollywood starlets to the hospital, improving the morale of injured soldiers. By the end of the war, when Arnaz was discharged (November 1945), he had achieved the rank of Staff Sergeant. He formed another orchestra, singing for troops, and conducted his musicians on Bob Hope's NBC show between 1946 and 1947.
From USO to CBS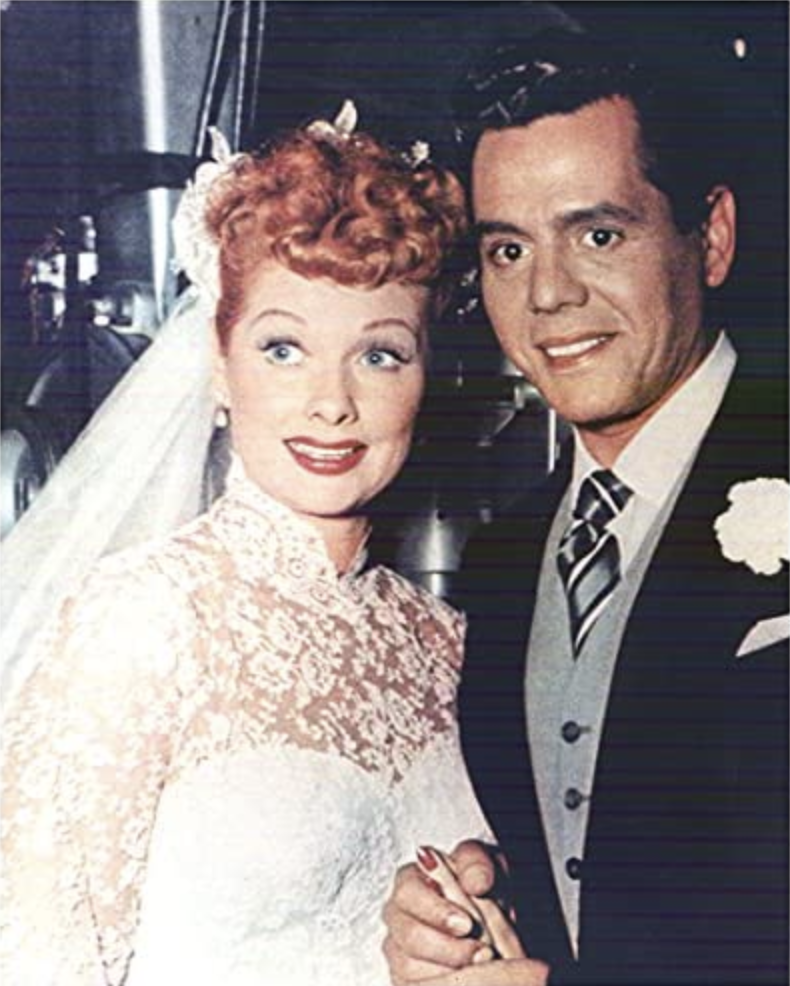 Arnaz and Ball were able to convince CBS execs to cast Arnaz as the co-lead of their TV adaptation of Ball's very successful radio series My Favorite Husband. To show that America would respond positively to an Anglo-Cuban couple, they formed a production company, Desilu Productions, and toured as a vaudeville act in the summer of 1950, which was very popular and adapted into the TV pilot. Arnaz and Ball became a production force to be reckoned with. The duo at Desilu produced or executive produced many of the 50s' and 60s' favourite shows in addition to I Love Lucy.
Desi Arnaz's Children, Death, and Shows
Desi had two children with Lucy: Lucie Arnaz, born in 1951, and Desi Arnaz Jr., born in 1953. Unfortunately for them, due to Desi's increasing issues with infidelity and alcohol, Lucy divorced him in 1960, filing the day after the final episode of I Love Lucy.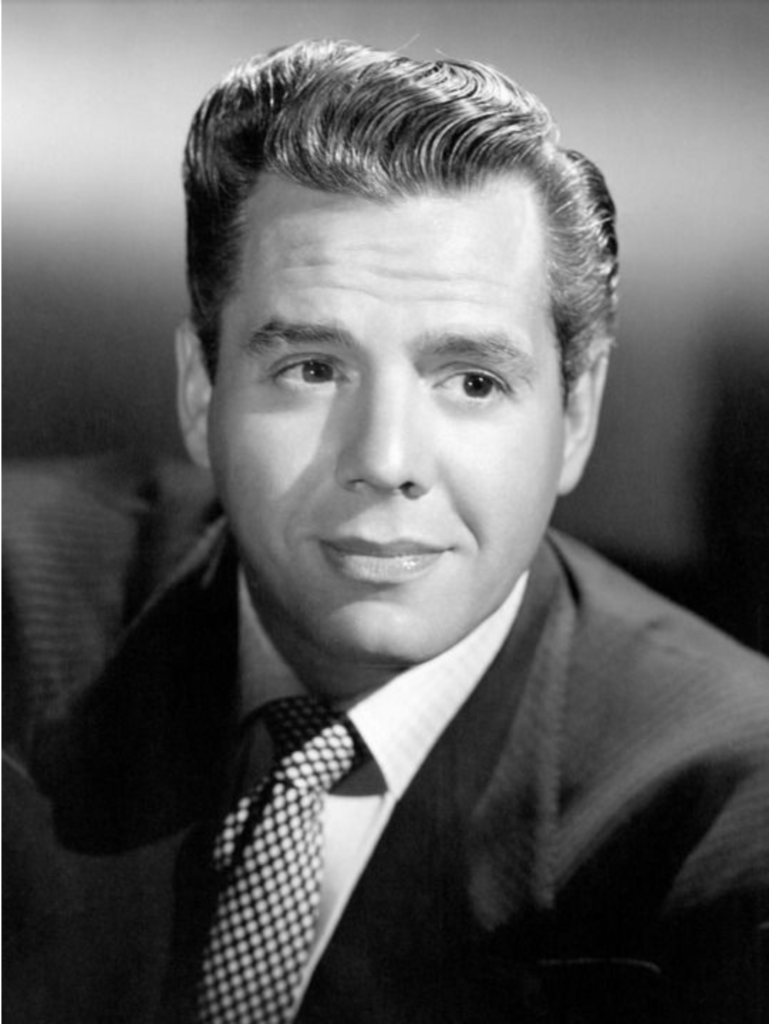 The two remained collaborators, even after they both remarried. Desi was less involved in showbusiness as time went on, however. He EPed on a handful of shows after I Love Lucy, including The Lucy Show, and The Mothers-in-Law, which he also directed and made guest appearances in, but which was cancelled after only two seasons. He did make guest appearances, such as hosting Saturday Night Live in 1974. He gave financial support to charities and nonprofits, including San Diego State University, where he also taught studio production and television acting. However, he largely spent his time in semi-retirement at his home in Del Mar, California. Desi was diagnosed with lung cancer in 1986, a result of his regularly smoking cigarettes while working on TV, and his lifetime predilection for Cuban cigars. He died at the age of 69, on December 2, 1986.
Together We Served honors the service of every honorably discharged service member. Staff Sergeant Desi Arnaz is included on our Roll of Honor. If you are interested in discovering more about celebrities who served, we have more profiles on our blog.