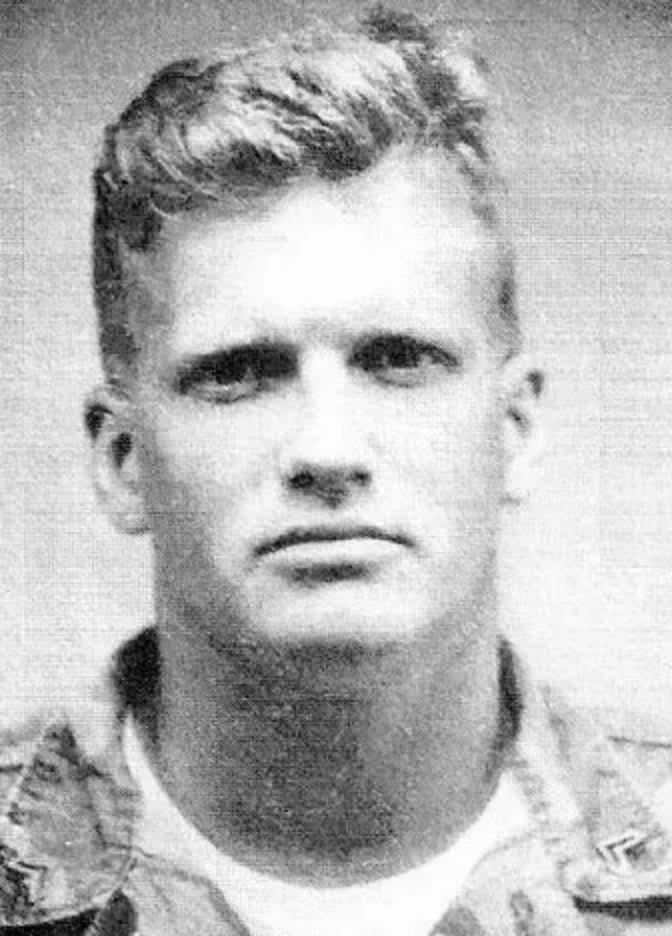 Drew Carey, who served in the US Marine Corps between 1980 and 1986, may be better recognized as the host of the game show The Price is Right, or for his previous work as host of improv comedy show Whose Line is it Anyway? It might surprise some to learn, however, that his distinctive haircut and glasses are artifacts from his years of service as a Marine.

Born the youngest of three sons to the Carey family of Old Brooklyn in Cleveland, Ohio, at the age of eight Carey lost his father Lewis to a brain tumor. Due to this, and sexual abuse from a member of his extended family, Carey battled depression throughout his youth. He took up marching band in high school, playing the cornet and trumpet. When he graduated from high school he attended Kent State University, yet he was expelled twice for poor academic performance. He twice attempted suicide by sleeping pills before the age of 25. Leaving college without a degree, he enlisted in the Marine Corps Reserve in 1980. He served for six years in the 25th Marine Regiment in Ohio as a field radio operator, achieving the rank of Sergeant. During this time, he honed his comedy skills, lending books on comedy writing from his local library.
Marine Before Comedian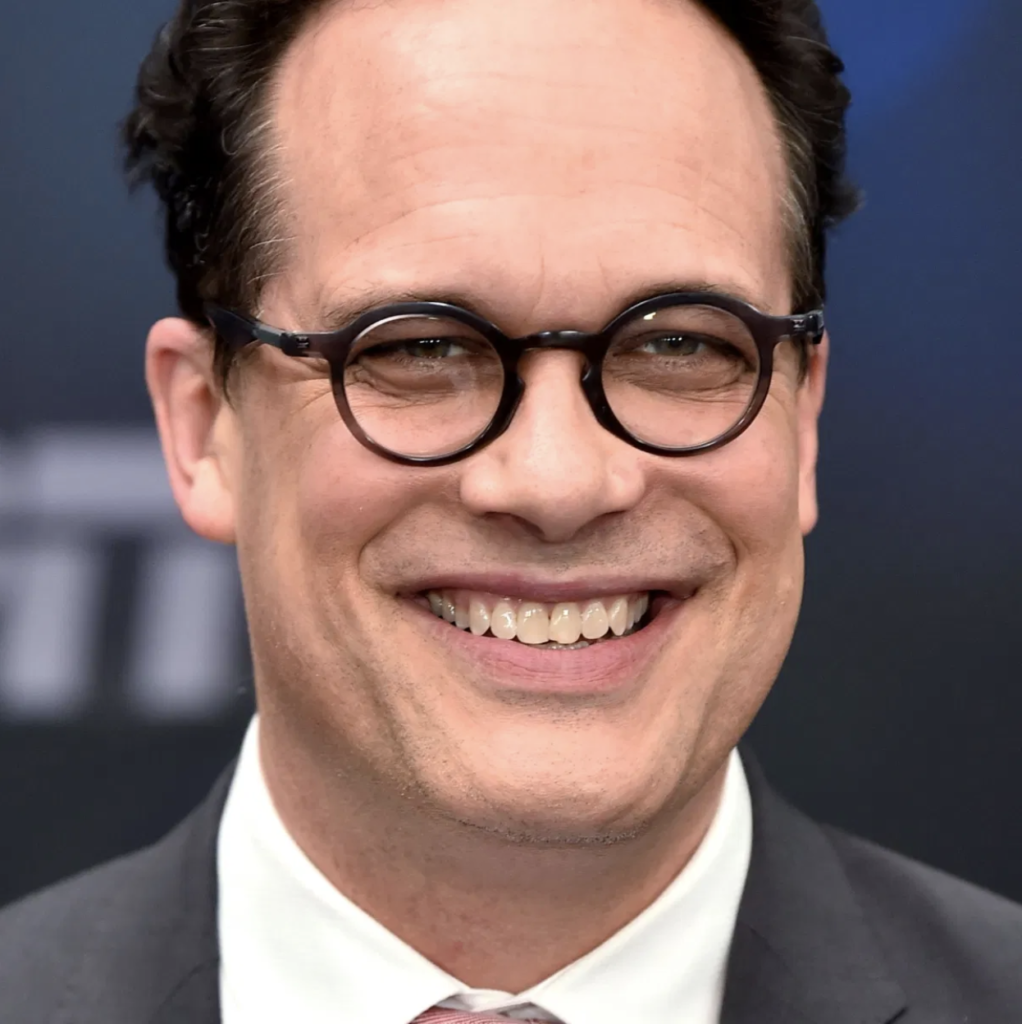 In 1986, Carey won his first open mic contest and became the MC for the Cleveland Comedy Club. After leaving the Marine Reserves, he pursued his comedy career in earnest, performing at comedy clubs in both Cleveland and Los Angeles, and competed in the 1988 Star Search. It was tough-going: with next to no money, Carey had to leave Los Angeles to return home to Cleveland on one occasion, and was living out of his car on occasion. He appeared on The Tonight Show Starring Johnny Carson in November 1991. In 1994, he wrote and performed his own stand-up special, Drew Carey: Human Cartoon, which aired on Showtime. The same year, Carey co-starred with John Caponera in The Good Life on NBC. However, it was cancelled fairly soon after. After a period consulting on Someone Like Me, an NBC sitcom cancelled after just a month, Carey worked with his writing partner Bruce Helford to develop The Drew Carey Show, which premiered in 1995 on ABC. The fictionalized version of himself in the show battled the stresses of work and life with his childhood friends. This show ran for 9 years, and went from earning $60,000 an episode to a staggering $750,000. Beginning in 1998, Carey began hosting Whose Line Is It Anyway?, which ran for six years and incorporated improv performers from the group that he helped found, the Improv All-Stars (several of whom also had roles or guest appearances on The Drew Carey Show).
Drew Carey the Household Name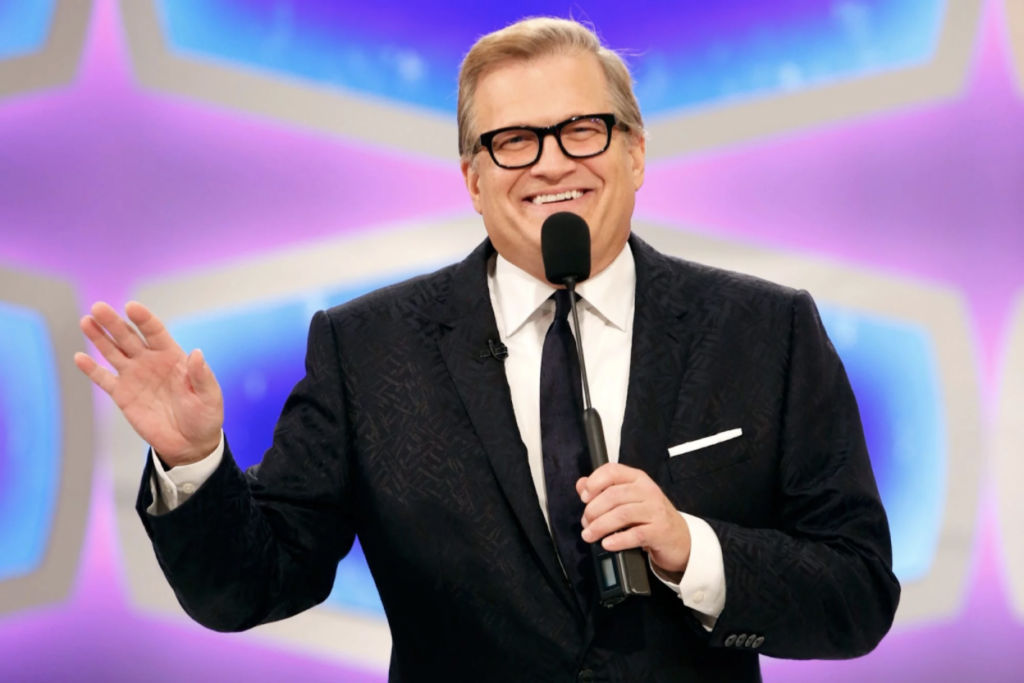 In 2007, Carey was approached by CBS to succeed fellow veteran, World War II sailor Bob Barker, as the host of the game show staple The Price Is Right. While initially trepid about taking over from a television icon like Barker, Carey has grown comfortable in the role, and in 2017 celebrated 10 years as host. Carey has twice been engaged: once to Nicole Jaracz between 2007 and 2012, though they called off their engagement, and then to sex therapist Dr. Amie Hardwick in 2017, which was also called off within a year. A Buddhist libertarian, Carey has never forgotten his time serving in the Marines, and continues to support veterans and active duty service members. "I enjoyed the regimen and camaraderie. I knew that once I left the Reserves, I would give back to the military, so I teamed up with the USO." In 2005 Carey was the headline act in the DoD's Armed Forces Entertainment tour, which visited and performed at several US military bases in Afghanistan. Among his other achievements, Carey controversially became a WWE Hall of Fame member in 2011 for his 2 minutes and 54 seconds in the 2001 Royal Rumble. He also has part-ownership of the Seattle Sounders, as a massive fan of soccer. He even does sports photography under the name of Brooks Parkenridge.
Interested in more Celebrities Who Served? View TogetherWeServed's Celebrity Roll of Honor and find military service histories of famous people who served in the U.S. Military.