Have you read "Black Ops Vietnam" By Robert M. Gillespie?
During the Vietnam War, the Military Assistance Command, Vietnam Studies and Observations Group (MACVSOG) was a highly-classified. It was a US joint-service organization that consisted of personnel from Army Special Forces, the Air Force Special Operations Forces, Navy SEALs, Marine Corps Force Reconnaissance units, and the CIA. 
This secret organization was committed to action in Southeast Asia even before the major build-up of US forces in 1965 and fielded a division-sized element of South Vietnamese military personnel, indigenous Montagnards, ethnic Chinese Nungs, and Taiwanese pilots in its varied reconnaissance, naval, air, and agent operations.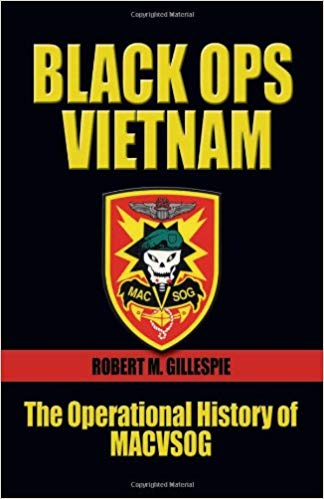 MACVSOG was, without doubt, the most unique US unit to participate in the Vietnam War, since its operational mandate authorized its missions to take place "over the fence" in North Vietnam, Laos, and Cambodia, where most other American units were forbidden to go. During its nine-year existence, it managed to participate in most of the significant operations and incidents of the conflict.
MACVSOG was there during the Gulf of Tonkin incidents, during air operations over North Vietnam, the Tet Offensive, the secret bombing of and ground incursion into Cambodia, Operation Lam Son 719, the Green Beret murder case, the Easter Invasion, the Phoenix Program, and the Son Tay POW Raid.
The story of this extraordinary unit has never been told in full and comes as a timely blueprint for combined-arms, multi-national unconventional warfare in the post-9/11 age.
Unlike previous works on the subject, Black Ops, Vietnam is a complete chronological history of the unit drawn from declassified documents, memoirs, and previous works on the subject, which tended to focus only on little-known aspects of the unit's operations.
Reader Reviews of Black Ops Vietnam By Robert M. Gillespie
I purchased this book as it is the first book, which named any U.S. Marines were involved with MACVSOG. That single piece of information had been a secret since 1964. Publicly, MACVSOG was a unit made up of US Army personnel, mostly Special Forces and various other government agencies, but no Marine Corps units were ever mentioned. We had been informed our presence was classified and would remain so. I was stunned to see our name listed as being involved with the Studies and Observation Group after all these years of anonymity.

I have been reading this book slowly and making my own notes, so I have not yet finished the book. For those that served time in Viet Nam, they may find this book interesting. For those involved during their career with SOG, I think they will be fascinated too. Semper Fi.
~Tom W. Cunnigham
I ran on a MACVSOG RT in 1970-1971 I know what we did and some of why we were doing it. This book starts at the beginning and goes through the whole war. I am not sure where the author got all his facts, but I found it very interesting.
~Oly
This book is a comprehensive account of the Vietnam war "over the fence" activities together with the difficulties created by political interference.
~RcsJupiter
Excellent background and detail on the development of strategy used in Viet Nam that, at the time, was not available to the public.
~ Amazon Customer
I was a member of SOG in 1971-72 and remained through the first months of conversion to SMSAD.
SOG was a highly compartmentalized organization, with need-to-know a watchword. So even though I participated in some of the events, author Gillespie recounts I was not aware of the wide range of activities going on simultaneously and knew very little of the history. I found that the actions of which I am personally aware – for example, Navy SEAL Lt. Tomas Norris' brave mission resulting in his Medal of Honor are accurately portrayed.
Some reviewers have grumbled about logistics, administration, chain of command, and other facets of the book. It is important to recognize that even though some SOG activities were harrowing and dangerous, that above all it was a military institution and had to plow through the necessary baggage that all such organizations do.
For solid, comprehensive reading and to provide readers with the background essential to understand fully some of the more mission-focused works on SOG, Black Ops is required reading.
I highly recommend it, and it shall occupy a proud place in my MACVSOG library. And should in yours also.
~ Gordon Cucullu
About the Author
Robert M. Gillespie (just Bob to most people) was born in 1957, the son of a World War II and Korean Conflict veteran and a coal miner's daughter. He grew up on military bases and was surrounded by an extended family of veterans, none of whom were surprised by his unceasing interest in military history and affairs.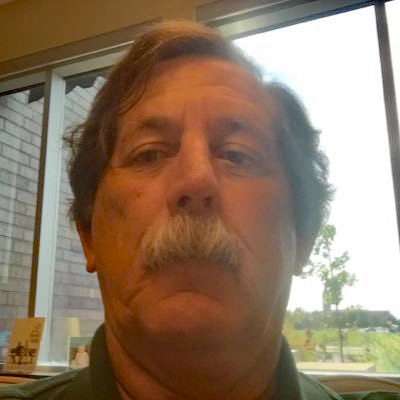 After his own extended stint of service, he attended Clemson University and received a BA in education and an MA in history. Completing nine years of teaching at a community college, he decided to turn his hand back to research and writing on American covert operations in Vietnam.
Also you can find out more about Black Ops Vietnam By Robert M. Gillespie there.