Lauri Allan Torni, later known as Larry Thorne, spent the majority of his life-fighting communists. First, the Soviets while in the service of Finland and Germany during World War II and then the Vietcong and North Vietnamese as a U.S. Army Special Forces officer during the Vietnam War.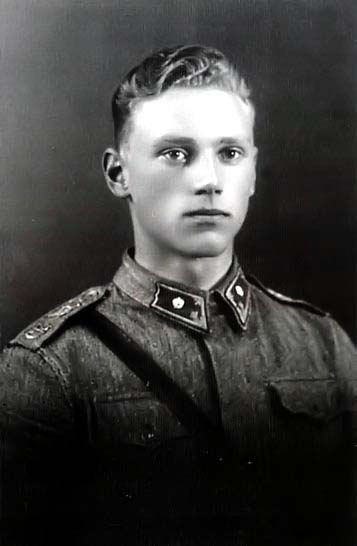 Biography Veteran of Three Wars Larry Thorne
Lauri Torni was born in Finland, the son of a sea captain, in 1919. He enlisted in the Finnish Army at the age of 18 and was near the completion of his enlistment when the Soviet Union attacked Finland in late 1939. With his service suddenly extended as part of Finland's mass mobilization of troops, Torni was transferred to the front line, where he began a reputation as a determined fighter and strong leader. His heroism fighting the Red Army in what became known as the Winter War quickly caught the attention of his commanders resulting in commissioning as an officer. The Winter War ended with the Moscow Peace Treaty in March 1940.
In 1941, when Hitler invaded the Soviet Union, Finland had little option but to agree to an informal alliance with Nazi Germany against their mutual enemy. Torni went to Germany to briefly train with the Waffen-SS. On his return to Finland, he cemented his heroic reputation in the Continuation War against the Soviets, in command of an infantry unit which came to bear his name – Detachment Torni. The unit was admired and feared by both sides for its exploits deep behind enemy lines.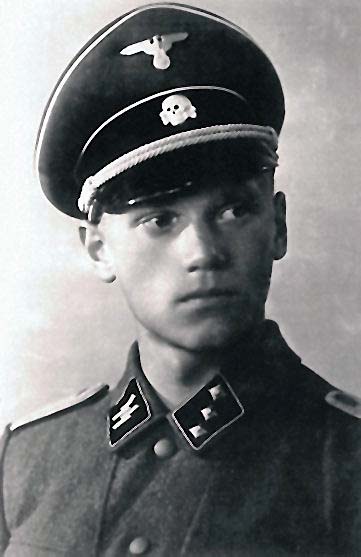 As the legendary leader of one of the most elite companies in the Finnish Army, one of the best armies of World War II, Thorne carried a price on his head, dead or alive, from the Red Army, reputedly the only Finnish soldier so singled out. The bounty was 3 million Finnish Marks or $700,000. He was also decorated with the Mannerheim Cross, Finland's most esteemed gallantry award, and equivalent to our Medal of Honor.
The Continuation War ended in September 1944 with the signing of the Moscow Armistice between Finland and the Soviet Union. The conditions for peace required Finland to cede territory to the Soviets, legalize the Communist Party of Finland, and drive German troops from Finnish territory, which lead to the Lapland War 1944 – 45.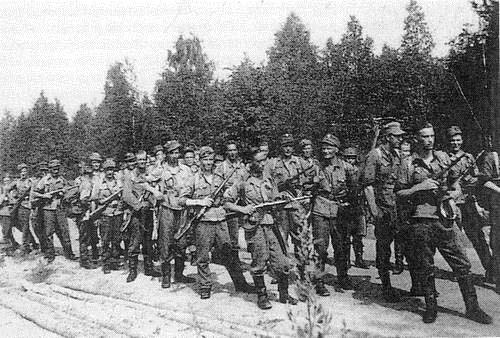 Larry Thorne was Dissatisfied with the Peaceful Conditions and Joined the Finnish Resistance.
So dissatisfied was Torni with the peace terms, and thus driven by the adventure of war, he joined a Finnish resistance movement orchestrated by the Germans with the aim of staging a Nazi coup d'etat in Finland. As a volunteer with the Waffen-SS, Torni received training in Germany in the art of sabotage and was there as World War II drew to a close. He surrendered to British troops but eventually escaped a POW camp to return to Finland, where he was arrested by the State Police. He was sentenced to six years in prison for treason for having joined the German Army but was pardoned by the Finnish President at the end of 1948.
Rather than live under constant suspicion in Finland, Torni escaped across the border to Sweden in 1949, then later traveled under an alias as a Swedish seaman aboard a ship bound for Venezuela. From there, he joined a Swedish cargo ship bound for the United States.
While in the Gulf of Mexico, off the coast of Alabama, he jumped overboard and swam ashore. He made his way to New York City, where he was helped by the Finnish-American community in Brooklyn, finding work as a carpenter.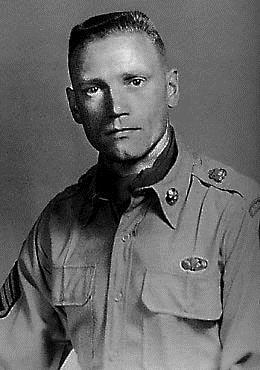 In 1953 Torni was granted a residence permit with the assistance of "Wild Bill" Donovan, the former head of the Office of Strategic Services – the U.S.'s wartime intelligence agency. Torni joined the U.S. Army in 1954 and adopted the name, Larry Thorne.
Larry Thorne Became an Instructor in Skiing, Guerrilla Tactics
Thorne was befriended by a group of Finnish-American officers, who had similarly fought with distinction in Finland's war against the Soviets and had later immigrated to the U.S. Several were brought into the U.S. Special Forces when they formed in 1952, and Private Thorne soon followed them.
He became an instructor in skiing, survival, mountaineering, and guerrilla tactics. After attending Airborne School, he quickly advanced in rank and was commissioned as an officer in 1957.
From 1958 to 1962, he served with the 10th Special Forces Group Bad Tolz, Germany. While there, he was detached to the Zagros Mountains of Iran as the second in command of a search and rescue mission, which earned him a notable reputation.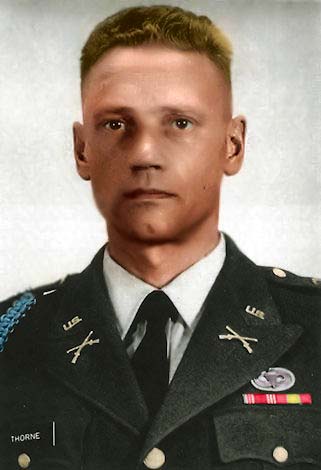 Larry Thorne Awarded Two Purple Hearts and a Bronze Star Medal
Deploying to South Vietnam in November 1963 to support South Vietnamese forces in the Vietnam War,
Thorne and Special Forces Detachment A-734 were stationed in the Tinh Bien District and assigned to operate Civilian Irregular Defense Group (CIDG) encampments at Chau Lang and later Tinh Bien.
During a fierce attack on the CIDG camp in Tinh Bien, he received two Purple Hearts and a Bronze Star Medal for valor during the battle. This attack would later be described by author Robin Moore in his book "The Green Berets."
Thorne's second tour in Vietnam began in February 1965 with 5th Special Forces Group; he then transferred to Military Assistance Command, Vietnam – Studies and Observations Group (MACV-SOG), a classified U.S. special operations unit focusing on unconventional warfare in Vietnam, as a military advisor.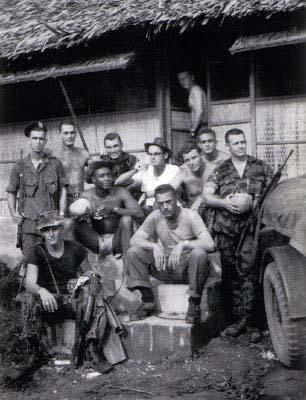 On October 18, 1965, he was supervising a clandestine mission during which his Vietnam Air Force CH-34 helicopter crashed in a mountainous area of Phuoc Son District, Quang Nam Province, Vietnam, 25 miles (40 km) from Da Nang. Rescue teams were unable to locate the crash site. Shortly after his disappearance, Thorne was promoted to the rank of major.
Thorne/Torni was revered by all the men who served under him. The fact that his remains were undiscovered in the years that followed added to his cult-like status and many veterans who met annually to raise a toast to him, both in Finland and America, believed he was still alive.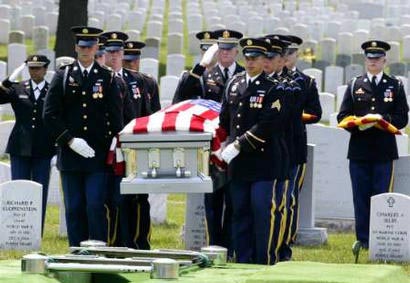 In 1999, Thorne's remains were found by a Finnish and Joint Task Force-Full Accounting team excavated a helicopter crash site near Thorn's last suspected location. They recovered several fragments of bones and a Swedish-made machine pistol that Thorne carried with him. The remains were sent to the United States following a Hanoi Noi Bai International Airport ceremony that included Secretary of State Madeleine Albright and Ambassador Pete Peterson.
Forensic and DNA tests eventually concluded that the remains were his and were buried on June 26, 2003, at Arlington National Cemetery, section 60, tombstone 8136, along with the Vietnam casualties of the mission recovered at the crash site.