The market is flooded with books written about Vietnam. Many follow the same path in their storytelling, beginning with their youth, entry into the military, their war experiences, returning home, and how they feel today about that journey. This book does some of that, but it is different in more ways. The author takes us on a voyage spanning his wartime service as a U.S. Navy patrol boat officer in Vietnam's Mekong Delta to his recent return trip to Vietnam and finally, to the most poignant and memorable part of his story, visiting the families and graves of three friends and fellow combatants.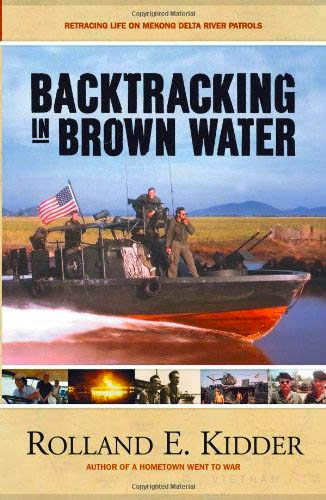 The nexus of the book came from an article written by the author for Naval History magazine and published in 2010. But through that process of research and pouring over a journal he kept during his Vietnam tour of duty, the memories of those three men, James Rost and Eldon Tozer, both Navy patrol boat officers and Robert Olson, an Army advisor working with Vietnamese soldiers, kept popping up. The focus of the three friends became more important during the author's return trip to Vietnam, where he revisited the horrors of war, the worst being the death of his three comrades.
Over the years, the author had resolved to find their families and share his remembrance of their loved ones and his admiration for them, but his return visit to Vietnam moved him to action. And thus began a road trip by car from his home in western New York across the United States and to Quebec, Canada.
Backtracking in Brown Water is an exceptionally well-written book and is highly recommended. It not only vividly describes how the war was waged in the brown waters of Vietnam, but it also brings home the impact on the children and families members of those lost in that war- a lesson for a nation that still grapples with the effect of the war.
Readers' Responses to the Book Backtracking in Brown Water
"I thank you for honoring all who served, but especially Army patriots like Bob Olson and Walt Gutowski. They were great men whose spirit and professionalism you captured well. I highly recommend the book."
Colonel Mike Paluda, U.S. Army (Ret.)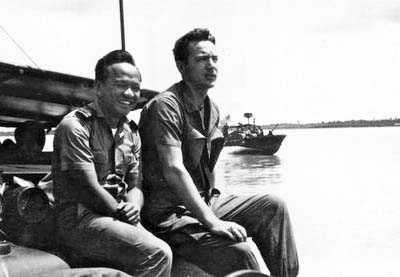 "Rolly Kidder has delivered a brilliant chronicle of the Vietnam conflict with which many may not be familiar. Forty years later, he revisits Vietnam and tracks down the families of three men who had been killed. The recounting of his visits with the families of the three servicemen is a poignant reminder of the continuing grief and pride present amongst many. It is a fitting memorial to the Army and Riverine heroes and an honor to those who mourn them."
Captain M.B. Connolly, USN (Ret.) Former commander River Assault Division 132, Assault Squadron 13, 1969-1970
About the Author of the Book Backtracking in Brown Water
Rolland E. Kidder served in Vietnam as a U.S. Navy patrol boat officer with River Division 535 in the Mekong Delta in 1969-70. This is his second book. His first book, 'A Hometown Went to War,' an oral history of 37 WWII veterans, earned him the Writer's Digest Best Life Stories Award.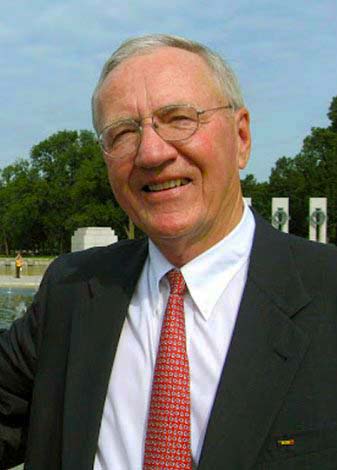 Recognized for his strong sense of patriotism, Kidder was appointed to the American Battle Monuments Commission by both Presidents Clinton and Obama and was a member of the original National World War II Memorial Design Committee. Active in politics, he served four terms in the N.Y..Y. State Assembly. He also started his own natural gas exploration company.
He is a graduate of Houghton College, Evangelical Theological Seminary, SUNY at Buffalo Law School, and is currently on the Board of Directors for the National Fuel Gas Company.
He and his wife Jane live on Lake Chautauqua in western New York.