In the late nineteen sixties, the author made a life-altering journey that led him out of Texas and into the U.S. Marine Corps and eventually into the jungles of Vietnam as a machine gunner during the tumultuous year 1968.

'Valentine's Day' (so named because Van Bidder's unit, 2nd Battalion, 27th Marine Regiment, departed Camp Pendleton for Vietnam on February 14, 1968) is a very excellent read. What makes it so is the straightforward accounting by the author on the horror, boredom, camaraderie, humor, heroism he witnessed. He also is brutally honest about his own discomfort with war in general.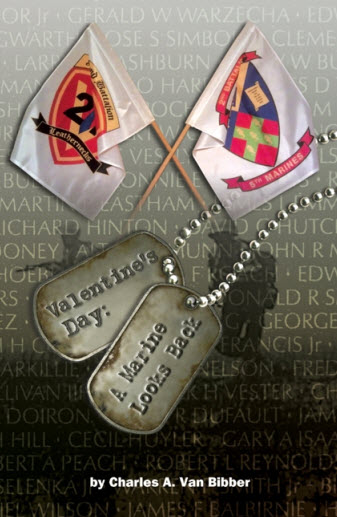 However, this is not just an account of Marines in combat; it's also looks at changes in participants affected by war. This is true of every war that has ever been waged. For the warriors of old and those veterans of Vietnam and the Middle East, the war touched their lives forever, leaving an indelible mark in their hearts and minds. Van Bibber's book reflects this reality exquisitely.
Van Bibber wrote this book in 2013, so the narrative betrays the wisdom and perspective gained in the years since then. Yet, the structure of his book assures that his work is free of any revisionism: he relied on his many letters home, official declassified Marine Corps after-action reports, and his own memories as well as those of others in his unit.
This wonderful, well-conceived book will allow civilians' insight into what combat is all about and provides veterans the hope that not everything lost in war is gone forever.
Readers' Responses to the Book Valentine's Day
War is never pretty, and this book conveys the realities of combat and the day-to-day life of a front line soldier. Mr. Van Bibber provides the details of his time in Vietnam when dangers were ever-present. The book provides information of what one Marine thought on a daily basis concerning his enemy and the officers of higher rank who sent him on patrols and into battle to face that enemy. It also reveals his thoughts contained in his letters home as he looks beyond the present, hoping for the chance at a future.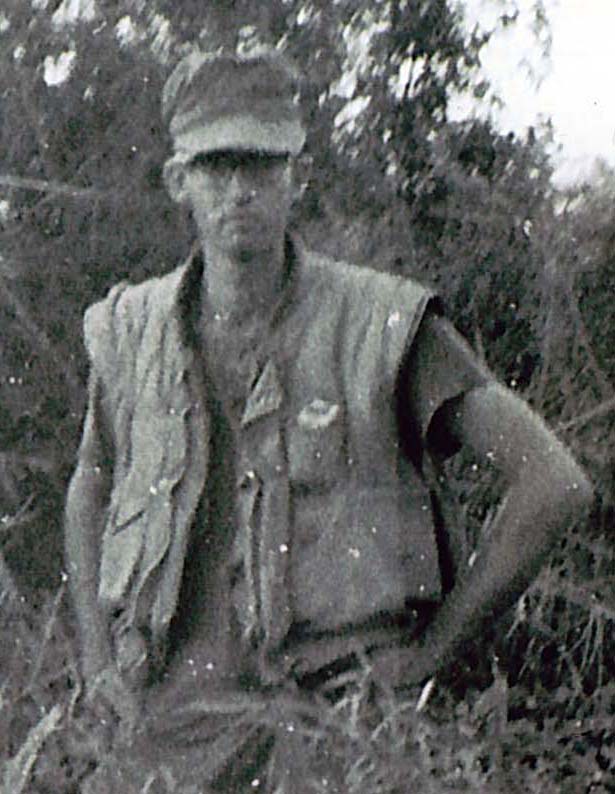 .It is about living daily, often in dire conditions, and dealing with the constant threat of death. Reading the daily action reports may seem mundane at times. However, a soldier in battle cannot normally call "time-out" or "do-over." He must deal with each and every situation as it comes. Despite the seriousness of war, the book has humor interjected in places.
It is about service to one's country with a sense of duty and honor. In reading this book, each person should feel a debt of gratitude to those who serve the United States in the armed forces. To Mr. Van Bibber and the many others, thank you for your service.
Curtis L. Horn
This is a great book for anyone that enjoys to read or even someone like me that only reads things that really grabs your interest. This is it! I must say, as someone that had a father that fought for my country during this war, my reading this book has allowed me and my dad to have talks we never would have had before. The stories I have spoken of with him that have come from this book; his comment to me was, "you are gonna know more about Vietnam than most people ever will." If you have a family member or friend that served during this war, you need to get this book and learn about what they faced and why so many of our Vietnam Veterans have a hard time talking about their time in service. This book really makes you feel like you are right with the story teller.
Again I highly recommend this book for those who have not served to have a better understanding and those that have served to support the respect of a fellow Marine and his step to help paint the true picture that was never told. Support our troops!
Ricky
Van Bibber gives the reader a candid look into more than a year of his life as a combat marine in Vietnam. I was impressed by the honesty, humility, and even humor that he was able to show while recalling even the worst of conditions. This book is more than a memoir: it's a history lesson, and it reminds me how much I appreciate those who gave so much in a time when so many didn't appreciate it.
Randal
About the Author of the Book Valentine's Day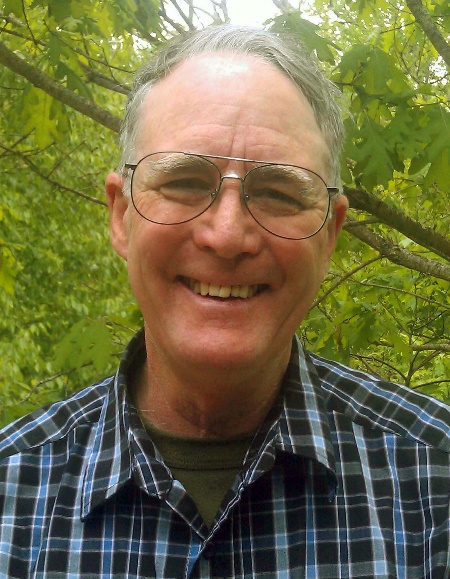 Charles A. Van Bibber is a native Texan who now calls the Great Smoky Mountains, North Carolina home. He was career military, having served his country first in the U.S. Marine Corps as a Corporal from 1967-1969 and U.S. Navy from 1972-1990 retiring as a Senior Chief Petty Officer.
Charles now spends his time working at the Biltmore Estate in Asheville, NC, and enjoying the beauty of the great outdoors while hiking in the mountains. Serving as a Marine machine gunner in Vietnam, Charles recounts his experiences in his first book, Valentine's Day: A Marine Looks Back. He is currently working on a follow-up account of life after combat.