On June 6, 1943, the Naval Combat Demolition Unit (NCDU) training school was established at Ft. Pierce, Florida. Training candidates came from rugged, physically capable Marine Raider and Navy Scout and Construction Battalion volunteers with previous swimming experience.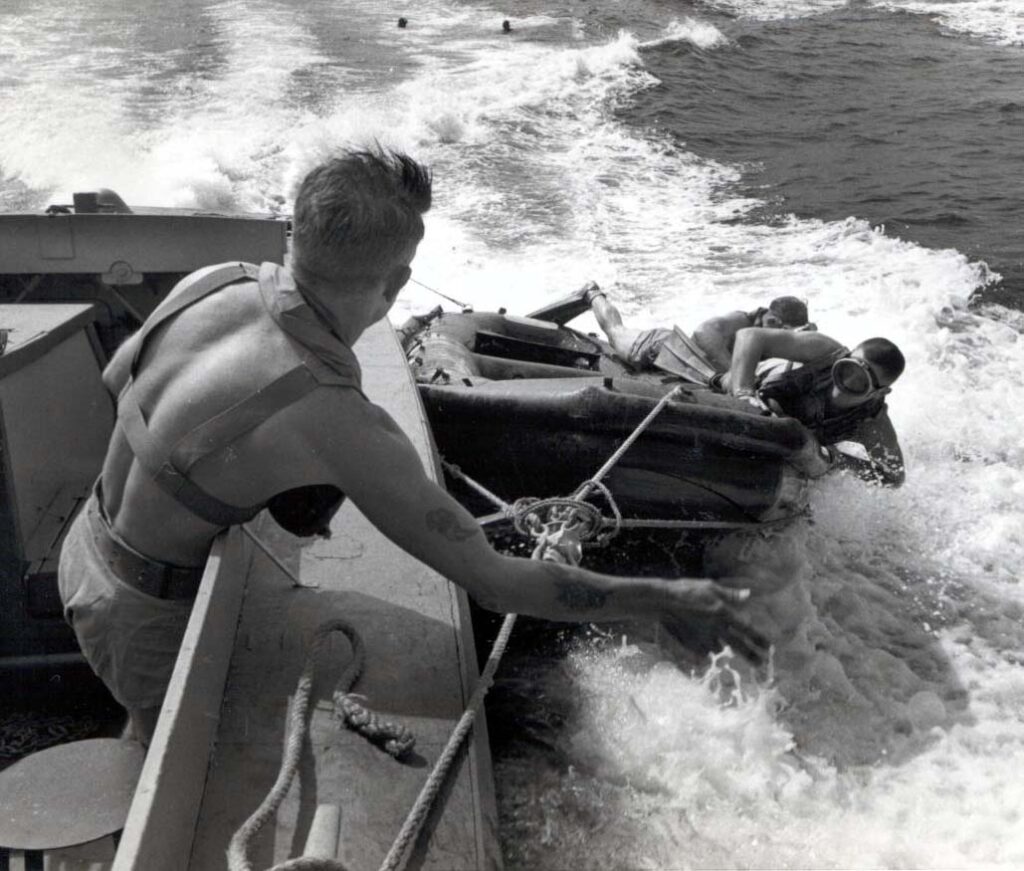 Demolition work was emphasized without restriction. Grueling nighttime training conducted in the snake- and alligator-infested swamps of Florida produced a specimen of a man who was at home with mud, noise, exhaustion, water, and hostile beings, human or otherwise. The trainees were divided into teams of six men – one officer and five enlisted – called Underwater Demolition Teams, or UDTs (later changed in the mid-1950s to Sea, Air, and Land, or SEALs), and were also known as Frogmen for their amphibious abilities and appearance. The UDTs conducted amphibious assaults on D-Day and on Japanese-held islands in the Pacific.
Albert Machine Created a Museum Dedicated to Navy SEALs
In the 1980s, a group of retired UDT-SEALs sitting around the home of Albert Stankie came up with the idea of creating a museum dedicated to Navy SEALs that would preserve its history, let the public know the role SEALs played in the war effort, and honor the servicemen who trained there. He and other former UDT Frogmen gathered personal artifacts and experiences from their service in World War II. They then worked to procure the defunct Ft. Pierce Treasure Museum building and site.
Built to honor the men who served with fortitude and ingenuity, the Navy UDT -SEAL Museum first opened its doors on Veterans Day in 1985. From humble beginnings, the facility has experienced tremendous growth, and it achieved national stature when it was signed into law as a National Museum by an act of Congress on February 7, 2008.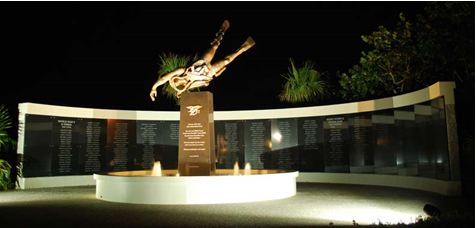 Medal of Honor Statue by Sculptor Paul Moore was Dedicated to the Navy SEAL Museum
The focal point of the Museum is the UDT-SEAL Memorial that consists of a 500-pound, 9-foot-tall, bronze sculpture of a modern Navy SEAL. The names of all Underwater Demolition Team members-the "Frogmen" of World War II-and modern Navy SEALs who have died in the service of our country are carved into black, granite panels on the walls surrounding the sculpture and its reflecting pool.
On Nov. 9, 2013, a Medal of Honor statue by celebrated sculptor Paul Moore was dedicated to the Navy SEAL Museum through a generous gift from former presidential candidate H. Ross Perot. The statue depicts the courageous actions of Medal of Honor recipient, Michael Thornton, carrying wounded Medal of Honor recipient, Tom Norris, off the battlefield. Moore, a friend of Michael Thornton, understood the meaning of the SEAL code of "Leave no man behind" when he skillfully sculpted the determination on Thornton's face as he carries an unconscious Norris to safety. With battlefield experiences in WWII, Korea, Vietnam and elsewhere, UDT-SEAL teams have tenaciously held to this code, never leaving a teammate in the field, dead or alive.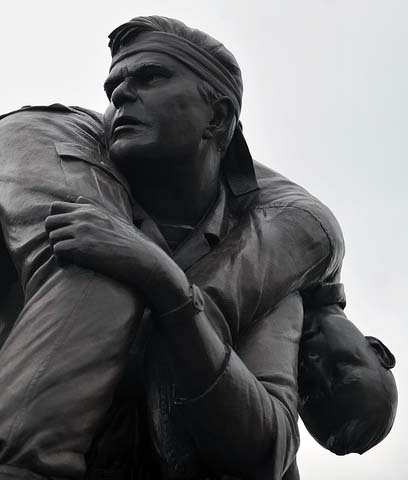 The full story of how these two brave men risked their lives to save others was featured in the Oct. 2014 issue of Dispatches entitled "The Incredible Rescue of Lt. Col. Gene Hambleton" That article can be accessed at the following site.
Engraved at the base of the memorial are also the names of three other SEAL Medal of Honor recipients: Ltjg Joseph Robert "Bob" Kerrey, Lt. Michael P. Murphy (posthumously) and Petty Officer Second Class Michael A. Monsoor (posthumously).
For complete information on how the five SEALs earned the Medal of Honor, please go the following site.
This month, the sixth name of a SEAL Medal of Honor was added to the base of the memorial: Senior Chief Special Warfare Operator (SEAL) Edward C. Byers Jr.
Born in Toledo, Ohio, Byers enlisted in the United States Navy in September 1998 and went on to serve as a hospital corpsman. Byers first served at Great Lakes Naval Hospital and was later attached to 2nd Battalion 2nd Marines in 1999 and deployed with the 26th Marine Expeditionary Unit aboard USS Austin (LPD-4). He attended Basic Underwater Demolition/SEAL training in 2002 and graduated with Class 242.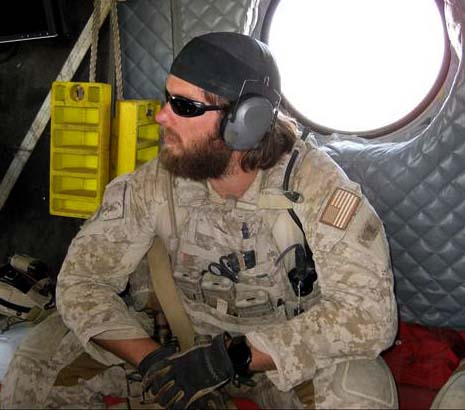 In 2003, Byers attended the Special Operations Combat Medic course. He was assigned to his first SEAL team in May 2004. In 2011 Chief Byers joined the Naval Special Warfare Development Group, commonly known as SEAL Team 6, serving 11 overseas deployments including nine combat tours, and fighting multiple times in Iraq and Afghanistan.
In addition to his Medal of Honor, his many awards and decorations include five Bronze Star Medals with Combat "V" (for Valor) device, two Purple Hearts, the Joint Service Commendation Medal with "V" device, and both the Navy and Marine Corps Commendation Medals with Combat "V" device.
According to official records, the reason for the rescue operation on which Byers was cited for his extraordinary heroism, began when American Dr. Dili Joseph, a husband, and father of four children who was working to bring health care to the Afghan people, was abducted with his driver and Afghan interpreter on December 5, 2012, and held for ransom by the Taliban.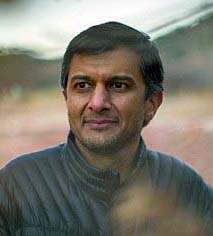 SEAL Team 6 was selected for the rescue mission by Marine Gen. John Allen, who was the top U.S. commander in Afghanistan at the time. The U.S. military had gathered intelligence on where Dr. Joseph was being held and the commanders were concerned that if they did not rescue the hostages quickly, he would be moved to a new hideout and/or killed as early as December 9, 2012. Time was of the essence.
As with all secret SEAL missions, the success of the rescue operation relied upon surprise, speed, and aggressive action. Trading personal security for speed of action was inherent to the success of this rescue mission. Each SEAL in the rescue force volunteered for this operation with full appreciation for the risks they were to undertake.
On the night of December 8, 2012, SEAL Team 6 was inserted by helicopter in Qarghah'i District of Laghman Province, eastern Afghanistan where the target compound was located in a remote area beside a mountain.
Under cover of darkness, the infiltration to Dr. Joseph's location was an exhaustive trek across unimproved trails and mountainous terrain. After nearly four hours of carefully traversing the rugged terrain on a cold night, the team had closed to within 25 meters of the Taliban hide-out when a guard became aware of their presence. The pointman, Petty Officer 1st Class Nicolas D. Checque, 28, from Monroeville, Pennsylvania, sprinted forward, killed the guard and entered the compound heading to the structure believed to be holding Dr. Joseph. Just steps behind was Byers.
Six layers of blankets securely fastened to the ceiling and walls served as the Afghan door. While Byers tried to rip down the blankets, Checque pushed his way through the doorway and was immediately shot by enemy AK-47 fire. Completely aware of the hostile threat inside the room, Byers entered and immediately spotted a Taliban pointing an AK-47 towards him. As he dispatched the guard, a shadowy figure darted towards the corner of the room. Byers could not distinguish if the person may have been the hostage scrambling away or a Taliban attempting to arm himself with an AK-47 that lay in the corner. Byers tackled the unknown male and maintained control of him with one hand while adjusting the focus of his night-vision goggles (NVGs) with his other. Once his NVGs were focused, he recognized it was not the hostage and engaged the struggling armed Taliban guard in hand-to-hand combat. A struggle the guard did not win.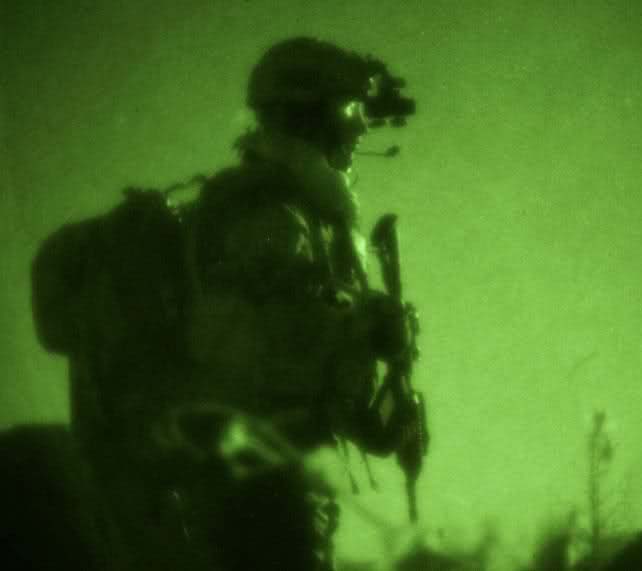 By now other team members had entered the room and were calling to Dr. Joseph to identify himself. Byers heard an unknown voice speak English from his right side. He immediately leaped across the room and selflessly flung his body on top of the American hostage, shielding him from the continued rounds being fired across the room. Almost simultaneously, he identified an additional enemy fighter directly behind Dr. Joseph. While covering the hostage with his body, Byers calmly asked if he had been fed, if he could walk and if he had been mistreated and let him know he was safe with American Forces. Even as he did so, Byers pinned the last Taliban fighter to the wall, allowing his fellow team members to shoot and kill him, according to the Navy report. When it was over, five Taliban fighters lay dead on the dirt floor.
Checque was Posthumously Awarded the Navy Cross
Once Dr. Joseph was moved to the helicopter-landing zone, Byers, the unit's medic, turned his attention to Checque, spending the 40-minute flight back to Bagram Airfield trying to resuscitate him, but Checque was declared dead at the American base. Checque was posthumously awarded the Navy Cross for his actions.
Byers is believed to be the first service member to ever receive the Medal of Honor for actions while serving with the Naval Special Warfare Development Group, commonly known as SEAL Team 6. Defense officials declined to confirm that but said that Byers is the first living SEAL to receive the Medal of Honor since the Vietnam War. U.S. officials have previously acknowledged that the 2012 raid was carried out by SEAL Team 6.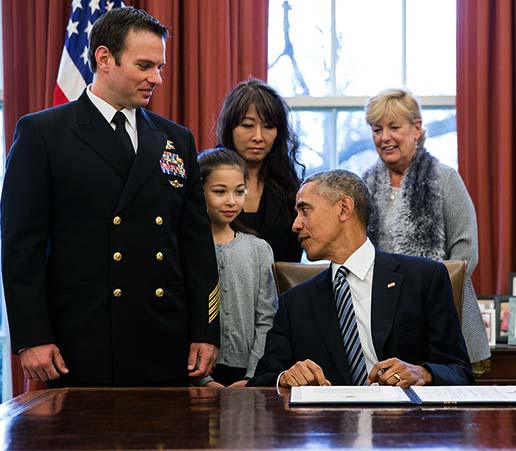 Navy Senior Chief Petty Officer Edward C. Byers Jr., received his Medal of Honor from President Barack Obama during a White House ceremony on February 29, 2016. In attendance were Byers' wife Madison, daughter Hannah, his mother, brothers, sisters, and about 50 cousins from all across the country. Also attending were dozens of friends-many of whom served alongside Byers- some of whom had traveled from around the world to be at the ceremony.
To begin the ceremony, a prayer was offered, the Navy SEAL and the President standing side by side. President Obama then spoke of Senior Chief Byers and his humble nature to the packed crowd in the East Wing,"Standing here today in front of the entire nation is not Senior Chief Ed Byers' idea of a good time," said President Obama. "Like so many of our special operators, Ed is defined by a deep sense of humility. He doesn't seek the spotlight. In fact, he shuns it" "But the Medal of Honor is our nation's highest military decoration," Obama continued. "And today's ceremony is truly unique – a rare opportunity for the American people to get a glimpse of a special breed of warrior that so often serves in the shadows. We're a nation of more than 300 million Americans. Of these, less than one percent wear the uniform of our armed forces. Of these, just a small fraction serve in our Special Operations forces. Among those who train to become a SEAL, only a select few emerge and earn the right to wear that golden Trident"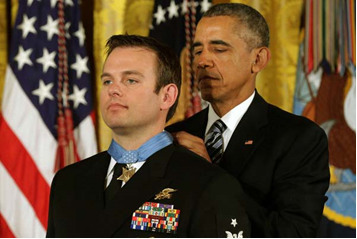 With cameras clicking in rapid succession, the President presented the nation's highest honor, placing it around Byers' neck and saluting and congratulating him.
After the ceremony, Byers described what the day meant to him. "I'm grateful that my family, friends, and teammates were able to join me today in the White House. It would not be meaningful without being surrounded by the very people that have supported me throughout my life," said Byers.
Byers is still an active member of the SEAL Team 6 and was promoted to the rank of Senior Chief Petty Officer in January 2016. Byers is a licensed paramedic and will graduate from Norwich University with a Bachelor of Science degree in Strategic Studies and Defense Analysis in early 2016.
To view and hear the entire ceremony, please go to the following site.