The 7th Infantry Regiment, 3rd Infantry Division (known as "The Cottonbalers" from their use of a cotton bale breastworks during the Battle of New Orleans under Andrew Jackson), has served in more campaigns than any other infantry unit in the United States Army. In World War II, the regiment fought German forces on three fronts, North Africa, Italy, and Northwest Europe, quite probably serving more time in combat than any other regiment in the U.S. Army during the war.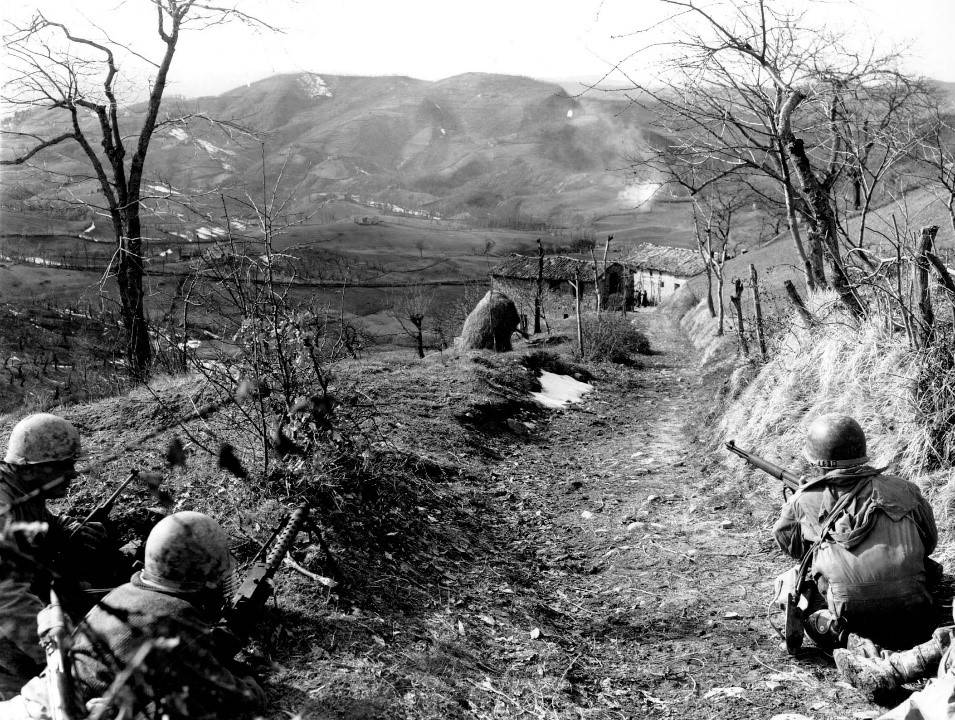 The regiment's numerous WWII actions include four separate amphibious landings against enemy beach defenses, earning the coveted spearhead device on the campaign streamers awarded for each of these operations: Morocco in November 1942 as part of Operation Torch (the Allied campaign to clear the Axis powers from North Africa); Sicily in July 1943 as part of Operation Husky, and Anzio in January 1944 as part of Operation Shingle – where the regiment conducted a breakout and drove towards Rome (both landings in the Allied campaign to clear the Axis powers from Italy); and Southern France in August 1944 as part of Operation Dragoon, advancing up the Rhone River Valley and driving the German forces back to the German frontier.
After fighting the retreating Germans in the Vosges Mountains near the German border in eastern France, and pushing them back to Colmar, central Alsace, France, where the 7th helped clear the bitterly-defended Colmar Pocket in January 1945, the regiment finally crossed the Rhine River into Germany in March 1945. They took part in the seizure of Munich in April 1945, and then headed for Austria, reaching the Salzburg area where elements of the 7th helped capture Hitler's retreat at Berchtesgaden as the war ended.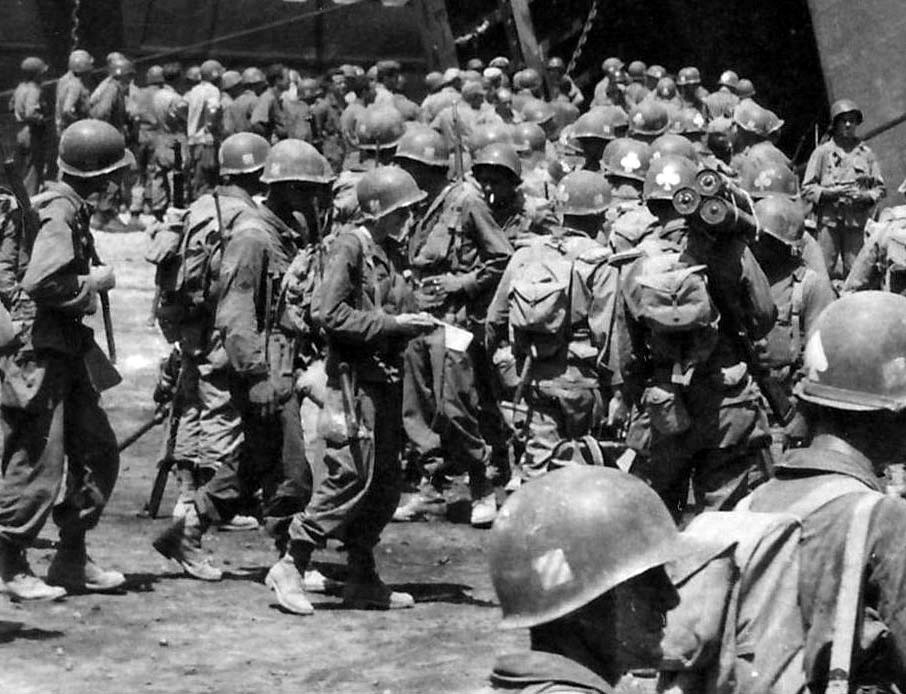 Garlin Murl Conner Biography
One of the Soldiers fighting in those battles was Garlin Murl Conner. Conner was born June 2, 1919, on a several-hundred-acre family farm in Clinton County, Kentucky, where his family raised livestock and grew hemp, cotton, tobacco, and corn. Drafted into the Army like so many other young men, he was sent to Fort Lewis for basic training in March 1941. Following basic training, he was then assigned to K Company, 7th Infantry Regiment, 3rd Infantry Division, and deployed overseas to fight the Germans in North Africa, and ended up serving in French Morocco, Tunisia, Algeria, Sicily, Italy, and France.
Not surprisingly, the farm boy was also a good soldier, easily rising through the ranks from private to sergeant, earning a battlefield commission to 2nd Lieutenant, and then a promotion to 1st Lieutenant. And by the time the war was over, he was the "second most decorated soldier" of World War II. Audie Murphy, also a member of the 3rd Infantry Division, was recognized as America's most decorated hero of World War II.
Conner Earned His Distinguished Service Cross
By the spring of 1945, Conner had earned four Silver Stars, four Bronze Stars, seven Purple Hearts and the second-highest military award for extreme gallantry, the Distinguished Service Cross. He also received the French Croix de Guerre or "Cross of War."
Conner earned his Distinguished Service Cross in action against enemy forces on January 24, 1945, in the vicinity of Houssen, France where the division Soldiers battled two enemies: German forces and icy, bone-chilling weather where daily temperatures averaged 10 degrees below zero. The night was equally cold with no moonlight.
Conner was Responsible For 150 German Casualties
Earlier that day, Conner, who had been badly wounded in the hip, sneaked away from a field hospital and made his way back to his unit's camp. Around 8 am, his commanding officer was seeking a volunteer for a suicide mission: Run 400 yards directly toward the enemy while unreeling telephone wire all the way to the front-line trenches, in order to establish an observation post and call in targeting coordinates for mortar and artillery fire.
Disregarding his injured hip, Conner volunteered and ran the 400 yards through intense enemy fire and established a forward artillery observation post and began calling in artillery strikes against attacking Germans. During his dash, he crossed the impact zone of a heavy concentration of enemy artillery fire, with shells exploding a mere 25 yards away. For three hours, he held his position against wave after wave of German attackers who came at times within 15 feet, holding off 600 enemy Soldiers and 6 German Mark VI tanks. Ordered to vacate his position, he instead ordered artillery to concentrate their fire on his location. During the battle, Conner was responsible for 150 German casualties, including 50 killed, with a combination of his machine gun fire and artillery fire, and was credited with saving the 3rd Battalion from being overrun.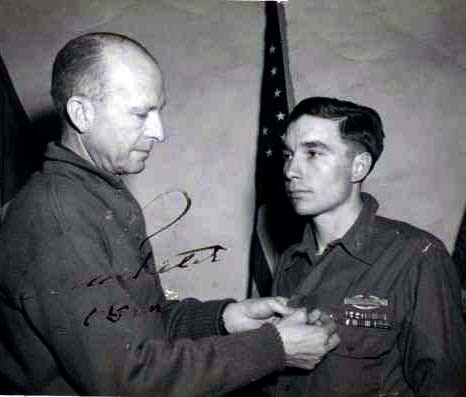 Conner Returned Home to Kentucky as a Genuine war Hero
After his unit was sent to occupy Austria, Conner was sent back to the United States a well-deserved rest after 800 days of fighting in a war zone prior to being sent to fight in the Pacific theater. The war ended before he could be sent overseas a second time.
Conner returned home to Kentucky as a genuine war hero. Awaiting him was public eager to see a real war hero. According to a news article, on a beautiful spring day in May 1945, residents of Clinton and surrounding counties traveled from the hills of south-central Kentucky by foot, wagon, and automobile to see and honor the hometown soldier from Aaron, Kentucky, who had just returned from the war with numerous military decorations. A parade featuring prominent locals and the guest of honor, Garlin Murl Conner, wound through Albany to the town square and then to a ceremony in a large second-floor room in the courthouse.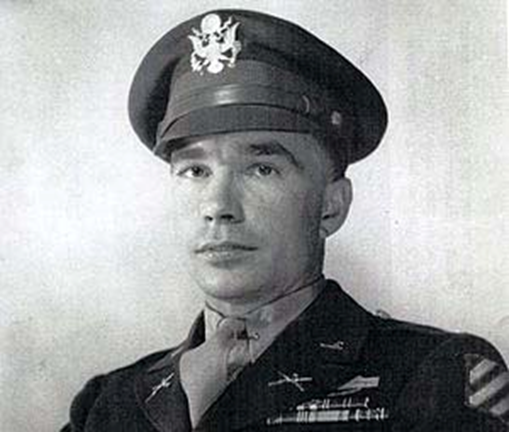 With the room filled to capacity, several dignitaries, including Alvin York, the renowned World War I Medal of Honor recipient, addressed the audience. Fifteen-year-old Pauline Wells, standing on a bench in the back of the crowded room and frustrated by the long wait, asked her mother repeatedly, "Where is he?" Each time her mother admonished Pauline to be patient. When the guest of honor finally rose to speak, Pauline exclaimed, rather matter-of-factly, "That little wharf rat? Why, he couldn't have done all those things!" She later characterized Conner as a "cocky little fellow, but humble and yet proud of what he had accomplished."
Only two months after this homecoming celebration, twenty-six-year-old Conner enjoyed a brief courtship with the much-younger Pauline, married her, and immediately returned to his familiar rural community. Eager to put the war behind him and focus on his future, Conner and his young bride leased from his father a mule, some farming tools, and thirty-six acres along Indian Creek in Clinton County. There he embarked on life as a farmer. As the years passed, his close friends and associates indicated that Conner seldom talked about his war service, and each time someone suggested that he pursue efforts to add the deserved Medal of Honor to his list of decorations, he emphatically dismissed the idea. His usual reply was, "I'd done what I had to do and come home, and that's all there is to it," or "It is in the past and in the past let it remain," refusing to consider it further. Pauline said her husband "thought people would say he was bragging, and he didn't want that." His response was typical of many returning veterans, who believed they had done nothing extraordinary.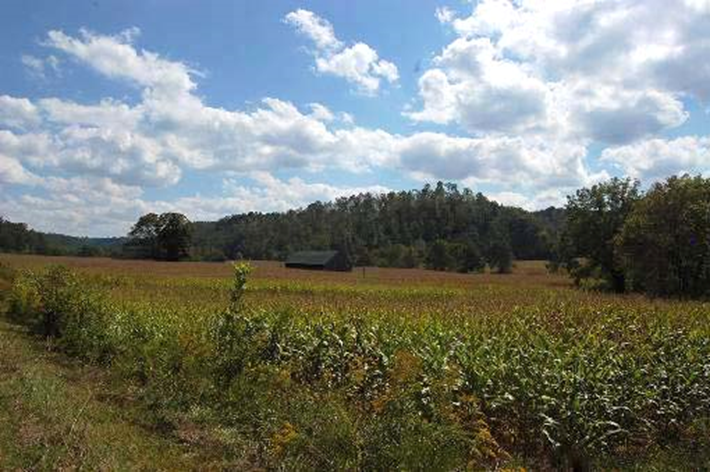 Conner Farmed All His Life
Conner farmed all his life and for seventeen years served as president of the local Kentucky Farm Bureau. In addition, he and his wife worked tirelessly helping disabled veterans receive their pension benefits, a service his wife continued. He died in 1998 at the age of seventy-nine after battling kidney failure and diabetes, which in his last years left him bedridden and unable to speak.
Approximately two years before Conner's death, Richard Chilton of Genoa City, Wisconson, learned of Conner while corresponding with veterans who may have known his uncle Gordon Roberts who died during the Anzio campaign. Chilton was a decorated Green Beret veteran of Korea who later trained Israeli fighters.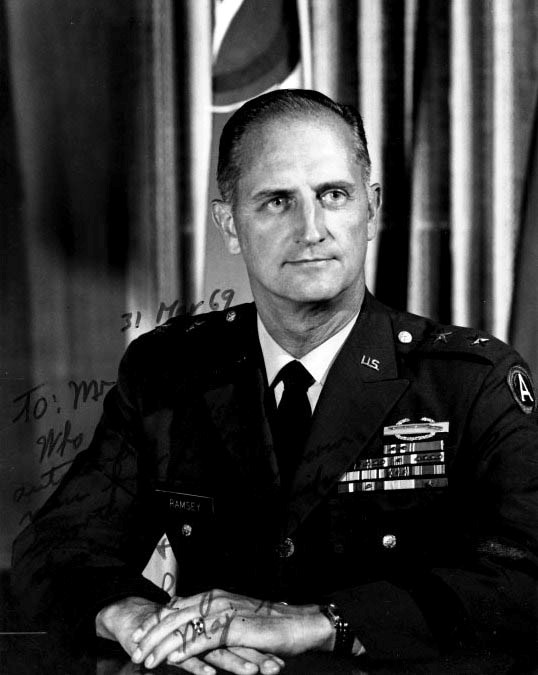 Unfortunately, out of nearly three hundred veterans of the Third Infantry Division, only two or three remembered his uncle, but several mentioned Conner. With what seemed his last option, Chilton wrote to Conner, who replied that he had been, in fact, Gordon Robert's Platoon Sergeant at the time he was killed. However, the promised follow-up letter with more details never arrived.
Garlin Murl Conner Received a Posthumous Award
Among those who pushed for the Medal of Honor was his former commander in World War II, retired Maj. Gen. Lloyd B. Ramsey, who filed an affidavit in which he wrote, "There is no doubt that Lt. Conner should have been awarded a Medal of Honor for his actions. One of the most disappointing regrets of my career is not having the Medal of Honor awarded to the most outstanding Soldier I've ever had the privilege of commanding."
Before he died, the late Maj. Gen. Ramsey signed the necessary documents for awarding the Medal of Honor to Conner.
Conner's death only strengthened the resolve of his friends and advocates, for they now no longer needed to be concerned with Conner's sensitivity to the subject of the Medal of Honor. Pauline fully supported the effort and believed that her husband, so quiet and unassuming, would have been less averse to a posthumous award.
Paperwork was sent to U.S. Army Board of Correction of Military Records which first rejected Conner's application in 1997 on its merits and turned away an appeal in June 2000, saying at the time that no new evidence warranted a hearing or a new decoration despite more than a dozen letters of support from Soldiers who served with 1st Lt. Conner that were included in the retroactive petition.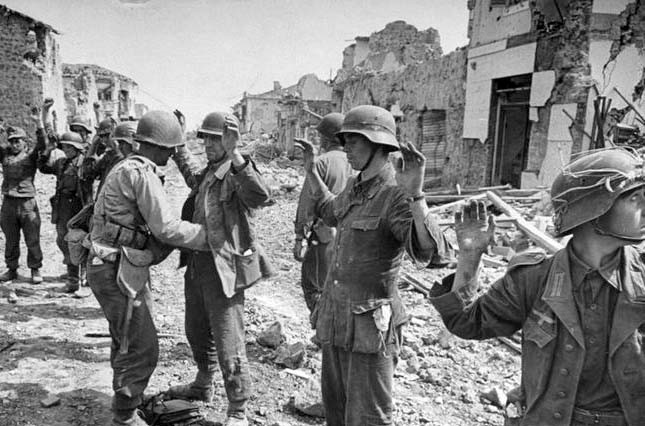 In the years that followed, lawmakers in Kentucky, Tennessee and three other states passed resolutions backing the effort to see Conner receive the Medal of Honor. Conner's fellow Soldiers also filed affidavits crediting Conner not only with helping save the lives of fellow Soldiers, but also with being key to defeating the Germans in the battle.
A bipartisan group of current and former members of Congress has backed Conner's application in the past, including retired Sen. Bob Dole, a Kansas Republican and World War II veteran; retired Sen. Wendell Ford, a Democrat from Kentucky; current Senate Minority Leader Mitch McConnell of Kentucky; and Whitfield, who represents Conner's home town near the Tennessee line. Noted World War II historian Steven Ambrose, who died in 2002, wrote in November 2000 to support Conner's application, saying his actions were "far above the call of duty."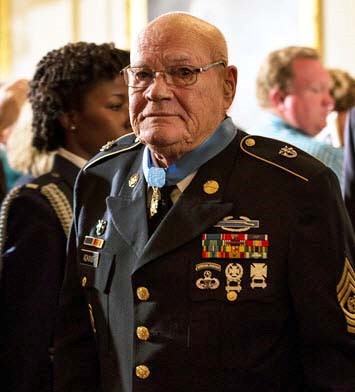 The Rhode Island Senate offered a resolution on June 1, 2005, that called on Congress to award the Medal of Honor to Conner. The resolution states, in part, that Conner served over 800 days on the front lines. In the same resolution, seven former generals voiced support for Conner to receive the Medal of Honor.
After Chilton found three eyewitness accounts to Conner's deeds in 2006, Pauline Conner resubmitted the case to the board in 2008 – two years after the statute of limitations expired.
The review board remained unmoved by Conner's submission. "The most recent information received December 22, 2008, is not new evidence and does not warrant granting an exception to the above-cited regulation and a formal hearing," wrote Conrad V. Meyer, the director of the Army Board for Correction of Military Records on Feb. 9, 2009.
While the military board has upgraded other recipients of the Distinguished Service Cross to a Medal of Honor, the action is rare. As of 2012, the last year available, 178 Distinguished Service Crosses had been elevated to Medal of Honor status out of 13,000 issued since 1917. Military policy dictates that the first decoration must be re-examined, re-justified, and then re-evaluated with new evidence before any action can be taken. The photo is Bernie Atkins whose DSC was upgraded to a Medal of Honor in 2015.
Although an effort was made to secure a Medal of Honor for Conner, the award of the medal was denied in 2014 by a U.S. District Judge on a technicality. U.S. District Judge Thomas B. Russell, in an 11-page opinion, said a technicality will prevent Pauline Conner of Albany, Ky., from continuing her campaign on behalf of her husband, who died in 1998. Russell concluded that Pauline Conner waited too long to present new evidence to the U.S. Army Board of Correction of Military Records, which rejected her bid to alter her husband's service record.
Russell praised Conner's "extraordinary courage and patriotic service," but said there was nothing he could do for the family. "Dismissing this claim as required by technical limitations in no way diminishes Lt. Conner's exemplary service and sacrifice," Russell wrote.
The Conner family history, buried in military service, does not begin with 1st Lt. Conner; but dates back to the early beginnings of America with Lawrence Conner, according to their family's historical records. Lawrence Conner arrived in America as an indentured servant emigrating from Dublin, Ireland. Family historical documents state that he served with the 8th and 12th Virginia Regiments during the Revolutionary War.
Murl was never awarded the Medal of Honor due to an oversight and failure to process the paperwork. However, there is still a glimmer of hope for Conner to receive the Medal of Honor. In 2015, the issue was ordered into mediation by a circuit court and the award is now under consideration. Also, keep in mind that the military can also conduct a further review at the behest of Congress.