The Gary Sinise Foundation and Veterans
What is the relationship between the Gary Sinise Foundation and veterans? There are many non-profit organizations and charities that endeavor to support veterans, particularly those wounded in the line of duty. The Gary Sinise Foundation's mission statement is, "We serve our nation by honoring our defenders, veterans, first responders, their families, and those in need…by creating and supporting unique programs designed to entertain, educate, inspire, strengthen, and build communities." Together We Served takes a closer work at the efforts the Foundation is making to support the veteran community.
Who is Gary Sinise?
Born in 1955, Gary Sinise is an American actor. He got his start in theater and small television roles. He first attracted substantial attention for directing, producing, and starring in the 1992 film Of Mice And Men, adapting the classic John Steinbeck novella. Shortly after, he made a huge impression as the double amputee Lieutenant Dan Taylor in Forrest Gump (1994). With this role under his belt, he found a lot of work on successful films in the 90s and early 2000s:
Apollo 13 (1995)
Ransom (1996)
Snake Eyes (1998)
Mission to Mars (2000)
The Forgotten (2004)
Open Season (2006)
He transitioned from film to television in the mid 2000s, playing Detective Mac Taylor in 199 episodes of CSI: NY and CSI: Miami, as well as a CSI: NY video game between 2004 and 2013. In 2003 Sinise founded his musical project the Lt. Dan Band, named after his character in Forrest Gump.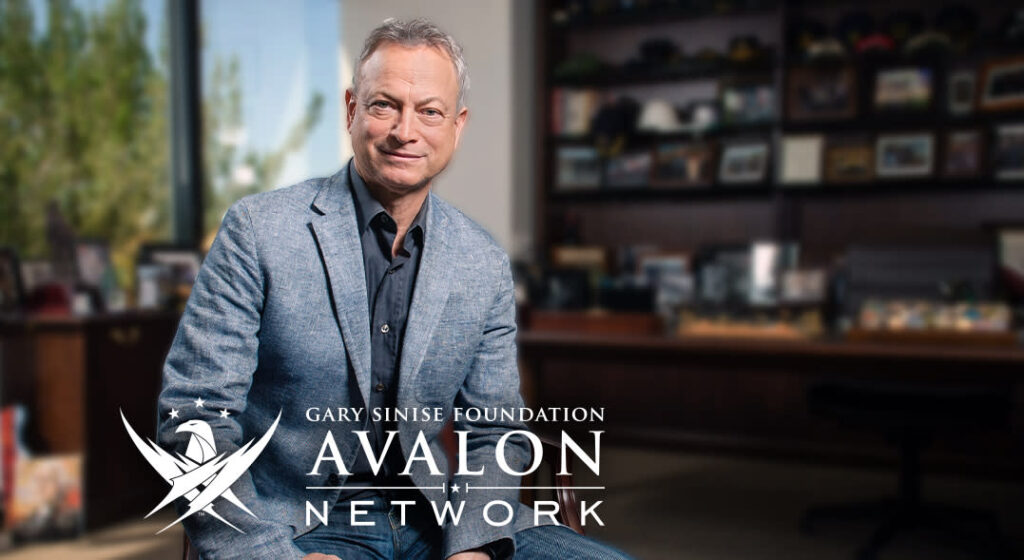 What Does the Gary Sinise Foundation Do?
The Gary Sinise Foundation has several programs that it provides to veteran service members and other eligible parties. These programs are its attempt to deliver on its goals of entertaining, educating, inspiring, strengthening, and building communities.
Community Outreach and Education: This program includes multiple activities such as inviting WWII veterans to New Orleans to tour the National WWII Museum built for them there. This experience includes entertainment, dinner, and meeting fellow WWII vets. The experience also brings young and old together, as students escort the veterans around the Museum and learn first hand about the war and its realities. All veterans are also invited to the Foundation's frequent Vets Nights dinner and dress rehearsal performances. Supporting venues include the Geffen Theater in Los Angeles, the Steppenwolf Theater, and the Catholic University in DC, and others.
Relief and Resiliency: This program encompasses several initiatives, such as the Snowball Express. This initiative provides resources and experiences for the children and guardians of fallen service members. Another is the Invincible Spirit Festival initiative, providing relief and entertainment to injured service members and their families at various major military centers.
R.I.S.E (Restoring Independence, Supporting Empowerment): This program is about building smart homes adapted to the needs of injured veterans. This program is predominantly for service members injured in training or combat operations in Iraq or Afghanistan. The homes provided by this initiative are 100% mortgage-free. For older injured, ailing, or wounded vets, such as Vietnam veterans, this program provides home modifications, adapted vehicles, and mobility aids.
Helplines: The Foundation is not directly responsible for, but does support, helplines for active duty service members as well as veterans. Services such as the Veterans' Crisis Line, the Marine Corps' DSTRESS line, the Tragedy Assistance Program for Survivors (TAPS), and resources and programs similar to this.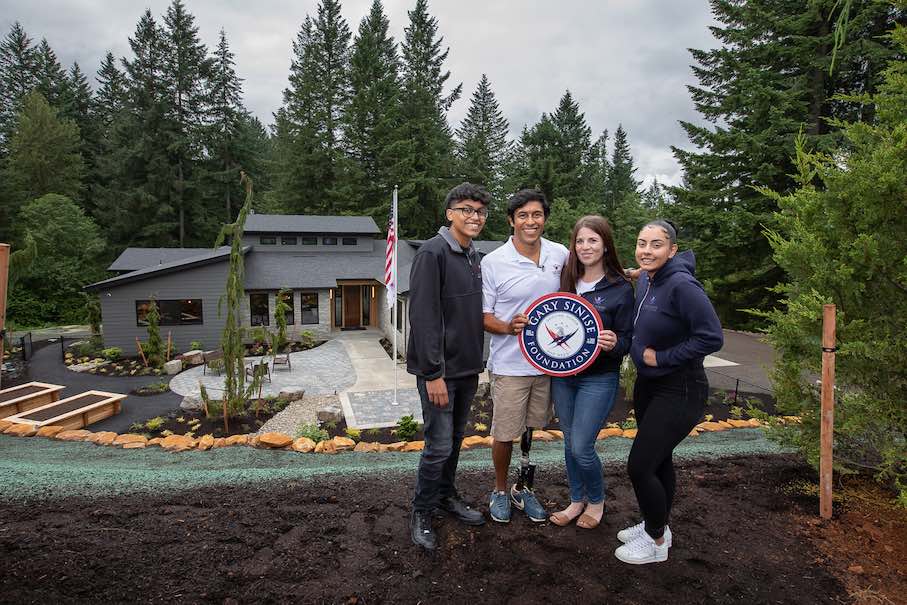 Why Did Gary Sinise Start His Foundation?
After September 11, 2001, Sinise was inspired by the selfless service of the first responders. He signed up for a USO tour to thank the service members stepping up in the attack's aftermath. This was the beginning of a series of events that led to the Foundation's creation. On his first tour, Sinise met retired FDNY Captain John Vigiano, who had lost two sons in 9/11, both first responders. He began supporting the FDNY with their memorial efforts.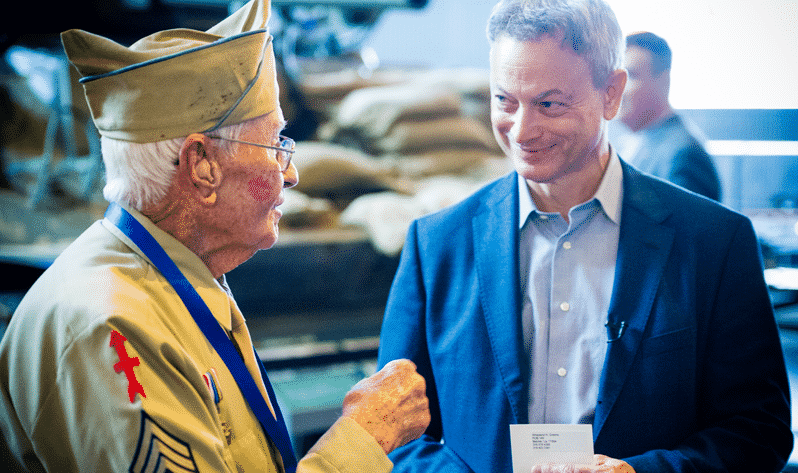 In 2006, with injured troops returning from the Middle East, Sinise signed up with Snowball Express. He donated the efforts of his band, the Lt. Dan Band, to the second annual event in 2007. In 2009, Sinise met US Army Specialist Brendan Marrocco. The first post 9/11 quadruple amputee service member, Marrocco had been gravely injured by a bomb blast while on duty in Iraq. The Fire Department of New York, which Sinise had previously worked with on other philanthropic endeavors, reached out to him. They asked for help raising money to build Marrocco a smart home adapted to his needs. Sinise again rose to the occasion, lending the services of his band and played an important role in helping Marrocco get the home he needed.
Shortly after that, in 2011, Sinise consolidated his philanthropic efforts in the Gary Sinise Foundation, a nonprofit 501(c)(3) organization. After its first decade, the Foundation has gone from strength to strength, and raises over $30 million annually for wounded heroes.