During the war in Southeast Asia, the author flew combat missions in the KC-135 Tanker, H-3, and H-53 Helicopter.  This book recounts rescue missions flown by H-3 and H-53 "Jolly Green" crews in 1969 and 1970 in Laos and Vietnam while he assigned to the 40th Aerospace Rescue and Recovery (ARR) Squadron.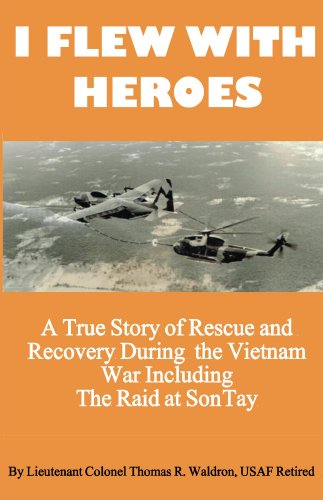 In a straight forward writing style, Waldron begins his book with flight school, additional training, including jungle survival school, and transition helicopter training in Thailand. When the author recounts his rescue and recovery missions in Laos, his writing takes on a more urgent approach. Readers will get the feeling they are sitting in the cockpit with him on every mission. When any of those missions fail in making a rescue or when fellow helicopter crews are shot out of the air, readers will feel his pain.
When the author's tour in Southeast Asia ended in August 1970, he was assigned to Eglin AFB near Destin, Florida.  Shortly after arriving, he was asked to join a highly secret operation – Operation Ivory Coast. 
 
The mission was to go into North Vietnam to rescue American POWs in a prison called Son Tay. For months Army Special Forces trained and rehearsed the ground while Air Force pilots trained and rehearsed their supporting mission of gunship coverage and commando insertion and extraction, including the POWs. 

In the pre-dawn hours on November 21, 1970, a force of 56 Army Special Forces supported by 29 U.S. Air Force aircraft and 92 flight crew members took off and slipped undetected into North Vietnam airspace. In his blown-by-blown coverage, the author details every second of the operation, including his crew heroics, when his gunship (Apple 3) took out two gun towers before the Army Special Forces were inserted.  
Although the raid was highly successful in its execution, an intelligence failure missed the fact the prisoners had been moved weeks before to another prison.
In this easy-to-read informative book, readers get to feel what it is really like to fly combat rescue missions and the grief felt by survivors when a mission ends in the death of fellow airmen. Perhaps the most important value of the book is reading the precise details of the training and execution of one of the most daring raids during the Vietnam War.
About the Authors of the Book I Flew with Heroes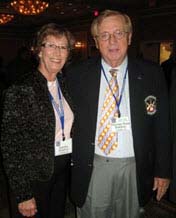 Tom Waldron was born in the small Southern Illinois town of Sparta and raised in nearby Carbondale, where his family moved following his freshman year in Sparta High School. For two years, he attended South Illinois University before transferring to Clemson University, where he graduated in 1962 with a degree in Civil Engineering and was commissioned a 2nd Lt. in the U.S. Air Force. He completed pilot training at Enid, Oklahoma, and for six years flew KC-135s before transitioning into H-3 and H-53 rescue helicopters during the Vietnam War, receiving a Distinguished Flying Cross and six Air Medals. On November 20/21, he was one of the Air Force helicopter pilots who attempted to rescue American prisoners of war at Son Tay, North Vietnam. For that mission, he was awarded the Silver Star. He retired from the Air Force in March 1984 as a Lt. Colonel. 
Tom and wife Sandy reside in Sun Lakes, Arizona, where he is active on the Military Committee, Tempe Chamber of Commerce, and Sun Lakes Rotary.