Kurt Chew-Een Lee is believed to have been the first Asian-American officer in the Marine Corps, rising through the ranks beginning his career from World War II to the Vietnam War.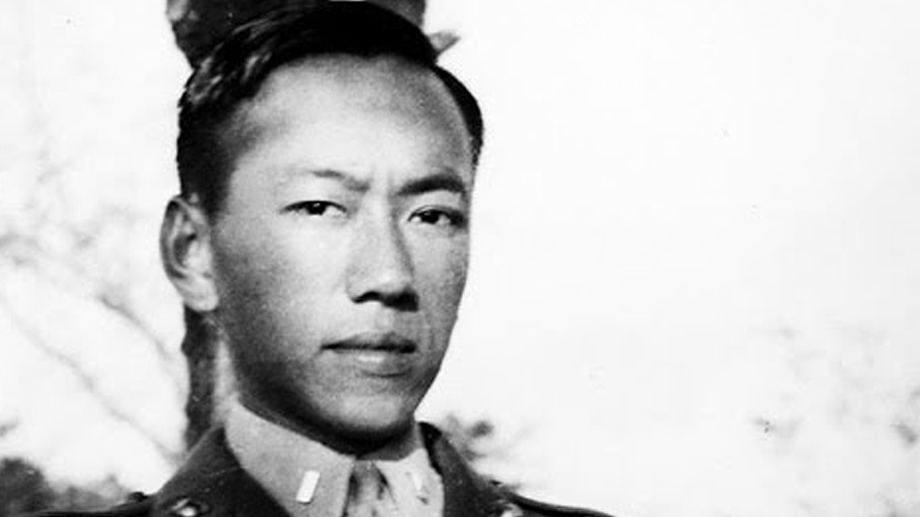 Lee was born in 1926 in San Francisco and grew up in Sacramento, California. Lee's father was M. Young Lee, born in Guangzhou (Canton), emigrating in the 1920s to the Territory of Hawaii and then California. Once established in America, M. Young Lee returned to China to honor an arranged marriage. He brought his bride to California and worked as a distributor of fruits and vegetable to hotels and restaurants. Two of his brothers, Chew-Fan and Chew-Mon, became Army officers who also served in the Korean War. Chew-Mon received the Distinguished Service Cross and Chew-Fan the Bronze Star.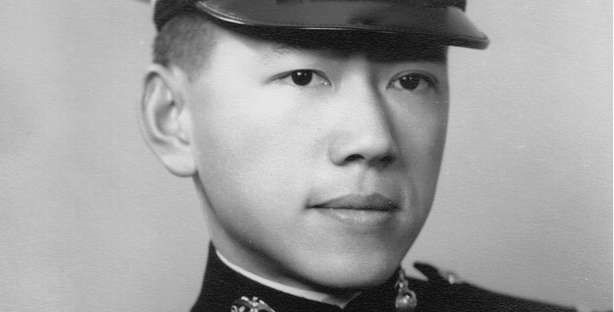 Kurt Chew-Een Lee Joined the U.S. Marine Corps in 1944
Eager to fight in World War II, Kurt Chew-Een Lee joined the U.S. Marine Corps in 1944. Instead, he was based at the Marine Corps Recruit Depot in San Diego as a language instructor.
From October 1945 to April 1946, Lee was enrolled in The Basic School, newly reactivated for USMC officer training. Second Lieutenant Lee graduated to become the first non-white officer and the first Asian-American officer in the Marine Corps. He deployed to Guam and China to interrogate Japanese prisoners of war
He was the only person of Asian ancestry many of his fellow Marines had ever met. Behind his back, some called him a "Chinese laundry man" and questioned whether he was ready to kill Chinese soldiers. Some even questioned his loyalty as U.S. forces were battling Chinese forces, which had joined the conflict on the side of North Koreans
But as his unit faced the intense enemy fire, rugged territory, and brutal weather, he won his men's loyalty as he repeatedly put himself at risk to protect his unit and others.
When the North Koreans attacked across the DMZ in June 1950, Lee's unit was shipped out to Korea on September 1, 1950. For two weeks he drilled his machine-gun platoon day and night on the deck of the ship, enduring derision from the other platoon leaders.
After arriving in Japan for final battle preparations, Lee's superiors tried to reassign him as staff officer handling translation duties. Lee insisted that he was only there to "fight communists," and allowed to retain command of his machine gun platoon.
The 1st Battalion 7th Marines, including Lee, landed at Inchon on September 21, 1950, to attack the North Koreans and force them to retreat northwards. The People's Republic of China sent troops to stiffen the North Korean fighting response. On the night of November 2 – 3 in the Sudong Gorge, Lee conducted a sole reconnaissance mission in heavy snow, moving well ahead of his unit. He fired rounds and threw grenades to make it sound like the Marines were advancing.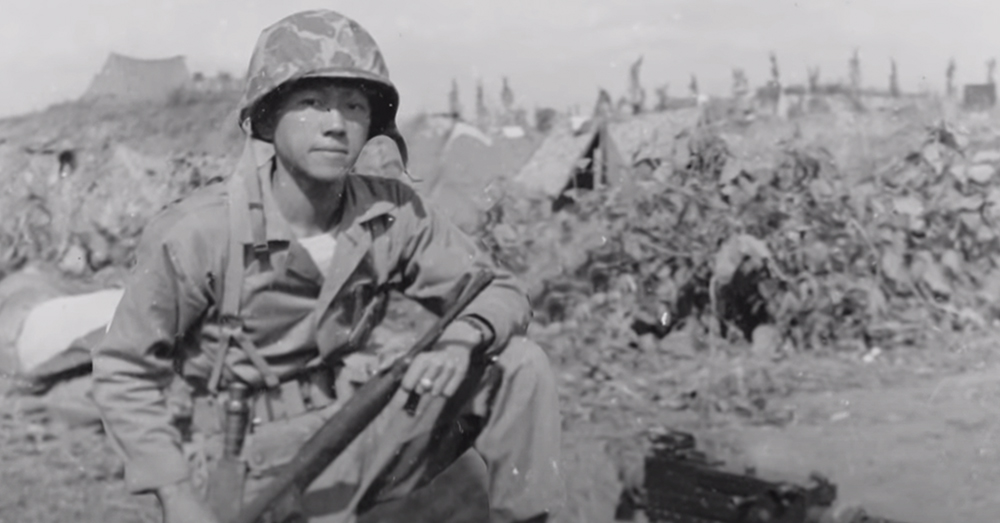 When Lee reached the outpost where the Chinese forces were hiding, he employed a ruse no one in his unit could've done. "Don't shoot!" he yelled. "I'm Chinese."
Hearing Chinese confused them and the temporary distraction proved crucial as the Marines launched a counterattack.
During the attack, Lee kept his men focused by directing them to shoot at the enemy's muzzle flashes. Following this, Lee single-handedly advanced upon the enemy front and attacked their positions one by one to draw their fire and reveal themselves.
His men fired at the muzzle flashes and inflicted casualties, forcing the enemy to retreat. While advancing, Lee shouted to the enemy in Mandarin Chinese to sow confusion and then attacked with hand grenades and gunfire. Lee was wounded in the knee and in the morning light was shot in the right elbow by a sniper, shattering the bones. He was evacuated to an army field hospital outside of Hamhung. For bravely attacking the enemy and saving his men, Lee was awarded the Navy Cross, the second highest honor given for combat bravery.
"Despite serious wounds sustained as he pushed forward," the citation read, "First Lieutenant Lee charged directly into the face of the enemy fire and, by his dauntless fighting spirit and resourcefulness, served to inspire other members of his platoon to heroic efforts in pressing a determined counterattack and driving the hostile forces from the sector."
Some who either served with Maj. Lee or knew of him said they believed he was deserving of the Medal of Honor, the nation's highest military award.
Less than a month later, while Lee was recovering in a field hospital from a gunshot wound to an arm, tens of thousands of Chinese forces surged into the region, overwhelming 8,000 American troops fighting as United Nations forces.
His arm was still in a sling when he and a sergeant left the hospital against orders, commandeered an Army jeep and returned to the front. Over the next two weeks, Lee helped lead his unit of several hundred Marines across snowy mountain passes at night, using only a compass to find and reinforce smaller groups that had been surrounded.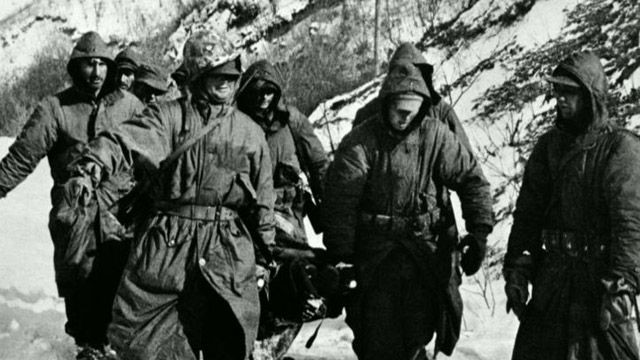 Late on December 2nd after several days of exhausting combat during the Battle of Chosin Reservoir, Lee's platoon was given the task of spearheading a 500-man thrust against the Chinese forces to relieve the outnumbered Fox Company of 2nd Battalion 7th Marines trapped on Fox Hill, part of Toktong Pass and strategic to controlling the Chosin Reservoir road. Lee's relief force was given heavier loads to carry through the snow, up and down lightly wooded hills, through the extreme cold (-20 F, -29 C), and under the very limited visibility of snow blizzard and darkness. Lt. Col. Ray Davis, Commanding Officer of 1st Battalion, had no instructions for Lee on how to accomplish the mission except to stay off the roads with their heavily reinforced roadblocks.
As point man of 2nd Rifle Platoon in Baker Company, Lee used only his compass to guide his way, leading 1st Battalion in single file. Suddenly pinned down by heavy enemy fire coming from a rocky hill, Lee refused to be delayed in his mission. He directed the men to attack the hill with "marching fire", a stratagem used by General George S. Patton in which troops continue to advance as they apply just enough suppressive fire to keep the enemy's heads down. Upon reaching the rocky hill, Lee and the battalion charged, attacking enemy soldiers in their foxholes. Lee, with his right arm still in a cast, shot two enemy soldiers on his way to the top. When he reached the top, he noticed that the other side of the hill was covered with enemy foxholes facing the other way in expectation of an attack from the road, but the foxholes were now empty and the enemy soldiers were over 400 yards (370 m) away in rout because of the fearfully sudden 1st Battalion attack from their rear.
Chew-Een Lee Led Baker Company Forward in an Attack
Following this success, communication was established with nearby Fox Company on Fox Hill. 1st Battalion directed mortar fire against the enemy and called in an airstrike, then Lee led Baker Company forward in an attack which forced a path to Fox Company. During this attack, a Chinese machine gunner targeted Lee, wounding him seriously enough to end his Korean War service. Regrouping his men, the badly wounded Lee led Baker Company in more firefights against pockets of enemy soldiers in the Toktong Pass area, securing the road. Lieutenant Colonel Davis received the Medal of Honor for commanding the relief of Fox Company. For this action, Lee was awarded the Silver Star.
"First Lieutenant Lee's platoon was pinned down by intense hostile fire while attacking south on the main service road from Koto-Ri," the citation said. "Observing that the heavy fire was inflicting numerous casualties, he exposed himself to the deadly fire to move among his troops, shouting words of encouragement and directing a withdrawal to covered positions. Assured that the last of his wounded was undercover, he was seeking shelter for himself when he was struck down and severely wounded by a burst of enemy machine-gun fire."
In addition to the Navy Cross and the Silver Star, Maj. Lee received many other military honors, including a Purple Heart. While serving in the Vietnam War, he received his second Purple Heart. He also received the Legion of Merit.
Slight of build at 5 feet 6 inches tall and 130 pounds, he brought outsize determination to the battlefield, and his heroics have been recounted in books and a documentary film, "Uncommon Courage: Breakout at Chosin," shown on the Smithsonian Channel in 2010. Among books written featuring his exploits is "Colder the Hell: A Marine Rifle Company at Chosin Reservoir" (1996) by Joseph R. Owen.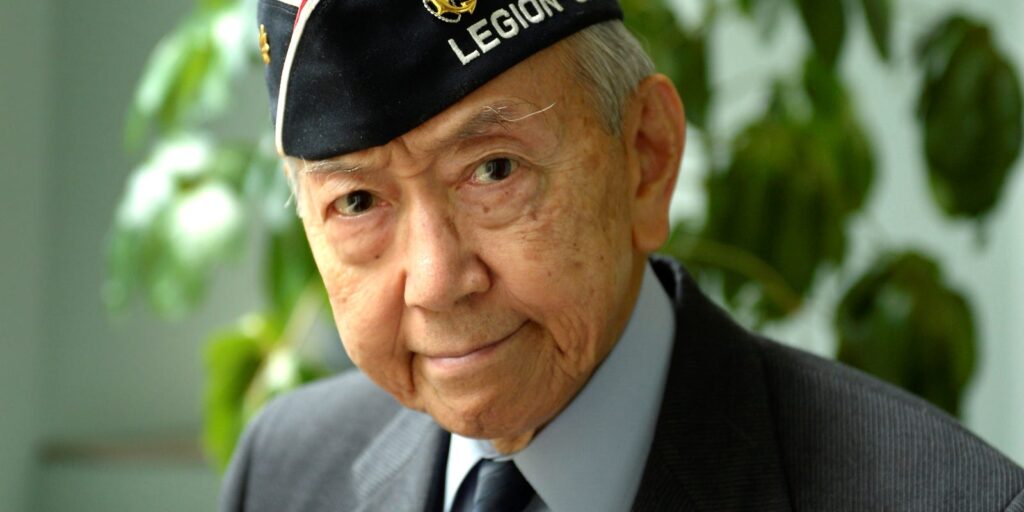 Lee retired from military service at the rank of major in 1968 and worked a civilian job with New York Life Insurance Company for seven years. During this period, Lee's mother died in Sacramento, and Lee's brother Chew-Mon Lee died at the rank of colonel in the US Army while serving as an attaché in Taiwan. His brother Chew-Fan Lee advanced in his career as a hospital pharmacist. In 1975, Lee began working as a regulatory compliance coordinator for the National Rural Electric Cooperative Association; a position he held for almost two decades.
His first wife, Linda Rivera, died. His second marriage, to Helga Schneider Lee, ended in divorce. Neither marriage produced children. He had a step-daughter from his second marriage.
Kurt Chew-Een Lee died on March 3, 2014, at the age of 88.
Survivors include a stepdaughter, Nicole Ashley; and three sisters: Faustina Lee, Betty Mar and Juliet Yokoe and his brother Chew-Fan.