In his introduction, the author wrote: "ordinary implies middle-class Americans without special privileges of wealth or title." He was referring to his own family in Attleboro, Mass. When one reads the entire book, however, one learns he is a modern renaissance man and a high achiever who excelled in sports, academics, science, military and almost anything he set his mind to – as well as a few failures. He referred to it as a cumulative assortment of life experiences that were humorous, others sad, motivations and educational as he continually sought excitement with new or unfamiliar areas to explore.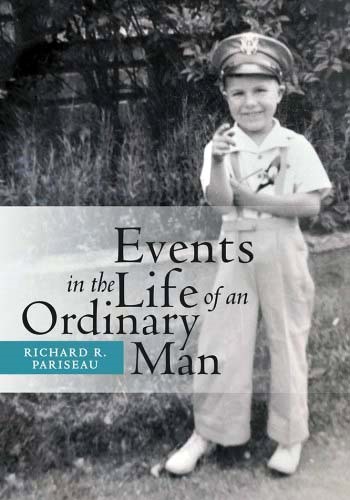 Through keen storytelling talents, he takes the reader on a journey from birth to the Naval Academy, a career as a Naval Officer, various positions as a civilian and full retirement where he and his wife Becky travel the earth. In each stop along the way, he reveals excitement, adventures, achievement, and disappointment.
In high school, he was an outstanding athlete in whatever sport he set his mind to, especially basketball. His athletic prowess severed him well while a student at the U.S. Naval Academy at Annapolis but he was denied the opportunity to play basketball – his most accomplished sport. Instead, he chose to play lacrosse on the school's All-American team where his exceptional talents on the field earned him the title of team captain and a listing on the Academy's Hall of Fame. He was also an outstanding left halfback on the academy's football team and one week was the nation's leader in punt returns (115 yards) in 1959 when they played Boston College.
Following graduation in 1960, he began a sterling career as a naval officer: Aide to a rear admiral, executive officer on a nuclear submarine and intelligence analysts. He also earned a Master's Degree in the Navy Postgraduate School and a Ph.D. from attending nigh school at George Washington University. In civilian life, he worked in operational research, engineering, adjunct college professor and consulting.
After 30 wonderful years, he lost his wife Evelyn to cancer in February 1997.
As a bachelor for ten years and going through a mid-life crisis, he learned painting and continuing on his adventurous lifestyle. He became a dance host and instructor aboard cruise ships traveling to Alaska, Russia, Italy, France, Spain, and the Mediterranean. He has sailed the Nile River and flown in a hot air balloon over the Valley of the Kings, gone hut-to-hut hiking in the Swiss Alps, skied at St. Moritz, Switzerland and learned to throw a boomerang with the aboriginals in Cairns, Australia. He then met Becky, a prominent lawyer qualified to speak before the Supreme Court. After some long-distance dating, the two married retired and began adventuresome travelers together.
A very good read and an insightful journey into the life of a "not-so-ordinary" man who has accomplished more in his lifetime that hundreds of other men afraid to take risks.
If you want to read the adventures and humorous predicaments of a far from ordinary man, this is a book is a must-read.
About the Author of Events in the Life of an Ordinary Man
Dick Pariseau, an ordinary man on the lookout for opportunities and adventures, achieved national athletic recognition, graduated from Annapolis Naval Academy, served aboard nuclear submarines, became a world traveler, cruise ship dance host and instructor, and accomplished artist. Driven by, "adventure before dementia" his far-flung, humorous, and exciting undertakings continue with a long bucket list he plans to accomplish, among them earn a black belt in Karate, exhibit his paintings and teach at an American Native reservation.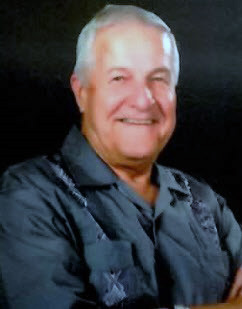 Reader Responses to Events in the Life of an Ordinary Man
Rick Pariseau was far from an ordinary man. He was a man my father, Ed Armstrong, respected deeply from their Navy years together. He was a man that knew, valued and benefited from the wisdom and experience of others.
Dr. Pariseau spent many years doing what others dream of. He did as he pleased and learned much along the way.
An ordinary man? No. An extraordinary man? Yes.
– CJs Pirate
My good friend and classmate is no ordinary man. Highly successful in sports, academics, science, military, art, and dancing, he is truly a modern renaissance man. The book reads so well that the reader can't wait to see in which new adventure he will next ply his talents. It will bring back many fond memories of boyhood for anyone who had a typical American home and carries one excitedly through an amazing series of events to bring Dick Pariseau to the level of accomplishment he enjoys today. Highly recommend for anyone of any age. Would make a great gift for grandchildren.
– Robert Osmon
Advice often given to aspiring writers set on writing a memoir is, "Do something worth writing, or write something worth reading" – "Dick" Pariseau has done both. Don't be fooled by the title, he is no "ordinary man" by any standard. An NCAA All American athlete and true leader, qualified for command of a nuclear submarine, Doctor of Philosophy, consultant to the U.S. Navy SEALS and the military establishments of several Latin American countries, and drilling down on a kick-ass bucket list – this is no "ordinary man". Men want to be like him, women want to be with him. You'll want to read of his adventures, laugh at his jokes, and pick up a little wisdom in the process. I highly recommend this book.
– Tom Winant
For those who think recruited football players are all "dumb jocks," I highly recommend reading this story of a young man from a very humble background who played football at a high level on a strong Naval Academy team and was an all American lacrosse player on Navy's national championship team. His athletic success was matched by a fine academic record that resulted in his extremely selective selection as a nuclear submarine officer. Follow the story of his life for a unique insight into a NOT ordinary man.
– John Michalski