Known for his leading role in 'Magnum, P.I.' and as Monica's love interest in 'Friends', Tom Selleck is a household name whose career has spanned over four decades. He's had numerous on-screen careers, but you know that Tom Selleck is a Vietnam War era veteran?
Tom Selleck's Early Life
Thomas William Selleck was born in Detroit, Michigan in 1945, but his family moved to Sherman Oaks, California, in 1948. Raised by hardworking parents, Tom Selleck learned the values of the U.S. military from an early age. Tom Selleck grew up hearing tales of World War II. His father, Robert, was a B29 mechanic in the Army Air Corps. His uncle Lyle went missing in action during the Battle of the Bulge, and his uncle George flew the Hump, the aviation route from India to China.
Selleck graduated from Grant High School in 1962 and enrolled at Los Angeles Valley College. Later, Selleck, who stands 6 ft 4 in tall, transferred to the University of Southern California during his junior year to play for the USC Trojans men's basketball team.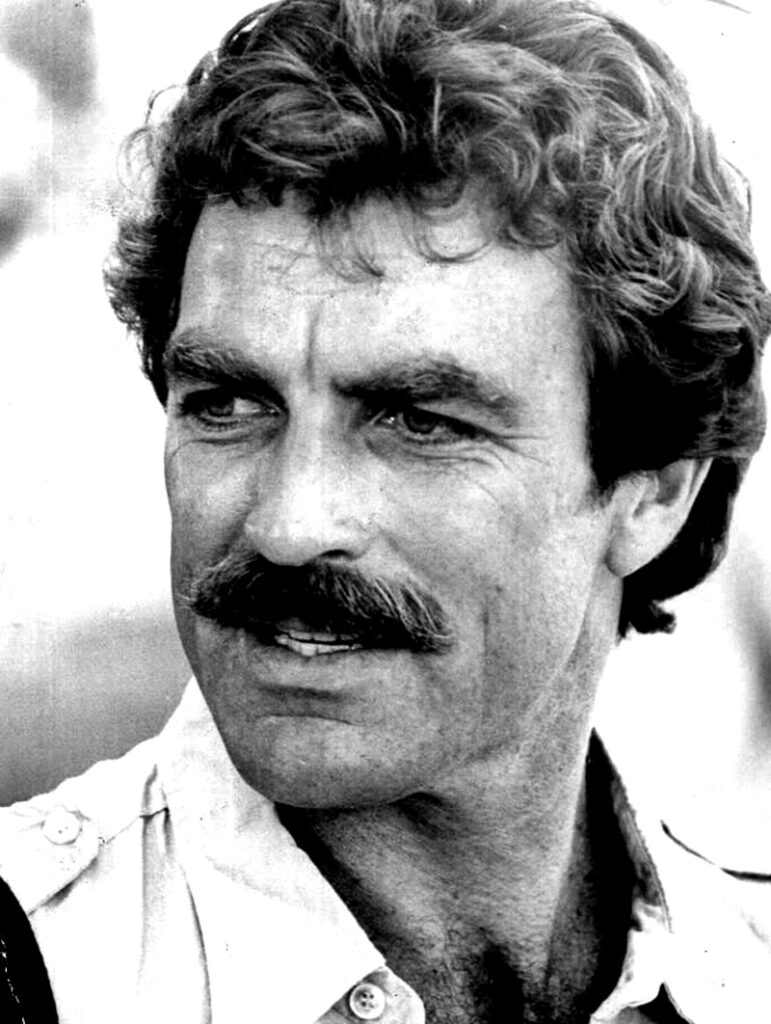 Selleck, beloved for his work on the long-running series "Magnum, P.I." and "Blue Bloods," began acting while in college at University of Southern California. It was at USC that an acting coach suggested that Selleck try acting. Selleck found early success, starring in a Pepsi Commercial and, in 1967, landing a spot in 20th Century Fox's selective "New Talent" program.
What Branch of the Military Did Tom Selleck Serve In and When?
Selleck was in the middle of his contract with 20th Century Fox, studying at their talent school and filming TV pilots, when he was issued draft orders for the Vietnam War in 1967. He joined the California National Guard without hesitation, and served from 1967 to 1973 in the 160th Infantry Regiment of the California National Army Guard, before resuming his acting career. "Being in the service at that time was kind of like being in the belly of the beast of that war," Selleck recalled.
He told Military.com, "I am a veteran, I'm proud of it. I was a sergeant in the U.S. Army infantry, National Guard, Vietnam era. We're all brothers and sisters in that sense."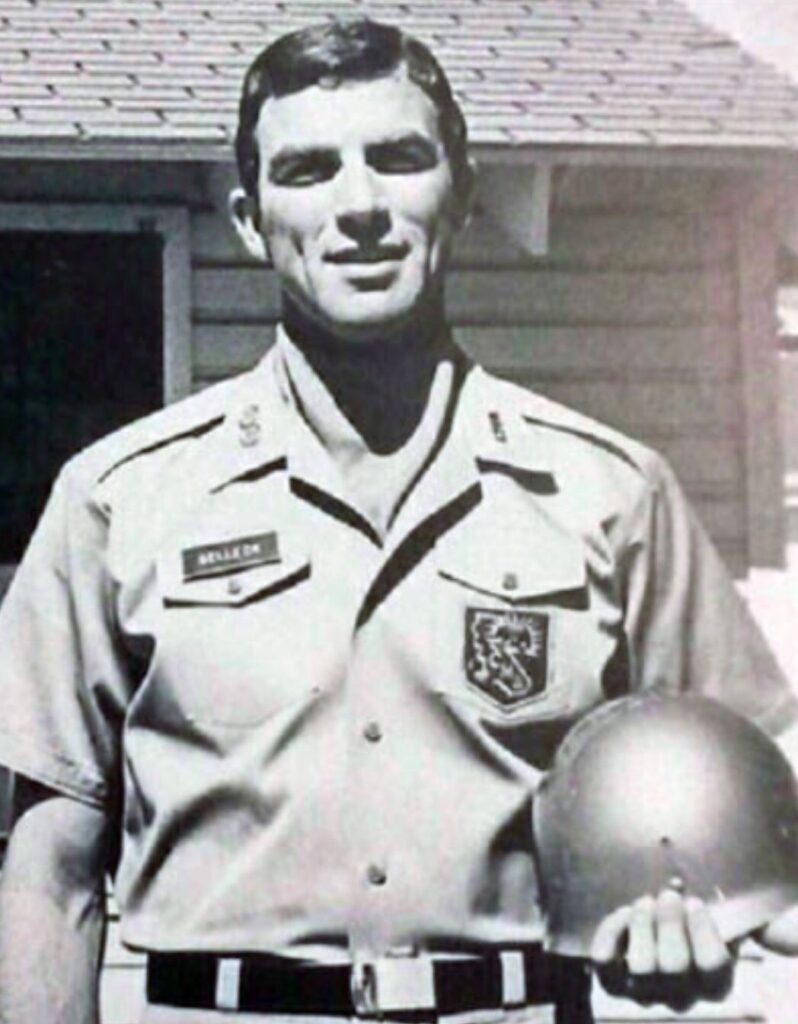 Selleck is thankful in many ways for his opportunity to serve, but has acknowledged in an interview that his military service was a "blessing", in that it removed him from a peer group who were using drugs heavily. His peers were experimenting with drugs whilst he was entering active duty and that "the military provided a necessity, and the reality was that I was away from drugs."
Tom Selleck Becomes Magnum P.I.
Selleck landed the biggest role of his career at 35: Thomas Magnum from Magnum, P.I. The series ran on CBS, which broadcast 162 first-run episodes over eight seasons, from December 11, 1980, to May 1, 1988. After his smaller acting jobs, Selleck's new role propelled him to a new level of fame. Selleck's signature look featured his infamous mustache, his Hawaiian Aloha shirt, that Detroit Tigers baseball cap, and his Colt MKIV/Series 70 Government Model handgun. For his role as Thomas Magnum, Selleck received multiple Emmy Award nominations for Outstanding Lead Actor in a Drama Series, and multiple Gloden Globes nominations for Best Performance by an Actor in a Television Series – Drama.
Selleck's 10-episode stint as Monica's love interest on the hit show Friends earned him an Emmy nomination in 2000 for Outstanding Guest Actor in a Comedy Series.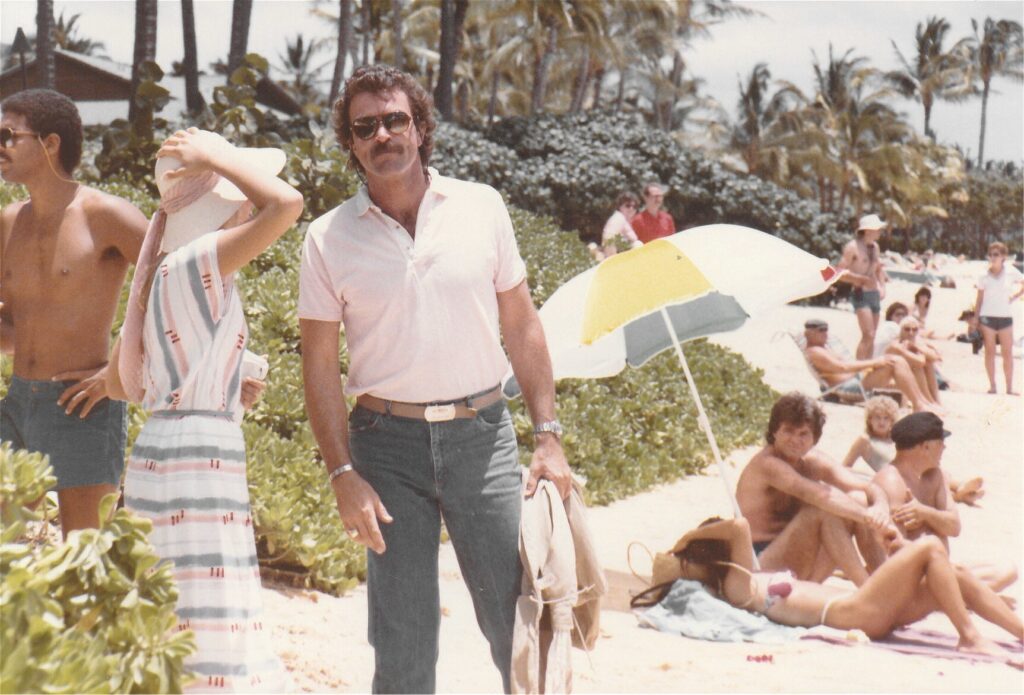 In more recent years, Selleck has appeared on the small screen as Frank Reagan, the police commissioner on Blue Bloods, a drama about a multi-generational family of cops dedicated to New York City law enforcement. As it turns out, Selleck is often saluted by actual police officers when he steps out of the set. Officers are meant to salute every police commissioner they see, and it is a testament to Selleck's acting skills and gravitas that he gets mistaken for a real commissioner.
A Proud Libertarian and NRA Member
Much has been said and speculated about Tom Selleck's political affiliation and voting record. Selleck has run the gamut of political ideologies in his lifetime, from Democrat to Independent to Republican to Reform to Libertarian. In 1992, Selleck donated to the Democratic presidential campaign of Paul Tsongas and in 1999, Selleck donated $1,000 to Democratic presidential candidate Bill Bradley. But the bulk of Selleck's financial political contributions has been to Republican candidates, including George W. Bush in 2004 and John McCain in 2008. In 1984, Selleck introduced Nancy Reagan at the 1984 Republican National Convention and endorsed John McCain in 2008.
Selleck is a member and a former board member of the National Rifle Association. He resigned from the board on September 18, 2018, though he has remained a member of the organization. In 2002, Selleck donated the rifle he used in Quigley Down Under (a custom 13-pound, single-shot, 1874 Sharps Rifle, with a 34-inch barrel), along with six other firearms from his other films, to the NRA. The firearms are part of the NRA's exhibit "Real Guns of Reel Heroes" at the National Firearms Museum in Fairfax, Virginia.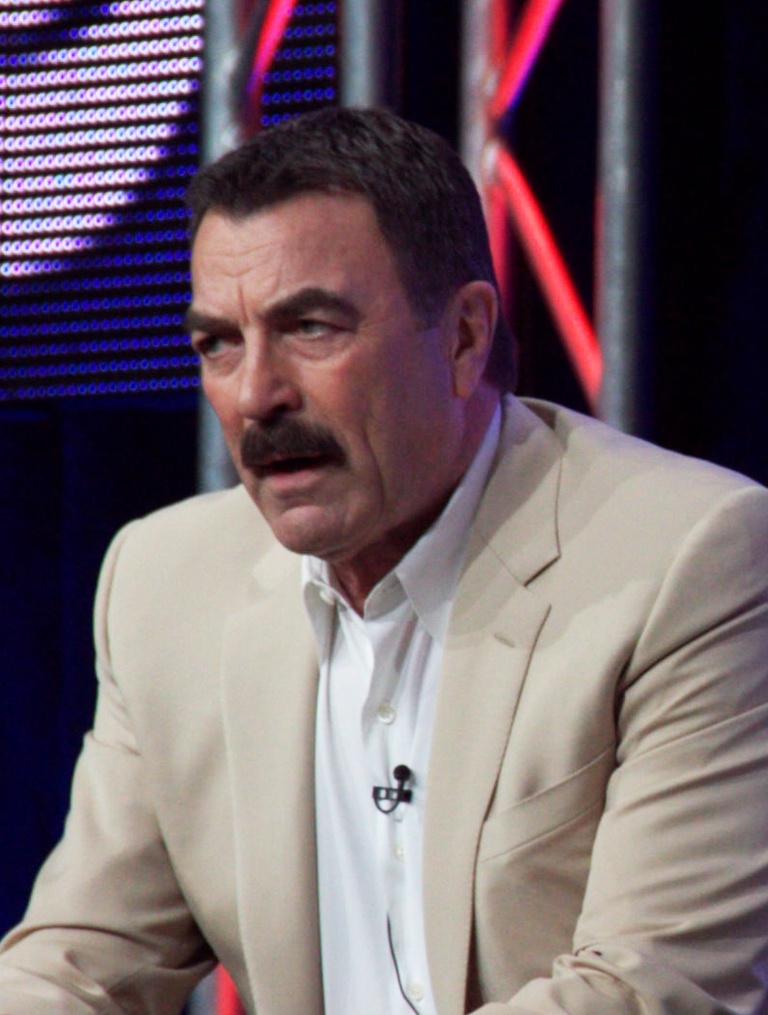 In the 2016 presidential election, Selleck did not support either Hillary Clinton or Donald Trump. Instead, he wrote in former Dallas Police Department Chief David Brown, noting that he was deeply touched by the grace and leadership Brown showed through the 2016 Dallas police shooting.
Tom Selleck's philanthropy supports a wide range of organizations, including The Joseph & Edna Josephson Institute of Ethics, the National Fatherhood Initiative, the Character Counts Coalition, the John F. Kennedy Center for the Performing Arts, and New York City's Student/Sponsor Partnership Program.
Tom Selleck Remains A Strong Supporter of U.S. Troops, Advocates Hiring Veterans
As a veteran, Tom Selleck appeared on California National Guard recruiting posters. The military left a strong impression on Selleck, who recalls his service with pride, "I am a veteran, I'm proud of it," he said. "I was a sergeant in the U.S. Army infantry, National Guard, Vietnam era.
He remains an outspoken supporter of U.S. troops and feels a strong sense of solidarity with other people who served. "We learned a lesson as a country over time, that we need to welcome our troops home regardless of whether you have political problems with whatever mission they're on, they just served and we need to thank them for it".
The Emmy and Golden Globe Award Winner is grateful for the role he has been able to play in our nation's treatment of Vietnam-era vets. We've come a long way in the treatment of veterans, Selleck reflects. "We don't blame the people who served for the mission that some politician sent them on. We thank them for their service." But the battle for open understanding and acceptance of veterans isn't over; the lines have simply shifted.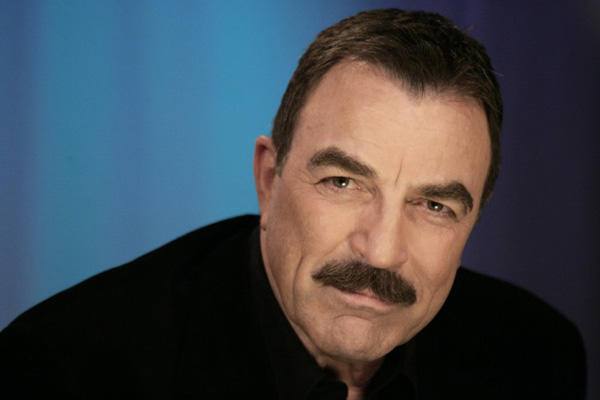 Selleck is a vocal advocate for hiring veterans, and preparing veterans for the workforce by addressing such important issues as PTSD. "We perceive our returning soldiers differently. [ ] We consider the group as a whole to be coming back with damage," Selleck shares. "That's not the fact. It's not a failing to be diagnosed with PTSD, but most troops aren't coming back with that."
A veteran on and off the screen, Tom Selleck is characterized by his friends and co-stars as determined, reserved, and altruistic. TogetherWeServed salutes Sgt Thomas William Selleck's service during the Vietnam War, his tireless work on behalf of veterans, and the illustrious acting career that has provided him with the opportunities and the voice to support the causes he believes in. Read about other Vietnam War era veterans and other celebrities who served on our blog.