If thoughts and feelings from a life-threatening event are upsetting you or causing problems in your life, you may have PTSD. According to the National Center for PTSD, post-traumatic stress disorder is a mental health condition that can occur after somebody has experienced a traumatic event. Going through a traumatic experience can actually affect areas of the brain, especially depending on when the trauma happened during development.
PTSD can occur in all people, of any ethnicity, nationality, or culture, and at any age. PTSD affects approximately 3.5 percent of U.S. adults every year, and an estimated one in 11 people will be diagnosed with PTSD in their lifetime. Women are twice as likely as men to have PTSD. The rate of PTSD is much higher among Veterans, with the VA estimating that up to 20% of Operation Enduring Freedom and Operation Iraqi Freedom Veterans, 10% of Gulf War Veterans, and 30% of Vietnam War Veterans have experienced PTSD.
PTSD has been known by many names in the past, such as "shell shock" during the years of World War I and "combat fatigue" after World War II. At TogetherWeServed, the largest online Veterans' community, we have partnered with the Veterans Administration for National PTSD Awareness Day.
What Is PTSD?
Post-traumatic stress disorder (PTSD) is a mental health condition that is triggered by a terrifying event — either experiencing it or witnessing it. Symptoms may include flashbacks, nightmares and severe anxiety, as well as uncontrollable thoughts about the event. A traumatic event could be something that happened to you, or something you saw happen to someone else. Seeing the effects of a horrible or violent event can also be traumatic — for example, being a first responder after a terrorist attack.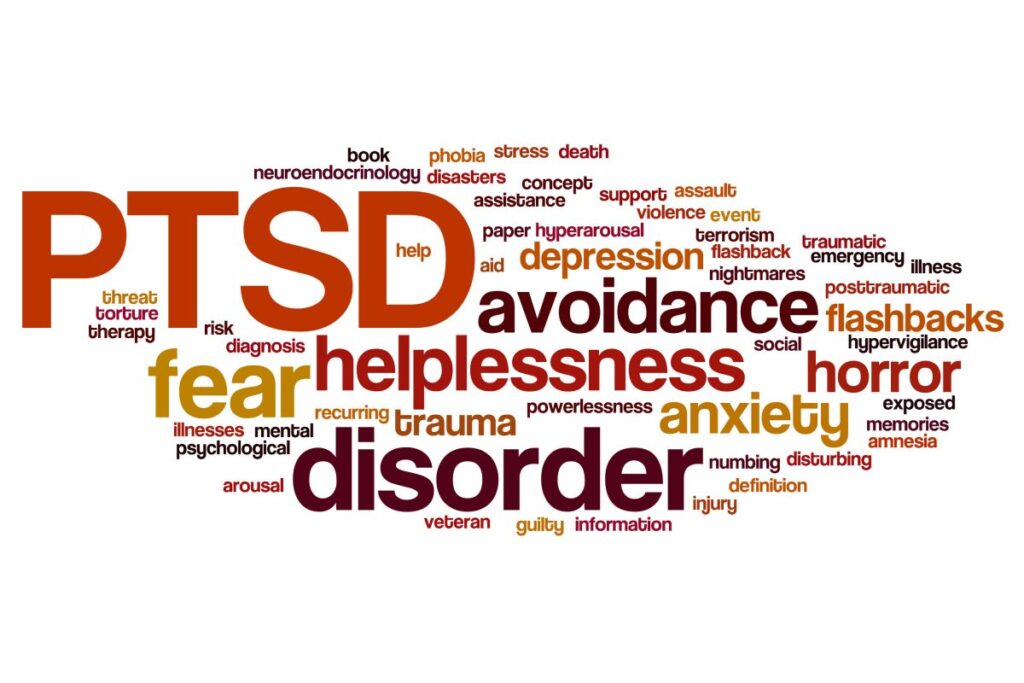 After a dangerous event, it is natural to have some symptoms or even to feel detached from the experience, as though you are observing things rather than experiencing them. Symptoms of PTSD usually begin within 3 months of the traumatic incident, but they sometimes emerge later. According to the National Institute of Mental Health, to meet the criteria for PTSD, symptoms must last longer than 1 month, and they must be severe enough to interfere with aspects of daily life, such as relationships or work. The symptoms also must be unrelated to medication, substance use, or other illness.
The course of the illness varies: Although some people recover within 6 months, others have symptoms that last for a year or longer. People with PTSD often have co-occurring conditions, such as depression, substance use, or one or more anxiety disorders.
A healthcare provider—such as a psychiatrist, psychologist, or clinical social worker—who has experience helping people with mental illnesses can determine whether symptoms meet the criteria for PTSD.
To be diagnosed with PTSD, an adult must have all of the following for at least 1 month:
At least one re-experiencing symptom
At least one avoidance symptom
At least two arousal and reactivity symptoms
At least two cognition and mood symptoms
PTSD Treatment Options
The main treatment for people with PTSD is therapy; more specifically four variations of cognitive behavioral therapy (CBT). A meta-analysis on the effectiveness of therapy for PTSD found the average PE-treated patient fared better than 86% of patients in control conditions on PTSD symptoms at the end of treatment. PTSD therapy has three main goals:
Improve the patient's symptoms
Teach skills to deal with PTSD symptoms
Restore the patient's self-esteem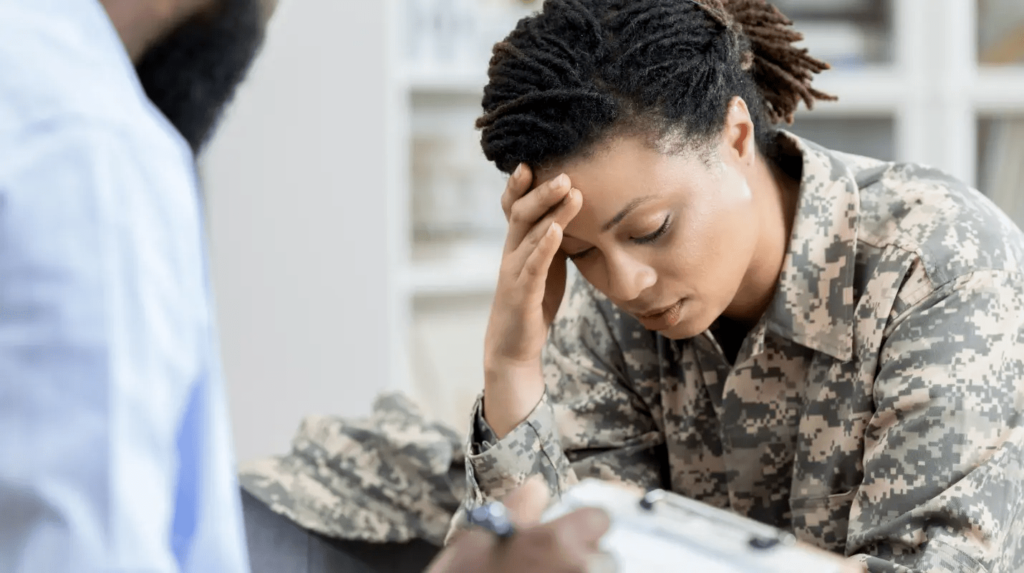 The most common types of therapy to treat PTSD are:
Cognitive Behavioral Therapy (CBT)
Cognitive behavioral therapy focuses on the relationships among thoughts, feelings and behaviors; targets current problems and symptoms; and focuses on changing patterns of behaviors, thoughts and feelings that lead to difficulties in functioning.
Cognitive Processing Therapy (CPT)
Cognitive processing therapy is a specific type of cognitive behavioral therapy that helps patients learn how to modify and challenge unhelpful beliefs related to the trauma.
Cognitive Therapy
Derived from cognitive behavioral therapy, cognitive therapy entails modifying the pessimistic evaluations and memories of trauma, with the goal of interrupting the disturbing behavioral and/or thought patterns that have been interfering in the person's daily life.
Prolonged Exposure
Prolonged exposure is a specific type of cognitive behavioral therapy that teaches individuals to gradually approach trauma-related memories, feelings and situations. By facing what has been avoided, a person presumably learns that the trauma-related memories and cues are not dangerous and do not need to be avoided.
In addition to therapy, medication may be effective for treating PTSD. The brains of people with PTSD process "threats" differently. They have an easily triggered "fight or flight" response. Constantly trying to shut that down could lead to feeling emotionally cold and removed.
Medications help people stop thinking about and reacting to what happened, including having nightmares and flashbacks. They can also help PTSD patients have a more positive outlook on life and feel more "normal" again.

For more information about PTSD treatment, please see your healthcare provider. The information shared in this article is not medical advice.
PTSD and Veterans
Because of the nature of their service, military Veterans face a particular risk of experiencing traumatic events and subsequently developing post-traumatic stress disorder (PTSD) symptoms. In a 2017 study involving 5,826 United States Veterans, 12.9% were diagnosed with PTSD. Even among Veterans, factors contributing to the onset of PTSD are highly ambiguous and individualized. There is no definitive way to determine the causes of this disorder in each case. When considering the rate of PTSD occurrence among Veterans by war or era, the VA reports the following statistics:
Operations Iraqi Freedom (OIF) and Enduring Freedom (OEF): About 11-20 out of every 100 Veterans (or between 11-20%) who served in OIF or OEF have PTSD in a given year.
Gulf War (Desert Storm): About 12 out of every 100 Gulf War Veterans (or 12%) have PTSD in a given year.
Vietnam War: About 15 out of every 100 Vietnam Veterans (or 15%) were currently diagnosed with PTSD at the time of the most recent study in the late 1980s, the National Vietnam Veterans Readjustment Study (NVVRS). It is estimated that about 30 out of every 100 (or 30%) of Vietnam Veterans have had PTSD in their lifetime.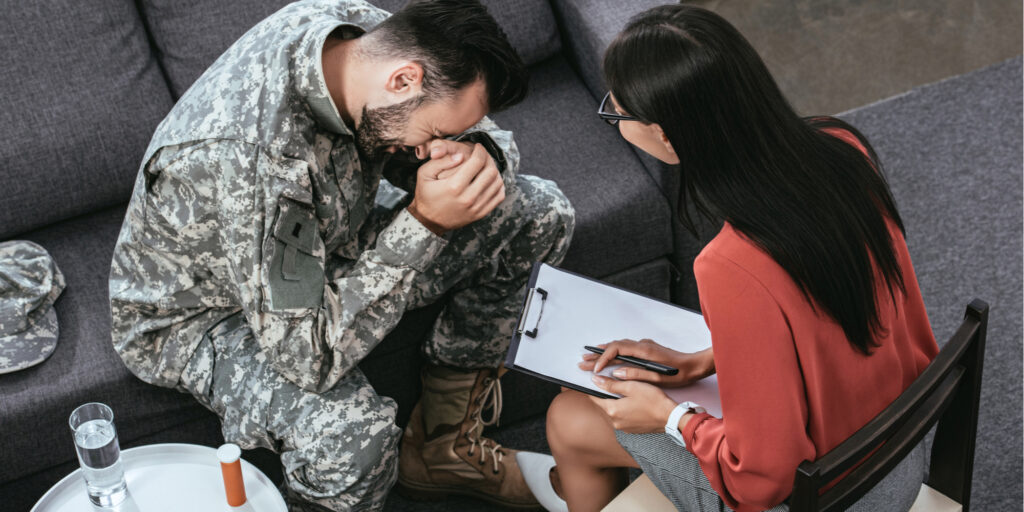 Other factors in a combat situation can add more stress to an already stressful situation. This may contribute to PTSD and other mental health problems. These factors include what one did in the war, the politics around the war, where the war is fought, and the type of enemy faced.
In addition to combat-related PTSD, roughly 1 in 4 women and 1 in 100 men utilizing the VA report instances of sexual harassment or assault, which can also result in prolonged traumatic stress.
National PTSD Awareness Day
Each year on June 27th, National PTSD Awareness Day recognizes the effects post-traumatic stress has on the lives of those impacted by it. The United States Senate established PTSD Awareness Day in 2010 following Senator Kent Conrad's efforts to designate a day of awareness as a tribute to Army Staff Sgt. Joe Biel of the North Dakota National Guard. Biel suffered from PTSD and took his life in April 2007 after returning to North Dakota following his second tour of duty in the Iraq War. Biel's birthday, June 27th, was chosen to mark PTSD Awareness Day and honor his memory.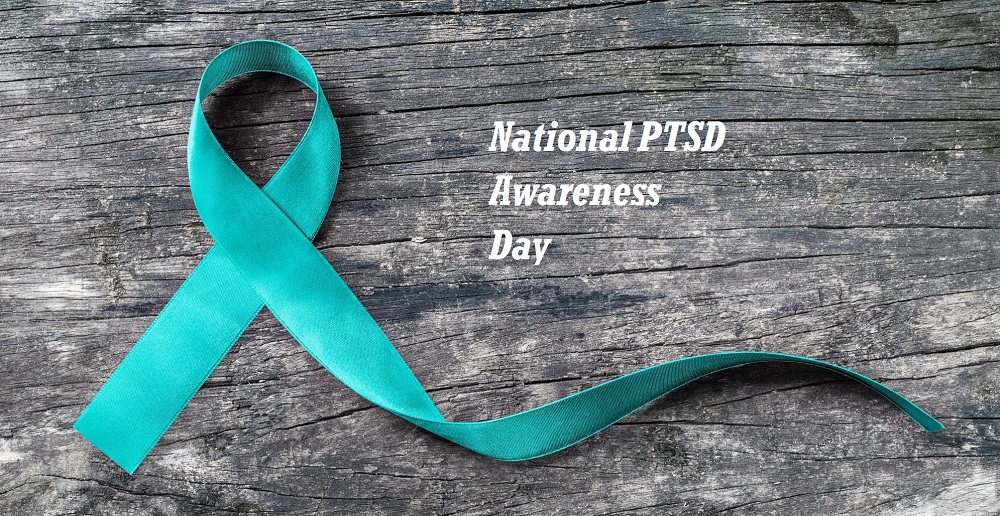 The observance of National PTSD Awareness Day not only strives to bring awareness to the public but to also educate and eliminate the stigma associated with PTSD. Unfortunately, many people who suffer from PTSD don't seek treatment. Sometimes they simply fear the labels attached to PTSD. However, with support and understanding, we may all better understand the signs and provide better care.
How To Observe National PTSD Awareness Day
Even though PTSD treatments are effective, most people who have PTSD do not get the help they need. In observance of PTSD Awareness Day, we share simple but powerful ways to increase awareness and remove the stigma associated with PTSD. Here is what you can do
Reach out to someone you know who struggles with PTSD. Let them know you care and are there to help.
Answer 5 questions as part of the PTSD Self-Screen.
Use #NationalPTSDAwarenessDay to share on social media.
If you are a veteran, join the VA Mental Health and PTSD forum on TogetherWeServed.com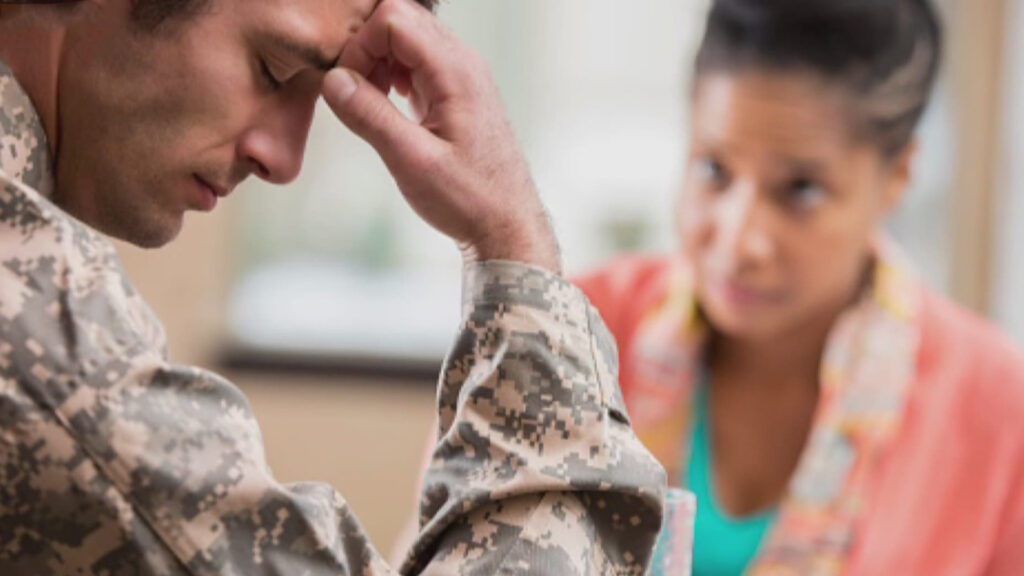 Together We Served, the largest online community for Veterans, supports PTSD awareness on National PTSD Awareness Day, as well as all other days of the year. Even a small step can help save lives.