Preserving a Military legacy for Future generations
The following Reflections represent CAPT Dee Norton's legacy of his military service from 1980 to 2005. If you are a Veteran, consider preserving a record of your own military service, including your memories and photographs, on Togetherweserved.com (TWS), the leading archive of living military history. The following Service Reflections is an easy-to-complete self-interview, located on your TWS Military Service Page, which enables you to remember key people and events from your military service and the impact they made on your life.
Please describe who or what influenced your decision to join the Coast Guard.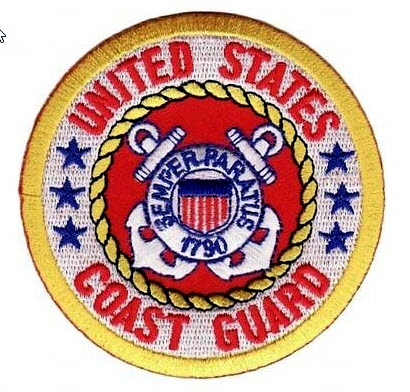 I graduated from Northern Arizona University with a degree in Law Enforcement. The Coast Guard was making all kinds of drug busts on the oceans and ports, which appealed to me. I wanted to get out and make a difference, and this seemed like a good opportunity.
Whether you were in the service for several years or as a career, please describe the direction or path you took. What was your reason for leaving?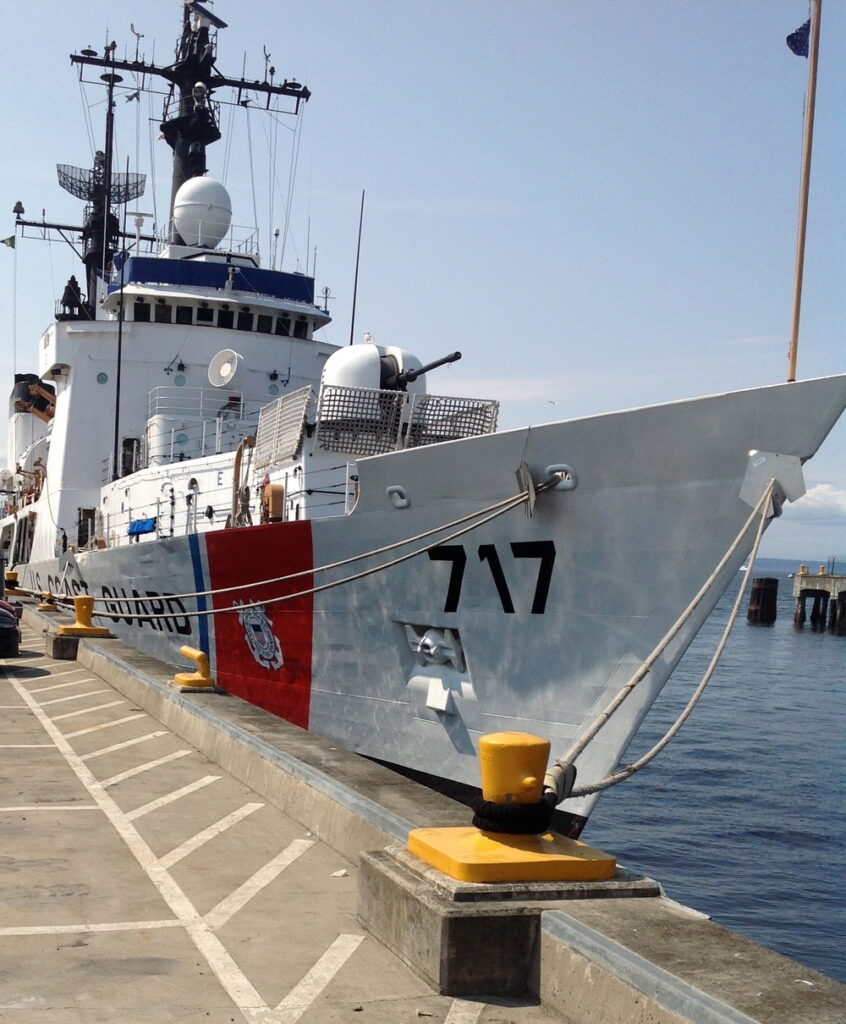 My first assignment out of Officer Candidate School was to a 378 foot Coast Guard Cutter – Mellon, based out of Seattle, Washington. Mellon primarily patrolled the waters off Alaska for Fishery Patrols and enforced other laws of the ocean. Mellon was one of the first integrated ships, and at that time, the US Navy did not allow women to serve on their ships. I completed two years on the Mellon servings as Deck Watch Officer and Communications Officer. After that tour, I was assigned to the 13th District Office in Seattle, where I worked with the Coast Guard Auxiliary and Boating Standards. From there, I was assigned to Galveston, TX, as the Base Executive Officer (XO). This really started my career direction working in Operations Ashore. While I never went back to sea, I served in positions where the Coast Guard Cutters worked for me.
I always said I would stay in the Coast Guard as long as I like it. I served 25 years and then did retire. I loved my time as an Officer in the USCG!!!!
If you participated in any military operations, including combat, humanitarian, and peacekeeping operations, please describe those which made a lasting impact on you and, if life-changing, in what way?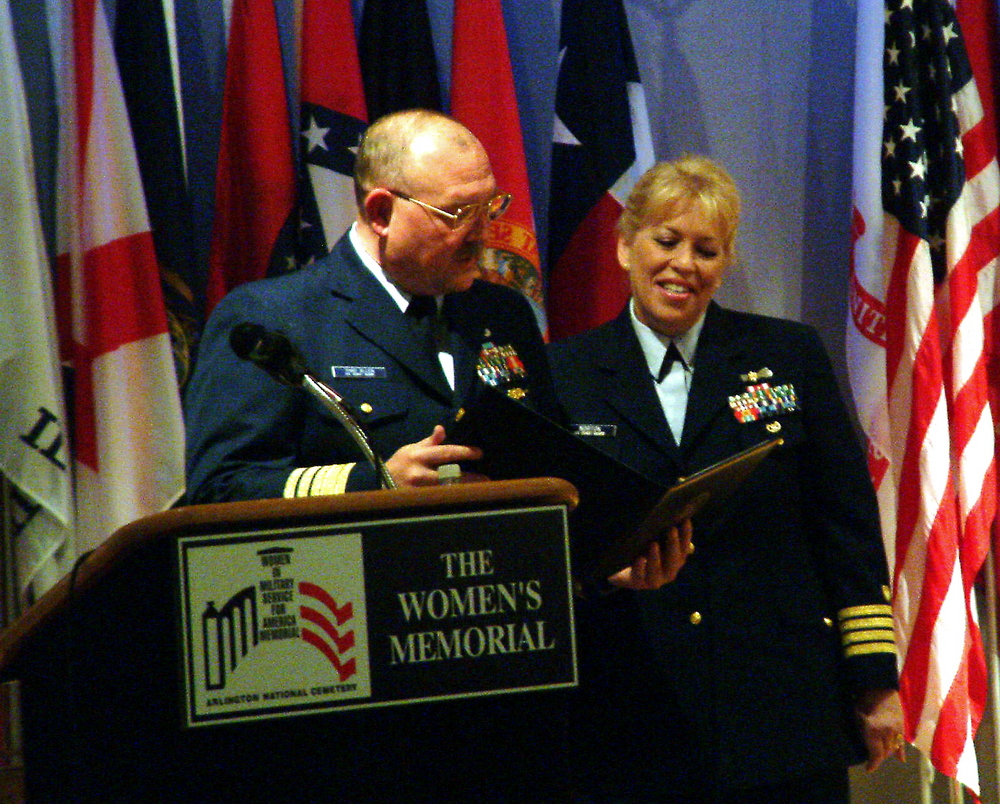 While stationed at Group Miami, I served as the Operations Officer. I was involved with Operations Able Manner and Able Vigil, which were peacekeeping/search and rescue missions pertaining to the Cuban and Haitian migrants that set sail for the USA. These operations showed just how desperate the people were to leave their countries (for various differing reasons) and chance peril on the high seas. Many rescues ensued, and I will be forever changed by these operations as we processed hundreds and thousands of migrants.
Of all your duty stations or assignments, which one do you have fondest memories of and why? Which was your least favorite?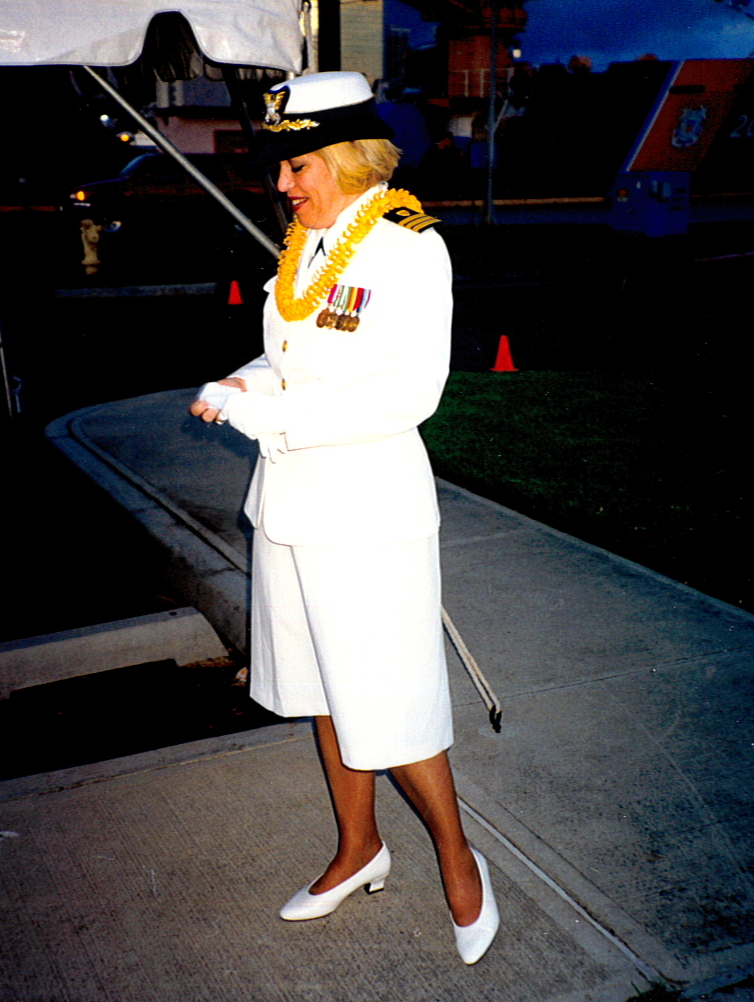 My fondest memories were of my Command at Group Honolulu in Honolulu, HI. I absolutely loved this assignment and had a great group of people working for me. We were responsible for all search and rescue and law enforcement for the Main Hawaiian Islands out to 200 nautical miles. I met so many wonderful people, both military and nonmilitary, during this tour. They will forever be in my heart. We also entered a Coast Guard Float in the Aloha Day parade and built a good tradition. We adopted an underprivileged school and formed a partnership with them to have CG people work with them and help provide supplies. It was great.
There really wasn't a least favorite assignment. Some were more challenging than others, but I always tried to find the positive in each assignment no matter what was occurring.
From your entire military service, describe any memories you still reflect back on to this day.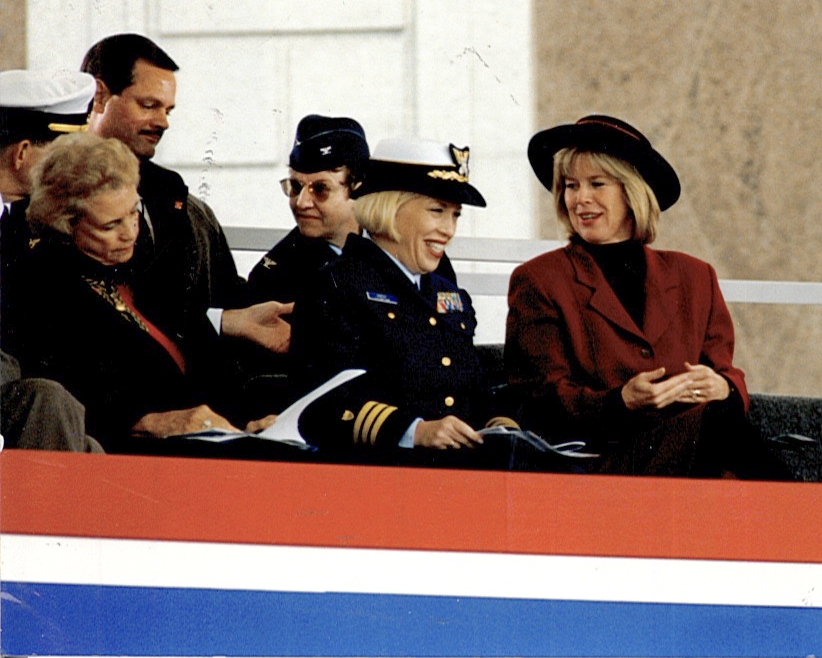 I loved representing all Women Officers in the military for the Women in Military Service to America Memorial. I still feel very honored that I was chosen for this. I was able to provide the Coast Guard Academy chorus and band to play at it, and I feel that the Coast Guard was well represented.
As Gender Policy Advisor, I participated in the Nato Conference on Women in Brussels, Belgium. That was an awesome experience.
As Chief of the Coast Guard Search and Rescue Policy Division, I was on a 4-person Benchmarking Study that looked at best practices for staffing in search and rescue facilities worldwide. That was a great experience, and it resulted in the Coast Guard civilianizing over 50 military positions for stability in the Command Centers.
What professional achievements are you most proud of from your military career?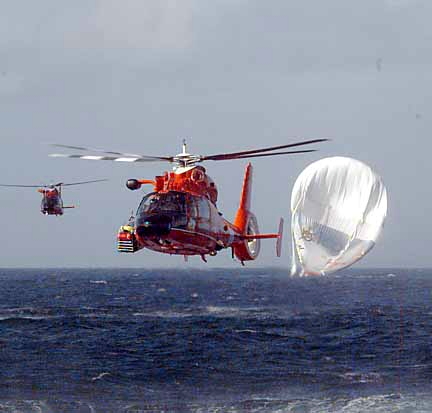 I am proud to have served as Group Commander at Group Honolulu.
I am proud to have served and survived as an Operations Officer in Miami with the processing of Cubans and Haitians, Drug Interdiction, training of new junior officers, and establishing the CG as a force multiplier with other agencies.
I am also proud to have served as a role model for other women coming up through the ranks.
I am proud to have served as the "expert" in CG Search and Rescue Policy.
Of all the medals, awards, formal presentations and qualification badges you received, or other memorabilia, which one is the most meaningful to you and why?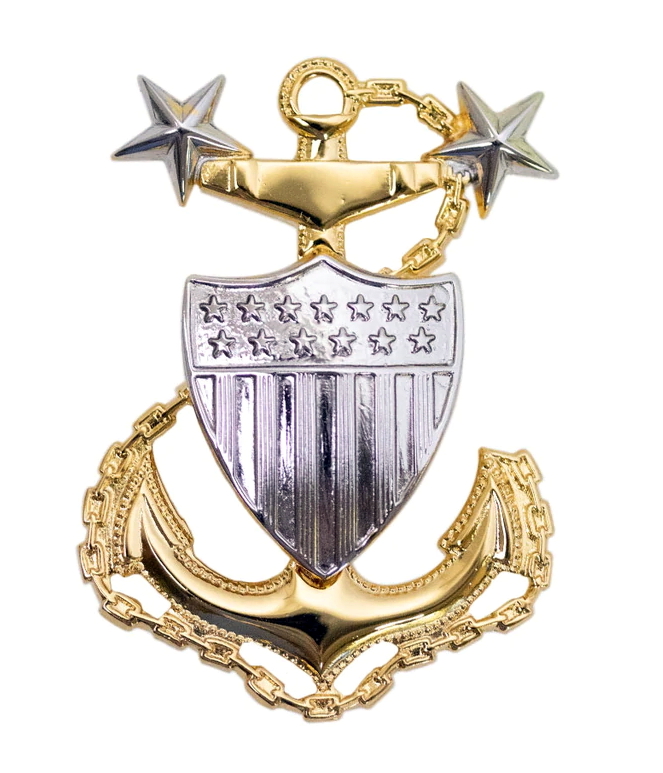 So many of my awards are memorable for me. The one that means the most is the Honorary Master Chief awarded to me by the Master Chief Petty Officer of the Coast Guard. I've always had a strong pull for the senior enlisted and worked with so many sharp men and women as Chief of Enlisted Personnel. When I was awarded that honor, it really touched me.
Which individual(s) from your time in the military stand out as having the most positive impact on you and why?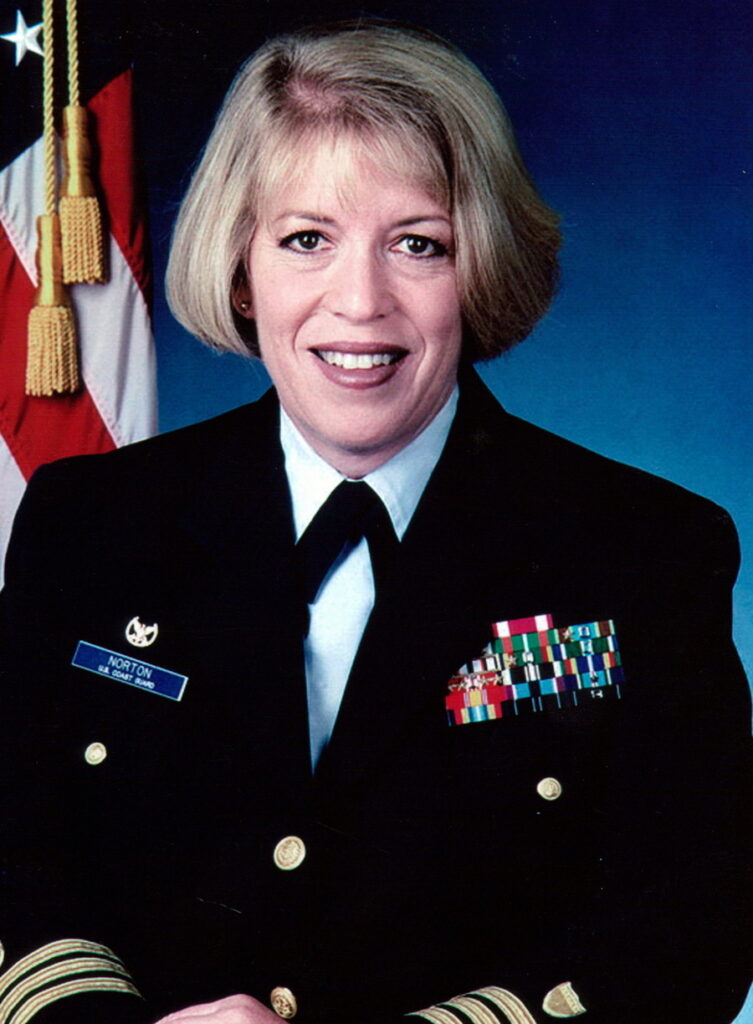 Some, so many people had positive impacts on me and my career.
MCPO Sandy O'Toole because she always provided sound advice and laughed along the way with me.
LCDR Virginia Cameron for sticking by me through thick/thin, kids, assignments, and the craziness of the Coast Guard.
There are too many others that helped mentor and guide me through my career to mention.
List the names of old friends you served with, at which locations, and recount what you remember most about them. Indicate those you are already in touch with and those you would like to make contact with.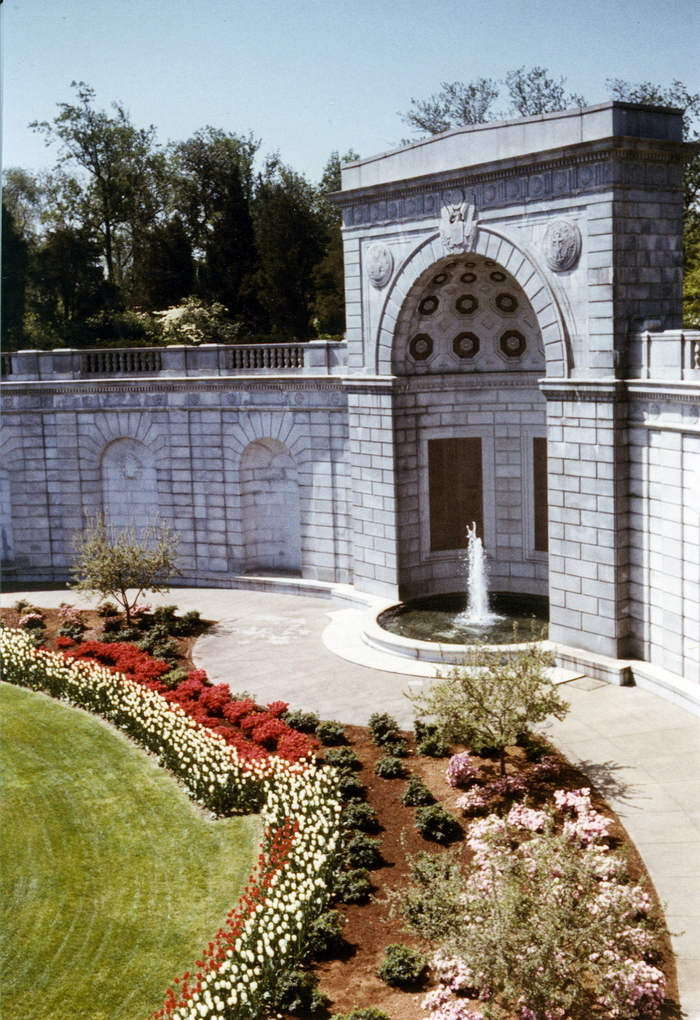 Melissa (Missy) Wall, CDR, USCG (Ret) – my first roommate at CGC Mellon. She reported onto the ship with vim and vigor. Although we were polar opposites, we forged a friendship that still continues to this day. Also, Captain Maureen Harkins, USCGR (Ret) was another woman on the Mellon with me and whose friendship endured through the years.
YNCM Sandy O'Toole – as one of two senior women in Galveston, TX, Sandy was my sanity, and we endured sooooooo much together in Galveston (Good and Bad). She will forever be very close to me.
Rob Lachowsky, Bryan Dailey, Christopher Kaplan, Jose Rodriquez, Dwight Collins, Erich Telfer, Jesse Owens, Mary Ward, and others in the Operations Department in Miami. An excellent TEAM of officers and enlisted working together to get the job done! Formed a lifelong bond with all.
Senior Chief Bev Whitfield and Senior Chief Pam Autry served as my assistant during my tour as Gender Policy Advisor. Both were outstanding women and role models for all Coast Guard members. They were integral to my success in this tour. Master Chief Alex Keenan, LTJG Leslie Ryan, and ENS Robyn Shavers also positively impacted this tour.
Captain Kathleen Donohoe was a friend and mentor in the CG and I relieved her on two separate occasions. Regina McNamara in Search and Rescue Policy was an anchor along with Rich Schaeffer. My entire crew from the Enlisted Personnel Division including the assignment officers, their supervisors, and the administrative personnel all made a difference in my last assignment in the USCG.
Can you recount a particular incident from your service, which may or may not have been funny at the time, but still makes you laugh?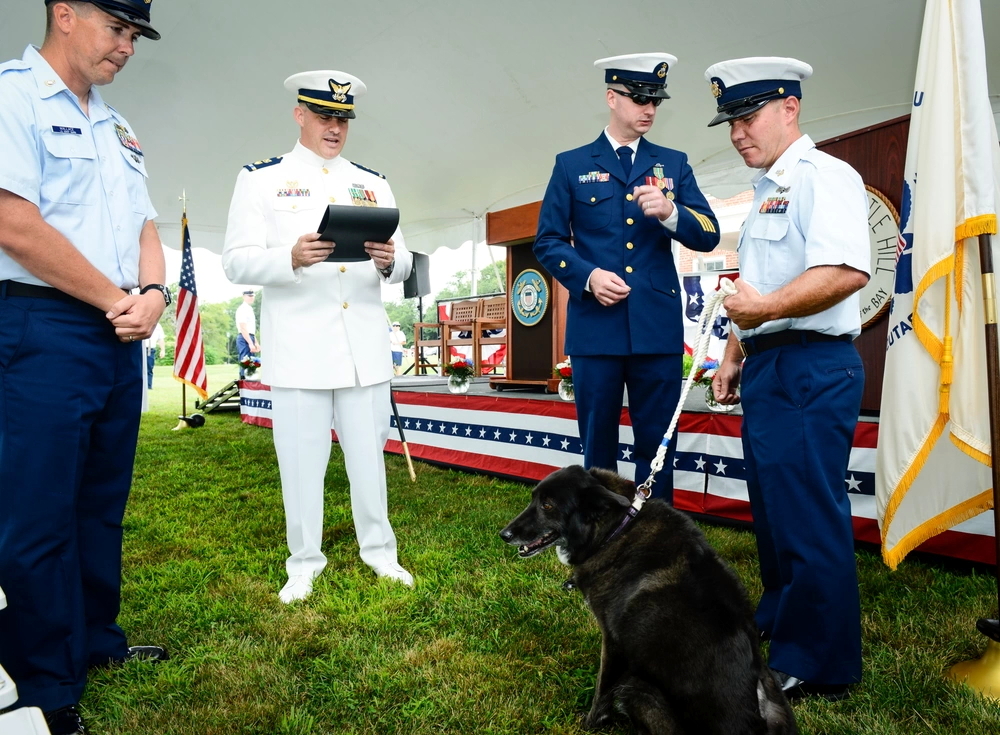 Several incidents throughout my career made me laugh. You have to laugh sometimes, or you would cry! One that remains is when the new drug-sniffing dogs were showing what they were capable of for the District Admiral, and he asked me if the dog was going to piss on him. I kept a straight face and told him no.
What profession did you follow after your military service and what are you doing now? If you are currently serving, what is your present occupational specialty?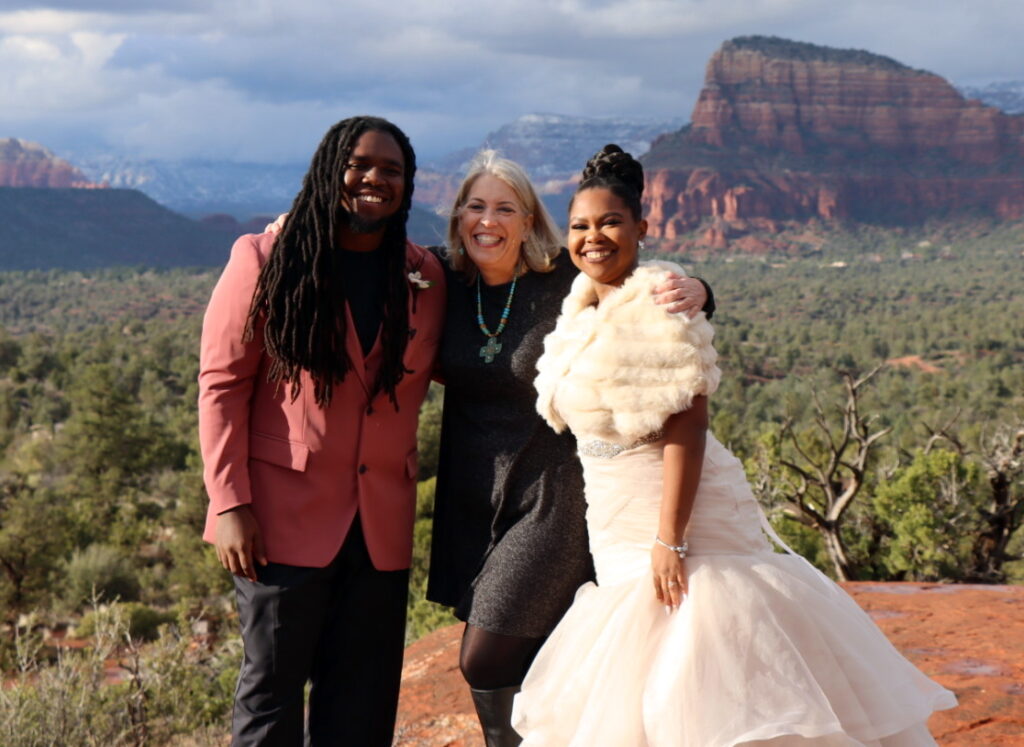 After I retired from the US Coast Guard, I went to work for Immigration and Customs Enforcement (ICE) as a Supervisory Mission Support Specialist. I then went to ICE Air Operations, serving as Special Assistant to the Deputy Assistant Director for ICE Air in Mesa, AZ. I served 11 years with ICE.
After that, I formed my own business and startup as a Veteran. I serve as owner and Chief Officiant at Deelightful Weddings. I marry couples throughout the State of Arizona and strive to make their wedding ceremony one that they want and also one that is memorable. I absolutely love this job and have grown to the point where I have now employed three other wedding officiants.
What military associations are you a member of, if any? What specific benefits do you derive from your memberships?
In what ways has serving in the military influenced the way you have approached your life and your career? what do you miss most about your time in the service?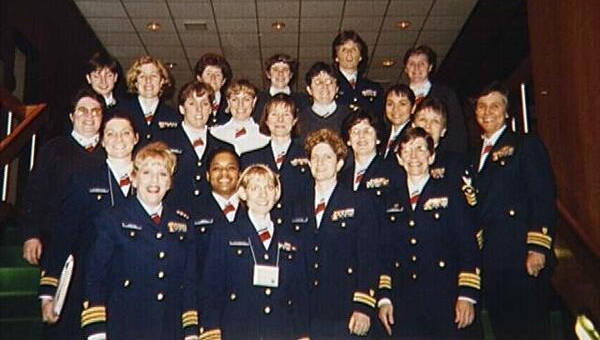 The military exposed me to many different people from all walks of life. I experienced things in areas that I never knew existed. My career showed me that I could tackle tough challenges and succeed. It also showed me that I have leadership and helped me develop that. I loved being a mentor to others, which helped me after I left the service.
The thing I miss the most is the camaraderie and teamwork to tackle anything. I miss the friends I made along the way and the laughs we had.
Based on your own experiences, what advice would you give to those who have recently joined the Coast Guard?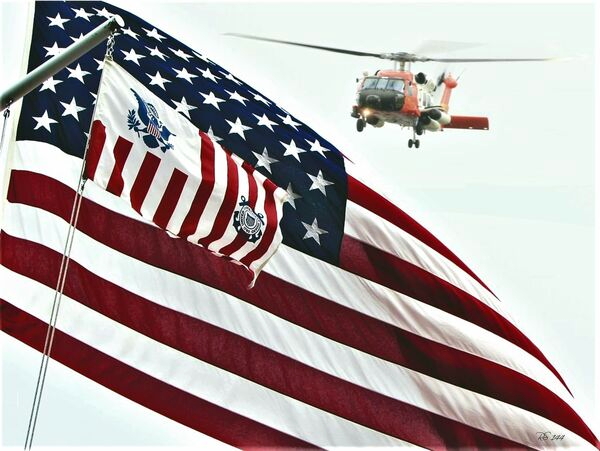 Be true to yourself, learn from others, and put your best foot forward. You can succeed.
In what ways has togetherweserved.com helped you remember your military service and the friends you served with.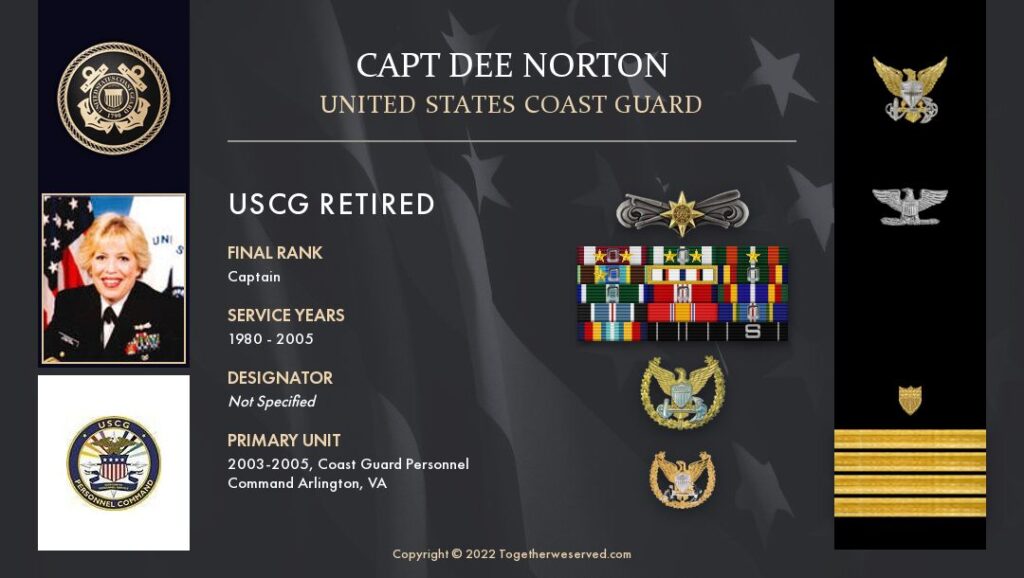 It has reminded me of my time and experiences in the Coast Guard and what a special time that was.
PRESERVE YOUR OWN SERVICE MEMORIES!
Boot Camp, Units, Combat Operations
Join Togetherweserved.com to Create a Legacy of Your Service
U.S. Marine Corps, U.S. Navy, U.S. Air Force, U.S. Army, U.S. Coast Guard