Neil Alden Armstrong who served in the US Navy between 1949 and 1952, is better known as the first man to walk on the Moon. His iconic announcement 'One small step for (a) man, one giant leap for mankind,' and first steps on an extraterrestrial body were broadcast to over 650 million people: around a fifth of the total world population. Armstrong's path to becoming the most iconic and famous astronaut of all time began near Wapakoneta, Ohio.
Neil Armstrong's Military Career
Born on August 5, 1930, Neil Alden Armstrong developed an early interest in flying and gained his student flight certificate at the age of 16, before he even gained his driver's license. At the age of 17, Armstrong received a Navy scholarship under the Holloway Plan, studying aeronautical engineering at Purdue University. With his scholarship, Armstrong was required to undergo two years of study prior to two years of flight training, as well as a full year of service in the US Navy as an aviator. Once those years were complete, Armstrong would be able to return to college and complete his bachelor's degree.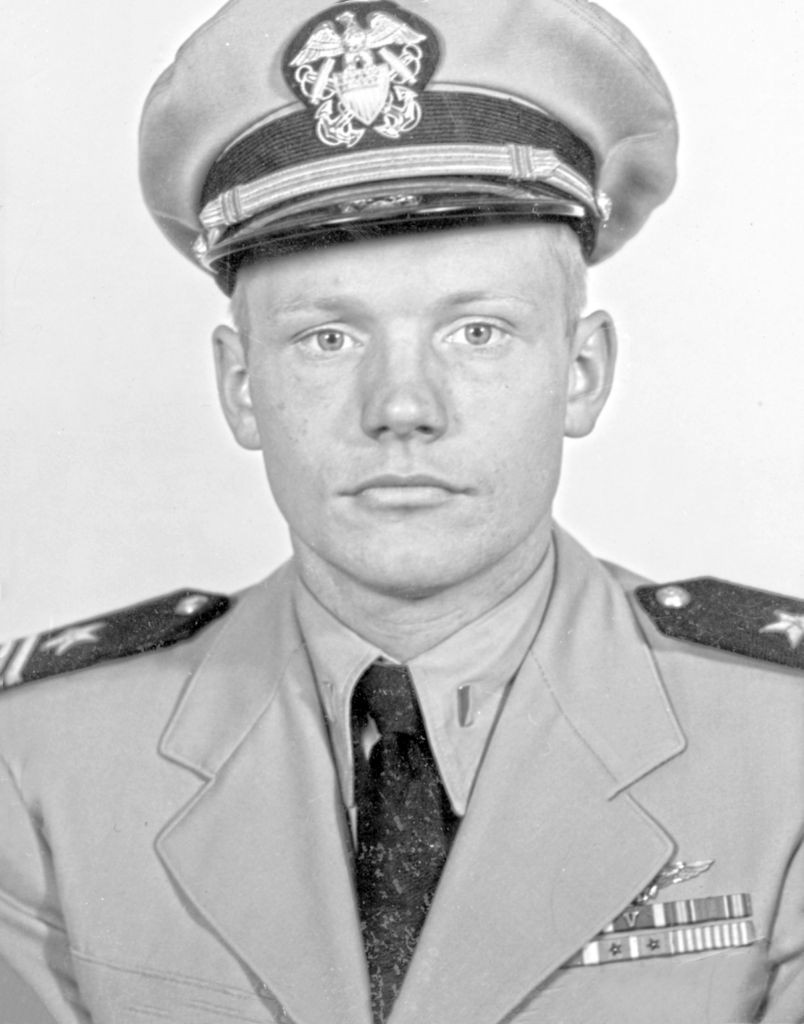 In January 1949, Armstrong was called up to Naval Air Station Pensacola in Florida. He became a midshipman the next month, and underwent extensive flight training, learning to land on aircraft carriers among other duties. Armstrong became a fully qualified naval aviator in August 1950. He was assigned to an all-jet squadron, VF-51, at NAS San Diego, and was deployed to Korea in 1951, shortly after being promoted to ensign. He flew 78 missions over 121 hours, a third of which were in January 1952. Armstrong received many medals for his service:
Armstrong's regular commission was terminated in February 1952, and joined the Navy Reserve. Released from active duty in August 1952, Armstrong remained in the Reserve and was promoted to lieutenant (junior grade) in May 1953. He finally resigned his commission in October 1960.
The First Man on the Moon Was a Combat Naval Aviator
After Armstrong served in the Korean War as a combat naval aviator, he returned to Purdue and recorded a respectable GPA, as well as becoming chairman of the Purdue Aero Flying Club. He graduated with his Bachelor of Science degree in January 1955. Post-graduation, Armstrong applied unsuccessfully to the National National Advisory Committee for Aeronautics (NACA) and began his career as an experimental aircraft test pilot at the Lewis Flight Propulsion Laboratory in Cleveland.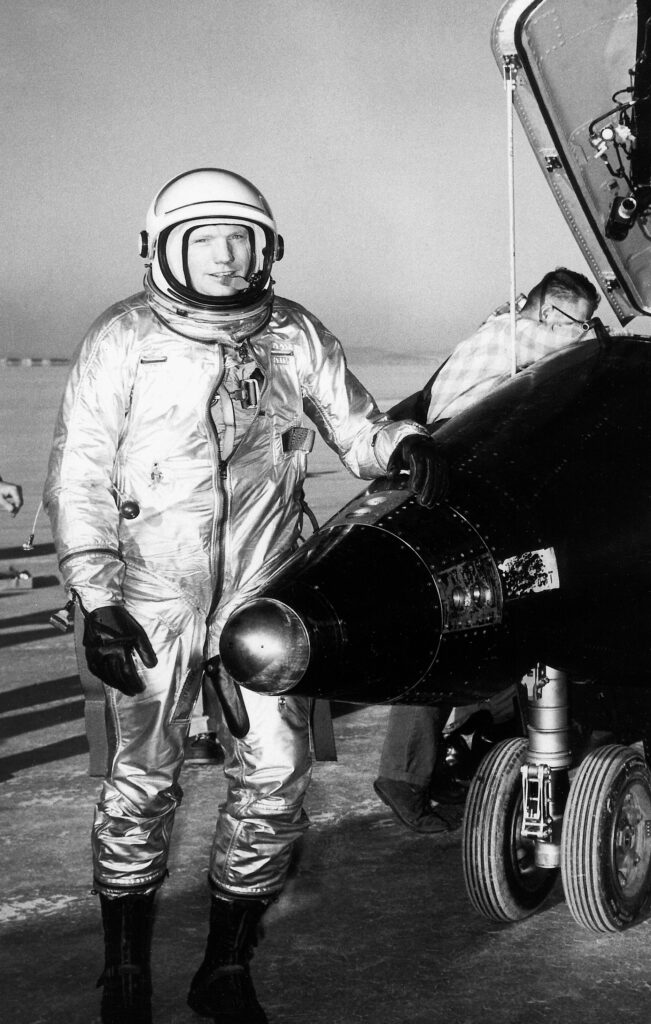 After several months though, he was able to obtain a position with NACA, living on base at Edwards Air Force Base in Kern County, CA. He flew over 200 different models of aircraft. Armstrong was praised by his peers for his acuity and technical expertise.
In June 1958 Armstrong was selected for the Air Force's Man in Space Soonest program, but its funding was withdrawn. Armstrong would have to wait until September 1962, when NASA announced its expansion of the NASA Astronaut Corps. He was one of two civilian astronauts selected for the 'New Nine' group. In March 1966 Armstrong became the first American civilian in space, achieving the first-ever docking between two spacecrafts. For this, he received the NASA Exceptional Service Medal.
Armstrong began training for the moon landing, and was appointed as commander of the Apollo 11 mission, leading a team of astronauts that consisted of Buzz Aldrin and Michael Collins. On July 20, 1969, after an extraordinarily complex and risky mission, Neil Armstrong joined the ranks of history's greatest explorers, becoming the first human to walk on the Moon.
Neil Alden Armstrong Was Puzzled by His Celebrity Status
After returning to Earth and enduring an 18-day quarantine, Armstrong and his team became overnight celebrities. They received Presidential Medals of Freedom and were the subjects of an international 38-day 'Giant Leap' tour. Armstrong was a part of Bob Hope's 1969 USO show, and even presented at the 1970 annual conference of the International Committee on Space Research in the Soviet Union. He quickly retired from NASA in 1971 and took a position as Professor of Aerospace Engineering at the University of Cincinnati until 1980.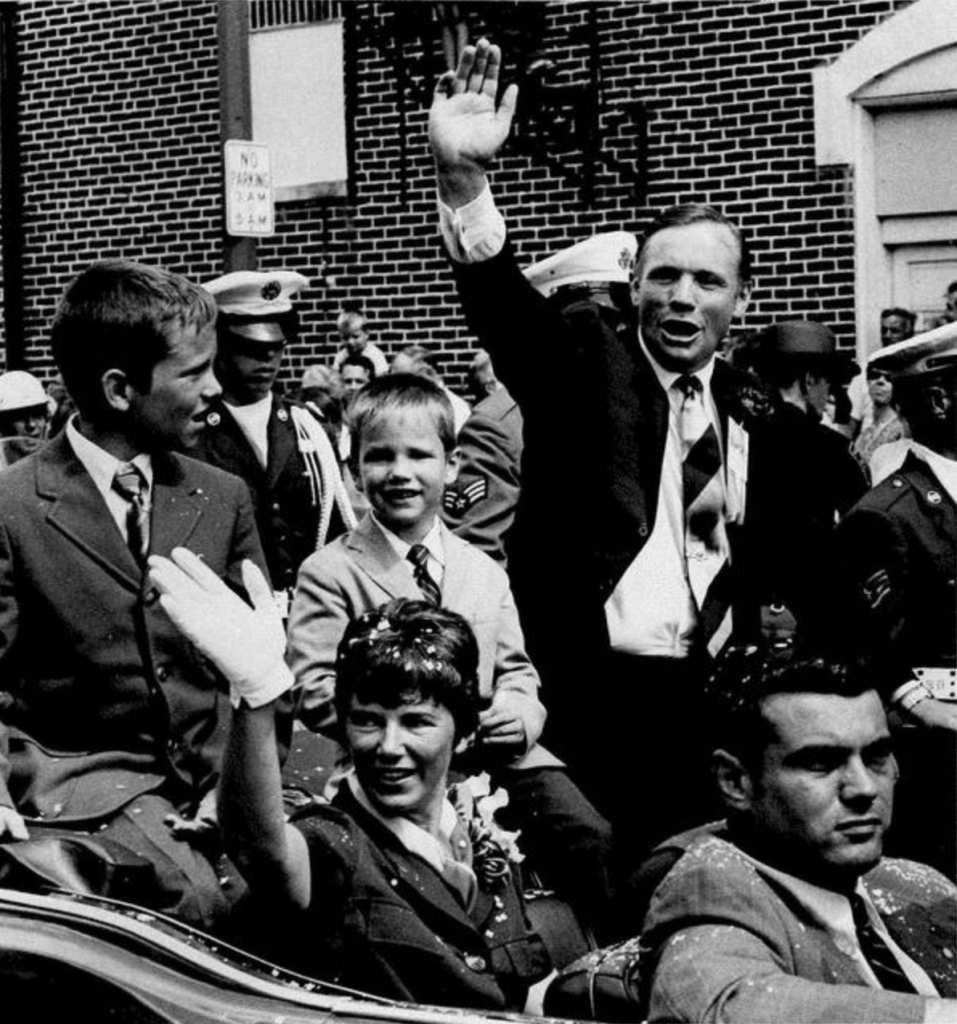 He held positions on various aerospace boards until his retirement in 2002, but generally kept a low profile, uninterested in grotesquely exploiting his high status. This was entirely in line with his evaluation by NASA, who chose him to be the first to walk on the moon due to his lack of ego. At the age of 82, on August 25 2012, Neil Armstrong died from complications following bypass surgery, leaving behind an incredible legacy of intrepid innovation and exploration.
Together We Served recognizes the incredible debt we owe to Neil Armstrong and the rest of his team: both for their military service and their efforts in space exploration. Lieutenant (junior grade) Neil Armstrong is included on our Roll of Honor. If you are interested in discovering more about celebrities who served, we have more profiles on our blog.