One of the most celebrated and highly decorated heroes of World War I, a noted trial lawyer, presidential adviser and emissary, and Chief of America's Office of Strategic Services during World War II, William J. Donovan was a legendary figure. Donovan, originally published in 1982, penetrates the cloak of secrecy surrounding this remarkable man.
During the dark days of World War II, "Wild Bill" Donovan, more than any other person, was responsible for what William Stevenson, author of "A Man Called Intrepid", described as "the astonishing success with which the United States entered secret warfare and accomplished in less than four years what it took England many centuries to develop."
Drawing upon Donovan's diaries, letters, and other papers; interviews with hundreds of the men and women who worked with him and spied for him; and declassified and unpublished documents, author Richard Dunlop, himself a former member of Donovan's OSS, traces the incredible career of the man who almost single-handedly created America's central intelligence service. The result is the definitive biography that Donovan himself had always expected Dunlop would write.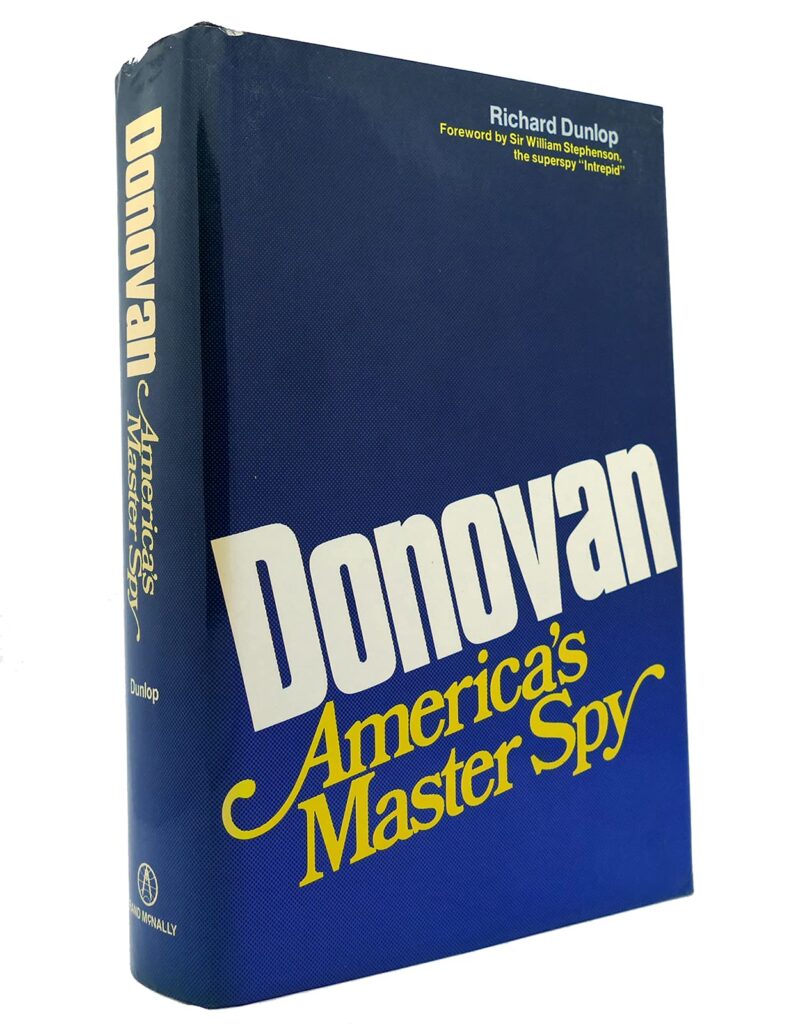 Skyhorse Publishing, along with our Arcade, Good Books, Sports Publishing, and Yucca imprints, is proud to publish a broad range of biographies, autobiographies, and memoirs. Our list includes biographies on well-known historical figures like Benjamin Franklin, Nelson Mandela, and Alexander Graham Bell, as well as villains from history, such as Heinrich Himmler, John Wayne Gacy, and O. J. Simpson. We have also published survivor stories of World War II, memoirs about overcoming adversity, first-hand tales of adventure, and much more. While not every title we publish becomes a New York Times bestseller or a national bestseller, we are committed to books on subjects that are sometimes overlooked and to authors whose work might not otherwise find a home.
Book Reviews of Donovan By Richard B. Dunlop
General Donovan lived in an earlier period of history but still, or already, had to fight the political battles of the Washington swamp. He just possessed all the proper adjectives that you can think for a man to succeed in countless ways that probably are not possible now or ever again. I can't say enough about this man that I never knew or met. Great book! The research to assemble Donovan's life in such detail is unimaginable.
~Eric Schoenfeld
The story of General Donovan should be taught to all Americans as an example of what a true patriot is. The word Hero is too weak a word to describe his achievements to his country and the free world. He saw things as they were and did what others either lacked in courage or character.
~Kindle Customer
A rich history of the man, the events that shaped him, and the events that led to the development of the OSS and later the CIA as we know it today. The political and military events that played out are explained to provide an insight I'd never had of World War II and the influences that went into the decision making. The book tells a tale that is chillingly familiar in today's world. Although in some areas, references are lacking and it is difficult to assess if the material presented represents the author's selective quoting of material, it is still well worth the read.
~AvdRedr
The story of "Wild Bill" Donavan reads like a suspenseful novel. I knew little of this man – the father of our intelligence services – until I read this book. The author has done a remarkable job in bringing an important part of history to life. I would highly recommend this book to anyone who loves historical novels tho this is a true and riveting story. I gave it five stars because it was written in a clear and concise manner. Found that I had trouble putting it down and read far into the night on many occasions.
~Nancy
An excellent book about a fascinating man. He truly was an extraordinary man! Received more decorations for gallantry in WWI than any other soldier, including Douglas McArthur, who always resented the fact. He was constantly plagued by jealous men with small minds and no imaginations such as Harry Truman, J. Edgar Hoover, and other high-ranking democrats. In fact, we learn just what an imperious jackass Hoover was. As the leader and founder of our country's first intelligence agency, he would be appalled to see what's happened to the bastard offspring of his work, the CIA. At least he was proud of the U.S. Army Special Forces, the Green Berets! A very well worthwhile read!
~Melvin Frisbey
About the Author
Richard B. Dunlop, author, traveler, camper and free-lance travel writer died on August 11, 1987 at the age of 66. His books included "Doctors of the American Frontier," "Great Trails of the West," "Wheels West," "Behind Japanese Lines; With the OSS in Burma," "Backpacking & Outdoor Guide," "On the Road in an RV" and "Donovan; America's Master Spy" was the story of "Wild Bill" Donovan, which resulted in him winning the 1983 Society of Midland Authors award for the best biography.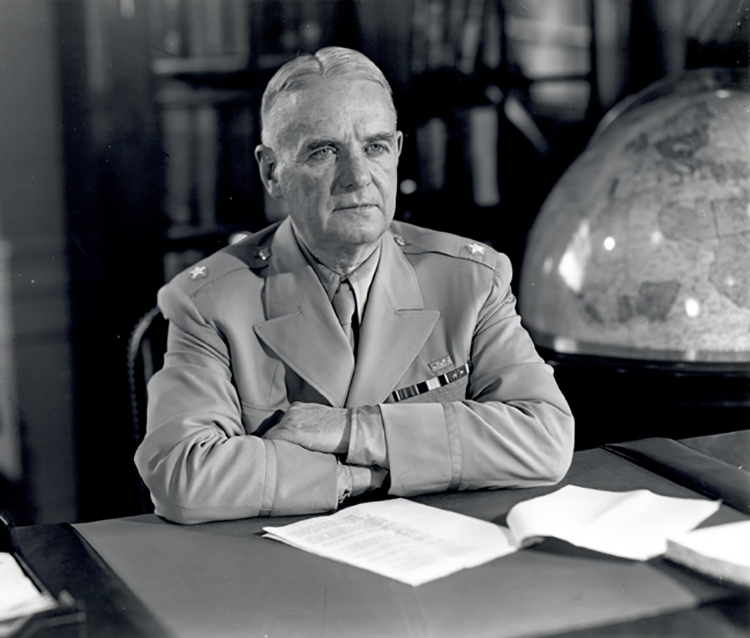 During World War II, Mr. Dunlop served with the Office of Strategic Services (OSS) in Burma.
In 1968 and 1969 he was awarded the Mark Twain Travel Writers Grand Award for the best travel articles in both years.