From the Korean War to the Vietnam War era, the author shares his memories and provides photos of his service with the U.S. Army and with his career the U.S. Air Force. 
Covered in the early part of the book are details of how he is exposed to military life, the drudgery of barracks duties, like cleaning latrines, and the kitchen police, overcoming all of those to become a surgical technician, and getting assigned to different air bases to finally reach a forward station in South Korea.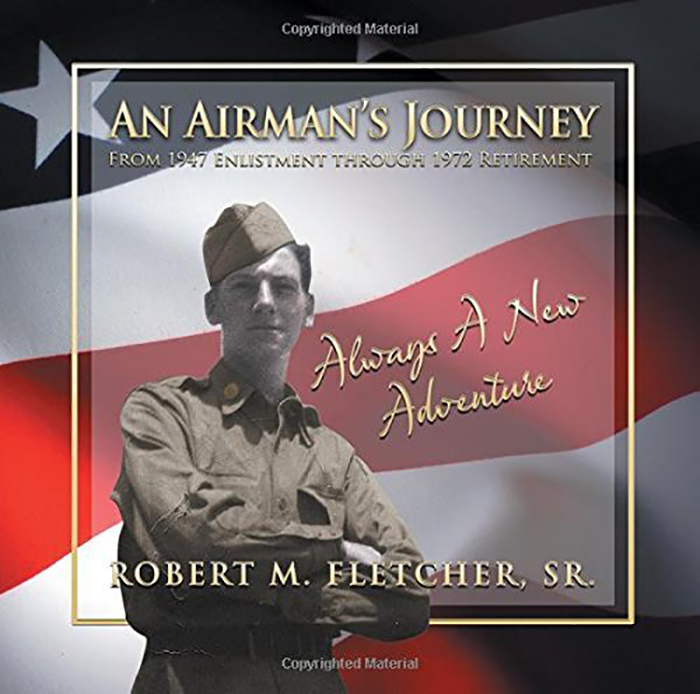 He recounts the many instances of near-fatal attacks during his stint in South Korea during the Korean War, along with a tour of Japan. His long list of adventures includes returning from Japan to do a tour in Germany.
The book is replete with humorous experiences like guarding the Commander's dog or inventing a real 'sob story' to arrange a compassionate transfer, or his escapades with girls nationally as well as abroad. The memoir has a very good collection of photographs of people, events, and celebrations of those days. He seems to have taken special care to bring the enjoyable facets of barracks life to the forefront while making efforts to downplay all the routine chores that need not be of great interest to the public.
I thoroughly enjoyed this book.
Reader Review
I love this book! As a family history buff, and Robert Fletcher Sr. happens to be my great uncle, I loved hearing about his journey thru the Air Force. I never knew that he had traveled to so many places! And he was always ready to go! Uncle Robert was determined to be successful and he was!
~Dana Hadwige
Wonderful story, evocative pictures. It makes me wish I had thought of doing this for my own dad.
~AF Guy
A personal account by a USAF airman's journey from an Army Buck Private to USAF Major. A good account of what military life was like from 1947 to 1972. He gives a good account of what was unusual duties in the Cold War, Korean War, and the Vietnam War and many assignments all over the U.S. and around the world.
~Robert
About the Author of An Airman's Journey
From enlistment at Fort Benning, Georgia in 1947 to Las Vegas, Warner Robins, post-war Japan, to Korea, Germany, and Okinawa, Robert Fletcher rose through the ranks of the US Air Force and proudly retired as a Major with full honors and four college degrees. His chosen field was meteorology and he later became a high school physics teacher. Truly "a life well lived.