PRESERVING A MILITARY LEGACY FOR FUTURE GENERATIONS
The following Reflections represents SSGT Ken Christeson's legacy of his military service from 1971 to 1977. If you are a Veteran, consider preserving a record of your own military service, including your memories and photographs, on Togetherweserved.com (TWS), the leading archive of living military history. The following Service Reflections is an easy-to-complete self-interview, located on your TWS Military Service Page, which enables you to remember key people and events from your military service and the impact they made on your life. Start recording your own Military Memories HERE.
Please describe who or what influenced your decision to join the Marine Corps.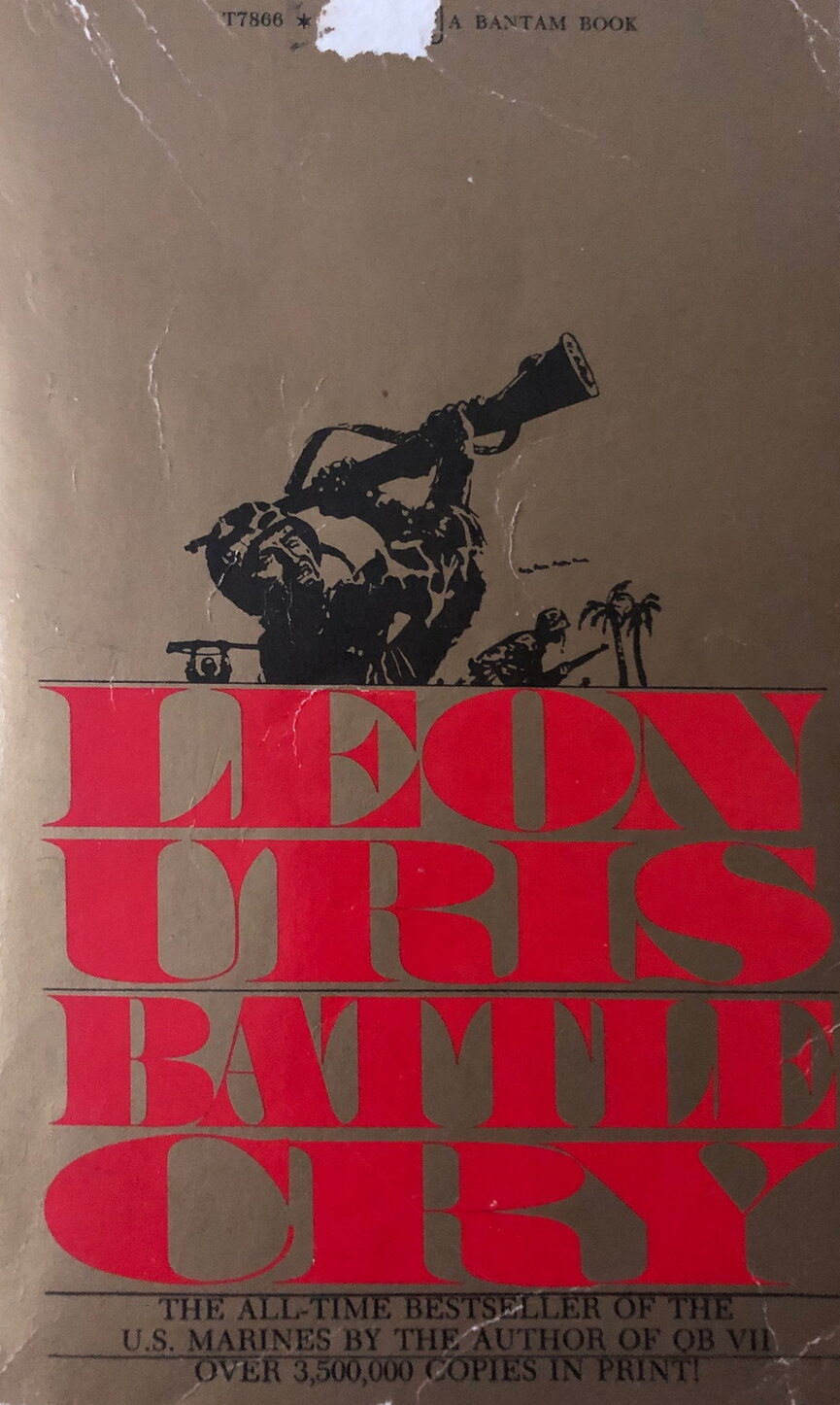 My dad and all of my uncles were veterans of WWII. My dad and some uncles served in the Pacific, while others served in Europe. I grew up watching the war programs on TV and playing combat with the kids in the neighborhood. I read Leon Uris's book BATTLE CRY in high school, which started considering the Marine Corps.
After school, I had a part-time job and worked alongside a couple of active-duty Marines working off duty for extra spending money. They sealed the deal, and I went into the 'Corps on delayed entry three months before graduating high school. My recruiter was a squared-away Staff Sergeant by the name of Friday. I graduated on a Thursday evening and left for San Diego the following Tuesday.
Whether you were in the service for several years or as a career, please describe the direction or path you took. What was your reason for leaving?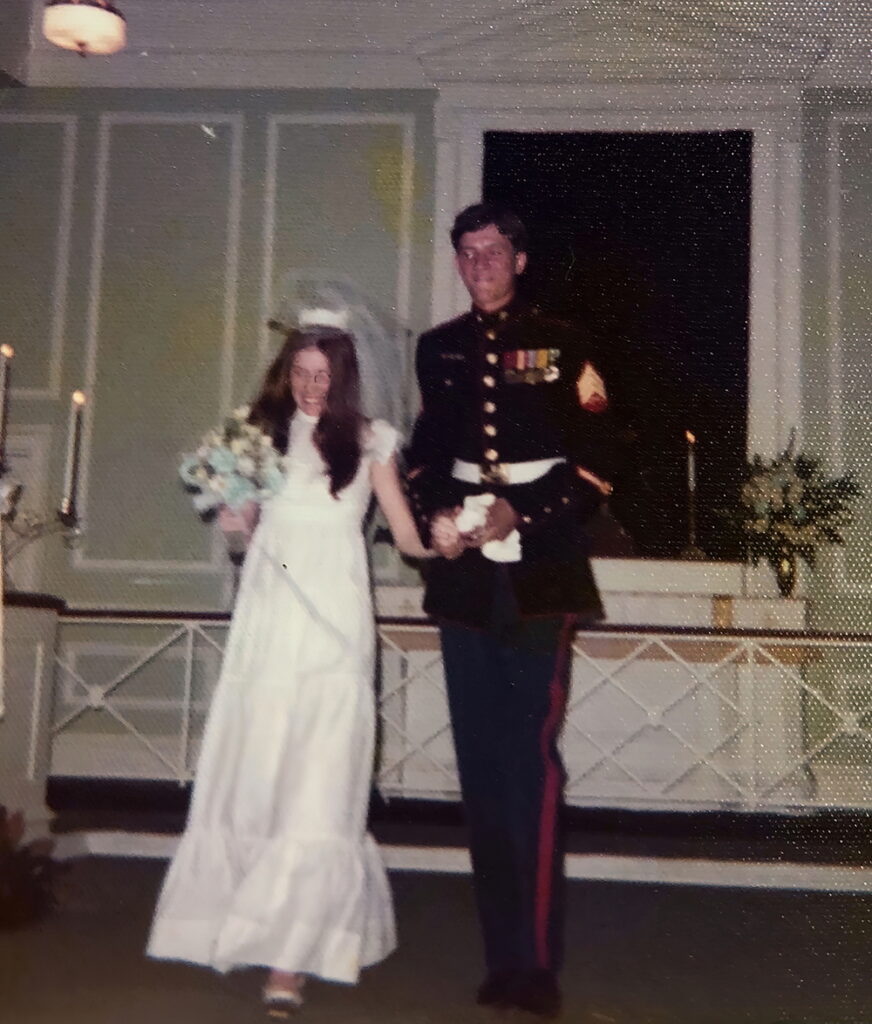 I enjoyed my years in the 'Corps. I was promoted quickly and proficient in the PFTs, with small arms, and in my MOS. I was getting close to the end of my first four-year enlistment. A tech rep for my squadron who was a retired warrant officer and Iwo Jima vet, Tom Ovbey, took me down to VMGR-252 on my lunch break one day and introduced me to the Squadron CO. VMGR-252 committed to sending me to flight engineer school on the west coast as part of my re-enlistment package if I shipped over. I had to remain single during the one-year program.
As it turned out, I had just met a young nurse who was the granddaughter of a couple renting me a place outside of MCAS Cherry Point. I chose that young lady over what I thought would be a career in the 'Corps and haven't looked back. But make no mistake about it, I am a Marine, and I earned the title and took the Oath.
If you participated in any military operations, including combat, humanitarian and peacekeeping operations, please describe those which made a lasting impact on you and, if life-changing, in what way?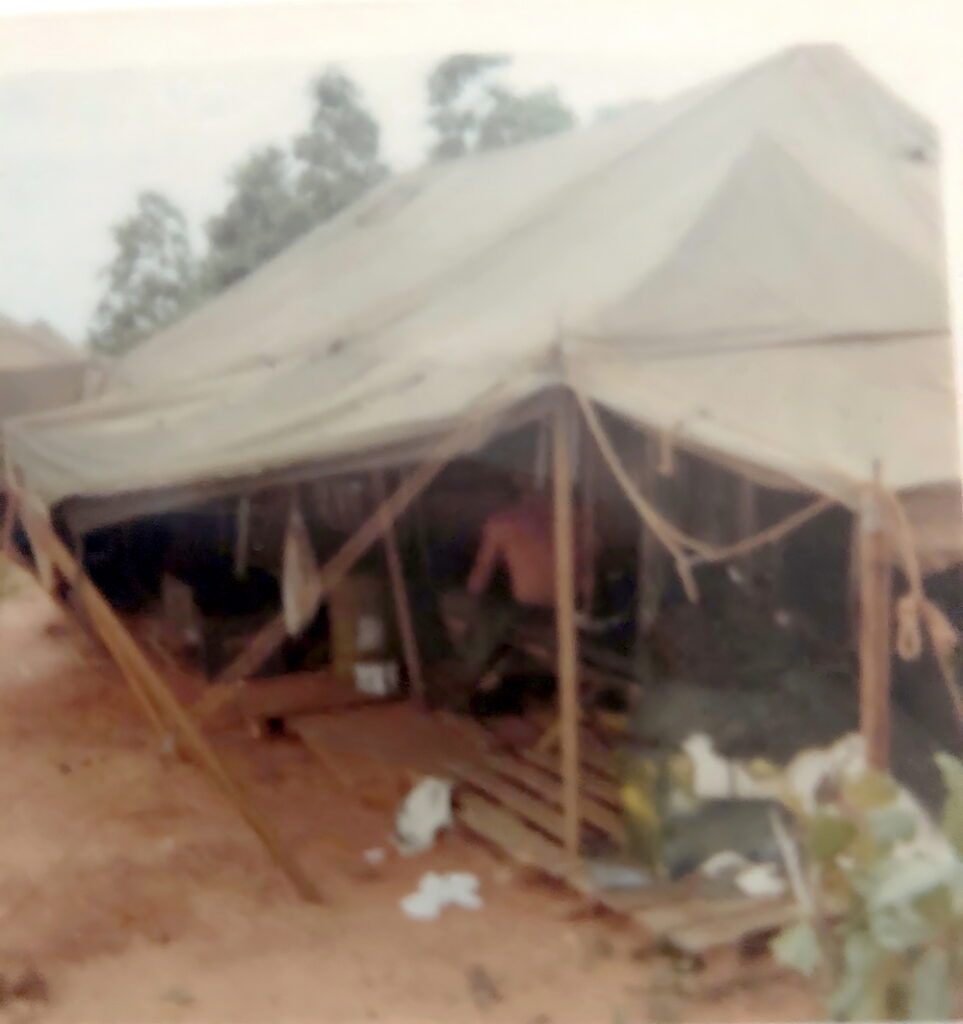 Serving with MAG-15 Forward and being involved with combat operations 24/7 had a big impact on my life. Living in tents, C-Rats twice a day, and the 'Corps attempting to provide a hot meal once a day. I learned to appreciate clean water, a shower, and electricity which we lacked for the first few months. The Seabees of MCB-5 came in and started improving our operations with hooches, a mess hall, a shower area (without hot water), revetments for the F-4s and A-6s, and electricity! 7 Marines from our group were KIA during my tour. They are in the order of loss: Robertson, Cordova, Price, Peacock, Breuer, Chipman, and Forrester. Kroboth was wounded severely and taken prisoner by the NVA at the time Robertson was lost. He was released in March of '73 but passed in 2019. My experience there taught me to appreciate life no matter what I find myself confronted with.
I became a Christian while in the Marine Corps, and I met the woman who would become my wife. The three best things that have ever happened to me have been because of the 'Corps. And the Marine Corps was the first of the three.
Did you encounter any situation during your military service when you believed there was a possibility you might not survive? If so, please describe what happened and what was the outcome.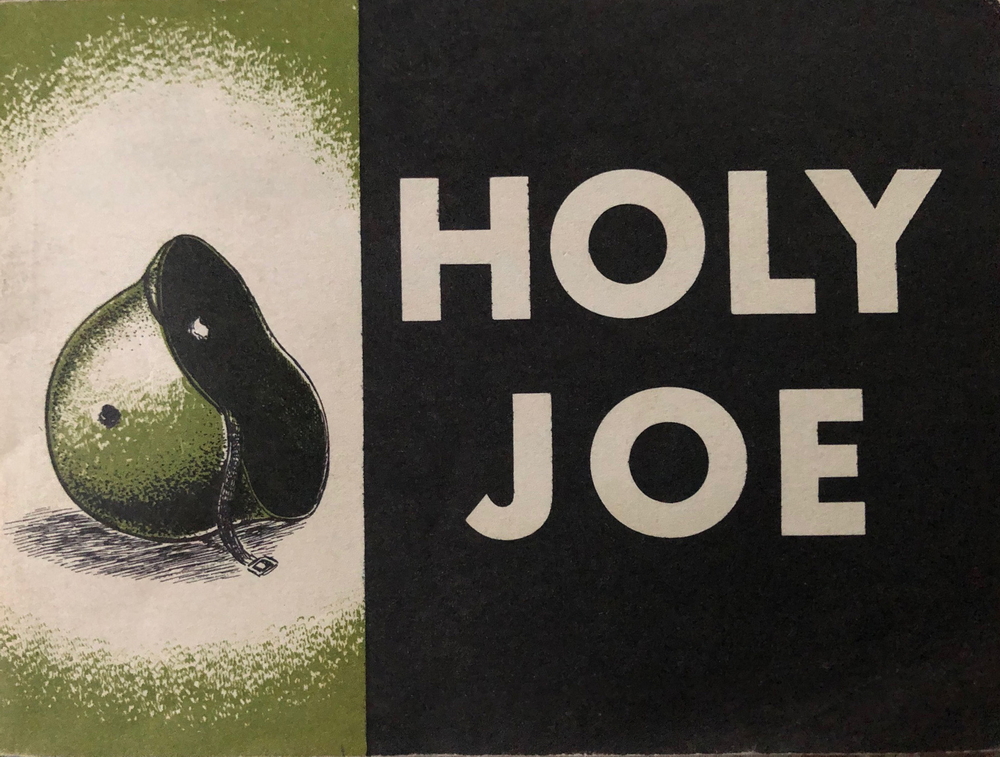 The first time I was on the perimeter with a lock and loaded an M-16A1 rifle at night. Not long after, I joined MAG-15 Forward while it was moving in from Danang. Elements of 3/9 were responsible for security but were understaffed, and some of us were volunteered to gear up after a long day shift on the flight line. I was positioned on the far side of the runway along the eastern perimeter of the base, and we were spaced about 50 yards apart. I imagined movement along the tree line in the dark throughout the watch, but the night was uneventful. I was competent with the task at hand, but it was driven home that this was the real world of a Marine combat unit and was definitely more sobering than training at San Onofre.
While at Yuma, I was involved with the base sport parachuting club. On a Saturday, while making a jump from the base search and rescue Huey, I had a main malfunction at about 3,200′. I had to cut away from it and allow the Stevens Cutaway bungee attached to my reserve handle from the main riser to deploy the reserve. I did exactly what I had been trained to do during the incident, and the main floated away. The reserve pack opened and deployed a beautiful 26′ flat, but the "what ifs" flooded the mind once on the ground—a close brush with eternity.
The same day when the jump club was finished in the air and all had made multiple jumps, we drove out in the desert along one of the deep, swift, state-controlled irrigation canals and partied. We grilled burgers and dogs and had some brews. Safety lines were placed across the canal, and the members enjoyed jumping in the canal upstream of the lines and riding the strong currents down the concrete-lined canals to the safety lines. When it came time to head back to base, the lines were pulled up, and the members left in their personal vehicles. I had come out with a Captain and a First Lieutenant in the Captain's '68 Mustang. They were in the front seats, and me and my belongings were in the back. The Captain had indulged in plenty of beverage, and we were the last car to be pulling away from the site. For an unknown reason, he stood on the gas pedal in the loose sand as he was doing a 180 back towards the main highway (which we were many miles off of), and we went into the canal. No one saw us go in. The car filled and went under almost immediately. By the grace of God, all three of us got out of the car and eventually out of the canal. Much later, a state maintenance worker came by inspecting the canal and had to call two tow trucks to get the completely submerged Mustang out of the swift water. With a truck hooked up to both front and rear axles of the Mustang, they slowly started dragging it up the concrete side of the canal, and the water spun it like a fishing lure. It was probably already totaled from being underwater, but the body was mangled from dragging it out. Another close brush with eternity on the same day.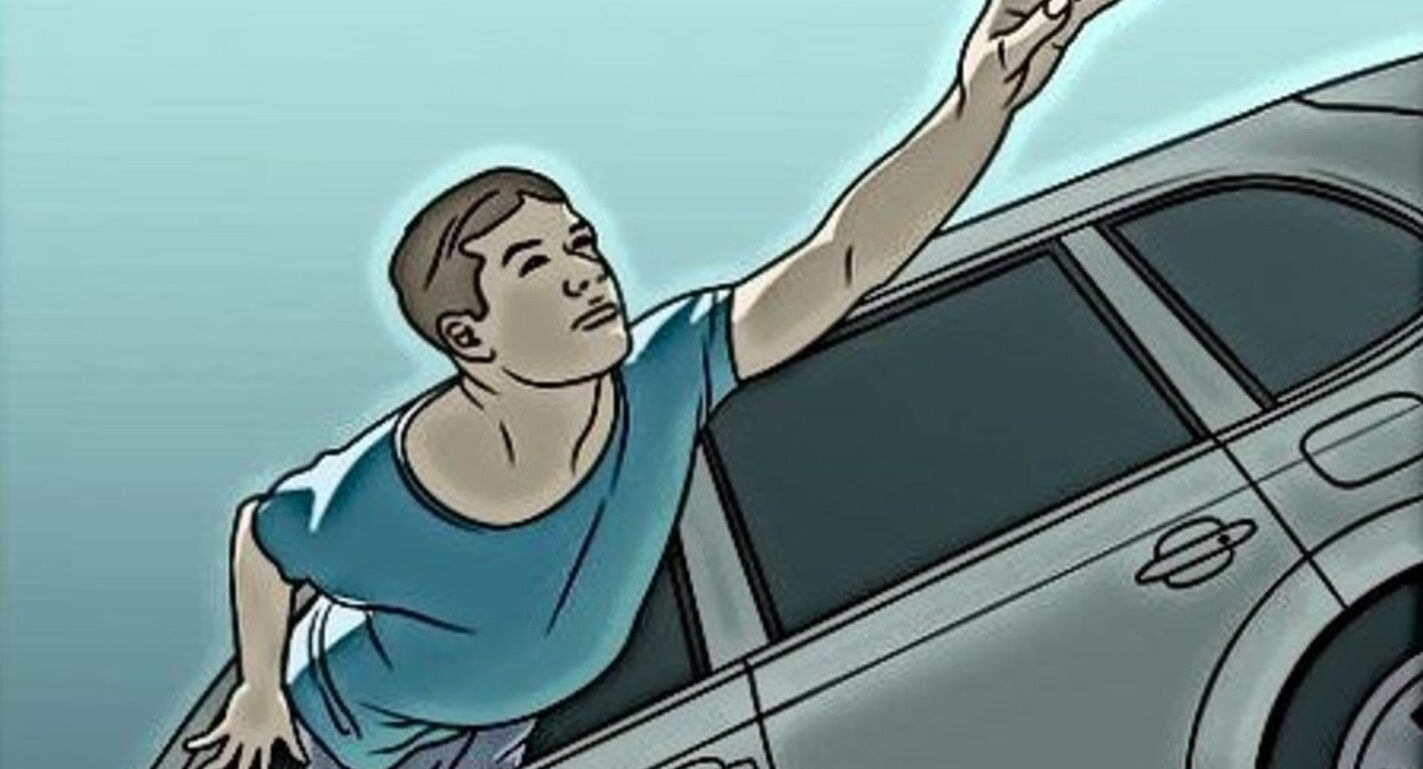 It was in the 'Corps that I asked Christ into my life after learning God's plan of Salvation through a tract I found in a library. Someone had left it but hadn't put their name or contact information in it. Each of us has an appointed day when we will pass from this life. Do you know where you will spend eternity and what do you base that knowledge on? Jesus said, "I AM THE WAY, THE TRUTH, AND THE LIFE. NO MAN COMES UNTO THE FATHER EXCEPT BY ME." He also said, "I AM THE RESURRECTION AND THE LIFE. HE THAT BELIEVES IN ME, THOUGH HE WERE DEAD, YET SHALL HE LIVE. AND WHOEVER BELIEVES IN ME SHALL NEVER DIE. DO YOU BELIEVE THIS?" How do you answer that question? You're betting your eternal life on your answer.
Of all your duty stations or assignments, which one do you have fondest memories of and why? Which was your least favorite?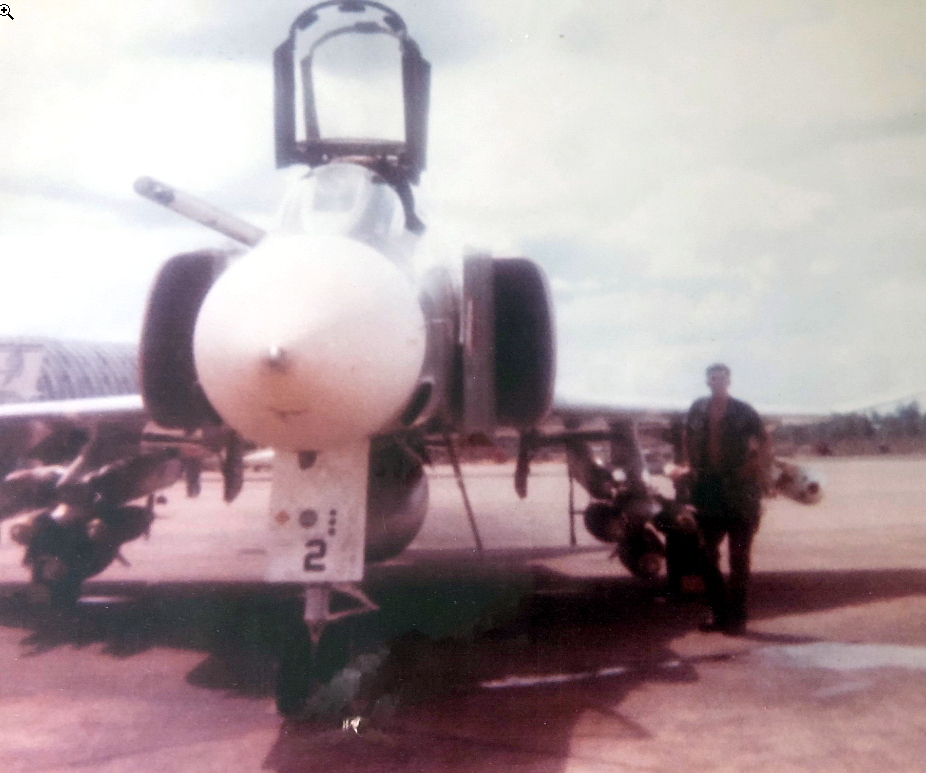 My tour with MAG-15 Forward was the best year for me in the 'Corps because we were actually accomplishing the job in a combat environment that we were trained to do. Dallas and I made close bonds forever.
I would have to say my least favorite was the six months I spent TAD to Yuma, Arizona with H&MS-10, MCCRTG-10 when I helped re-locate VMFAT-201 there (F-4B Phantom jets) from MCCRTG-20 to merge with VMFAT-101/MCCRTG-10 while making room at MCAS Cherry Point for the first AV-8A Harrier Squadron (VMA-231 ACE OF SPADES) but need to qualify this answer. I enjoyed the base immensely. It was one of the best living quarters I had while in the 'Corps. I made some close friends while there. The downside was I answered to a Navy Master Chief in charge of the shop I was attached to, and we did not bond. I was very proficient and got much of their equipment back to RFI status, but he went out of his way to give me grief. He also had his permanently assigned personnel cannibalize equipment that came from my shop at Cherry Point. I was responsible for that gear, including weekly reports back to Cherry Point, and it caused friction.
From your entire military service, describe any memories you still reflect back on to this day.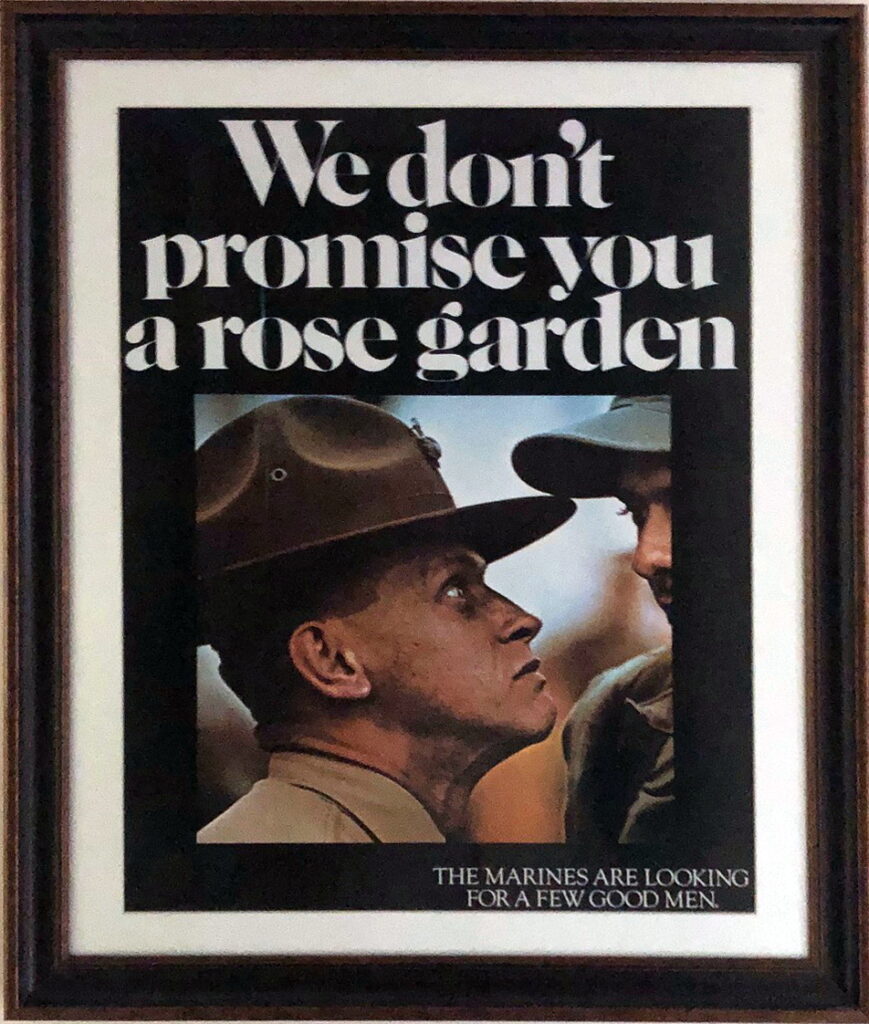 Standing on the Yellow Footprints, preparing the civilian clothes to be sent home, the initial haircut, Edson Range, graduation day, West Pac orders, my overseas tour, and my DEROS. My Eleven General Orders, My Six Articles of the Code of Conduct. The various leaves I took home and how I didn't fit in with the old friends anymore. I remember getting excited about upcoming leave but looking forward to returning to my duty station once home. Those closest to me know that I don't consider my high school my Alma Mater but the Marine Corps.
What professional achievements are you most proud of from your military career?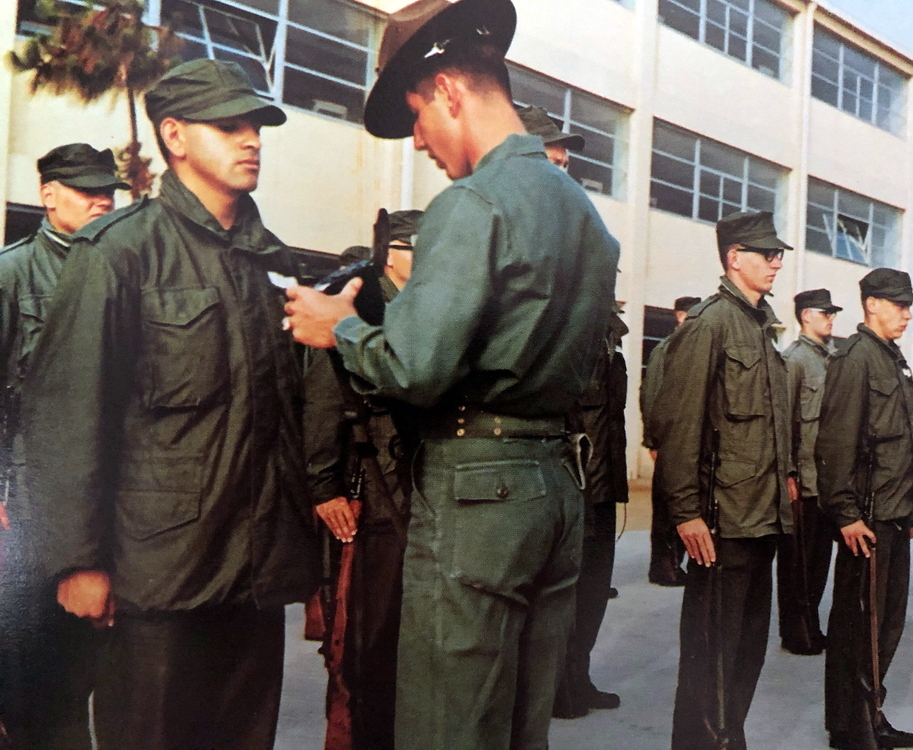 I qualified expert with the M-14A1 rifle at Edson Range, which included iron sights at 200, 300, and 500 yards. I was the Honor Man of my Navy/Marine Corps class at MATSG-90, NAS Memphis. I received two Merit Masts in my SRB during my four years of active service. I was meritoriously promoted to E-5 by Major General T. H. Miller. I became NCOIC of my electric crew at H&MS-20 in 1974. I was a QA inspector, I was a First-Class PFTer, I was proficient with the rifle and pistol, and Gunny Lowmaster put his trust and confidence completely in my fidelity and ability.
Of all the medals, awards, formal presentations and qualification badges you received, or other memorabilia, which one is the most meaningful to you and why?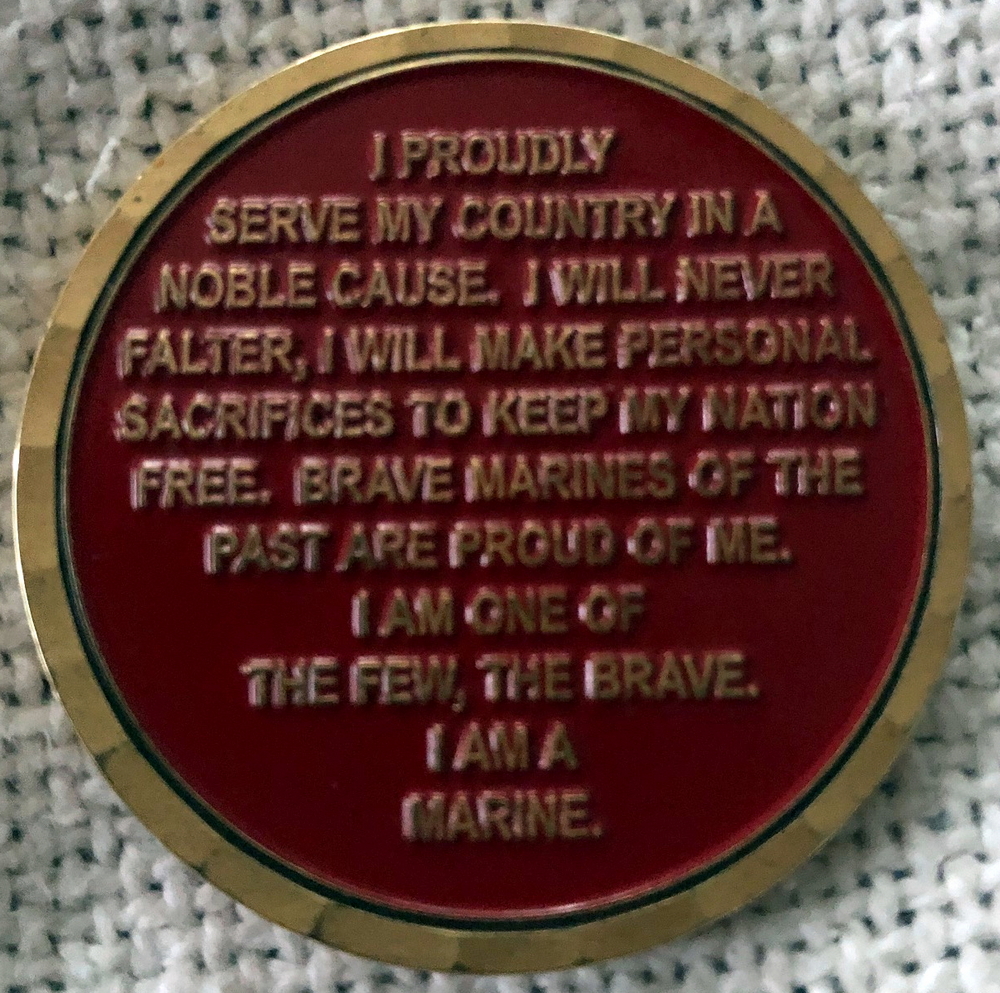 The Globe and Anchor. I will forever be a Marine. From what I remember, my Drill Instructor stated that everything else is superfluous and expected of a Marine. I tend to agree.
Which individual(s) from your time in the military stand out as having the most positive impact on you and why?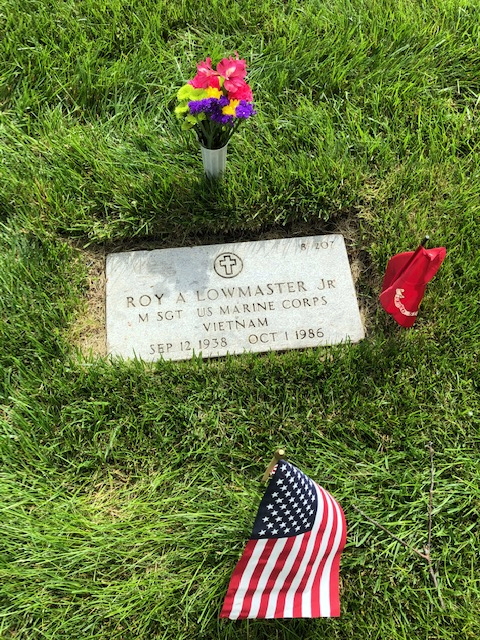 Initially, my Drill Instructor, Sergeant Michael Bowman, profoundly impacted me, as most Marines would state concerning their Drill Instructors. An excellent example of a Marine and the 'Corps' expectations of me. He was from my hometown.
But overall, the Marine that had the most impact on me in the 'Corps was Gunnery Sergeant Lowmaster, the NCOIC of my shop in H&MS-15, MAG-15 Forward, Task Force Delta during Linebacker I & II. He instilled confidence and proficiency in the Marines he oversaw. He knew how to bring out the best in us. He treated us with respect and expected the same. He led by integrity and example. More than once, I completed depot-level maintenance work at his request. I would have attempted anything Gunny Lowmaster would have requested and always to the best of my ability.
Master Sergeant Michael Bowman passed from this world on 1-17-2012, and Master Sergeant Roy Lowmaster passed from this world on 10-1-1986. They will forever live on in my heart and mind. Semper Fidelis
List the names of old friends you served with, at which locations, and recount what you remember most about them. Indicate those you are already in touch with and those you would like to make contact with.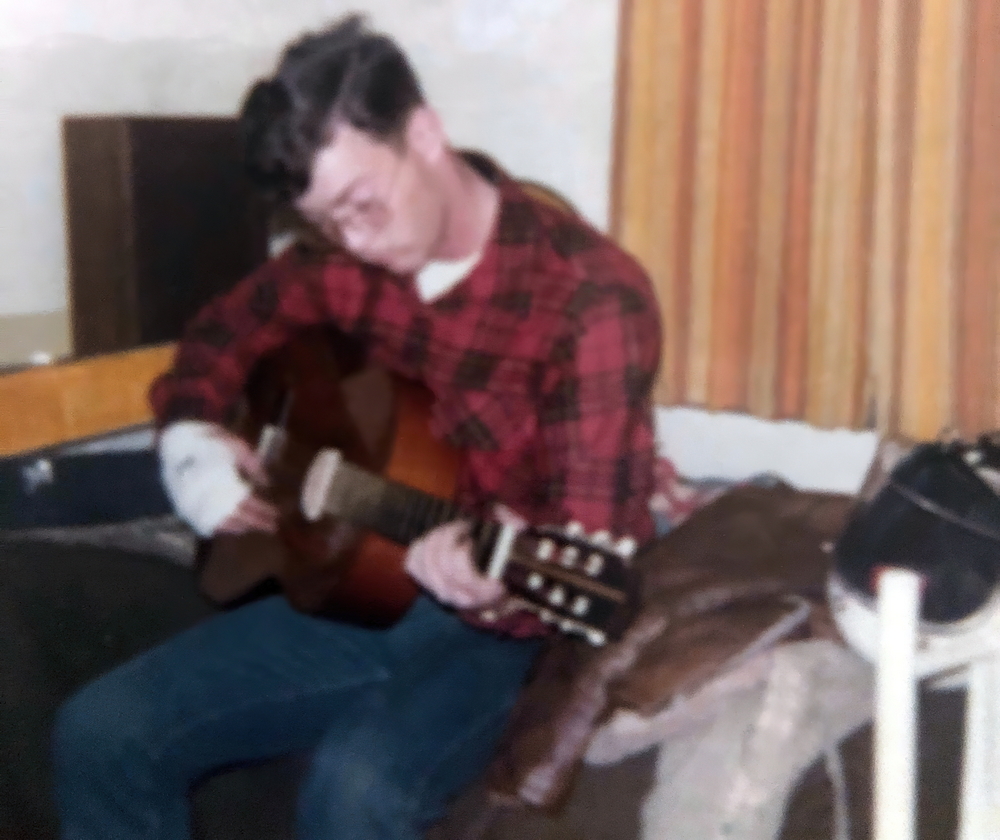 Heartsill Raymond Dicks (Yogi). We met each other in ITR, roomed at NAS Memphis, and went through the same class. Our years found us crossing paths often and finally rooming together at MCAS Cherry Point, N.C. Lots of good memories with Yogi. He currently lives in Georgia, and I stay in contact.
Charles Schutz (Charlie). We served in the same shop together in the 'Garden. We didn't get to know each other well there, but we have become close friends since then. We have been to several reunions together with our wives and look forward to another one in 2022.
Dallas Ford Lawson. We served together in the 'Garden. He was my best friend in the 'Corps, and we continued our friendship after we both got out. I rotated back from the war before him and held his newborn son before he did. His family took a picture of me holding Marty and sent it to him. I would fly to the Blue Ridge Mountains each fall to spend a long weekend with him and his family. He passed from a stroke in 2017. His wife from a heart attack in 2020. His mom from a stroke in 2015. His dad from dementia and covid in 2021. I continue the friendship with his only son and family, who still live on the family farm in the Blue Ridge Mountains of Virginia. Almost heaven, country roads, take me home.
Sammy Chambless. We went through Bootcamp together in Platoon 2057, and both qualified experts with the M14A1 rifle helped our Platoon take the series at Edson Range. We saw each other again when I was processing thru Japan coming back to the 'States from the war. We got together with our wives for a couple of days to celebrate our 50th Anniversary of graduating from MCRD San Diego and had the best time! He is a close friend and brother.
Can you recount a particular incident from your service, which may or may not have been funny at the time, but still makes you laugh?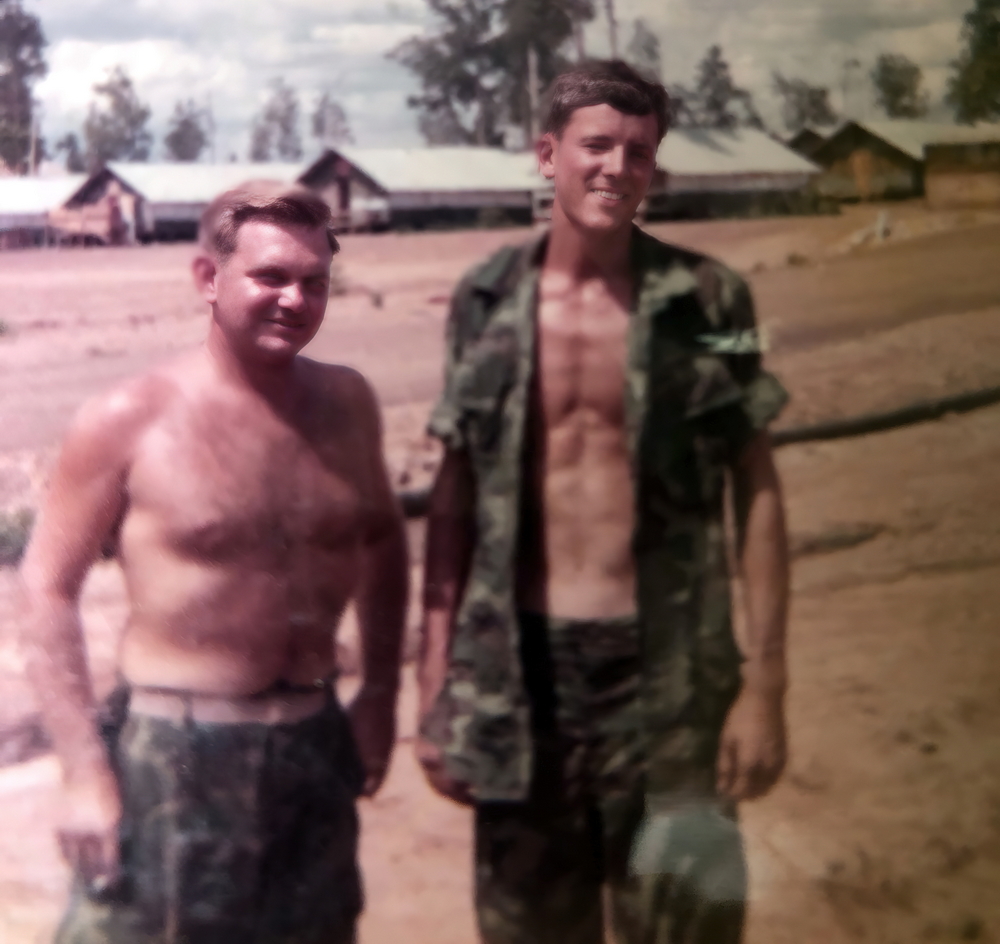 Dallas and I were enjoying a brew in one of the slop chutes that had sprung up near the gate of our base. It might have been the Oasis, but I'm not sure. Brigadier General Taylor strolls in, Commanding Officer of Task Force Delta, and sits down at our small table. General Taylor has been partaking of brews pretty heavily, and none speak. He orders one and takes a few sips before laying his head on the table. Dallas and I are looking at each other and maintaining silence.
In rushes a Major, the General's Orderly we supposed. He helps the General to his feet, and they proceed out of the facility. Dallas and I can't suppress laughter any longer, and it goes on for a while when…in strolls General Taylor who…sits down at our table and…lays his head down, at which time he proceeds to go into a deep sleep. There is no Major in tow or insight in the minutes that lapse, so we finish our brews quietly and then proceed to walk back to our hooches while laughing the entire way.
What profession did you follow after your military service and what are you doing now? if you are currently serving, what is your present occupational specialty?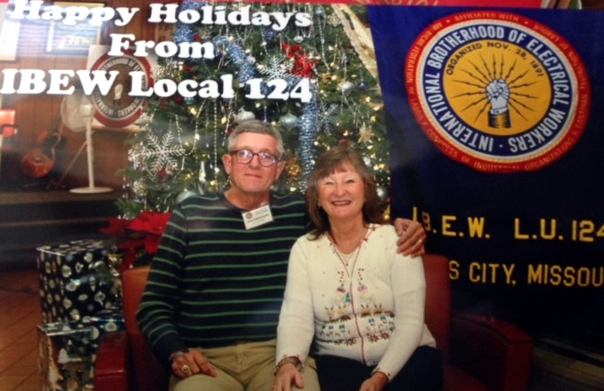 I knew I wanted to be an electrician since I was a youngster. That is what I did in the 'Corps, which is what I did in the civilian world when I got out. My experience as an electrician in Marine Aviation crossed over nicely to construction work, and I went through a four-year apprenticeship when I left the 'Corps. I retired from the International Brotherhood of Electrical Workers Local #124 as a foreman in commercial and industrial work. I held multiple Master's Licenses and NICET Certifications.
What military associations are you a member of, if any? what specific benefits do you derive from your memberships?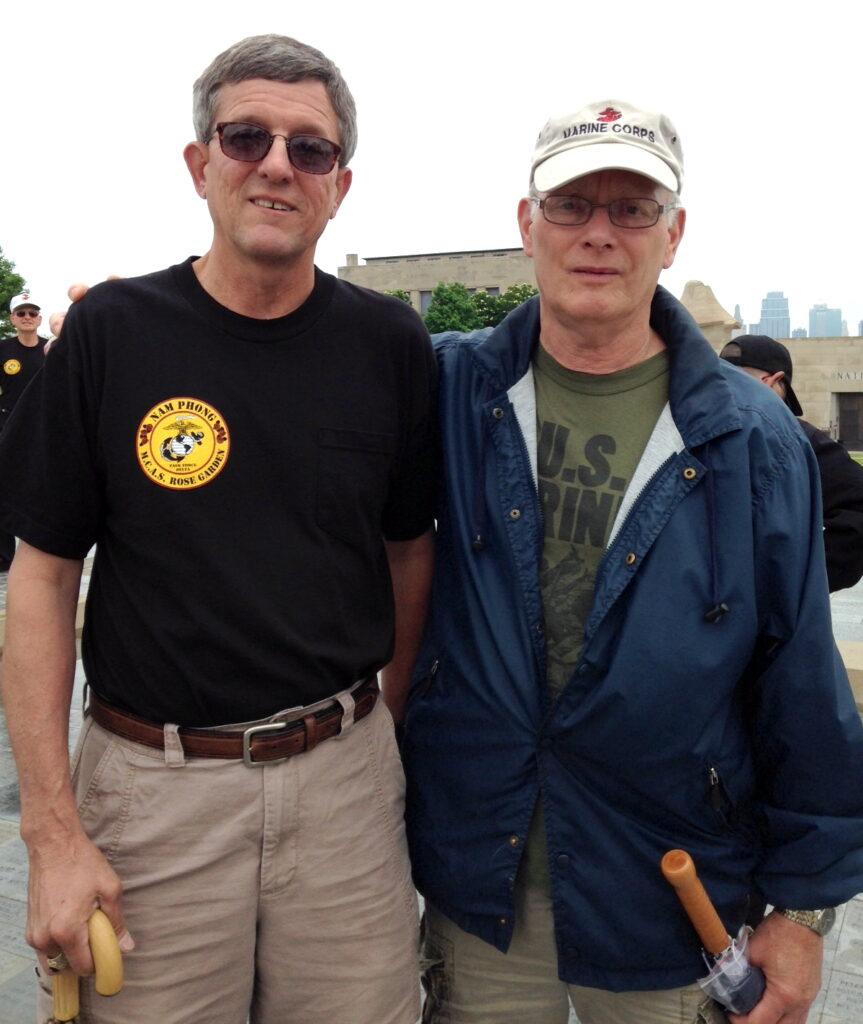 I am a life member of the Marine Corps League and Vietnam Veterans of America and an annual member of the Veterans of Foreign Wars and the Marine Corps Aviation Association. Satisfaction.
In what ways has serving in the military influenced the way you have approached your life and your career? What do you miss most about your time in the service?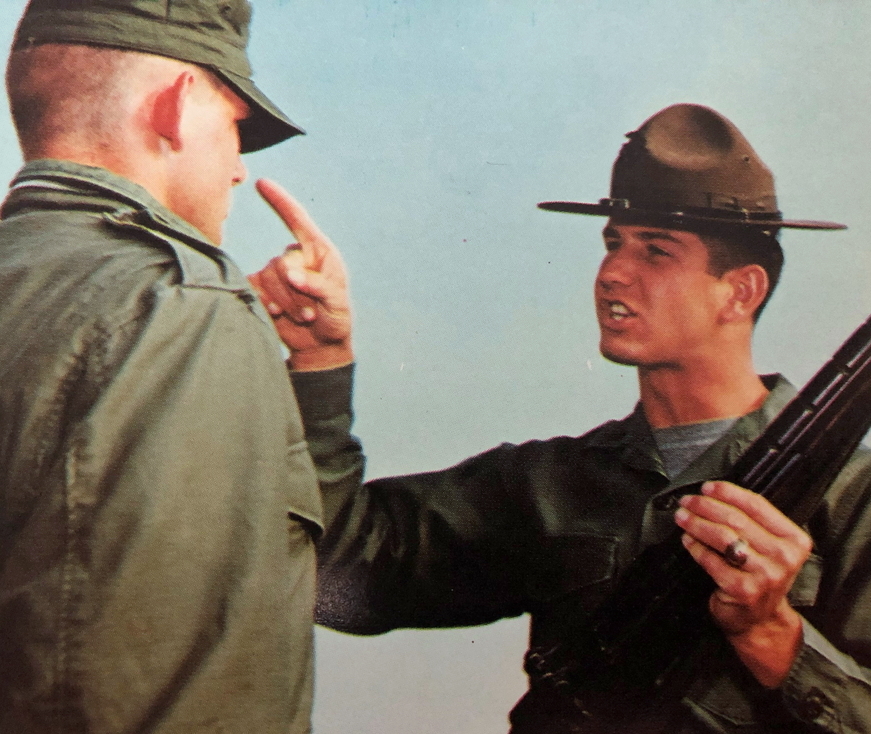 The Marine Corps has instilled in me a can-do attitude. I have an optimistic outlook on life and always attempt to lead by example. I understand that the only thing I actually have control of in this world is my attitude and action. Adapt, improvise, and overcome. I miss the comradeship I experienced in the 'Corps that only comes from "pulling together"! Gung Ho!
Based on your own experiences, what advice would you give to those who have recently joined the Marine Corps?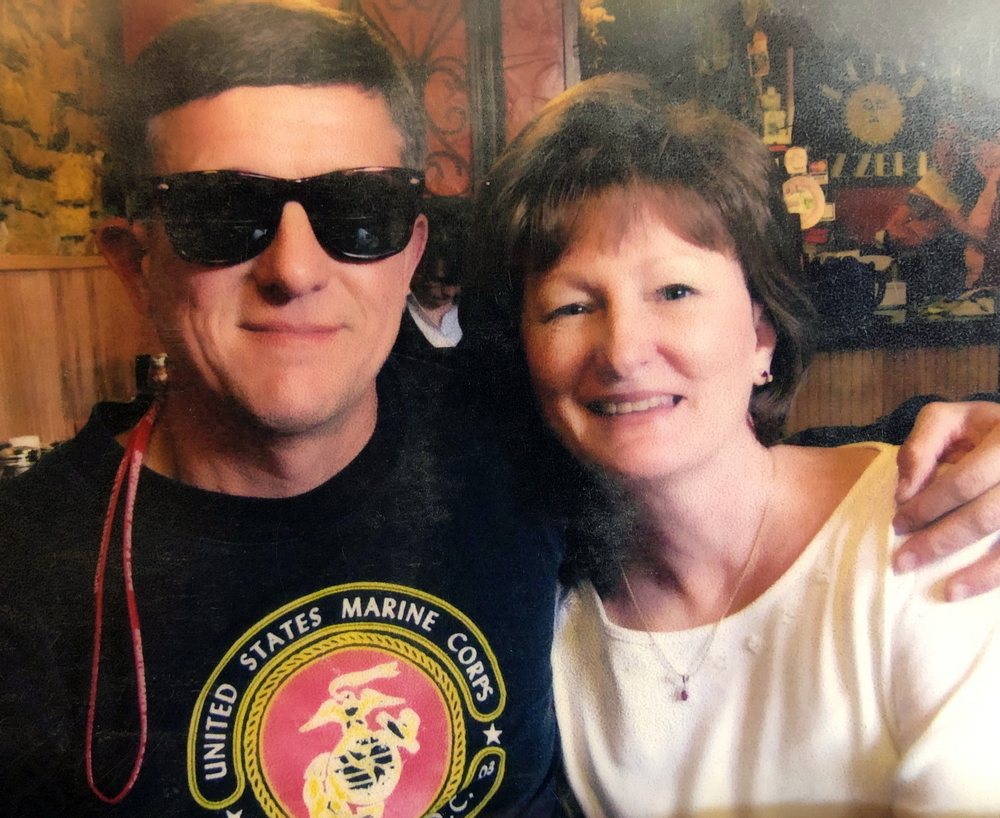 Your life forever changes when you take the Oath, step on the Yellow Footprints, earn the Globe and Anchor and the Title Marine. I will forever be a Marine, and I earned the Title Marine, and the Oath I took had no expiration date. It is a wonderful Brotherhood that will last your entire lifetime. Semper Fidelis.
In what ways has togetherweserved.com helped you remember your military service and the friends you served with.
I enjoy reading the posted profiles and the potential to hunt down Marines I served with. The Brotherhood of Marines!
PRESERVE YOUR OWN SERVICE MEMORIES!
Boot Camp, Units, Combat Operations
Join Togetherweserved.com to Create a Legacy of Your Service
U.S. Marine Corps, U.S. Navy, U.S. Air Force, U.S. Army, U.S. Coast Guard