Adam Driver is an accomplished actor with two Academy Awards, two Golden Globe Awards, and four Primetime Emmy Awards, among other accolades. But did you know that before he became the face of Kylo Ren in Star Wars: The Rise of Skywalker, Driver served in the US Marine Corps? Inspired to join USMC shortly after the tragic events of 9/11, Adam Driver was preparing for active duty in Iraq, when he suffered an injury in a bicycle accident that prevented his deployment. Although his service in the Marines was brief, it was very impactful, and today Adam Driver is working to bridge the cultural gap between the United States Armed Forces and the performing arts communities by bringing the best modern American theater to the military.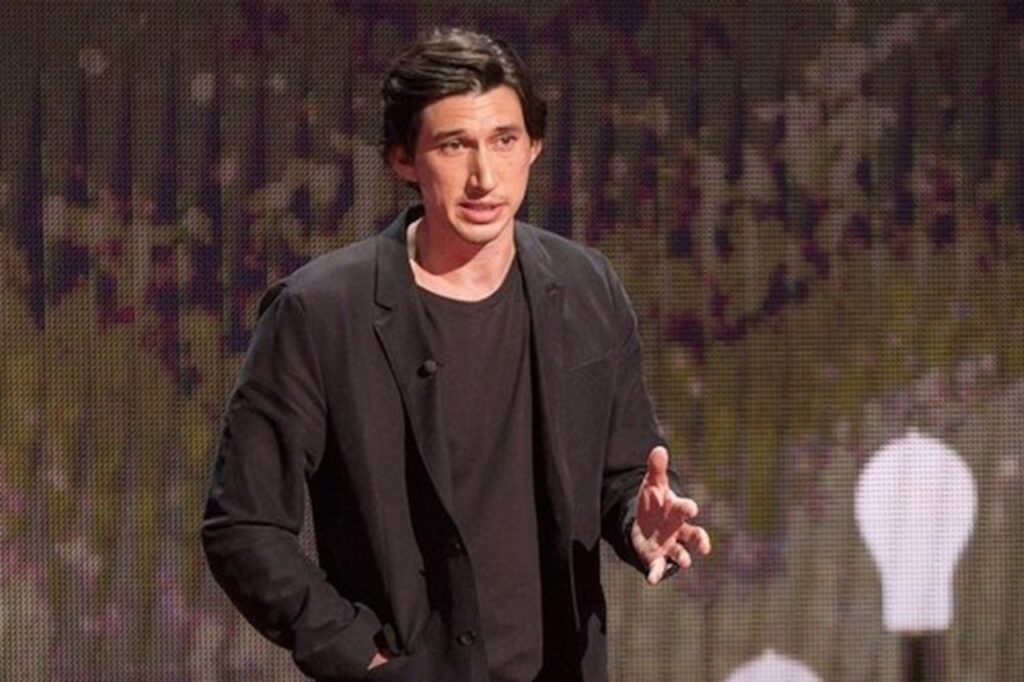 Adam Driver's Early Life and Failed Juilliard Audition
Adam Driver was born on November 19, 1983, in San Diego, California, the son of Nancy Wright, a paralegal, and Joe Douglas Driver. His father's family is from Arkansas and his mother's family is from Indiana. When Driver was seven years old, he moved with his older sister and mother to his mother's hometown, Mishawaka, Indiana, where he graduated from Mishawaka High School in 2001. Driver was raised Baptist, and sang in the choir at church.
Driver's love of movies began when he was a child. Growing up in Mishawaka, Indiana, there was not a lot to do. "Mishawaka is many good things, but [a] cultural hub of the world it is not," In school, Driver got involved in theater. His first role was in the chorus of Oklahoma!. Adam Driver auditioned for Juilliard in high school but was not accepted. After high school, Driver decided to try his luck in Hollywood. He explains, "I drove all the way to California to be an actor but that didn't work out. I wasted all my money fixing my car." Driver stayed in Santa Monica for only 48 hours and had just enough gas money to get back to Indiana. He moved back in with his parents and held a variety of odd jobs, including one selling vacuum cleaners, to pay his rent.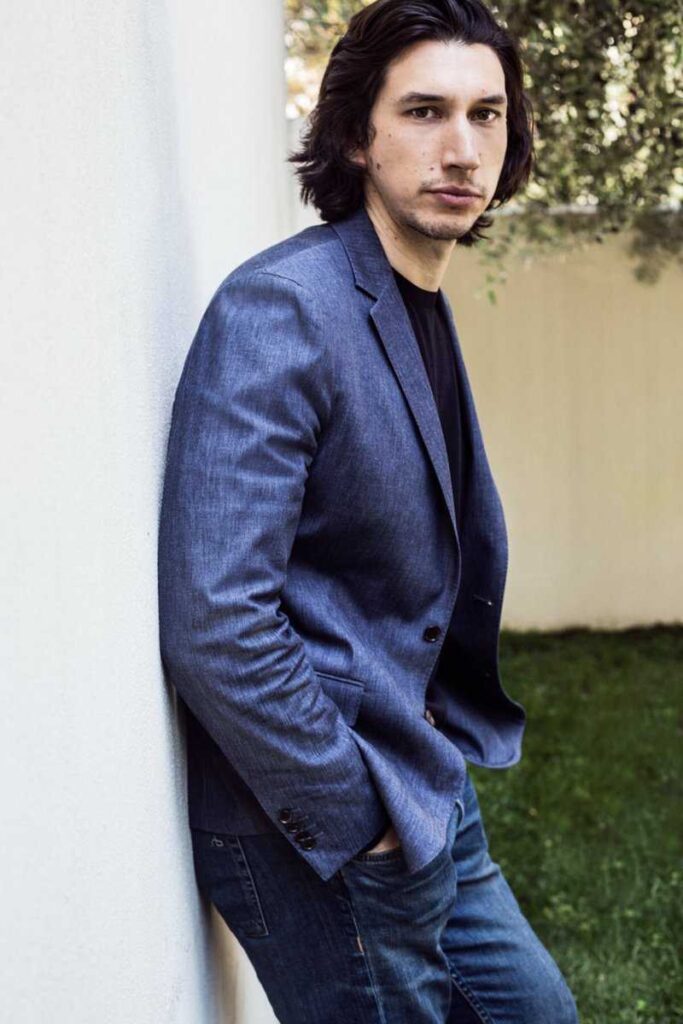 Adam Driver Enlists In The US Marine Corps
After the terrorist attacks of 9/11, Adam Driver was inspired to join the Marines. Driver was one of over 180,000 Americans who enlisted in the ranks of active duty service shortly after the United States came under attack. Witnessing such a large-scale attack on American soil at an impressionable age seemed to have been the driving factor in many service members' first steps into service.
Driver explained, "September 11 happened and all my friends were like, 'Let's join the military, and I was the only one who actually did." He wasn't old enough to enlist immediately after September 11, but did so after he turned 18. Driver chose the Marines because they were the toughest.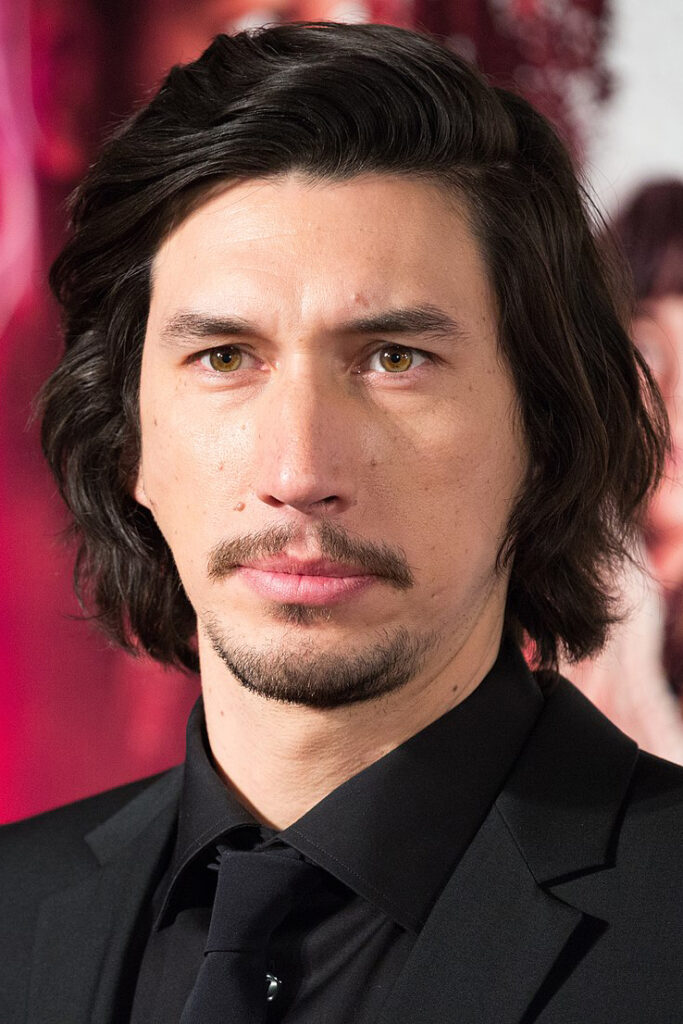 After boot camp, Driver was assigned to Weapons Company, 1st Battalion, 1st Marine Regiment, 1st Marine Division at Camp Pendleton, California, as an 81mm mortar man.
Like many Marines, Driver looked forward to deployment with his unit, but circumstances dictated otherwise. He fractured his sternum while mountain biking, and the injury was exacerbated by a forced march with a 90-pound pack. At the time of his injury, Driver and his platoon were preparing for a deployment to Iraq. Instead, he was medically discharged in 2004 with the rank of lance corporal.
Driver was very disappointed that his time in the Marine Corps was cut short after just two years and eight months. "It was pretty devastating. It took me a long time to get over it," he told NPR's Terry Gross.
Joining the Marine Corps "was one of the things I'm most proud of having done in my life," Driver said during a 2015 TED Talks address. "I found I loved the Marine Corps the most for the thing I was looking for the least when I joined, which was the people — a weird motley crew of characters from a cross-section of the United States that on the surface I had nothing in common with. Over time, all the political and personal bravado that led me to the military dissolved. And for me, the Marine Corps became synonymous with my friends."
Adam Driver's Path From Marine to Actor
Upon leaving the military, After attending the University of Indianapolis for a year, he applied to Juilliard again and this time he was accepted. Driver attended The Juilliard School for drama, graduating in 2009. After graduating from Juilliard, Driver began his acting career in New York City, appearing in both Broadway and off-Broadway productions. Like many aspiring actors, he occasionally worked as a busboy and waiter. Driver appeared in several television shows and short films. His first television role was in 2009 in the final episode of The Unusuals, as a repentant witness and reluctant accomplice to an unsolved assault.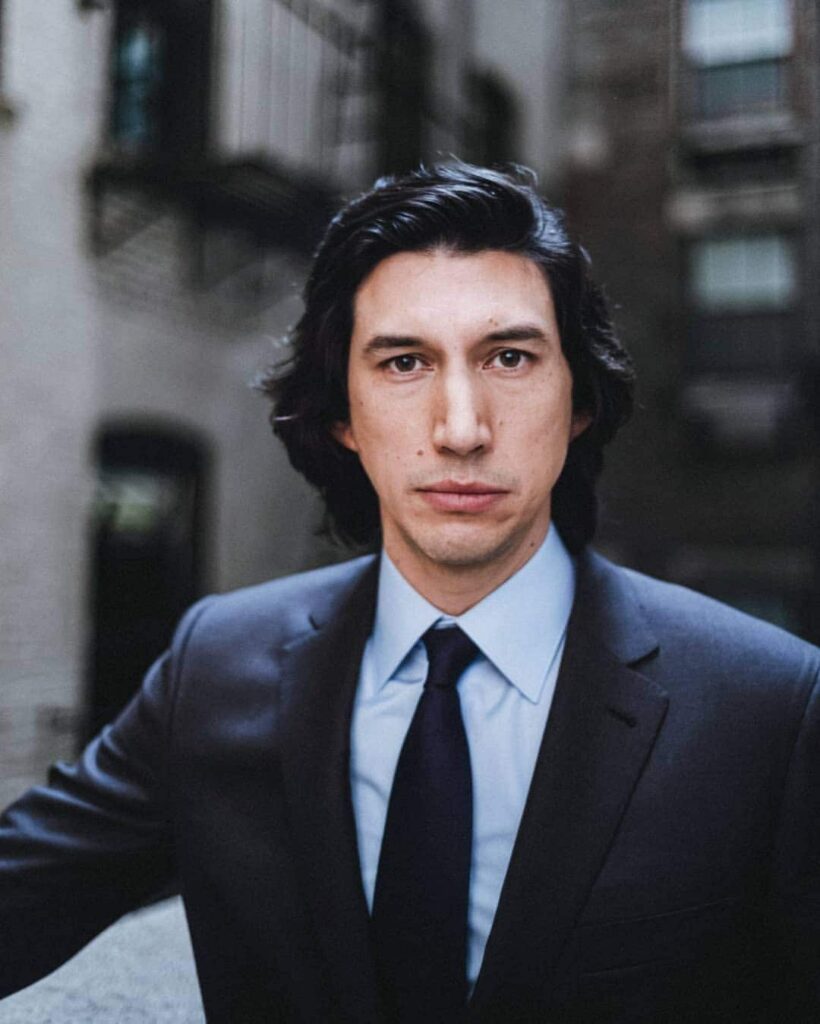 He rose to prominence in the supporting role of Adam Sackler in the HBO comedy-drama series Girls. for which he received three consecutive nominations for the Primetime Emmy Award for Outstanding Supporting Actor in a Comedy Series. He made his Broadway debut in Mrs. Warren's Profession in 2010. In 2011, he returned to Broadway in Man and Boy and made his feature film debut in J. Edgar, a biographical drama film based on the career of FBI director J. Edgar Hoover, directed, produced and scored by Clint Eastwood. Driver gained worldwide attention and acclaim for playing the villain Kylo Ren in Star Wars: The Force Awakens (2015), a role which he is set to reprise in two future Star Wars films.
Adam Driver Compares Acting and Military Life
While Driver's USMC service was fairly brief, it made a profound impact. During his 2015 TED Talk, he discussed the worlds of acting and military life and the similarities between the two. "Every film or play has a director, just as every military unit has a leader," Driver said. "Also, in the Marine Corps, people are forced to be intimate with complete strangers in a short amount of time, and that's the same in films."
Adam Driver is working to bridge the cultural gap between the United States Armed Forces and the performing arts communities by bringing the best modern American theater to the military.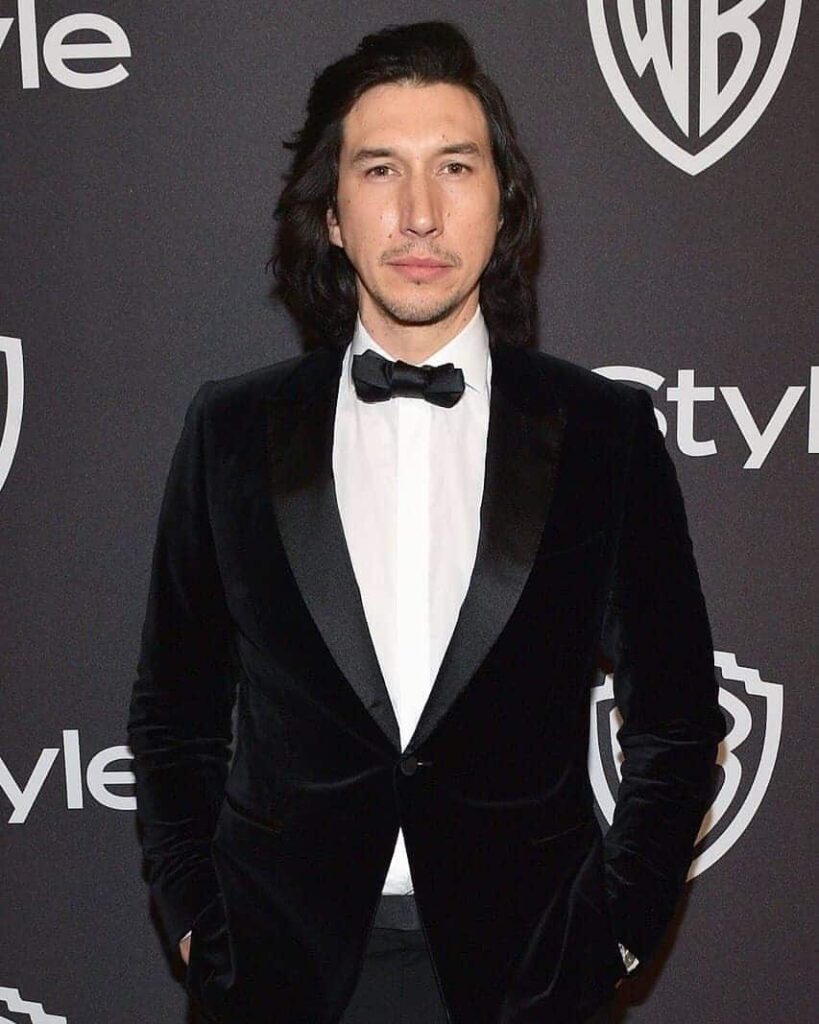 He is the founder of Arts in the Armed Forces (AITAF), a nonprofit that performs theater for all branches of the military, both in the United States and abroad. Featuring professional artists and contemporary American content, AITAF creates space for meaningful dialogue, igniting connection and deepening the capacity for understanding around our common humanity. The organization enlists artists of the highest quality and chooses thought-provoking content with an eye to what might speak to this particular audience.
TogetherWeServed celebrates Adam Driver's passion for defending his country as a young man, as well as his vision and effort to bring theater to the military.
Read About Other Celebrities Who Served
If you enjoyed learning about Adam Driver's military service, we invite you to read about other celebrities who served on our blog. You will also find military book reviews, veterans' service reflections, famous military units and more on the TogetherWeServed.com blog. If you are a veteran, find your military buddies, view historic boot camp photos, build a printable military service plaque, and more on TogetherWeServed.com today.