PRESERVING A MILITARY LEGACY FOR FUTURE GENERATIONS
The following Reflections represents AMCS Robert D. Collins's legacy of his military service from 1964 to 1985. If you are a Veteran, consider preserving a record of your own military service, including your memories and photographs, on Togetherweserved.com (TWS), the leading archive of living military history. The following Service Reflections is an easy-to-complete self-interview, located on your TWS Military Service Page, which enables you to remember key people and events from your military service and the impact they made on your life. Start recording your own Military Memories HERE.
Please describe who or what influenced your decision to join the Air Force.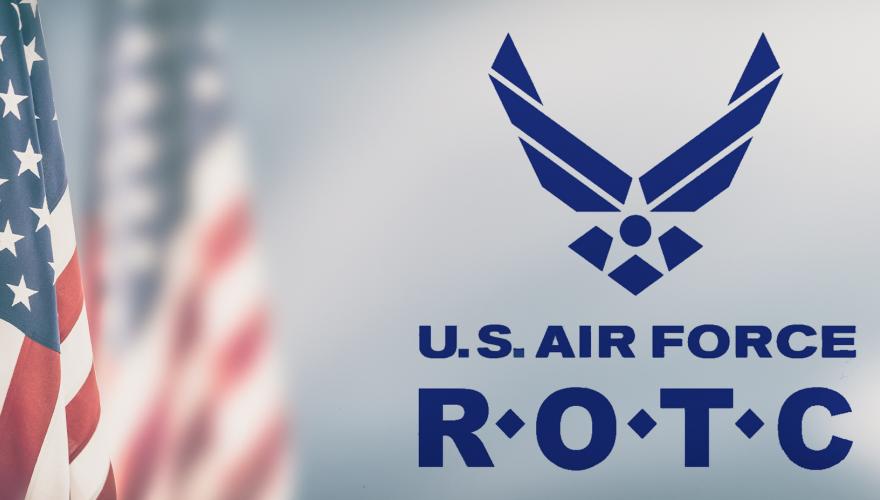 Interestingly, back in August of 1968, when I first walked around the sign-up tables in the Washburn University gym, I decided on a whim to join the Air Force ROTC unit. The sales pitch was it was really easy for the first two years, plus you could take military science classes (which were espoused to be easier than most). It sounded good to this Kansas country boy who was just trying to stay out of the draft. I never dreamed that quick decisions would turn into a wonderful and rewarding career! That one decision formed and still rewards my life to this day!
Whether you were in the service for several years or as a career, please describe the direction or path you took. What was your reason for leaving?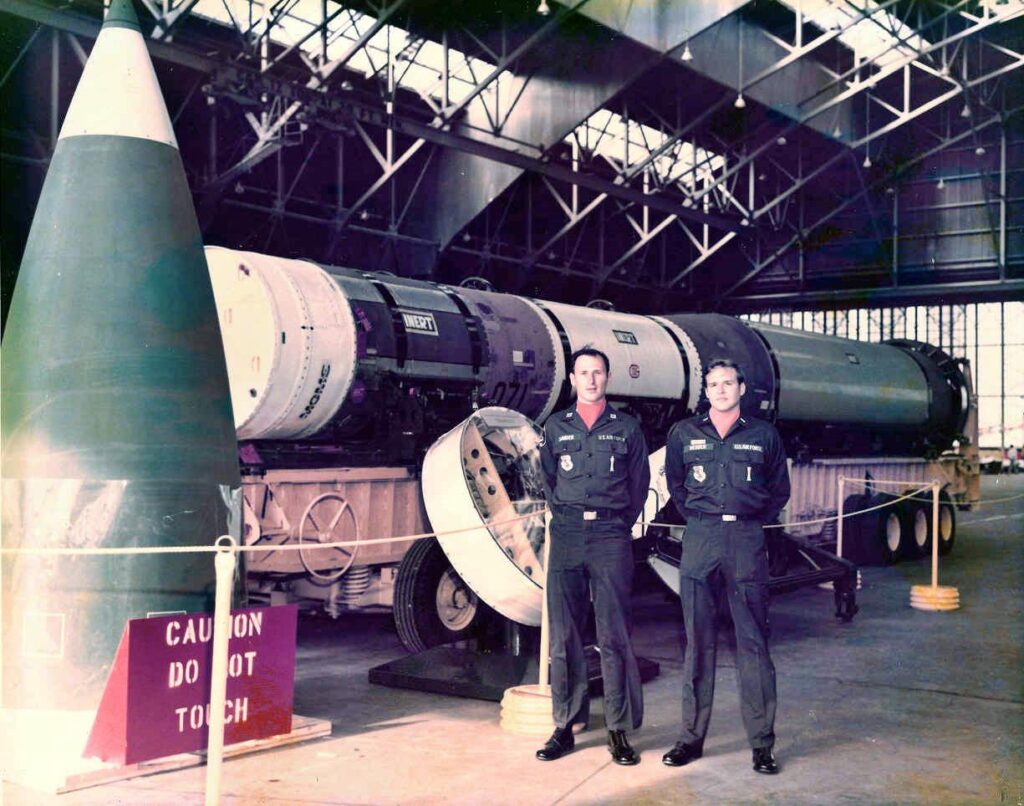 The first thing that comes to mind about my direction in life is that I did not have much discipline before joining the Air Force. However, that all changed once, I received my launch officer certification. The training and constant evaluation of performances plus zero tolerance for error instilled a deep sense of responsibility in me — that sense of purpose and the belief in something greater than oneself defined me and have followed me to this day.
If you participated in any military operations, including combat, humanitarian and peacekeeping operations, please describe those which made a lasting impact on you and, if life-changing, in what way?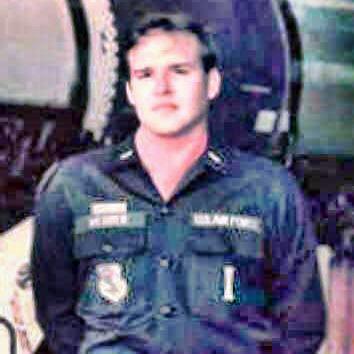 Spent my first four years underground in a Minuteman Launch Control Facility. Actually, 201 alerts and a lot of training! This duty may not have appeared much like being shot at, either on the ground or flying, but I believe it was no less a "combat" assignment. We missileers were the ones who had some really big guns pointed at us all the time (1972-1976) with 25 Megaton warheads as bullets. As a 25-year-old 1st Lt, I was a crew commander with the direct responsibility for 30 nuclear warheads! My nukes had enough destructive potential to destroy over 300 million people. If this was not combat of a different kind, then at least I could say with pride that I was in the same "warrior class" as the more traditional Marines, soldiers, and fighter pilots.
Did you encounter any situation during your military service when you believed there was a possibility you might not survive? If so, please describe what happened and what was the outcome.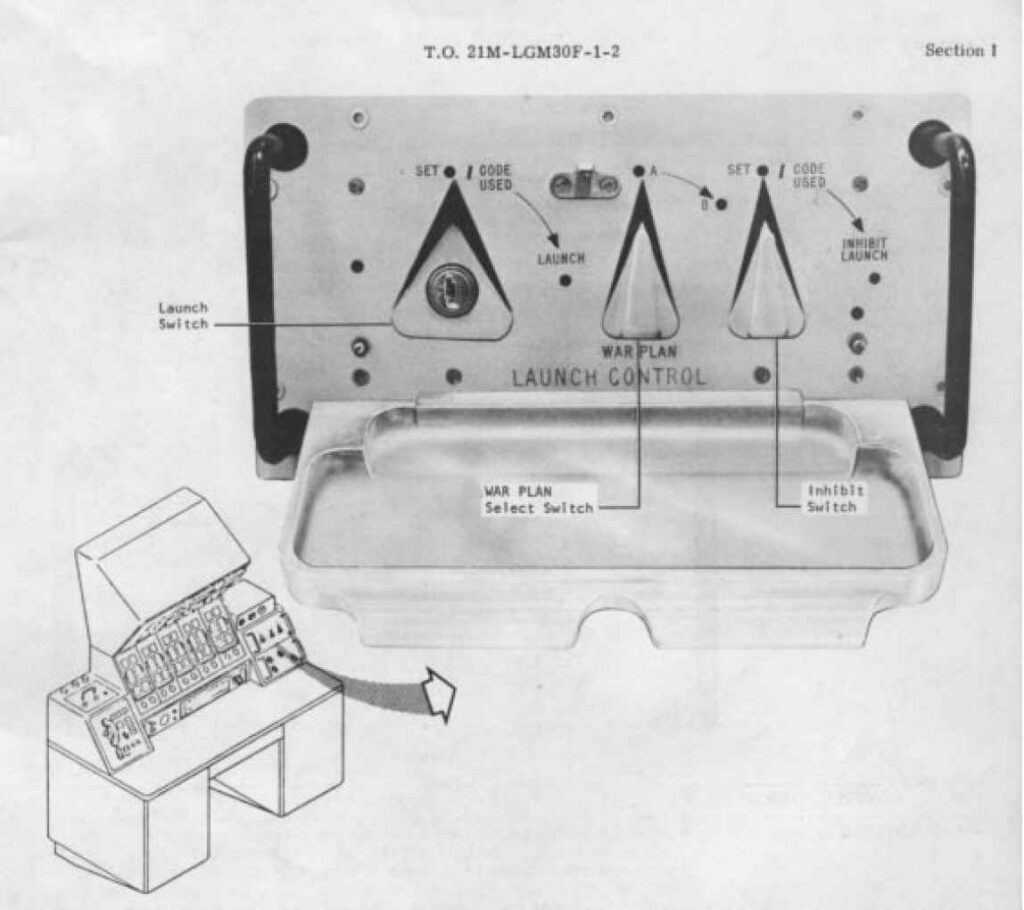 Several times in my four years in Missiles, I was one step away from turning the keys on more destructive power than the World had ever known. Had I turned keys, we would not have this website, and we would all be gone! I now know that no matter what I did, after "not" turning keys, I would NEVER EVER do anything as important again in my life!
Of all your duty stations or assignments, which one do you have fondest memories of and why? Which was your least favorite?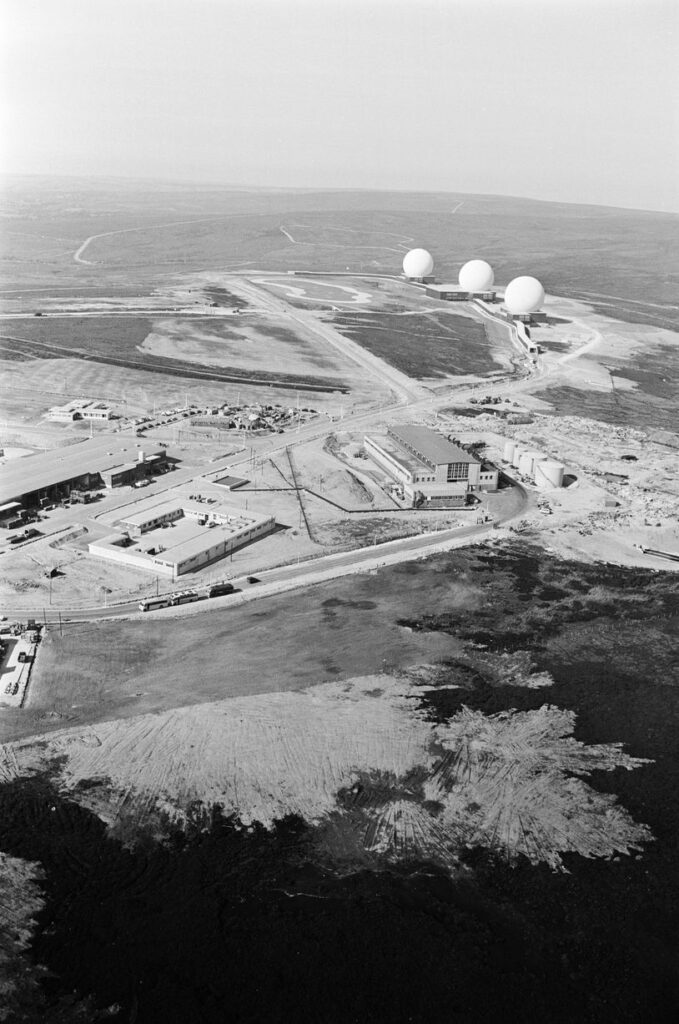 The most enjoyable assignment I had was as a Space Command Liaison officer to RAF Fylingdales, UK. My family and I were the only American Service people around for 80 miles in a small coastal community of Whitby, right on the North Sea. It was a picture postcard place and a one-of-a-kind assignment for all of the Air Force. I was part space operations consultant and part diplomat for my country. My lovely wife and I, fortunately, remained the Kansas country folks we were raised to be, with courtesy, humor, and pride.
Because of our ability to remain humble and appreciative of all the UK had to offer, we were treated like a prince and princess, invited to all events, and included in all things the Royal Air Force would provide for those of their own. We will never forget the feelings we developed for that wonderful place.
From your entire military service, describe any memories you still reflect back on to this day.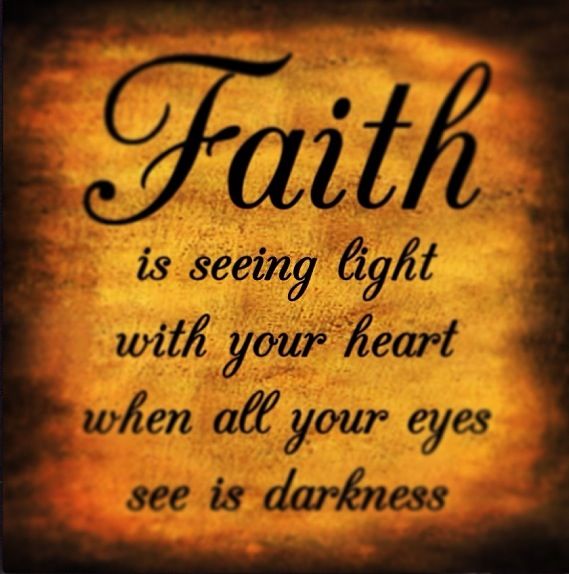 My proudest and most rewarding memory involves a person who worked for me. He was a young captain, and I was a new major. However, we were co-workers, college classmates, and friends. Unfortunately, he had a substance abuse problem and started threatening his family life. At first, I allowed him to stay in my spare bedroom until his wife allowed him back home. He returned to my home within a month, as his wife had kicked him out! The very next morning, I sat him down and did one of the most difficult things I have ever done — I gave him an ultimatum, as his supervisor — either he sees the Chaplin that day and set up a recovery program, or I would see the legal department to handle it in a disciplinary manner! I told him I would no longer "enable" his behavior, and he could no longer live in my spare bedroom. I told him as a "friend," I wanted to help him, but as his supervisor, I could no longer tolerate his behavior –! I knew, and fortunately, he did as well, that if I went the "legal" route, his career would be ruined.
Fortunately, he saw the light, went to the Chaplin, got into a program, repaired his marriage, and is sober to this day. Eventually, he retired from the Air Force as a LtCol.
I believe helping someone help themselves, and in this case, SAVE himself, has to be one of the most rewarding moments one can experience!
What professional achievements are you most proud of from your military career?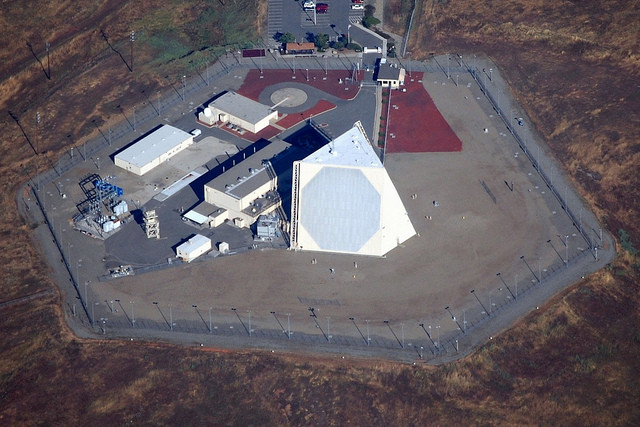 Proudest was being able to test and evaluate two PAVE PAWS early warning radar systems. I was one of only a hand full of people in the entire US military to know the inside operations of the newest and most powerful radar in the World. Was the first training officer for the 7th Missile Warning Squadron and then helped start up the 1st Space Wing and the NEW Air Force Space Command in 1982-83. Great accomplishments for a Captain at that time!
Of all the medals, awards, formal presentations and qualification badges you received, or other memorabilia, which one is the most meaningful to you and why?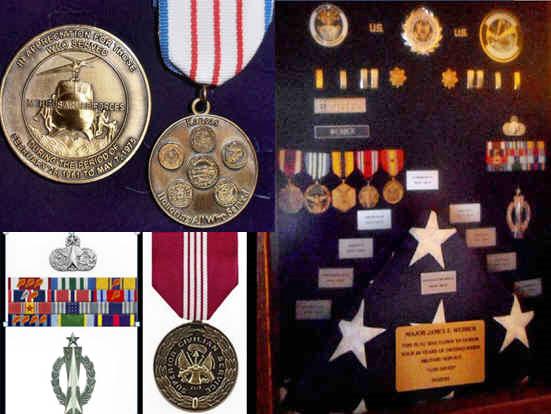 My senior pocket rocket is my favorite badge! My favorite award is my "15th Air Force, Outstanding Space Officer of the Year, 1 July 1980 – 31 June 1981. Because of its rarity, my Air Force Combat Readiness Award with an oak leaf is my favorite medal.
Which individual(s) from your time in the military stand out as having the most positive impact on you and why?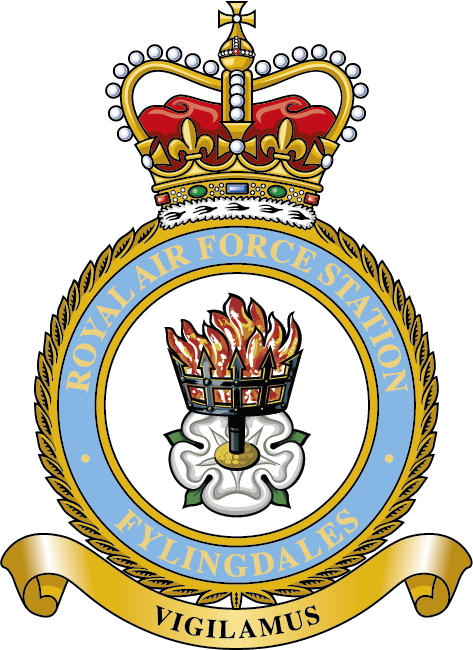 Group Captain (O-6) Roger Sweatman, Commander RAF Fylingdales, 1983-1986, Royal Air Force, UK. This leader was one of the most dynamic, respectful, and responsible men I have met in my 72 years of life. He was a C-130 pilot and a leader without equal. He had high standards and expected all to do their best to perform their duties. However, he was not a micromanager and led by example rather than intimidation! This was a leader you would follow anywhere, and he would be in the front of you the whole time.
Unfortunately, in 1987, after I departed from RAF Fylingdales, Group Captain Sweatman died in a tragic plane crash while training young RAF troops at their undergraduate flight training school. He was my next-door neighbor, became my mentor, and was my friend — My wife and I will NEVER forget him!
What profession did you follow after your military service and what are you doing now? if you are currently serving, what is your present occupational specialty?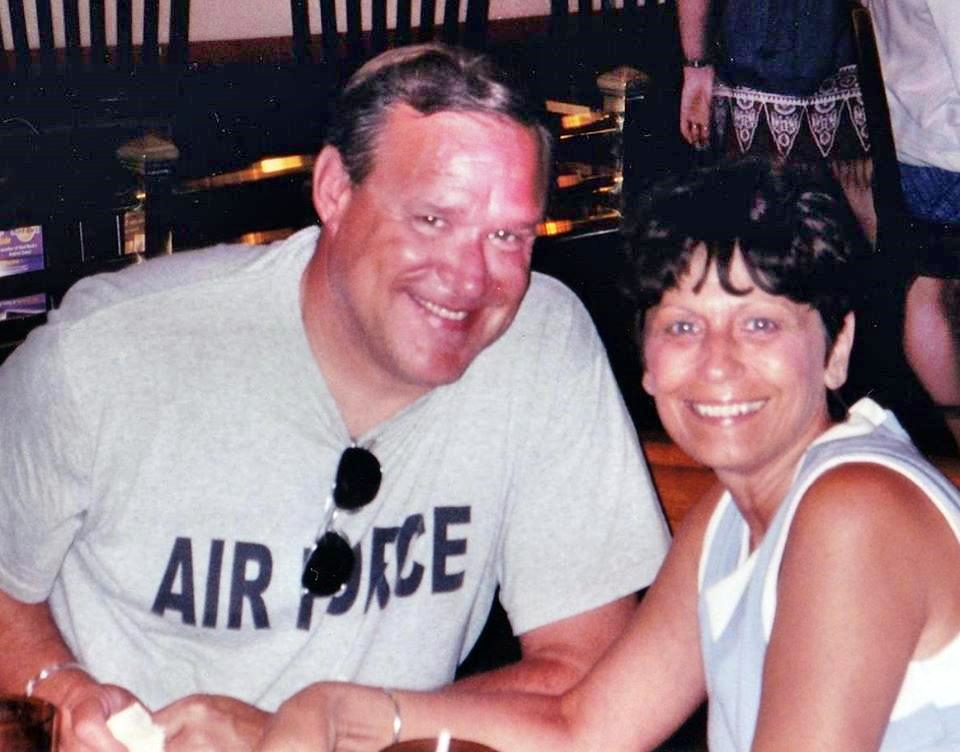 After I retired in 1992, I spent six months basically doing nothing! I attended six interviews within my first couple of months and was offered work at two of those interviews. I decided to wait, as none of the jobs offered really thrilled me. In November of 1992, I was offered a temporary, four-month assignment to assist with constructing a training program with a data communications system run by DARPA. This was something I had done in the Air Force several times. This started a six-and-a-half-year adventure into learning networking, data transfer, computers, and simulations. Wow! Who said you couldn't teach an old dog new tricks?? I ended up being a project manager, chief security officer, and chief instructor for a small military contracting company working closely at Ft Leavenworth.
The internet was just getting underway, and my experience with this small company led to another adventure as a project manager with AT&T. From there, as my experience and technical background expanded, I took a position as a project manager at Birch Telecom in Kansas City. From there, I became a program manager for Ciena Corporation, handling optic fiber networks and equipment transactions with Sprint. Then the dot-com bubble burst, and at the age of 52, I was "downsized" by Ciena. A nice way of saying "fired" and no longer needed. Whew??!! This was my first ever experience with involuntarily being out of work!
Fortunately, I had some friends who worked at Ft Leavenworth. I immediately got over feeling sorry for myself and started a job search by networking with friends. Four days after I was downsized, I found work at Ft Leavenworth supporting the Army as a civilian. After four different positions with the Army and ten years of total time assisting them with networks, programs, and training, I retired completely in June 2012. Since then, I've lived every day knowing that I spent 30 years serving and defending my country. Life is good!
My wife and I are very proud of our contributions to this wonderful country! We were both from the farms of North Eastern Kansas and grew up without nothing more than loving, decent parents. We did not have the money or material things, but we were rich in love and guidance. Neither of us ever thought we would get out of Kansas, much less see the World and defend our Nation's Freedom. We exceeded our dreams over 100 fold!
What military associations are you a member of, if any? what specific benefits do you derive from your memberships?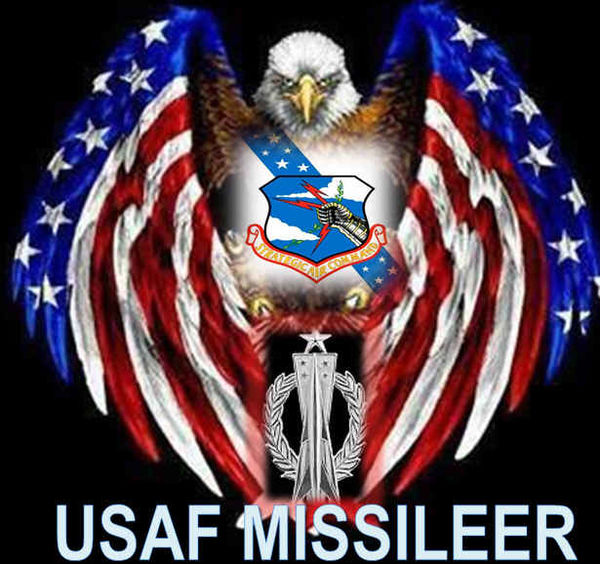 Life member, Air Force Association of Missileers — Life member American Legion. — Life member, Air Force Association. — The benefits are too numerous to mention. But, the biggest one is knowing that I still "COUNT" for something. I always hope that my 30 years of service to my beloved country actually mattered. Some days, recently, I wonder!!
In what ways has serving in the military influenced the way you have approached your life and your career? What do you miss most about your time in the service?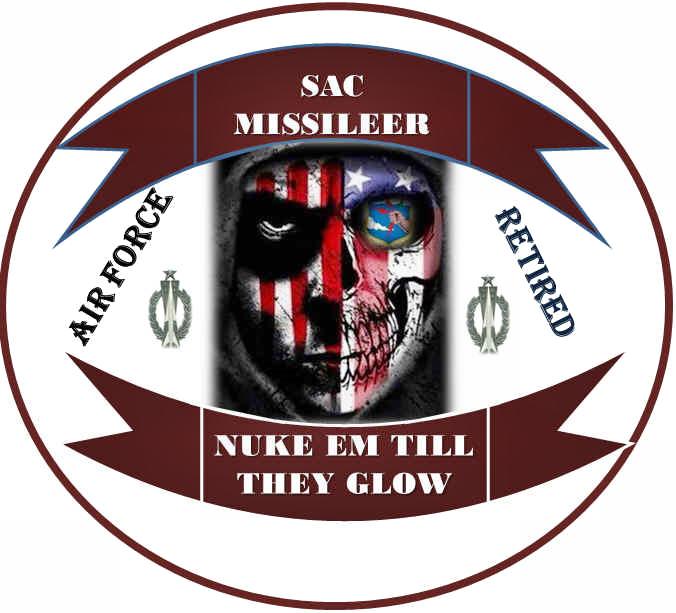 A sense of responsibility, self-sufficiency, duty, and honor was a direct result of my military service! Also, the ability to adapt, learn, and be flexible has allowed me to change career paths several times since leaving service. I was able to learn data communications, computers, networking, and project management all because of my military service influences. Had I accepted the old adage that "you can't teach an old dog new tricks," I would still be digging ditches like I had to do to pay my way through college.
Based on your own experiences, what advice would you give to those who have recently joined the Air Force?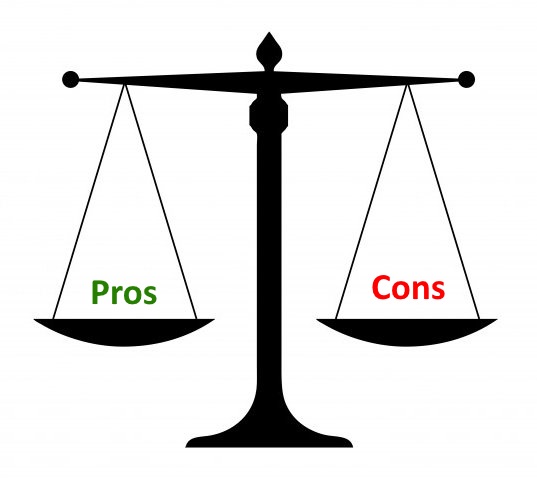 In the last two years, I do not believe joining the military was good for any young person. The reason was my feeling that the administration did not have their back, either on active duty or as a veteran.
In what ways has togetherweserved.com helped you remember your military service and the friends you served with.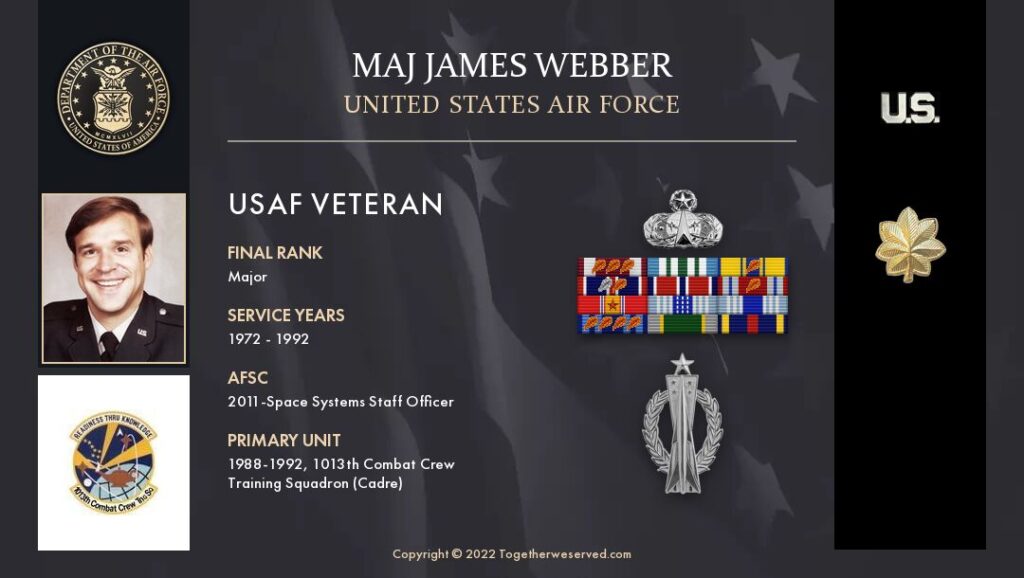 I love the setup and user-friendly sections. The ability to reconnect with those that "ate" some of the same dirt is all important to me. I'm fully retired now and have had some interesting reflections on service, life events, and people. I've come to believe that life is like a book, with many pages, chapters, and characters. My service in the Air Force provided many chapters with many events and characters.
The thing that amazes me most is that some of those early chapters have just recently become more vivid due to meeting places like Together We Served. I've reconnected with four old friends within the last year because of TWS. When you take the time and have a place to focus, the colors and faces are repainted anew!
PRESERVE YOUR OWN SERVICE MEMORIES!
Boot Camp, Units, Combat Operations
Join Togetherweserved.com to Create a Legacy of Your Service
U.S. Marine Corps, U.S. Navy, U.S. Air Force, U.S. Army, U.S. Coast Guard