Bernice Frankel, better known as Bea Arthur, of the U.S. Marine Corps between 1943 and 1945, went on to be one of television's best-loved sitcom stars. As one of the nation's beloved Golden Girls, she was outspoken in and out of the character of Dorothy Zbornak, advocating for the rights of women and minorities. Yet she was also an intensely private person who kept many details of her life to herself for decades.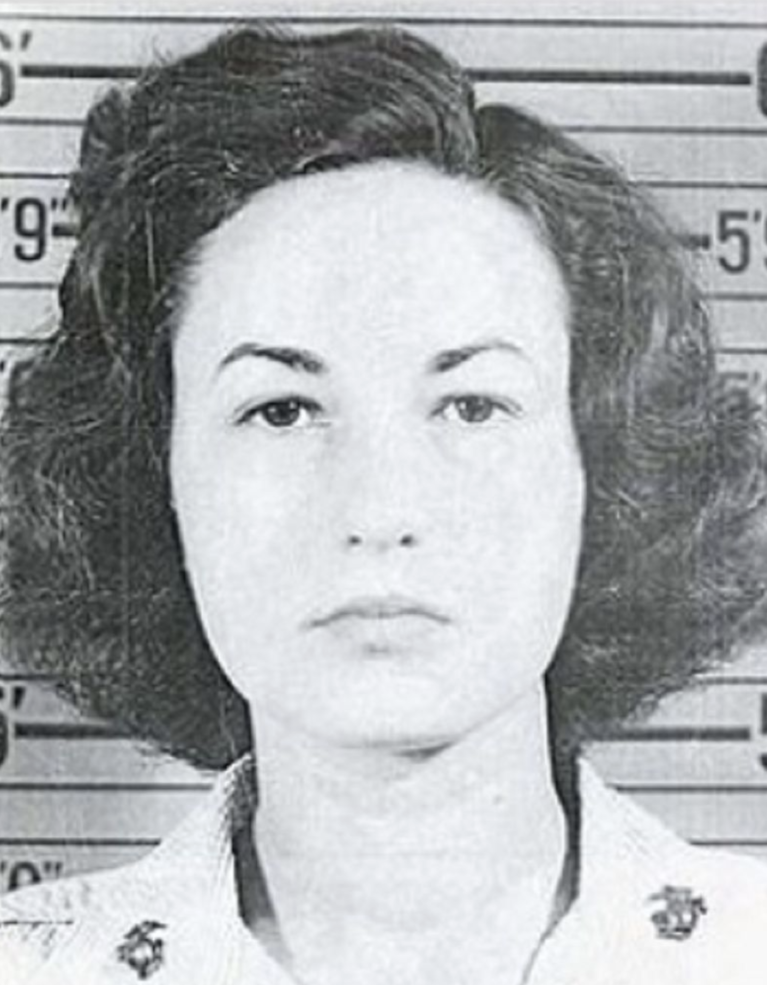 Bea Arthur's Military Career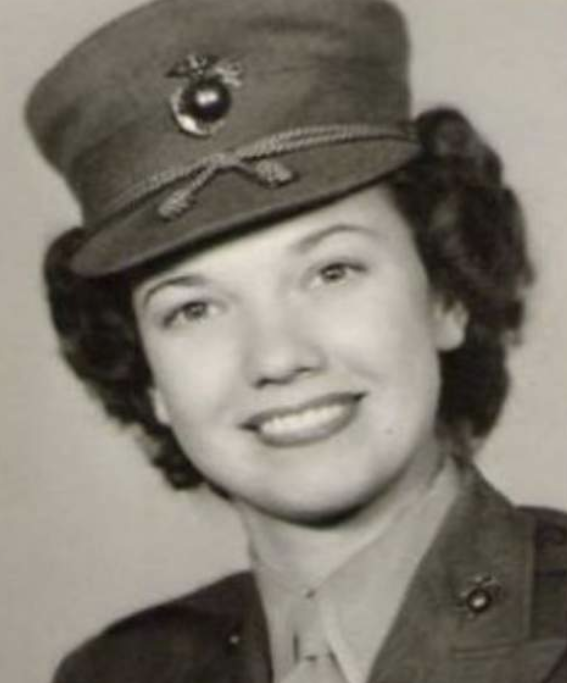 Bea Arthur was born Bernice Frankel in May 1922 to a Jewish family living in Brooklyn, New York. Her family relocated to Cambridge, Maryland in 1933, where her parents opened a women's clothing store. Bernice developed a medical condition called coagulopathy at the age of 16. Her family sent her to boarding school for her health. After high school, she spent a year at Blackstone College for Girls in Virginia before entering the workforce.
According to her official military personnel file, she had held previous jobs as a food analyst at a Maryland packing plant, a hospital lab technician, and an office worker at a New York loan company. However, she departed from these roles to enlist in the United States Marine Corps Women's Reserve in February 1943, just five days after enlistments for women were introduced. Even at that young age, Bernice demonstrated the strong personality for which she became known: her enlistment personality appraisals claimed that she was "over-aggressive" and "argumentative".

Bernice returned to her birthplace of Brooklyn for her basic training in March 1943, and was initially given an assignment as a typist at Marine headquarters in Washington DC. However, after just a few months she put in a request for a transfer, and in June 1943 she was accepted into the Motor Transport School at Camp Lejeune. With this training completed, she worked at a number of Marine bases on the East Coast, before settling at Cherry Point, North Carolina. Bernice also met the fellow Marine who would become her husband Robert Alan Aurthur, the future screenwriter. They married in Ithaca, New York, in 1944, and Bernice changed her name to Bernice Aurthur. After 30 months of service, during which she achieved the rank of Staff Sergeant, Bernice was honorably discharged in September 1945 after the conclusion of World War II.
Bernice Frankel to Bea Arthur
Bernice had been known to the Marines as a capable entertainer, a contralto with 13 years of experience on the piano and organ. However, after her discharge she decided to pursue training in health care. She attended the Franklin School of Science and Arts in Philadelphia, and became a licensed medical technician. However, she changed her mind about the profession after interning for a summer at a local hospital, and instead moved to New York City in order to enroll in the School of Drama at The New School.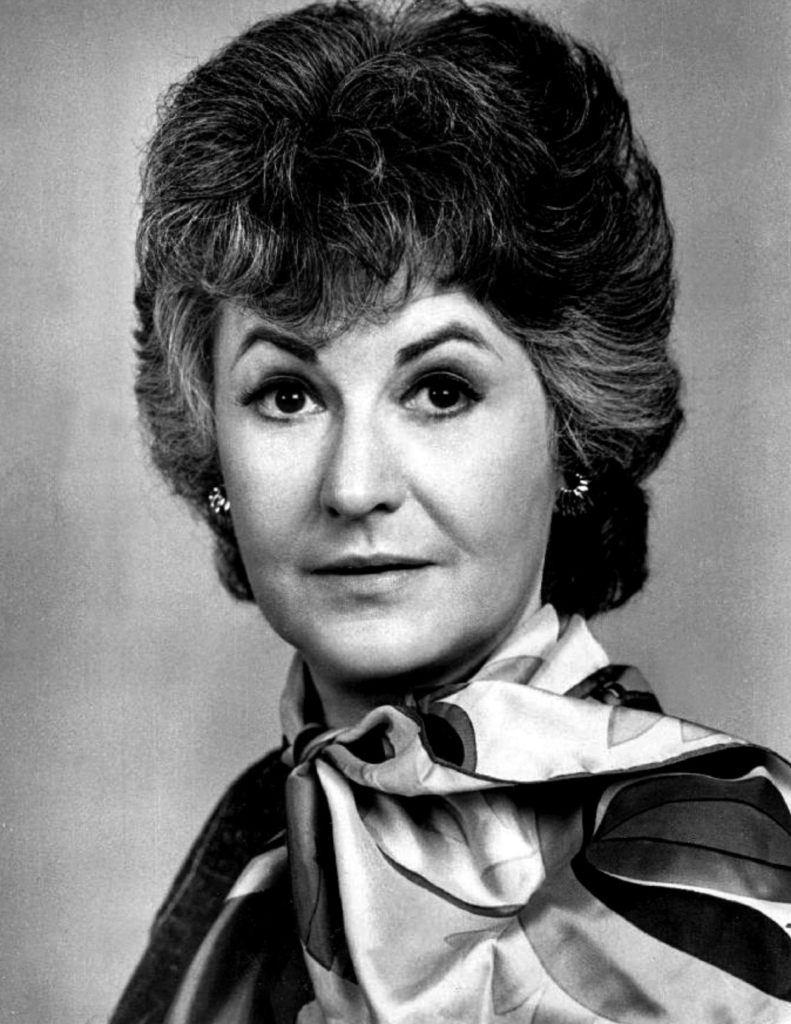 Bernice gained a position in an off-Broadway troupe, and began to establish herself as an actress, appearing in plays such as Lysistrata, The Taming of the Shrew, and Heartbreak House. However, during her years of ascending the ranks as an actress she and her husband Robert parted. Bernice changed her name again, this time to her stage name of Bea Arthur, and remarried that year, this time to the director Gene Saks, with whom she adopted two boys, Matthew and Daniel. She made her Broadway debut in 1954, as Lucy Brown in Threepenny Opera. She was also making sporadic television appearances in theater-adjacent roles, before in 1954 landing a regular role on Caesar's Hour with Sid Caesar.
Arthur Breaks Into Hollywood
Steady work was not easy to come by for Arthur in the 50s and 60s. She had occasional television appearances on variety shows, and theater roles. Her main TV break came when she was cast as a foil to Carrol O'Connell's irascible, bigoted patriarch Archie Bunker in All In The Family. Maude Findlay, Edith's cousin, was outspokenly liberal, educated, and feminist. Arthur was immediately tapped by execs for a backdoor pilot the next season, leading into her own series in 1972 simply titled Maude. The show featured the main character living with her fourth husband and her divorced daughter. Arthur received several award nominations for the role and an Emmy in 1977 for Outstanding Lead Actress in a Comedy Series. The series was prominent for its boldness in tackling topics close to Arthur's heart in real life, as well as in character:
Vietnam
The Nixon administration
Divorce
Menopause
Drug use
Mental illness
Gay rights
Abortion
Spousal abuse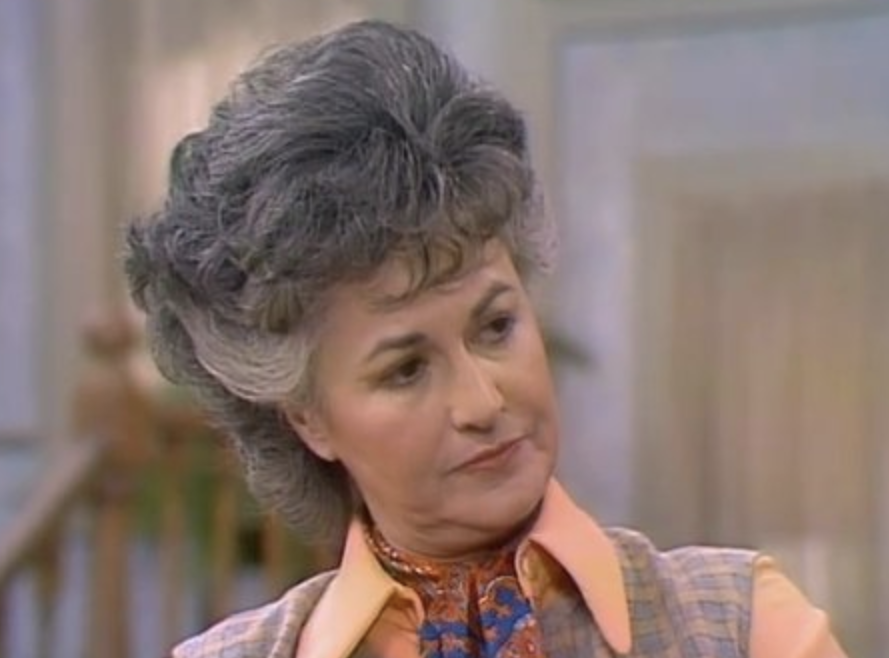 The same year she left the show in 1978, Arthur divorced her second husband. She had recurring roles on programs such as The Mike Douglas Show, The Merv Griffin Show, The Tonight Show Starring Johnny Carson, and Dinah! She also had a guest appearance in the TV film, the Star Wars Holiday Special, including a musical number. In 1983, Arthur starred in Amanda's, the American adaptation of classic British sitcom Fawlty Towers. The show was transplanted from Torquay to a Californian seaside town. However, it was unsuccessful, lasting for only 13 episodes (ironically, one more than its highly-regarded inspiration produced).
Golden Girl and U.S. Marine
n 1985, Arthur was cast in The Golden Girls. It would become her most popular role, and certainly her most critically acclaimed and recognized. All in all, she performed in 180 episodes of the series, playing the acid-tongued divorcee Dorothy Zbornak. She reunited with Rue McClanahan, who had been a co-star on Maude. As a show starring four women, all of whom were relatively advanced in age, the show was frank and open about a lot of issues not covered by other sitcoms of the time. Unlike many shows of the period, this bold approach to controversy ensured that the show aged well comparatively, discussing topics such as:
Same-sex marriage
Elder care
Homelessness and poverty
HIV/AIDS
Immigration
Sexism
Sexual harassment
Teen pregnancy
Adultery
Interracial marriage
Ageism
Painkiller addiction
Gambling addiction
Death and euthanasia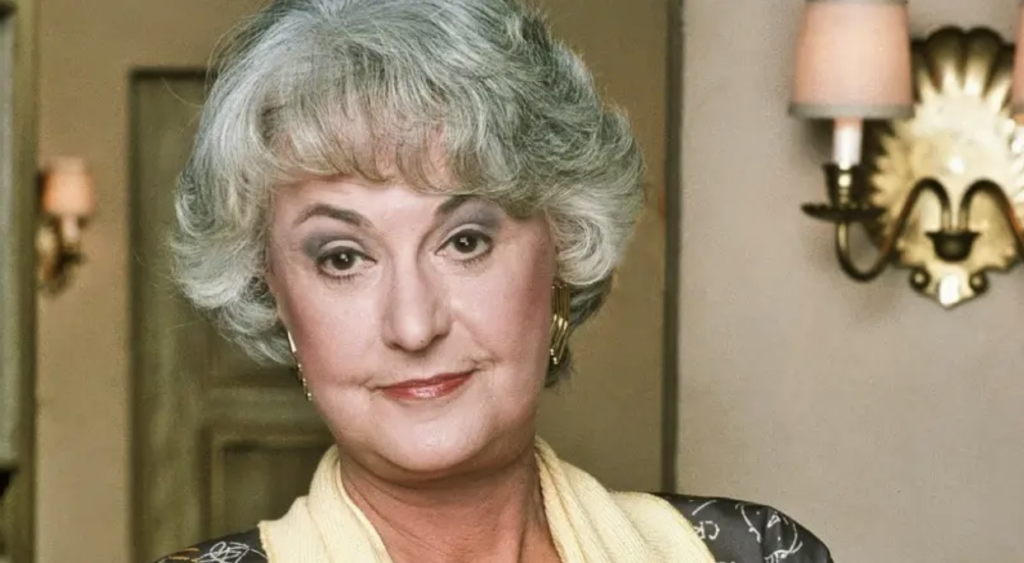 Arthur won a second Emmy in 1988 for portraying Dorothy. She and the cast performed at the British Royal Variety Performance the same year, at the request of the Queen Mother (who was reportedly a fan). The Golden Girls ran until 1992, when Arthur left the show. After this, she turned back to her theatrical roots, making only occasional appearances on television and touring with her one-woman show. In her final years, she took much more interest in philanthropy. After the decades of support she received from the LGBT+ community, she put efforts into publicizing and fundraising for the Ali Forney Center, which helps homeless LGBT+ youth receive food and health care, gives them temporary housing, and supports them finding more permanent housing options.
Bea Arthur died in April 2009 from lung cancer in her Brentwood, Los Angeles home at the age of 86. The Broadway community dimmed the marquees of the theater district for a minute in memorial.
Bea Arthur Kept a Lifelong Secret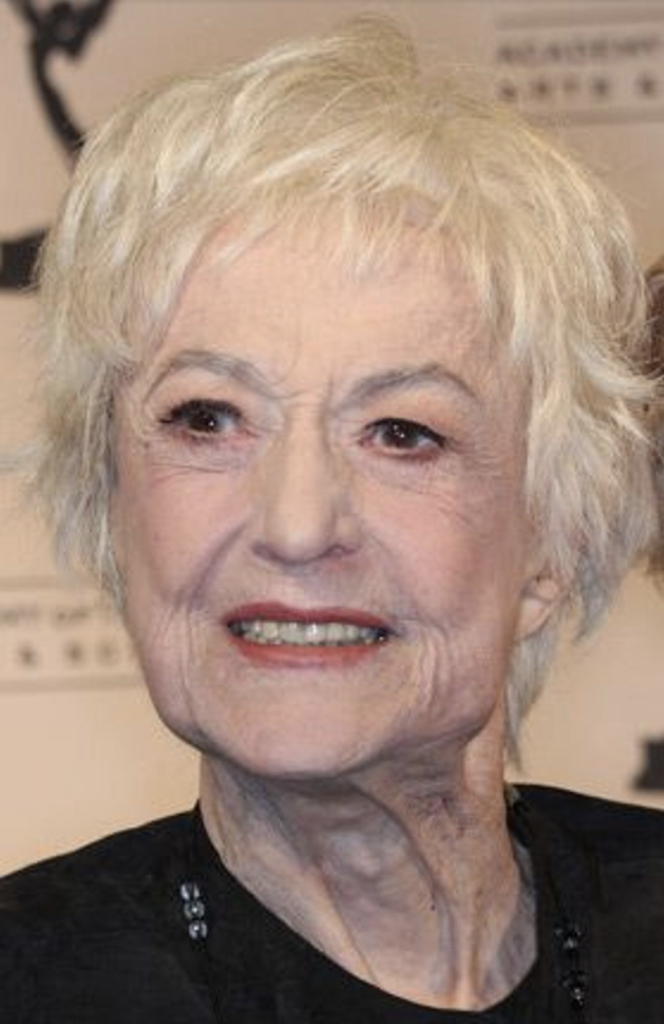 Unusually, especially considering the trail she blazed as one of the first women in the Marine Corps Women's Reserve, Bea Arthur denied ever being an enlisted member of the Marine Corps. It is thanks to records available from the National Archives that her contribution to the war effort can be learned. Though her reasons for wanting to keep the information to herself are her own, Together We Served honors her service and contributions to the entertainment industry, as well as her philanthropic efforts protecting innocents: children, animals, and vulnerable teens.