For seventeen-year-old high school dropout Jim Bathurst, the Marine Corps reputation for making men out of boys was something he desperately needed when he enlisted in March of 1958. What began as a four-year hitch lasted nearly thirty-six years and included an interesting assortment of duty stations and assignments as both enlisted and officer. We'll All Die As Marines narrates a story about a young, free-spirited kid from Dundalk, Maryland, and how the Corps captured his body, mind, and spirit. Slowly, but persistently, the Corps transformed him into someone whose first love would forever be the United States Marine Corps.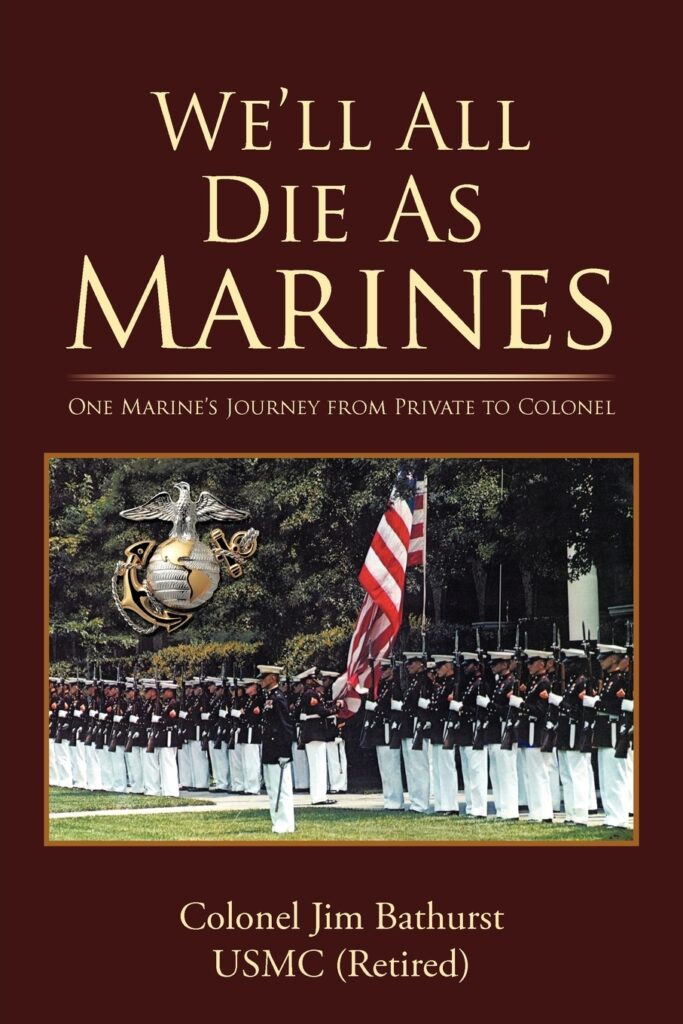 We'll All Die As Marines is not only his leadership, service, and training but also regales many tales of his fellow Marines that will have the reader laughing, cheering, and at times crying. In this memoir, Bathurst reveals that for him-a former DI who was awarded the Silver Star, Bronze Star Medal with Combat "V", Purple Heart, and a combat commission to second lieutenant, the Corps was not a job, a career, or even a profession; it was – and still is – a way of life.

Reader Reviews on We'll All Die As Marines
Gripping read! Marines will recognize the names and places, and instantly feel as if you are part of the story either in the field, standing post, aboard ship, in garrison barracks, or having a beer at the base club. There is leadership in action at every chapter of this Marines life and the results have contributed to the success of the Marine Corps, his charges, and his own. Civilians will get a real and honest view in the life of a Marine. I recommend adding this book to your personal library, and it should definitely be on the United States Marine Corps Commandant Reading List.
Unknown Reader
Since I am not an avid reader, I found it astonishing that I simply could not put this book down once I started it. The author's tales about himself and his fellow Marines had me laughing hysterically one minute and crying the next. Perhaps it was because I was, excuse me, am a Marine who served on active duty for three years. For those unfamiliar with the Marines, the title may seem somewhat strange and even a tad gory, but once you read the book, it becomes clear. In sum, a great read that I thoroughly enjoyed.
Unknown Reader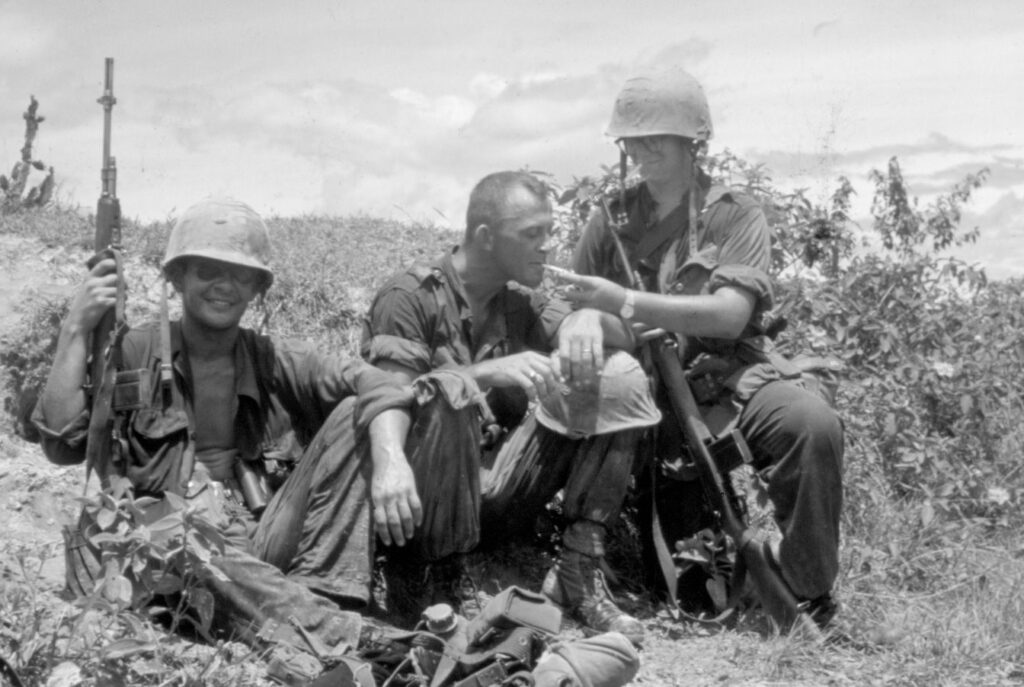 Jim and I served together at Marine Barracks, Yokosuka in the late 50″s. We worked at the Naval base brig and I think that the continual drilling of the prisoners led us both to apply for and get accepted to drill instructor school. However, in my case, I ended up being channeled to the warrant officer program and Jim continued to become a DI.
His leadership and demand for discipline with the prisoners were both qualities that followed him through the rest of his long career. I should not be surprised to see him ending up as a Colonel with the respect of those that served with him including me. Jim, best regards.
Dave Penman, Major, USMC (ret) LDO
About the Author
James Bathurst enlisted in the Marine Corps in 1958. After advancing to gunnery sergeant, he received a combat commission to second lieutenant while he was in Vietnam. With nearly thirty-six years of service, he retired as a Colonel of Marines. James and his bride, Nancy, live in Girard, Illinois. They have five children and nine grandchildren.