Reflections of Valour is a tale of untested lovers from different backgrounds during the tumultuous early days of the Vietnam War. Brenda Walker attends an exclusive East Coast women's college and enjoys the trappings of her wealthy suburban environment. John Briggs is from a modest Midwestern working-class family, dedicated to his career as a Marine. Despite their differing worldviews and priorities, their relationship develops and deepens.
When he is called to war, Briggs is torn between a sense of duty and having to leave behind the woman he loves. When he departs to serve his country overseas, their future is thrown into uncertainty.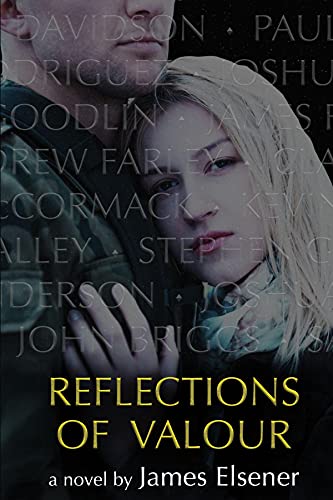 In Vietnam, Briggs emerges as a leader among the young troops trying to survive combat. The reader experiences the exhilaration, the boredom, the confusion, and the horrors of war. Briggs witnesses many atrocities and tragedies, from the murder of Vietnamese civilians to the death of his brothers-in-arms in a tragic accident. He narrowly escapes enemy capture.
As an artillery forward observer in the DMZ, Briggs' unit hunts for the enemy across a barren and blighted landscape, poisoned by American use of deadly 'Rainbow' herbicides. Eventually the hunter becomes the hunted, as Briggs' unit is ambushed, and he narrowly survives the fierce firefight. Critically wounded, Briggs' next battle is to recover from his wounds and exposure to Agent Orange.
Many years later, Brenda Walker passes slowly by Panel 15-E of "The Wall," the memorial to those who paid the ultimate sacrifice during the Vietnam War. There, etched into the black granite, she spots the name of her college sweetheart, "John Briggs." She had never known his fate until now.
---

---
John Briggs' place of honor on "The Wall" is more than a name. Like 57,939 other names, it is a life story. Two decades after they said goodbye, Brenda finally learns why he was drawn to war and what happened to him afterward. Her life is changed forever by knowing him and loving him.
Reflection of Valour is a novel of love, peace, and of closure.
"This is a worthwhile book; informative, credible, engaging, and its author is an actual witness to and participant in the Vietnam war, its era and aftermath. "Reflections of Valour" has something important to say and remember as we live our lives." ~ Bob Saigh
About the Author of Reflections of Valour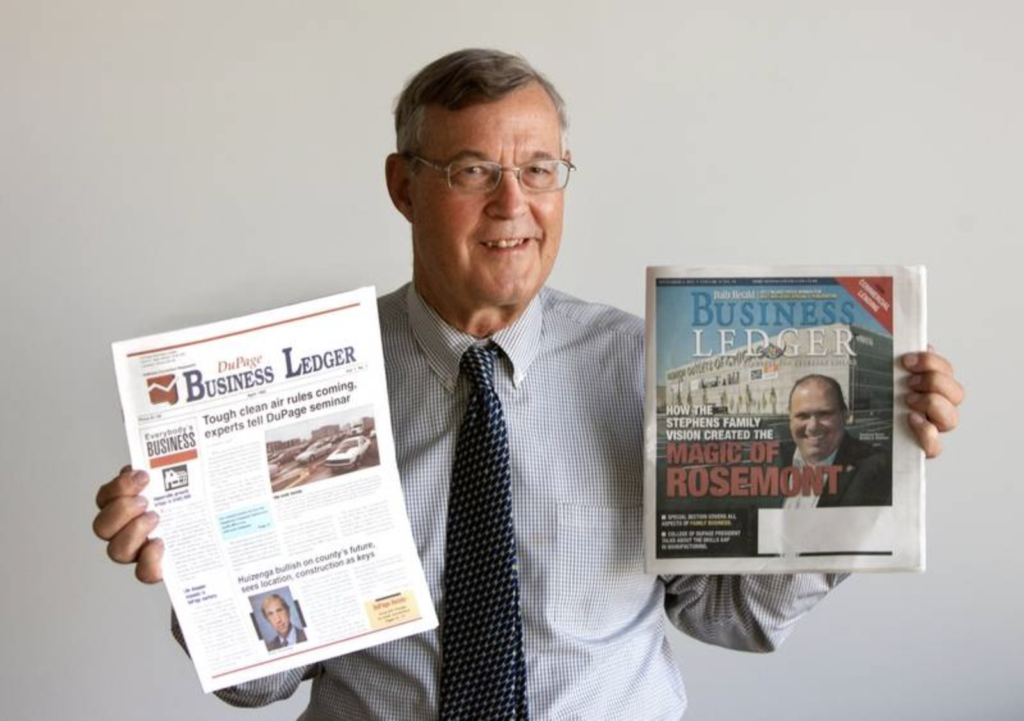 James Elsener was born in Chicago, Illinois, and raised in southern Michigan. He enlisted in the United States Marine Corps after high school, and served for four and a half years on active duty. He spent a tour in Vietnam as a radio operator in an artillery unit. Studying at Western Michigan University, he got his first journalism job as a reporter with the City News Bureau of Chicago, and later worked for the Chicago Tribune.
Elsener spent 47 years in the newspaper industry, progressing from reporter to columnist then editor, association executive, advertising sales representative, and owner/publisher. He now writes books and lives with his wife Patricia in River Forest, Illinois.