When the author John Douglas Foster was wounded while serving in Vietnam during the 1968 Tet Offensive, he received more than a piece of metal in his body – haunting memories of comrades opened his soul in a quest to learn more about those who didn't return. Sketching a fascinating portrait of the lives of those who fought and died valiantly, Foster pens a riveting and gut-wrenching read in Heroes from the Wall, ensuring that these heroes will never be forgotten by future generation who didn't know them on the battlefield.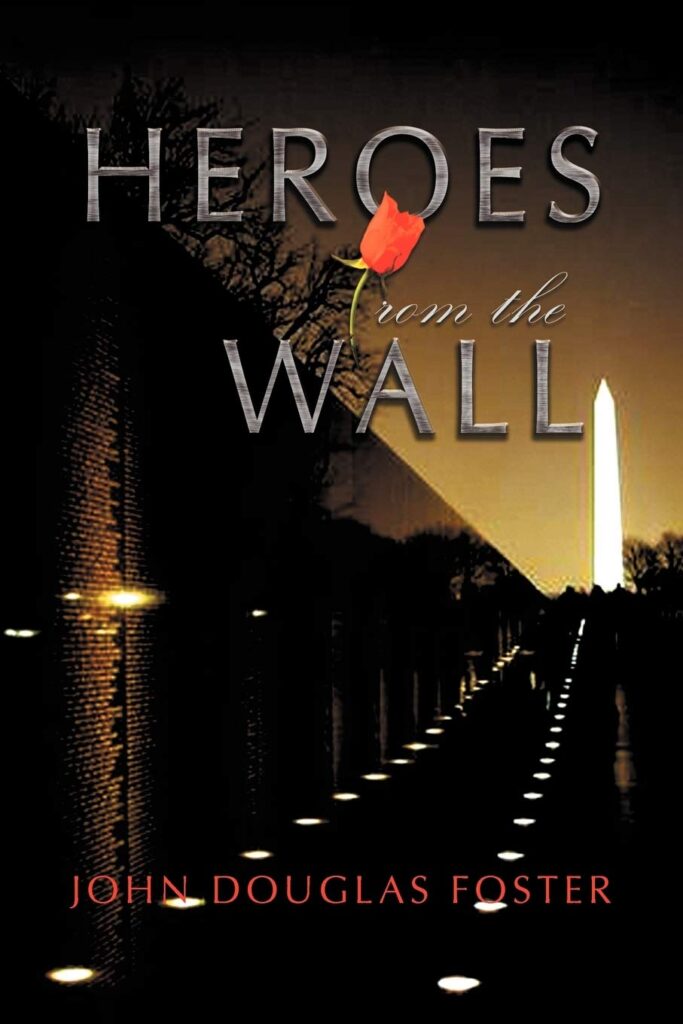 Foster seamlessly captures their quirks of personality, playful antics, heroic actions, compassion and care for others, their caring and sharing with their comrades, tender caring for their family and affirmation of life while engulfed in places of death. Foster writes with candor and resonating tone.
---

---
Reader's Reviews on Heroes From the Wall
An unknown name on a gravestone is as dead as the person in the grave. John Foster has brought dead names on the Vietnam memorial Wall to life through telling the stories behind the names. With careful research and storyteller's eye, Foster reveals the heart, hopes, dreams and ultimate sacrifice that were made by these soldiers and Marines. The reader is given a portal through the reflection on the smooth granite into the reals lives of real people who died too young. These unsung heroes have now been sung.
~Karl Marlantes, author of New York Times bestseller MATTERHORN
As a US Marine Veteran of two tours in Viet Nam I was greatly touched by the stories in Heroes From the Wall. The book is well-written and interesting. I would recommend this book to all who would know how and why people served their country in the Viet Nam conflict
~Sergeant Major Robert S. Ryan. USMC, Retired
John Foster has captured and presented for all to remember the supreme sacrifices that those who fought and died in Vietnam and surrounding countries made. The book is outstanding in the way that the many stories are told! My squad leader at the U. S. Naval Academy, Lt. Commander Barton S. Creed, USN, was the pilot of an A7E aircraft which launched from the USS Ranger for a combat mission on March 13, 1971. He was shot down over the Ho Chi Minh Trail in Laos. He ejected from the aircraft. Search and rescue helicopters made numerous attempts to pick him up, but to no avail. He never returned. I miss him still and think about him often. John's book pays tribute to the many others who were either killed in action and/or captured and never returned. I highly recommend it.
~Colonel Michael E. Lowe, USMC (Ret.)
I hope that someday this book will be required in schools. This must have been a very emotional book to write. It was certainly emotional to read. I highly recommend this book.
~Angie Maher
About the Author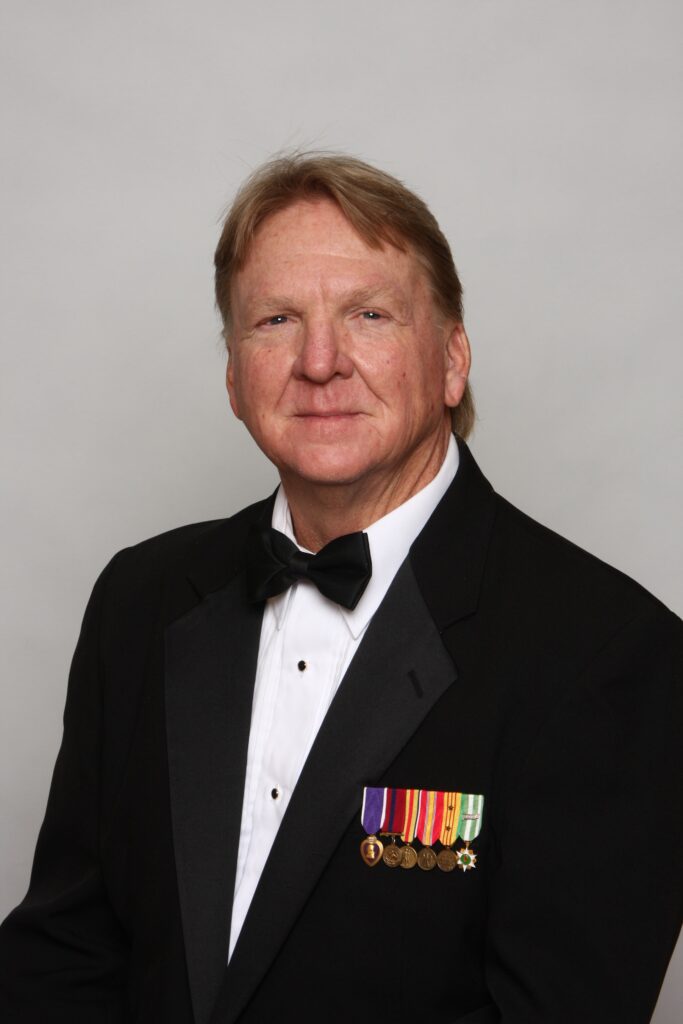 John Douglas Foster was born in Los Angeles, California. He attended high school in Santa Cruz, California. In 1966, immediately after high school, he enlisted in the Marine Corps. He saw combat with the Second Battalion, Ninth Marine Regiment in 1967 and 1968. He was wounded during Tet of 1968. After Vietnam, Mr. Foster served as a Marine security guard with the American Embassy in Kabul, Afghanistan. He separated from the Marine Corps in 1979.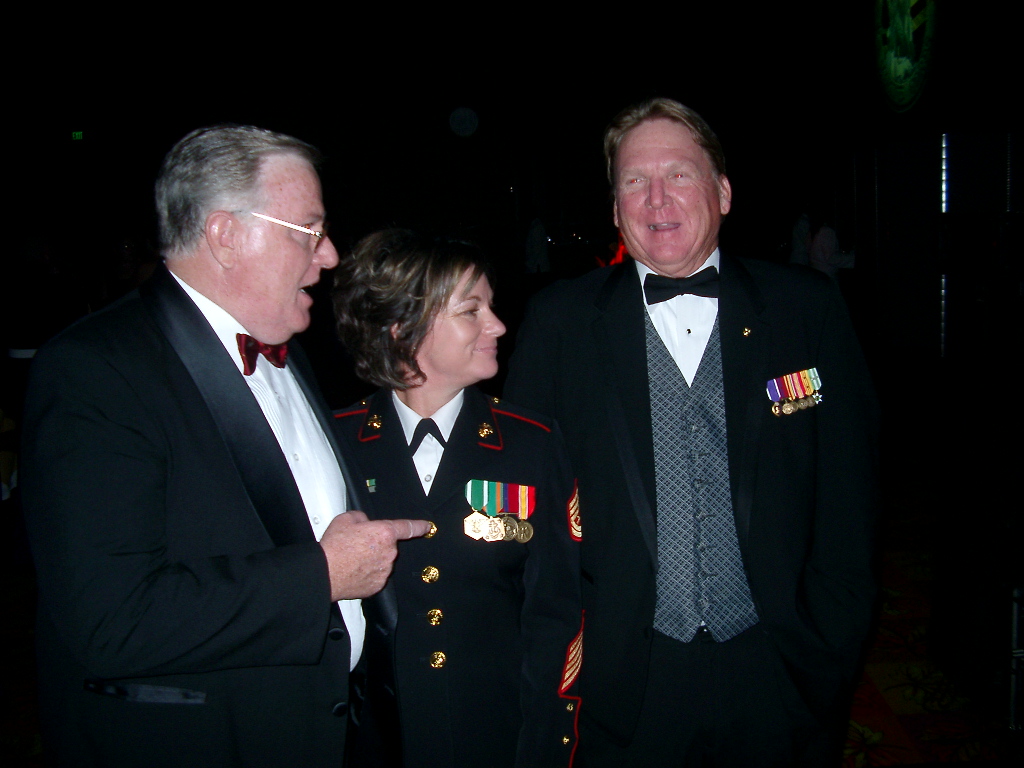 John Douglas Foster also received his bachelor's degree from Sonoma State University in 1979. John Foster is currently living in Southern California with his wife, Noelly. He is also a TWS member and there are many Marines on TWS that know his books. All profits from sales are being equally donated to the Vietnam Veteran's Memorial Fund and the Make a Wish Foundation.