PRESERVING A MILITARY LEGACY FOR FUTURE GENERATIONS
The following Reflections represents CWO3 Joe Loiseau's legacy of his military service from 1969 to 1990. If you are a Veteran, consider preserving a record of your own military service, including your memories and photographs, on Togetherweserved.com (TWS), the leading archive of living military history. The following Service Reflections is an easy-to-complete self-interview, located on your TWS Military Service Page, which enables you to remember key people and events from your military service and the impact they made on your life. Start recording your own Military Memories HERE.
Please describe who or what influenced your decision to join the Coast Guard.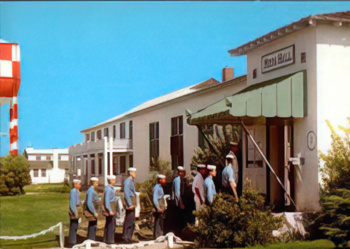 In 1968-69, I was in my senior year of high school when the Vietnam War was still raging. I knew the likelihood of being drafted into the Army and sent to Vietnam was pretty good. I neither wanted to go into the Army nor to Vietnam. My best option was to check out the U.S. Coast Guard. That's when I discovered there was a six-month waiting list for the Coast Guard. I went down to the Coast Guard recruiting station in January 1969, signed the enlistment papers and continued my high school education.
On a Friday in June 1969, I graduated from high school and on Monday, two days later, I was in boot camp. What I could not have ever dreamed of at the time was that Vietnam was indeed going to be a part of my future after all.
Whether you were in the service for several years or as a career, please describe the direction or path you took. What was your reason for leaving?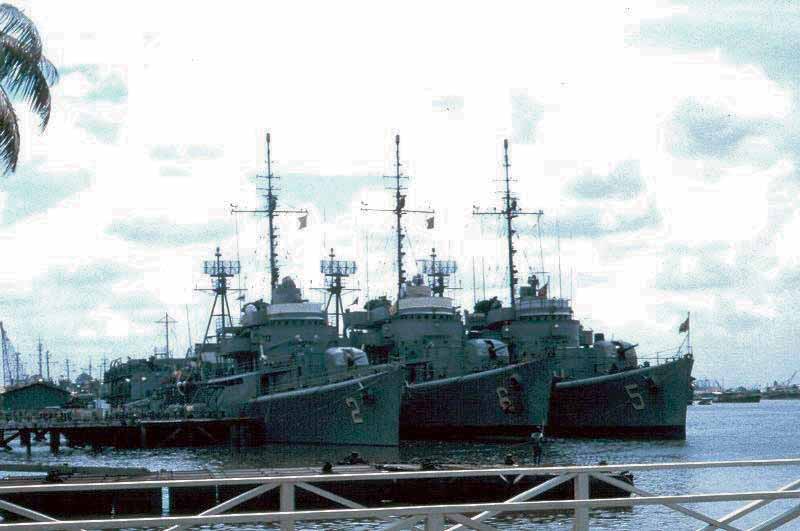 I made it through boot camp without much of a problem and was assigned as a Fireman Apprentice aboard the 190-foot buoy tender, U.S. Coast Guard Cutter Spar (WLB 403), where I spend a lot of time chipping and painting in the engine room. The Spar got its name in honor of the Coast Guard Women's Reserve. After eight months on the ship, I got orders to attend the Engineman School in Great Lakes, Illinois.
Upon graduating, I was assigned to the U.S. Coast Guard Cutter Castle Rock (WHEC-383) where I made Engineman Third Class (EN3). I was aboard the Castle Rock for just under two years. It was on her when we patrolled the South China Sea off Vietnam.
Following the Vietnam deployment, I was assigned to Station Gay Head which was a small boat station on Martha's Vineyard, Massachusetts. While stationed here I was promoted to Engineman Second Class (EN2). The station was later named Station Menemsha. This was a great assignment. Quiet, restful and good living.
It was at my next duty station at Base Gloucester City, New Jersey, where I decided to reenlist.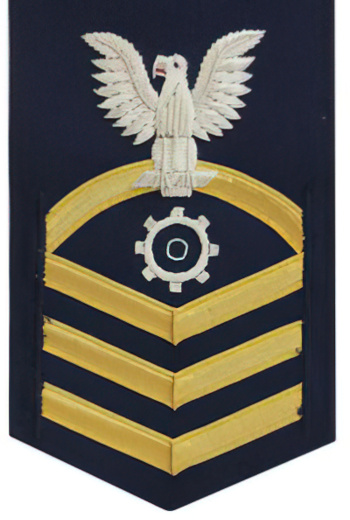 I was then sent to the Coast Guard Training Center (Tracen) at Cape May, New Jersey where I worked in the motor pool. I was also promoted to Engineman First Class (EM1). Shortly thereafter, the Coast Guard decided to combine all Engineman, Boilermakers and Machinist's Mate into Machinery Technicians (MKs). That change made my new rating Machinery Technician First Class (MK1).
My next assignment was an isolated duty for one long year at Long Range Aids to Navigation (LORAN) Station Angaur. A little 3 square mile island located at the southwestern end of the Palau archipelago.
When my one year of separation from the rest of the civilized world was up, I went back to sea. This time on a 95-foot patrol boat out of Atlantic City, New Jersey.
When I made Machinery Technician Chief (MKC), I transferred Beach Haven Station, New Jersey to take up the post of Engineering Petty Officer(EPO).
After my promotion to Chief Warrant Officer Two (ENG), I was shipped off to the Marine Safety Office, Lake Charles, Louisiana where I got the job of Marine Inspector and Investigator.
Next, it was to the Marine Inspection Office (MIO) in Philadelphia where I rose to the rank of Chief Warrant Officer Three (ENG).
Last duty station was at the Marine Safety Offices (MSO), Philadelphia. It was here, on August 1, 1990, that I retired, just 3 days before the 200th Birthday of the Coast Guard.
If you participated in any military operations, including combat, humanitarian and peacekeeping operations, please describe those which made a lasting impact on you and, if life-changing, in what way?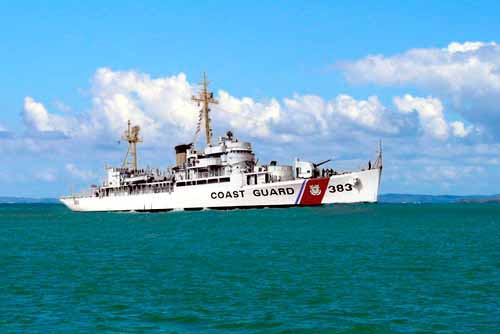 I was aboard the USCGC Castle Rock when we got orders assigning us to Coast Guard Squadron Three in Vietnam in 1971. We arrived in Vietnam in July 1971. While in between patrols we went to Singapore for R&R. While there we had engineering problems and flooded out B-2 engine room. After making repairs we resumed our patrols in Vietnam. Our mission was to operate in conjunction with U.S. Naval forces interdicting Vietnamese boats suspected of smuggling arms, ammunition and other contraband along the coastline.
We also provided gunfire support for ground forces engaged in firefights inland. In the early morning hours on December 21st, while moored to a pier in Saigon along with the USCGC Cook Inlet, we came under a rocket attack by the Vietcong.
Later that day we had a change of command and turned the vessels over to the Vietnamese Navy. Luckily, nobody was injured.
Of all your duty stations or assignments, which one do you have fondest memories of and why? Which was your least favorite?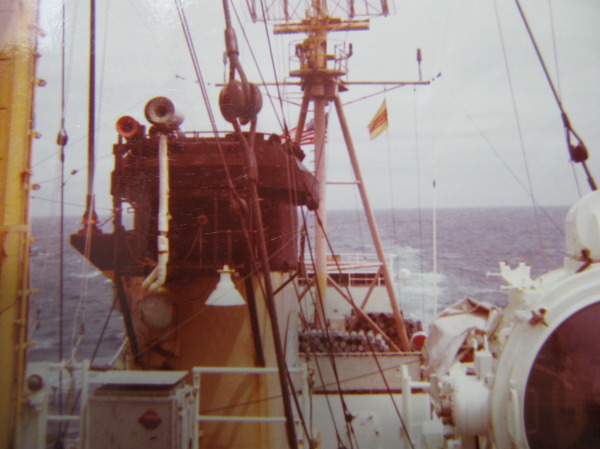 After 21 years of military service, I naturally have fond memories of just about all of my duty stations. But narrowing it down to one, I would have to pick the USCGC Castle Rock. During the two years I was aboard, she took me about three-quarters of the way around the world. We hit ports in Norway, Holland, Cuba, Newfoundland, Jamaica, Puerto Rico, the Panama Canal, Hawaii, Guam, Philippines, Singapore, and Vietnam. We crossed the Arctic Circle, International Dateline and the Equator.
We crossed the Pacific Ocean from Balboa, Panama to Hawaii with no boilers and no way to make fresh water. Without fresh water, we had to shower using salt water through pipes hooked into the fire main system. On this trip, we often hit rain squalls and I remember this one time some of us were taking showers on deck in a rain squall. There we were all soaped up and out of the rain squall. The Commanding Officer ordered the bridge to turn about and go directly through the rain squall so everyone could rinse off the soap.
It wasn't pleasant or funny at the time but it sure makes for fun stories and fond memories now.
From your entire military service, describe any memories you still reflect back on to this day.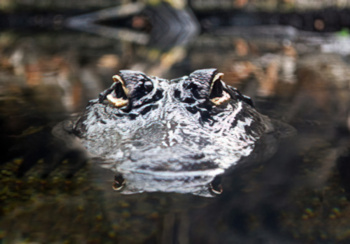 So many memories but I'd have to say it was the time I was stationed at the Marine Safety Detachment in Lake Charles, Louisiana. I was the duty inspector and investigator when I received a call around 2 a.m. of a collision between two barges on the intra-coastal waterway. I called the duty boat crew and told them to launch the outboard boat and meet me at the dock on the intra-coastal so they could transport me out to the scene.
I was standing on the small pier, which was about 3 feet above the water. While shining my flashlight into the murky water I was surprised by two beady eyes staring at me. Yes, it was an alligator. That pier felt like it just shrunk to about a foot wide. When the boat got there I made extra sure that I didn't fall in the water.
Later that day we spotted a 6 to 8-foot gator sunning itself on the bank.
What professional achievements are you most proud of from your military career?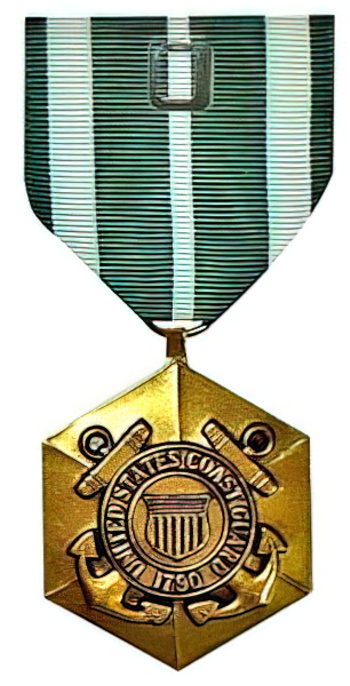 Coast Guard Commendation Medal with the Operational device for the rescue of a captain of a sinking tugboat about 25 miles off the Atlantic City coast. It was in cold November night with a heavy wind blowing off the ocean, churning up a wave to 6 to 8 foot high. When we attempted to put in our Zodiac rescue boat it blew sideways against the hull of the USCGC Cape Starr. I and my 3rd Class Petty Officer, along with the Seaman Coxswain driving the boat, managed to kick it down into the water, climb aboard and motor over to the tugboat in trouble. Getting out to the tugboat through the waves was a little difficult but manageable.
When we arrive and climbed aboard the tugboat, I noticed it was taking on lots of water. As the Cape Starr was preparing to get a tow line that would allow us to turn the tugboat toward the sea, we noticed more and more water was coming up over the sides. I informed the tugboat Captain to come down from the bridge as we needed to get off his boat. Our portable radio didn't work so I grabbed my flashlight and sent an SOS to get the Zodiac back to us ASAP.
As it arrived a wave hit the tugboat, sending the PO3 into the volatile water. Within seconds, the tugboat Captain slipped and also fell into the icy waters. I was stepping through the tires on its starboard bow when the tugboat began rolling in such a way I knew in a matter of a few minutes it would capsize.
I jumped into the cold water, grabbed the tugboat Captain and with the help of the Coxswain loaded him into the Zodiac. When I looked back at the tugboat, its bow was the only thing sticking out of the water. Ten seconds later, it was gone.
We got the PO3 into the Zodiac and to protect our soaking wet bodies from the freezing wind and possible hypothermia, we all laid down on the floor of the Zodiac on our way back to the Cape Starr.
As we got closer, I stuck my head up and I heard everyone cheering. When we got back I asked what they were cheering about and they said that they were cheering that we made it. They didn't see anybody on the Zodiac at first and they thought we went down with the tugboat.
Of all the medals, awards, formal presentations and qualification badges you received, or other memorabilia, which one is the most meaningful to you and why?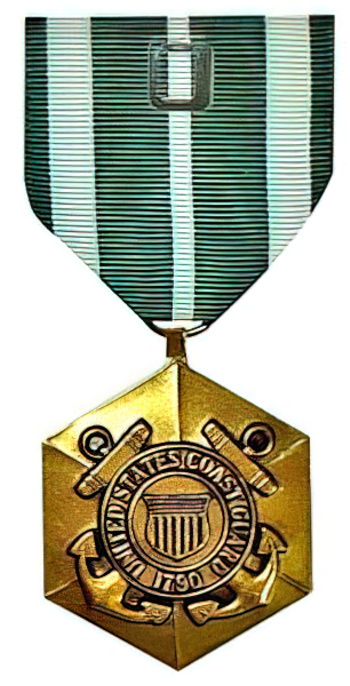 The Coast Guard Commendation Medal. We may not have saved the tugboat but we did save it's Captain.
Which individual(s) from your time in the military stand out as having the most positive impact on you and why?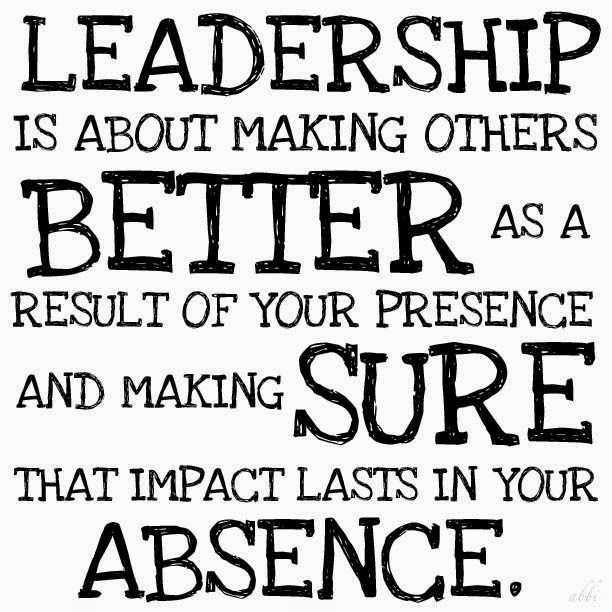 I met a lot of great people in the Coast Guard and every one of them impacted me in some way or another. But the one that I believe had the biggest impact on me was CWO4 Mike Sowden at Station Beach Haven. He was just a super Commanding Officer who was not only widely respected by all under his command but his superiors as well. He constantly set a good example in getting the job done. My career was more productive because I always tried to set as good an example as he did.
As for all of my other shipmates out there that I was stationed with, you were all in the running.
Can you recount a particular incident from your service, which may or may not have been funny at the time, but still makes you laugh?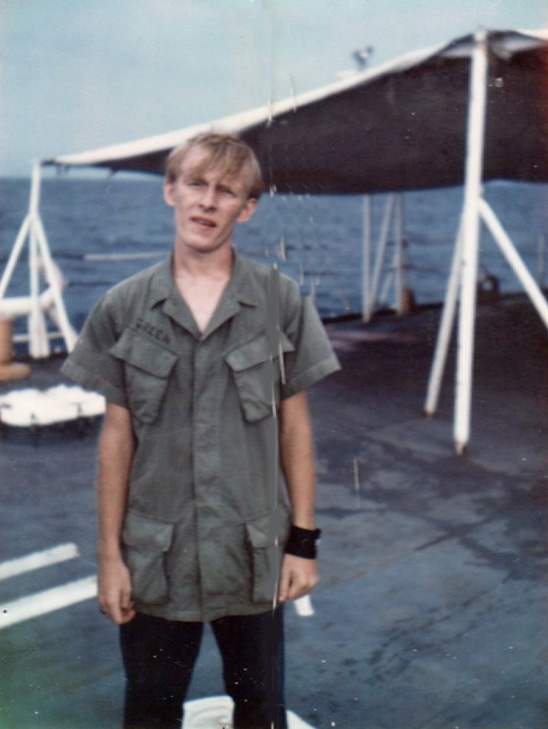 It was aboard the USCGC Castle Rock during a Cadet cruise that involved a certain Cadet standing watch in the engine room. The throttle man at the time was EN3 Tim Green. He told the Cadet to take the two trash cans up on deck to empty them over the side. One was brand new and other was old and rusty with ragged holes punched in its sides. He carefully instructed the cadet to empty the new one over the side, bring it back to the engine room but to throw the old one over the side with the trash. Somehow the Cadet got confused.
He did the opposite. He "float tested" the new trash can by tossing it over the side and brought back the old trash can to the engine room. Tim started yelling at him, picked up a chair and threw it between the main engines. The Cadet took off running out of the engine room and we never saw him for the rest of the cruise.
Just think, he was one of our future Officers. Who knows he may have made it to be Commandant of the Coast Guard someday.
To this day, I still chuckle about it.
What profession did you follow after your military service, and what are you doing now? If you are currently serving, what is your present occupational specialty?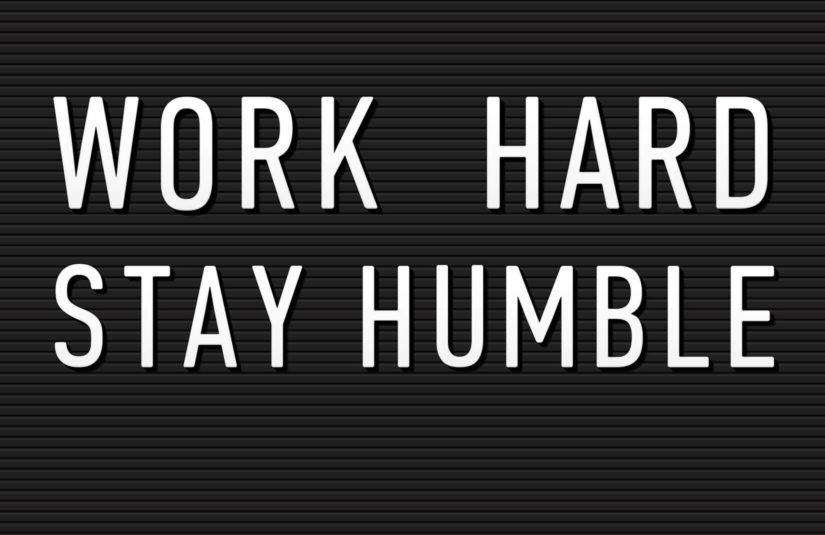 After I retired I worked for about a year doing emissions monitoring in the oil refineries in the area.
After that, I had a job as a nondestructive tester at a chlorine plant followed by an assistant regulatory compliance manager in a fruit juice plant.
After being let go from there I started my own marine cargo surveying business which I have been doing for the past 15 years.
What military associations are you a member of, if any? What specific benefits do you derive from your memberships?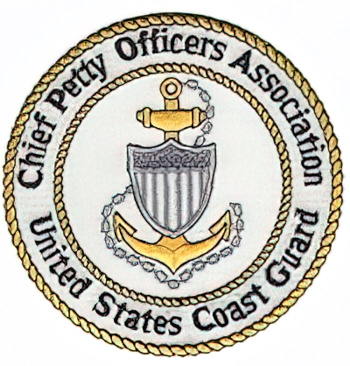 I am a life member of both the Coast Guard Chief Petty Officers Association and the Coast Guard Combat Veterans Association. I am also a member of both the Coast Guard Chief Warrant and Warrant Officers Association and the Military Officers Association of America. I receive literature from all of these associations which helps keep me up to date on things still going on in the military and changes in any retirement benefits.
In what ways has serving in the military influenced the way you have approached your life and your career? What do you miss most about your time in the service?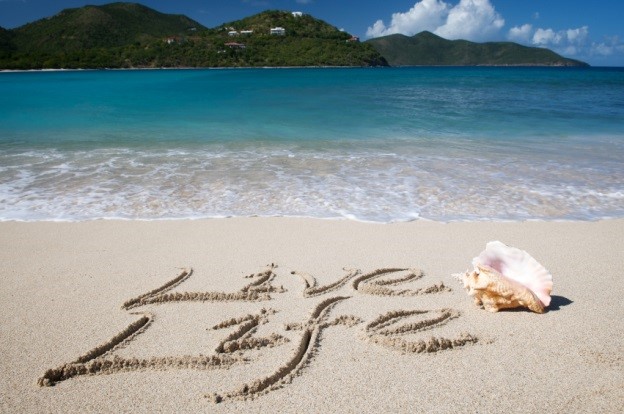 After almost being blown up in Vietnam and almost going down with a sinking tugboat, I like to take one day at a time and try not to worry about tomorrow. Someday tomorrow will not get here, so you just have to live life to the fullest every day.
Based on your own experiences, what advice would you give to those who have recently joined the Coast Guard?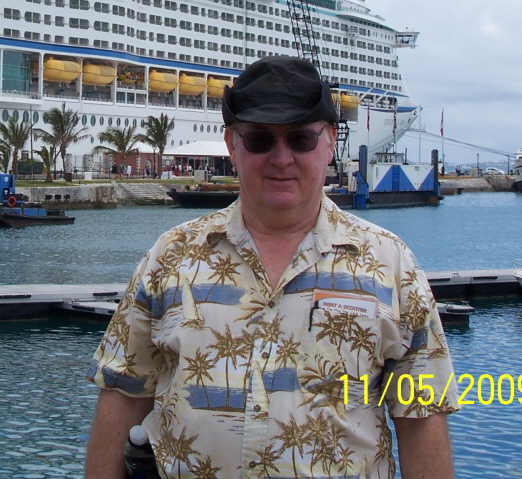 Take a close look at what you're currently doing in the Coast Guard. If you like what you are doing, then stay in and maybe even make a career out of it. If you are considering staying in but are not completely certain, look at those above you in rank from Petty Officer to Chiefs to Officers to see what they are doing and remember that you could be in their position someday if you stay in the Coast Guard.
The Coast Guard transfers its people every three or four years. So if there is someone that you don't get along, remember either you or he/she will end up ultimately get transferred.
On the other hand, if you're the type that can get a good job and go to that job every day for the rest of your life, then a career in the Coast Guard may not be right for you.
In what ways has togetherweserved.com helped you remember your military service and the friends you served with.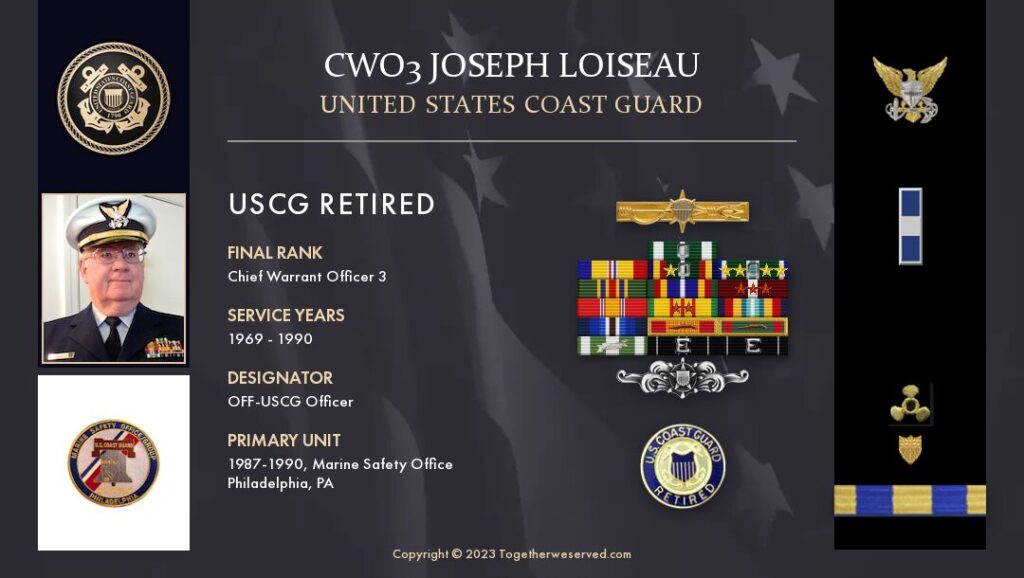 Though I have not used the site as often as I could, I love the fact that I have a place to catch up with old friends and see how life has been treating them. It's a place to share my story and career with my family. Long after I'm gone, it will still be here for future generations.
PRESERVE YOUR OWN SERVICE MEMORIES!
Boot Camp, Units, Combat Operations
Join Togetherweserved.com to Create a Legacy of Your Service
U.S. Marine Corps, U.S. Navy, U.S. Air Force, U.S. Army, U.S. Coast Guard