The sky was red above Gloucester, MA, when fishermen on the swordboat Andrea Gail set out from their harbor with ominous flashes of lightning far away to the northwest that late autumn of 1991. At the 1 hour and 21-minute mark in the movie "The Perfect Storm," the first distress call to USCGC Tamaroa (portrayed by CGC Vigorous) is transmitted from USAF Pave Hawk "Jolly 110" assigned to the NYANG 106th Rescue Wing.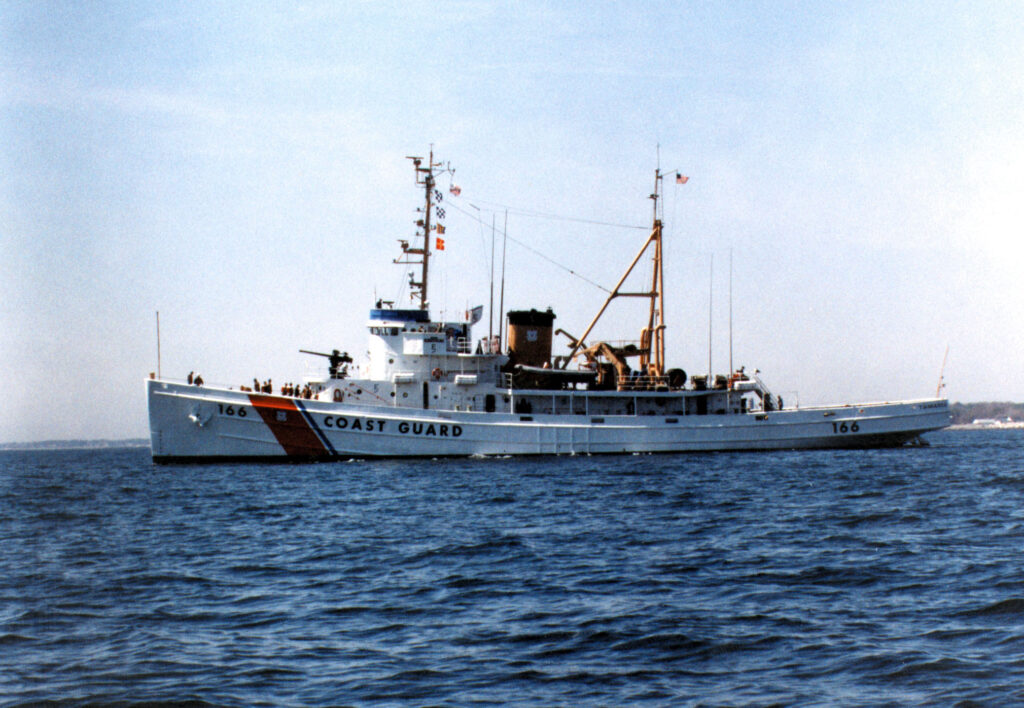 Sailing from her homeport at Newcastle, NH, Tamaroa had been coordinating air and sea operations looking for vessels caught in three violent Atlantic storms converging south of Nova Scotia when it was diverted. On a fourth HC-130 refueling sortie, 30 attempts to meet the drogue failed due to extreme turbulence of up to 100 knots; the Jolly 110 went dry and was forced to ditch. The Satori yacht passengers had been brought safely into a USCG rescue helicopter by then; at no time were they set aboard the Tamaroa. After five hours adrift in the tempest, seas sometimes reaching 80-100′ swells, all but one of the five Jolly 110 crew had been brought alive onto Tamaroa, which often endured extreme rolls, nearly reaching the righting arm. She was a 48-year-old former US Navy fleet tug, operated by the Coast Guard since the end of World War II as a medium endurance cutter. Injured and having fallen away from grasp on the cargo net, Pararescue jumper TSgt Arden Rick Smith was never found. By the time of filming, Tamaroa had been decommissioned. 
TWS member DC3 William Doherty recounted, "I served on the Tamaroa in the '60s. We performed what were then known as SAR/LE Patrols… areas where there was a lot of traffic and the cutter's mission over the years, including rescues, stopping smugglers and enforcing fisheries treaties. I reported on board in 1967, my first assignment out of boot. I was in the deck force. There are three main divisions on a cutter such as ours: Deck, Engineering, and Operations. Regardless of one's division, we stood watches four on eight off around the clock."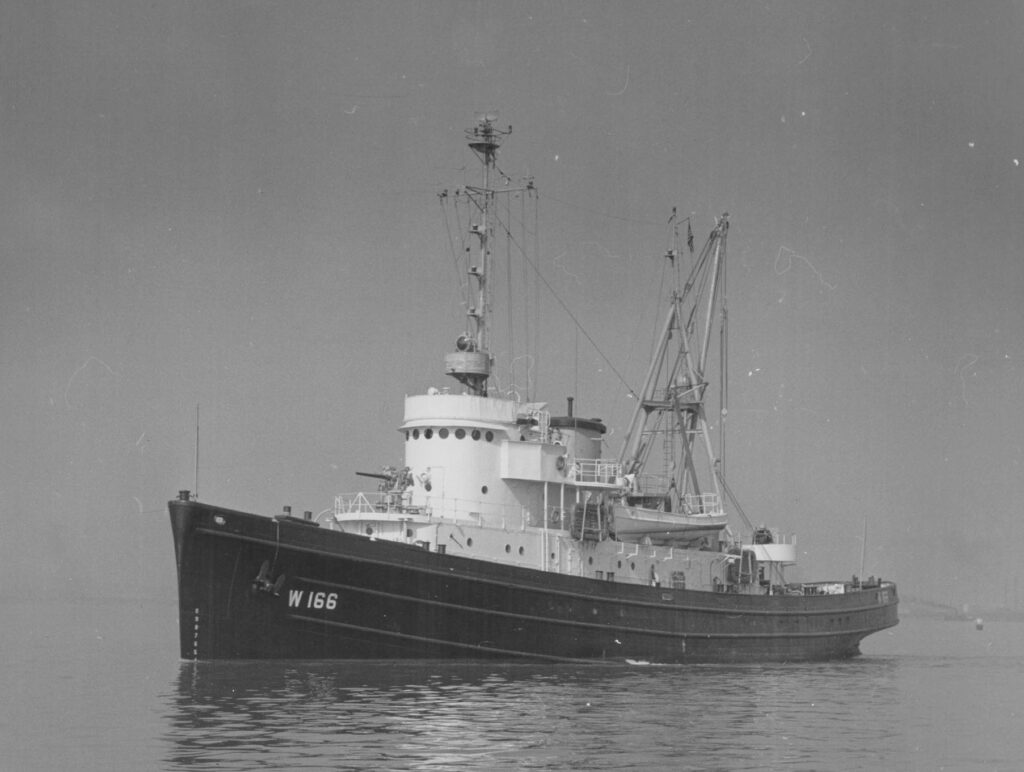 The ship was built by Commercial Iron Works in Portland, Oregon, commissioned in 1943 by the US Navy as the Zuni (ATF-95), then by the Coast Guard in 1946. She was 205′ in length, 39′ beam with an 18′ navigational draft displacing 1730 tons full load. Her range was 13,097 miles at 10.1 knots. Tamaroa (WMEC-166) was stationed at New York, NY, from 1946 through 1985, conducting law enforcement, oceanography, and International Ice Patrols, as well as search and rescue operations. 
---

---
Her spectacular and long record of service came to an end when, facing a $1-3m overhaul, the "Mighty Z," "The Tam" was forced to shut engines for good. She was decommissioned on 1 Feb 1994, transferred to and berthed beside the Intrepid Sea-Air-Space Museum in NY harbor, and ultimately donated to the Tamaroa Maritime Foundation of Richmond, VA. It was DC3 William Doherty, then working in Manhattan, who early noticed his ship tied up beside the Intrepid, resulting in a 10-year group effort to save her. Since 2017 USCGC Tamaroa lives on in waters between Delaware and New Jersey as an artificial reef for Marine life.