Three years before President Truman courageously recognized Israel's statehood, the first international leader to do so, the keel of a vessel named SS Simmons Victory was laid down in Portland, Oregon, designated as a Fleet Issue Ship assigned the duty of carrying munitions and general cargo at the end of WWII across the PTO. From the onset of troubles in Korea, the ship made nine Far East voyages in support.
The History of USS Liberty
By 1964 it had been converted to a Technical Research Ship and reclassified AGTR-5 of the US Navy, christened USS Liberty in honor of the ten states with settlements of that name. Its first log entry included this rhyme by Mustang Lt. Lester Morserf, Jr:
"… With a spirit of Trust and "Get the Job Done."
We each did tremble as her colors were raised,
With pride for the symbol, we all have praised –
And vow to add fame through duties done well,
To its historic name – the Liberty Bell."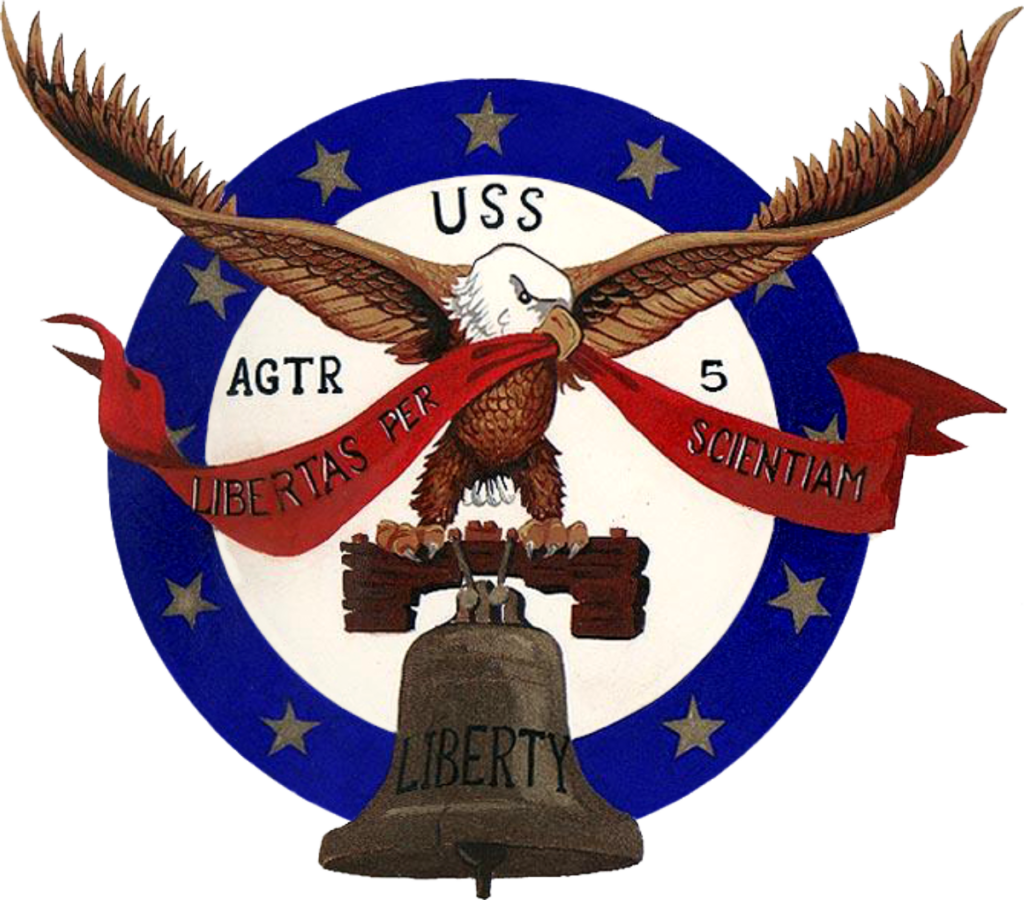 USS Liberty served with the Atlantic Fleet on many seas and to many destinations from South Africa to Dakar, from Hampton Roads to Ivory Coast and ports between, indeed adding fame to her name, but by tragic means, none could have foreseen before 8 Jun 1967 in the Mediterranean Sea near the Sinai Peninsula, reportedly 14 nautical miles from Israel's coast.
Israel Attacks USS Liberty
On that awful day, the Liberty was strafed by warplanes of the Israeli Air Force and torpedoed by gunboats of its Navy in a deeply regrettable mistaken identity friendly fire incident, killing 34 crew members (naval officers, seamen, two marines, and one civilian NSA employee), wounding 171 crew members, and severely damaging the ship. 
From 5 – 10 Jun 1967, Israel was under sustained military attack by Egypt, Jordan, Syria, and a coalition of hostile Arab partners determined, once again, to eliminate its sovereignty and people. Although most of the action involved air and ground forces, the sea bordering Israel was closely monitored for aggressive initiatives that might commence on that front, especially by Egypt. Several days before the war began, as warlike rhetoric escalated, Liberty was ordered to proceed into waters immediately adjacent to Israel to gather SIGINT under our national colors in a neutral capacity. 
"With the outbreak of war, Captain William L. McGonagle of Liberty immediately asked Vice Admiral William I. Martin at the United States Sixth Fleet headquarters to send a destroyer to accompany Liberty and serve as its armed escort and as an auxiliary communications center. The following day, Admiral Martin replied: 'Liberty is a clearly marked United States ship in international waters, not a participant in the conflict and not a reasonable subject for attack by any nation. Request denied.' He promised, however, that in the unlikely event of an accidental attack, jet fighters from the Sixth Fleet would be overhead in ten minutes."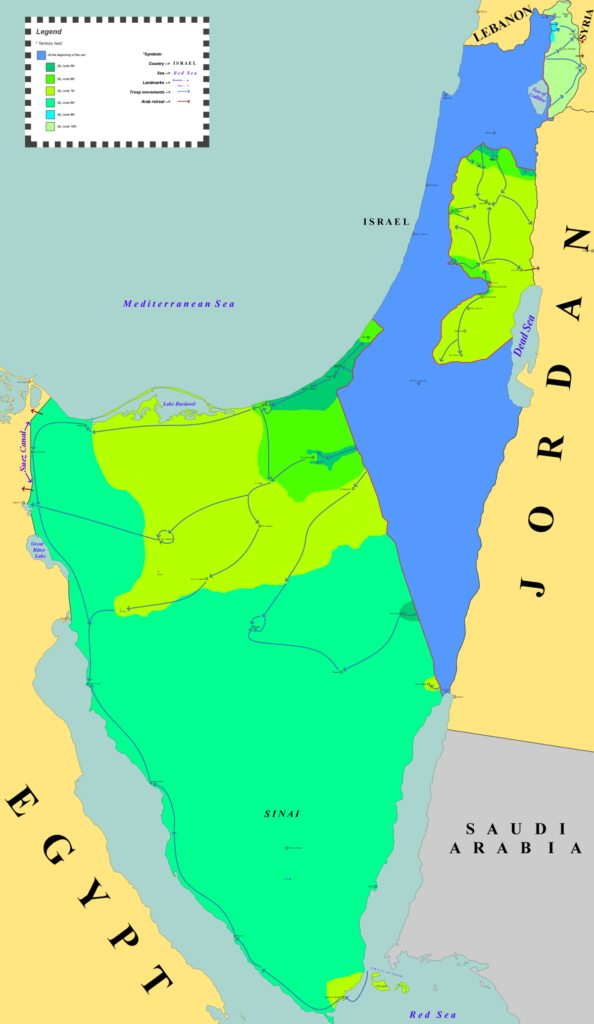 When the war began, General Yitzhak Rabin, Israeli Air Force chief of staff, reportedly informed Commander Ernest Carl Castle, the American naval attaché in Tel Aviv, that Israel would defend its coast with every means at its disposal, including sinking unidentified ships. He asked the US to keep its ships away from Israel's shore or at least inform Israel of their exact positions. It was disputed whether any such communication was ever sent to or received by the US government or our Navy.
The Liberty, her stars and stripes flying, prepared to defend itself against an approaching formation of as yet unidentified boats. In the conflagration of fire aboard and ammunition cooking off due to previous air strikes, the Israeli boats fired five torpedoes against her, one of which struck with numerous casualties resulting. Thereupon, the small boats also strafed the vessel and its ship's rescue company. For reasons which have not been satisfactorily explained, the ship's identity may or may not have been confirmed before or during deadly weapons fire. It took from 1400 until 1530 to establish her identity through electronic communication, and signal measures had been undertaken aboard and by Israel to do so. Shortly before her identity became clear, the nearby USS Saratoga launched eight armed aircraft armed toward Liberty. Once the ship's auspices were confirmed, IDF General Staff was notified, and an apology was sent to naval attaché Castle. All aircraft approaching Liberty were recalled to the Saratoga. When the horrible mistake was realized, Israel offered to send naval assistance and launched IAF helicopters to render aid. 
---

---
Why Did Liberty Ship Sink?
Liberty had been badly damaged with a 39′ wide by 24′ high hole amidships and twisted keel. The valiant crew kept her afloat, so she was able to leave the area under her own power. She was met by two US Navy destroyers and a cruiser. Medical personnel were brought aboard, and she was escorted to Malta to receive interim repairs. 
Although the controversy has not abated by 2023, American official investigations as to culpability or lack thereof by any party to the incident included:
•    U.S. Naval Court of Inquiry of June 1967
•    Joint Chief of Staff's Report of June 1967
•    CIA Intelligence Memorandums of June 1967
•    Clark Clifford Report of July 1967
•    Senate Foreign Relations Committee Testimony during hearings of the 1967 Foreign Aid Authorization bill, July 1967
•    House Armed Services Committee Investigation of 1971
•    The NSA History Report of 1981
The Israeli government conducted its own inquiries, including:
•    Fact Finding Inquiry by Colonel Ram Ron (June 1967) 
•    Preliminary Inquiry (Hearing) by Examining Judge Yeshayahu Yerushalmi (July 1967) (Adjudication of IDF negligence complaints.)
•    Historical Report "The Liberty Incident"- IDF History Department report (1982)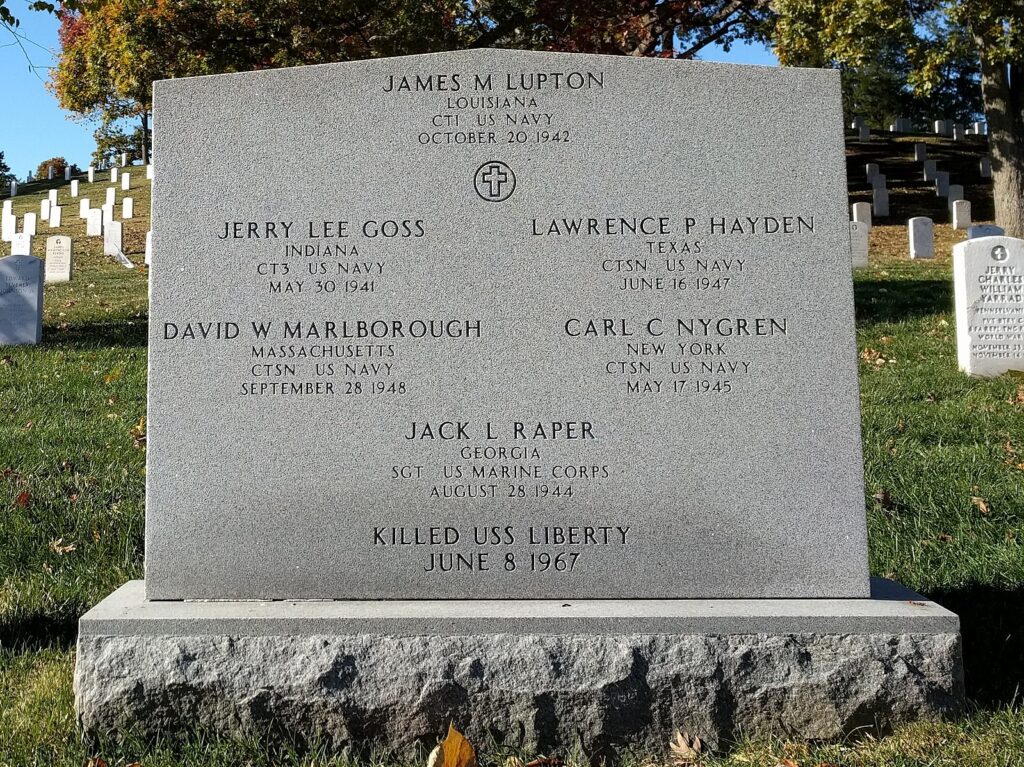 In 1968, the Israeli government paid $3.32 million (equivalent to $25.9 million in 2021) compensation for the families of those killed in the attack; in 1969, a further $3.57 million ($26.4 million in 2021) to the men who had been wounded; and in 1980 $6 million ($19.7 million in 2021) plus 13 years of interest as the final settlement for material damage to Liberty itself. 
Memorials honoring the fallen are to be seen at Arlington National Cemetery, the NSA National Cryptologic Memorial, and the Israeli Clandestine Naval Museum. Liberty was awarded a Presidential Unit Citation with Combat Action Ribbon in 1967 and later the NDSM. Cmdr. McGonagle received the Medal of Honor in 1968. Eleven crew members were awarded Silver Stars, twenty Bronze Stars, and over two hundred received Purple Hearts. Navy TWS member CTI2 Allen Merle Blue was among the fallen.
Declared excess to the needs of the Navy, Liberty was stricken from the Naval Vessel Register on 1 June 1970. She was purchased the same day by Boston Metals Co., physically delivered to them in December 1970, and broken up for scrap.