Privates Joyce Kutsch and Rita Johnson became the first women to graduate from a modified Basic Airborne Course on December 14, 1973. In 2007, Army medic Specialist Monica Lin Brown was only the second female soldier since World War II to receive the Silver Star. Eight women were admitted to Army Ranger School for the first time in 2015. All failed, but three were invited back for another try. Obviously, these were historical inroads in what had been the male soldiers' exclusive domain and evidence that the military is on the path for even more inclusion of women in traditional combat roles. Surprisingly, however, it wasn't until the summer of 1976 that women were allowed to become cadets in college ROTC programs and plebes in the United States Military Academy at West Point.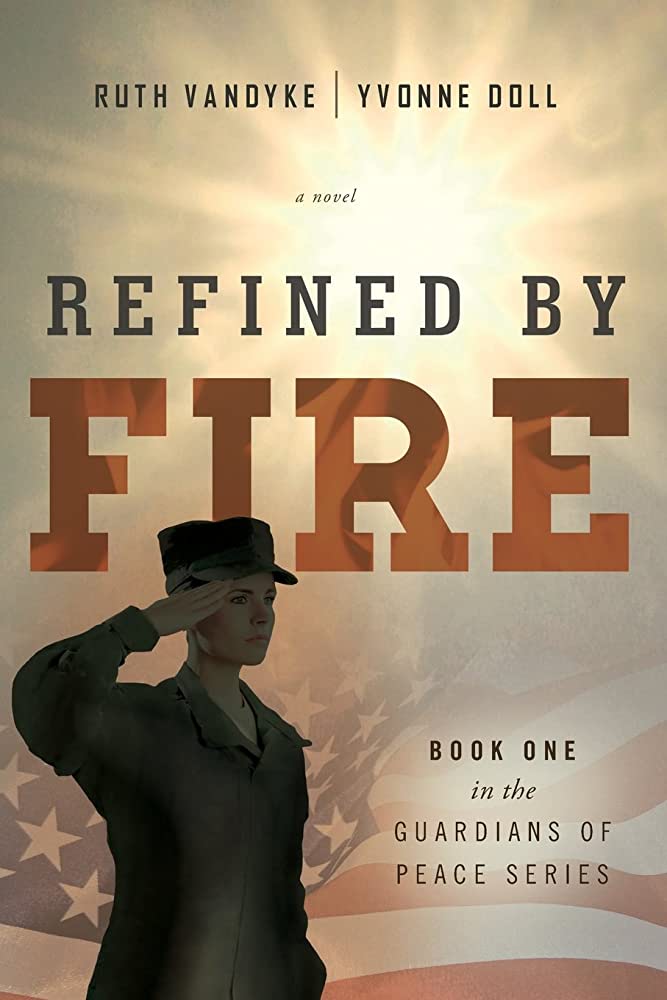 "Refined by Fire," their first book in the Guarding of Peace historical fiction series about women in the military, Ruth Vandyke and Yvonne Doll masterfully entertain readers while providing accurate depictions of women in the military. According to the two authors, they chose to start their series in 1976, which was a watershed year for changes the military would make in the following thirty-five years regarding women in the military.
In this exceptionally well-written and insightful novel, readers meet the main fictional characters – Lori, Maura, Anne, and Amelia – and share the experiences and countless challenges of being accepted into a male-dominated Army that is struggling to integrate women in the midst of massive organizational and social changes.
More often than not, the environment they encounter is hostile. Yet these strong women facing uncertainty and frustration never give up even when they are emotionally challenged, which was almost constant in the beginning. This is in spite of the fours' demonstrated strengths and knowledge as team members and the contributions they made to the team. Although upset by the non-acceptance of most male counterparts, they persevere, and over time, their strengths and resilience win over many supporters. But the novel is not just about the struggle in the good ol' boys club. It is as much about the common struggles of women in general. The fact that it is happening in the military establishment just adds to the challenges.
No doubt, the authors' personal military experiences present readers with realistic dialogue and accurate, convincing scenarios – both positive and negative – in which their pioneering female characters find themselves. This is particularly true in how each of their characters forms strong friendships and shares common bonds with others, learning to support and encourage each one to continue and rise above finding strength in their fellow Army comrades. 
This page-turning, impeccably, and accurately written novel is not just a book for women. Refined by Fire is a book for all serious readers, male or female, military or civilian, interested in the history of women surviving and thriving in the military.
---

---
For us, old soldiers who served in a highly male-dominated military and had doubts about women in leadership positions, this eye-opening book that portent the future of our great military forces is highly recommended. For contemporary service members already experiencing an increase in female officers and enlisted, this trip back in time will give you a whole new perspective at how this change took place and why it will continue.
Readers' Responses to the Book Refined by Fire
As a former military spouse whose husband came on active duty in '72 after graduating from ROTC, I could relate to the era. I always thought women should have a place in the Army and thought they should be able to do whatever job they could. If I hadn't made other choices for my life, I might have followed the ROTC path myself. I had the pleasure of meeting Yvonne Doll in the mid-1980s when she and my husband served together. I was impressed by her in every way; she's an outstanding example of the best kind of military officer. We've stayed in touch over the years, and I remain impressed by the quality of her character.I look forward to the rest of the series and will share this with my daughter-in-law, who served as an officer in the Air Force for nine years.
Recommend 'Refined by Fire' and the future as yet unwritten books in this series. It's a thought-provoking commentary on a defining era in American history, written by those on the front lines. 
– Karen E. Harris

I found the story about how these women had the courage to enter the military (Army) fascinating. These women paved the way for other women who wanted careers with the military. Although the story was fictional, it was based on actual events and painted a realistic picture of how women were first treated when they entered the Army and West Point Academy. I liked the fact that the authors did not sugar coat these women's experiences or bash the military. There is no excuse for discrimination of any sort, but it is also natural for men to initially object to women entering the military. Today we think nothing of it, but only because of women like those described in "Refined by Fire" who worked hard and earned the respect of their peers. Change is not always an easy thing, and this novel illustrates how the military was changed forever. I have recommended this book to many of my friends and family.
– Lisa Haidermota

Ruth Vandyke and Yvonne Doll have done well in their first in a series of books detailing the experiences of four young women who embark on military careers. This is very much a historical novel, drawn from the authors' own military experiences, set against the backdrop of the post-Vietnam war U.S. Army in Europe. This is the story of officers facing difficult jobs and having to fight sexism and discrimination from the very system that was designed to support them. I very much look forward to the remaining books in the series.
– William A. Wesley

A very well written book by two innovators. This story is both educational and entertaining, and you don't have to have a military background to appreciate. I enjoyed this book from the first to last page, and I'm very much looking forward to the next installment. I recommended this book to friends and family as a must-read. Well done!
– Ron Mussone

Once I started reading it, I couldn't put it down – I wanted to know what their next new challenge and experience was going to be. I am glad that Ruth and Yvonne collaborated to share their stories with everyone. The ending left me wanting for more. I look forward to reading the rest of the Guardians of Peace Series. Thank you for sharing and teaching others what it really was like for the first women to go where no only men had gone before.
– Cheryl Londroche
About the Authors
Ruth Vandyke, one of the early ROTC graduates, retired as a U.S. Army Chemical Corps officer. She currently resides in Tampa, Florida, and serves as a liaison officer from the Joint Staff to U.S. Special Operations Command. Co-Author Guardians of Peace historical fiction series.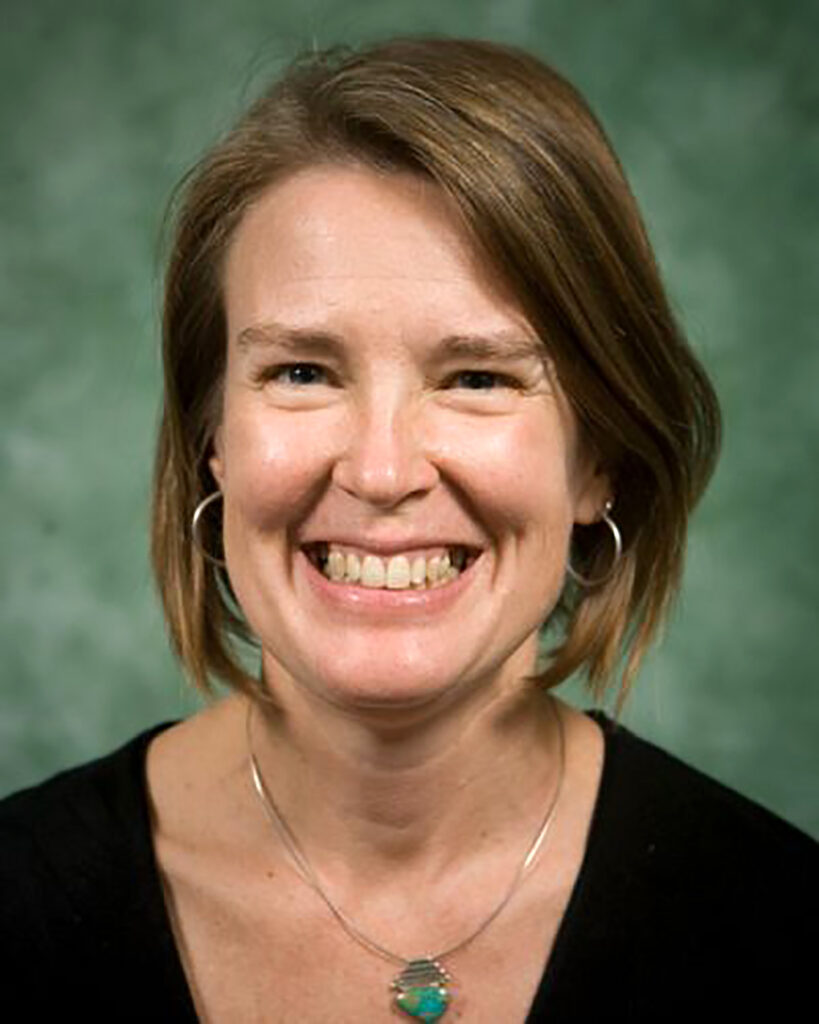 Yvonne Doll retired as a U.S. Army officer after serving twenty-two years of active service as a Military Police officer. A West Point graduate, she is also the mother of three Kansas University graduates. She currently teaches for Walden University in the Doctor of Business Administration Program, where she helps doctoral students achieve their dreams as the core course doctor of business administration (DBA) consultant. She also teaches monthly residencies around the world.