Retired Navy officer Bob Sheldon, the author of 'In Which Box?', has drawn from 26 years of experience and his extensive world travels to weave a dramatic tale.
About the Book
Michael Renaldi, a former regional security officer for the U.S. Diplomatic Security Service, is the protagonist of this globe-trotting debut novel by retired U.S. Navy officer Bob Sheldon. Renaldi is pulled out of retirement by his former colleagues in the DSS, who are desperate for his special skills in the interrogation field. Saudi Arabia requires help with a captured Islamist terrorist, and the need for alternative interrogation techniques will spur Renaldi on his next mission.
---

---
Along with agent Yuri Hagino, he travels to Japan's Kansai International Airport in search of a solution, but gets drawn undercover once more into the high-stakes world of espionage. As he strives to implement an efficient replacement for waterboarding, he tests new pain delivery methods on a terrorist. However, an unbelievable shock rattles him to his core, upending his worldview before he can savor his triumph. He must extend himself past his previous limits in the race against time to extract full confessions from all terrorists.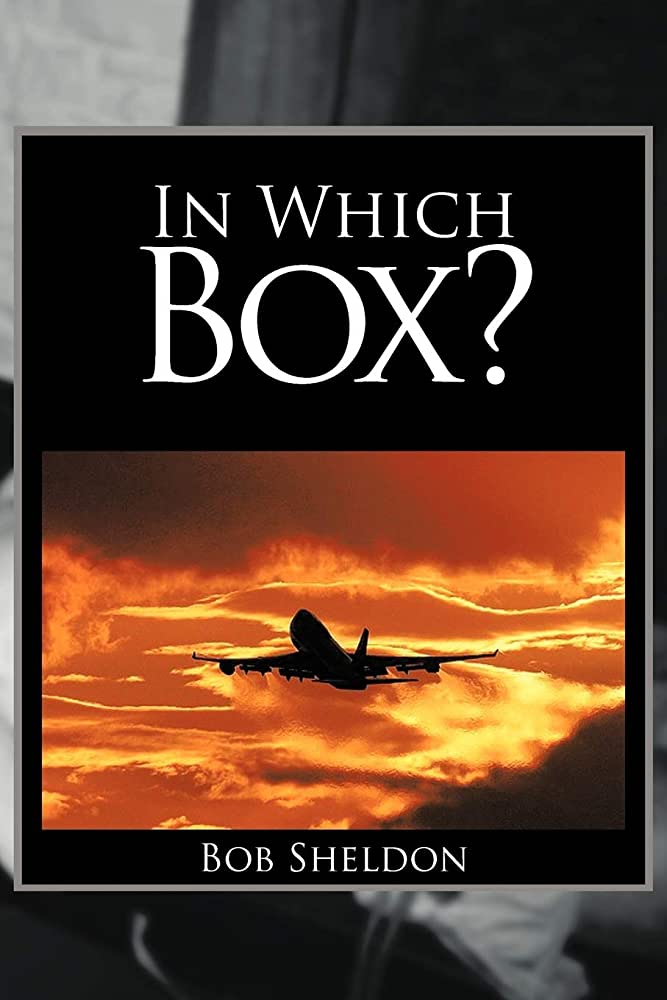 Readers' Responses on 'In Which Box?'
"Sheldon spins the perfect yarn as he takes the reader through the efforts of a former Diplomatic Security Service Special Agent's efforts to solve one of the more vexing problems facing the country today…how best to obtain "actionable" intelligence from captured terrorists. The sprinkling of various facts and subtle details throughout the book provide an extra sense of realism that makes this a must read!" ~ Navy Intel
"The title of this book is what captivated my interest. I had never read the Author before. I was looking for a good read and my hunch was correct. This is a very well written tale of intrigue. Be prepared stay up late as you follow the interesting and often thrilling assignment of a Department of State, Special Security Agent." ~ John B Scott
"Author very knowledgeable, insightful writer. Outstanding take with room for further intrigue and development. Keeps reader involved and interested. Have not read this author before and hope to see follow on to the story. Eagerly anticipate his next writing. Author has my attention." – Dan Costanzo