When Marine sniper Jake Wood arrived in the States after two bloody tours in Iraq and Afghanistan, he was not leaving war behind him – far from it. Ten years after returning home, Jake's unit lost more men to suicide than to enemy hands overseas.
He watched in horror as his best friend and fellow Marine, Clay Hunt, plunged into depression upon returning, stripped of his purpose, community, and sense of identity. Despite Jake's attempts to intervene, Clay died by suicide, alone.
Reeling, Jake remembered how only one thing had given Clay a measure of hope: joining him in Haiti on a ragtag mission to save lives immediately following the 2010 earthquake. His military training had rendered him unusually effective in high-stakes situations. What if there was a way to help stricken communities while providing a new mission to veterans?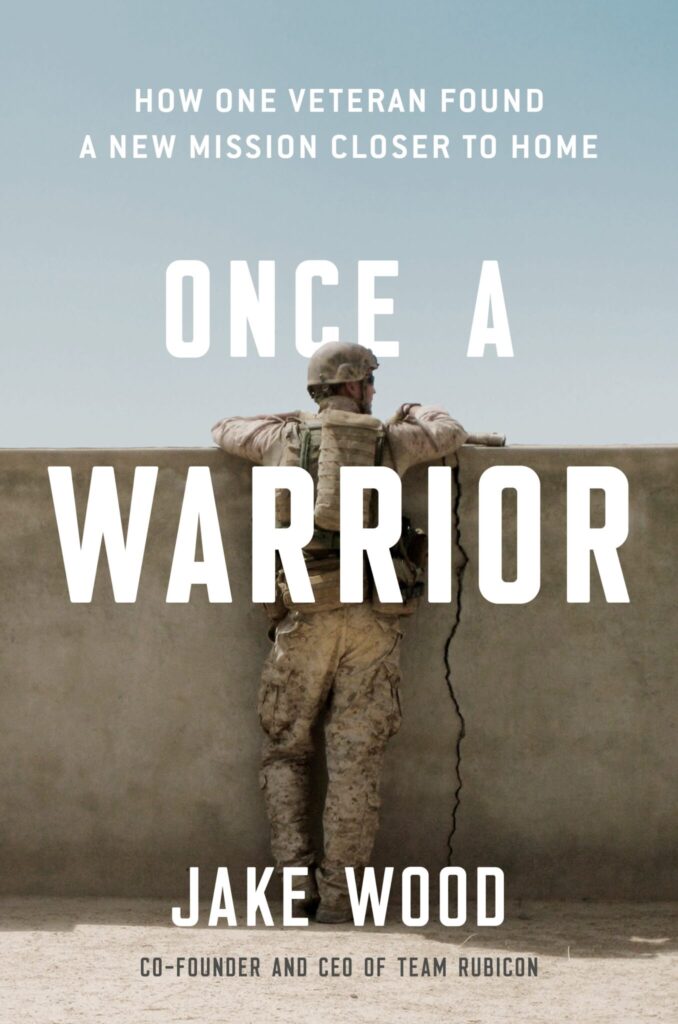 In this inspiring memoir, Jake recounts how, over the past 10 years, he and his team have recruited over 130,000 volunteers to his disaster response organization Team Rubicon. Racing against the clock, these veterans battle hurricanes, tornados, wildfires, pandemics, and civil wars while rediscovering their life's purpose along the way.
---

---
Once a Warrior provides a gut-wrenching account of the true cost of our Forever Wars – and more importantly, a glimpse of what might become of America's next greatest generation.
Reader Reviews of Once a Warrior by Jake Wood
Once A Warrior is the book that America needs right now. Jake Wood's life-changing experience is a reminder of the greatness of the American spirit and how, now more than ever, we need to activate that spirit for the common good."
~Tom Brokaw, journalist, and author of The Greatest Generation
"One veteran's call to action can change the world. A must-read for anyone who wants to better understand the struggles and opportunities that our warriors experience upon returning from combat."
~Marcus Luttrell, author of Lone Survivor
"Once you taste the joy and fulfillment that comes from service, you'll want to continue to serve, and Jake Wood proves it. Once A Warrior will inspire you to want to be a better human being."
 ~Simon Sinek, optimist and author of Start with Why Leaders Eat Last, and The Infinite Game
"An inspiring, true story of combat, courage, and commitment. Jake Wood did what warriors must and came away from the experience a builder; building Team Rubicon, rebuilding lives, and creating hope."
~General Stanley McChrystal, author of Team of Teams
"Anyone who wants to better understand the veteran experience – or anyone who has a pulse – should read this gut-wrenching, paradigm-shifting book. Jake Wood offers one of the most soaring definitions of service I've ever seen."
~Maria Shriver, award-winning journalist and author of I've Been Thinking
"Once a Warrior is a book full of wisdom learned the bloody hard way. Taking us from Iraq to Afghanistan, to the truly incredible organization he built in the wake of his service, this is a roadmap for engaged, serious citizenship of the most inspiring kind."
~Phil Klay, author of Redeployment
"Ever notice that the best business books aren't business books? This is one of those books."
~Chris Sacca, investor, self-made billionaire, and frequent co-host of Shark Tank
Just got the book and can't put it down! What an eye-opening account of what our military and veterans experience at war and back home. It's a must-read!
~Meghan R
Inspiring story of service and dedication to duty. I also recommended the audiobook to hear it directly from the author.
~Paul Kehoe
So excited to receive this from a Marine Corps brother on our birthday. Semper Fi. Following Jake Wood, since @TeamRubicon, I have read his other books and truly enjoyed the way he instills leadership skills in our daily lives. This country needs this book right now, and I hope you buy it, read it and enjoy it as much as I did.
~Bloodstripe75
A truly fascinating, inspiring read – this book needs to be read by everyone. It's a story about resiliency, facing uncertain challenges head-on, and most importantly, hope. The author's passion and dedication for this story and the greater mission comes through 10 times over in the audible version. I couldn't stop listening.
~Kevin Kaiser
Wood shows himself to be a steady, experienced voice of reason in a time of great confusion in the US. He holds the tension between politics and humanity, resulting in a sense of unity, hope, and humbleness that reminds Americans who we want to be at our core. Wood articulates personal accounts of human connection that break the barriers of language and even culture in the most extraordinary – and often excruciating – of circumstances.
He dignifies those closest and farthest from him, showing the capacity of the human spirit for respect, love, and connection (even in war). This is a fascinating read that is restorative to who we are as Americans and what type of leaders we have in our country, currently serving the front lines of our humanitarian efforts through disaster relief response.
About the Author
Jake Wood is an entrepreneur, author, combat veteran, and former college football player. He is the co-founder and CEO of Team Rubicon, one of the fastest-growing nonprofit organizations in America. Team Rubicon serves communities by mobilizing veterans to continue their service, leveraging their skills and experience to help people prepare, respond, and recover from disasters and humanitarian crises.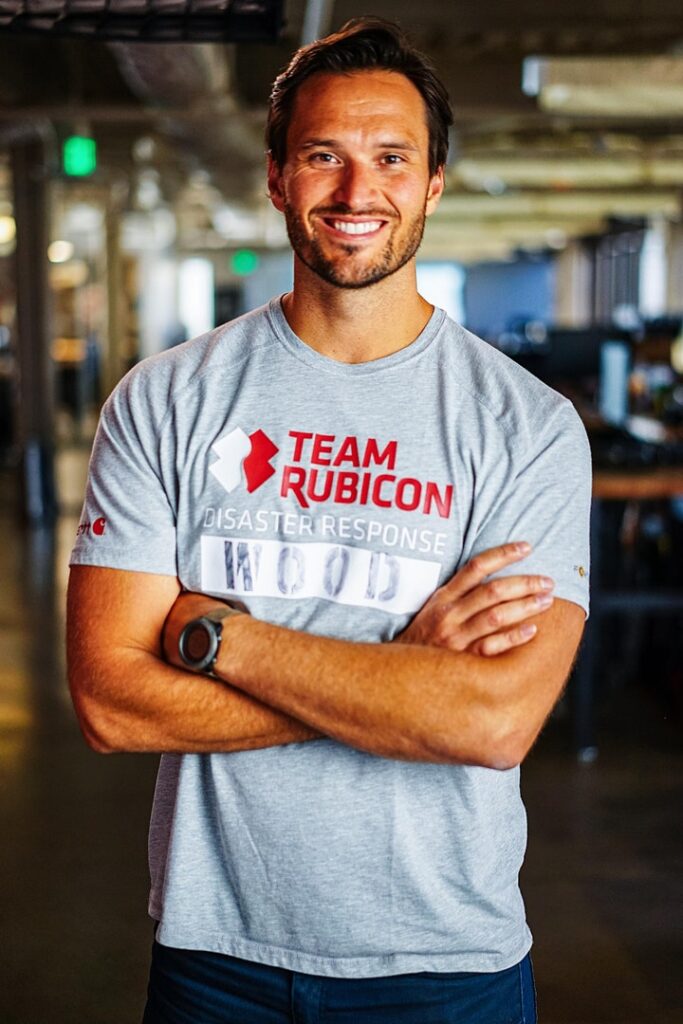 Jake has authored two books: ONCE A WARRIOR (2020) and TAKE COMMAND (2014). He is a sought-after keynote speaker and recognized expert on topics of leadership, organizational culture, and crisis management.
In a prior life, Jake served in the Marine Corps as a scout-sniper from 2005 to 2009, with deployments to Iraq and Afghanistan. In an even earlier existence, he played college football for the Wisconsin Badgers.
Read About Other Military Book Reviews
If you enjoyed learning about Once a Warrior by Jake Wood, we invite you to read about other profiles in courage on our blog. You will also find veterans' service reflections, famous military units and more on the TogetherWeServed.com blog.  If you are a veteran, find your military buddies, view historic boot camp photos, build a printable military service plaque, and more on TogetherWeServed.com today.